So you want to lose weight. Who doesn't, right? Unfortunately, many people think they can't afford to drop those extra pounds, and in many ways they are right. Not many healthy, low-fat options on the value menu at the local fast-food joint, produce costs a lot more than most junk food, and gym memberships are expensive. But that doesn't have to mean the end of your weight-loss dreams. We've collected 10 cheap ways to slim your waistline and meet your weight-loss goals.
Cook at Home
Instead of buying costly boxed dinners and high-calorie prepared meals, cook your own delicious breakfasts, lunches and dinners at home. Even if you don't fathom yourself a top chef, there are countless healthy and tasty recipes online that require just a few ingredients and are easy to make. And don't forget the slow cooker. You can put just about any combination of vegetables, beans or meats in one and it always seems to taste great.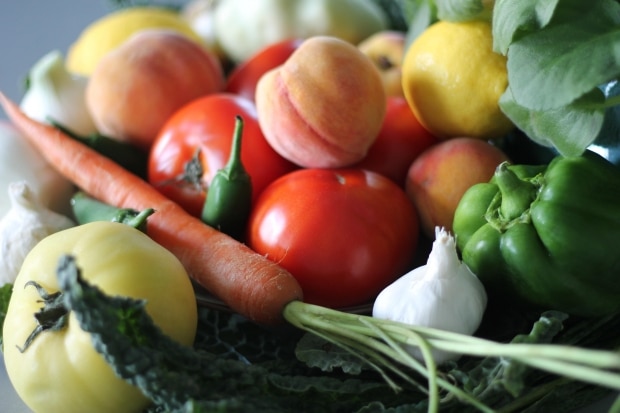 Purchase One Piece of Exercise Equipment
Since few people are interested in exercising outside due to weather, traffic and safety, they often break the bank purchasing a lot of exercise equipment that ends up sitting unused. Instead, buy one key piece of equipment that will help you build muscle and burn calories. Even better, buy used equipment that can cost as much as 90-percent less than its brand-new counterpart.  If space is an issue, a collapsible stepper, glider or bike don't take up much room, can be stored out of the way and are reasonably priced.
Save at the Gym
Countless people have signed up for a one or two-year contracts at the local gym, only to find they never use it. Instead, start with a month-by-month service until you know if you will consistently visit. Once you've developed a habit, then you can choose the longer-term contract that might end up saving a few dollars over the course of a year.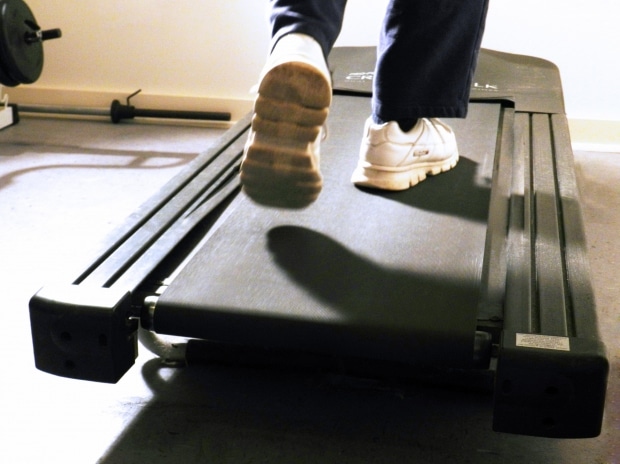 Avoid Meat
Believe it or not, you can lose weight simply by avoiding meat one day a week. Better yet, you'll save money by purchasing vegetables, beans and whole grains instead.
Shop the Perimeter of the Store
We've all heard it before, and it's actually true. Avoid expensive and not always healthy convenience foods by strictly shopping the perimeter of the grocery store where the produce, meat and dairy —are located. Not only will you save money, but you'll cut your calories and sodium.  Yes, the bakery is around the perimeter, too, but either close your eyes (and hold your nose if they actually bake at the store) or treat yourself to a single serving slice or cookie if you must.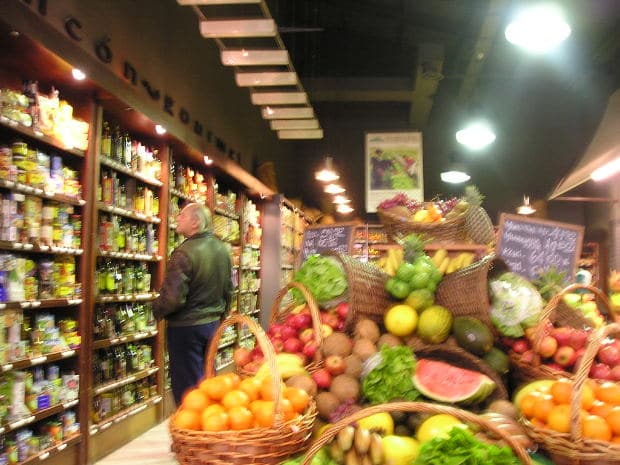 Analyze Costs
Going by the sticker price of a food item isn't the best way to find the real deal. Instead, pay attention to the unit price, which tells you how much the food costs per ounce or pound.
Leave the Car in the Driveway
You can actually get ample exercise without spending a dime on exercise equipment and videos. If you live within a few miles of your work, try walking there. If that doesn't work for you, walk during breaks and take the stairs instead of the elevator. You'll burn quite a few calories, plus you'll save even more money on gas.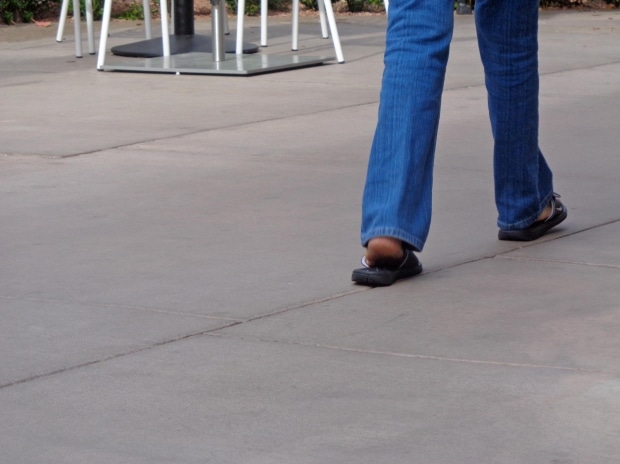 Make Your Own Snack Packs
Those perfectly-portioned snacks at the store can cost a bundle for the amount of food you actually get. Instead, utilize measuring cups and a kitchen scale to measure out your own individual servings of your favorite healthy snacks, including popcorn, nuts and whole-grain crackers. Save even more money by storing them in reusable containers or small zip-top bags that you can refill again with the same snack.
Keep a Food Diary
Countless studies have shown that by writing down everything you eat, you can more easily lose weight. All you need is a notebook and a pen to keep track of your snacks and meals. You can even find a host of mobile phone or desktop apps that help you document your food intake. When you're more aware of what you put into your body, believe me – you do think twice.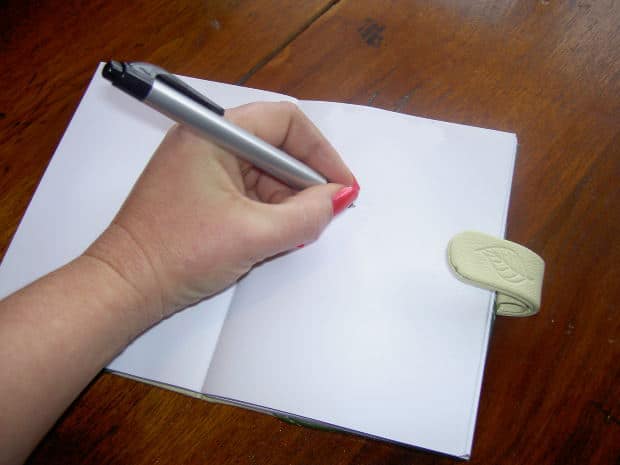 Eat Lots of Fruits and Veggies
Not only are vegetables great for weight-loss, but they improve your overall health with their low caloric and high water and fiber contents. We've got a grocery store chain around here that's has a banner – strive for 5 (servings) each day. Save money by shopping for those which are in season, or save even more by purchasing frozen veggies, which offer just as much nutrition as their fresh counterparts since they are picked and frozen at their peak ripeness.Fill up half your plate vegetables and eat those first or start each meal with a salad or low-calorie vegetable soup. Use fruits for deserts – like baked apples sprinkled with cinnamon (use water instead of butter or syrup) or berries topped with vanilla yogurt.