When is the Best Time to Buy a House – And Why is That?
Important Note: When you buy through our links, we may earn a commission. As an Amazon Associate we earn from qualifying purchases. Content, pricing, offers and availability are subject to change at any time - more info.
No one usually considers when the best time to buy a house is. With the housing market changing, mortgage rates going up, and the bidding war getting worse, home buying seems harder than ever. We are consumed with the house hunt of trying to find a perfect home that fits our needs that the time of year plays no factor in our decision. Yet, seasonality is a factor in purchasing a home. Peak season influences how many homes are available on the market and purchase price.
---
Advertisement
---
As a potential buyer, the best time to make a purchase isn't always when the market is hot or with low house prices. While they are important areas to consider when house hunting, overall market conditions, and needs play a large role as well.
The good news is that there is no shortage of houses. They are available at any season of the year. Determining the best time to make a purchase involves understanding the benefits of making a home purchase during various seasons. Evaluating house prices, mortgage rates, a potential interest rate, and other prospective buyers in the market are just some things to consider. Plus, you need to decide what is available and what works best for your situation.
How do Seasons Affect When You Purchase a Home?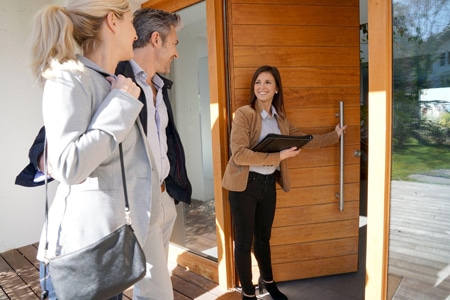 Seasons do affect home purchases for several factors. In spring, people may be looking for a fresh start. Therefore, more people are interested in purchasing a new home. Meanwhile, closer to fall, there is a decrease in buying activity. Parents may not want to buy a new house close to back-to-school because it may affect enrollment.
Purchasing a House in Springtime
Spring is when the market heats up. End of school and warm weather draw people who want a change and desire to sell their home. It also increases buyers for the same reason. This generates a healthy marketplace that has its advantages and disadvantages when making a home purchase.
While there may be many options available for housing, the competition is high. During this season, many people end up in bidding wars over houses. It's great for the seller, but not so much for the buyer.
Houses up for sale increase during this time because they show better. Dwellings show better in the sun as opposed to snow. Additionally, there is a backlog of demand. Since there is little activity during the winter, those who sell in spring price their homes higher due to demand. Bidding wars result which makes a home purchase challenging.
People will pay top dollar for their home- it's an emotional investment. Families will desire to get settled before the next school year, the weather makes shopping for a home more pleasurable, and there is more time to shop.
If you buy in the spring, you need to be quick to act, and you may end up paying more.
Making a Purchase in the Summer
Summertime is busy in terms of real estate. Again, you may be subject to bidding wars. However, at the end of summer, the market slows a bit. This is where you may be able to get a good deal.
During summer, provide a strong offer to the seller- not just the asking price. Sellers are looking for someone who is serious about purchasing the house and wants to close. If you need to sell your home before buying a new one, this is the best time of year. It will give you time to both sell your house and buy another because the market is hot.
The market slows during August. Late August provides opportunities for deals because this is when prices are slashed. There isn't as much traffic, and sellers are anxious to sell. Don't be quick to dismiss houses that have been on the market for months. They may not have sold for a reason- such as an asking price that was too high or a buyer backed out. The price may be lowered.
The location also matters during the summer. Early summer is classified as peak season, but it's not always accurate everywhere in the country. Areas with high temperatures make house shopping unpleasant. So, buyers tend to come out when temperatures drop.
Buying Your Dream Home in the Fall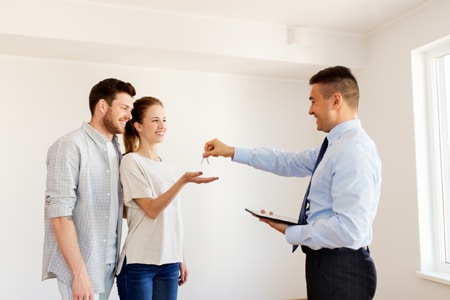 Autumn can be a great time for people on a tight budget. After summer ends, sellers are motivated to sell because they want top dollar for their property. They tend to lower prices to attract more buyers and for an opportunity to provide a great deal.
There are fewer houses on the market, and people want to refrain from moving over the holidays. This allows for greater negotiation while making an offer.
Fall is a time for fewer buyers. Parents who have searched since spring want to be settled before school resumes because it's too much stress and too involved to make a move. Shopping for them tends to be put on hold until spring.
October is usually when you receive the best deals. Desperation tends to set in at this time. Real Estate agents have more time because it's the down season, so you receive more attention.
House Purchase in the Winter
This tends to be the cheapest time to buy a house, but a low time for selling on the market. Those who do sell are very motivated, which creates an advantage for the buyer. Listings are often suspended from Thanksgiving to New Year because buyers are assumed to be hard to find.
Sellers that decide to list want to sell quickly. Some throw in a bit extra to appeal to buyers like small appliances or window coverings.
Low prices won't be the only thing that will save you money. Agents are anxious to make sales during this time because they are commissioned. They will be more open to negotiating costs of closing the deal and commission.
The only drawback is housing is limited. Finding a home may be more difficult during this season. There are fewer open houses, and you may find yourself in unideal weather.
A house inspector may have a challenge determining the condition of the roof if it has snow on top. The air conditioning also can't be tested because of the cold temperatures.
On the bright side, closing is quicker. Lenders are processing fewer applications in winter. Agents are accessible and inspectors aren't quite as busy.
These aren't the only factors that influence the best time to buy a house. You need to consider the housing market as it does fluctuate, interest rates for home purchases, and whether you are ready to move. While it may not be the "best" time for a deal, the best time ends up being the right time.