Here is my mailbox of free stuff from January 18th 2019 through February 18th 2019. None of these are still active anymore except the FREE Copy of I Remember: Chicago Veterans of War at Big Shoulders Books, FREE Buddhist Books, FREE NeilMed Sinus Rinse Bottle or NasaFlo Neti Pot (Quiz Required), FREE Garnier Whole Blends Honey Treasures Rinse-Out Hair Mask Sample, FREE CeraVe Winter Relief Skincare Sample (Survey Required), FREE SkinCeuticals Serum Based On Your Skin Concern Sample and FREE Poise Samples (Survey Required).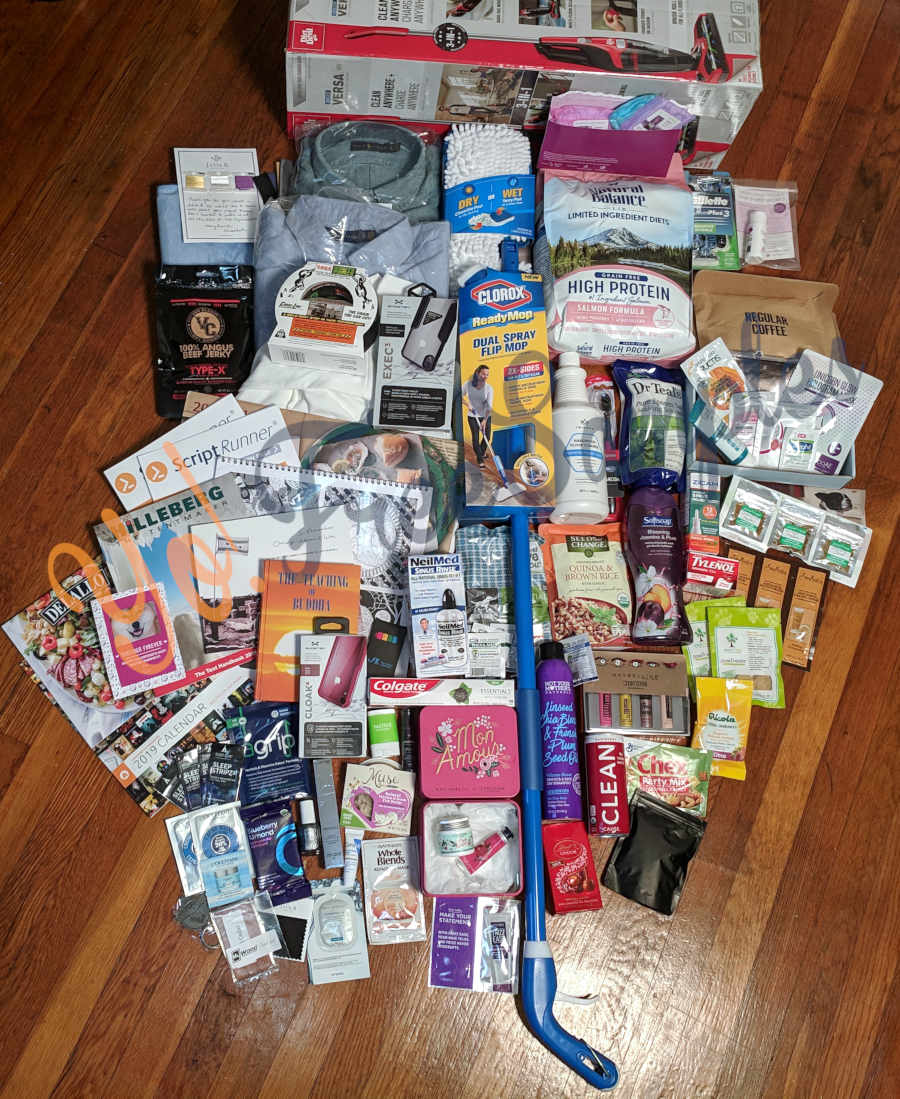 You can click the image to view a larger version too!
You can get these too! All I did to get these was sign up for and apply for everything I qualified for posted here on Yo! Free Samples. Follow along via the daily email or if you are finding only expired offers, try faster SMS alerts or Telegram alerts.
Got your own freebie photos to share? Share in our Facebook group!