Top 12 Fun Cheap Things to do with Kids this Weekend
Important Note: When you buy through our links, we may earn a commission. As an Amazon Associate we earn from qualifying purchases. Content, pricing, offers and availability are subject to change at any time - more info.
Who says you need to spend tons of money just to spend time as a family? There are many fun cheap things to do all year round that will not cost parents a dime. If you're looking for activities beyond a visit to the museum or splash pad, there is a perfect place or thing for you and your kids to do for free. Some of them require a bit of pre-planning, and some can be done at the spur of the moment.
---
Advertisement
---
Children don't need fancy outings or for you to spend a lot of money entertaining them. Sometimes the best, most memorable moments of a child's life are just spending time together with their parents. However, many of us no longer think of traditional past times when entertaining our kids.
Some activities are timeless. Kids don't need to do the latest and greatest, they just want a fun activity. Most of the time, all they need is their family. Parents would be amazed at the bonding that can happen as a result. If it's just a movie night, or a free event downtown, as long as the kids see it as a fun activity, that's all that matters.
Top 12 Fun Cheap Things to Do With Kids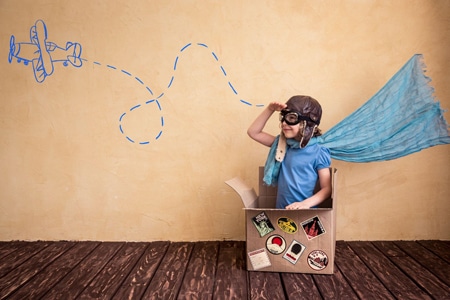 These activities are completely free (although some may require gas) and are easy to implement. Parents can choose from games, learning activities, or going outdoors for some quality family time.
1. Visit Your Local Library. Reading books doesn't always have to cost money, and it gets the family out of the house. Libraries contain many free things: books, videos, music, games, and sometimes events like storytelling.
Some libraries additionally have interaction labs, kid's play areas, and maker spaces. STEM spaces allow children to enhance their curiosity and creativity without parents investing money in equipment.
2. Check Your Local Events Calendar. There are activities going on all year long! Find your local guide and mark your calendar for events that your kids would find interesting. There is always something to do, and sometimes historic places to see as well.
3. Go Geocaching. Geocaching is the world's biggest scavenger hunt. Participating is easy as often there are local apps, and participation is free. The goal of geocaching is to locate hidden caches by using GPS coordinates. The only thing that you need is a smartphone…and someone that is good with directions.
4. Make it a Games Night. Everyone has games in their house. If there are none, then you can either make your own or use your imagination. Anyone can create a fun game the entire family will enjoy, and sometimes making up rules as you go is part of the fun.
5. Create Your Own Amazing Race. This is a fun way to entertain your children and teach them about history. All it takes is a little planning ahead of time.
Parents can create cards with clues on them as to the next location. You can have it as a historic place, or a place around the house. If you choose around the house, you can decorate each "station" according to what the clue is. For local history, you can guide your kids to the correct answer and teach them about local history in the process.
They will never know they are learning!
6. Make a Mystery Dinner. Plan a meal and create a menu. The only caveat to the menu is that they are in words or a language that your children are unfamiliar with. The kids have to pick one or two ideas off the menu, and that is what they will be served.
Be sure to "name" the utensils as well, as part of the fun may be watching your child try to eat spaghetti with a knife!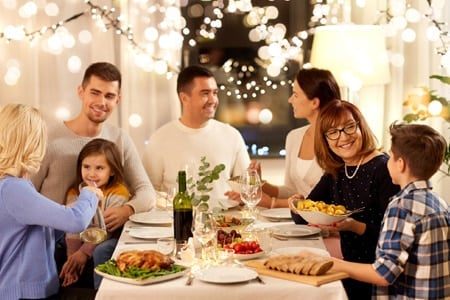 7. Plan a "Borrow" Breakfast. Plan ahead of time with the parents of your children's friends to pick them up in the morning (before they wake up and get dressed) for a surprise pancake breakfast. Don't tell the kids, though.
You pick them up at an agreed-upon time and feed them breakfast. It's a great way to give another set of parents a break, or for a fun activity.
For added fun, some parents have added a "car fire drill" wherein every time the car is at a stop sign, everyone gets out, runs around the car, and goes to a different seat. Exercise caution, and make sure everyone is adequately covered.
8. Zoos and Museums. Some smaller zoos and museums have a free entrance fee. Often, major museums and zoos will also have a free day open to the public. Check their calendar to see when they offer this. Many locations are required to offer a set amount of days for free admission to receive city funding.
9. Find a Free Tour. In a big city, there are many places to go, and many locations offer free tours. Free tours can encompass the US Mint, some candy factories, parks, capital buildings, etc.
10. Gaming Competition. Local libraries often have video games that can be taken out. Twitch and Xbox have free trials as well. You can also invite friends over and ask them to bring their games/systems. Have a tournament going for a little extra competition.
11. Build a Gigantic Fort. This isn't just reserved for little kids, but big kids often enjoy it as well. Children spend endless hours building and constructing a fort. It is also a great way to engage in STEM activities as it teaches them physics. Take it a step further and build two forts on opposite ends of the house. Then play Capture the Flag.
12. Create an Igloo Fort. Building an igloo fort can occupy your time for hours. It's fun, and afterward, you can engage in a good, old-fashioned, snowball fight!
Spending time as a family over the weekend doesn't have to be expensive. There are many enjoyable activities that can be done at home or are available for free locally. For every season there is something to do locally.
In finding fun cheap things to do, don't overlook traditional ways of having fun. Sometimes, these are the most fun things to do, and they can create a family tradition. All you need to do to keep children entertained without spending money is to think about what you already have and get creative.