Target Return Policy Guide
Important Note: When you buy through our links, we may earn a commission. As an Amazon Associate we earn from qualifying purchases. Content, pricing, offers and availability are subject to change at any time - more info.
Everybody loves to pamper themselves and take themselves shopping, even though not everybody wants to admit it. But, unfortunately, sometimes when we take ourselves shopping, we make mistakes in what we buy, so we want to return the product we bought. Luckily, many stores have a return policy. So, what is Target's return policy?
---
Advertisement
---
Most unopened and undamaged goods bought from Target can be returned and refunded or exchanged if you return the item before 90 days since the original purchase has passed. This is useful if you or Target has made a mistake with your purchase. However, you cannot return certain goods.
Let's delve deeper into the terms, conditions, and exceptions of Target's Return Policy Guide.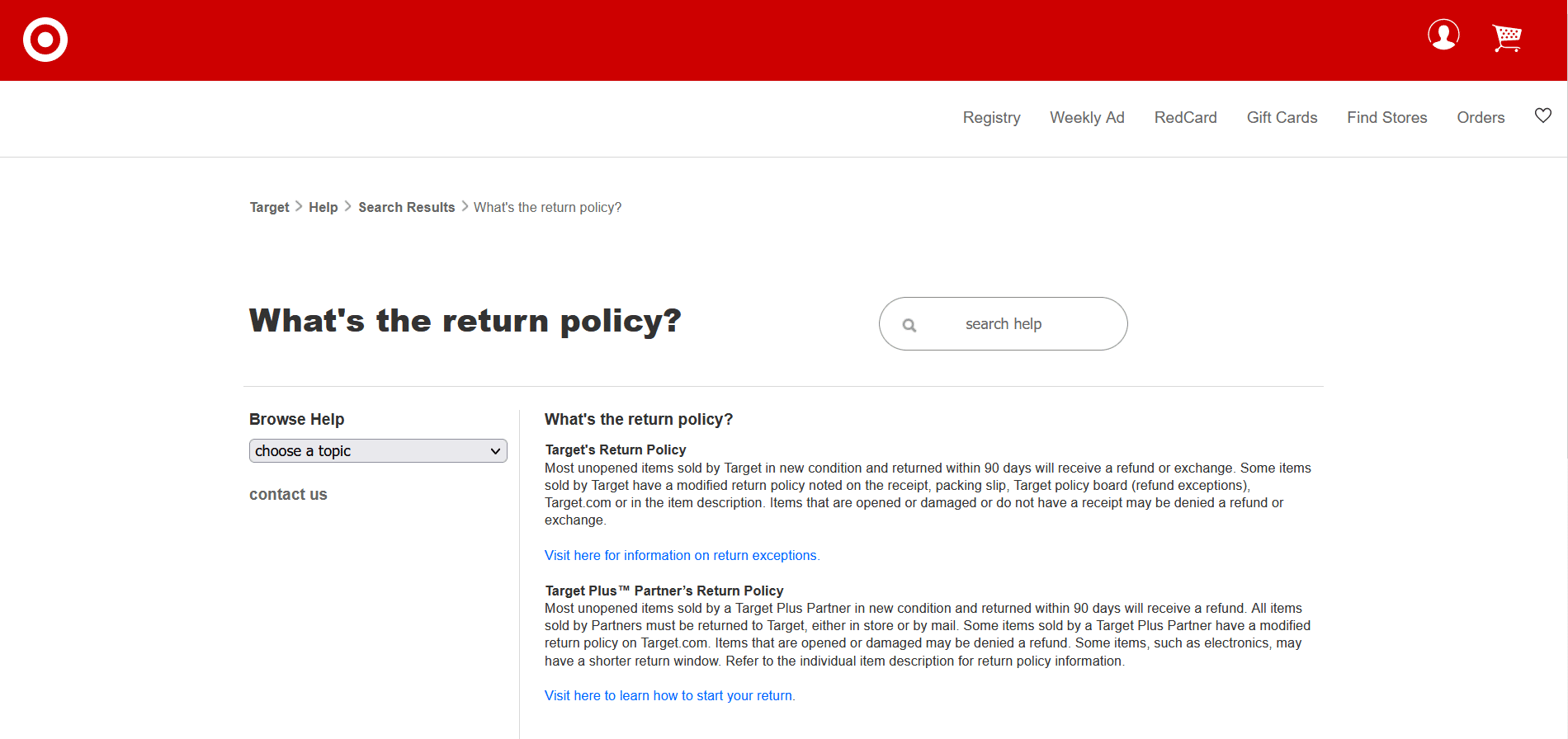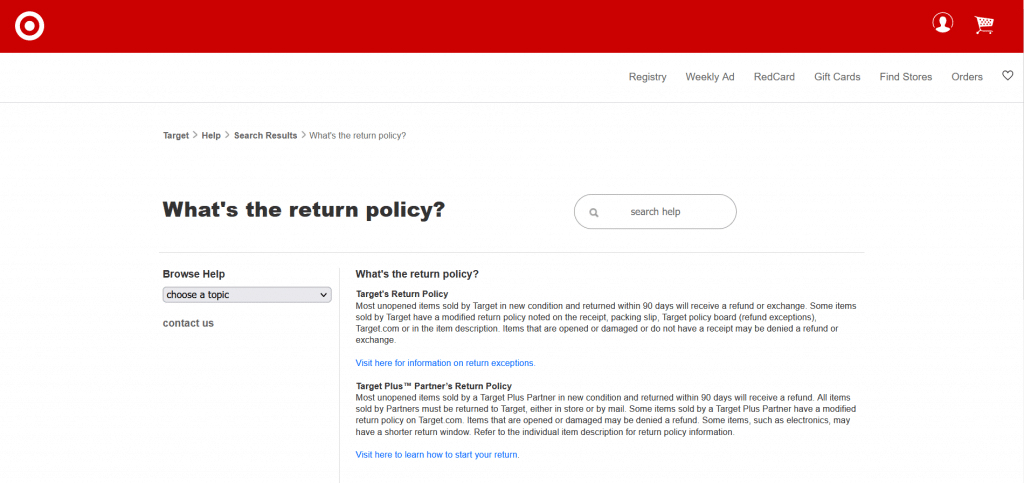 Every store with a return policy will have terms and conditions that come with the policy. Most of the terms and conditions of these policies, especially Target's return policy, are pretty lenient on the customer, so you will not likely be ripped off if the wrong item is accidentally purchased.
However, some items cannot be returned. The items that cannot be returned are rightfully stopped from being returned for health and safety reasons the majority of the time so that Target does not get ripped off by a customer.
The returning of a product depends on how long it has been since you purchased the item, whether you have the receipt or not, and whether the goods you have purchased are damaged or defective.
If an item or brand is part of a Target-owned brand, customers will have an entire year to return the product. However, you will still be asked by Target to provide the receipt when you take it to Target to get a refund or exchange.
If you have a Target 'RedCard' and purchased the item you wish to return with your RedCard, you will have 120 days to return the said item. If none of the terms above apply, and depending on the product, you will have 90 days to return the item.
What Products Are Not Returnable At Target?
As said above, not everything from Target is returnable. This is often due to health and safety reasons. For example, suppose something is unsanitary to return, or you have broken the product. In that case, you cannot return it most of the time, even if you are still within the deadline and can provide a receipt.
The following items are some of the products that cannot be returned under Target's return policy:
Personalized and digital (purchased and downloaded) items.
Breast pumps that have been used by the person who bought it, or even if the box has been opened/unsealed.
Any collectible item that has been damaged or opened/unsealed. This is because collectible items often lose their value once broken or the packaging has been opened, meaning Target can no longer sell these collectible items anymore.
Any gift cards purchased at Target, such as Apple Music or Netflix gift cards. This includes gift cards for the Target stores themselves.
Items that have been shipped overseas by Target to an international customer.
As you can see, the reasons for some items not being able to be returned are logical reasons that keep the integrity of the store at a high level. For example, you cannot return a used breast pump because it is unsanitary (for obvious reasons). Likewise, you cannot return collectibles that have lost their value because of damage to the item or the box.
Is It Possible To Abuse Target's Return Policy?
Yes, it is possible. Although Target has not publicly disclosed this, many customers that have made multiple returns have claimed that they were told by Target employees that they had been flagged. This means Target tracks people who make many returns, especially those who attempt to make returns without receipts, and no one wants to be flagged.
However, Target has never set a limit on how many things you can return in a certain timeframe. So no one has been banned from returning things from Target just yet. But Target always has the right to deny your return whenever they think it is necessary.
What Happens If You Want To Return Items Without A Receipt?
Although it is not recommended that you rely on this, returning items bought at Target without a receipt is possible. But it is much easier to keep your receipts well organized in a safe place if you are suspicious and cautious of potentially having to return the item you just bought.
Luckily, it is effortless for people who bought their items online to return them, as Target can easily find all the receipts on the Target online shop. Of course, it is harder to prove that you bought an item if your receipt is physical, as those are easy to lose. Still, it is very elementary to find the receipts for online purchases.
People who purchased the goods they wish to return from Target with their Target RedCard are also lucky. It is relatively straightforward to find their receipts with one simple swipe of the card in the Target store. In addition, all purchases made with a RedCard are recorded in a database, making it easy to find proof of your purchases.
Although it is the most complicated way, it is not impossible to prove your purchases at Target if you purchased items with a credit card, a Target gift card, or a check (provided you can bring a blank check from the same account). Therefore, it is not impossible to return certain items without a receipt, and having a Target RedCard has its benefits.
What If I Want To Return Electronics I Bought At Target?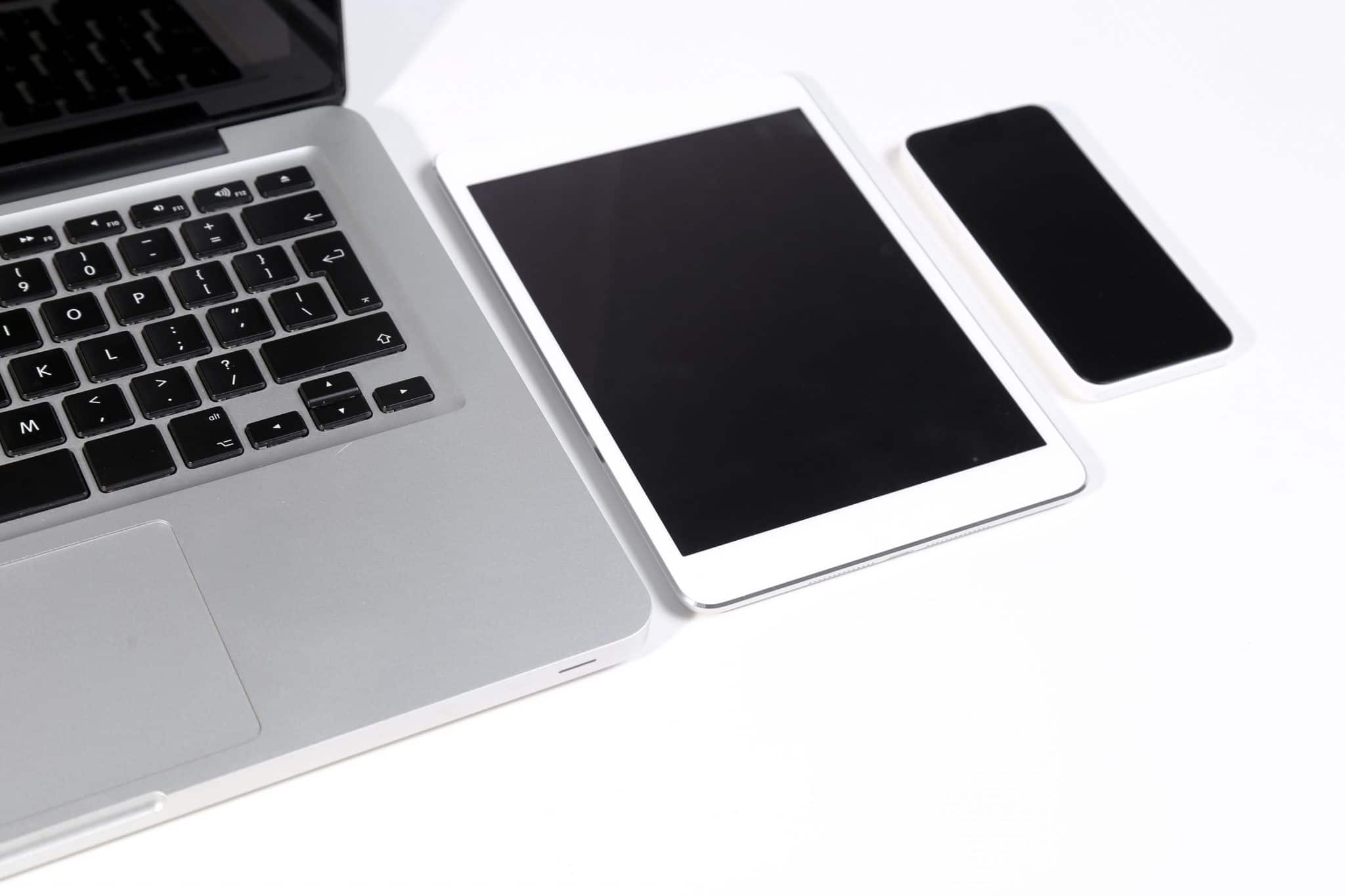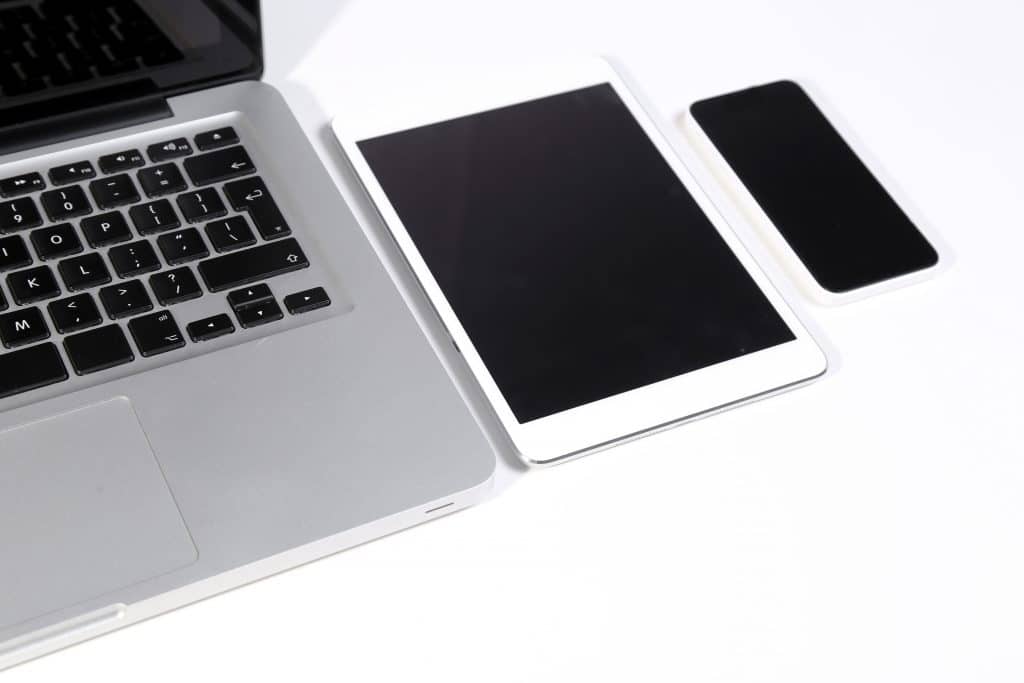 Target has a stricter policy on electronic devices purchased from them than other goods. This is for safety and quality control. As a result, some brands and items need to be returned sooner than others. Also, upon return, you may be charged a fee, depending on the product you are returning.
The electronics return policy goes as follows:
Suppose you purchased an electronic device like a tablet or laptop. In that case, you have 30 days to return it, or the return policy is voided. This does not include computers and iPads made by Apple.
Any Apple product you wish to return has to be returned within 15 days, except for iPhones.
iPhones and any other mobile phones must be returned within 14 days. Depending on the phone you bought, and whether you subscribed for a contract, you may be charged a fee upon returning the device.
Are There Exceptions To Target's Return Policy?
Luckily for Target customers, Target has often been quite lenient towards their customers concerning returns. For example, if someone bought a faulty item and only figured out it was faulty after they opened the package, it is not fair to tell them they cannot return it.
Therefore, Target will consider the item you are returning and decide if you can return it, even if the packaging has been opened. Some items may not be applicable for a refund. Still, you may be allowed to exchange said item for another item of the same kind. For example, suppose a movie you bought does not play. In that case, you will be allowed to get another copy of that movie without paying extra.
Occasionally, Target allows customers to keep the items they wish to return. However, they will still receive a refund or exchange for the item. This is due to the high volume of online purchases made through Target. For the cheaper items, it often costs more to collect and restock the item than refund the person who bought it, so you may get to keep the item you are returning.
| | |
| --- | --- |
| Ways in which you initiate a Target return | Yes/No |
| In Store | Yes |
| Online Store | Yes |
| Mail | Yes |
| Email | No |
| Phone | Yes |
Short Summary Of Target's Return Policy
For most items bought at Target, a customer will have 90 days since the original purchase to return the said item. However, there are exceptions to this rule. For example, no electronics may be returned after 30 days, and some have to be returned in even shorter periods. In addition, some items are not returnable such as collectibles and breast pumps.
Some items cannot be refunded, but you may get a replacement for the item you are returning. You may even be allowed to keep the item you are returning while still being refunded if Target deems it cheaper to let you keep the original item.