Important Note: When you buy through our links, we may earn a commission. As an Amazon Associate we earn from qualifying purchases. Content, pricing, offers and availability are subject to change at any time - more info.
Key Takeaways
Product testing shoes is a great way to get free shoes from big brands, you may have to return them though.
Rewards programs offer many discounts and benefits to help you get complimentary shoes.
Classifieds and Craigslist provide a reusable and sustainable way of getting free shoes.
Blogging and becoming a social influencer allows you to get free shoes through paid promotions.
Shoe companies are often looking for customer feedback on shoes, presenting opportunities to get free shoes.
Shoe exchanges and selling your shoes for new shoes are creative methods of getting shoes.
There's nothing like a brand-new pair of sneakers, and one that is free is even better! If you're wondering if it's possible to get shoes for free, then you may be surprised that there are a few ways to get your hands on free shoes.
---
Advertisement
---
How To Get Shoes For Free?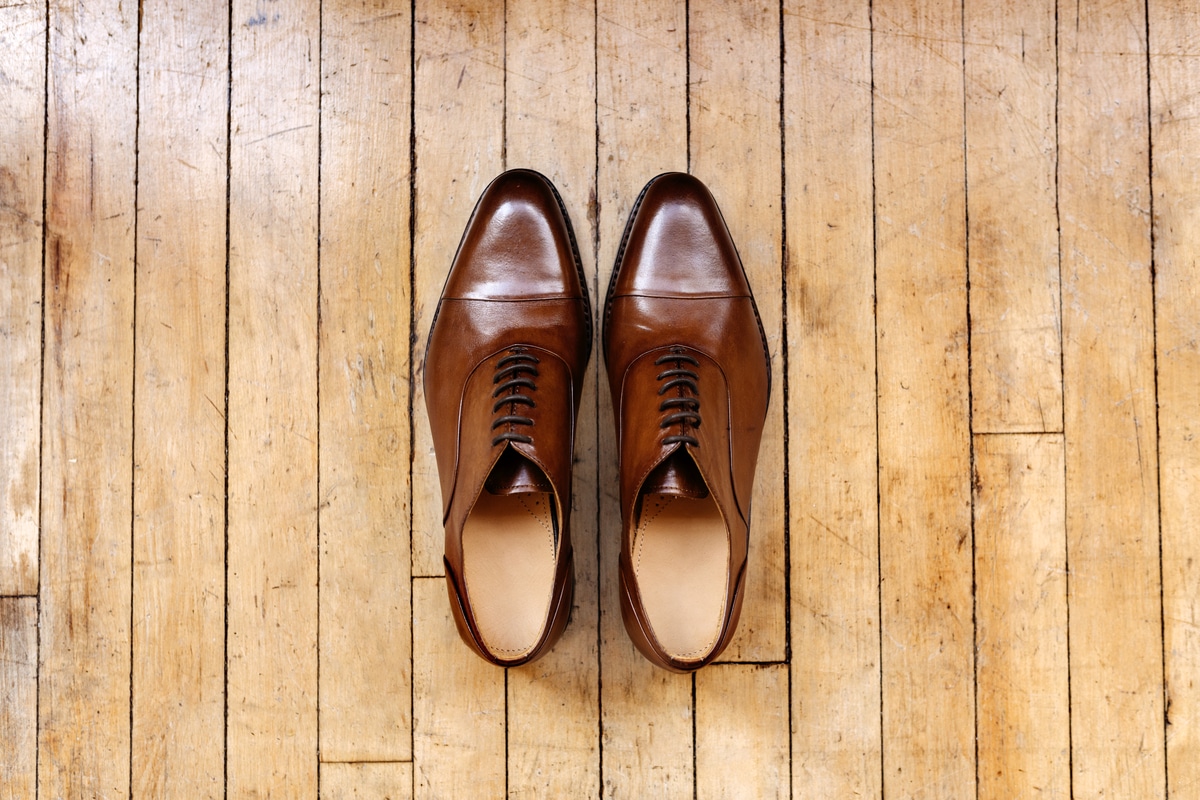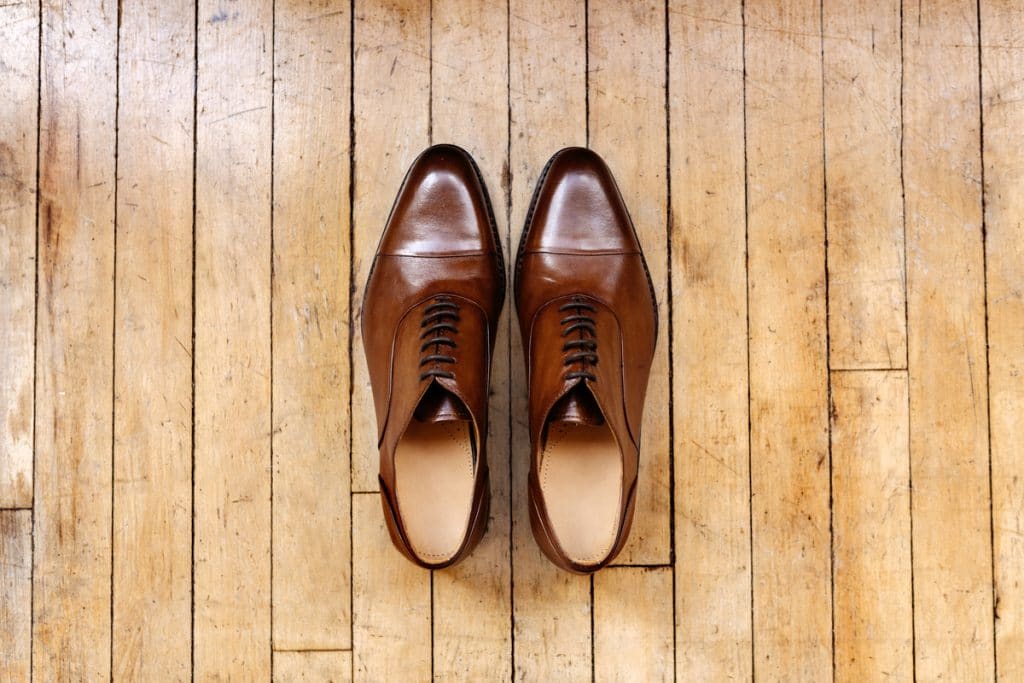 If you're on a strict budget, a student retired or simply looking for a good deal, there's nothing like a good pair of free shoes. There are a few methods of getting free shoes. Most are easy to do, some may take a bit longer to get free shoes, but all these methods are viable.
Many brands are looking for product testers. Established brands like Nike, Vans, and Adidas have product testers that test out their shoes. Reward sites and rewards programs are also great ways to get a free pair of shoes. Other more creative methods include contacting shoe companies directly, searching Craigslist, or applying for a store card.
Each of these methods may have advantages and disadvantages too. Still, the most essential part of getting free shoes is finding the best way to get yourself a free pair of shoes.
Become A Product Tester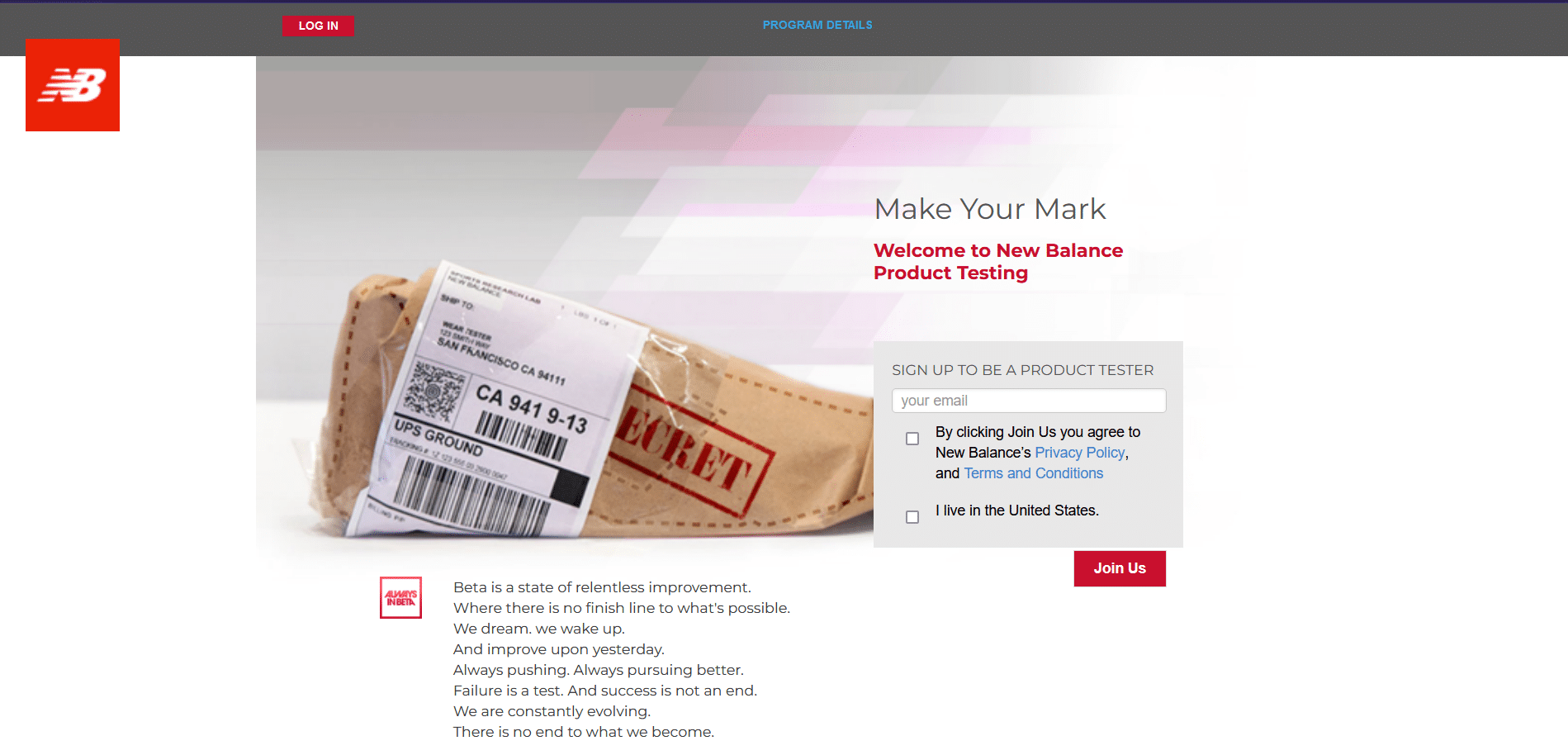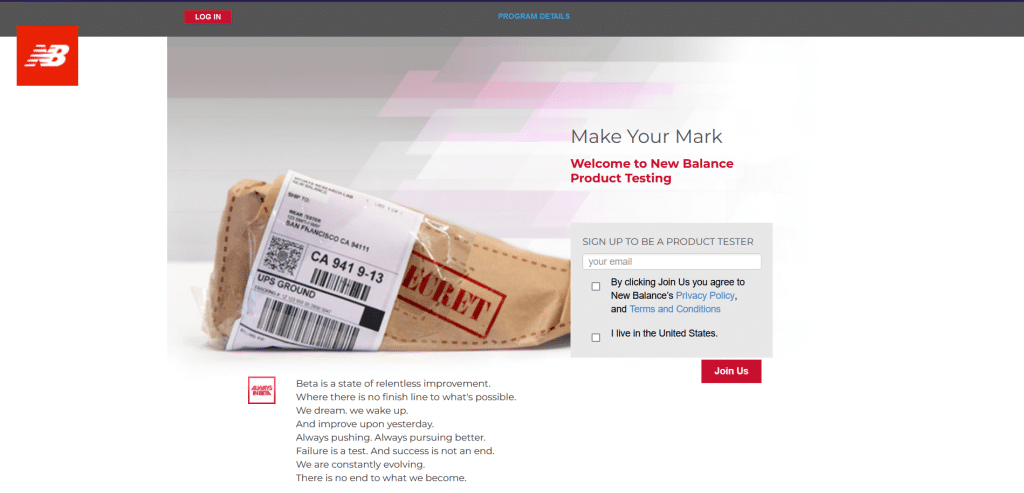 Product testers help shoe companies analyze new shoes. Many companies have different policies regarding testing shoes and are usually looking for product testers. For example, some may require a detailed report or will ask you to return the shoes so they can test and analyze them, then give them back to you. In contrast, other companies just want essential feedback.
New Balance, Nike, Vans, and Adidas are a few established brands to check out for shoes.
Clearance Sales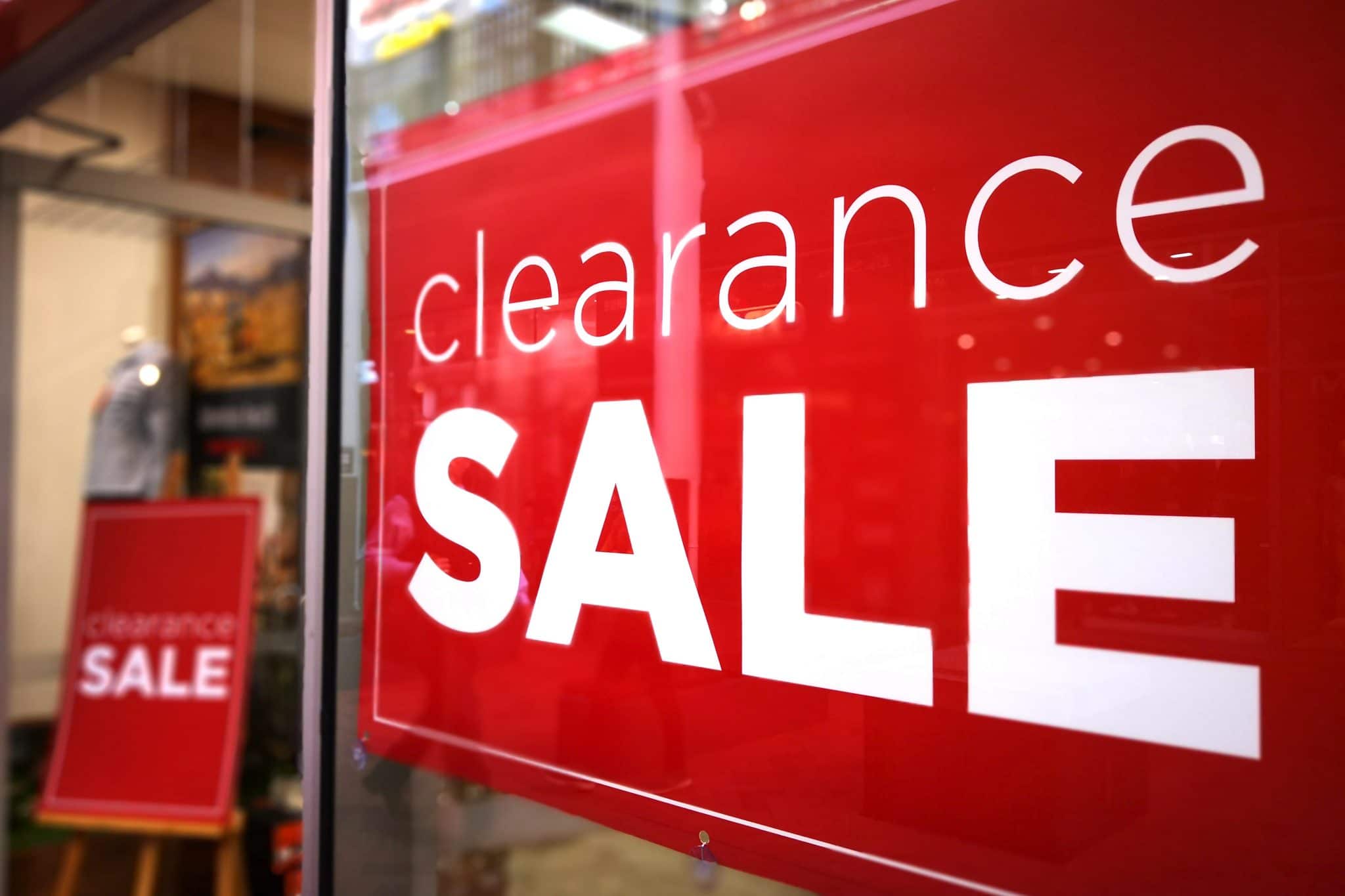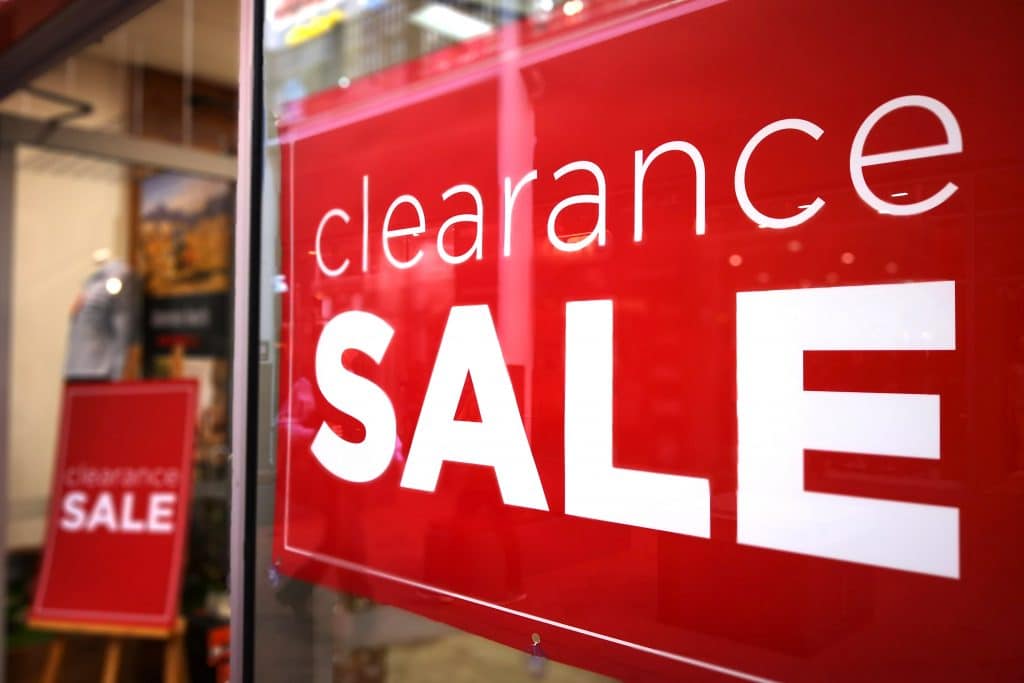 Boutique shoe stores and retailers have end-of-season or clearance sales with excellent discounts. Many of these deals include 70-80% off the original selling price. Other promotions like a buy one get one free deal or buy two and get the third free are also used to clear stock.
These deals can get you a pair of shoes, or even two pairs for an excellent price. Designer and name brand shoes can be found in some of these sales, but generally a rare find.
A few good sites for clearance sales are Lyst, Famous Footwear, 6pm, and Amazon.
Craigslist And Other Classifieds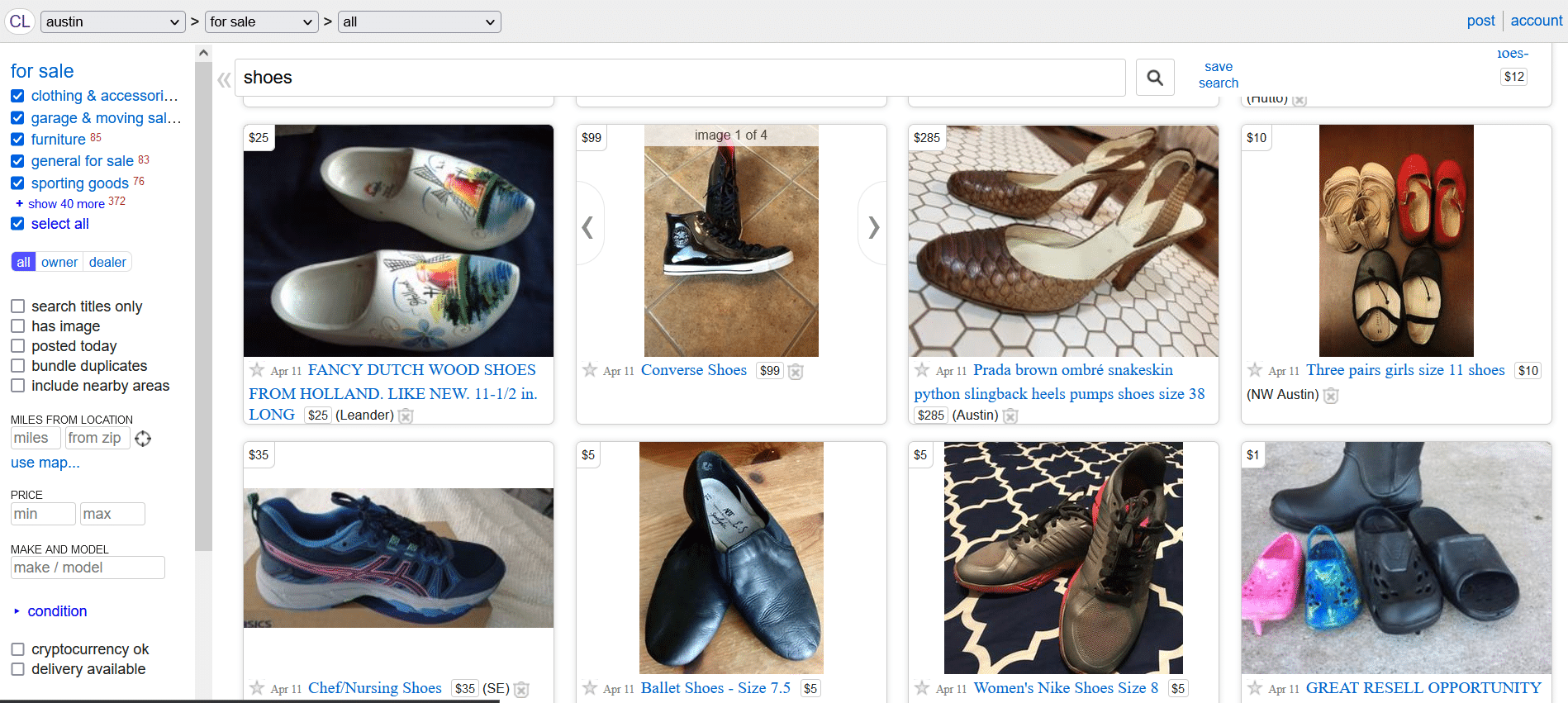 Craigslist and classified sites are great for looking for bargains on shoes. Many people clear out their closets and de-clutter and list reasonably new shoes or barely worn shoes on Craigslist and other classified sites.
Kids' shoes are often listed on these sites as many parents purchase new shoes for their kids when they grow out of their old pairs. Many of these are in perfect condition and will save you some money instead of purchasing new shoes.
Rewards Sites
There are a few sites where you can earn gift cards and PayPal cash. Three of these sites are Swagbucks, Prize Rebel, and InstaGC. Many of these sites offer rewards for completing surveys, playing games, and watching videos. Although it can be time-consuming, you can earn PayPal cash or gift cards which you can use for shoes.
Swagbucks is one of the well-known sites for earning rewards; they operate with a digital currency that can get converted into gift cards or cash.
Become An Influencer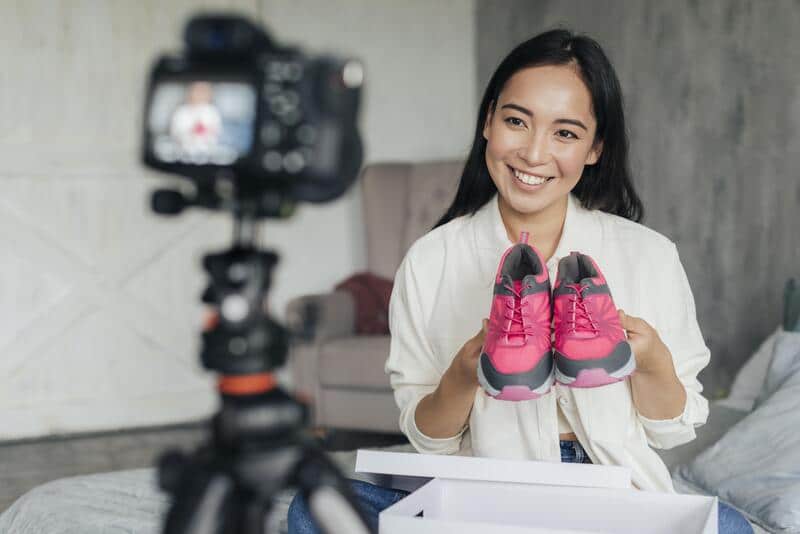 If you're looking for free shoes and love the spotlight, becoming an influencer may be the solution to getting free shoes. Although becoming an influencer can take time because it often takes a while to grow your social following. Becoming an influencer presents many opportunities to get free products, not only shoes.
If you love shoes, you could become an influencer that just focuses on shoe reviews. Once you have a dedicated social following, and if you follow some shoe brands, they may offer you some shoes to review.
If looking at becoming an influencer, a company that helps influencers get products to review is Intellifluence.
Contact Shoe Companies
Emailing shoe companies and asking if they have samples of shoes or shoes with slight defects is a great way to look for free shoes. Many companies pride themselves on customer service and should be more than happy to let you try a pair of shoes in return for a review.
A few shoe companies you could look at contacting are Columbia and Red Wing Shoes.
Start A Blog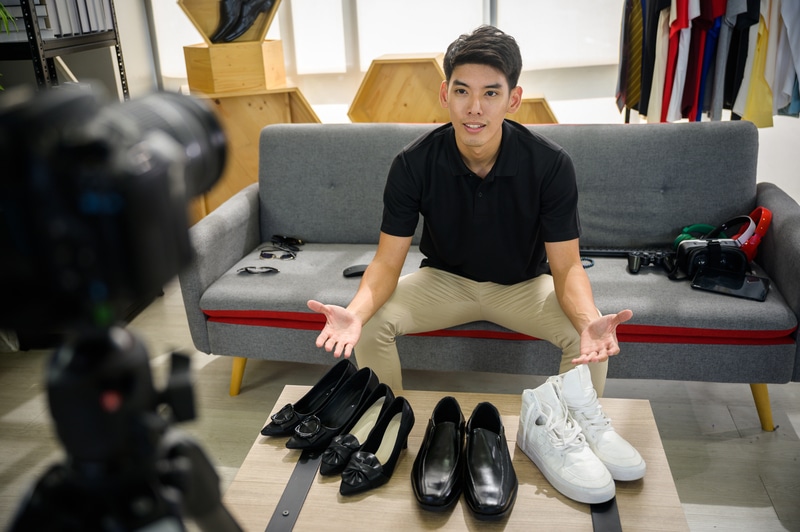 A blog may take some time to start up, but many shoe brands use influencers and bloggers to promote shoes. Starting a blog means you have an online presence. If you have a fashion or lifestyle blog, you could be approached by companies to promote their products. If you contact shoe brands and mention you have a blog, they may be willing to give you a few pairs of shoes to review or write a blog post on.
There are a few free platforms that you can start a blog with that are user-friendly, including Wix and WordPress.
Loyalty Programs
Many shoe brands offer loyalty programs. Through loyalty programs, you can receive coupons earn rewards every time you shop. Discounts and could even lead to a free pair of shoes. Some shoe brands offering great loyalty programs are ONEASICS, DSW, Shoe Carnival, and Famous Footwear.
Sell Your Shoes In Exchange For New Shoes
Is there a pair of shoes you own that were an impulse buy? Maybe you'd like to sell them to purchase a new pair of shoes? Selling shoes that are gently used can be sold to buy new shoes. You could also join a shoe exchange, exchanging your footwear for a different pair.
Interested in swopping your shoes? Give Shoebank a try; you can send them a pair of shoes that you would like to swap, and you'll be able to receive another pair in return.
Apply For A Store Card
You can access lots of deals and discounts by applying for a store card. Popular store cards for unique rewards are Capital One Walmart Rewards and Target Redcard. Many of these offer up to 5% cashback on purchases, letting you save more and helping you get those free shoes.
Related Questions
Now that we've covered a list of ways to get free shoes, you may wonder what other initiatives can help health workers and low-income families get free shoes.
Some organizations run programs that cater to those in need and can help them get free shoes.
How To Get Free Shoes As A Health Worker?
Crocs have been donating shoes to healthcare workers since 2020 and making massive strides in showing their support to those working hard to save lives. If you are a healthcare worker, you can get your free pair of Crocs on the Crocs website.