Where Can I Sell My Shoes For Cash?
Important Note: When you buy through our links, we may earn a commission. As an Amazon Associate we earn from qualifying purchases. Content, pricing, offers and availability are subject to change at any time - more info.
Key Takeaways
You can sell used shoes on some of the platforms such as Round Two Stores, Facebook Marketplace, eBay, and Kixify.
Platforms like Stadium Goods and StockX only allows for the selling of new-shoes-still-in-the-box types.
Websites like Facebook Marketplace, Round Two Stores, Dealo, and Vinted doesn't charge any fees to list, or commission charges when an item sells.
Most reselling shoe platforms charge fees and commissions.
I have been giving away my older shoes to people all my life; unless they aren't fit for human use, it goes to the dumpster. With the rise of inflation and fuel prices, I, for one, can't afford to give away anything, let alone my well-cared-for shoes. It made me wonder where I could sell my shoes for cash?
---
Advertisement
---
Where Can I Sell My Shoes For Cash? 👟👠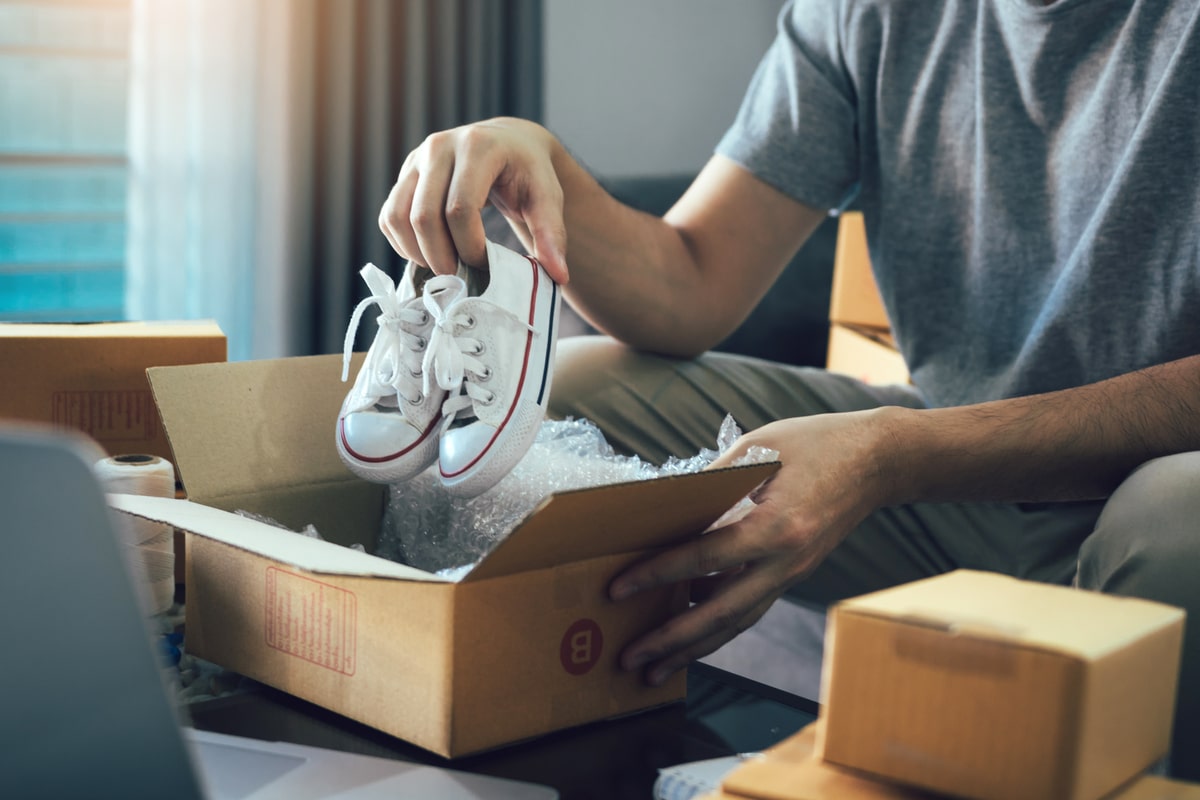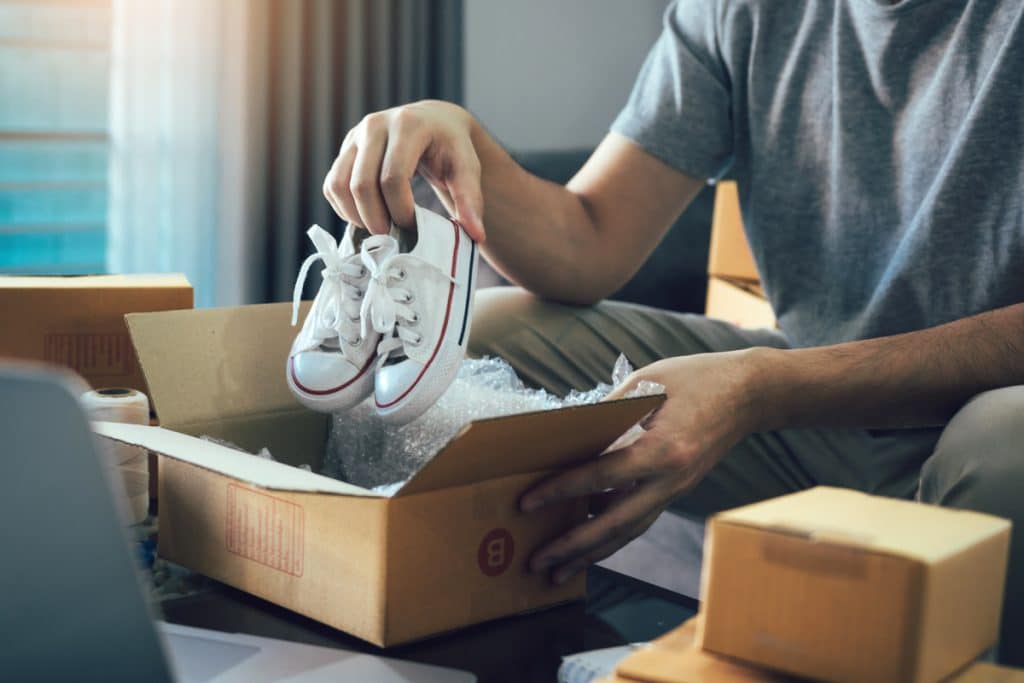 Gone are the days of hand-me-downs, freebies, and donations to less fortunate people. Times are tough, and one way of making some extra cash is to sell some of your shoe collections, not all of them, just the pairs getting less and less travel time.
With the gas price these days, you will have to keep one pair at least, as walking and public transport seem to be on the menu for many of us. There are many avenues available when wanting to sell your shoes:
Directly to people you know
Online
Consignment retailers
Apps
Factors that need your consideration before parting with your shoes, which you spent loads of money on, by the way, is the following:
Fees
Commission
Turnaround time of sale/payment
Payment structure
Here are some of the easiest and popular ways to resell your shoes today, with the pros and cons of each platform highlighted. Hopefully, after reading through them, you will be able to decide which is the very best route to take when selling your shoes:
Round Two Stores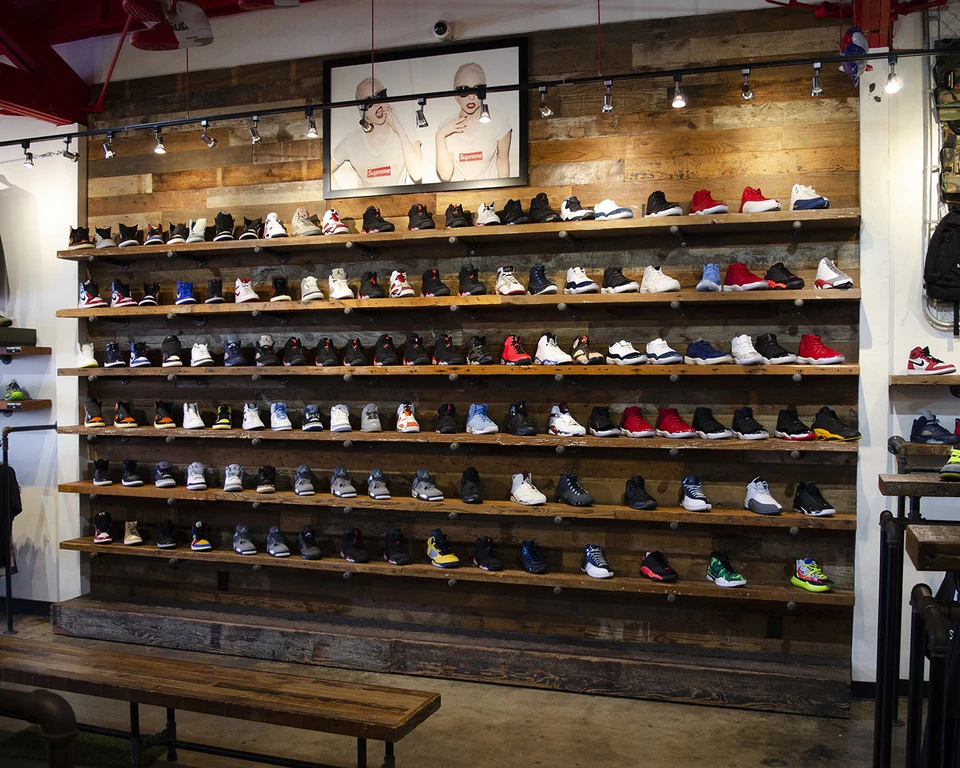 Round Two has stores in New York, Miami, Los Angeles, and Chicago. You take whatever you want to sell — vintage shoes, sneakers, and clothes — directly to one of the Round Two Stores (some cities also have an additional Round Two Vintage Store.)
Round Two will then purchase the items from you (if in good condition and sellable) for cash. It's as easy as one-two-three, money!
The Pros of Round Two are that there are no fees/commissions to be paid and no shipping responsibilities. You get paid instantly, and there's no chance of a buyer pulling out at the last second.
The Cons of Round Two is that you need to physically make your way to one of the stores and negotiate a price. You will have to research your shoe's market price and know-how to haggle.
Poshmark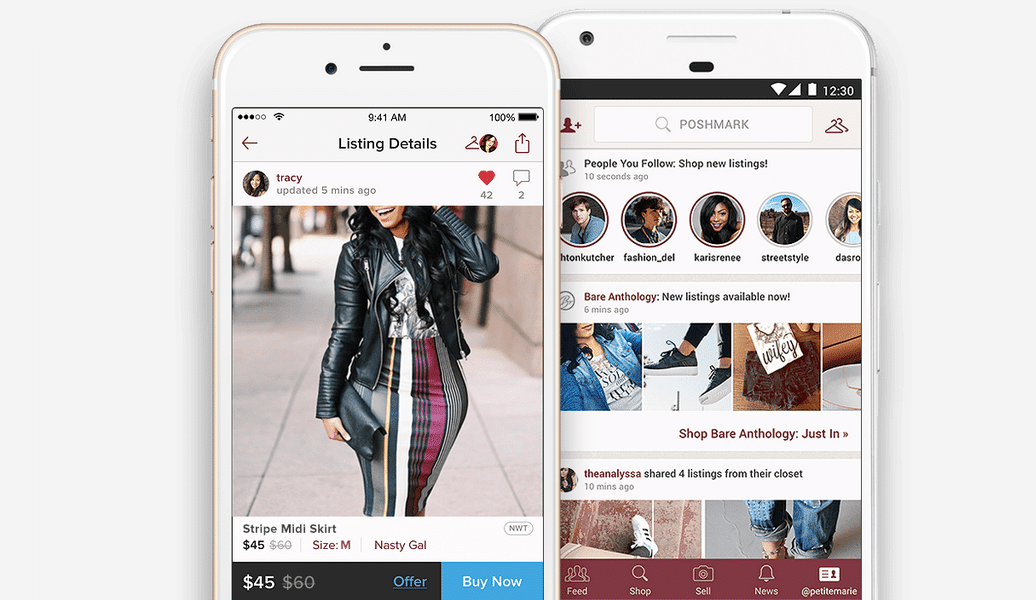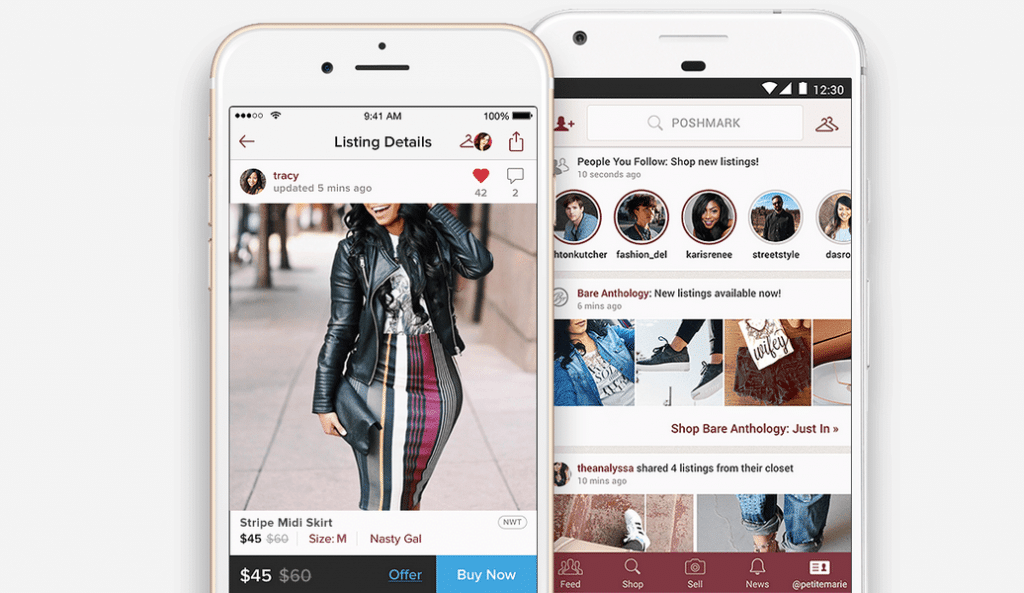 Poshmark focuses solely on selling fashion items to its targeted fashion client base. To sell a product on the site, which doesn't cost you a cent to list, you can use one of the following options to register:
Customers who buy your shoes or clothing apparel can purchase your product at the listed price or make you a revised offer. It's then up to you to either decline or accept the sale.
The Pros of Poshmark are once your item sells; you don't pay to ship your shoes to the buyer. Poshmark will send you a pre-paid USPS Priority Mail shipping label to use for exporting the sold item to the buyer for free.
When you receive money from Poshmark, you can either spend the funds by purchasing something from the Poshmark website or opt for a cash payout.
The Cons of Poshmark are that they do charge fees when you sell an item:
A flat commission of $2.95 for items under $15.
Poshmark takes a 20% commission for sales of $15 and more.
You only get paid once the buyer receives the listed item from you and accepts the purchase; otherwise, the system will self-approve the deal four days after the delivery date
Tradesy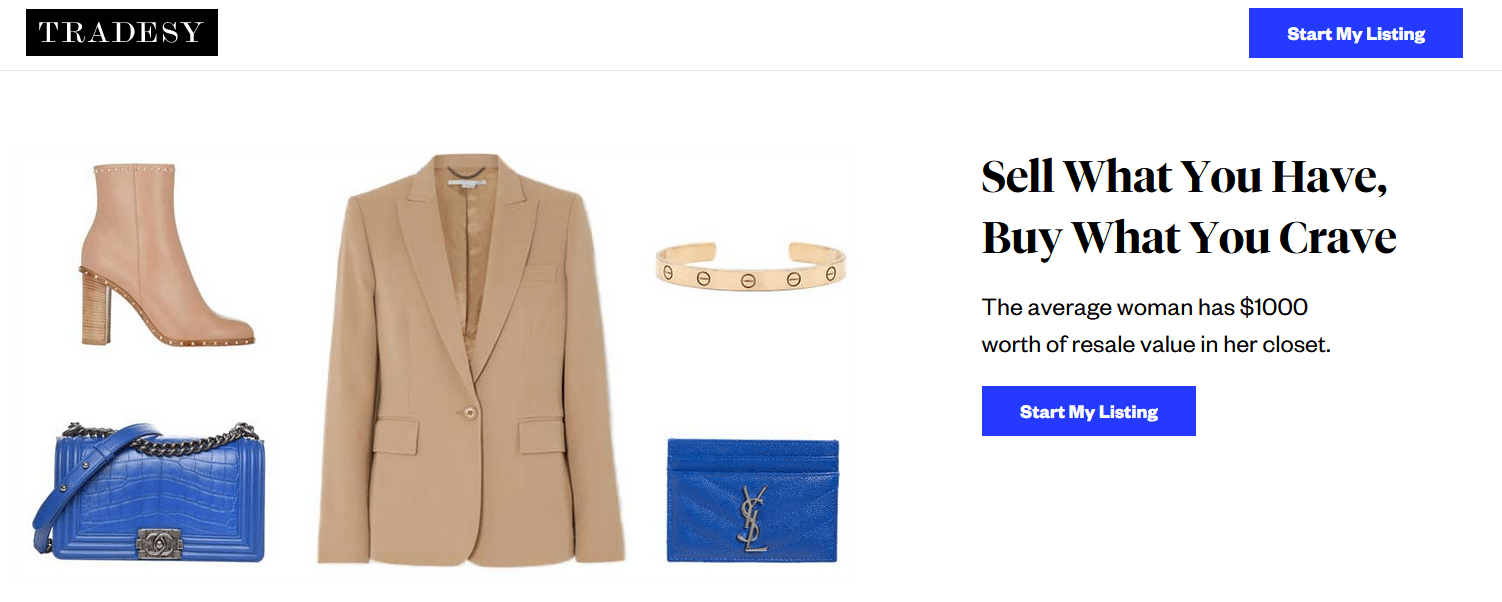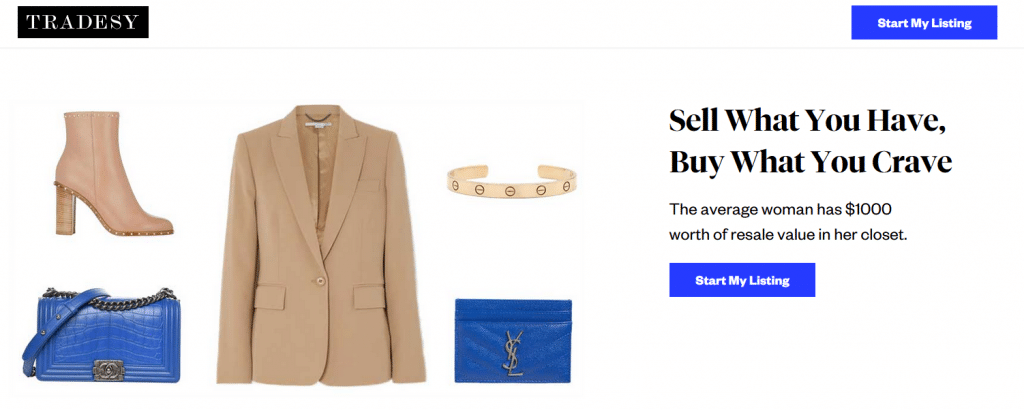 The process when selling shoes on Tradesy are simple:
List your shoes (items) on the website for free.
Make your own price.
Once it sells, you will then be provided with a pre-paid/pre-addressed label to ship the shoes to the buyer for free.
The Pros of Tradesy are that it's the no. 1 ranked used clothing site, according to sitejabber.com, with excellent customer service being frequently mentioned in the reviews — scoring an amazing 4.77 stars out of 5.
Collecting your money can be done via three channels:
PayPal
Debit Card
ACH Transfer
The Cons of Tradesy are the commission that they charge:
For sales under $50, they charge a fixed fee of $7.50.
For sales over $50, they take a cost of 19.8% from the sales price.
Uptown Cheapskate


With over 70 locations around the country, Uptown Cheapskate is a convenient avenue to get rid of the shoes you don't want anymore, or if you are looking for instant cash — without waiting for a buyer like on many clothing sites.
The process works as follows:
Take your shoes to any of the Uptown Cheapskate stores across the country.
An Uptown Cheapskate will evaluate the shoes.
If they are happy with the condition, they will make you a cash offer, or 25% more than the cash value in trade, which you can spend in-store.
The Pros of Uptown Cheapskate are that you get instant cash or instant credit, and you don't have to list your shoes and wait for a buyer to buy them. When opting to trade in, your store credit is valid for three years.
The Cons of Uptown Cheapskate are that they buy upscale shoes and accessories, only offering you 25%-35% of what they price items at in cash. Uptown Cheapskate sells exclusive shoes and clothing, so make sure your shoes fall in this category.
Facebook Marketplace
The popular social media network, Facebook (Meta), is a well-known site that connects friends and family from anywhere in the world. Love it or hate it, Facebook can be the platform for you when trying to sell your shoes.
Facebook Marketplace allows you to list and sell items locally for free. You get to choose the selling radius (maximum 100 miles — default 40 miles.)
A buyer will contact you via Facebook Messenger to close the deal concerning payment options and pickup details.
The Pros of Facebook Marketplace are that there are no fees involved when selling something. The close proximity of potential buyers makes the exchange process more straightforward, and you get to decide the payment method.
The Cons of Facebook Marketplace are that, like with other online selling sites that don't use shipping services, there is a chance that fraudsters will try and con you out of your product via dodgy means.
Follow these helpful tips by Experian when selling shoes via Facebook Marketplace.
eBay


You can sell anything on eBay. Fixed price items sell 80% of the time at the listed price, where auction-like bid and buy sales are also very successful. Listing shoes to sell is as easy as uploading photos and a brief product description.
Selling shoes for more than $100 and you pay no fee; selling them for less than $100, you pay 10% sale fees. You get to choose payment via PayPal or a direct deposit to your debit card.
The Pros of eBay are the over 160 million active users on the site every month, so selling your shoes can happen very quickly.
The Cons of eBay are that you pay for shipping, so you have to work the shipping cost into your price or via a flat fee. Use the eBay calculator to show you estimates of these costs. There are seller fees involved, even when your product doesn't sell.
Kixify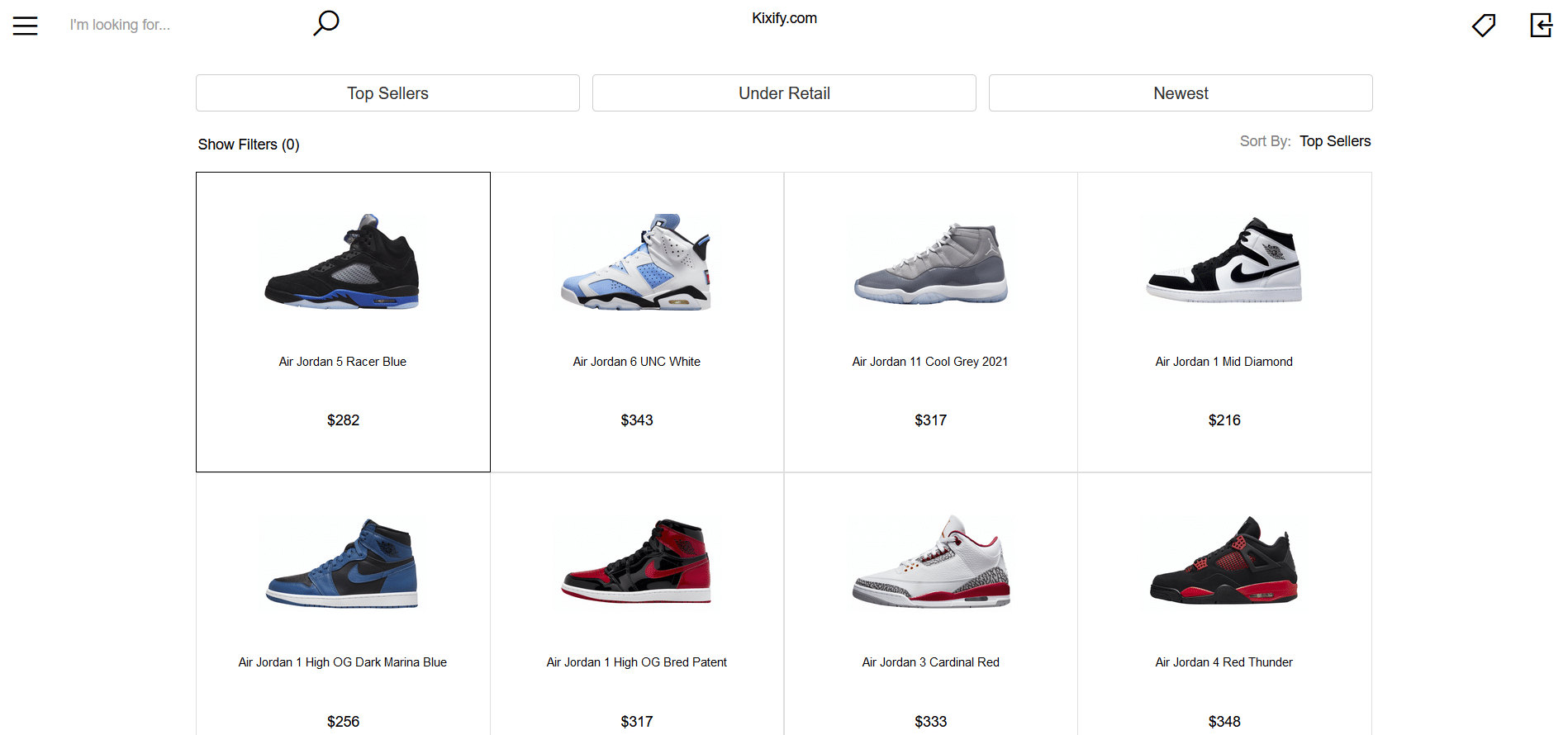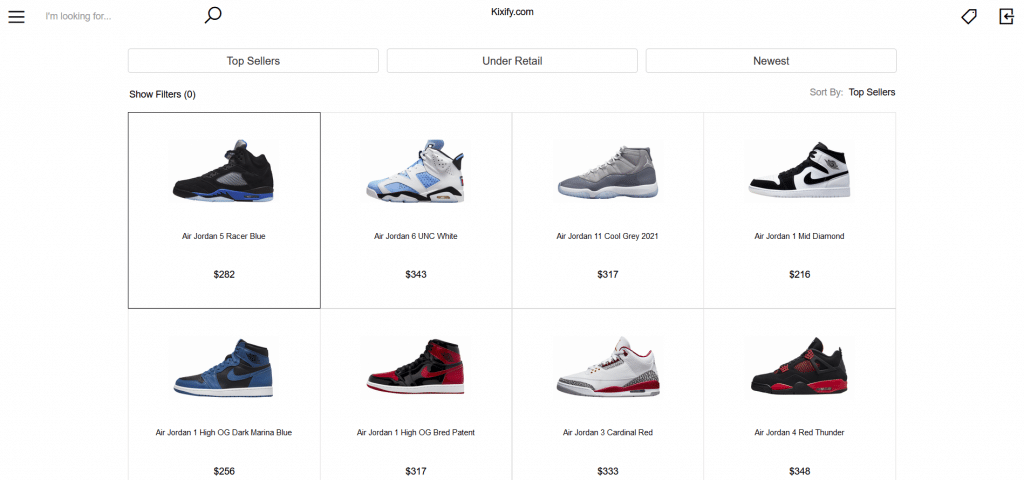 Are you looking for one of the biggest sneaker marketplaces on the web? Kixify sells any shoes from low-end walking shoes to high-end Air Jordans.
It's free to list your shoes and can be done via their website, Kixify iOS App, or Android app, and connect with sneakerheads around the world.
The pros of Kixify are that it's free to list any shoe, not just vintage or still-in-the-box shoes like other websites selling shoes. Kixify has a money-back guarantee in place to protect sellers and buyers.
The cons of Kixify are that they do charge an 8% commission when your shoe is sold. You will have to setup a PayPal account, as they will only pay the proceeds of your sale to a PayPal account.
Grailed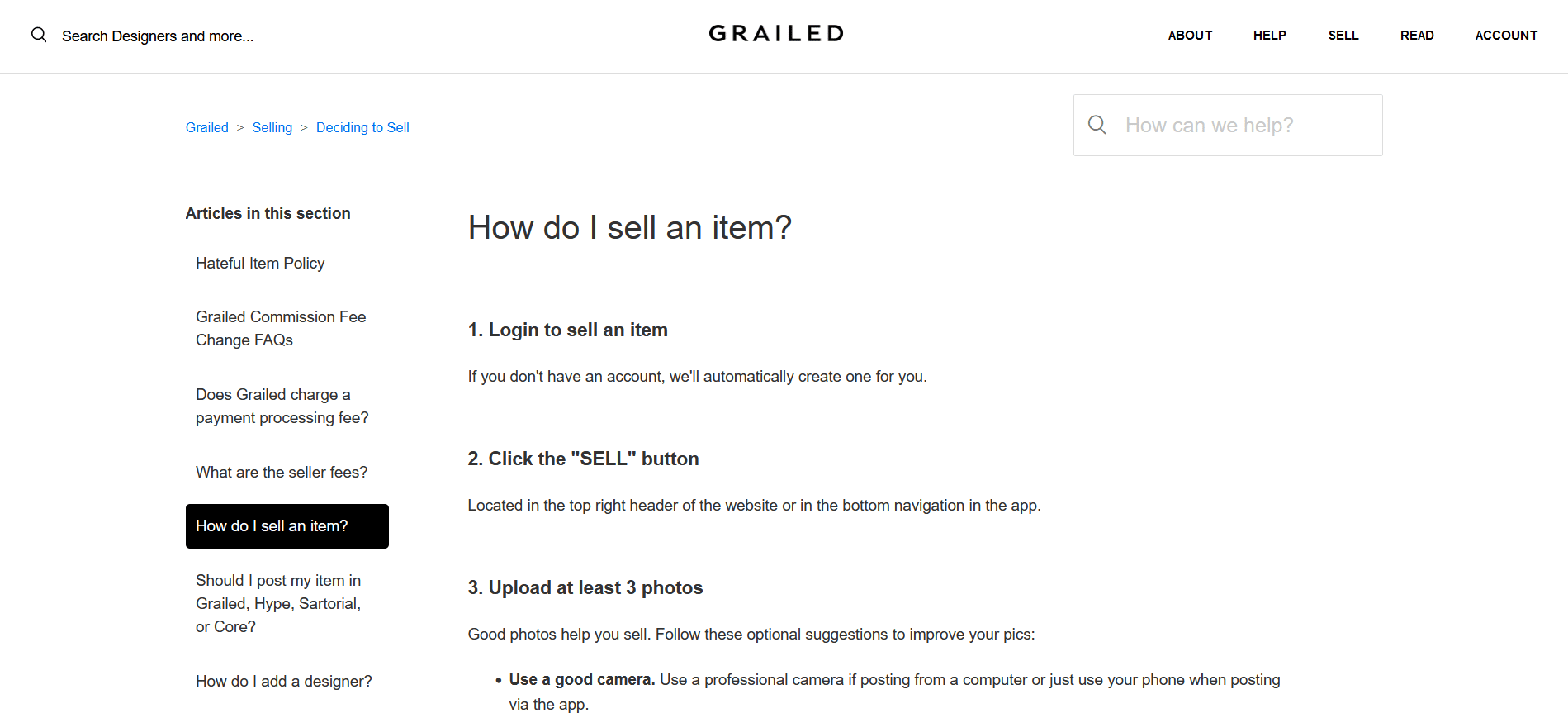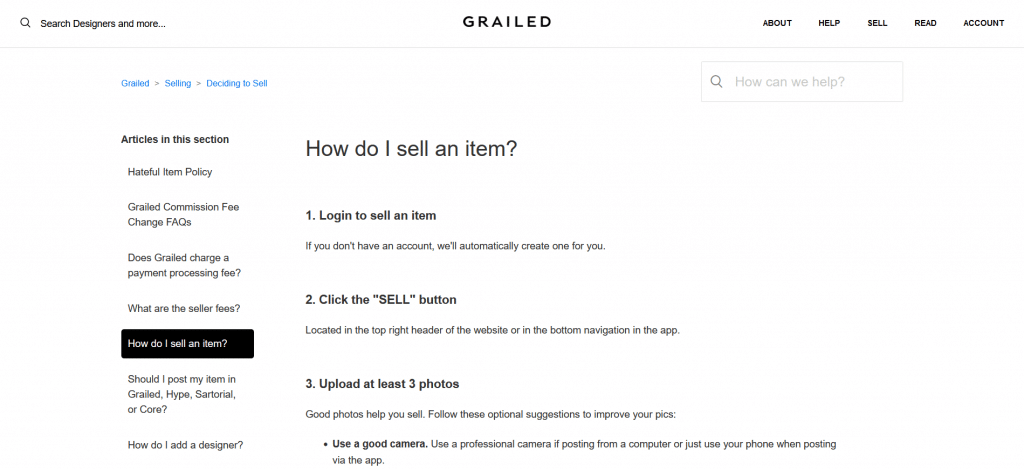 Grailed is another high-end clothing, streetwear, sneaker selling online marketplace. Listing an item consists of posting three photos, and one has to be tagged with your username, as selling isn't done anonymously.
When filling out a description of your shoes, Grailed will suggest a market-related price according to successful deals of the past.
The Pros of Grailed are that you have four different types of markets to choose from when listing your shoes — High-end designer to low-end items — making sure that there is a spot for every kind of shoe to sell potentially.
The Cons of Grailed are that they charge 9% plus 2.9% + 30 cents to process payment to a PayPal account. Sellers are required to ship the sold items at their own cost.
Stadium Goods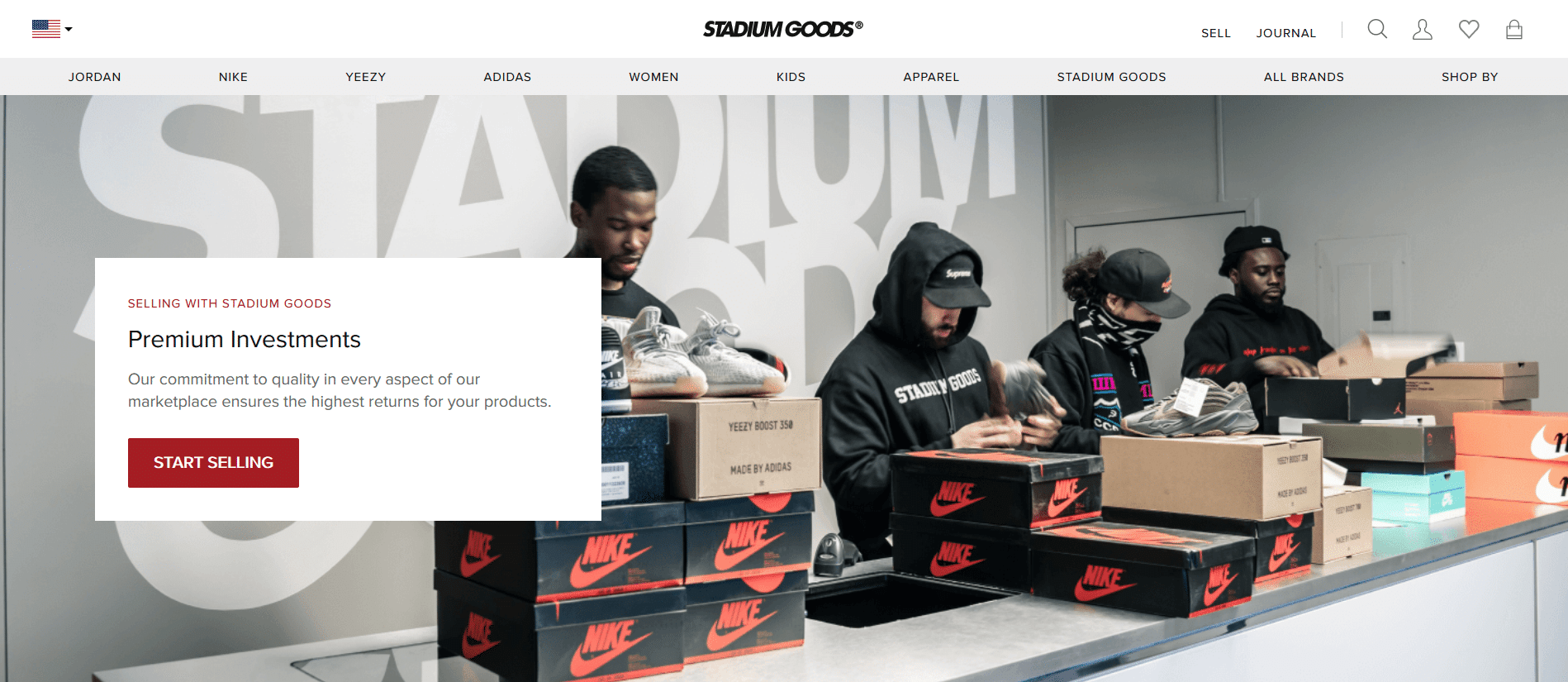 Stadium Goods is the perfect platform when you are looking to sell new, unworn and authentic shoes. The choice of dropping them off at their New York physical location, or shipping them to their store, is totally up to you.
Store employees will authenticate the shoes before discussing a market-related selling price with you. Sellers can use the Stadium Goods Portal to track stock and request payment when an item sells.
Some of the payment options include picking up a cheque at the store or receiving a direct deposit through the website that will take a couple of days to reflect in your account. A W9 form will have to be completed by you.
The Pros of Stadium Goods are that there's a lot of foot traffic going through their physical store, situated near the NikeLab in New York. Stadium Goods will also run occasional sales on their website, which does not take any of your agreed-upon profit, but instead ensures that shoes don't stay on the shelf for too long.
The Cons of Stadium Goods are that even when you sell early in the week, you will only get paid when they perform their weekly payouts. Stadium Goods offers an 80/20 split when it comes to selling the shoe.
Dealo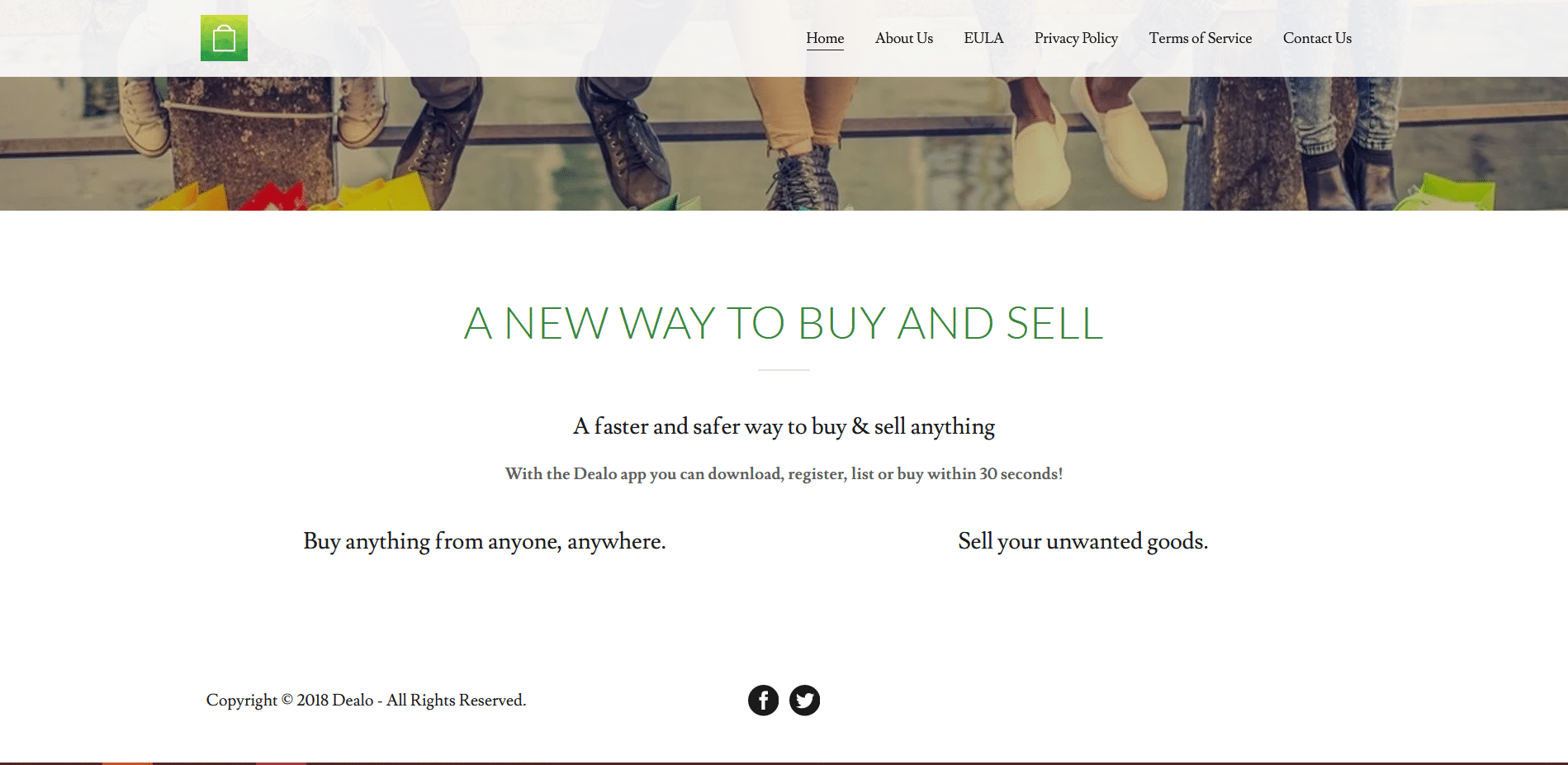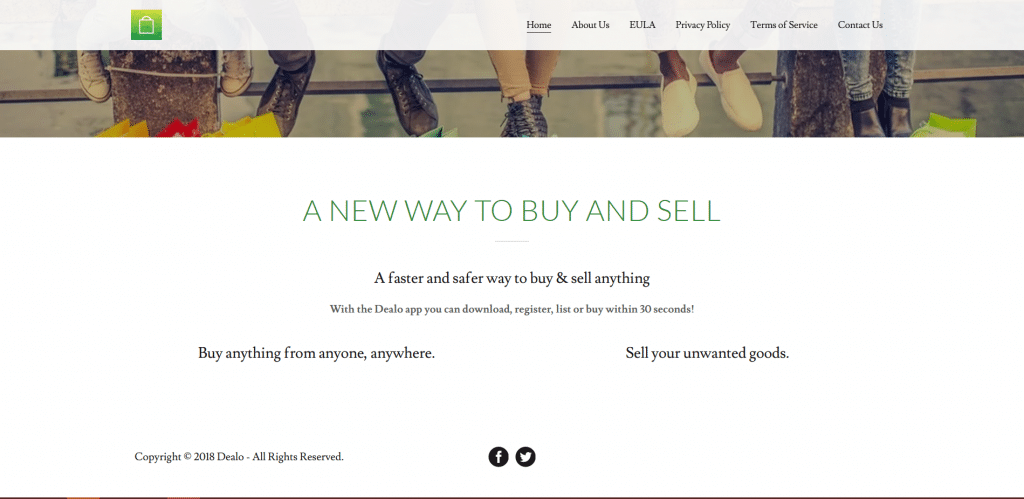 Dealo as a platform combines the easy use of, say, a Craigslist experience with eBay's more up-to-date security measures. Before selling it locally, nationally, or even internationally, you can list your shoes for free.
Dealo provides verified shipping service to make shipping to clients that are not local a much easier process.
The Pros of Dealo are that it's super easy to list and attracts no fees.
The Cons of Dealo are that when you tap on a seller's name, you are redirected to a Google search which instantly performs a search on their name or email address. Not everybody selling shoes online would consider this to be safe.
Vinted


This online platform allows you to sell or swap shoes, used clothing, and fashion outfits. According to the Vinted website, 15,000 members join each day and currently have over 20 million members exposing your listing to a vast audience.
Buyers will typically cover the shipping costs. At checkout, the shipping cost is automatically added to the total payment of the order.
Payments to the seller are made to a secure Vinted Wallet. The seller can use this secure e-wallet to pay the funds to their bank account or use it to purchase items from Vinted.
The Pros of Vinted are that there are no fees to list or any fee to pay when your item sells.
The Cons of Vinted are that when the buyer receives his shoes and does not update the process from his side, it will take 21 days for the system to update to delivered status.
Goat


Goat is one of the most popular sneakers reselling platforms, allowing sellers to sell deadstock (never been worn) and used sneakers through a qualified system. A system that prevents fake shoes from getting into the selling platform and a shipping process that prevents non-delivery.
Goat enforces strict policies, ensuring that scamming is not part of the selling or buying experience. You have to apply to become a seller on Goat.
Clear photos must be uploaded onto the site, or the listing will be rejected. It would be best if you were very specific about the box's condition and any defects on the shoes.
You can hold on to your shoes until they sell, then send it to the Goat warehouse for authentication, or send it before selling so that it can be pre-verified. Only once the shoes have been verified by a panel of experts will payout be performed.
The Pros of Goat are that through a strict authentication system, you get what you pay for, authenticated shoes.
The Cons of Goat are that the authentication process can take a while, which can extend the waiting time for payment, even after your item has sold. Goat fees include a seller fee of $5 and a commission of 9.5% for sellers in good standing, which can increase to 25% depending on previous cancellations or verification issues.
StockX


StockX is based on a bid and asks process. You list your shoes at any amount. Then buyers can choose to either accept your selling price or list a price they are willing to pay.
When the buyer and seller have confirmed the selling price, the seller needs to send their shoes to StockX for verification. Shoes need to be in their box and unworn (new).
You will pay a 9.5% fee by selling a one-off pair of shoes. Should you have more shoes to sell, the fee drops to 9% after completing three sales and 8.5% after thirty successful sales.
The Pros of StockX are that the more stuff you sell on the platform, the fewer fees you pay, ideal if you are a serious shoe seller. Payment options include direct deposits and PayPal payments.
The Cons of StockX are that if you don't ship the shoes to the seller within two days, a fee gets taken out of your selling price. StockX experienced a severe data breach in 2019, where over 6 million users' personal information was compromised.
The company has implemented new security measures leading up to today, just something to consider when doing business through them.
Related Questions
After reading the article you should have a few solid options as to where you can sell your shoes for cash. Let's answer some other related questions as to where you can sell your shoes for cash.
How Fast Do Sneakers Sell On eBay?
Wait for it. Every four seconds a pair of sneakers is sold on eBay. While I was typing this answer, four pairs of sneakers were bought. List your shoes on eBay today and increase your chances of selling them fast.
Is There A Market For Used Shoes?
Yep, a very big market, totaling a billion dollars in the United States. People of different income capacities shop differently. You will always be able to sell your used shoes when using the correct platforms.