11 Simple Hacks To Save Money At CVS
Important Note: When you buy through our links, we may earn a commission. As an Amazon Associate we earn from qualifying purchases. Content, pricing, offers and availability are subject to change at any time - more info.
Looking for the CVS saving basics? You came to the right article. There are so many ways to save money at CVS Pharmacy stores especially if you shops at the store regularly. I'm going to break down the basic points of their reward program, common coupons and how to combine them for super savings.
---
Advertisement
---
Here are 11 tips for saving money at CVS Pharmacy stores across the land:
1. Sign up for the CVS ExtraCare card.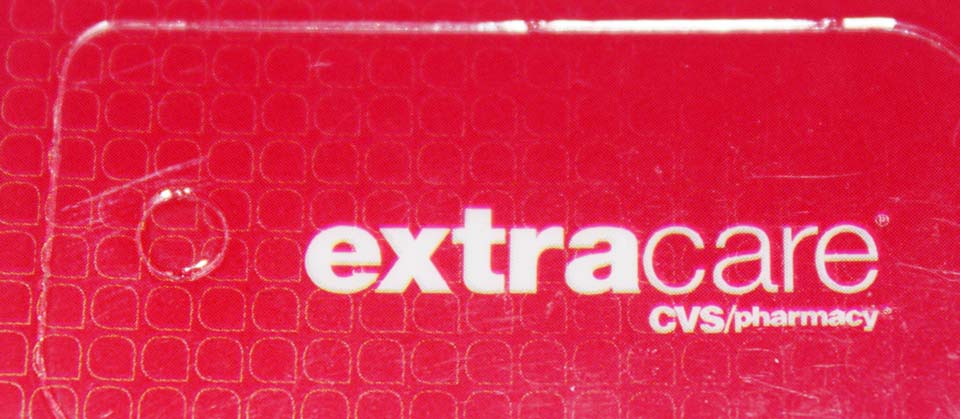 The CVS ExtraCare card is the store's rewards program. For regular CVS shoppers, this is the best way to save money on all purchases. Rewards, also called ExtraBucks, can be accrued over time through each purchase. Shoppers receive 2% back in ExtraBucks with every CVS purchase scanned with an ExtraCare card.
2. Know the advantages and limitations of the ExtraBucks.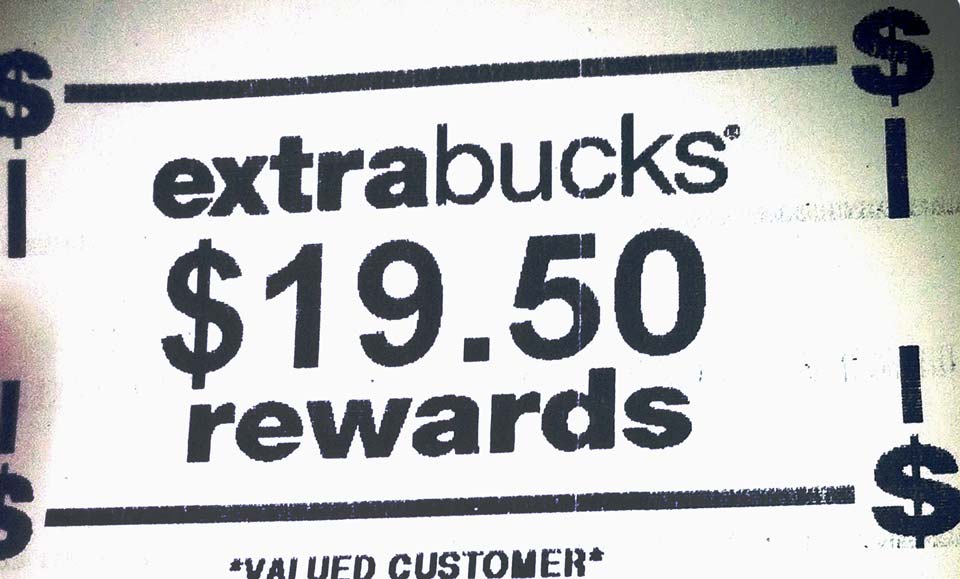 These ExtraBucks can really rack up when purchasing prescriptions at the CVS Pharmacy. For every 10 prescriptions filled with the ExtraCare card, shoppers receive $5 in ExtraBucks. Amounts of ExtraBucks print on the bottom of every CVS receipt. Some items are excluded in the ExtraBucks program, such as alcohol, lottery tickets, magazines, milk and postage stamps.
3. Pay attention to ExtraBucks specials.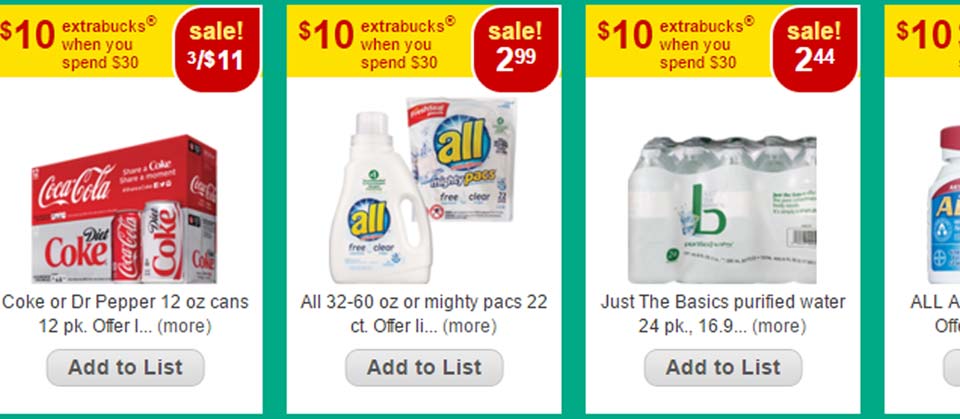 Throughout CVS stores, shoppers will notice signs dictating additional ExtraBucks opportunities with the purchase of specific items. These items change weekly. Take advantage of these opportunities to accrue more ExtraBucks by purchasing these items on special when these signs are posted below them.
4. Use manufacturer coupons on top of ExtraBucks.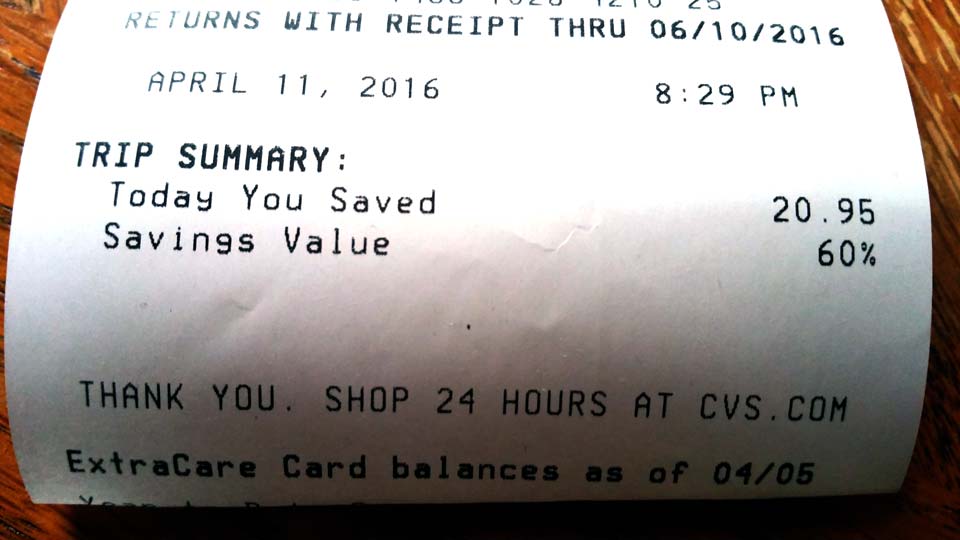 No matter what, manufacturer coupons are the best way to save money in any store. Add these coupons on top of ExtraBucks and other rewards in order to get the most bang for the buck on certain items. Manufacturer coupons often arrive in the mail and sit available on the manufacturer's website.
5. Utilize ExtraCare coupons.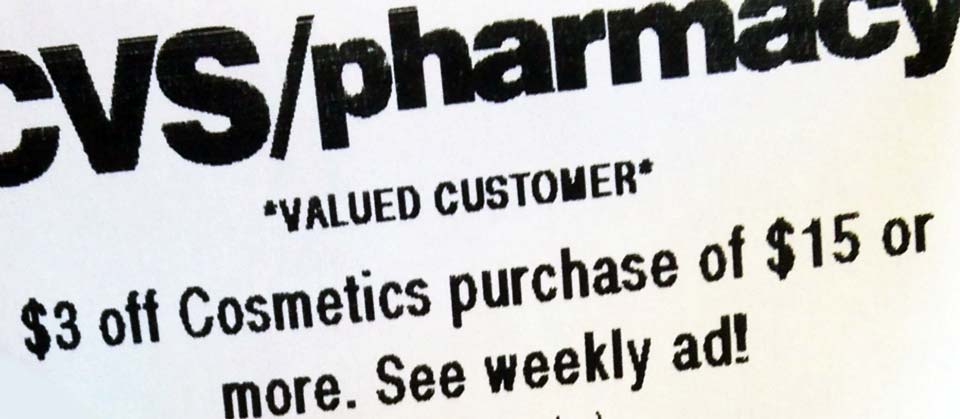 Card-carrying members of the ExtraCare rewards program receive special coupons just for being in the program. These coupons arrive by mail and by email if the member chooses to provide this information to the store. The coupons available for ExtraCare rewards members are often different from the coupons printed in the in-store weekly ad and on the Coupon Center.
6. Understand the in-store CVS ExtraCare Coupon Center.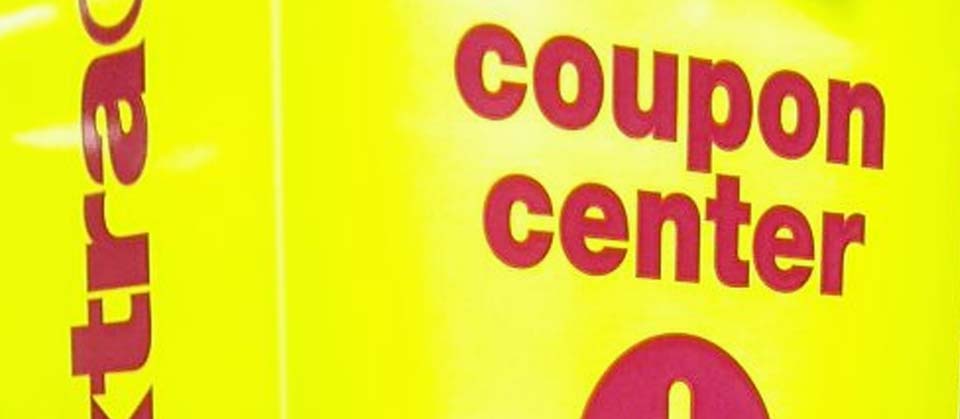 Often referred to by shoppers as the "Magic Coupon Machine," the CVS Coupon Center prints coupons at random. Instead of having to sort through a weekly ad filled with coupons to clip, the Coupon Center makes it easy. To use, the shopper simply approaches the Coupon Center the moment they arrive to the store, scans their ExtraCare card before shopping and prints the coupons that appear.
7. Combine ExtraSavings coupons with coupons from the Coupon Center.
The CVS Coupon Center prints coupons at random while ExtraSavings coupons accrue with purchases. These different types of CVS coupons can usually be applied together. Sometimes, a Coupon Center coupon will align with an ExtraSavings coupon, making an item heavily discounted, completely free or even profitable. It's always important to check both types of coupons while shopping at CVS in order to save big bucks.
8. Scan the ExtraCare card at the Coupon Center multiple times during a single visit.
The Coupon Center can have a mind of its own. Sometimes, it'll allow a shopper to scan only once during a visit; other times, the Coupon Center will let a shopper scan their card multiple times. Since these coupons are dispensed at random, it's wise to visit the Coupon Center several times during a shopping visit, scanning the ExtraCare card more than once in order to receive a variety of coupons with differing limitations.
9. Use multiple types of coupons on clearance items.
CVS is known throughout the couponing and bargain-shopping world for their heavy markdowns. Many shoppers do not remember to use their ExtraBucks and coupons on these items. Often, manufacturer's coupons are available for clearance items. CVS clearance markdowns vary from location to location, so shoppers should always check the clearance section whenever stepping into CVS.
10. Check the store's website for deals by location.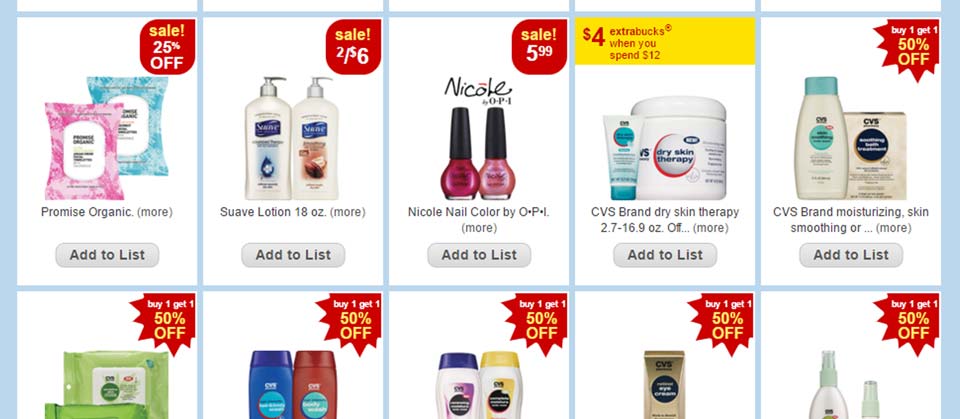 Different stores offer varying deals from week to week. The deals of the week all depend on the store's location. Luckily, every in-store ad for CVS stores are available on the store's website by ZIP code, city, state, street address or even as specific as store number. A shopper can vary their bargain-hunting by viewing multiple in-store ads within their city.
11. Take advantage of the store's final frontier offer for rainchecks.
CVS is one of the final chain stores offering rainchecks. Rainchecks allow shoppers a guaranteed price on an item when it's sold out in the store. A CVS employee writes the price of the item on the raincheck along with the additional applied rewards. Rainchecks are especially advantageous for items on special for additional ExtraBucks upon purchase. Also, rainchecks never expire, giving couponers time to accumulate more coupons before purchase. It's wise to take advantage of CVS Pharmacy's offer for rainchecks as soon as possible since fewer and fewer grocery and drug stores across the globe are offering the luxury of rainchecks to bargain shoppers.