How To Get Paid As A Mock Juror
Important Note: When you buy through our links, we may earn a commission. As an Amazon Associate we earn from qualifying purchases. Content, pricing, offers and availability are subject to change at any time - more info.
A mock juror is an individual who assists lawyers make decisions on cases. The job can either be done online or in person. The mock jury goes through the same court proceedings as an actual trial; this includes opening arguments, evidence, rebuttal, and closing statements.
---
Advertisement
---
Being a mock juror is a way to earn extra income from home. It can pay from $5 to $60 per hour. It is a way of supplementing an income rather than a full-time job. If you enjoy taking surveys, this type of work will suit you.
Historically, mock juries were always conducted in person; this was forbidden because of COVID-19. Therefore, zoom and other virtual platforms became popular for conducting mock juries. Mock jurors are usually paid by check or PayPal.
Key Takeaways
Mock Jury is a way of supplementing your income.
Mock Jury can be online or in person.
Make sure you sign up on a legitimate site to work as a mock juror; some are scams.
You must be a US citizen, over 18 years of age and without a criminal record.
Table of Contents
What Are The Types Of Mock Juries?
There are two types of mock juries that pay:
Live mock jury: With this type of jury duty, the mock jurors meet in person, and lawyers present their case. Recorded discussions are held so that attorneys can review them again later. You will get paid after you have finished.
Online mock jury: The online mock jury is done in the comfort of your own home. You may be asked to watch videos, look at photographs, or read transcripts. Afterward, you will be asked to answer questions and give your verdict. The online version pays less than the in-person, live version but can be more convenient for students or homemakers.
How Do You Qualify To Be A Mock Juror?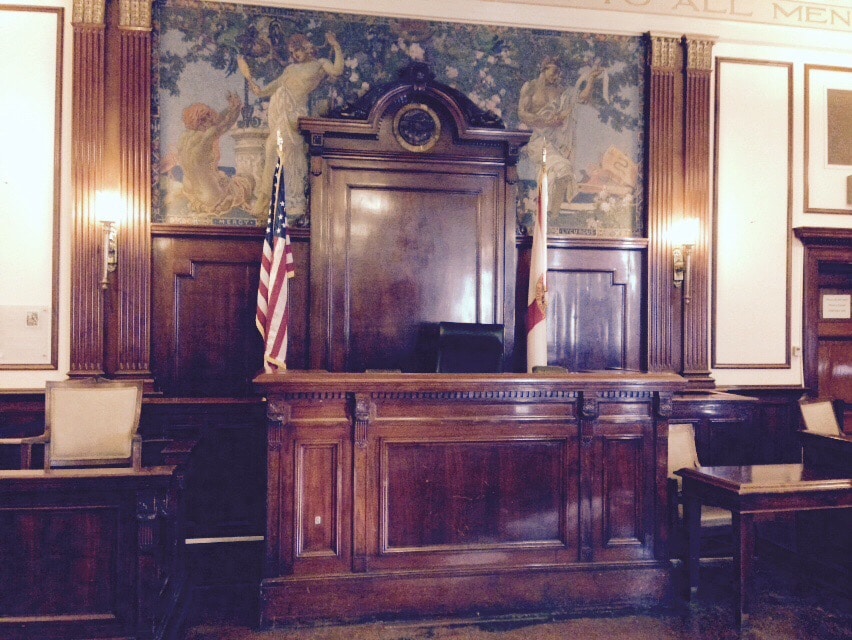 To be selected, potential mock jurors need to have the following requirements:
Must be proficient in reading and writing.
Must not have a criminal record of any sort.
Need to be 18 years or older.
Must be citizens of the United States.
Must also be of sound mind and character.
Must not be married or directly related to someone who practices law.
Must not work as a lawyer, paralegal, or legal assistant
Which Mock Jury Websites Pay?
Many websites offer mock jury duty. Each company has its own rules; to qualify as a mock juror, you need to also be from the same city, zip code, or federal judicial district as the court handling the real case. There will be more work the closer you live to a major city.
Here's a list of some of the legitimate sites offering mock juror jobs:
E-Jury
In a standard case, E-Jury will select a minimum of 50 people to give feedback to an attorney. Each case involves a three-step process. Jurors get paid between $5 – $10, depending on the length of the case. Payments are made via PayPal. It will take around 35 minutes to answer all the questions.
The procedure at e-Jury is as follows:
The attorney prepares the case submission with the facts from each party, jury questions, and personal questions.
eJury converts the case submission into HTML posting to the website where selected jurors are notified by email.
The eJurors login, review the facts, answer the questions, and submit the verdict. The case automatically concludes when a minimum number of verdicts have been received. The summary is posted.
Christopher L. Bagby, a trial attorney, created the e-Jury concept; it is credible and authentic. Potential jurors can sign up here: signup.
Online Verdict
With Online Verdict, it takes about 20 to 60 minutes to complete a case review. Juror payments range from $20 to $60, depending on the size of the case and how long it takes to complete the review. With Online Verdict, a check is sent once a month; PayPal isn't used here.
The Online Verdict website was founded by two women entrepreneurs in 2004. This site has live focus groups and mock trials that provide feedback to attorneys. Online Verdict can give case results within 24-48 hours after posting a case summary.
At Online Verdict, there is a panel of between 25 and 50 jurors; this varies from case to case. Attorneys are matched with mock jurors from their area. Online Verdict is legitimate; the Clark Howard Show endorses it.
Jury Test
Jury Net is another website that provides feedback on legal cases. Cases here take less than an hour and pay ranges from $20 to $50. Feedback on this site could be a voice recording, a live video chat, or an online survey.
With this site, JuryTest.net will send a summons by email, and then you, as the juror, will log in and be directed to the case selected for you. You will be given both sides of the case, and you can choose the length of the case ahead of time. The longer the case, the more compensation you will receive.
Adam Rosen developed Jury Test. Attorneys record their cases using a toll-free number or live on RealPlayer. After this occurs, jurors will listen to the case and leave feedback on the website. Each case takes around 5-30 minutes.
Sign Up Direct
On the SignUp Direct site, you can serve as a surrogate juror. You could earn at least $100 for a day's work or around $12 per hour; face-to-face groups or online methods are used with SignUp.
A random selection takes place to qualify. You can also be paid as a referee by doing dispute resolution in more complex criminal or civil cases. During the mock trial, the mock juror will listen to a case, after which they will answer questions.
Resolutions Research
Resolutions Research is a platform that does market research. It has a mock jury recruitment research program, and it also does research on healthcare, education, and retail, amongst other things.
To become a mock juror, you sign up on their website; you could be paid anything from $5 up to $300, depending on the complexity of the research. This site pays using checks or Visa cash cards.
Jury Sign Up
You sign up as a juror at Jury Sign Up and earn extra money by listening to real legal cases. You will listen to both sides of the case; skilled attorneys will present this. The sessions a usually about 6 – 8 hours in length and are normally held on a weeknight or the weekend.
You are not guaranteed to be given a spot on the mock jury, but if you are chosen, you will typically earn at least $100; you will be paid immediately upon completing the case. Confidentiality with your details is also important at Jury Sign up. Mock jury jobs can either be in focus group format or a summary trial.
Verdict Services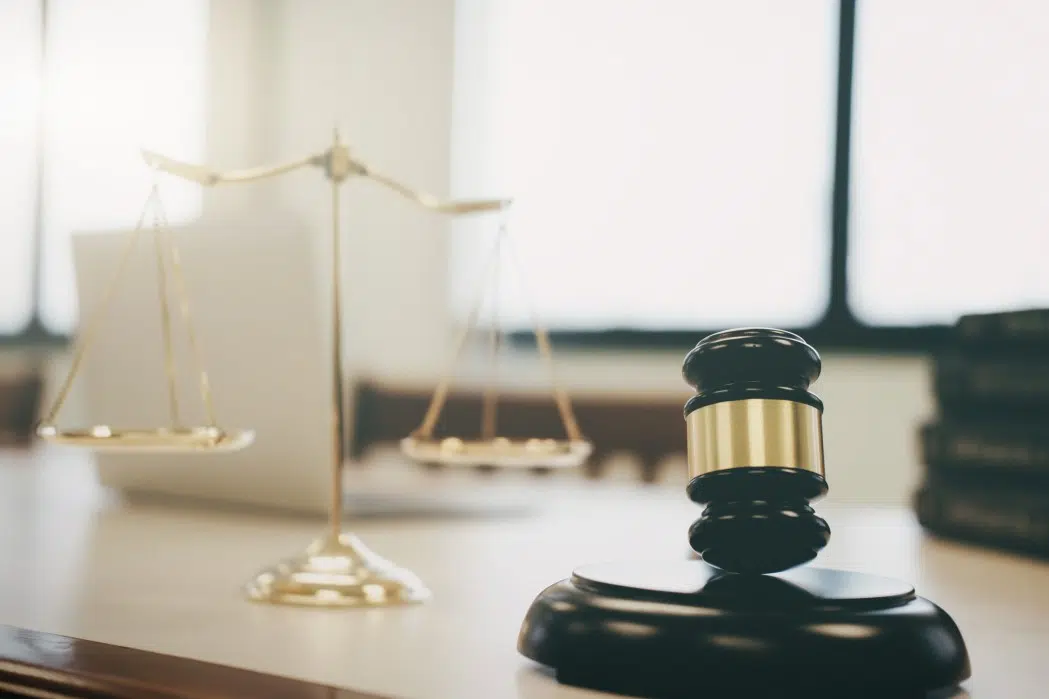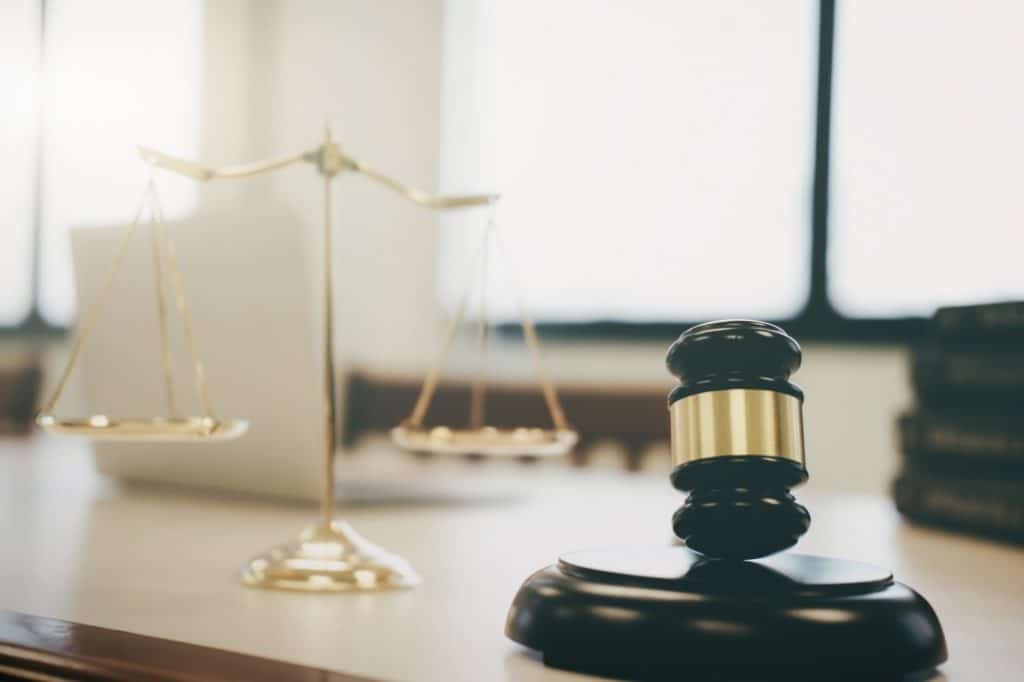 Verdict Services offer trial simulations for attorneys all over the country. Mock trials, focus groups, or online surveys are employed at Verdict Services. These surveys and trials are a very effective and affordable means of garnering opinions.
At Verdict Services, you can earn as a juror on a jury focus group or by doing an online survey. This site was set up in 2006 by Linton Johnson; it's been serving clients nationwide, and the testimonials show that it has a good reputation. They select jurors with similar demographic, socioeconomic, and geographic characteristics as those chosen for the actual trial.
Jury Solutions
The Jury Solutions site is an online focus group; it offers online and in-person mock trial jobs. Jurors can spend up to 8 hours on each case, and this site pays $20 per hour. Online focus groups allow counsel to present their cases online for a fraction of the cost of traditional mock trials and focus groups.
With this online system, lawyers test the basic case stories and evidence and their presentation style. They can find out what jurors think at any time with the basics of opening and closing statements.
All work at Jury Solutions is jurisdictional like all the other sites; you must therefore live in the jurisdiction where the case is. The work could be rather sporadic. Jurors are chosen to represent those in an actual courtroom; they are all screened for disqualifying biases or experiences.
Mock Jury Trials Online
At MockJuryTrialsOnline, you can also signup to be a mock juror from their contact us section. The site is like many others and offers online mock trials and recruitment for mock jurors. They use CiviCom, a marketing research services company, in the recruitment process; CiviCom has partnered with Schlesinger Group, a leading data collection, and research services company.
First Court
Sign up here for First Court; they will contact you for a brief interview. First Court will notify you by phone or email if your application has been successful or not. First Court has investigated and resolved lawsuits for 32 years and has worked with many of the country's best lawyers.
At First Court, around 18 – 30 jurors are selected per case. Cases are either half-day or full-day countrywide and are both online and in-person. Zoom is the platform that is used for online cases. First Court prides itself on using real lawyers, witnesses, and jurors.
Related Questions
What Are Mock Trials?
One of the responsibilities of every US citizen is to do jury duty at some point. Mock jury duty is a way of participating in mock trials with real lawyers and getting paid for it. These trials are usually made-up cases to mock juries.
The trials are either prepared by lawyers who are dealing with actual cases. Trials are hosted by companies that give feedback obtained by the jurors to the lawyers. The trials give the lawyers a feel for how a real jury would respond.
What Does An Online Mock Juror Do?
Participation in online mock juries is a fantastic way to earn passive income. The COVID-19 pandemic has made online work much more popular now. A lot more companies are now hiring online jurors these days. This sort of income pays more than other survey-based application platforms.
If one is picked as an online juror, the company will send various case documents; the juror can then listen to or read arguments from both sides, answer the questionnaire, and get paid. Mock jurors cannot be actively practicing law or employed in a legal firm or be related or married to an attorney.
Are There Mock Jury Scam Sites?
Not all sites are legit, so ensuring you find a legitimate one is essential. The legitimate sites never ask for payment to signup; mock jury sites should not disclose bank accounts and credit card numbers. Legitimate sites use either checks or offer payment through PayPal. When in doubt, skip it. Search for reviews on line or search the company name + "fake" "scam" "reviews" in a search engine to research more.
What Are The Pros And Cons Of Being A Mock Juror?
The two major benefits of working as a mock juror are that you can do the job from your home. It can also pay relatively well for your time; mock jurors can even make more money than real jurors.

However, a major drawback is that being a mock juror is quite occasional and can never be a replacement for your main job. Being selected for a case is also dependent on where you reside; to be offered a seat on a mock juror, you must live in the local area.