Free Chocolate Samples: How To Guide
Important Note: When you buy through our links, we may earn a commission. As an Amazon Associate we earn from qualifying purchases. Content, pricing, offers and availability are subject to change at any time - more info.
Chocolate is one of the most popular sweet treats in the world. Although too much chocolate can be harmful to your health, chocolate surprisingly contains a lot of antioxidants. If you're a chocolate lover and would like to try a few new chocolate flavors, you may be able to find chocolate samples from brands like Hershey's and Lindt.
---
Advertisement
---
Our list of the top 10 ways to get free chocolate samples is below, read on to see the list!
Key Takeaways
Chocolate stores like Lindt often hand out free samples or tasters when you visit their store.
Sample sites allow you to sign up to receive samples of various household and beauty items, including chocolate.
Coupons are a great way to save on chocolate, and when you use coupons, you could even get a chocolate bar for free.
Most chocolate companies are overwhelmed by customers requesting chocolate samples, so this method may not be the best way to get free samples.
Product testing is one of the most legitimate ways to test and get samples of new products, including chocolate.
While most chocolate samples can be found with an internet search, there are many expired offers for chocolate hampers or samples, so make sure you check the terms and conditions.
Table of Contents
How To Get Free Chocolate Samples
Everyone loves chocolate, and the only thing better than chocolate is free chocolate. There are a few methods of getting free chocolate samples, including sample sites, rewards programs, coupons, and becoming a product tester.
Chocolate rewards programs are among the best ways to earn rewards and get exclusive offers and a free gift on your birthday. While not all rewards programs are worth investing in, some offer valuable savings on their chocolate selection.
Social Nature
Social Nature offers free coupons and discounts on organic snacks and beverages, body and bath items, skincare products, and wine. Generally, these free product coupons are for places like Whole Foods, Sprouts and other grocery stores. Not all of their offerings include chocolate, but many in the past have and it's a great place to get free food samples in general.
Yo! Free Samples
There are always varying amounts of free chocolate in some form going around the internet. Many companies will launch new products for chocolate products as a sample to get feedback and hope that people buy the full-size by offering a coupon with the free chocolate.
Yo! Free Samples is a website that lists monthly free samples, sweepstakes, deals and more. Samples range from beauty products, dog treats, clothing, and food items. You can sign up for Yo! Free Samples newsletter and receive updates on the newest samples available.
Once you find a sample, you'll usually be redirected to the site offering the promotion. You need to complete a form with your personal information before getting the sample. Still, other sites may ask you to complete a quiz or another activity to be eligible for the freebie. Yo! Free Samples always lays out the step by step instructions for each sample, they don't ship samples though, only show you how to get them on the internet.
See the latest free chocolate offerings on Yo! Free Samples below:
Lake Champlain
Lake Champlain creates an exquisite range of artisanal chocolates. They also offer seasonal chocolate creations and gifting options. In addition, Lake Champlain has a vegan range and, as a company, focuses on giving back to the community and sustainable farming practices. If you join the Lake Champlain mailing list, you can stand a chance to win a free box of chocolates.
Godiva Chocolate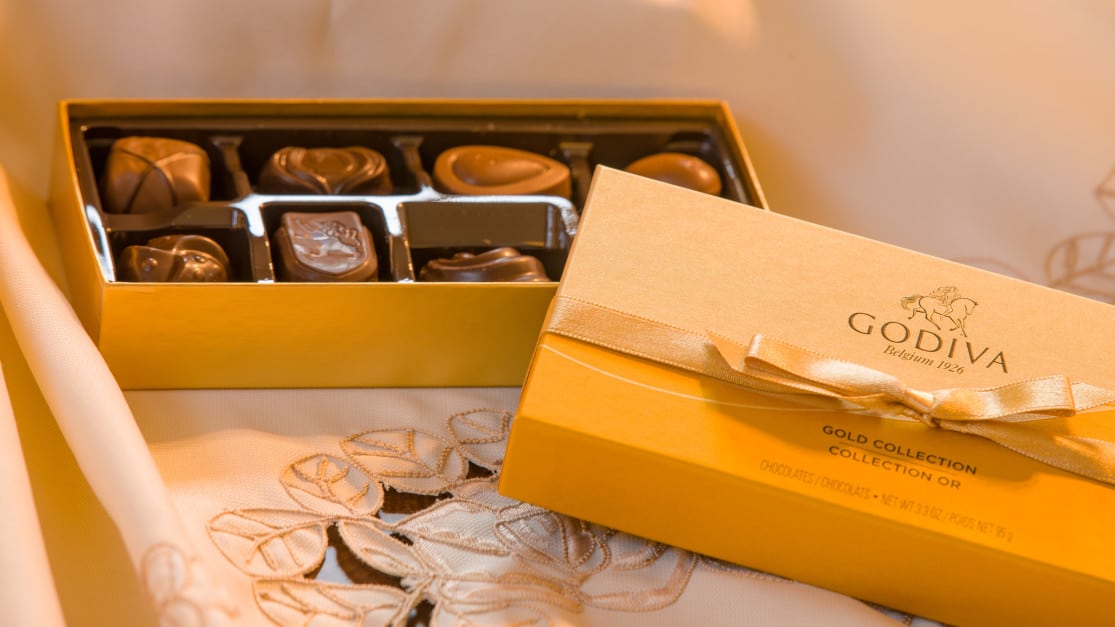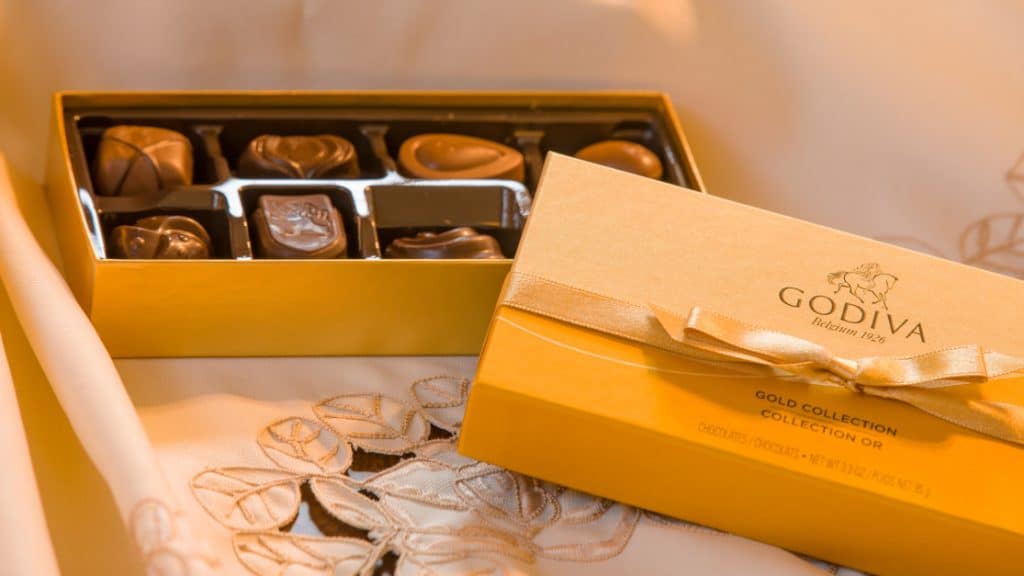 Godiva Chocolate is a specialty chocolate brand that produces chocolate variety boxes and chocolate-covered treats. When signing up to their mailing list and on your first order, you will receive a 15% discount. Godiva Chocolate also has a rewards program where loyalty members get exclusive offers, free shipping, and a special treat on their birthday. You can also get free samples in their store locations from time to time.
Contact Chocolate Brands
Chocolate brands like Cadbury, Lindt, and Hershey may be willing to give out samples if you contact them directly. Following chocolate brands on social media and by signing up to their subscriber list, you will be notified of upcoming promotions and get to interact with the brand. With a few mentions on social media, you may find that they will be open to sending you free chocolate samples.
Mr. Chocolate
Mr. Chocolate is a famous chocolate store owned by renowned chocolatier Jacques Torres. They have a wide variety of chocolate products, including bonbons and truffles, cookies, hot chocolate, and chocolate-covered products.
Mr. Chocolate has a great rewards program where you earn 1 point for every $1 spent on products. Each point milestone equals a different discount. Most discounts are a percentage discount off your next order or a few dollars off your order.
Become A Product Tester
Many chocolate companies look for product testers to taste new products. Becoming a product tester gives you access to free chocolate. You get to try new flavors of chocolate before they are released. Lindt is a great company to do product testing for by using their panel, most of the product tests are limited to specific locations.
To become a product tester for Lindt, they ask you to complete a short form online and await approval. If you are approved, you'll get to taste some of the best swiss chocolate Lindt has to offer.
Another option is a place like Social Nature or Home Tester Club which brands work with to test products with consumers willing to leave reviews in exchange for free product.
Lindt Free Samples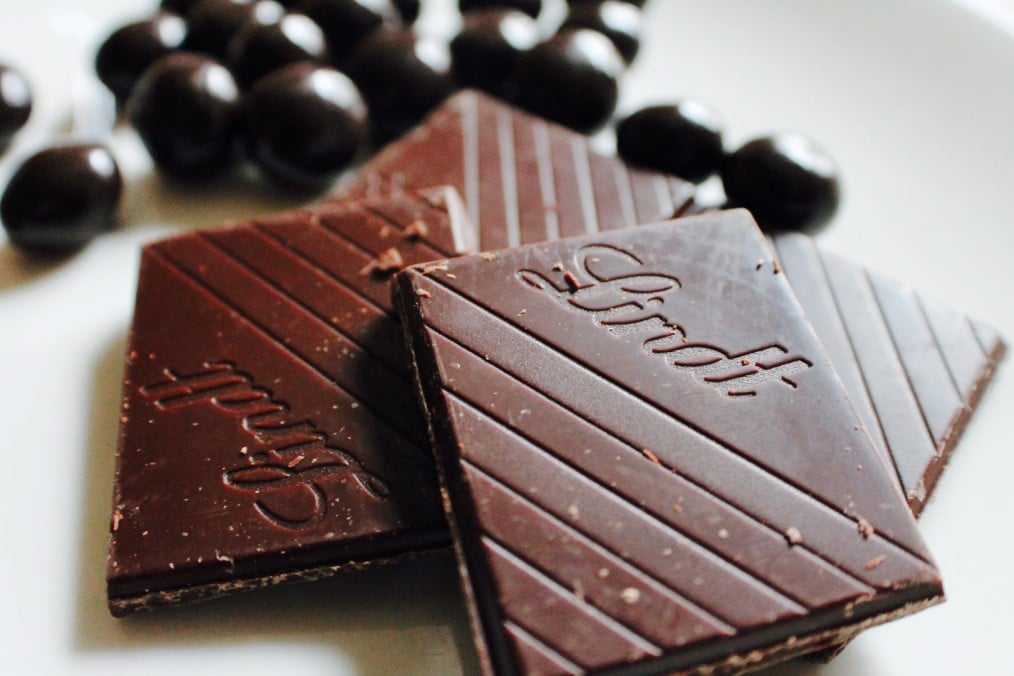 Most chocolatiers hand out a small free sample when you visit their store. However, there could also be great discounts and half-price deals in store. Lindt is well known for handing out samples when you visit their store. Lindt also has a rewards club where you can earn points and access exclusive promotions.
PINCHme
Sign up for an account with PINCHme and get access to a wide range of sample products. These samples include shampoo and beauty products, pet supplies, and grocery items. Once you've tested some samples, PINCHme sends you a short survey to complete about the samples received. Besides getting free chocolate samples, PINCHme is a decent site to join if you want to test sample products but Social Nature and Home Tester Club are better options long term.
Related Questions
While getting free chocolate can be a real treat, you may be considering joining a chocolate rewards program or becoming a product tester to get free chocolate. But do chocolate rewards programs offer free chocolate? And what other methods can be used to get free chocolate?
Can You Get Free Chocolate With Chocolate Rewards Programs?
You could get free chocolate with a chocolate rewards program. The best reward program is one that offers discounts in dollars. For example, a points system with 1500 points would equal $200 off your purchase. This rewards system allows you to earn free chocolate.

Other rewards systems may only offer a percentage off your total shopping cart or seasonal promotions. Therefore, it's best to consider all the different chocolate rewards programs before joining. This can help you decide which chocolate brand you like the most and if their rewards program is suitable for you.
What Is The Best Method Of Getting Free Chocolate?
The best way to get free chocolate is through a chocolate rewards program and samples of chocolate by contacting chocolate companies directly or getting free chocolate by visiting a chocolate store.

Becoming a product tester is another legitimate way of getting free samples of chocolate. Suppose you sign up to become a product tester. In that case, you will have the opportunity to taste a wide variety of different chocolates.
What Other Methods Can Be Used To Get Free Chocolate?
Earning sites like Swagbucks and InboxDollars are great ways to earn extra cash to get free chocolate. Although these may not be samples of chocolate, they could even help with your first purchase of chocolate and joining a rewards program.