The Free Food Samples Guide
Important Note: When you buy through our links, we may earn a commission. As an Amazon Associate we earn from qualifying purchases. Content, pricing, offers and availability are subject to change at any time - more info.
Do you like to get free snacks, candy, sauces, soups, tea, coffee, beverages, and other no-cost things to eat and drink? Who doesn't! The secret is this: Anybody can get consumable freebies delivered to their front doors or receive vouchers via email, but it takes some effort and know-how to get the good free food samples by mail or in-person.
---
Advertisement
---
However, once you master the techniques and know where to look, you can reduce the amount of time and effort it takes to snag excellent free food and drink samples. The following list includes the cream of the crop of online and physical places you can go to get tasty food freebies.
Try one, some, or all of the below resources for getting free food samples with no strings attached. Just remember that it takes persistence to get "something for nothing," so put some effort and thought into your personal freebie strategy:
Social Nature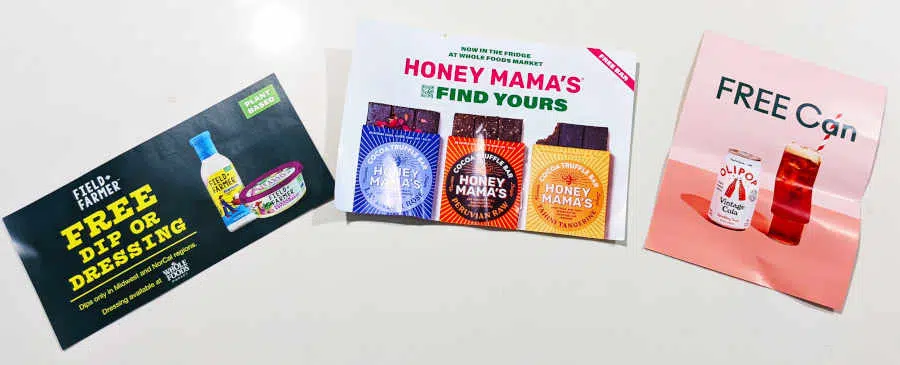 Social Nature is about organic, natural foods and beverages. You need to sign up to get on their list to receive products that are a good match for your profile. Spend some time on their website answering basic questions, and you're all set.
You might not qualify for every offer, but if you engage on social media and link to their site, you can get hundreds of freebies throughout the year. They don't send products directly to you very often. Instead, you normally get coupons or vouchers for free food. The coupon will typically get you the full size product in grocery stores. Even when you don't qualify for a free item, you usually get at least a discount coupon. After that you have to leave a review on the product to remain eligible for future free food.
This is by far one of the best sources for great and healthy food products. We've gotten over 100 free food products over the years from Social Nature. And the follow up reviews are easy to submit and don't ask a ton from you.
Home Tester Club

Home Tester Club is a little bit different than some of the other freebie sites. When you visit their site and sign up as a product tester, you take a short survey. After that, you can ask to test products on their list, after which they'll have you take another survey to see if you are a potential user of that item. If you are, they send you a full-sized product to test and review.
The more reviews you leave on their site, the more items you will be eligible to test. There are plenty of product categories, including beverages and snacks. When you get your free items in the mail, you need to post honest reviews of them on the Home Tester Club website. Sometimes you even get to do confidential food tests which is pretty fun as well.
Home Tester Club is also one of the best and most consistent sources for free food products.
Brand-Name Rewards Programs


Check out your favorite brands' websites and sign up for their rewards programs. Nearly every brand has a program, though they're not all called "rewards." Spend a few minutes on each website and see what you have to do to get free samples. Some make you jump through more hoops than others.
For example, McDonald's is still running their "Free Friday Fries" offer, but you must order through the company's app and make a $1 minimum purchase. So, it's not like you just walk into your local McDonald's and ask for free fries. Krispy Kreme gives you a free donut for downloading their app or signing up for their rewards program online. Taco Bell usually gives something to new members joining their rewards program as well.
If you've heard of a brand-name store, fast-food place, or food merchant, they most likely have a rewards program. The common point for most is that you must sign up and/or download their app and use it when ordering. Wendy's and Taco Bell, for example, offer "points" systems in which you get 10 points for every dollar spent and can redeem the points on food and gifts later on.
Yo! Free Samples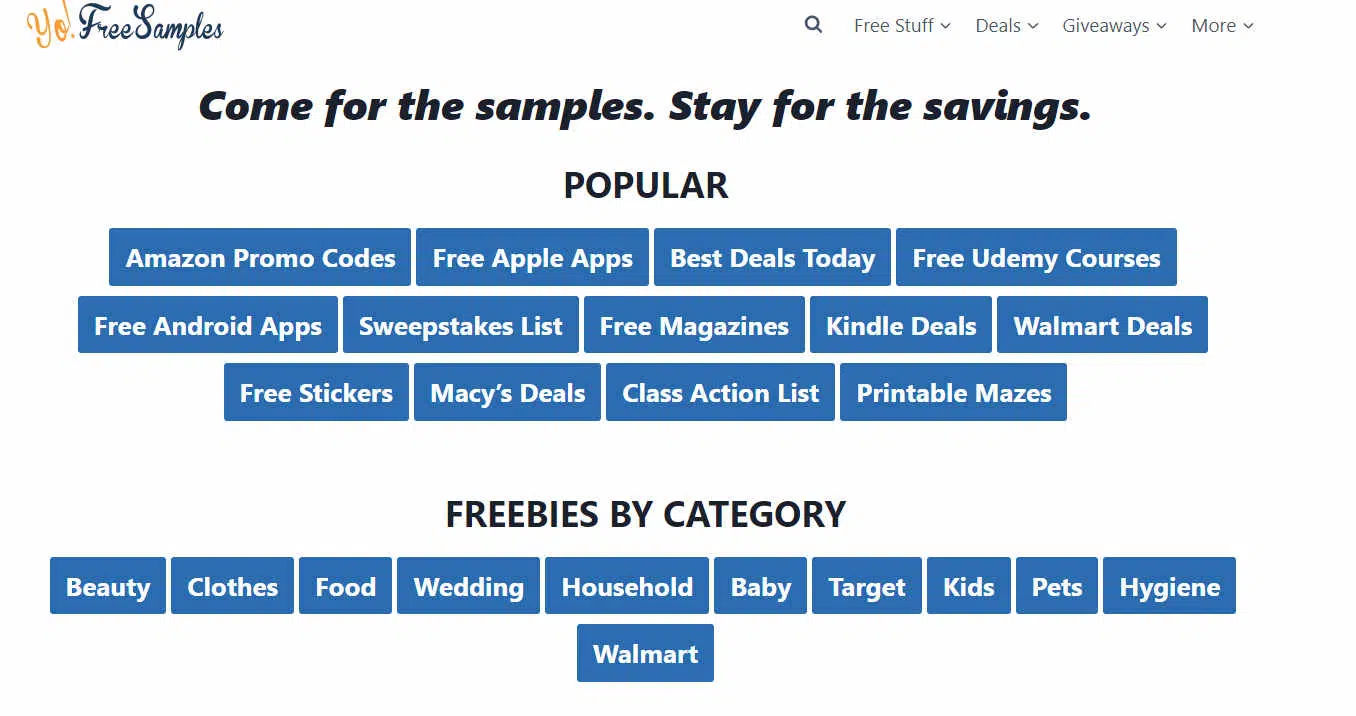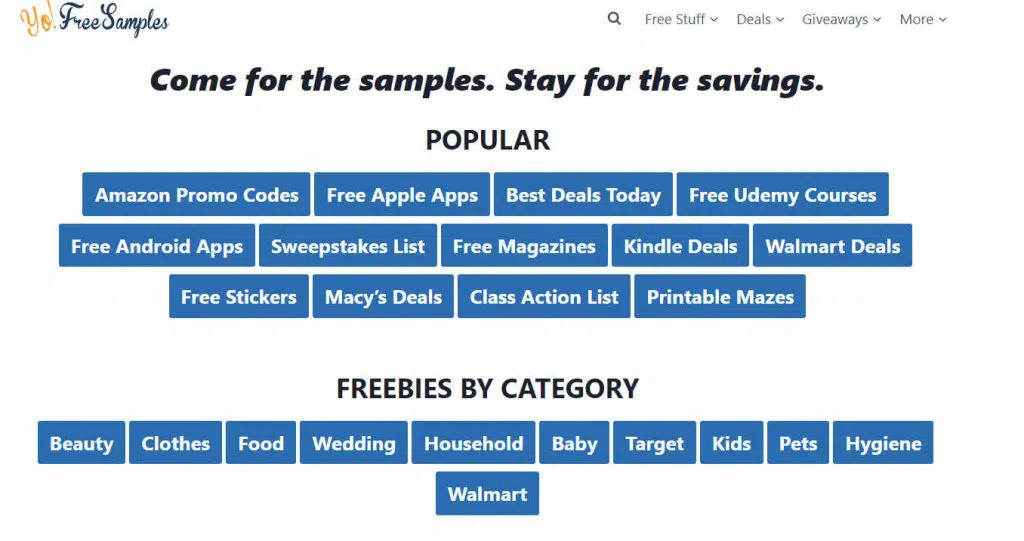 We cover all free food, kitchen and yummy freebies all across the web to save you time right here at Yo! Free Samples. Want a fast list of the most recent freebies, offers, deals, and food/drink samples? Don't miss the food section where you can cut right to the chase and find tasty samples for snacks, drinks and more. Here are some of the most recent free food samples and food-related freebies to consider:
Check out our main page to see the latest offers for all free samples food and beyond. You can search for freebies of all types, deals by store, deals by category like kitchen deals or cookware deals, or scan through the recent section that reads like a news feed of freebies.
Sampler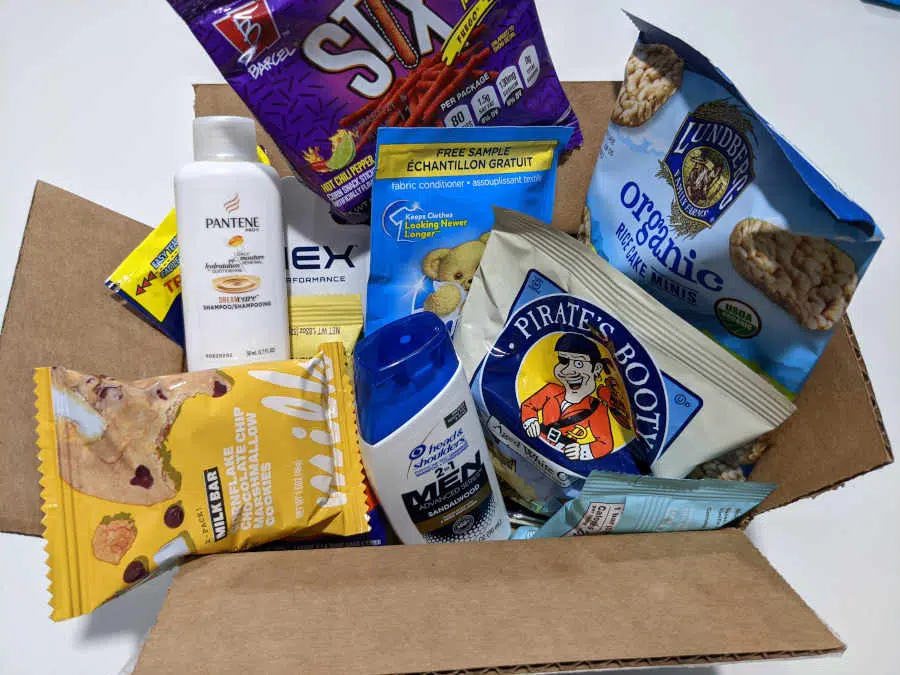 Sampler is not a free-food giveaway site. Instead, it's a company that matches merchants with potential customers via surveys and demographic information so they can send free samples to them to try before they buy. Signing up is easy but be ready to answer about 10 minutes of questions. After that, you can opt to get monthly samples of listed items, many of which are foods and snacks. Don't expect to be inundated with offers. But, once you start using the site frequently, follow them on your socials, and tag photos of stuff you get in the mail, you will gain access to more sampling opportunities. Check out some of the latest offerings on the Sampler site.
Moms Meet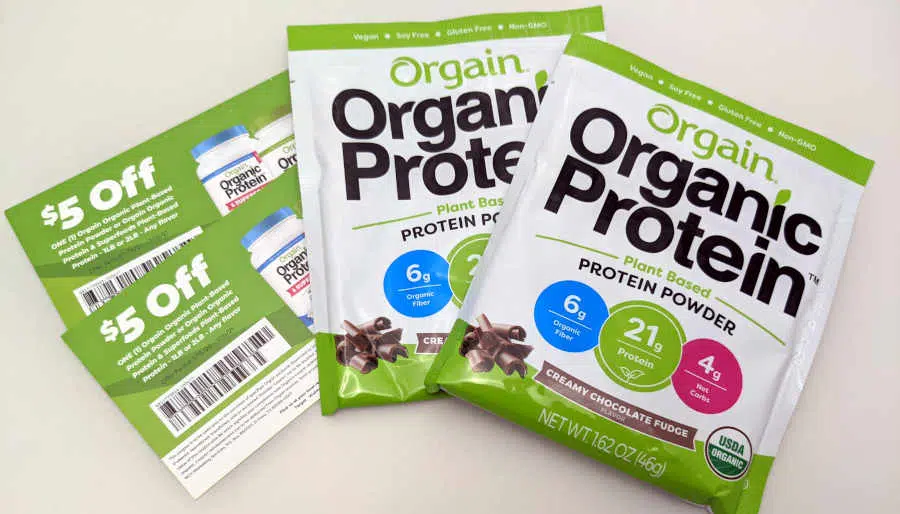 As the name implies, Moms Meet is focused on women and their children. And while they offer a wide variety of products for their testers, many are healthy snacks and drinks like barley milk, organic milk, plant-based snack bars, sunflower cheese, butter, that sort of thing. You won't find any calorie-laden junk food on the site.
Joining is relatively simple, but you must write reviews of and qualify for any of the products they send to you. Moms Meet is designed to be highly interactive, so if you're just looking for a few freebies, it might seem a bit demanding.
Sign up as a "community member" to receive products for testing and review. There are other membership levels, but they require you to fill out an application and participate in on-site activities.
National Food & Snack Holidays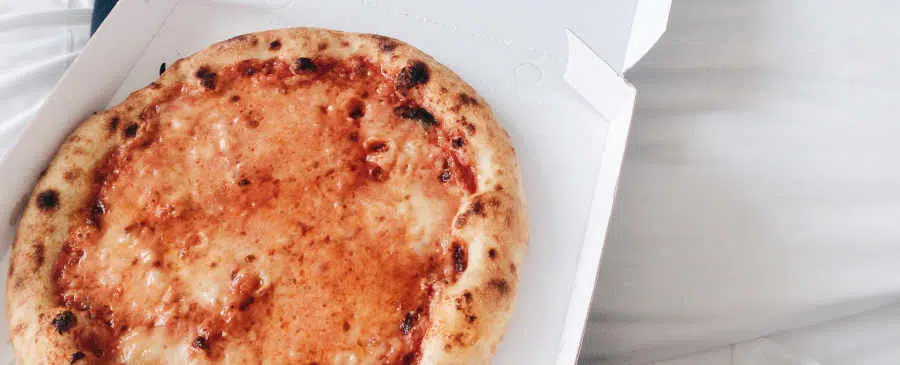 Food and beverage makers are pushing the "national holiday" concept to tout their products in many different ways. Currently, there are at least 14 official or semi-official national food days, including ones for pizza, hamburgers, pretzels, coffee, tacos, pie, margarita, cookie, and ice cream.
You can find master lists by searching for "national food and beverage holidays." Then, pick your local stores and restaurants to see if they're participating.
Many wine sellers give out samples on May 25, which is national wine day. Ice cream merchants typically offer lots of free samples on their big day, which is July 17. The same goes for bakeries on national donut day, which is June 3. Find an online calendar and note the days you want to target for free drinks and food.
Freeosk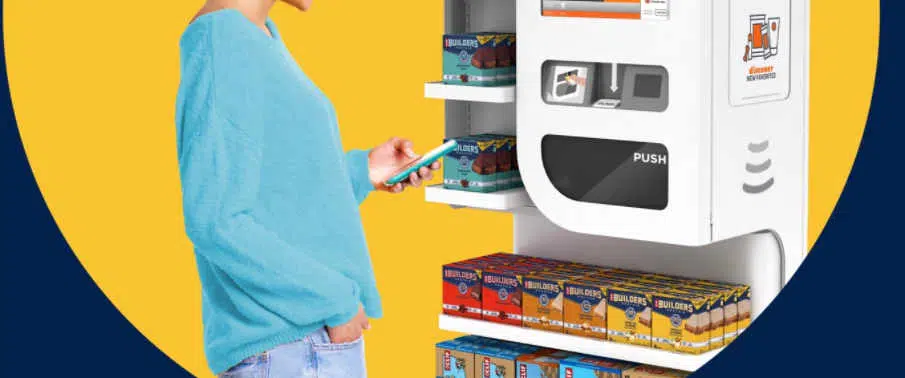 Freeosk is a clever, innovative way for merchants to dole out free items. Not all are foods or drinks, but you can download the Freeosk app to your phone and scan it at any in-store machine to receive your item right there. There are more than 1,400 Freeosk machines in stores around the U.S.
Note that you can only get one sample per machine per week. If you live in a large urban area with several Freeosk machines, visit each one weekly to get more stuff. The company recently added Walmart and Sam's Club to their network, so you'll find Freeosks in most of those big box stores as well as in many other places.
Grocery Stores Big & Small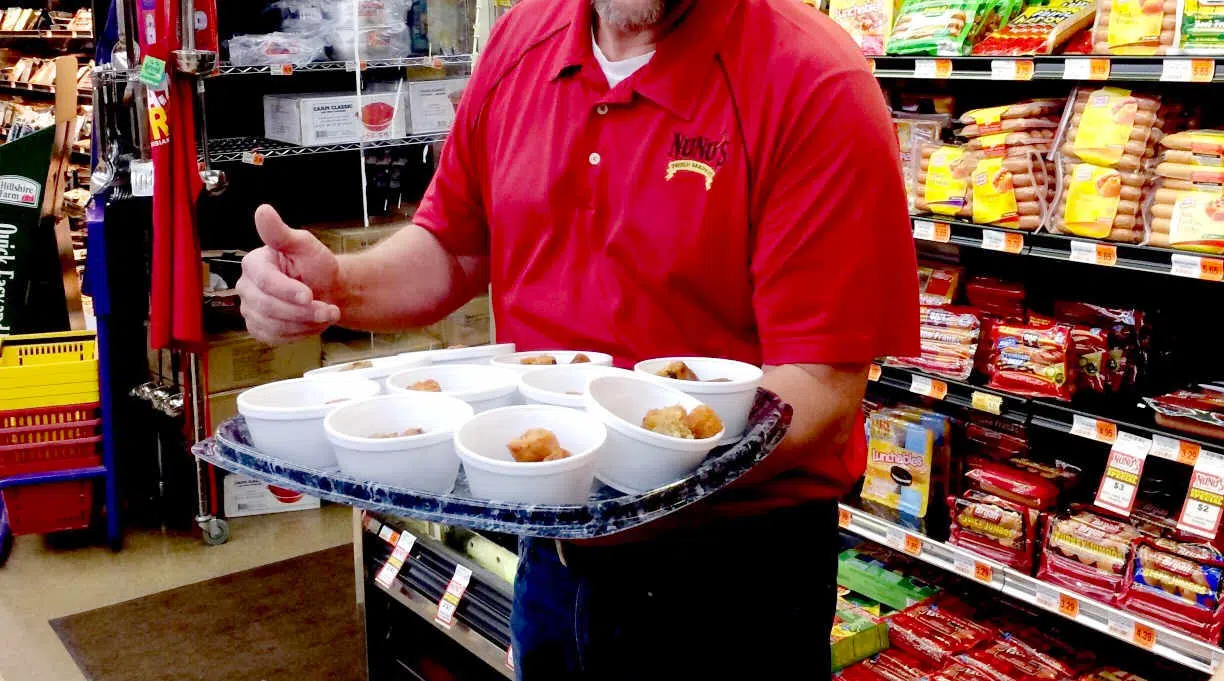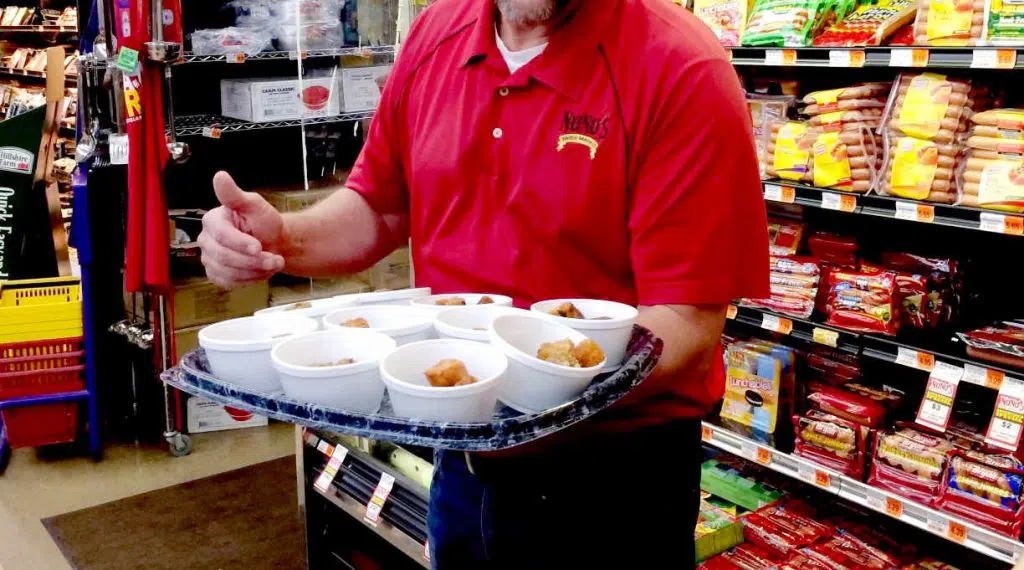 The so-called "big box" outlets and regional and local chain grocery chains do a lot of in-store free food distribution. Places like Costco, Whole Foods, Target, Walmart, and dozens of others like to keep shoppers happy by putting out free food trays that include things like pastries, dips, sauces, candy, mini-sandwiches, fruit cups, and hundreds of other products they want you to try and buy.
Check your favorite merchants' newsletter or main website to find out in advance what kinds of free food items will be available. There's no universal rule for the best days, but Sunday seems to be best for Costco and Walmart due to the high traffic levels. Merchants want to get their products into as many hands and mouths as possible.
Ibotta and Similar Rebate Apps

Ibotta and many of its similar competitors operate on a basic cash-back model that pays you to shop for approved offers. Some offers are 100 percent free food and drink items, but you need to submit your receipt to get the cash back. A few of the hundreds of products include pizza, candy bars, wine, beer, noodles, and soups.
How it works: Users download the Ibotta app and sign up for the service. On the main page, you'll see product rebate offers or can search for specific products to see if they are included in the cash-back opportunities. Add those products to your "to buy" list in the app.
After shopping, you upload a copy of your receipt and get credit for qualified purchases. In most cases, you'll get cash or gift cards as your reward. Ibotta, for example, gives you the choice of receiving cash via Venmo or PayPal or getting a gift card. They're all a bit different in how they reward you and how many offers they have at any given time. But, apps like Ibotta include SavingStar, Fetch Rewards, ShopKick, Receipt Hog, and Dosh.
CVS/Walgreens & Similar "Stacking" Opportunities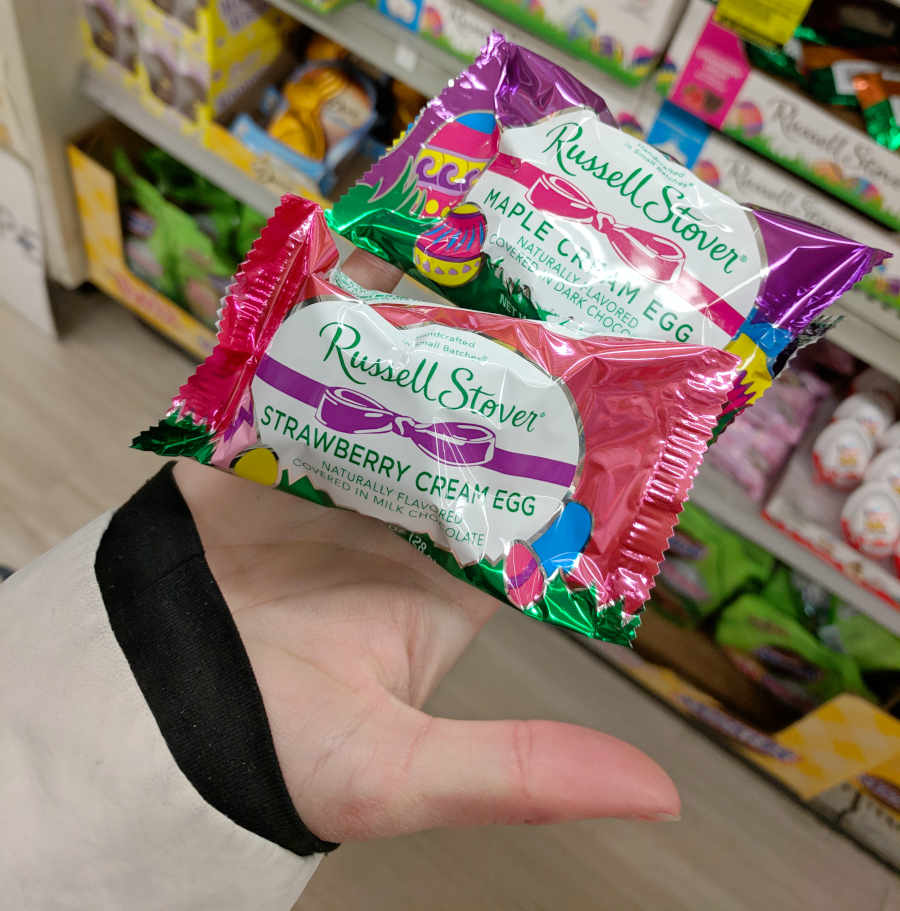 Check the Yo! Free Samples site at least once per week to discover free food and beverage offers via coupons and various other promotions. Not only can you get excellent deals on foods and drinks, but you can frequently stack coupons to get 100 percent off on many items. We have plenty of offers through CVS/Walgreens and other merchants, so don't miss the chance to stack your way to 100 percent savings. The in-store deals reset every Sunday for the most part, so expect to see new in-store freebies on Sunday through Tuesday.
Mall-Based Food Courts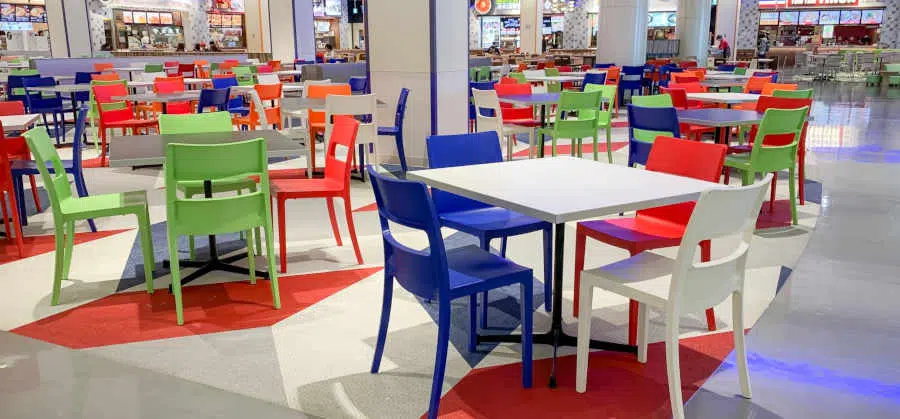 The food court market is highly competitive, and sellers are eager to get new, loyal customers. Visit your local malls and simply walk from one merchant's window to another and ask for a free sample. The majority will be happy to do so. It depends on the chain, the time of day (ask during non-busy periods), and the person behind the counter.
To seal the deal and up your chances of receiving a decent freebie, say, "I've always wanted to try your food but wasn't sure what it tastes like. Do you ever give out samples?" Rotate malls and times of day you employ this technique, so you don't run into the same sales clerks each time. If you ever want a free lunch in a large mall, you can use this strategy to save a few dollars.
Sign Up for Newsletters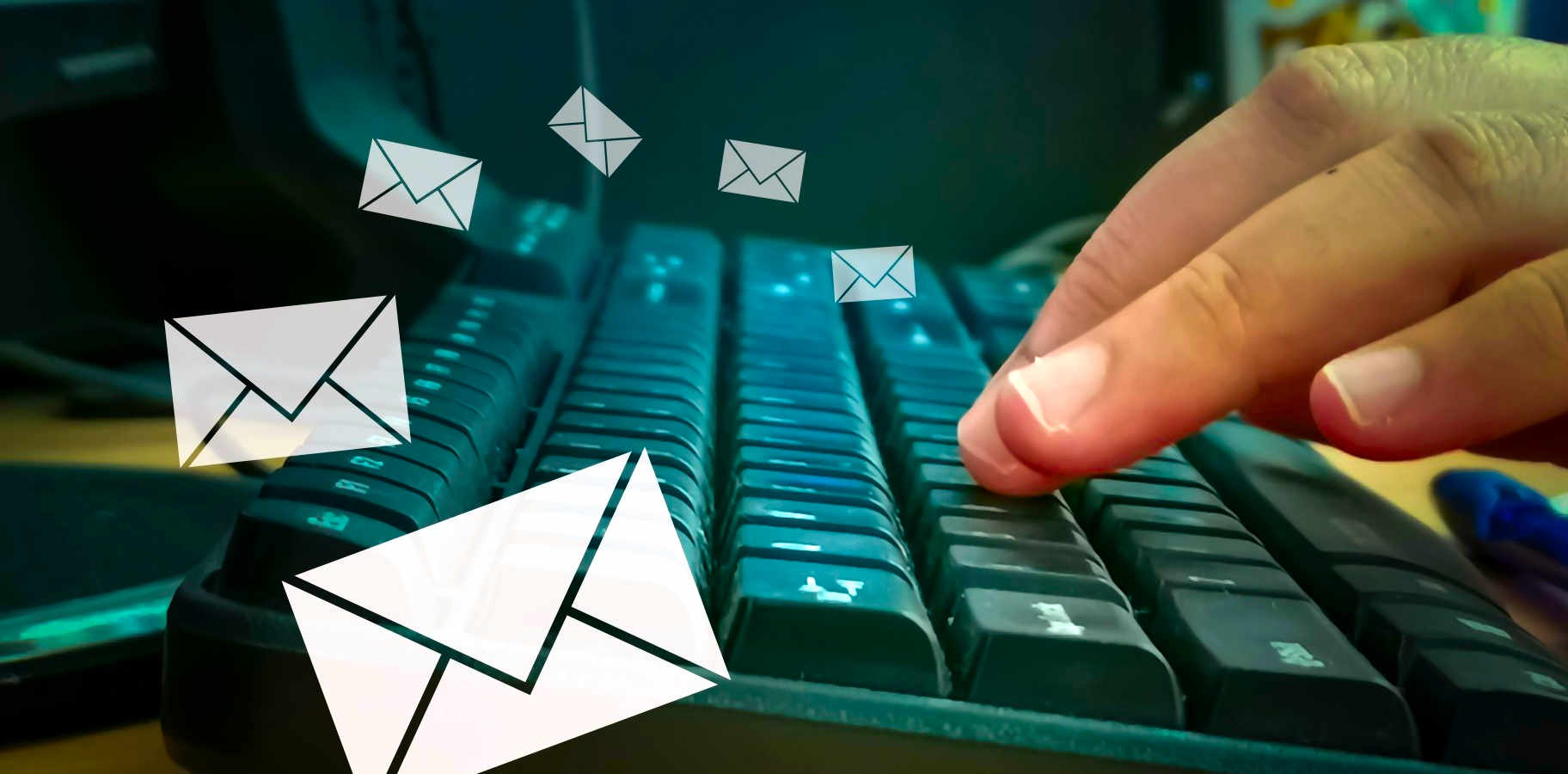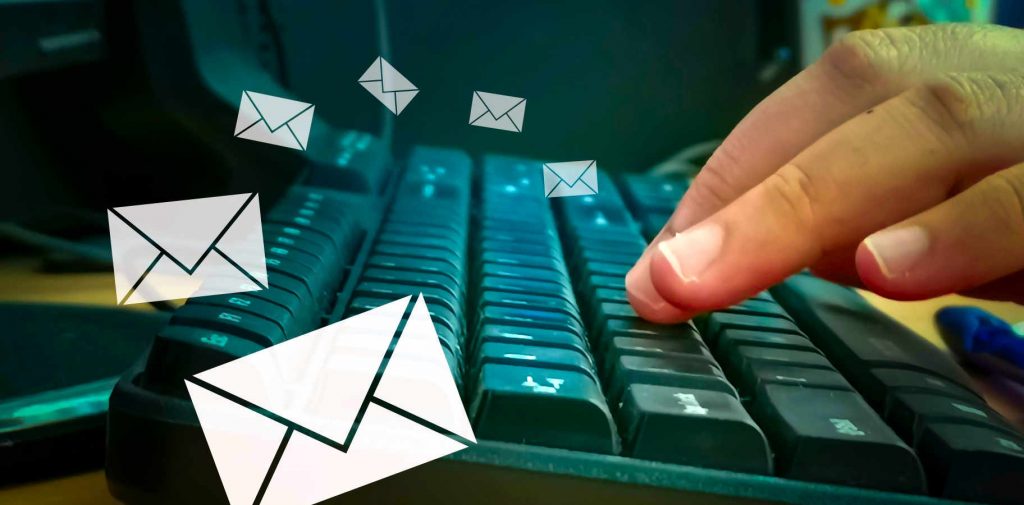 Visit the websites of large snack and beverage producers and sign up for their newsletters. Hundreds of companies use newsletter subscriber lists to dole out free stuff. Include email and physical addresses. That way, you'll get stuff sent to you directly and also receive email coupons and vouchers. And if they offer free samples at any point, you'll know first being on the newsletter.
Email Merchants and Ask for Samples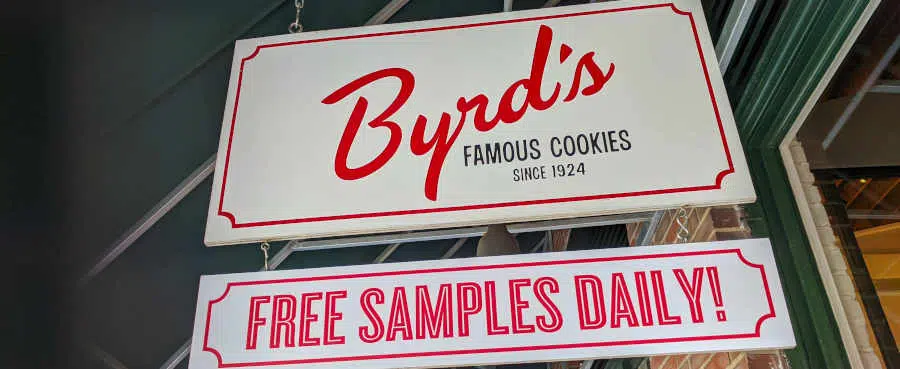 Make a list of your favorite 10 or 15 snack, food, and beverage producers or stores you love near where you live. Visit their official websites and find the contact forms. Use the forms to ask whether they offer free samples to consumers. Don't forget to mention that you are familiar with some of their products and would like to try out others.
Be polite and inquisitive. Consider including an amusing anecdote about your experience with one of their products. Then, don't be surprised if you receive offers for free stuff, vouchers, samples mailed to your door, and coupons. Don't use a form-letter type of message. Instead, make each one unique, and you'll get better results.
Questions About Free Food Samples
Are free samples fresh?
In most cases, free food and drink items you receive in the mail are fresher than the same items on grocery store shelves. That's because manufacturers assume that samples are going to future customers, so they want to make a good impression. Of course, if you get an email voucher or mailer for a free item, freshness is not an issue because you get the samples directly from a regular store.
Do merchants send full-size goods or tiny portions?
If you receive mailed samples, the size varies. Products like breakfast cereal and detergent tend to be so-called "sample size" versions. Other goods, like candy bars and sports drinks, are usually regular size items.
Do companies lose money on free samples?
On the contrary, free-sample promotional techniques, when properly implemented, are among the most effective strategies for bringing new customers into the fold. From a management point of view, funds spent to administer free sample programs are money well spent.
Can I expect all free food samples I sign up for to be shipped by mail to my home?
Not all food samples will be shipped when signing up online. This is because manufacturers or stores simply run out of samples or were not prepared for the interest that offering a free sample online can bring to their business.

In the rare case, there are also free sample scams that are simply trying to get your personal information to send you more scam offers or part you with your hard earned money.
Getting free food samples takes a bit of work, but the payoff frequently makes up for the time and trouble you put into the effort. The trick is to have a structured approach. Focus on manufacturers and retailers that you already prefer and the more you sign up for, the more you will get.
Use the techniques listed above to get as many free samples as possible. Remember that there's an infinite amount of free stuff out there, but you have to know where to look and employ an effective tactic for getting items into your hands.