How To Get Free Baby Stuff For New Moms
Important Note: When you buy through our links, we may earn a commission. As an Amazon Associate we earn from qualifying purchases. Content, pricing, offers and availability are subject to change at any time - more info.
Key Takeaways
Many baby products and offers are available when you sign up for a baby registry.
Diaper rewards programs offer promotions and allow you to earn discounts and gift cards.
Reading programs get you free books, including digital books.
Coupon sites help provide discounts for baby items where you can save on popular items like diapers and wipes.
There are lots of free samples and free products for moms and babies.
Low-income families have access to many programs that offer diapers, food, and other assistance.
Like most mothers, you're probably searching the internet to find the best offers for new moms. With so many baby-related brands on the market, there is an abundance of freebies for moms and babies. If you're looking to try out a few baby products before purchasing them, there are loads of companies offering free samples and welcome boxes for expectant mothers.
---
Advertisement
---
Where To Find Free Baby Stuff For New Moms?
It can be challenging to find freebies without signing up for newsletters or paying for shipping, or purchasing a small item to receive a free gift. However, there are lots of baby brands that offer sample-sized baby products. Many of these are given to encourage new mothers to purchase baby products.
The cost of baby essentials can be challenging to manage for new mothers, and a few great deals to help alleviate these prices can go a long way. It may require effort to sign up or share your information, but it's worth it! Some baby brands are also looking for product ambassadors to help promote their products. These programs let you try new baby products for free, and you can get a few expensive products for free as well.
Baby Welcome And Sample Boxes
One of the advantages of expecting a baby is all the baby registries and welcome boxes you get to subscribe to. Many of these come with informational pamphlets, sample-sized accessories, and baby products.
The Amazon baby registry welcome box is limited to Amazon Prime members. To qualify, you will need to complete the sign-up form and purchase or have someone purchase at least $10 worth of products. The products in the box vary, and you could expect to find baby body products, breast pads, and even a baby blanket.
The Buy Buy Baby goodie bag is filled with sample-sized baby bath and body products, coupons, and other samples. This goodie bag is available when you sign up for their registry but can only be collected in-store.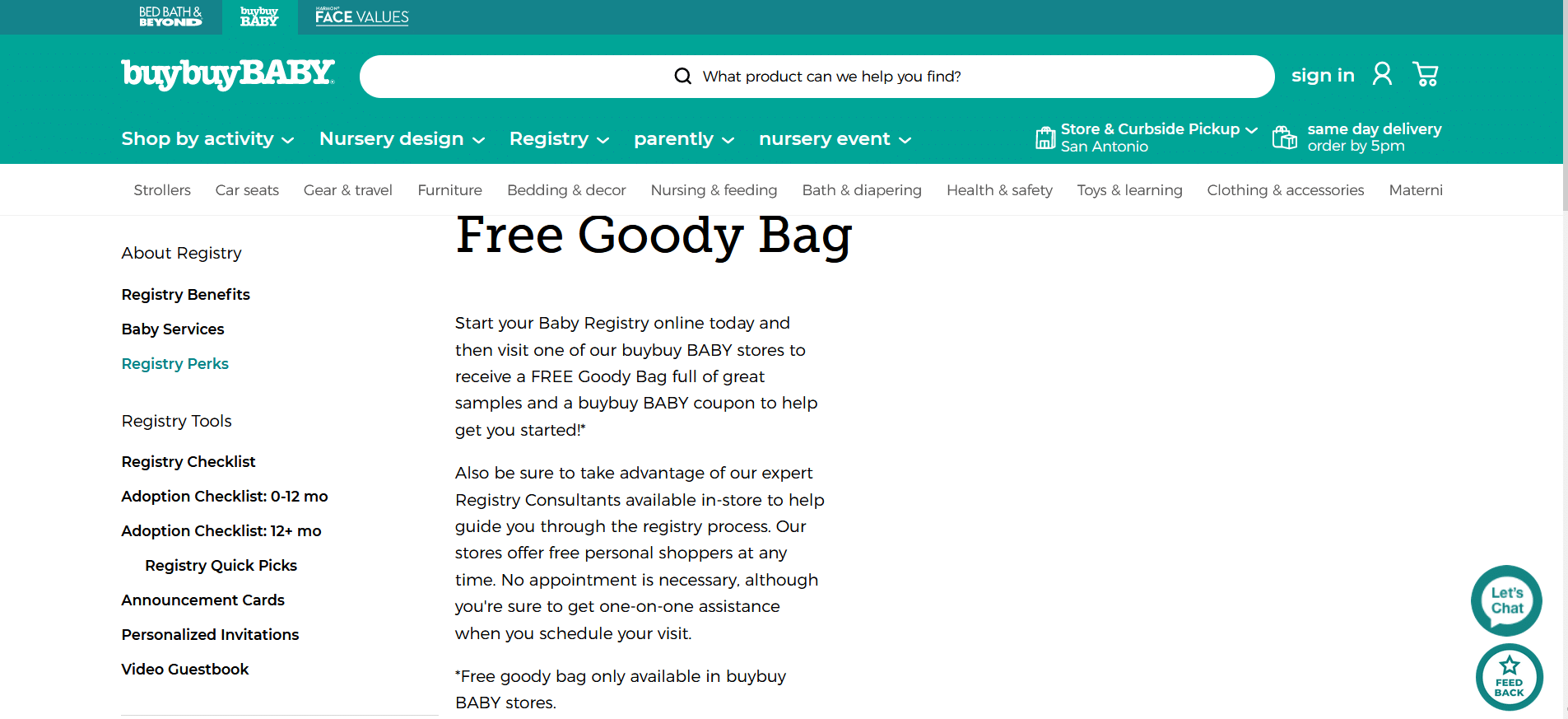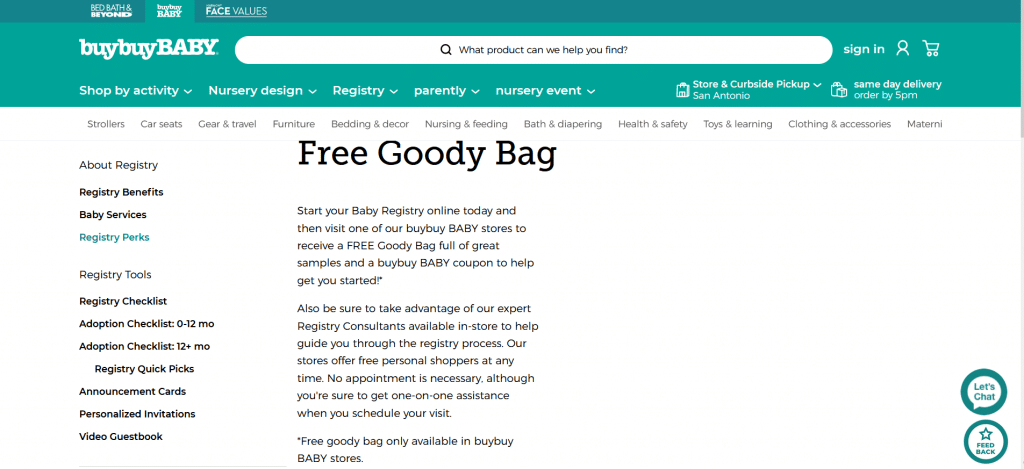 The Welcome Kit by Target is a baby bag containing an impressive amount of baby-related items worth over $150. The bag typically includes a baby bottle, pacifier, wet wipes, coupons, and other baby samples. Sign up for their registry and collect your welcome kit in-store.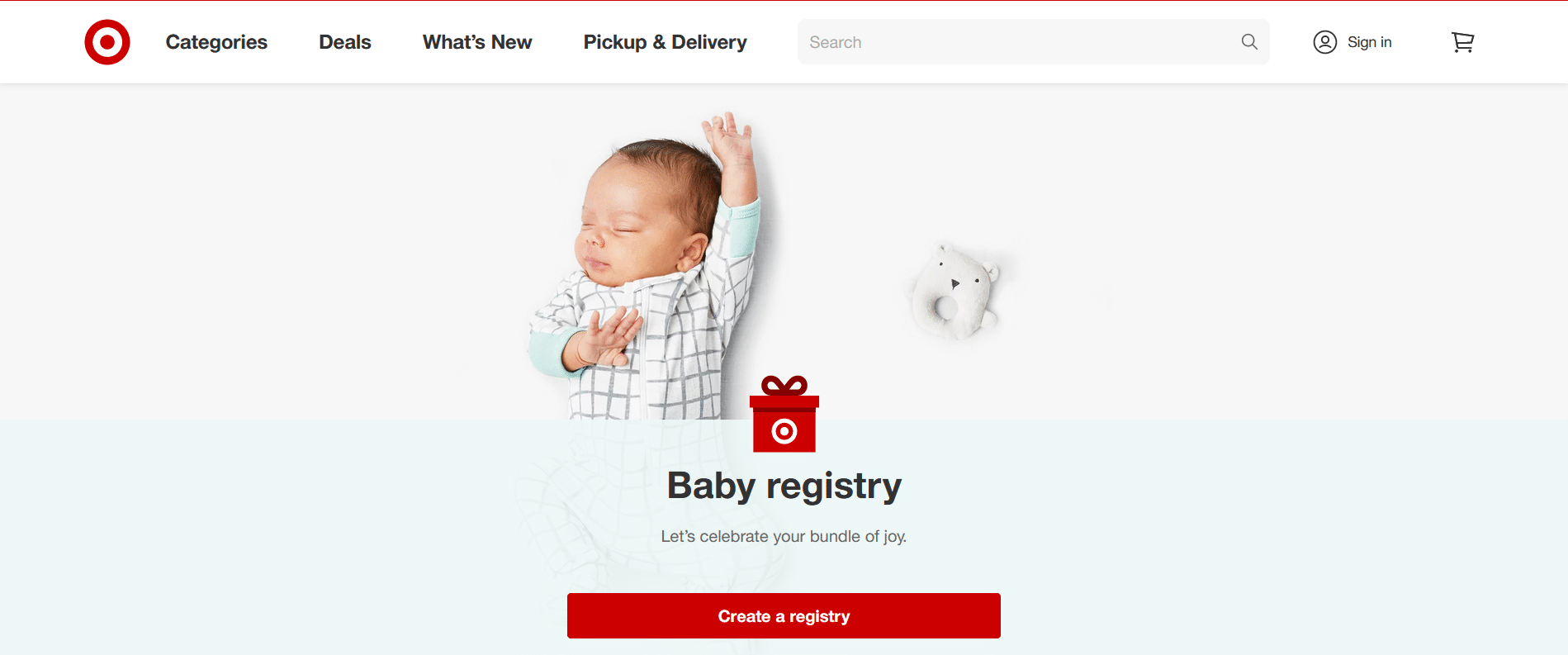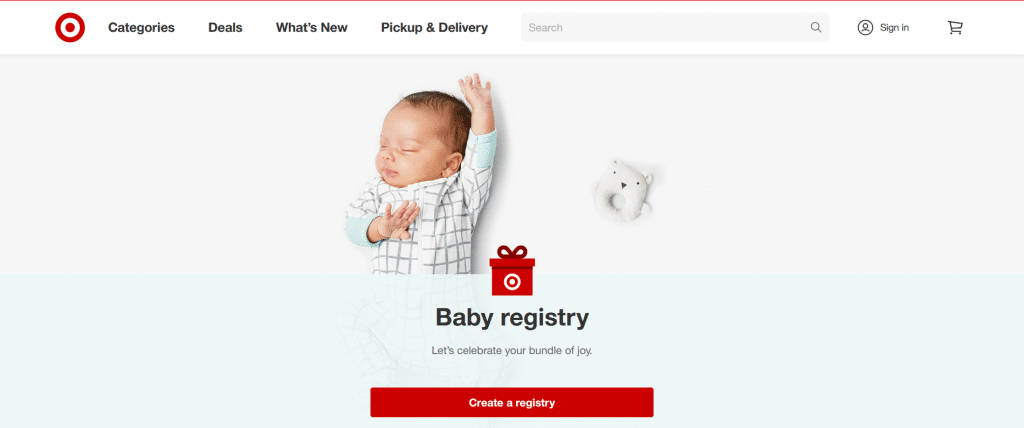 If you register with Walmart, you get a baby registry box that contains baby toiletries, wet wipes, a bottle, and baby formula. The total value is in the region of $40.


Another tremendous welcome box to sign up for is the Hey Milestone Box. This box is filled with unique products, including a Nanobebe flexy pacifier, prenatal vitamin sample, and breastfeeding sample set. In addition, this box has plenty of products for you to try out with some great offers and discounts.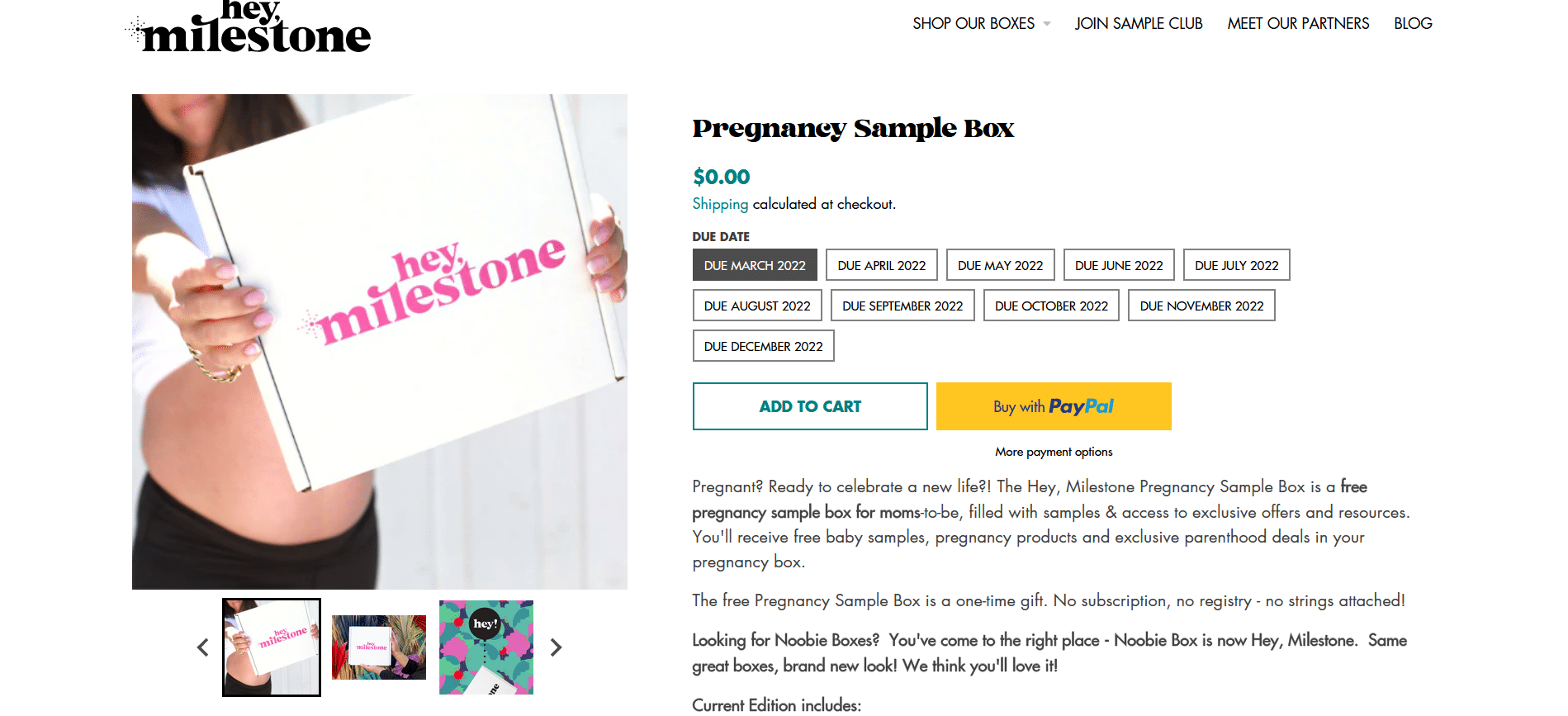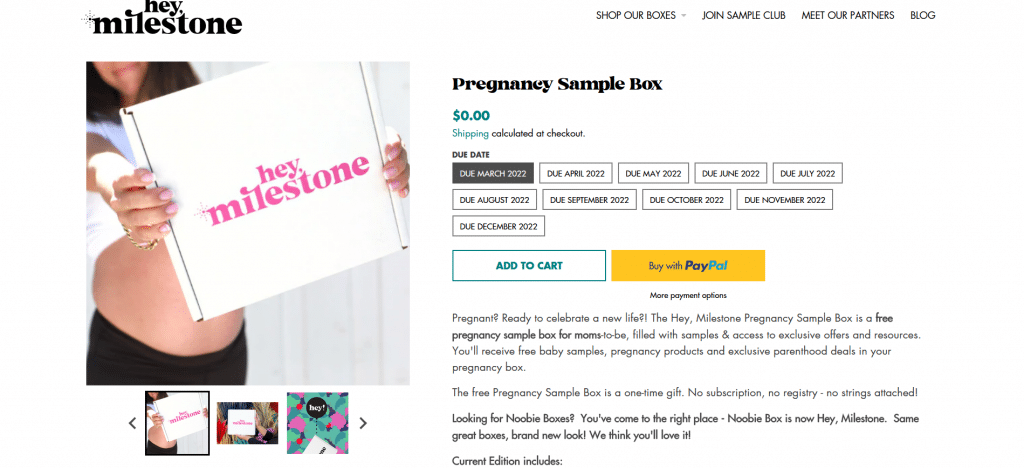 Gerber offers a variety of discounts and free products when you sign up for a My Gerber account. There are many benefits and rewards to having this account. For example, you can receive coupons in your inbox for baby food and other baby items. In addition, they have informational resources like a menu planner and a baby advice expert.


Diapers And Diaper Reward Programs
The two biggest nappy brands, Pampers and Huggies, both have rewards programs. Pampers has an app where you can scan diapers and wipes and earn rewards. As you purchase these products, you earn rewards in coupons and gift cards to buy more baby products. You can also scan products and get coins which you can use to get free products.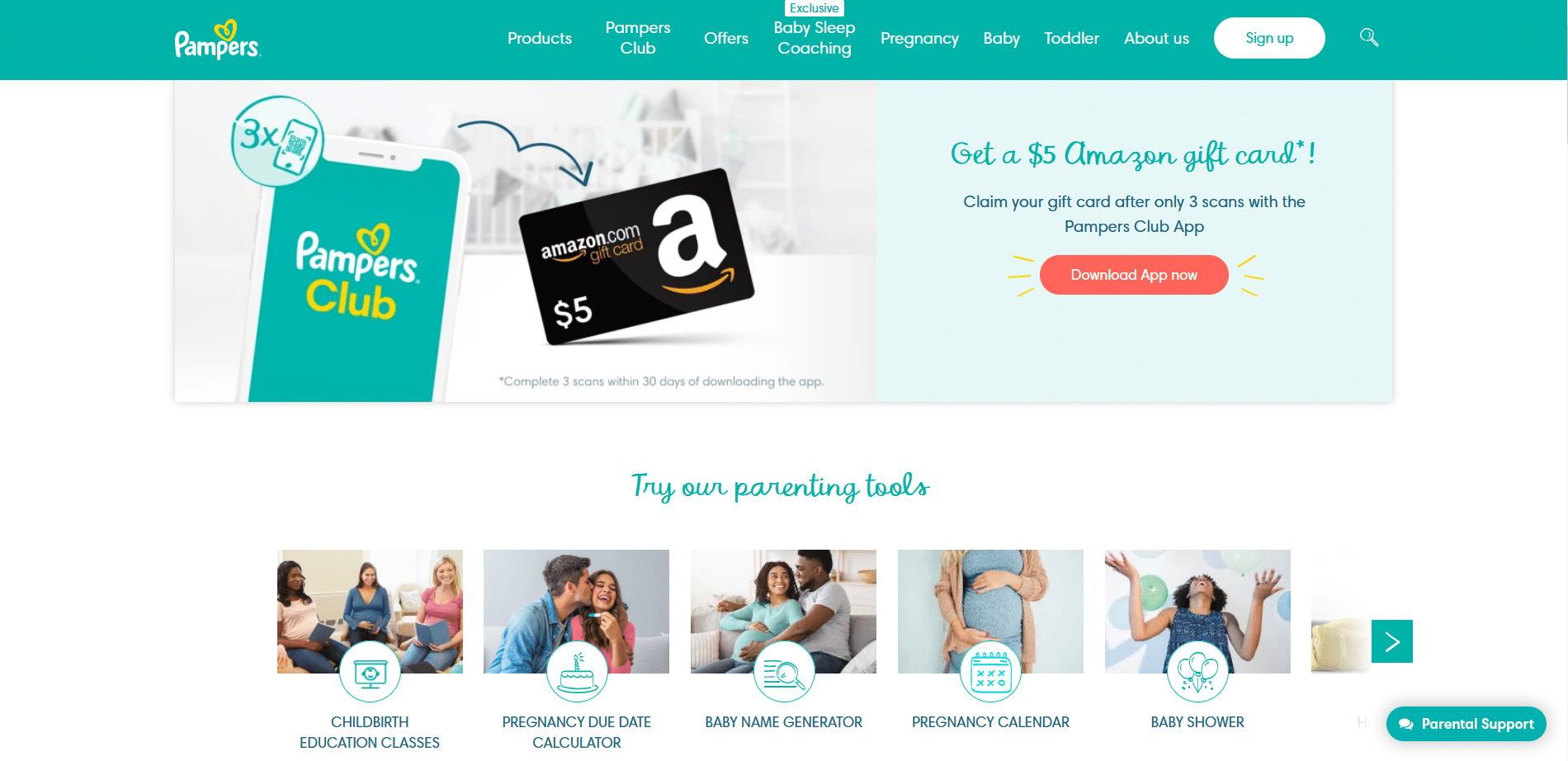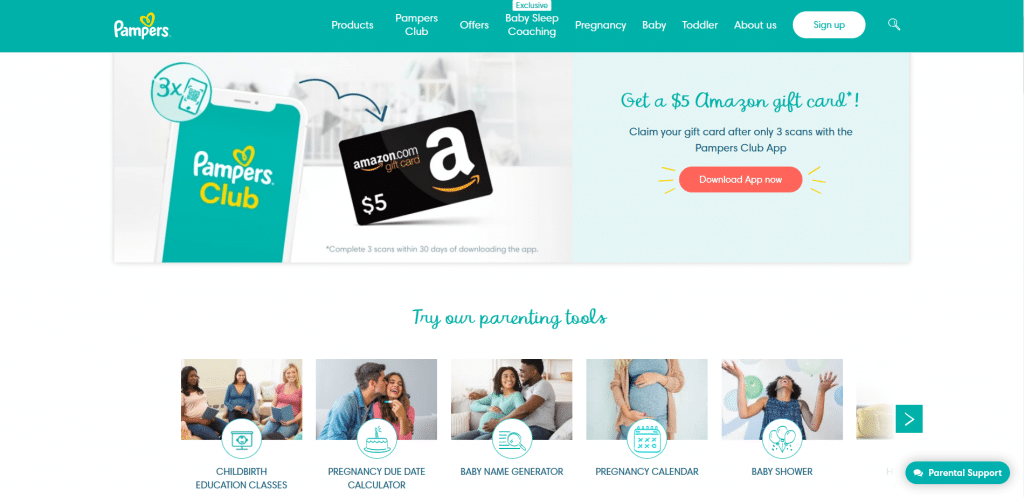 Huggies nappies also have a rewards program where you can earn points that can be redeemed for rewards by purchasing Huggies products. This is done through the Fetch app and requires you to scan your receipts or connect your e-receipts for online purchases.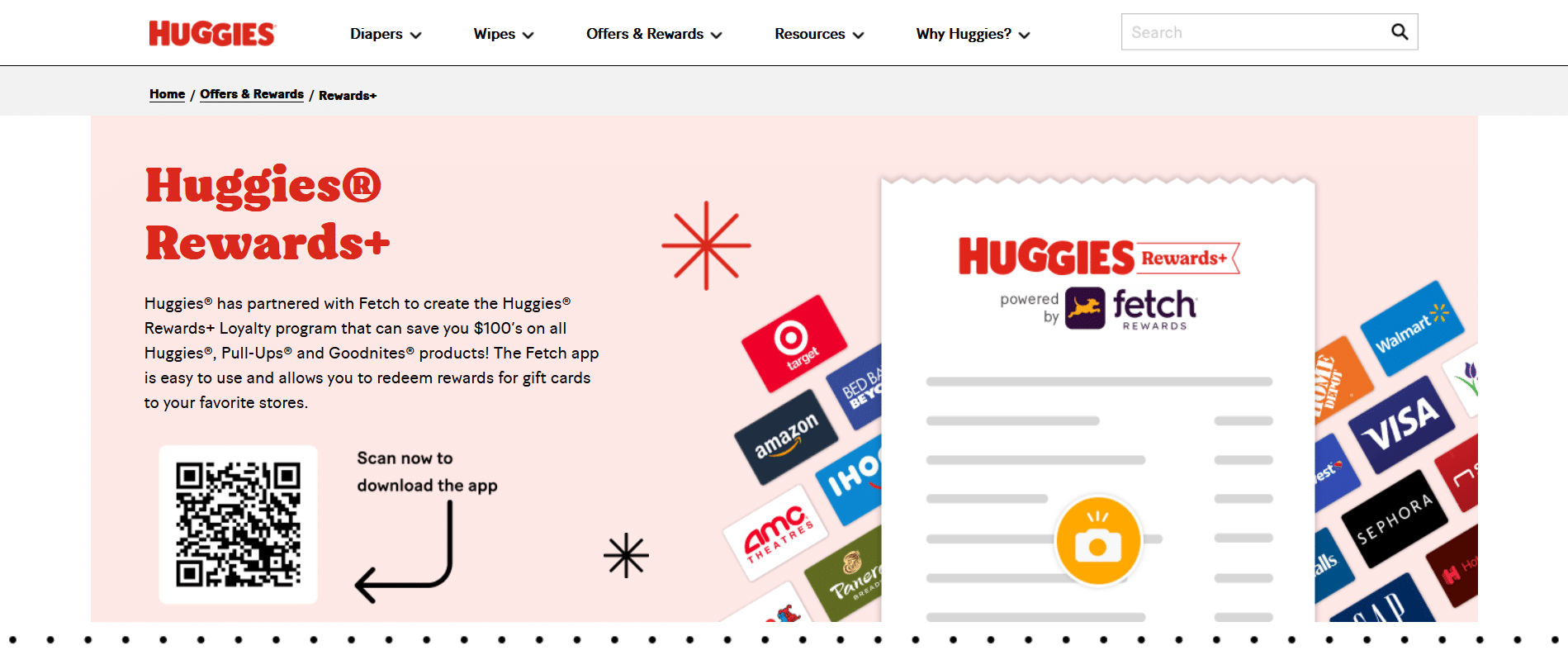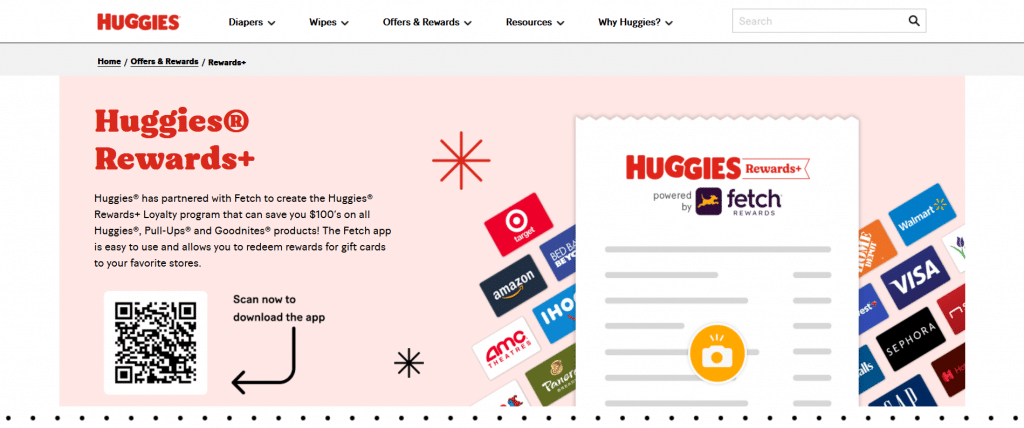 Breast Pump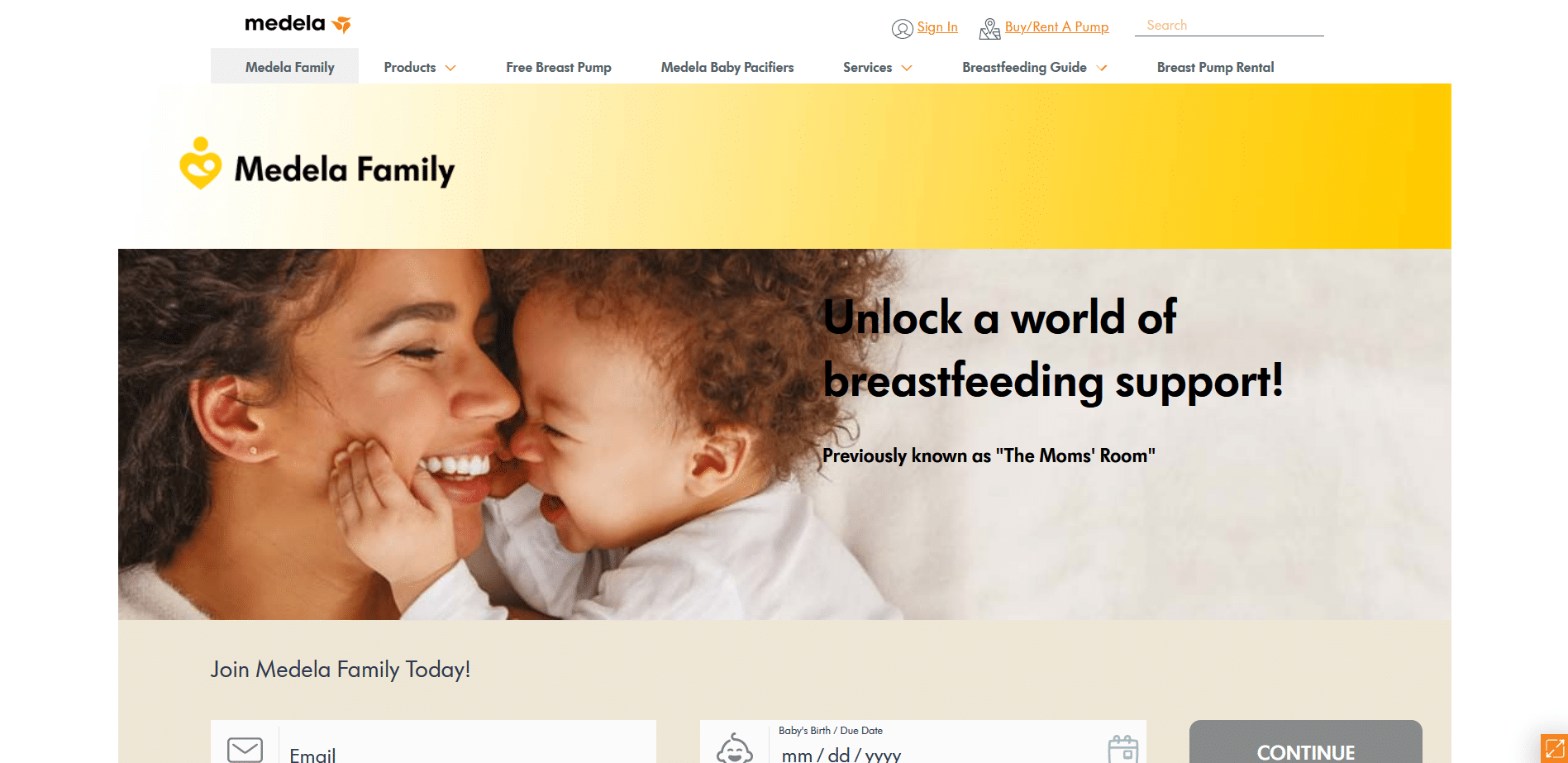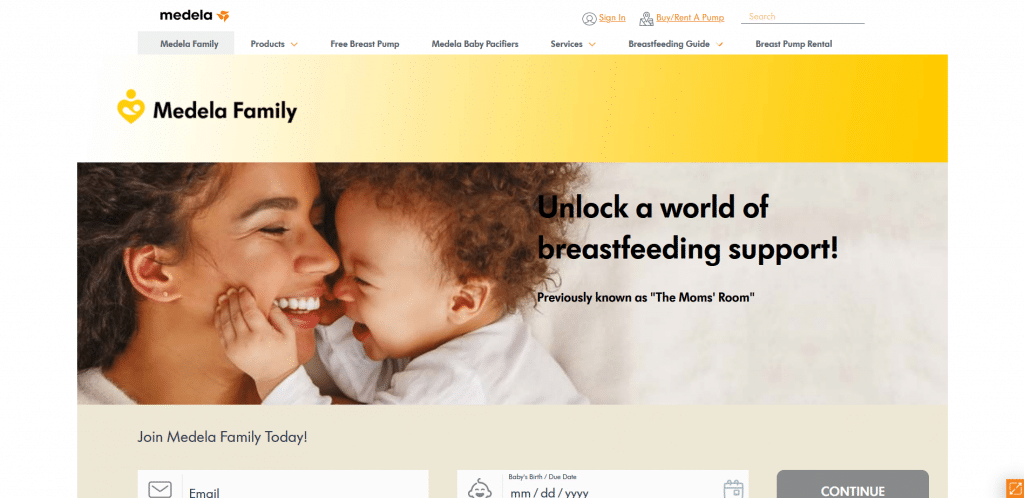 Expectant moms can receive a free breast pump through their health insurance. You can also look into the Madela Beta Testing Program. This program allows you to test Madela products and receive exclusive offers on Madela products enabling you to save more. Another one is Aeroflow.
Books For Babies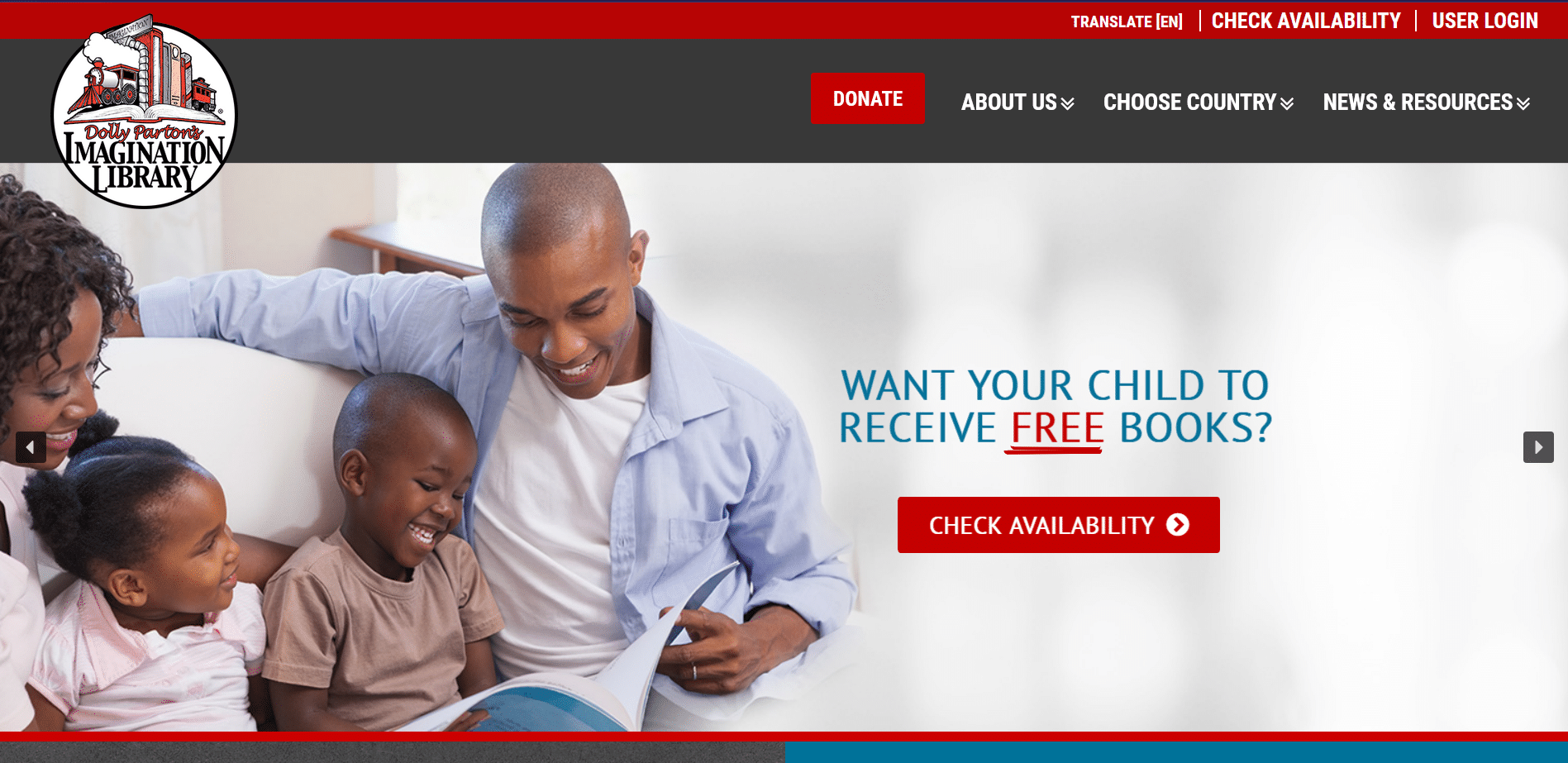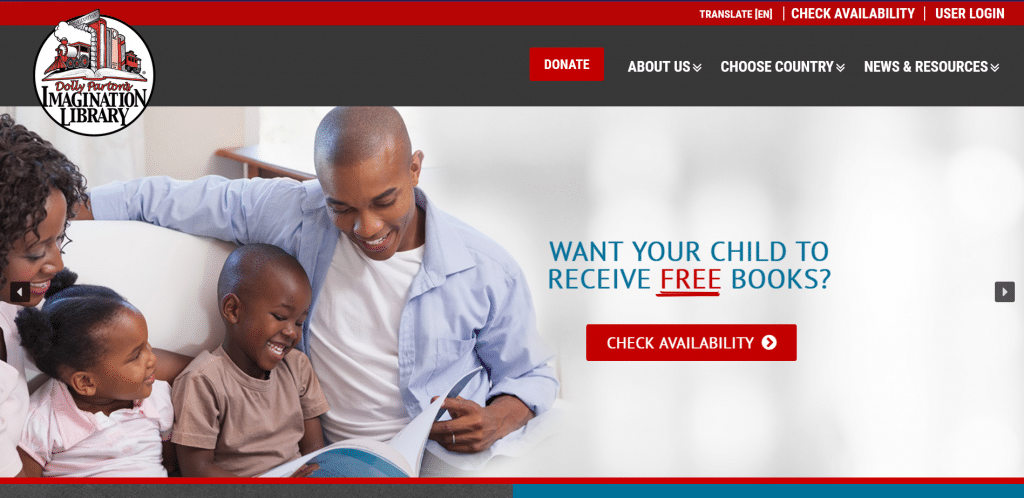 The imagination library subscription was an initiative started by Dolly Parton. If you sign up, you'll receive free books until your child is five years old. There are limitations to this offering as it is not available everywhere. Nevertheless, this is a great way to enjoy story time with your child.
Baby Formula
When you register and sign up for Enfamil's program, you will receive samples of their baby formula. You will get an Enfamil Newborn Infant Formula, Enfamil Infant Formula, and a toddler formula. You will also receive baby bottles as part of this package for signing up.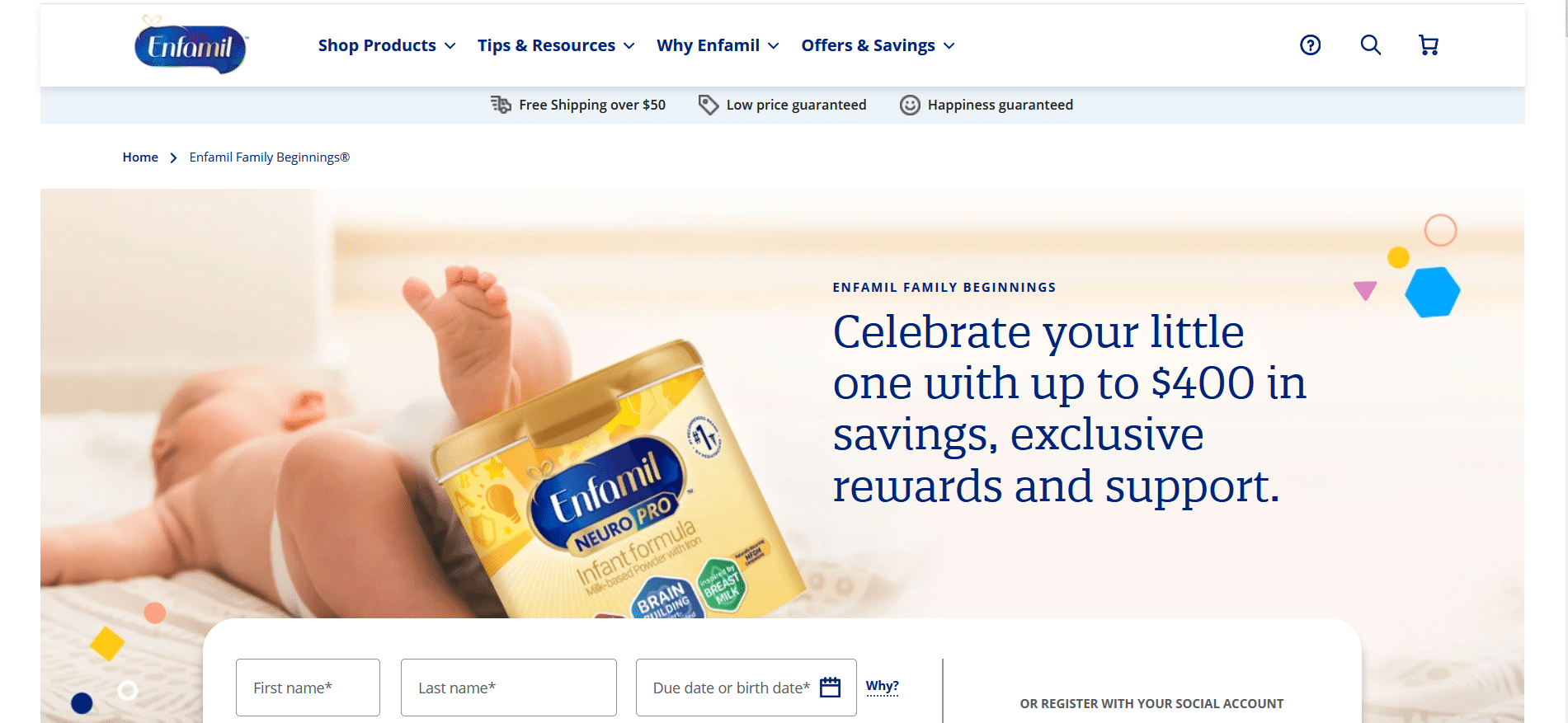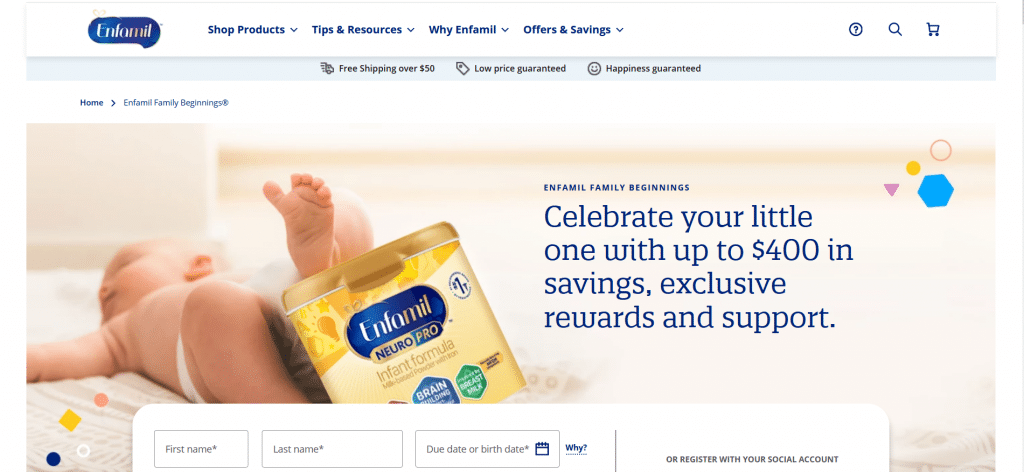 If you join the Similac Strong Mom rewards program, you will receive a gift bag containing formula samples, coupons, and nutritional guides.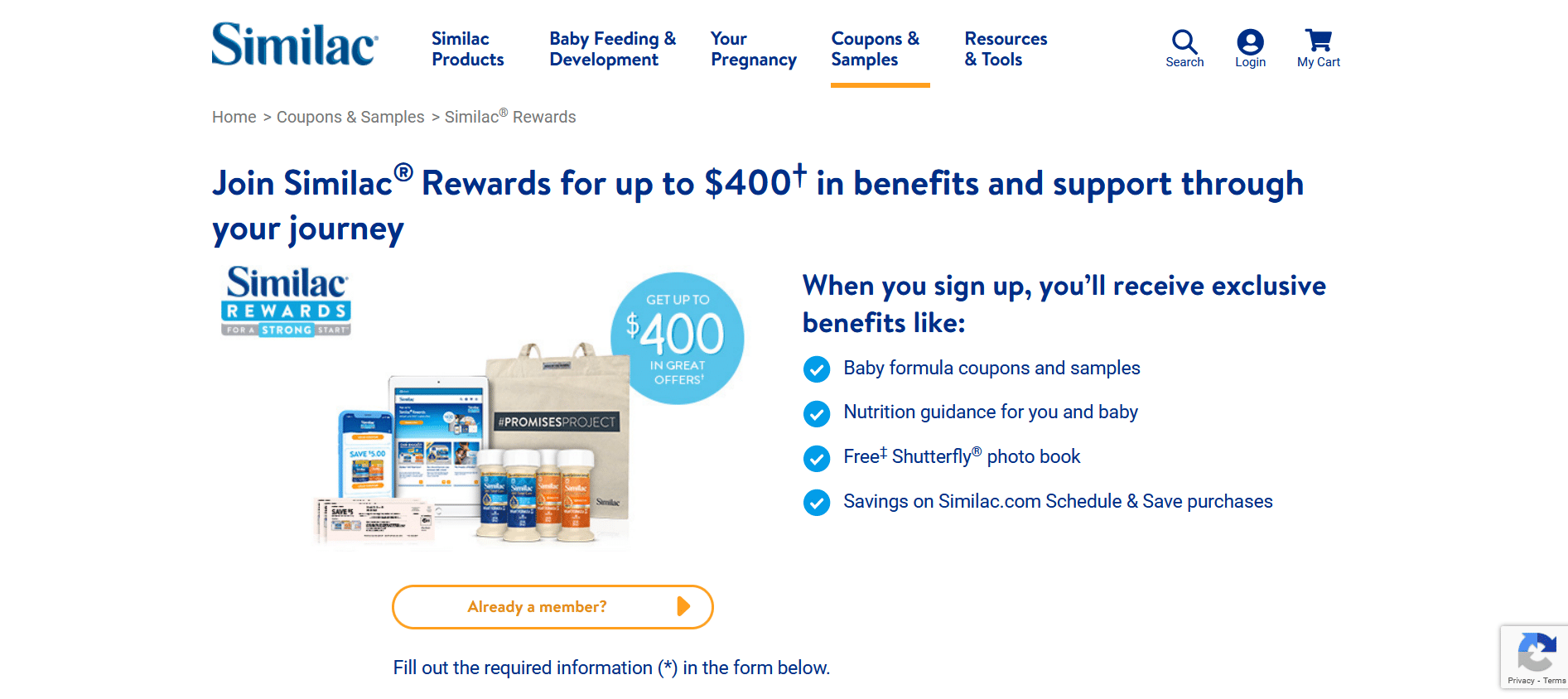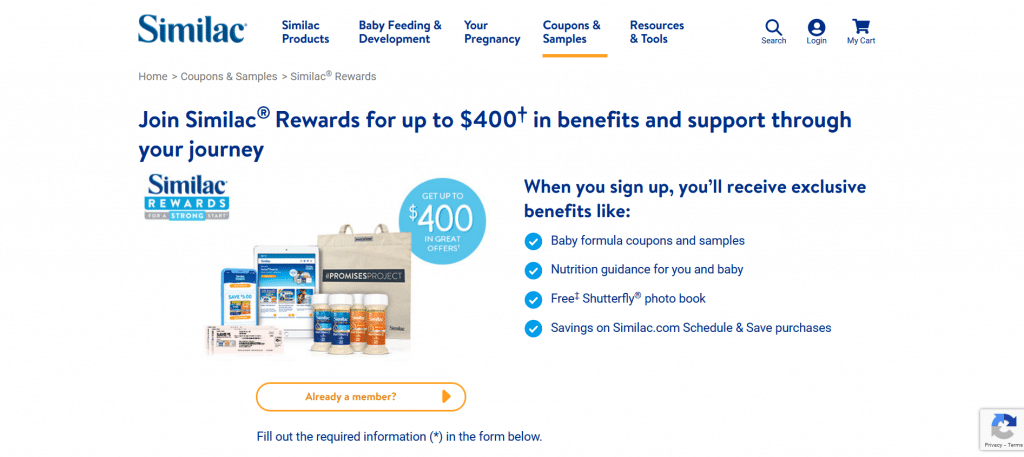 You could also contact formula companies directly and request samples. Nature's One and Member's Mark are two reputable formula companies that you can contact for free samples.
The government program WIC provides help to low-income families. If you are eligible, you could receive discounted or free formula.
Ask your doctor about samples of baby formula. Many formula brands hand out samples to doctors' offices for them to give to their patients. If they don't have any, they may be able to help you get in touch with a local clinic or another doctor's office which may have samples.
Looking for more baby formula samples? We have a more extensive baby formula freebies list here.
Baby Food
SampleSource is a site where you can get free samples of various household products 4 times per year for every season (Spring, Summer, Fall, Winter). To receive baby food samples and other items, you will need to register to become a member. They usually have a list of samples that you can pick from. Then they pack your samples and ship them to you for you to try out. The key is to be ready when the day arrives, they usually email you a few days before to prepare and on the day it is live. You have to be quick though but this is a fantastic source for baby food and free samples in general for the household, snacks, pets and more.
Baby Shoes
Craigslist and Facebook Marketplace are filled with listings of kids' shoes. Many people clear out items they no longer use, and you could find a great deal on baby shoes. Some people may even be willing to donate shoes, and you won't have to pay for them.
You could also contact shoe companies like Little Wanderers and Cookies Kids to enquire about free shoes.
Car Seat Cover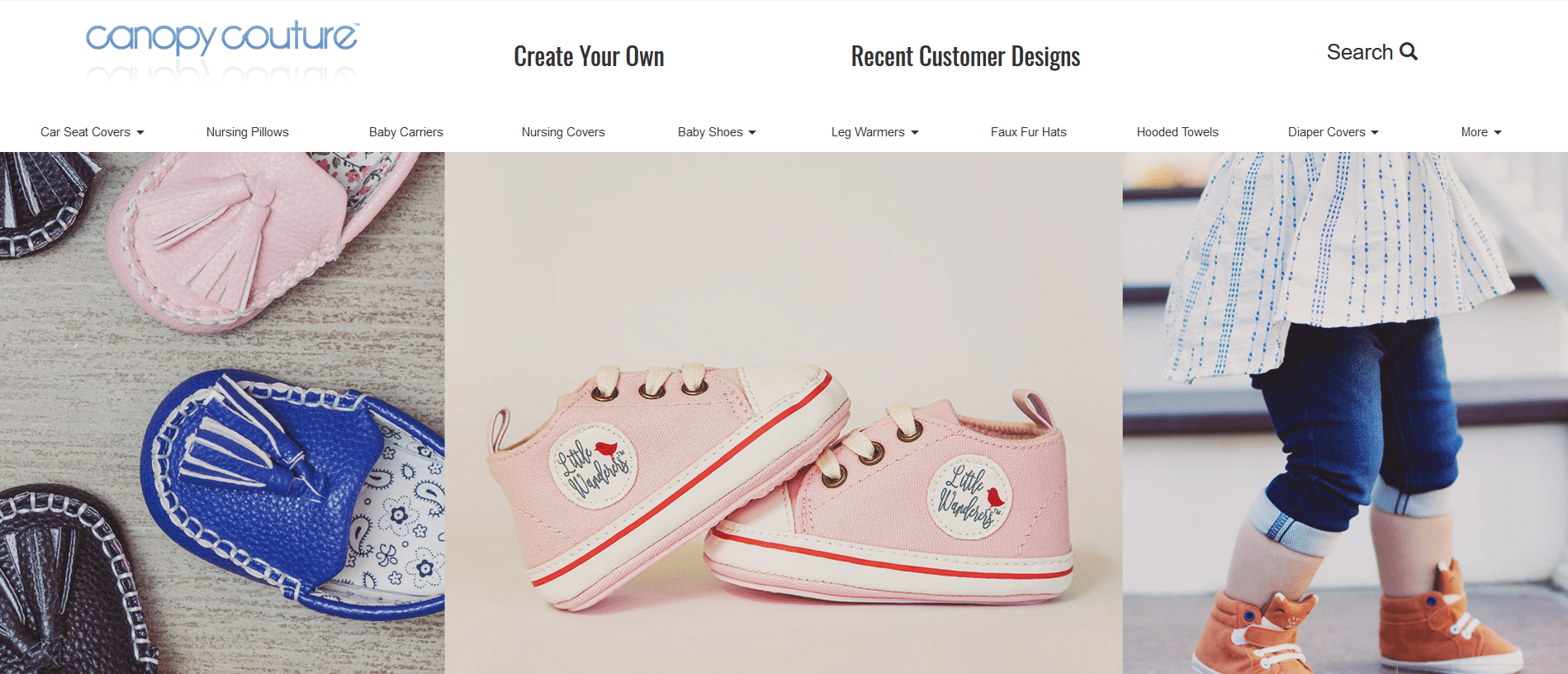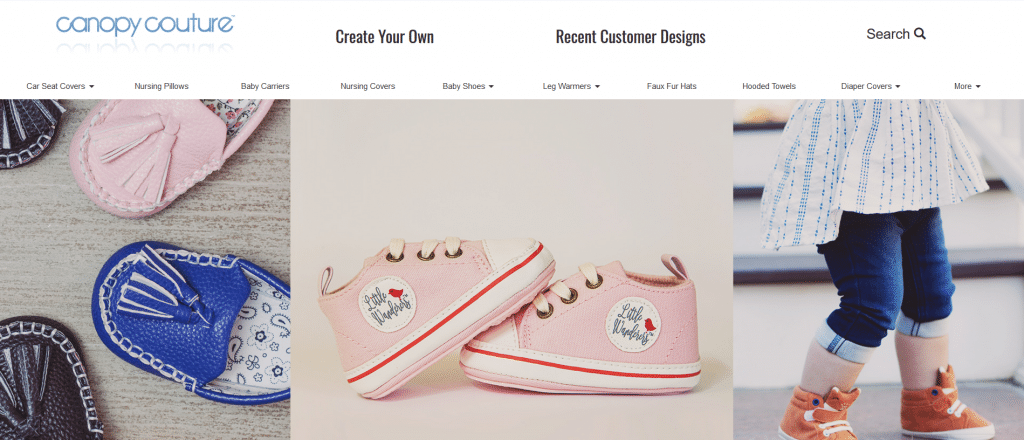 Canopy Couture has a great promo code offer where you could get a free car seat cover. If you select a car seat cover for $49.95 and apply the coupon code COVER4BABY, you can get a free car seat cover but the catch is that you have to pay for shipping. These beautiful car seat covers are made with high-quality materials and stretchy fabric; they are also multipurpose and can be used as a shopping cart cover and nursing cover!
Coupons & Deals For Baby Items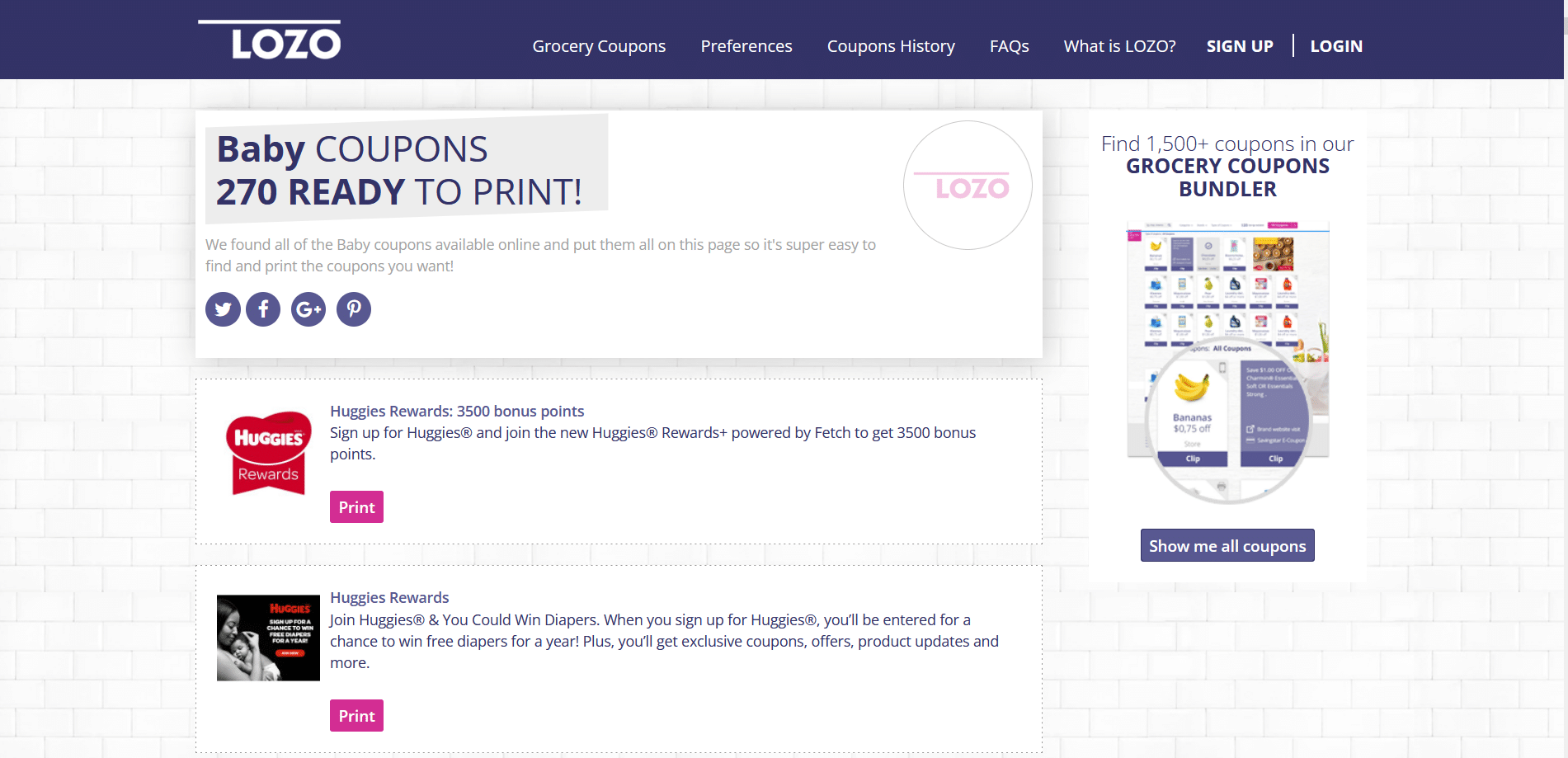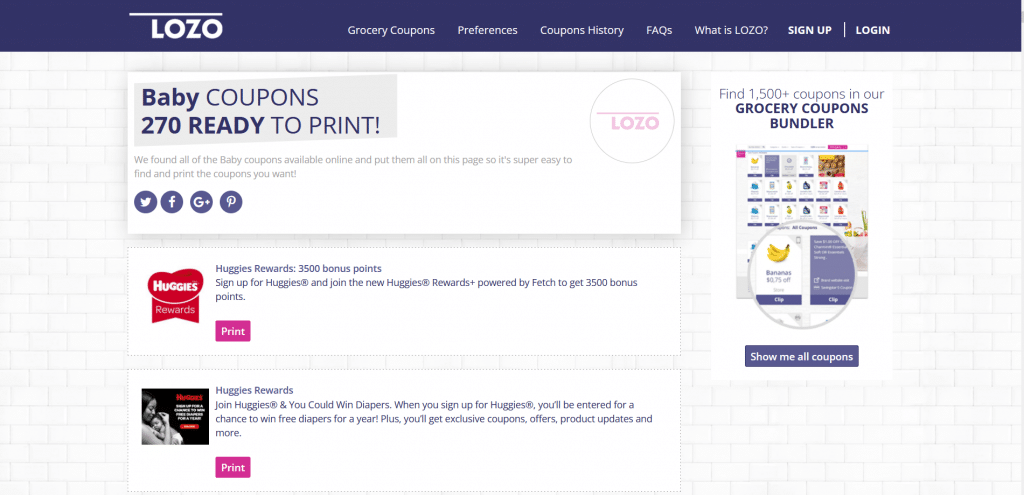 Coupon sites like Lozo have some fantastic deals on baby items. Use a few coupons to save on big baby brands. You can save on things like diapers, wipes, and body products. We also have a collection of baby deals listed on our site that helps you save on baby clothing, changing pads, wipes, and many other baby products depending on which ones are discounted.
Free Baby Towels
Baby towels can be found on listings websites like Craigslist. You could also check with your family members and friends who have older kids and maybe clear out some of their items if they have towels that their kids have outgrown. There are many neighborhood marketplaces, flea markets, and online sites where you can find freebies. You can also look on Freecycle for free baby towels by searching but you may run out of luck. Another thing you can do is look for free fabric or swatch samples which can double as a towel or be sewn together but make sure the material is baby safe.
Related Questions
Raising a child can be expensive. Having free samples, diapers, and items that help you through motherhood can help ease the strain on your budget. Many new mothers understand the challenges of going from brand to brand to find what works for their child. This is especially true for items like formula.
Many baby brands have samples available for new mothers and are willing to give them to new moms. Low-income families also have the opportunity to get free items from programs aimed at helping low-income households.