How To Get Free Baby & Formula Samples
Important Note: When you buy through our links, we may earn a commission. As an Amazon Associate we earn from qualifying purchases. Content, pricing, offers and availability are subject to change at any time - more info.
Key Takeaways
The best way to get free baby samples is to sign up for baby registries. You don't need to have a baby shower to sign up, and you can often make a minimum purchase to activate the free welcome box of sample products.

Not all baby formula is created equal so do your homework before swapping over to something that may not agree with your baby.

If a baby product you are interested in does not have a free sample option available, contact the customer service helpline directly, as they are often very accommodating.
Having a new baby is exciting, but while your family is growing, your income has probably stayed the same. Give your budget a little help by getting some free baby samples. Trying out new products will also help you decide whether or not something is worth it before purchasing. We have compiled a no-fuss list of baby product samples, especially for busy new parents, so you don't have to read through masses of information to order your free stuff.
---
Advertisement
---
How To Get Free Baby & Formula Samples
It seems like everyone loves babies and shares the excitement of a new little one. Unlike many other product samples, getting free baby and formula samples is still surprisingly easy if you know how to request them.
New babies may be tiny, but there are a lot of products that they need to stay healthy and happy little bundles of joy. Quite a few companies offer generous free welcome baby hampers simply by creating a registry with them. These are immensely helpful as they include a range of really handy products that you might not usually have tried, and it's always super exciting to get a box of useful free goodies.
While formula samples are often available from manufacturers, always consult your little one's pediatrician before trying out a different brand or switching to something new. The choices can be overwhelming, so do some research and read the labels before selecting new formulations for your precious baby.
Most of the formula manufacturers do provide free samples if you register on their website, so select a brand that works for your baby. Let them know as your ones need change – that way, you can get testers of each stage to see if your baby is ready for it.
So, let's get started so you can start receiving free baby product samples!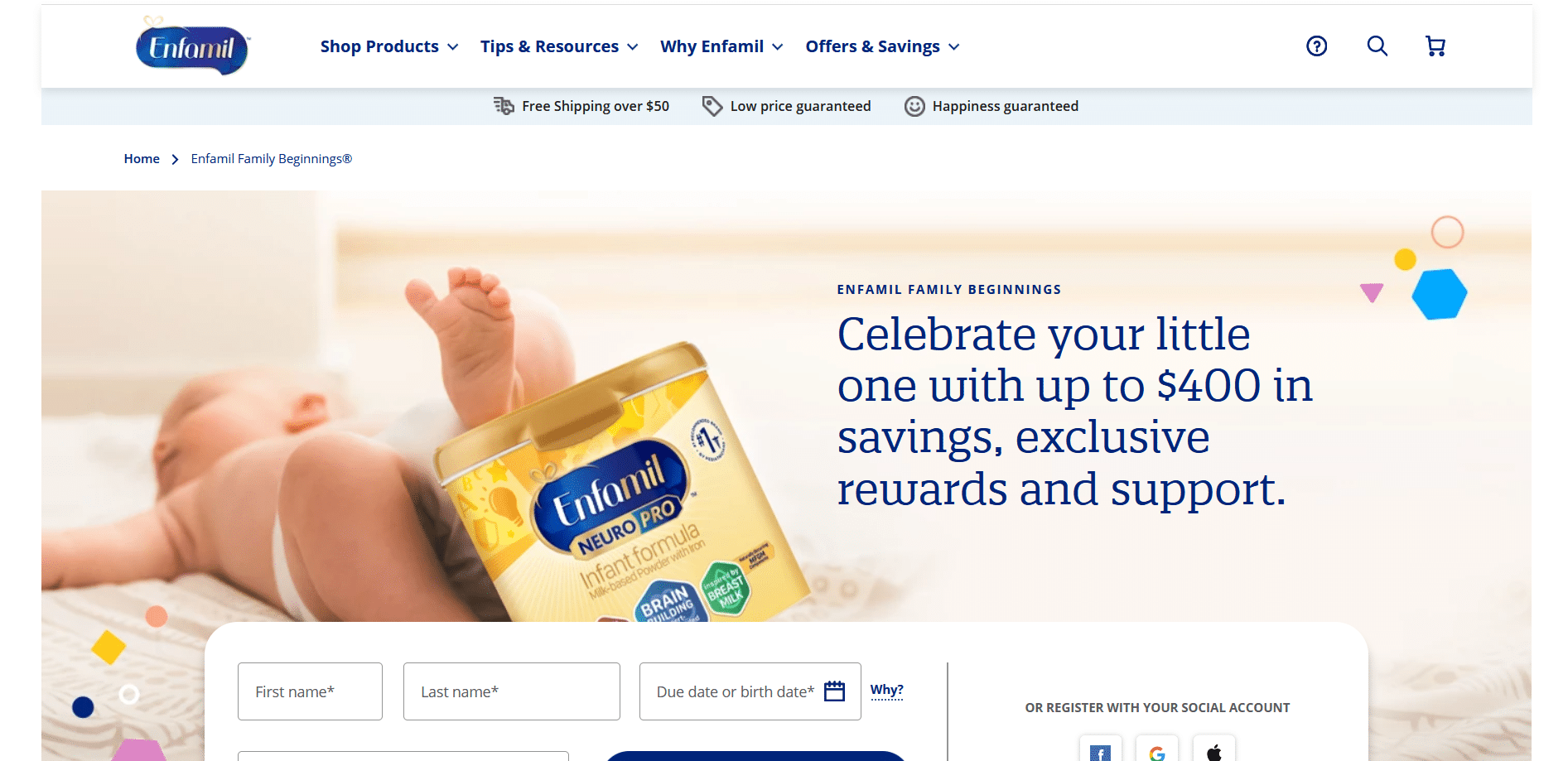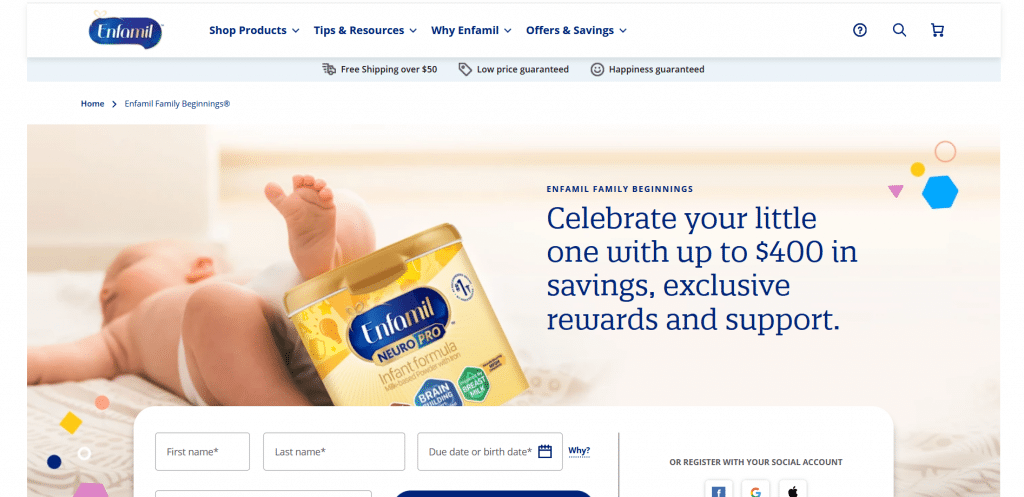 Enfamil Family Beginnings is a rewards program you will need to sign up to. It is well worth doing so because not only will you be sent information about discounts and coupons, but you can also receive free formula samples.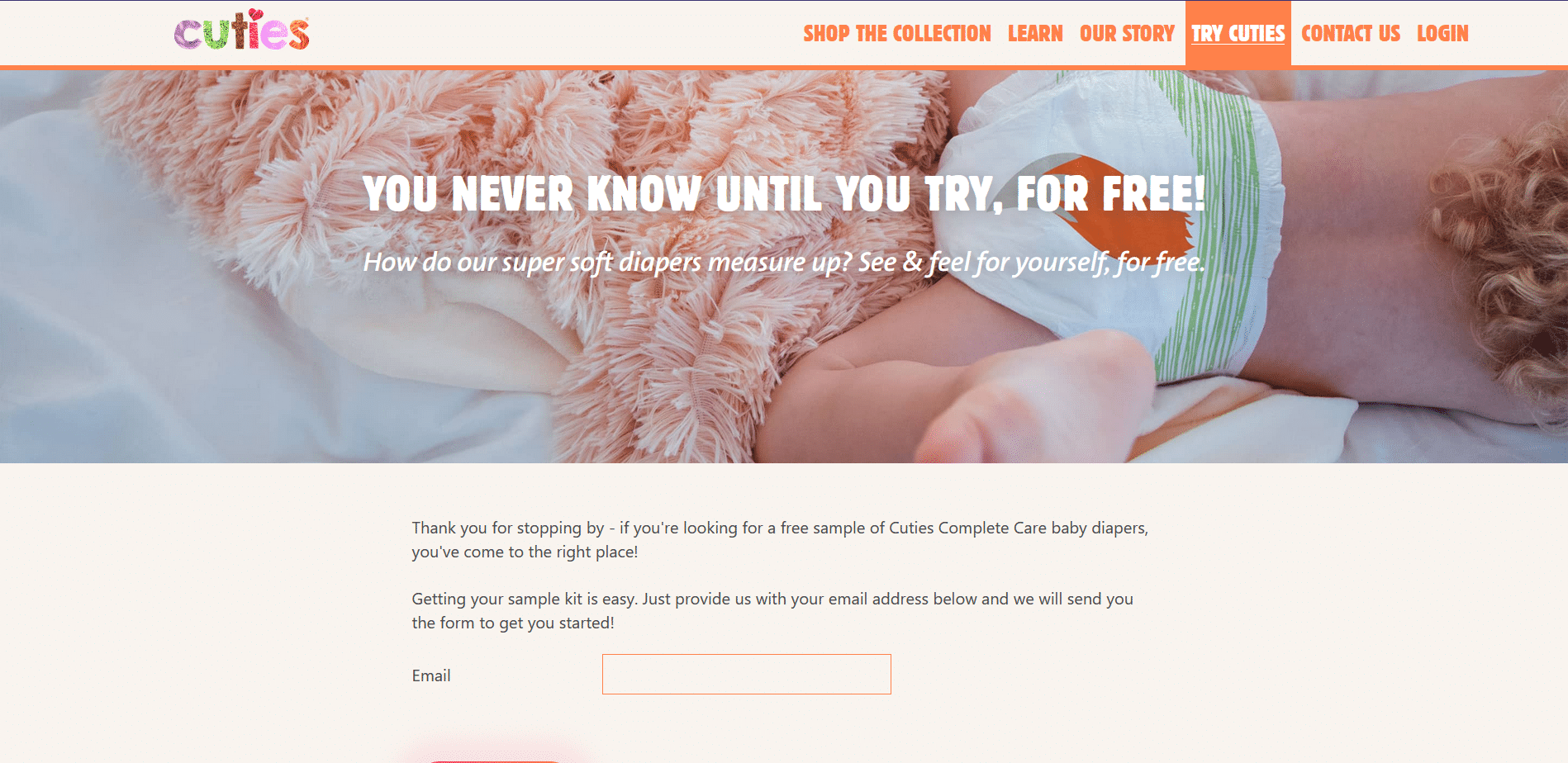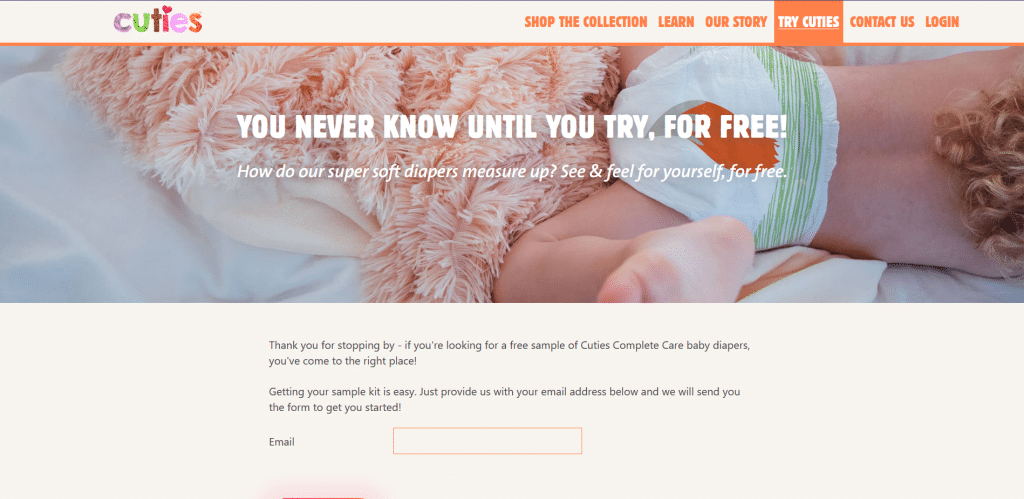 All you need to do to get a pack of diapers is enter your email address. Cuties will send you're a sample pack of their diapers which they promise will be gentle on your baby's delicate skin.
Amazon's Baby Registry Welcome Box is available once you have spent $10 or more on your registry. When you create your registry, it is a good idea to click all categories so that you are not limited to only baby-related items to get registry rewards.
Once you have reached the $10 spend, and go to checkout, go to 'check status' at the top of your registry page and find the 'redeem' link to get your baby box. You need to be an Amazon Prime member, but fortunately, you can use the 30-day trial membership to register for your box of baby goodies.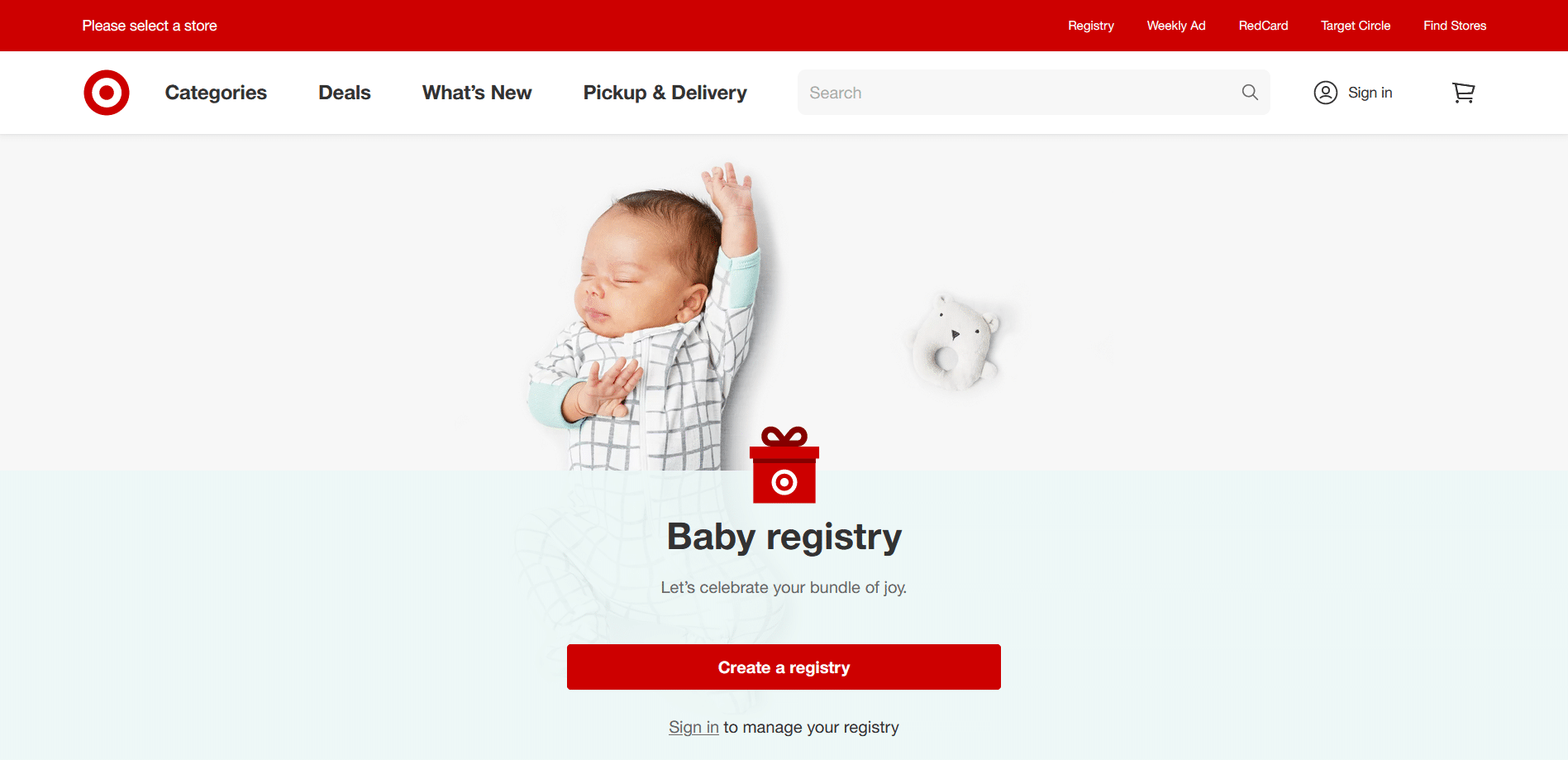 Target has one of the most user-friendly gift registries, and they make claiming your free bag of samples a snap. Just follow the link to create your registry. Add at least one item to the wish list.
Next time you are in a Target Store, go to the customer service desk, where they will ask to scan your registry barcode. It's as simple as that to receive a generous bag of free sample goodies. You need to visit a store to claim your gift bag, as they don't mail them.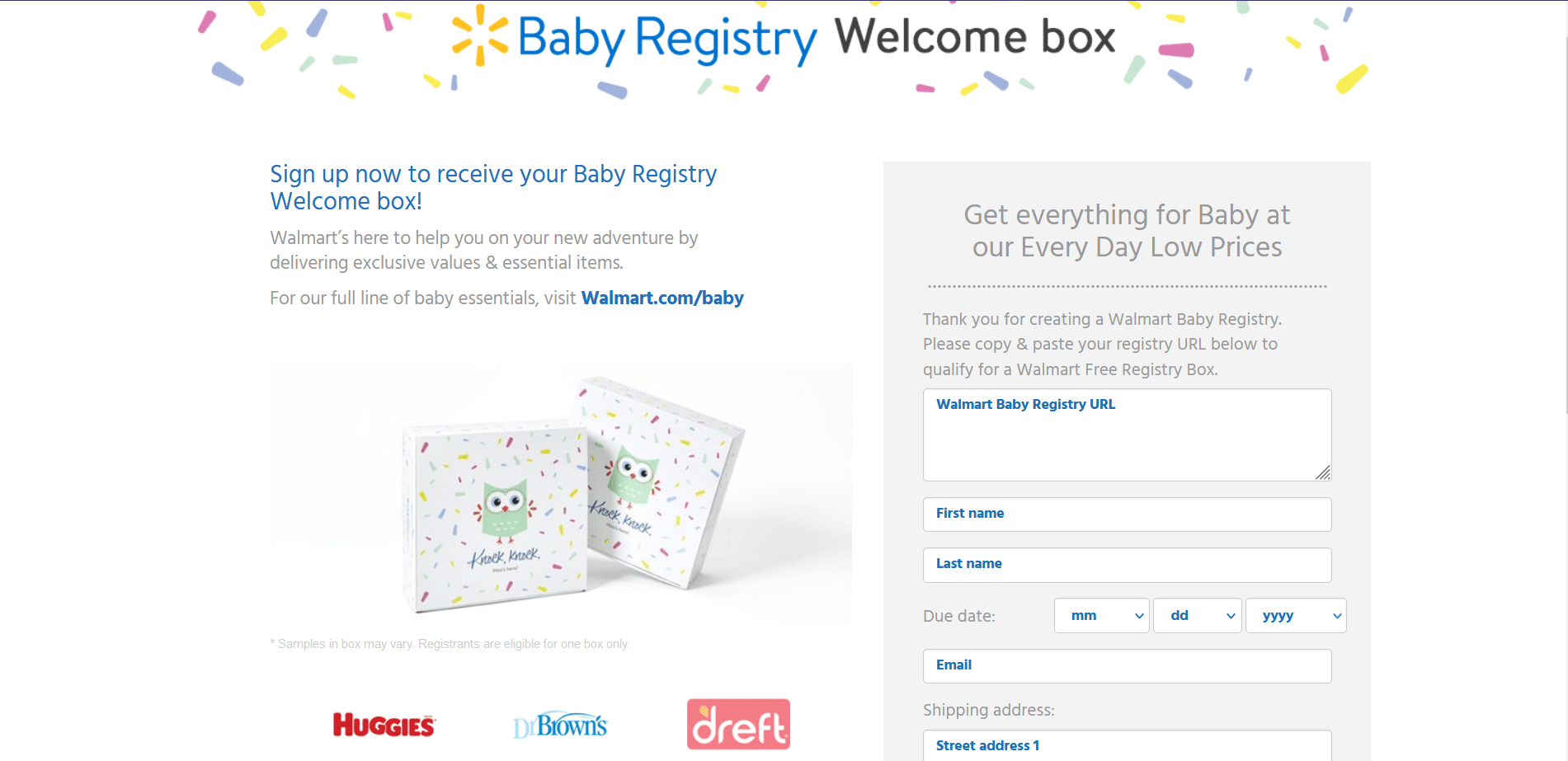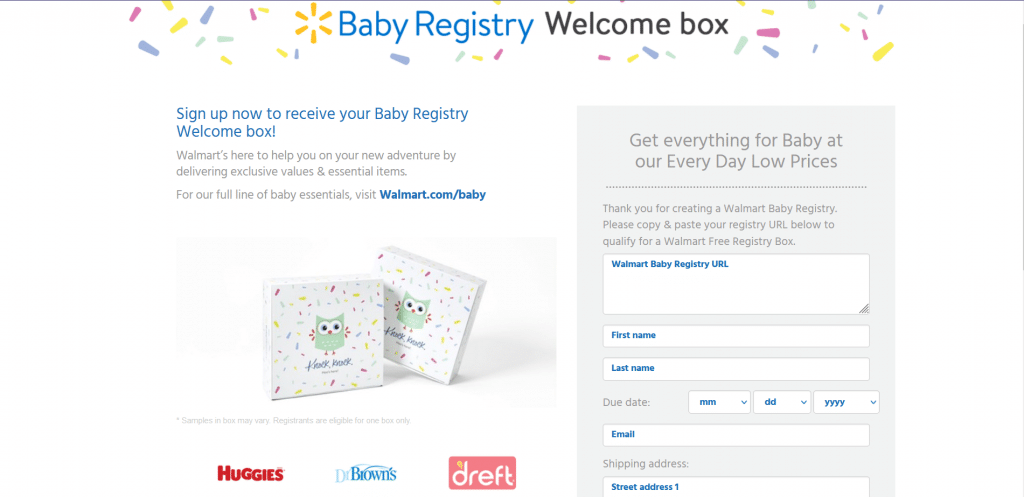 The Walmart Baby Welcome Box is sure to have new parents smiling when it arrives as it contains a lot of handy items from popular brands. Follow the link to register and receive your box of sample baby products from Walmart. They will even mail them to you.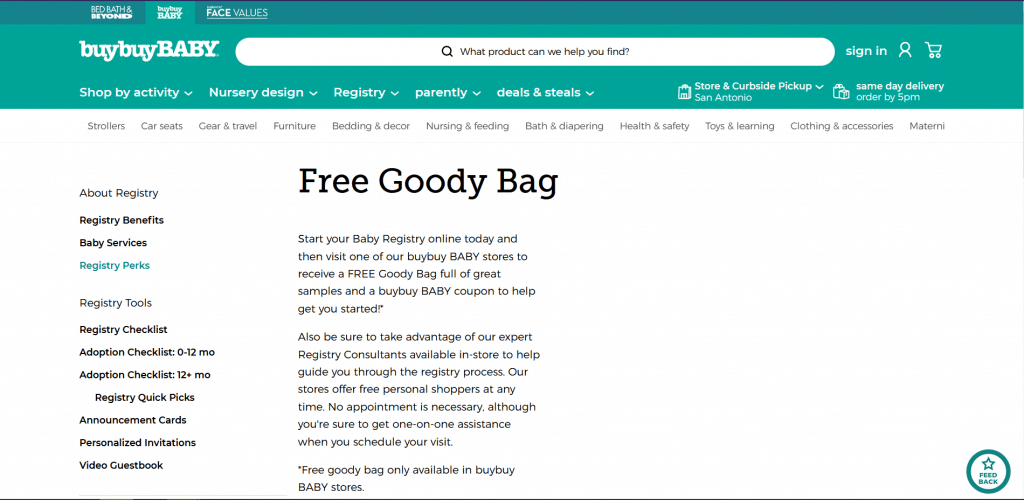 Buybuy baby has more than 135 stores across the USA and Canada, as well as a website where you can shop online. It offers a free gift bag just for registering, and unlike some of the other registries, no minimum purchase is necessary to receive it.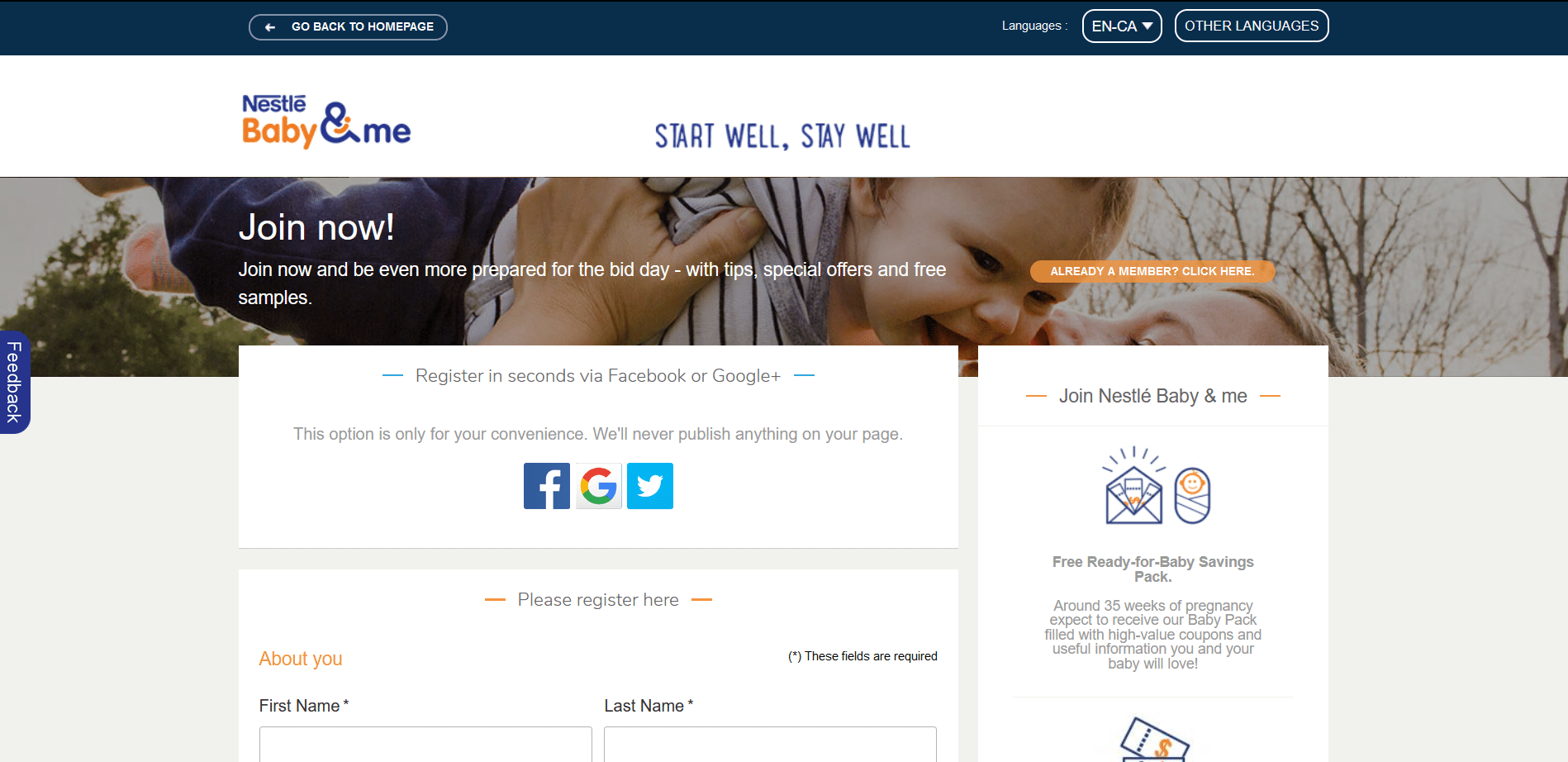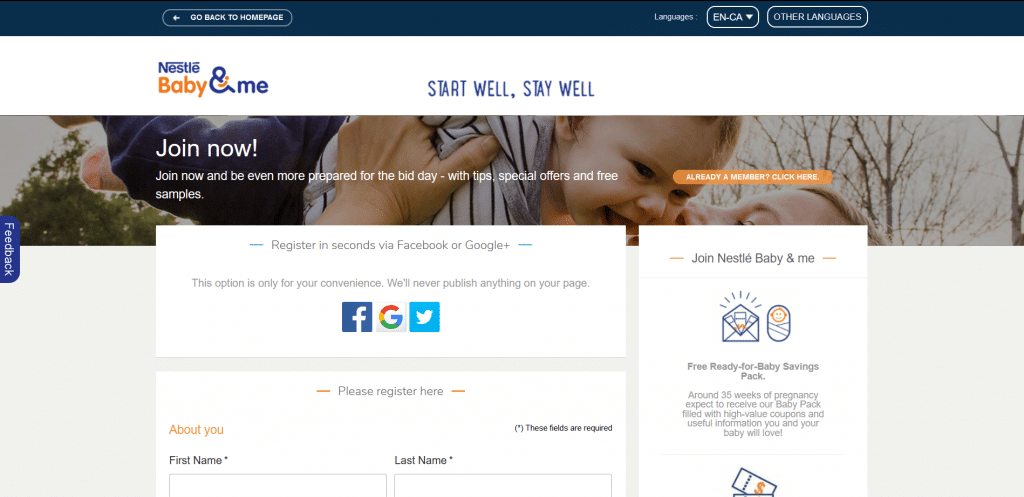 Nestle's Baby and Me program offers access to parenting resources, coupons, and free samples. Click on the link to register and stay up to date with the latest offerings from this famous brand.
The samples in this post can expire or run of stock at any time and it's totally up to the companies actually offering the baby samples. We constantly update samples that companies are offering for baby formula and other baby or infant products. See the latest baby freebies below.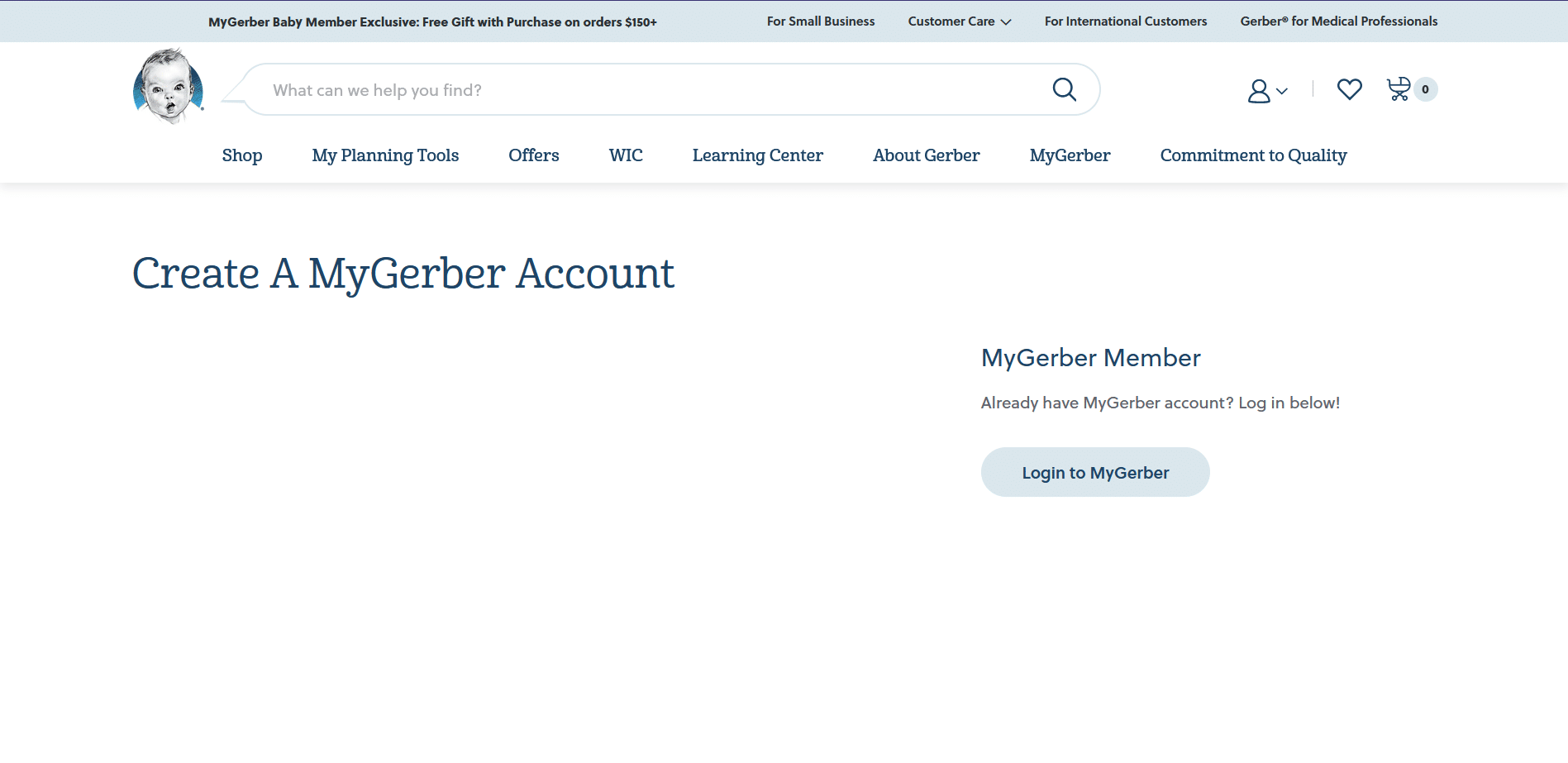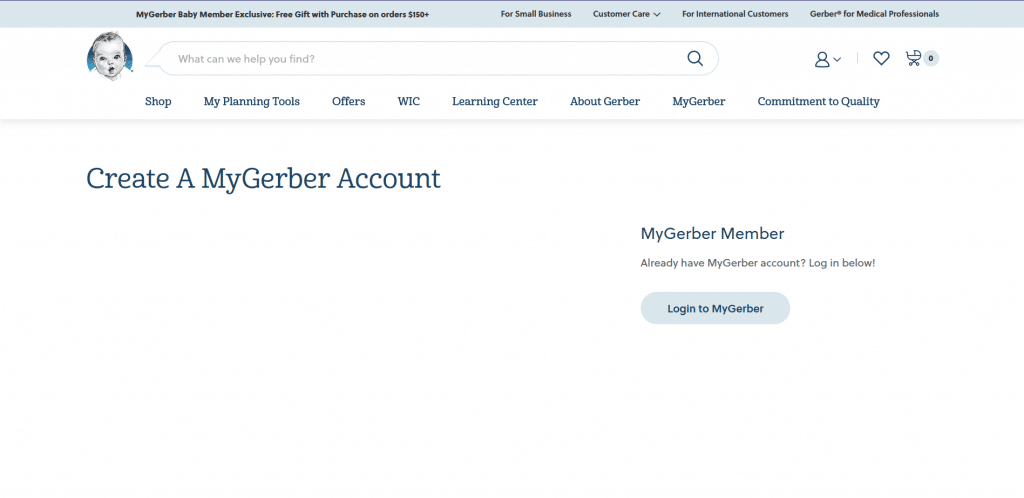 When you register on the Gerber website, be sure to click on the box that requests samples of infant formula and offers from Gerber when they become available.
If you have an Instagram account, you may want to apply to become a Gerber Ambassador, which will qualify you for even more free stuff.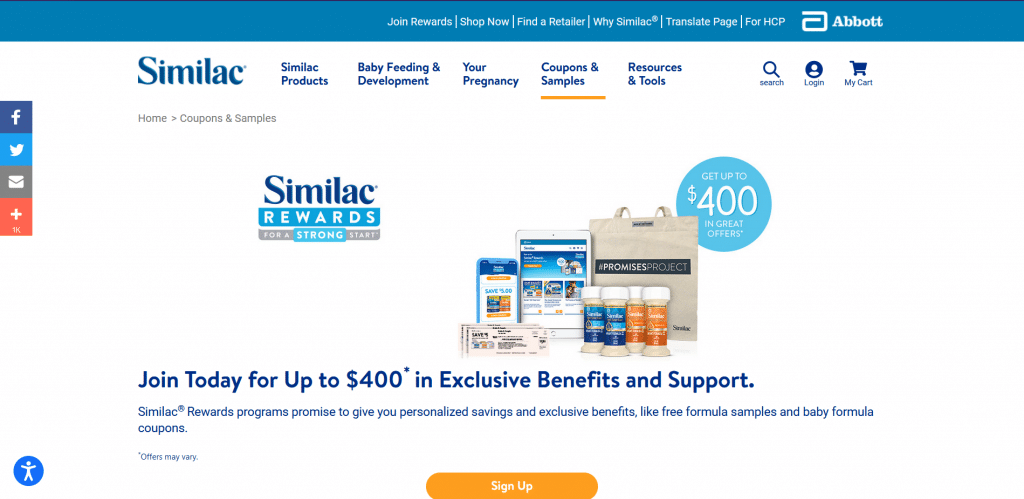 Similac has tailor-made its rewards program to fit the different needs of babies. This is perfect for parents of little ones that have colic, allergies, or were prem. Click on the website and sign up for the program that best suits your baby to receive information and free samples.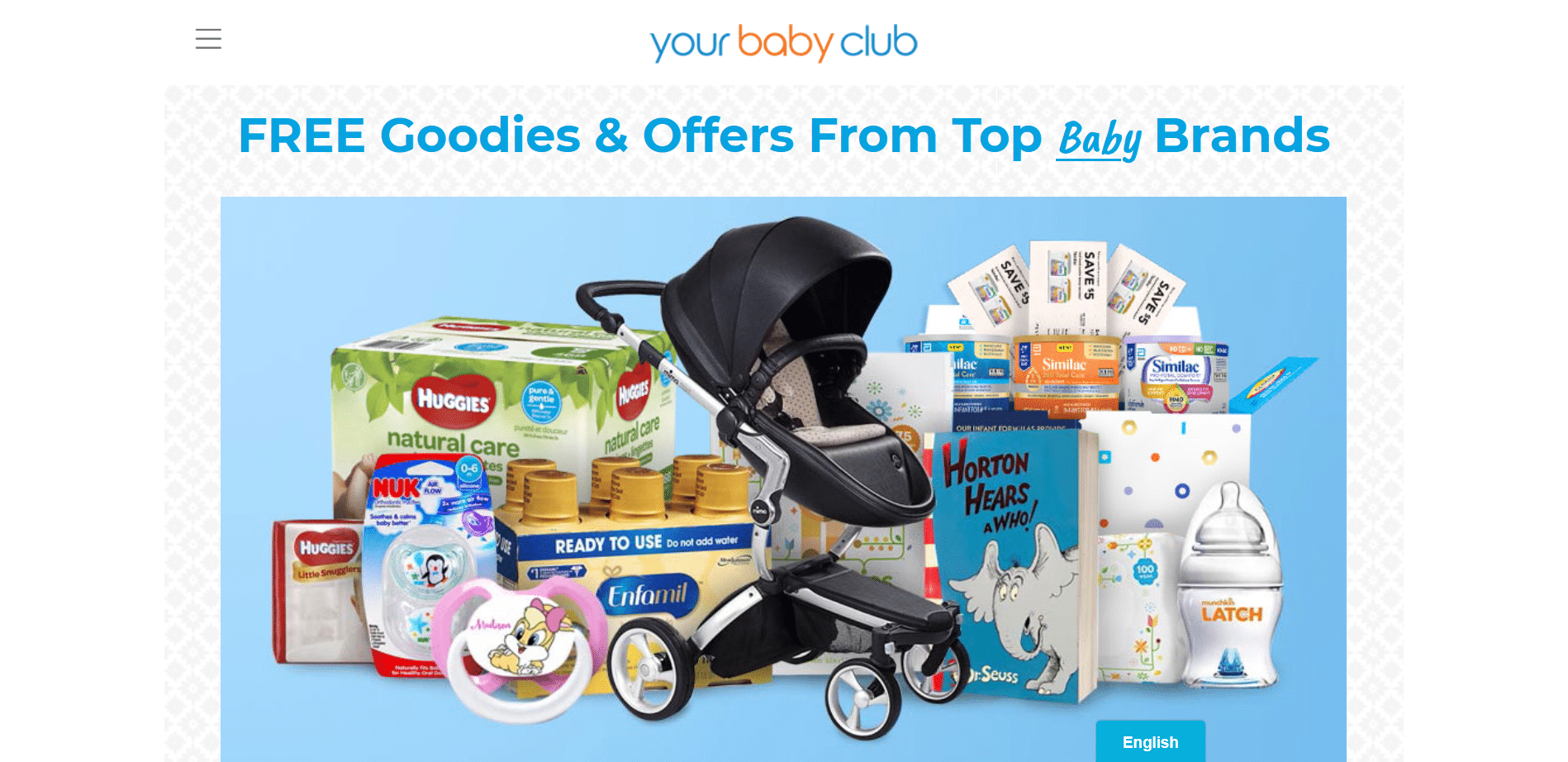 Your Baby Club is a popular program that requires signing up. They will not only send you information about the latest baby products available but samples of items from top baby brands.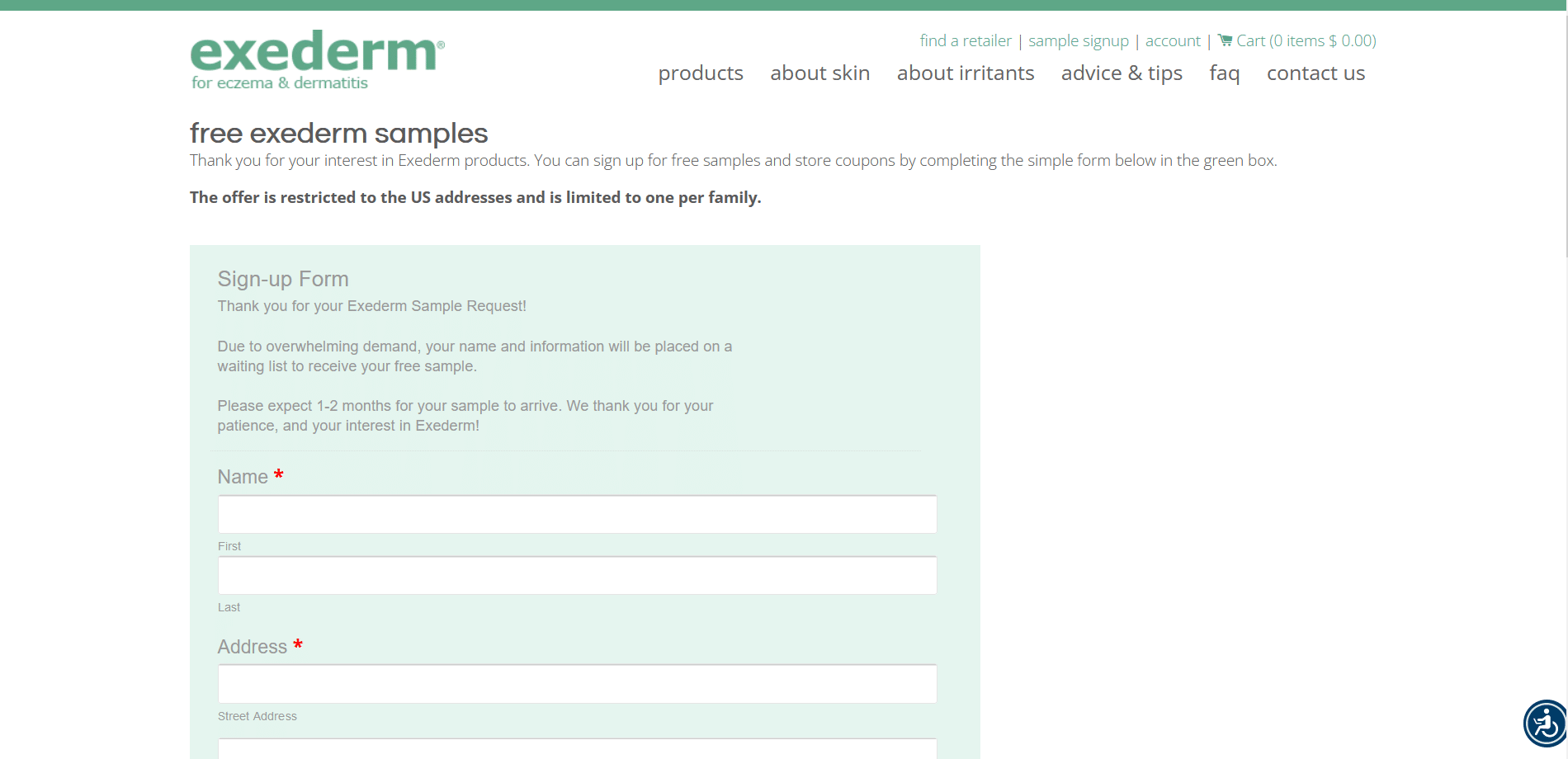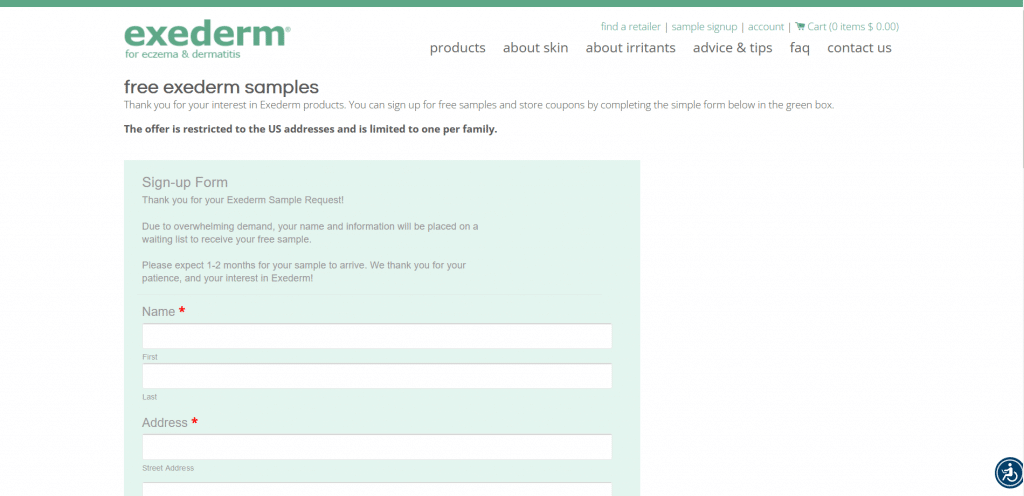 Follow the link, and Exederm will send a sample of their baby skincare cream free of charge. This offer is limited to one sample bottle of lotion per household, but this gentle cream is perfect for babies with eczema or sensitive skin.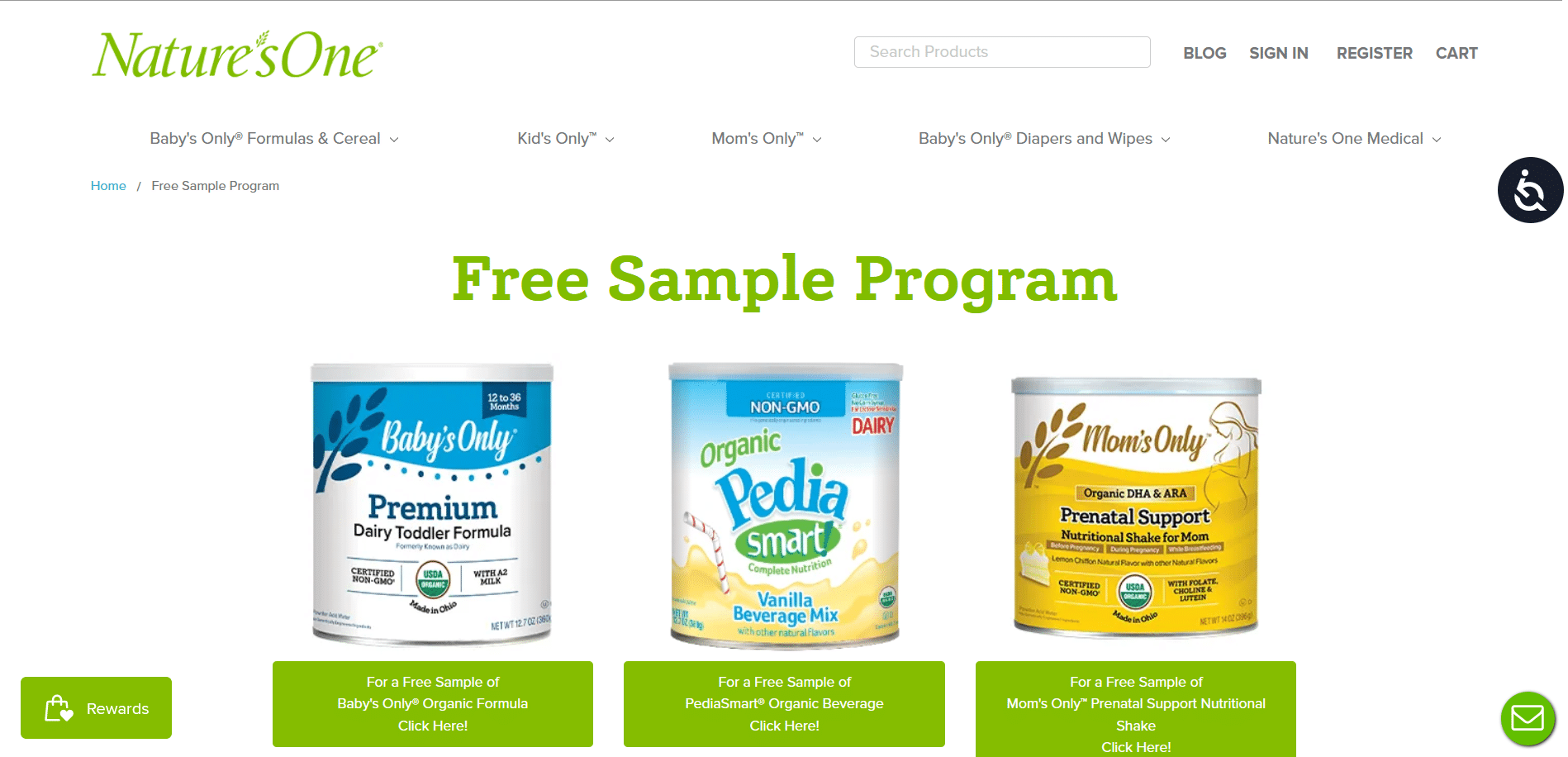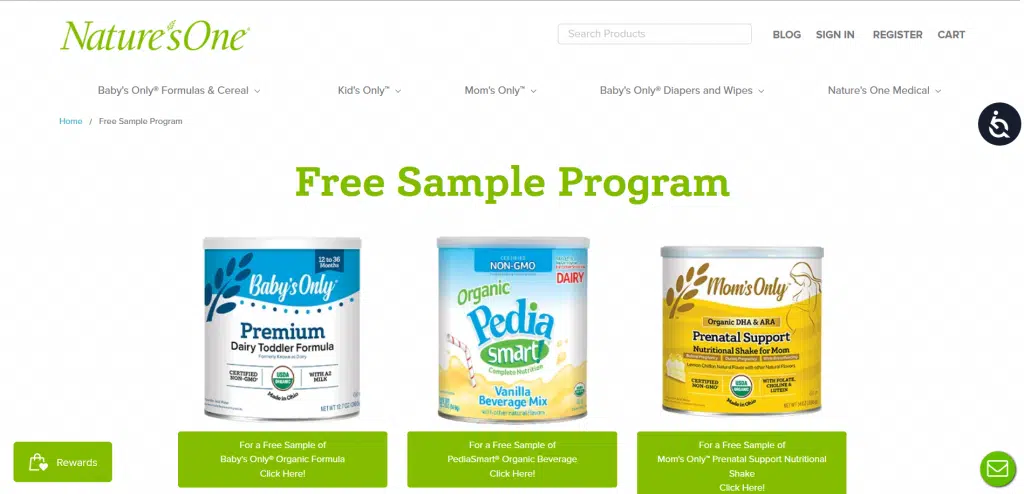 Nature's one offers a variety of formulas and nutritional shakes for babies from birth through the first few years. They offer one free retail size can of one of their products per household, so take a look at their website and choose the best one for your little one.
You will need to pay the shipping of $5.95 for the free sample. If the product is right for you and you wish to purchase more, they will discount future purchases.
Related Questions
Can You Get Free Baby Samples?
Several places provide free baby product samples. Many do have loyalty programs and offer sample packs. Stores like Target and Walmart require sign-up or creation of a baby registry. To receive sample-sized tins of formula, contact the company directly and speak to a customer service representative.
How Can You Get Baby Samples From Amazon?
Amazon has a generous baby Welcome Box that they will send you when you create a registry with them. You do need to be an Amazon Prime member to get this benefit, but fortunately, you can use the 30-day free trial. You will need to spend at least $10 on the registry to qualify, but the Welcome Box is worth loads more, so it is definitely worth your while. 
What Can You Expect From Free Baby Samples?
Some baby product companies only offer testers of the products that they manufacture. More general businesses, like Target, Walmart, and Amazon, provide compilation boxes of baby-related items that will come in handy. 

If you want to switch formulas and would like free samples, it is best to first decide on the best formula for your baby's needs and then approach the specific manufacturer for a free sample size pack to try.