Best Gift Ideas For Couples
Important Note: When you buy through our links, we may earn a commission. As an Amazon Associate we earn from qualifying purchases. Content, pricing, offers and availability are subject to change at any time - more info.
On special occasions and holidays, buying gifts for family and friends can have highs and lows. Finding presents for kids, parents, and single friends is not too stressful. But it's often the couples, new and established, that are the most difficult to shop for.
---
Advertisement
---
New couples are still finding out what they like to do together, and the couples that have been together for longer seem to have everything they need. So, what are the best gift ideas for couples?
Here are 33 ideas for the best gifts for couples below. Scroll on to read them all.
Key Takeaways
The ideal gift for couples is something they can use or do together.
Personalized and nostalgic gifts that bring back memories from their early days as a couple is always appreciated.
Consider the occasion for celebration when choosing a gift for couples.
Keep in mind the couple's interests and hobbies when shopping for a gift.
Table of Contents
What Is The Ideal Gift For Couples?
Choosing a gift for couples is easy if you know how they spend time together and what their interests as a couple are. Some love the outdoors and adventure. Other couples may like to stay at home and enjoy romantic evenings watching movies.
Once you have decided what to get them for a gift, don't be in a rush. Take your time and make sure the gift is of good quality and the best choice out of all the options. Here are more ideas on what to gift different types of couples.
The Still Dating Couple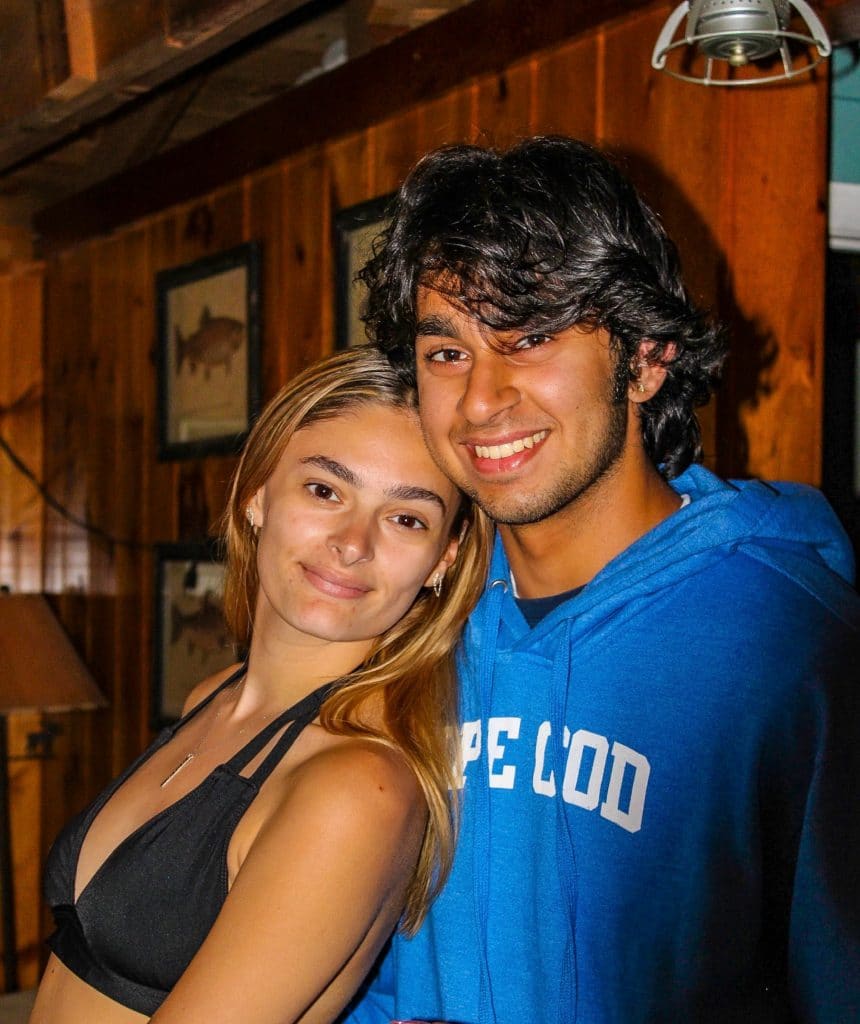 A couple who are still dating is still getting to know each other, so the gift should be focused on places to go and things to do together.
1. A Fun Card Game
You can gift the couple who are just dating gifts like a fun card game to find out who knows who better. The couple can play this on their own or pair up with other couples for a fun get-together.
Shop: deals for card games here.
2. Novelty T-Shirts
Novelty T-shirts for a girlfriend and boyfriend are perfect for a dating couple. Look for T-shirts with funny quotes or pictures about dating that they can wear on fun outings.
Shop: deals for t-shirts here.
3. Concert Tickets
Two tickets to a concert where their favorite band will be performing is an ideal gift for the dating couple. They can enjoy the evening in each other's company and listen to their kind of music.
For The Engaged Couple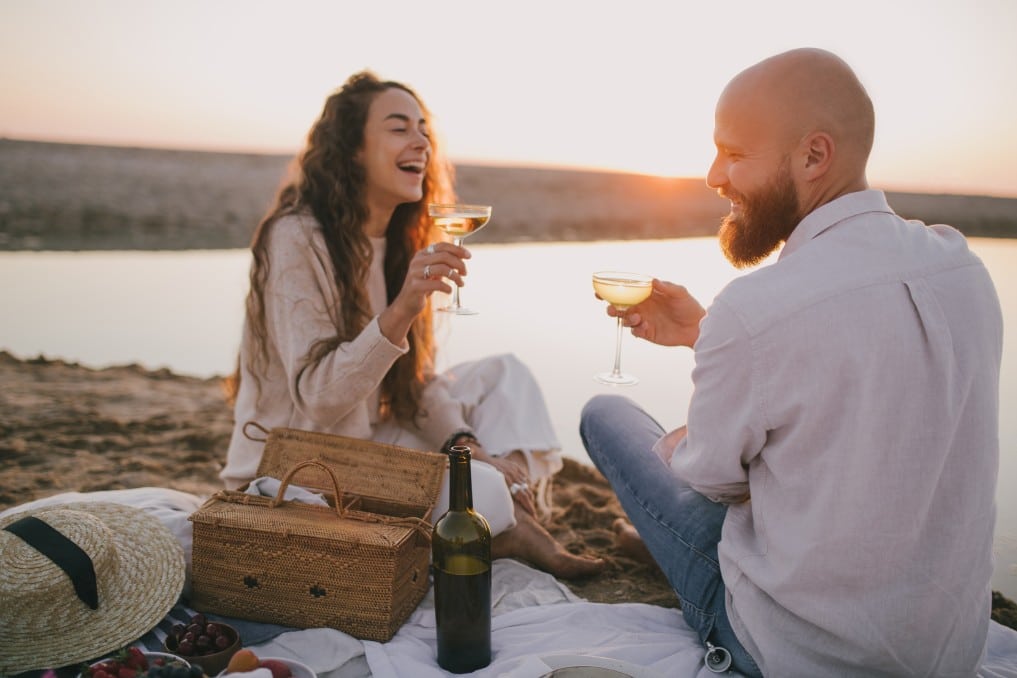 Couples who have become engaged are serious about starting a life together. You can give them something thoughtful but not too elaborate to celebrate their engagement. Items to help plan their wedding or something domestic for their life together will be welcome gifts.
4. A Bottle Of Wine And Wine Glasses
If the couple enjoys a glass of wine, give them a bottle of fine wine and two beautiful wine glasses for their romantic evenings together. And these wine glasses will be a welcome addition to their home accessories once they are married.
Shop: wine related deals here.
5. A Wedding Planner Book
Engaged couples will spend a lot of time discussing and planning their big day. An excellent idea for a gift is a wedding planner book that is small enough to fit into a purse and has a lot of information and ideas on weddings.
6. Puzzle Shaped Printed Photographs
A unique gift for the special couple is photographs printed on puzzle-shaped wooden stands. One piece with a happy memory of their engagement, and the other is for a future wedding picture. A beautiful way to display precious memories.
Shop: jigsaw puzzle deals here.
For The Newly Wed Couple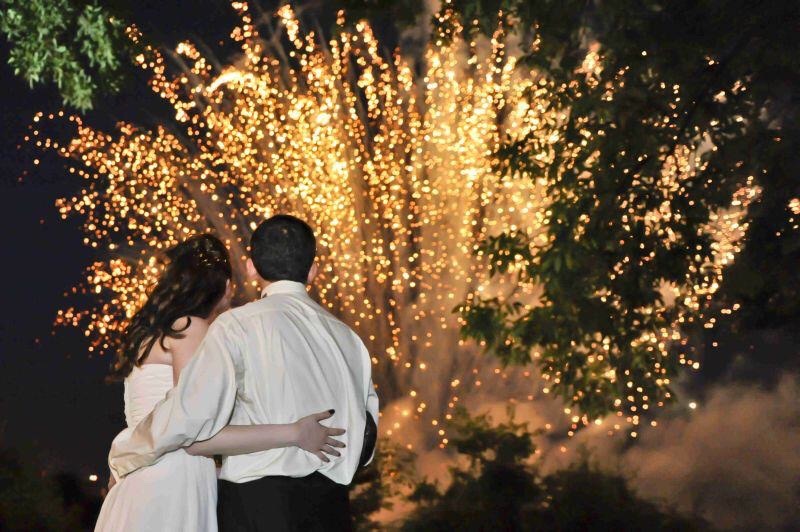 Wedding gifts are usually relatively easy as most couples use a registry, so you choose a gift off the list. But if they don't have a list, there are a few unusual items you can give them.
7. A Personalized Cutting Board
An ideal gift is a personalized cutting board engraved with their name and marriage date. Every time they use the cutting board, it will remind them of this joyous occasion.
8. A Picnic Backpack
A picnic backpack that is neatly organized with all the necessary accessories and requirements is a practical and lovely gift for the couple who loves the outdoors. They will enjoy using the backpack on all their fun nature trips.
9. Wind Chimes
Beautiful wind chimes to hang in a tree in their garden are an ideal gift for the newlywed couple. They can also hang the chimes on their patio or porch for a lovely musical decoration.
Shop: deals for Wind Chimes here.
For The Couple's First Home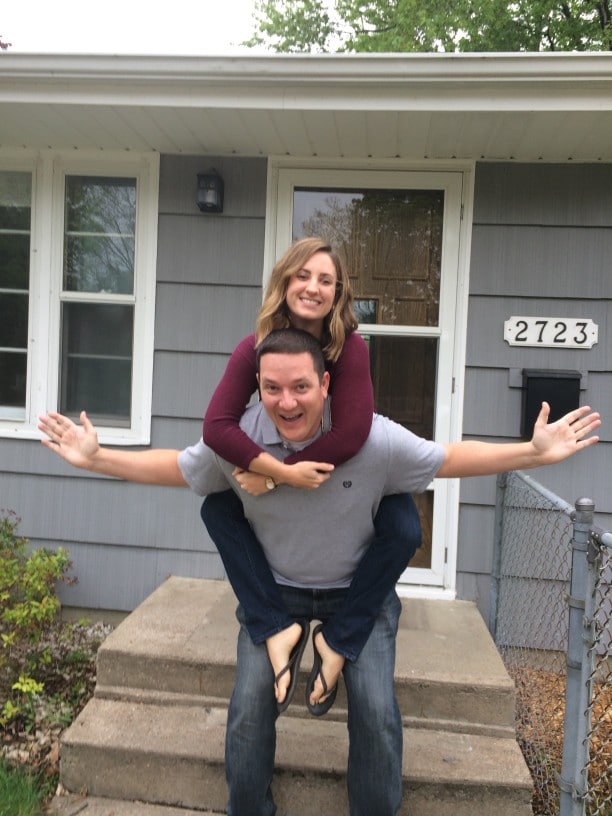 Buying a first home is an exciting time for couples, so give them a present to commemorate this milestone.
10. A Wall Mounted Key Hanger
An ideal first home gift is a wall-mounted key hanger for their new house keys. This is a must-have in every home so that keys can be neatly stored and everyone knows where to find them.
11. A Ceramic Candle Holder And Coasters
A house-shaped ceramic candle holder is a lovely gift for new homeowners. Gifting a set of ceramic coasters will be a welcome gift to ensure guests don't spill their drinks on the coffee table.
Shop: deals for coasters here.
12. A Portable Tray
A useful gift for this couple is a portable tray for sharing breakfast in bed or a casual dinner in front of the TV. The tray can also be used as a laptop stand or for drinks by the pool.
For The Couple's First Christmas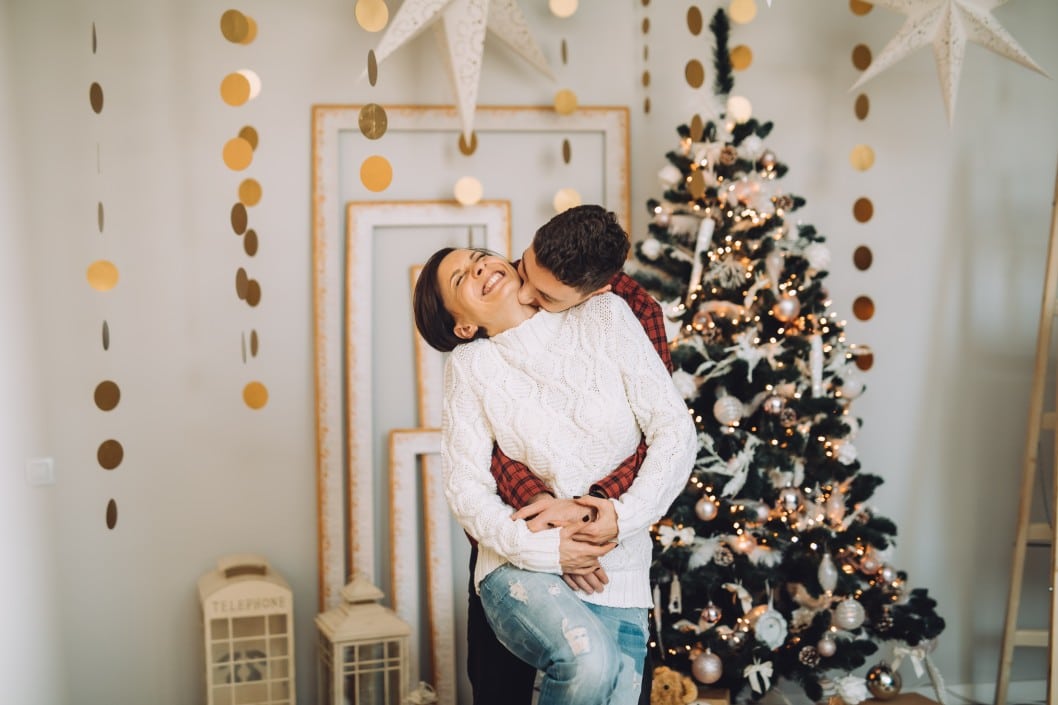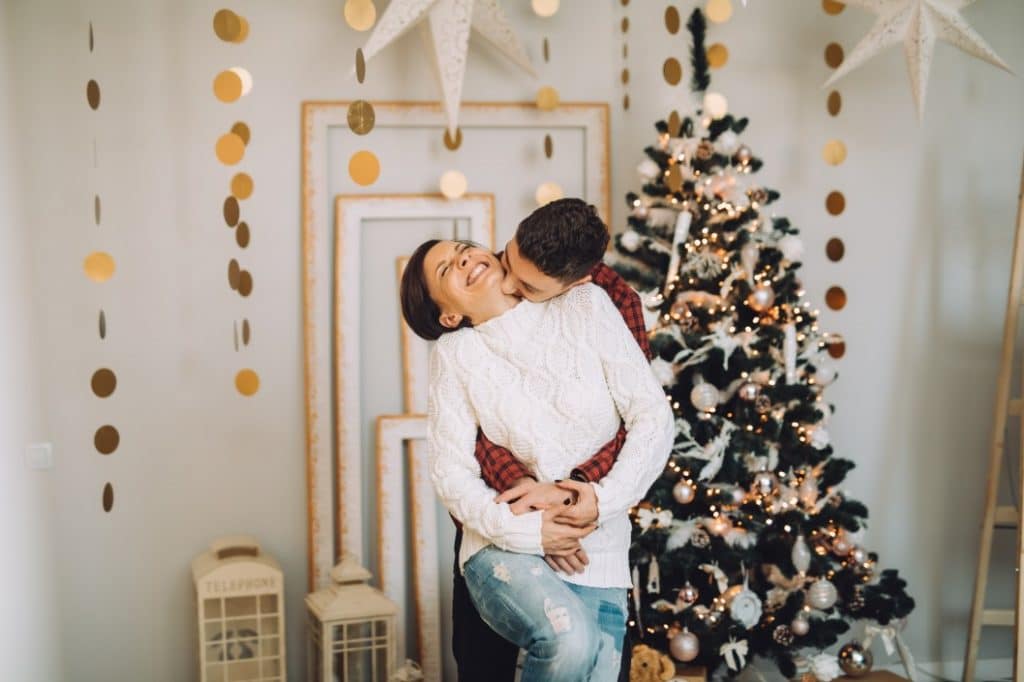 Buying a Christmas gift for friends is much easier now that they are a couple. The gifts can be something small but thoughtful to share or do together.
13. A Christmas Ornament For The Tree
Give them a 'First Christmas Together' themed ornament to hang on their tree. This ornament is a keepsake that can be used for all their future festive seasons together as a family.
14. A Set Of Themed Aprons
A set of Christmas-themed aprons is an ideal gift for special times spent creating new and exciting dishes together.
Shop: deals for Aprons here.
15. A Printed Photograph Pillow
Gift them a pillow cover printed with a collage of their favorite Christmas photographs for a memory keepsake. This pillow can be displayed on the bed or a sofa.
Shop: deals for Pillows here.
For The Couple Who Have Just Become Parents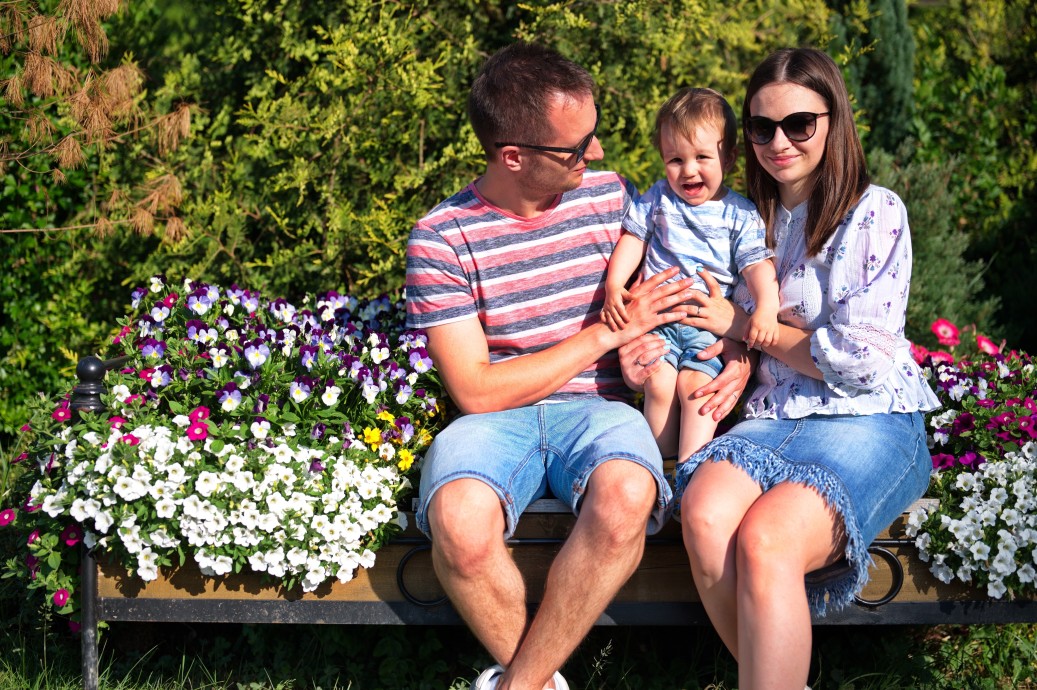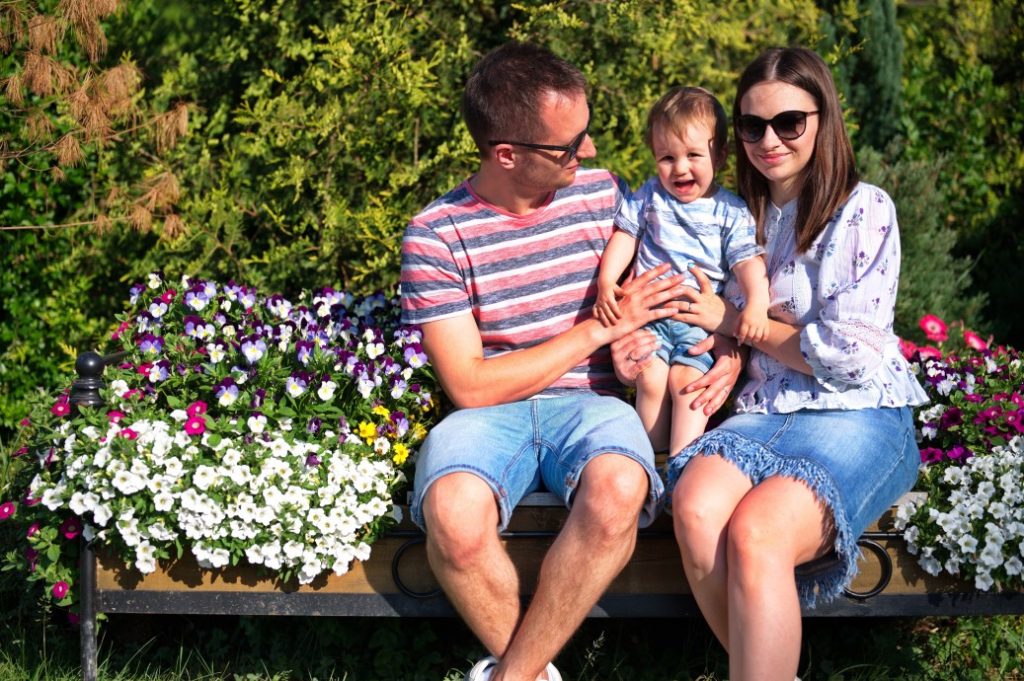 Starting a family is a huge change in any relationship. Once the baby is born, the couple moves into a new commitment, understanding, and love phase. The first few months with their new baby are hectic so give them gifts to make this phase easier.
16. Printed Novelty Socks
Two pairs of socks printed with mommy and daddy on the soles are an ideal gift to give the parents to keep their feet warm on their numerous trips to the nursery. Add a cute pair of socks for the baby.
Shop: deals for socks here.
17. An Energy Goodies Gift Basket
A basket filled with aromatic coffee beans, calming teas, and some energy snacks will be a welcome gift. Between all the fussing over the baby, this gift will help the couple through their sleep-deprived first months of being new parents.
18. A Cute Novelty Coin Game
A cute gift of two wooden 'flip for your fate' coins is a fun gift for the couple. They can flip the coin to see who will be next to change, feed, or burp the new infant.
For The Couple Who Love To Travel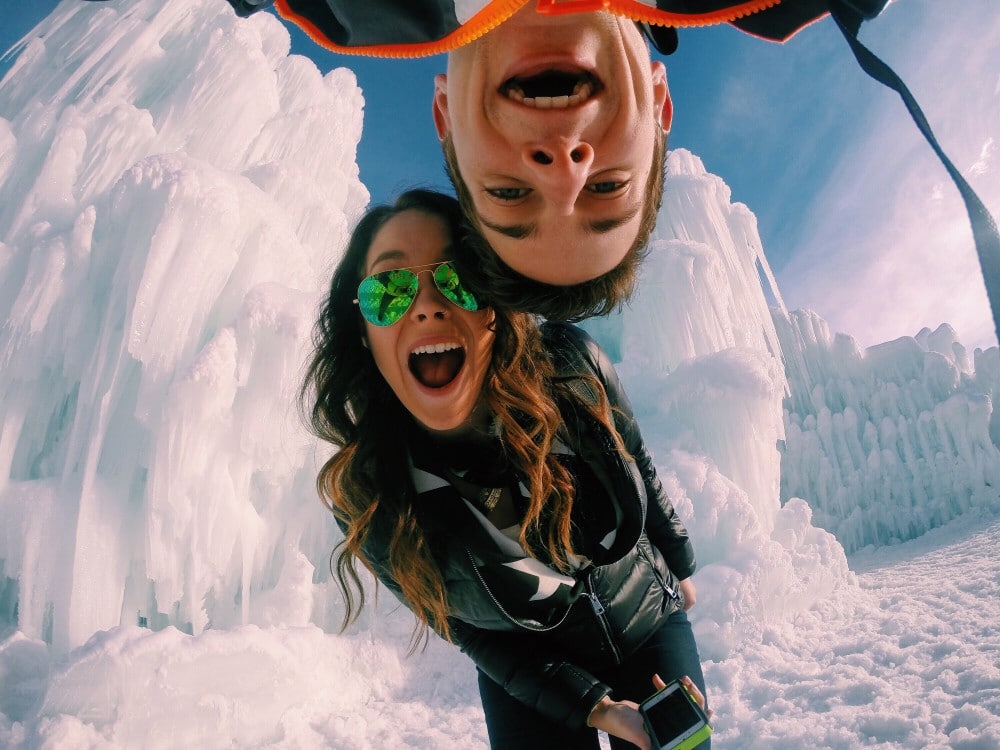 You must have some couples in your circle of friends who just love to travel and are always off to visit new places and countries. Gifts for them should be small enough to fit into their travel bags and be practical in nature.
19. Travel Plug Adaptors
A set of European travel plug adaptors for all electrical appliances when traveling to foreign countries. This is an essential gift to ensure they stay connected wherever their destination is.
Shop: Travel related product deals here.
20. A Passport And Vaccine Holder
You could gift them two passports and vaccine cardholders with room for business cards and a boarding pass. This holder will ensure all their vital requirements for travel are kept safe in one holder.
21. A Personalized Travel Journal Notebook
To record their memories, give this couple a personalized travel journal notebook. They can fill the pages with places they have seen and their bucket list ideas and future adventures. A gift they will cherish forever.
For The Couple Who Love To Garden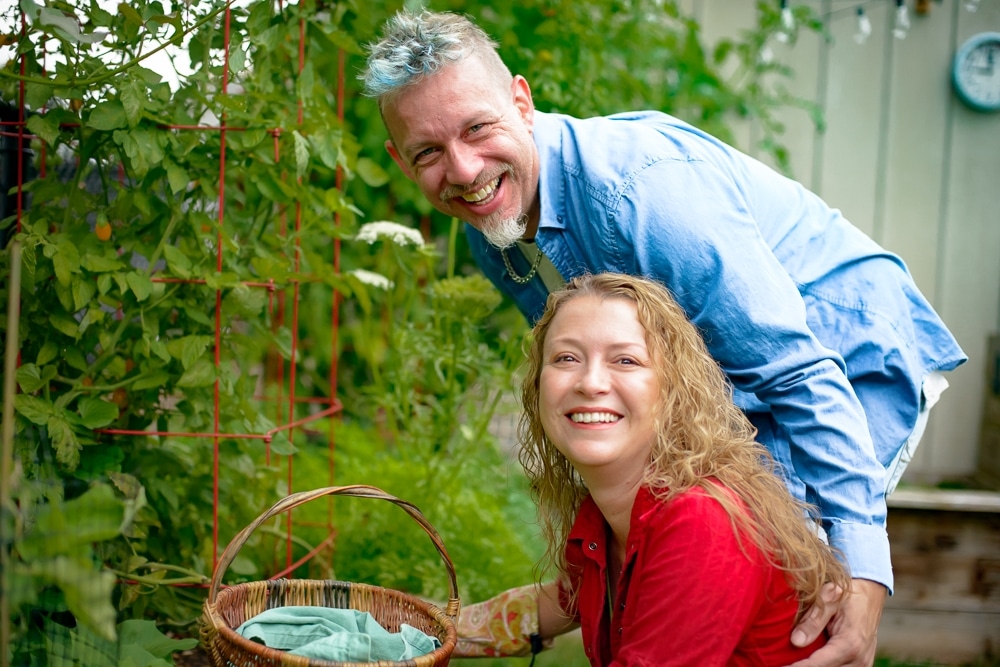 Give the couples who love to garden together functional gifts for their green hobby.
22. Kneeling Pads
For the avid gardening couple, give gifts such as thick kneeling pads, one in blue and the other in pink. They will appreciate this thoughtful gift, and it will protect their knees during the long hours of weeding and tending the flower beds.
23. A Gardening Hamper
Fill a wooden box with his and her garden gloves, beeswax hand cream, lip balm, and a few packets of plant seeds. Add a little garden gnome statue to stand watch over their flowering blooms. This will make a lovely garden hamper.
Shop: Gardening deals here.
24. Fruit Infuser Water Bottles
Two fruit infuser water bottles will keep the couple hydrated while tending to their shrubbery. They can add their favorite fruits like berries, lemons, oranges, or limes.
For Couples Who Love To Cook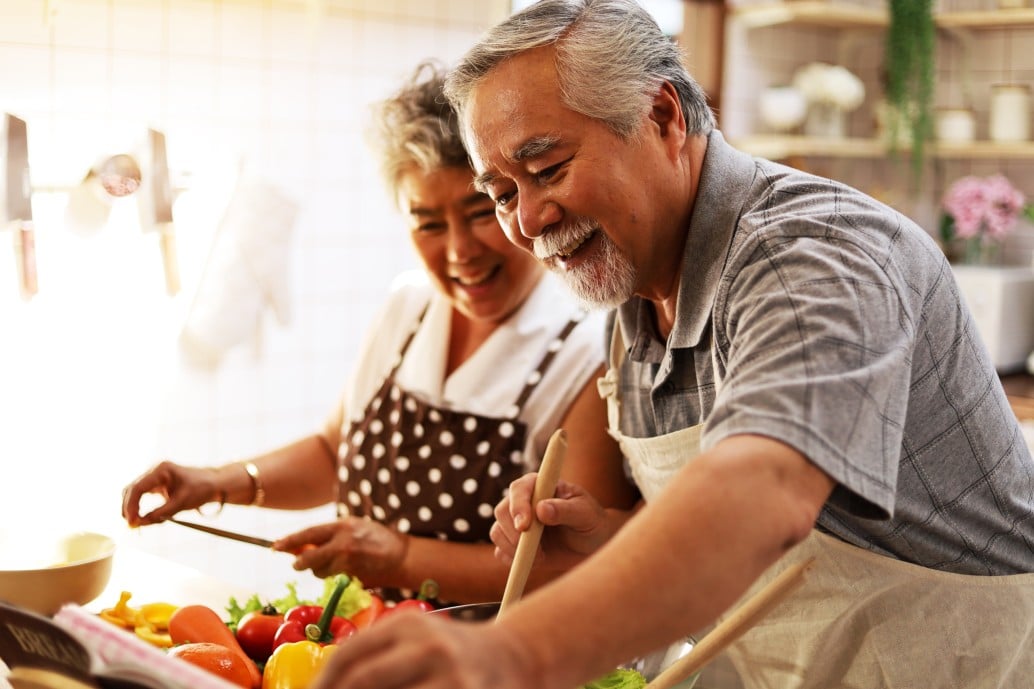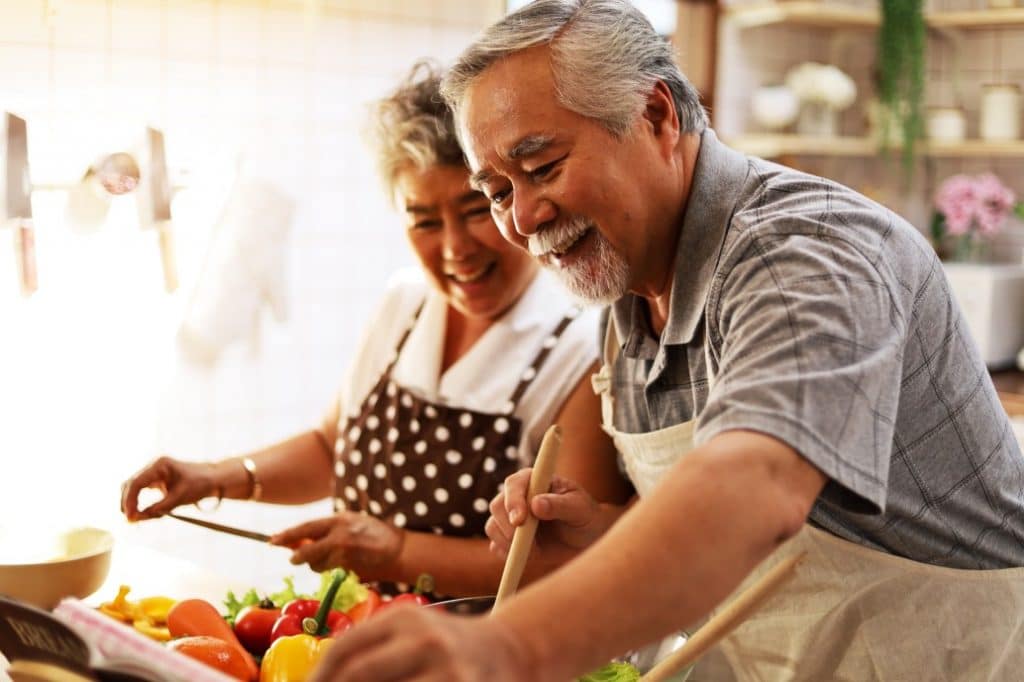 The couples who enjoy cooking together always have a house full of friends and family to sample their delicious and amazing food. It's easy to buy a gift for this couple; just choose anything to do with food!
25. Dishtowels, Oven Mitts, And Wooden Spoons
The budding chefs can never have enough dish towels, oven mitts, and wooden spoons. An assortment of dishtowels, two oven mitts, and different size wooden spoons will be a welcome gift.
Shop: Kitchen deals here.
26. Potted Herbs
Potted herbs in ceramic containers are ideal for growing on their kitchen window ledge. You can buy herbs like parsley, thyme, rosemary, oregano, and mint. This lovely gift will ensure that they always have fresh herbs for their dishes.
27. A Box Of Essential Salts
You can gift them a gift box with a selection of essential salts from around the world to use in their dishes. These salts will bring new culinary tastes to their cooking.
For Couples Who Love The Outdoors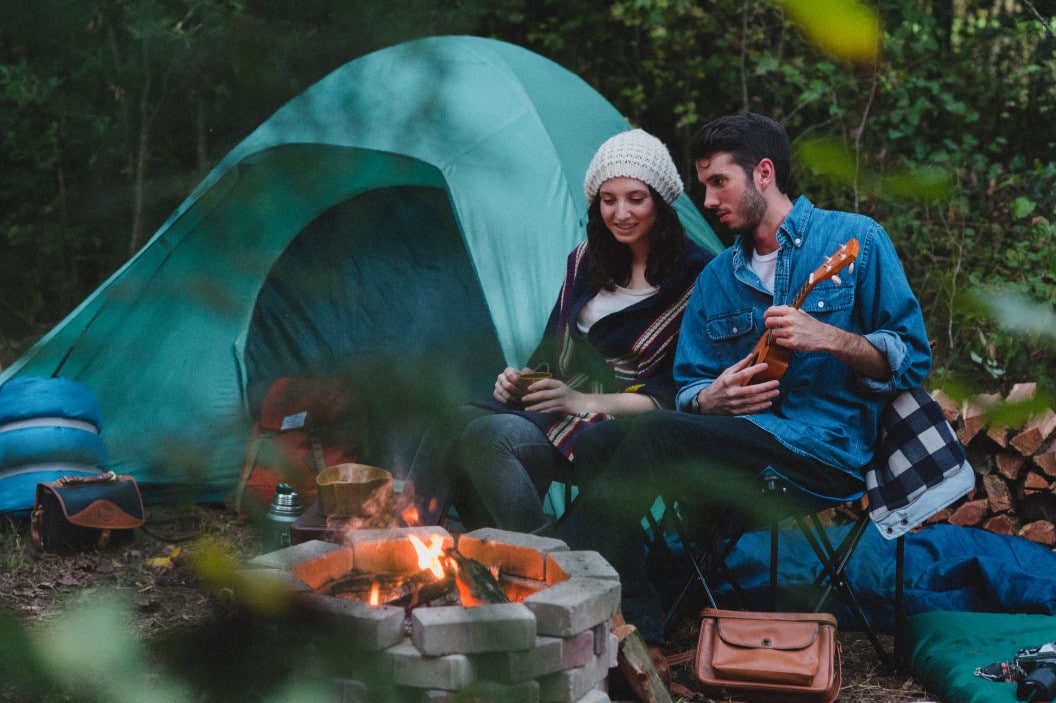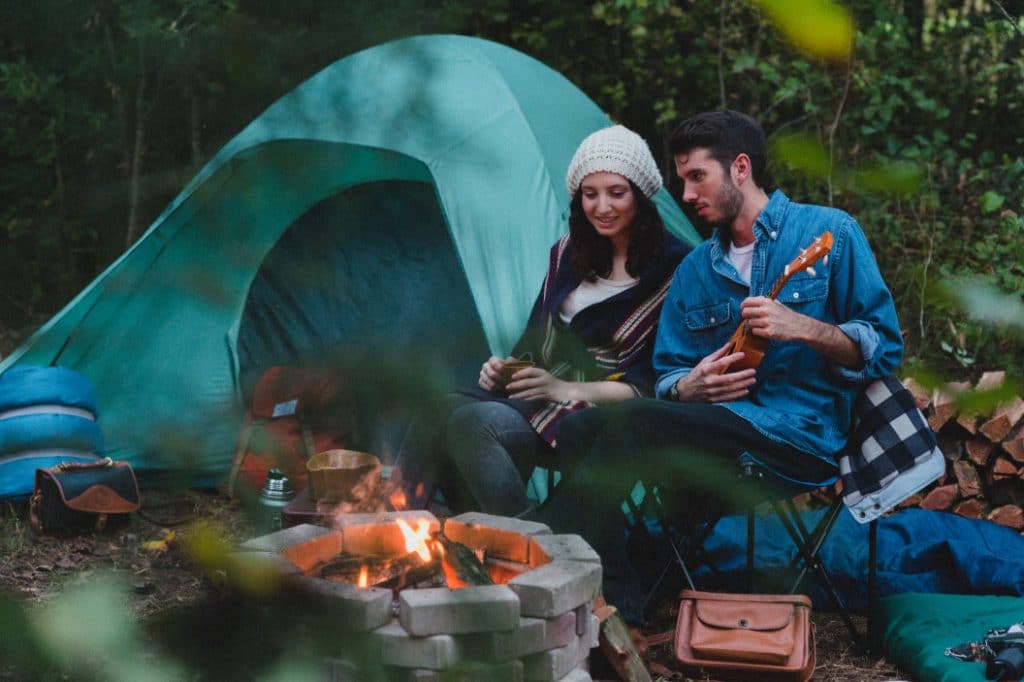 Couples who love to spend time outdoors, like going on hiking trails, camping, and enjoying being out in nature, are easy to shop for.
28. A Camping Hammock
You can give them a camping hammock for two, which they can string up between two trees on one of their camping outings. They will love watching the stars in the night sky or listening to the birds chirping in the trees in the early morning.
29. Camping And Hiking Books
Books on camping areas and hiking trails they can visit in the U.S is another excellent gift for an outdoor loving couple. With these books, they can plan outing trips to new and exciting places in nature.
Shop: Camping related deals here.
30. Matching Beanies And Mugs
Enamel camping mugs with cute quotes will be most useful on their camping trips. Two matching beanies for cold mornings in the outdoors is another gift they will love.
For The Retired Couple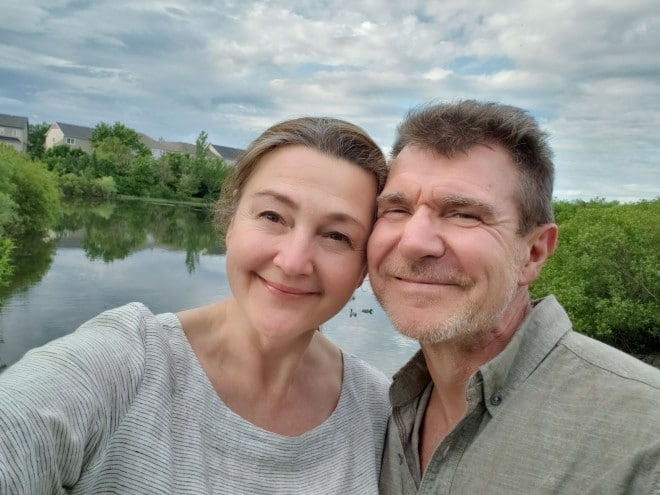 Couples who have retired and have reached the end of their working career are now enjoying new hobbies and interests. You can spoil this couple with a gift they would not buy for themselves.
31. A Hamper For Two
You can gift them a hamper of treats like chocolates, biscuits, dried fruits and nuts, and a bottle of wine. Add two lovely wine glasses so they can enjoy this hamper on one of their relaxing evenings at home.
32. Theatre Tickets
Two tickets to see a musical or theatre show will be a lovely spoil and a lovely date night. Choose a theatre production they have been wanting to see or a musical performance of their favorite songs which you know they will enjoy.
33. Neck And Back Massagers
You can gift them two neck and back massagers that can be heated and used to soothe any aching muscles. This will be a welcome gift for use after a day of playing golf, taking long walks, or working in the garden.
Shop: Massager related deals here.
Related Questions
After reading this article, you will have some good ideas on what to gift the different types of couples among your family and friends. However, here are a few questions that are often asked about gifts for couples.
What Is Considered A Meaningful Gift For Couples?
A meaningful gift is well suited to the receivers. It means you have considered if it reflects their personalities, hobbies, and what they like to do together.

Part of choosing a meaningful gift is also to consider the occasion for the gift. Is it a wedding, engagement, anniversary gift, or a gift for the birth of their first child? Gifts for all of these events can be personalized and give you an idea of what is the best gift to buy.
Does The Cost Of The Gift Matter?
It's not the cost of the gift that matters but rather the thought behind the gift. Consider the occasion and the couple you are giving a gift to.

You would spend more on a wedding present than on a Christmas gift. Likewise, you would give your best friends a more expensive gift than a couple you have only known for a short while.
What Is A Practical Gift For Couples?
A practical gift will add value to the recipients' lives. It's a gift they will enjoy using and are happy to receive. Examples of practical gifts are cute matching mugs, comfortable slippers, or espresso coffee makers.