What to Do When Your Amazon Package Is Not Delivered, Lost or Worse
Important Note: When you buy through our links, we may earn a commission. As an Amazon Associate we earn from qualifying purchases. Content, pricing, offers and availability are subject to change at any time - more info.
Key Takeaways
Amazon customers have multiple remedies if their items don't show up exactly as expected.
Very few Amazon deliveries go unresolved, and the vast majority of all packages are delivered to the correct location, on time, and in one piece.
You can greatly speed up the process of fixing a shipping error if you know what to do in advance.
Amazon does one thing very well: they will correct any delivery-related problem that is their fault.
If your package does not arrive as expected, don't panic. Take methodical steps to track it through Amazon's customer service channels.
When you order something from Amazon, there's a very high probability that it will arrive on time, in one piece, and will match the item on your order form. Rarely, as is the case with every business that sells and delivers things, there are snafus.
---
Advertisement
---
Because the retailer sells and ships billions of items per year, those errors take several forms. Maybe you've encountered some of them. Here's a short list:
The shipment is late
The item is damaged in some way
The item in the package is not what you ordered
The shipment never shows up (there can be several reasons for this)
The delivery person places your item at a neighbor's address by mistake
The item arrives, but the billing is incorrect (this, technically, is a billing error, not a shipping mistake, but it happens, so we'll include it on this list)
Your Amazon account lists the item as "delivered," but you don't have it yet
You receive multiple items when you only ordered one
A thief steals the item from your porch, patio, or delivery container
You receive an item addressed to someone else, and that you never ordered
Below, we'll look at how to deal with an imperfect delivery for an item you order on Amazon. Here are the main points to keep in mind:
What Can You Do When an Amazon Package is Late, Stolen, Undelivered, Lost, or Suffers Some Other Unfortunate Fate?
Tracking resolves more problems
Preventing delivery problems is better than waiting for your package to be late. When you order, you'll receive a confirmation email. Later, after the product ships, you'll get a second message verifying shipment.

For some international orders as well as products sold by third-parties on the Amazon platform, you won't always have the ability to track the precise location of all items. However, in most cases, once you get that second message confirming shipment, you can click "Track Package," or "Map Tracking" (if it's available).

Either way, you'll get a step-by-step display of where your shipment is located, when it's expected to arrive, and other pertinent details.
For a package that does not arrive on time, do not panic
That's because you need to check all the order details first. Visit your Amazon account and double-check that the address is correct, that you received a "shipment confirmed" email, and that the item is showing as "delivered."

The company notes that in unusual instances, which means very rarely, your account will show "delivered" when the package is not set to actually be delivered for about 48 hours. So, if you find yourself in this odd situation, wait for two days and contact Amazon customer service.
Who ya gonna call?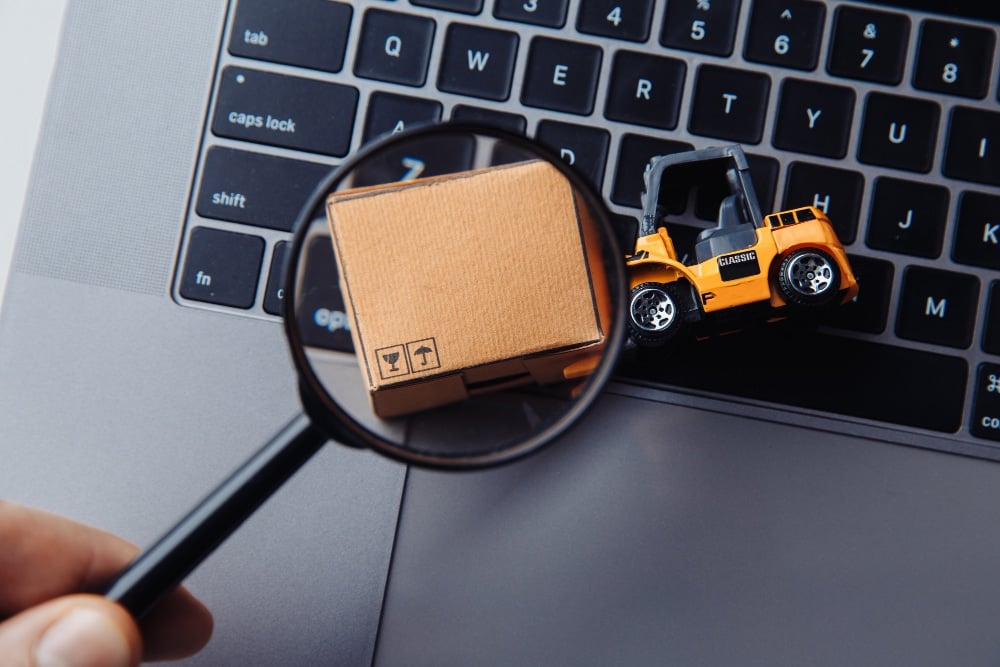 When you face a no-arrival, or late arrival, look to see where the package was last located. If it made it to the Amazon warehouse, call Amazon to track it down. If it never made its way to the warehouse and was shipped by a third-party, then contact the seller via Amazon's platform.

In most situations of late, missing, or wrongly delivered items, you need to do a bit of detective work, so you know who to call to get the fastest resolution.
Contacting Amazon
When you choose to contact Amazon to track a missing or late item, simply visit your account page and click on the kind of problem you have on the "Customer Service" tab. You can choose to chat via a robot or request a phone call.
Contacting a third-party seller
It's harder to get a quick resolution to a shipping problem by going through a third-party because essentially the issue is out of Amazon's control. However, on your "Customer Service" page, click, "Ask seller a question."
Resolution time
Generally, third-party sellers have about two full days to respond to your question. Amazon is good about getting a refund to your account within a week if the item never arrived or the seller does not respond to your question within a few days.

Typically, if it's a seller-oriented shipping snafu, you can get a full refund from Amazon into your account in around a week.
What triggers a refund?
If a third-party's package is more than three days late, or never arrives, or does arrive but is not the item you ordered, you're on firm ground as far as getting a refund from Amazon within a week or so.

To find out what's going on after you ask for a refund, go to your orders page and click "Problem with order" under the heading of the specific order you're inquiring about.
Late orders
When a late order is Amazon's fault, they'll routinely refund the shipping cost. If you are a Prime member, which means you're never charged for shipping to begin with, the company will normally give you a credit of between $5 and $20 or an equivalent discount on your monthly Prime membership fee.
Theft
If your item is stolen, whether or not you have video footage of the actual crime, file an official police report. Then ask Amazon for a refund or a replacement item. If you do have video of the theft taking place, give it to the police for their investigation. Let Amazon know you filed a police report when you notify them of the theft and request a refund or replacement.
Hub lockers to prevent theft
If you don't want to risk theft of a valuable package, you can have it sent to a hub locker in select locations. There are more than 50 such cities that offer this service. Bring your confirmation of delivery along when you go to the hub to pick up your item.

Three other ways to prevent item theft, once items are delivered to your property, include "key," "key for garage," and "key for gate." You'll need smart-enabled locking systems on your doors, gates, or garage to make this arrangement work. If you do, you can enable the Amazon delivery person to leave your item or items inside the door, garage, or electronic gate.
Contact an Amazon agent
In the vast majority of cases when you don't receive the correct item, or the things you ordered are late or damaged, the go-to solution is to speak with an Amazon representative via chat or on the telephone. Representatives are trained to resolve all sorts of delivery issues, and they have seen and heard everything.

Don't expect your case to be unique, but you should expect the agent to be helpful and give you a clear explanation about what the next step is. Often, you'll be told to wait 24 or 48 hours before filing a formal complaint, especially if your target delivery time specified a date range of several days.
Ask neighbors and friends for help
If you don't have smart locks or don't want to give Amazon permission to enter your property, ask a reliable neighbor or friend to oversee package delivery while you are away. You can even note on the order that it's okay for Amazon to leave a package at a neighbor's address, but be sure to specify the correct address when you opt for this approach.
FAQs
Here are a few common questions you will hear about Amazon's delivery practices, along with answers.
Does being a member of Amazon Prime give you extra leverage in the event of a missed delivery?
It helps. That's because Prime members go to the front of the line for all sorts of issues, whether it's a complaint about a missed delivery, receiving the wrong item, or something else.

Loyal Amazon Prime members pay $14.99 per month for the extras that come with being in the exclusive club. Most people who join Prime are frequent Amazon shoppers and do so to get free delivery, which is by far the most valuable benefit of membership.
How many packages encounter trouble?
The company does not provide raw or verifiable data about the number of incorrect shipments or deliveries that encounter any kind of problems, whether major or minor.

However, you can judge from reviews and general opinions in public forums that Amazon is at or near the 95 percent level of on-time, error-free shipment.

Considering the fact that the company is the single largest retail seller on earth and that they deliver many billions of packages every year, it's an astounding and praiseworthy feat.

Based on my own experience as a Prime member for several years, which is a sample size of one, I have only had one problem out of hundreds of items delivered, and the issue was the fault of a third-party seller.

Even so, Amazon's customer service sprang into action and saw to it that I received a full refund in a short period of time.
Do people in rural areas have more trouble with package delivery?
Apparently not. However, if you live near an Amazon hub in a larger city, routine delivery of common items often happens sooner than if you reside in a small town that is not near a hub.

For example, I live less than two miles from a hub in one of the nation's largest urban areas.

I've noticed that when I order usual items like hardware, common food products, and clothing, the estimated shipping time is typically between one and two days from the moment I place my order. That's likely because Amazon stores huge quantities of everyday goods in their hub warehouses, so the delivery is a local one.
What is the general opinion of millions of reviewers and social media folks concerning Amazon's delivery system?
It's very good. Amazon has its detractors, but not for reasons related to delivery.

Some folks don't take a liking to the company's chief executive, while others don't like how powerful the organization has become within the retail industry.

But those issues are outside the scope of this discussion, which is focused on what you can and should do when an Amazon product you ordered does not arrive on time and in good condition. On that count, the company far exceeds most of its large and small competitors because management has made a special effort to "get shipping right."

And in nearly every instance, they meet that goal. When they fall short, their customer service teams swing into action and resolve complaints fairly and very quickly.