Top 5 Options to Get Cheap or Free Tutoring for Your Kids
Important Note: When you buy through our links, we may earn a commission. As an Amazon Associate we earn from qualifying purchases. Content, pricing, offers and availability are subject to change at any time - more info.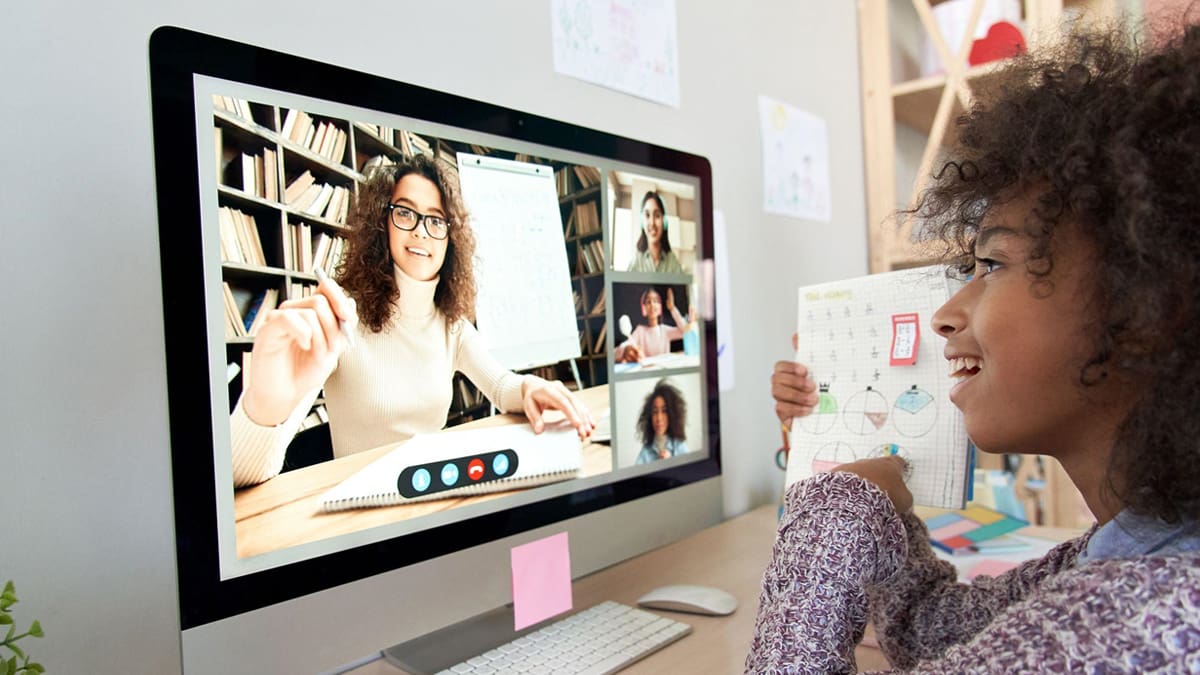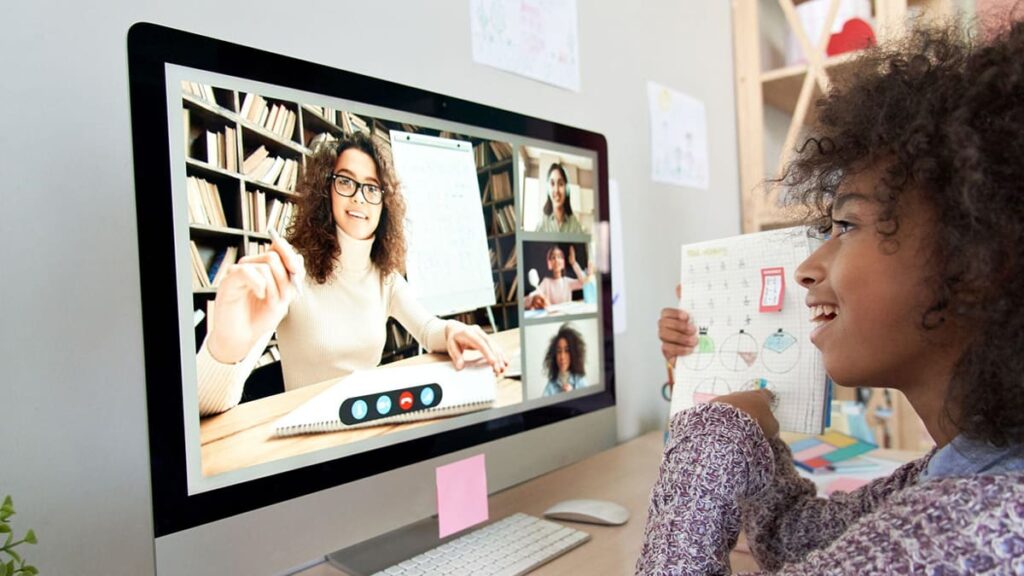 There are many reasons other than falling behind that parents will consider free virtual tutoring for their children. Tutoring is a great way to supplement a child's elementary school education and help them achieve academic success. Online tutoring may be one way of advancing your child in writing, reading, math, or any other subject area where they may need academic support.
---
Advertisement
---
Why Do Some Parents Consider Tutoring?
Aside from helping their children obtain a firm foundation on material, tutoring can be a viable option for a multitude of reasons, especially for elementary school children. Some include:
Challenging Their Child. Some children aren't challenged enough in the classroom. Children who are bored may translate into behaviors such as the class clown, acting out, grades slipping, or general disinterest. It is up to the parents and teachers to find out what the cause is for these behaviors.
Advancing Their Child a Grade. Some children, as stated above, are bored. Tutoring may allow them to advance a grade or take advanced classes.
The Child Has a Learning Disability. Your child may require special help in their education. Sometimes, schools are not always equipped to deal with it. Therefore, tutoring may prove beneficial.
Parents Feel Ill-Equipped or Lack Time to Help Their Child with Homework. Not everyone excels in every area. Sometimes parents don't do well in the same area that their child is struggling in. Also, sometimes parents don't have time due to demanding job responsibilities to help their child with homework.
Kids Are More Receptive to Addressing Academics With Another Person. Sometimes parents can make kids feel self-conscious. Also, some parents are extremely knowledgeable, but aren't able to teach at their child's level or in a manner they understand.
Tutoring helps a child with their self-confidence, subject comprehension, encourages organization, reinforces concepts, and builds good study skills.
Other benefits may include:
Supplementing school material
Kids are in charge of learning process
Self-paced learning
More time to focus on challenging topics
Builds good study habits
Promotes subject retention
Helps children think independently
Provides critical thinking skills and reasoning.
When looking for a tutor, consider that every child has different needs. You will need to find a tutor that can meet these needs and help your child to excel.
What Should I Look For?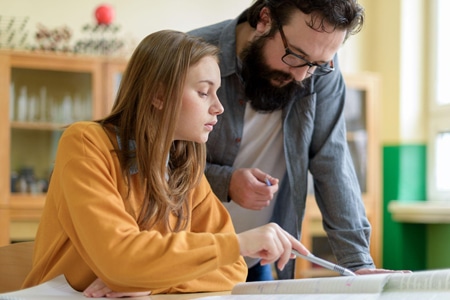 Begin by determining what type of help your child needs along with the money you have to invest in tutoring. Defining what you need will narrow down your search.
When looking for a tutor, prioritize what is the most important and consider these key characteristics:
Is in a convenient location or online
Evaluate the child and discover their skill level
Communicates regularly with their teacher
Develops learning goals
Discovers what techniques work well with your child and identifies what doesn't
Meets the academic needs of your child if they have learning disabilities or behavioral issues
Can motivate your child
Shares consistent progress reports
Maintains qualifications
Is highly recommended or can give references
Encourages your child to take responsibility for learning
Empowers your child to learn
Generates a safe, fun environment conducive to learning
Look for a tutoring program that helps your child to learn and empowers them. Additional materials can supplement what they are currently learning as well like videos, hands-on materials, games, etc.
How Do I Find Free Tutoring Services?
Most parents falsely assume that tutoring services will cost money. However, if you are resourceful, then you should have no problem finding someone to help your child. It may not be at a place that is regularly advertised but in a more traditional location.
1. Consider Your Social Circle. Many of your friends or acquaintances are gifted in certain areas that perhaps you are not. If your child is lagging in a subject, ask any one of them for their assistance. They may be willing to help or know someone who can. Even if they don't, they can sometimes refer you to a low-cost tutoring place.
Also, consider the parents or siblings of your children's friends. They may know of affordable tutors, or they may have an older child that excelled in a certain subject. Sometimes parents may barter with each other. Tutoring lessons can be used in exchange for free babysitting or help cleaning out a garage.
2. Ask Your Child's Teacher. The teacher knows which areas your child is falling behind on and their learning style. They are invested in your child's education. Schedule a meeting to ask about extra time for tutoring or extra-curricular credit.
The teacher may have a spare period where they can help your child catch up, or they may be able to direct you to a peer tutoring program. This is where older students or those that excel at a subject tutor struggling kids.
3. Obtain Help With an Online Tutor. Online tutors eliminate commuting by helping their students succeed through video conferencing. Their screen becomes a virtual whiteboard.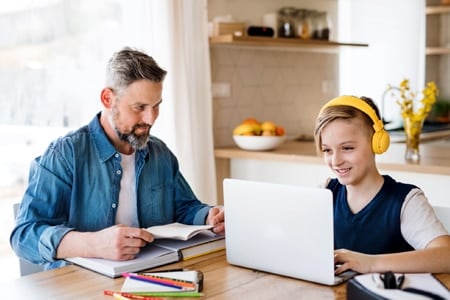 Low-cost or free tutoring includes the following resources:
4. Consult the Library. Some libraries partner with Brainfuse and Tutor.com to provide free tutoring. Some institutions also host free tutoring, low-cost test preparation, or help with homework. The librarian may also know people who offer affordable tutoring.
5. Call the Boys and Girls Club. This program works toward the development of children. They are available in most communities and offer homework help for children in kindergarten to grade 12.
While not everyone can afford to tutor, there are organizations that can help. Many of them offer free tutoring to low-cost tutoring. Children should not have to risk their future because they aren't fully grasping a concept. These places are here to help get your child back on track.