When Is The Best Time To Buy Patio Furniture?
Important Note: When you buy through our links, we may earn a commission. As an Amazon Associate we earn from qualifying purchases. Content, pricing, offers and availability are subject to change at any time - more info.
Key Takeaways
Getting a bargain on patio furniture is easy at the end of the summer in August and September.
Retail stores and websites generally have the best selection of patio furniture earlier in the year.
If you want absolute bargain-basement pricing, then hold out for October when it's easy to score patio furniture at 70-percent off.
Are you hoping to upgrade your patio game with some new furniture? If so, your best chance to score a deal is probably in August or September.
---
Advertisement
---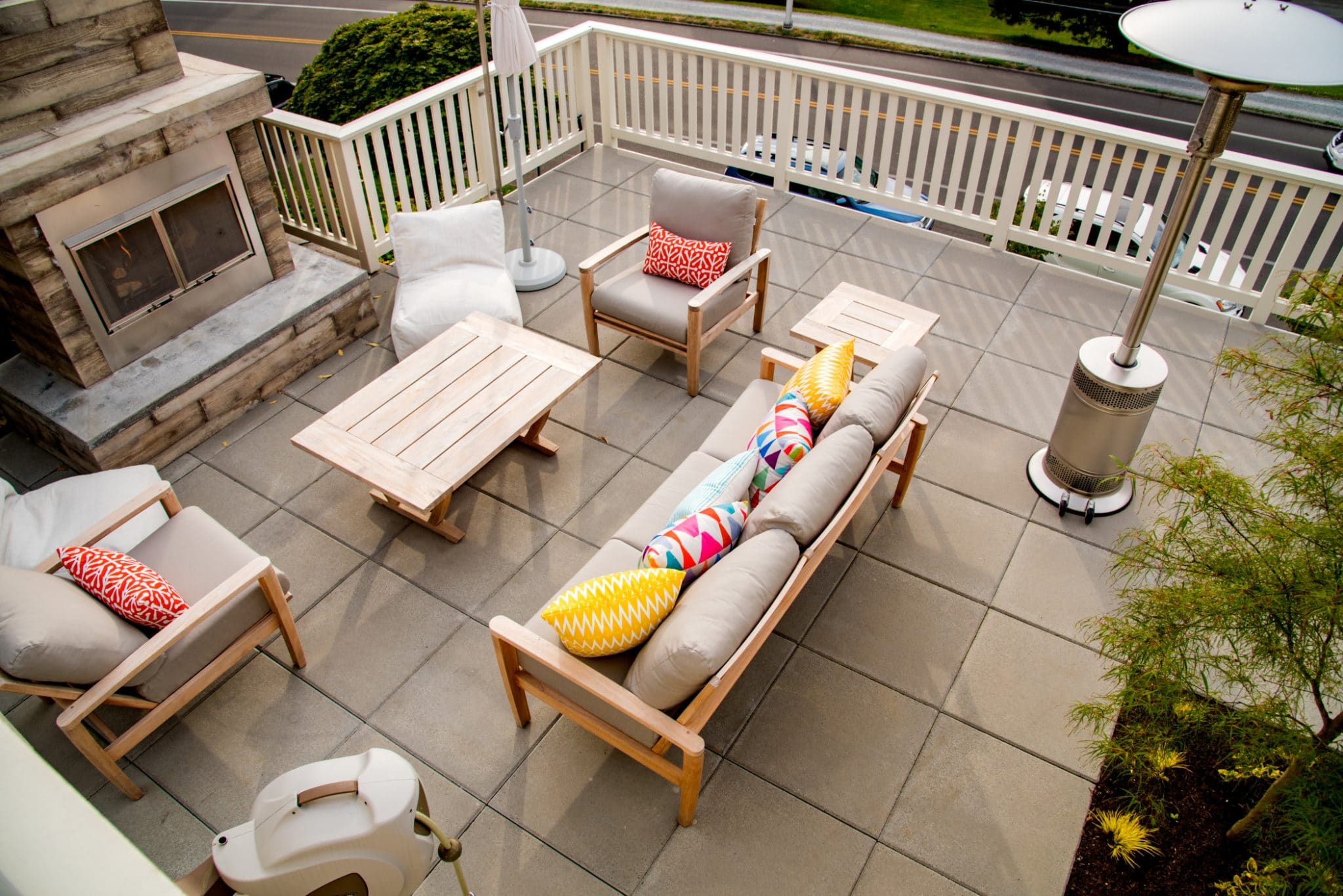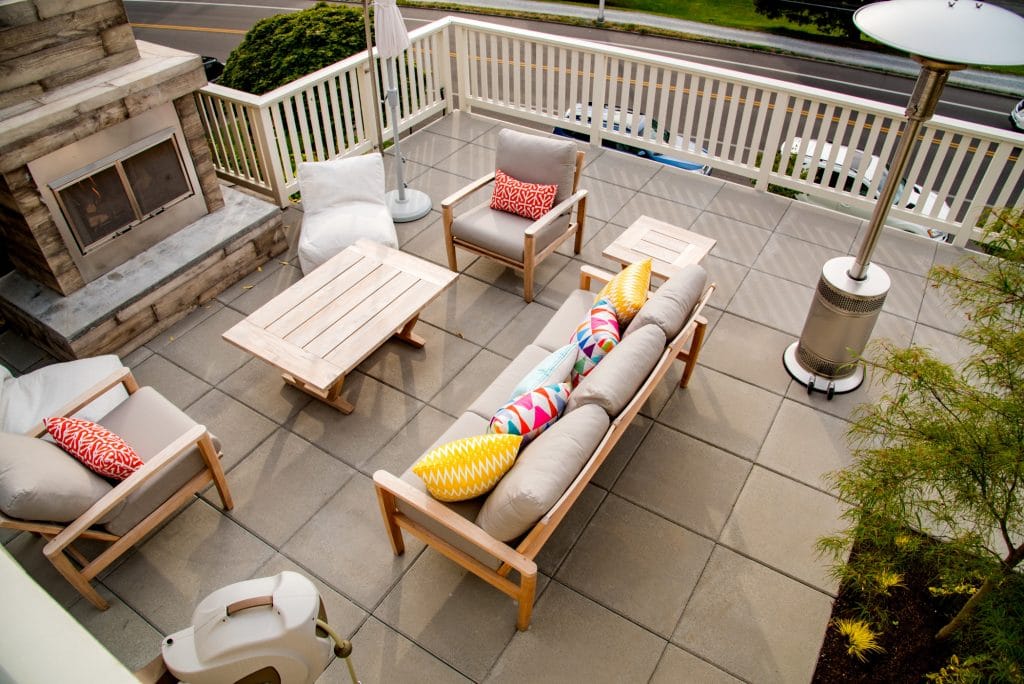 However, if you're really picky about the style of patio furniture that you buy, you may want to shop starting in April or May when the selection is probably the best.
When Price Is Your Primary Concern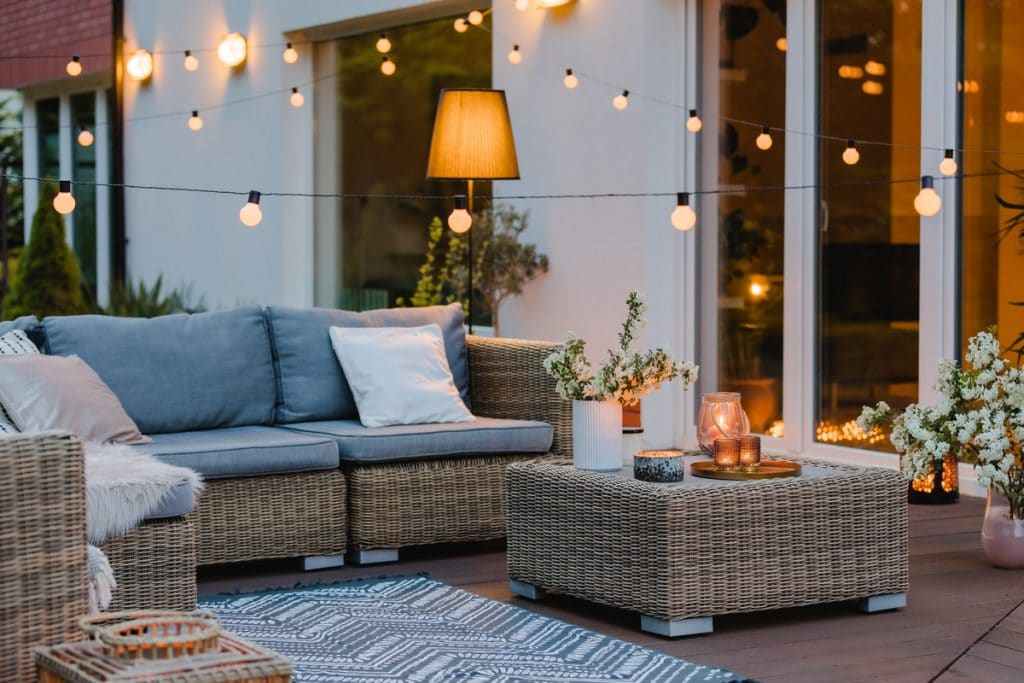 Of course, you'd love to have that super-stylish patio furniture set that you saw on Instagram. Unfortunately, you almost passed out when you saw the price.
The good news is that it is possible to score incredible deals on patio furniture year round. However, you're going to have to wait until the end of the outdoor lounging season to get the best bargain historically.
If you are incredibly choosy about the model, color or specific set that you want, then waiting for a bargain may not be the best strategy for you.
Still, if you shop around and keep checking on deals, there's no reason why you couldn't find something that is similar to your dream patio furniture, but is much more within your price range.
Shopping for patio furniture is best in August and September where you are likely to see discounts. This time period represents the end of the season, and stores are really motivated to clear out their summer items in favor of new products for the fall.
These are the months during which you are likely to see discounts on patio furniture of around 20 percent. Many stores and websites will still have a fairly broad selection, which may mean that you'll even be able to score that Insta-worthy set that you've been drooling over.
If you can hold off until later in September, you might even see discounts of 50 percent. Of course, stores are not going to have as much inventory at this time, but if you aren't too picky about styles and colors, you can do really well.
You might consider getting your must-have pieces at 20-percent off and then returning later in September to see what's left at 50-percent off.
Do You Want Really Deep Discounts?
If you just want functional patio furniture at the absolute lowest prices, then wait until October to buy it. It's not unusual to see stores and websites selling their remaining outdoor furniture items for 70-percent off. All retailers are anxious to see the end of their summer stock, and this is your chance to score.
It's important to understand that if you wait until October, you may have to choose items that "go together" rather than items that "match." This is a deal-breaker for some consumers, but others are excited by the opportunity to mix-and-match patio furniture pieces to come up with a unique finished product that's enhanced by their personality.
October also is your chance to get your hands on items from a collection that is extremely likely to be available the following year. This way, you can get what's in stock now at 70-percent off and then get more pieces in the spring or summer next year.
What About January & February?
Some brick-and-mortar and online retailers may start bringing out their patio furniture shortly after the beginning of the year. In fact, you may even come across deeply discounted one-off items from the previous year around which you can build your collection of outdoor furniture later in the current year.
February brings many opportunities to score patio furniture discounts both online and in stores. Websites probably have the edge on the competition at this time of year, as they can offer deep discounts because of a lack of overhead costs.
Holiday Sales May Offer Valuable Discounts
Occasions such as Earth Day, Memorial Day, Fourth of July and Labor Day all may give retailers an excuse for discounting patio furniture. Earth Day and Memorial Day are good times to get deals on leftovers from last year. Spend some time scoping out the new offerings too. These may be provided at discounts on these holidays or farther down the road.
As Labor Day arrives, summer is coming to an end. This is when you are likely to start seeing the absolute best discounts on outdoor furniture.
Don't Make Common Patio Furniture Mistakes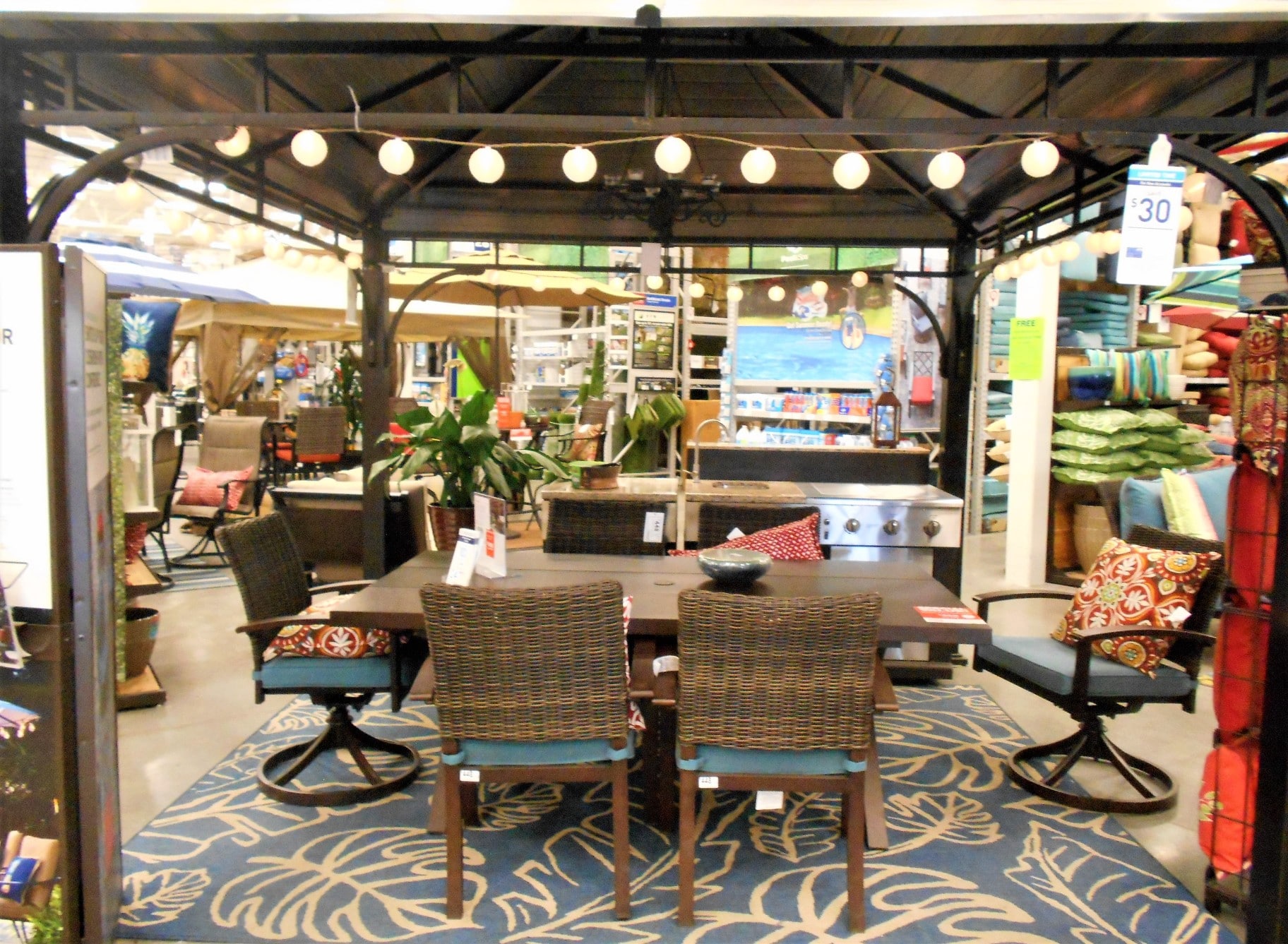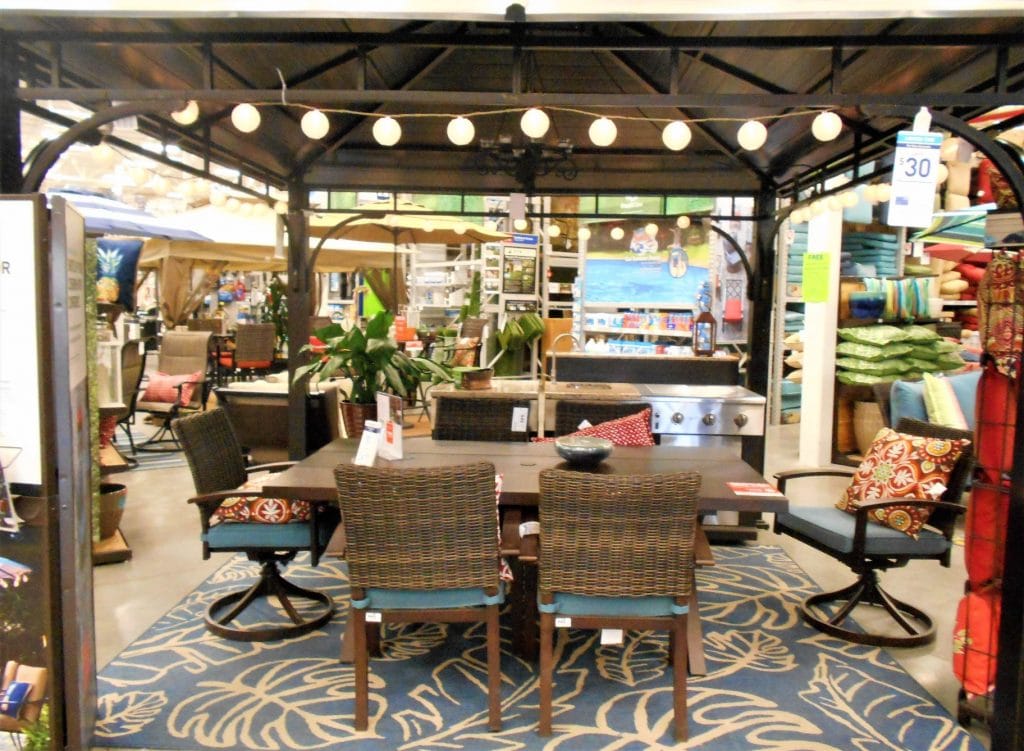 Whether you are looking for the deepest available discounts or are determined to get the "perfect" set of patio furniture regardless of cost, you are in danger of making some common mistakes when you shop.
These are the errors that people end up regretting almost immediately, whether they were frugal or dropped their entire savings account on a purchase.
Before you purchase any patio furniture, make certain that you know how much space you have. Eyeballing the size of your deck or patio is no substitute for accurate measurements. This helps to ensure that you get patio furniture that isn't either too large or too small for the space. It's also helpful to double-check to make certain that there's room for the French doors to swing open and for people to walk around the space.
You also don't want to turn a blind eye to the quality and materials that you are buying. Patio furniture ranges from cheap plastic pieces costing just a few bucks up to whole sets that may cost multiple thousands of dollars. Despite the pricing, some of the materials out of which this furniture is made are likely to be better suited to their purpose than others.
Before you buy, do some research about what patio furniture materials are best able to withstand fading from the sun or plenty of exposure to wet conditions. It's also helpful to look into what kind of maintenance may be required to keep your patio furniture looking and functioning as it's supposed to.
If you happen to be shopping for patio furniture in a brick-and-mortar store, then don't skip the all-important "sit test." Too many consumers get excited when they see a spectacular discount. In fact, they get so excited that they forget to even sit in the chairs before they buy them. When they get home, they realize that the chairs are uncomfortable. Don't waste your time and money. Try the set out before you buy. If you're buying online, examine many user reviews to see what others are saying about the comfort of the set you're considering.
Most people do not use their patio furniture all year. This means that when you are shopping for patio furniture, you also will want to look for ways to properly store it during the off season. For instance, a container that's suitable for keeping large cushions dry no matter the weather is a wise investment. You further might consider some weatherproof covers for the furniture that cannot be brought inside for storage.
As you are shopping, be certain that you are giving enough consideration to how your patio furniture will be used. Do you frequently entertain large groups? You may need to buy extra chairs. Does your deck get more than its fair share of sun? It might be a good idea to invest in at least a couple of good-sized patio umbrellas. Do you like to serve drinks and meals on the patio? This means that it's wise to invest in a central table as well as some side tables.
FAQs
When is the best time to get bargains on patio furniture?
If you're looking for the best balance between inventory and price, then shop in August and September. You'll see discounts of between 20 and 50 percent and a reasonably good selection.
When should I shop if I want an in-demand set of patio furniture?
It's wise to start early in the season, perhaps even February or March so that you can plot what you want and where you can get it. If you're determined that no other outdoor furniture will do, then your best option is to buy as soon as you find what you want. Waiting for a holiday or until later in the season may save you some money, but you may not be able to get all of the pieces that you'd like.
Does patio furniture have to match?
Absolutely not! While some people love a matching set, others just don't have the budget for it, or they like to use their creativity to furnish their outdoor living space. Also, if you aren't a stickler about having everything matching, then you'll have better opportunities to buy pieces at deep discounts.