Walmart Protection Plan: Is It Good?
Important Note: When you buy through our links, we may earn a commission. As an Amazon Associate we earn from qualifying purchases. Content, pricing, offers and availability are subject to change at any time - more info.
When you make expensive purchases at Walmart, such as electronic equipment or consumer electronics, you want to be sure that they will work properly. Regrettably, no product can ever be guaranteed to perform as advertised regardless of how high its price tag is. There are protection plans at Walmart that cover accidents and damaged equipment under certain conditions, but how effective are these plans?
---
Advertisement
---
The Walmart protection plans are good and recommended by most of Walmart's clients. Walmart offers different protection plans of varying once-off prices for most of their items sold. These plans will either repair products damaged from everyday use or replace the worn-out components.
The plans are not for free, but Walmart is offering a guarantee that its products will either perform as intended or be fixed or replaced. There are positives and negatives associated with Walmart's protection policies. Before deciding whether or not it is worth the money, you need to have an accurate understanding of the details, so here is all you need to know about the protection plans.
Walmart Protection Plans: How Do They Work?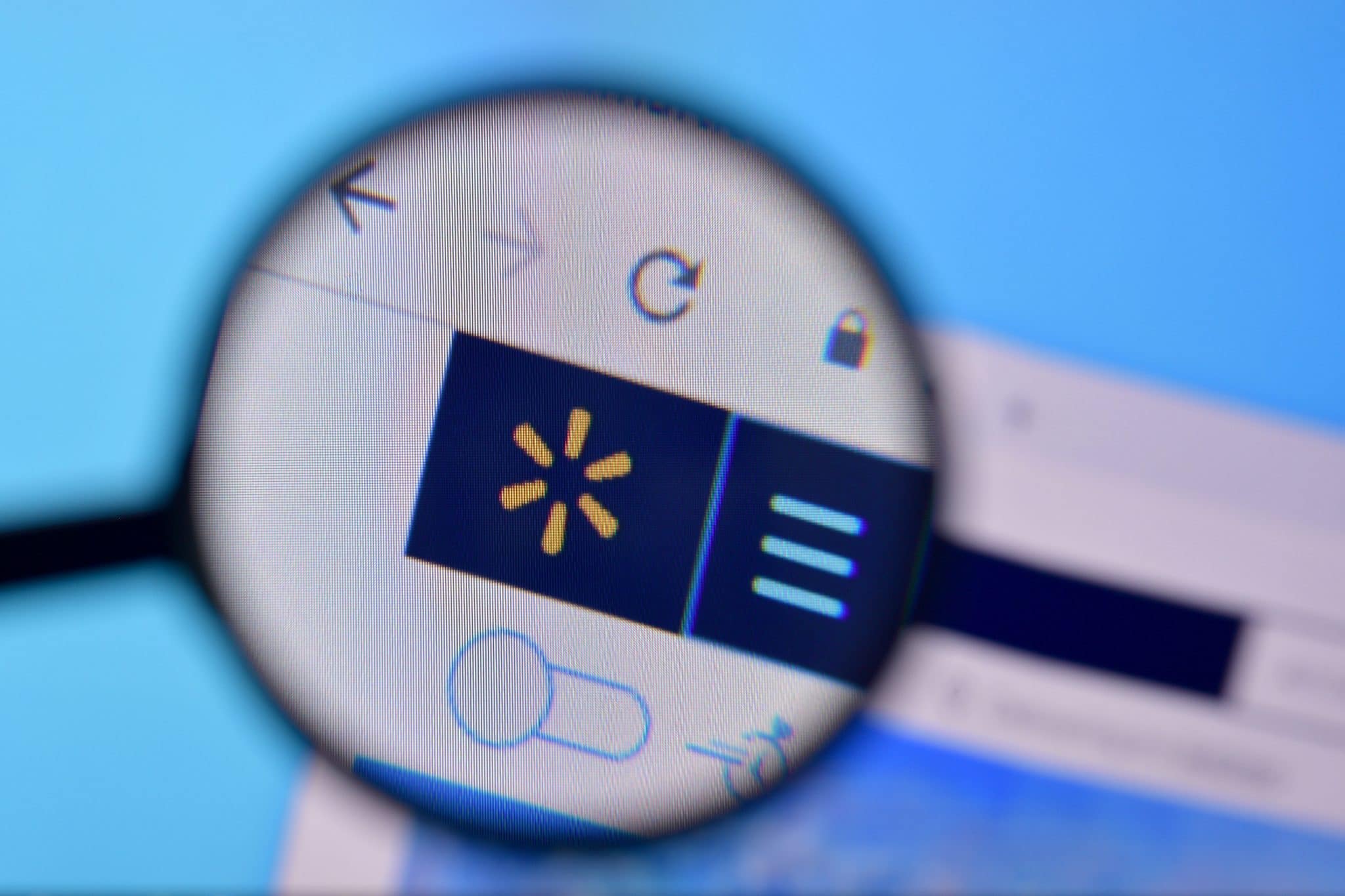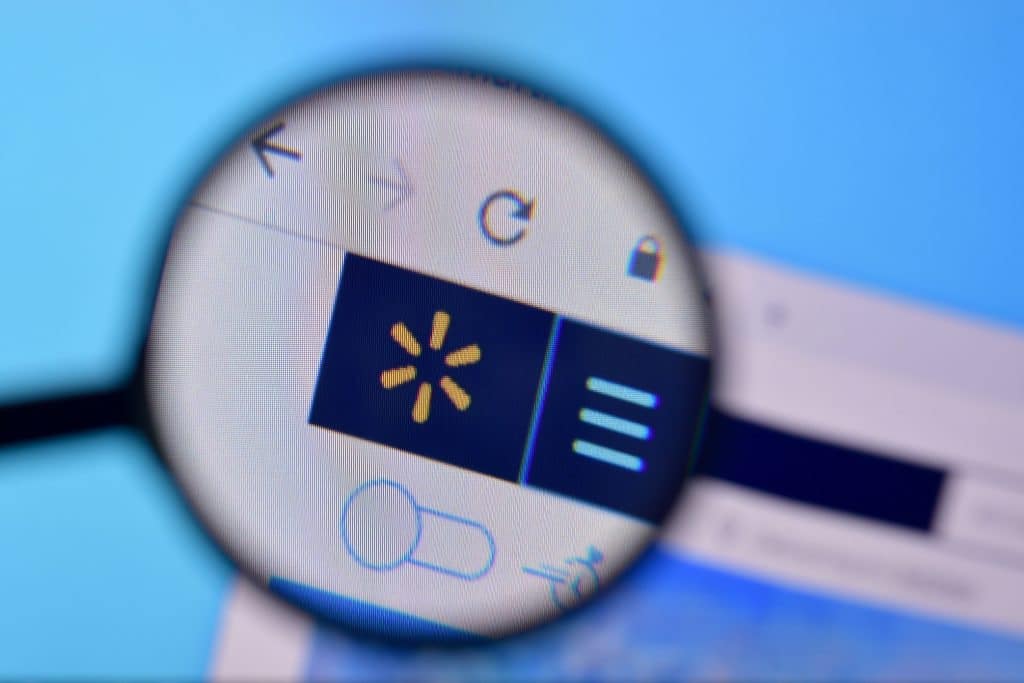 A well-known and renowned insurance company in the US, Allstate provides the protection plans sold at Walmart. To ensure that you are covered, you must either buy a protection plan at the same time as you purchase or order your product(s) or do so within the first 30 days. (Currently, you will not be able to buy a protection plan elsewhere other than in-store.)
Many of the products sold in-store and online at Walmart are eligible for protection plans. Most purchases are covered if they fail due to "normal usage" or if the product has a manufacturing defect. It can be seen as a way to get you to purchase an "insurance plan" to cover items if they cease functioning; yet, the insurance company, Allstate, has the last say on whether or not they will cover the occurrence.
If you purchase a protection plan from Walmart, you will automatically register after purchasing. Creating an account on the Walmart website using the email address you provided when buying the protection package is all you must do to get started.
How To File A Claim With A Walmart Protection Plan?
You can make a claim submission in one of two ways with Allstate. You can submit a claim online by signing into your account at Walmart, after which you will be forwarded to SquareTrade, which is Allstate's claims site. Once there, you can claim by following the instructions provided on the SquareTrade website.
You also can call Allstate directly and speak with a representative over the phone. This representative will handle the filing of your claim on your behalf. When you call, the length of time you have to wait might vary widely according to the time of day.
Therefore, when it comes to filing a claim, Walmart/Allstate would prefer that you do it online since it is the approach that is both the simplest and the fastest. The operation is as follows:
Enter your login information into the Walmart dashboard, or create an account if you do not already have one.
You will then be sent to the SquareTrade website, where you will need to follow the instructions and submit the required information.
Take possession of both the item you purchased and the receipt from the transaction.
In most cases, you will get a rapid response from Allstate unless the company needs further information. If this is the case, a representative will contact you and help guide you through the subsequent steps.
Allstate will evaluate the situation and determine whether or not to replace or repair the item. They will provide you with a box to return the product if they decide to accept your claim, which is not a complex process. You must return the product to the given address in the packaging provided and then wait for them to repair or replace it (they might also reimburse you for a new one).
Walmart/Allstate will inform you to use the manufacturer's warranty if the product's warranty covers the problem you are reporting, and if you are still within the warranty term. Most warranties cover anything from ninety days to one year, depending on the product.
Walmart Protection Plans: Cost And Coverage
The protection plans offered by Walmart are good for as long as you need them to be. You can choose a protection plan for periods longer than one year.
Some of the plans for certain items cover the product's lifetime until you decide to stop using it or it becomes damaged beyond repair. You may search through the available plans on the Walmart website to pick the best protection package. Alternatively, you can visit your local Walmart and ask about the best protection plans for your needs.
Although each product category plan details what it protects against, protection plans often include coverage for wear and tear from regular usage. Only a few devices, like laptops, phones, and tablets, have insurance that will cover accidental damage, such as when liquid spills on them or when they fall and break their screens.
The once-off fee for a Walmart protection plan ranges from $2 USD to $39 USD, depending on the protected item and the period the protection plan will cover. What your Walmart protection plan covers might vary significantly based on your purchased item.
What Do The Different Walmart Protection Plans Cover?
TV plans cover every size of a TV, covering various brands and models, 4K UHD, 1080p, 4K resolutions, and new and refurbished devices. TV plans consider the technical and mechanical challenges due to regular usage. A television that will not power on, a broken remote or screen, and speakers that have stopped functioning are all situations that qualify for coverage.
The electrical and mechanical issues that might arise from regular usage and accidents are addressed in laptop plans. Concerns like faulty batteries, cracked screens, liquid damage, and corrupted hard drives are all eligible. Accidents from spillage or falls and other misfortunes are included here.
The mobile phones and tablet plans cover any technical or mechanical issues due to regular use or accidents (including accidental damage). Displays that have cracked, problems with charging, touch screen difficulties, and damage caused by spills are some instances of addressed claims.
Plans for outdoor power equipment only include the electrical and mechanical problems that arise during routine operation. Examples of covered scenarios include electronic malfunctions, problems with the power supply, motor failure, and the usual daily wear and tear.
Plans for general products only address problems for the electrical and mechanical components. Instances such as a gadget that is unable to turn on, problems with its electrical components, and failure caused by regular use are examples of incidents that are covered (nothing excessive or damaging).
Jewelry and watch plans cover only broken or damaged jewelry caused by normal wear and tear. You must provide evidence that the damage was solely caused by typical usage and that you in no way contributed to the damage (submerging a watch in water, etc.).
What Is Not Covered By Walmart Protection Plans?
A protection plan from Walmart covers many different problems, but not all cases are covered. Most product plans do not extend coverage for theft, vandalism, or intentional damage. Plans also don't guard against the following situations:
Items misplaced.
Items improperly kept.
Damage ensued due to an accumulation of dust, garbage, or other materials.
Unsuitable handling of an item.
Cosmetic harm.
Light bulb failure in projectors.
Replaceable items like batteries.
Products that are put to use in the business sector.
Manufacturer's faults.
Problems with computers brought on by a virus.
Any losses or issues covered by another policy.
The Pros And Cons Of Walmart Protection Plans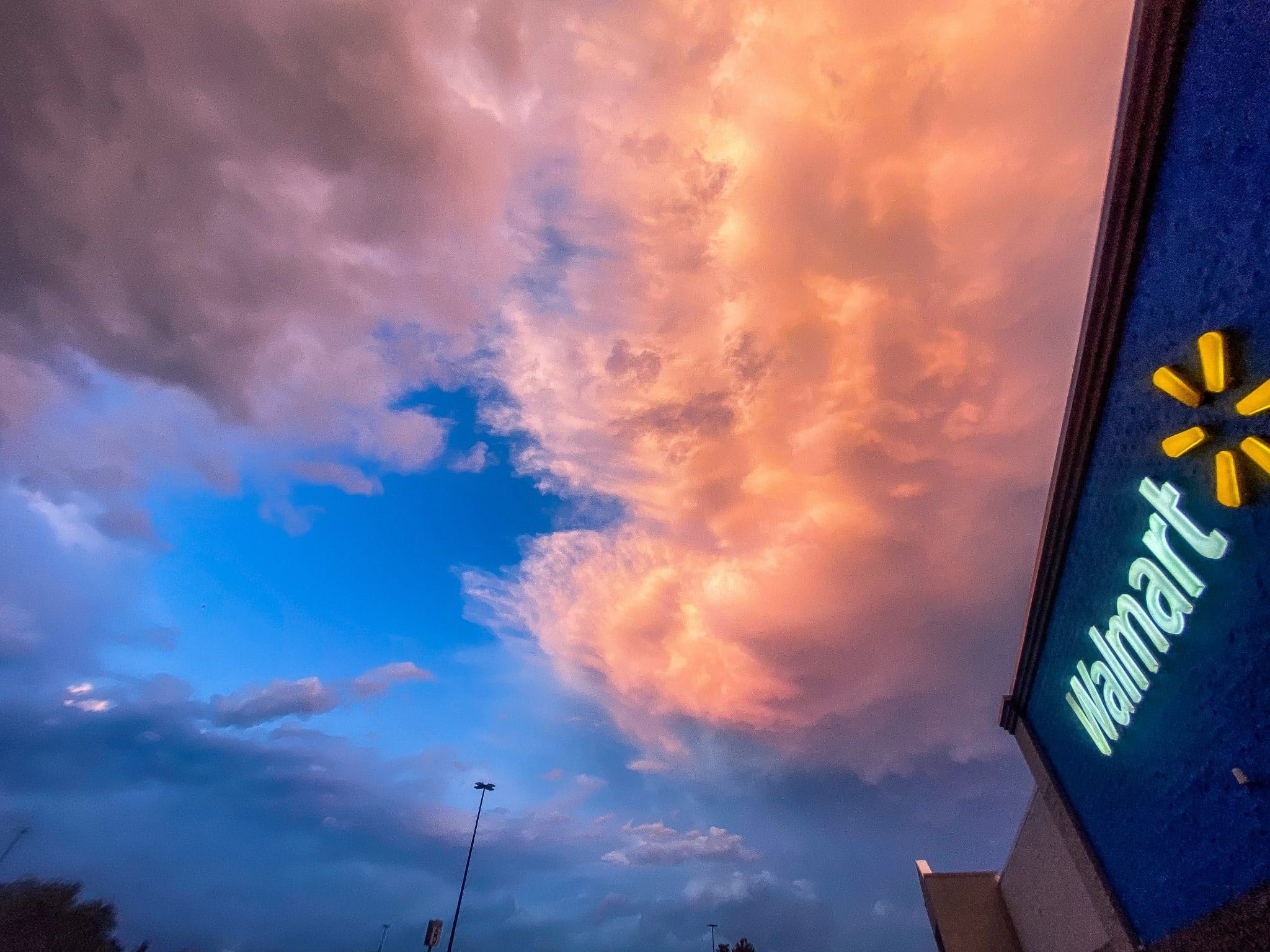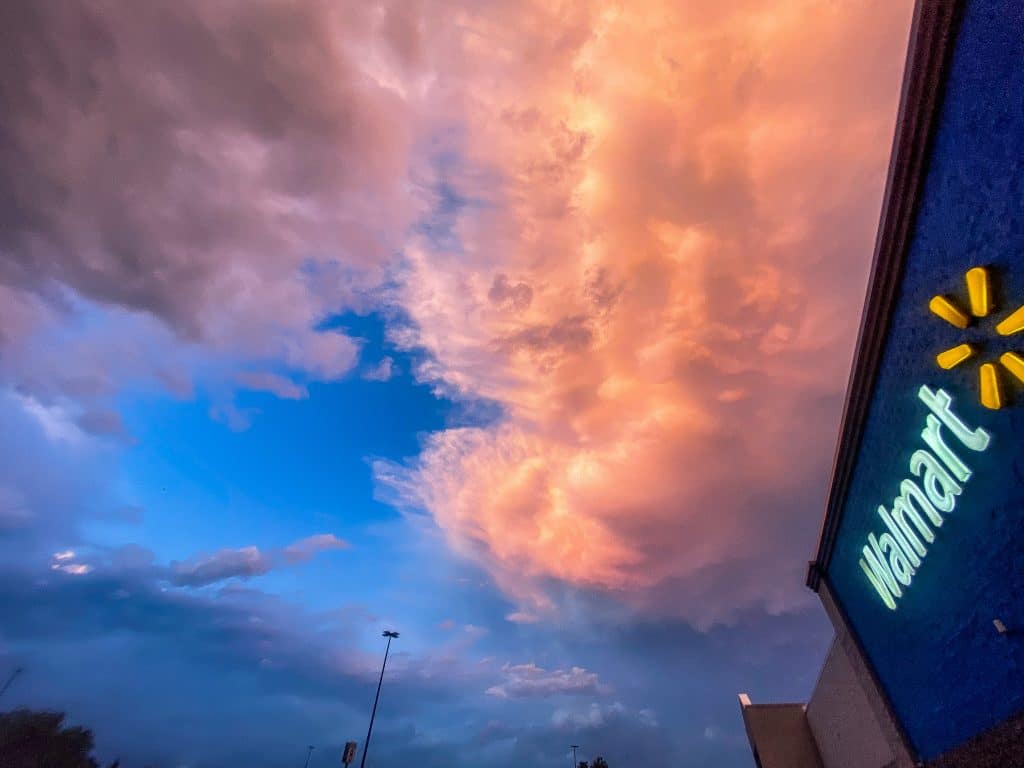 To begin with the positives, Allstate is a reputable insurance provider that has been around for more than 85 years. After logging in to your Walmart account, you will have the ability to easily manage all of the various product plans that you have purchased.
You can store your receipts online so that you won't have to waste time looking for them when filing a claim. Download the Walmart app, then go to the 'register a plan' menu option inside the app to scan your receipts. Alternatively, you may upload a copy of your receipts via this link.
In the first thirty days after you purchase a protection plan, you can cancel the plan and get a complete refund if you change your mind about keeping it. After the first thirty days, you are still free to cancel your subscription; however, you will not be entitled to a monetary return for the whole amount.
If you bought a protection package in-store, you could go to your nearest Walmart store with the receipt (for your plan) to cancel your plan. You also can terminate the service by logging into your Walmart account and canceling the plan by following the on-screen instructions.
Allstate customers may contact a representative for help with their product at any time, day or night, seven days a week. You can transfer the plan associated with an item that you have sold or given away by logging into your account and choosing the option to 'transfer plan.'
Moving on to the negative aspects, Allstate maintains the right to repair or replace any given item at its discretion. In addition to the cost of the item itself, there is a fee associated with the plan that may go up to $39 USD. You risk having your insurance claim rejected if you cannot provide the necessary evidence of what took place or if the incident in question is classified as an "accident."
To submit a claim, you need to have the original receipt for the merchandise. If you do not keep the receipt in your Walmart protection plan dashboard or if you cannot locate the real physical copy of the receipt, you will not be able to submit a claim. Only Walmart-sold products are covered; therefore, differentiation might be difficult because Walmart is a marketplace.
Is It Worthwhile To Purchase A Walmart Protection Plan?
There is no doubt that Walmart protection plans are beneficial, and it is to your advantage to have bought insurance via one of these plans. The protection plans have resulted in many happy customers. These customers are relieved to report that there were no issues with processing their claims.
Walmart's protection plans have many advantages, the most important of which is the assurance that having a protection plan is worth the expense. On the other hand, some clients have had poor experiences with their plans, and they disagree with the evaluation presented above. They believe that the plans are a waste of time and effort.
Suppose you have just acquired an expensive item that you intend to keep for several years. It could make sense to pay the additional $39 USD (most plans for pricey products cost about this amount), but it could be a waste of money to cover lower-priced items.
Even if you only pay an extra $2 USD for a protection plan, that's an additional $2 USD on top of the product's price. In addition, a plan that costs just $2 USD will not cover nearly as much as a more expensive one, so you'll likely end up having to purchase a new product anyway.
Allstate doesn't cover accidents unless you purchase a phone, laptop, or tablet, and in most situations, accidents cause devices to cease working. If you're aware that you have a terrible habit of breaking things around the home by knocking them over, kicking them, or dropping them, you should rather keep money aside to buy replacement items.
Final Thoughts On The Walmart Protection Plans
In any large company, certain claims processors may have difficulty. Some people with bad experiences think the Walmart protection plans are worthless, while others disagree. Many more pleased consumers were delighted with the procedure and said Allstate was efficient and polite when resolving their claims.
Studies show that Walmart's protection plans provide considerably more advantages. According to consumer satisfaction statistics, if an eligible item fails, the peace of mind is worth the extra cost.