Selling Feet Photos: Guide To Making Extra Shoe Money
Important Note: When you buy through our links, we may earn a commission. As an Amazon Associate we earn from qualifying purchases. Content, pricing, offers and availability are subject to change at any time - more info.
Of all the millions of ways to make money online, one of the most lucrative yet also most unknown ways is selling photos of your feet. Foot photos are unbelievably popular online, and this could be one of the easiest ways to make money on the internet. But how much money can selling feet photos make you? Let's find out and see how you can get involved with this lucrative business.
---
Advertisement
---
Feet photos can be sold for between $5 and $1,000 online, depending on various factors, but most commonly, they range between $5 and $20 per photo. Established foot models earn up to $15,000 per hour of modeling. You can start selling feet photos using social media, websites, and web marketplaces.
Only two kinds of people buy feet photos. The first, which is most common but generally pays the least, are people who have a foot fetish. This market is often frowned upon, but it's easy money and completely legal in most countries. The other option is companies that buy feet photos for marketing and advertisements. Let's look at this in more detail.
How Much Can You Get Paid For Photos Of Your Feet?
There are a number of factors that determine the amount of money you could potentially earn by selling foot photos. Interestingly this has little or nothing to do with your feet themselves; it's commonly believed that "every foot is beautiful." If you maintain good foot hygiene and take extra care of them, they can be photographed and sold.
Various Factors Affect The Amount Of Money You Can Make
The Quality Of The Photos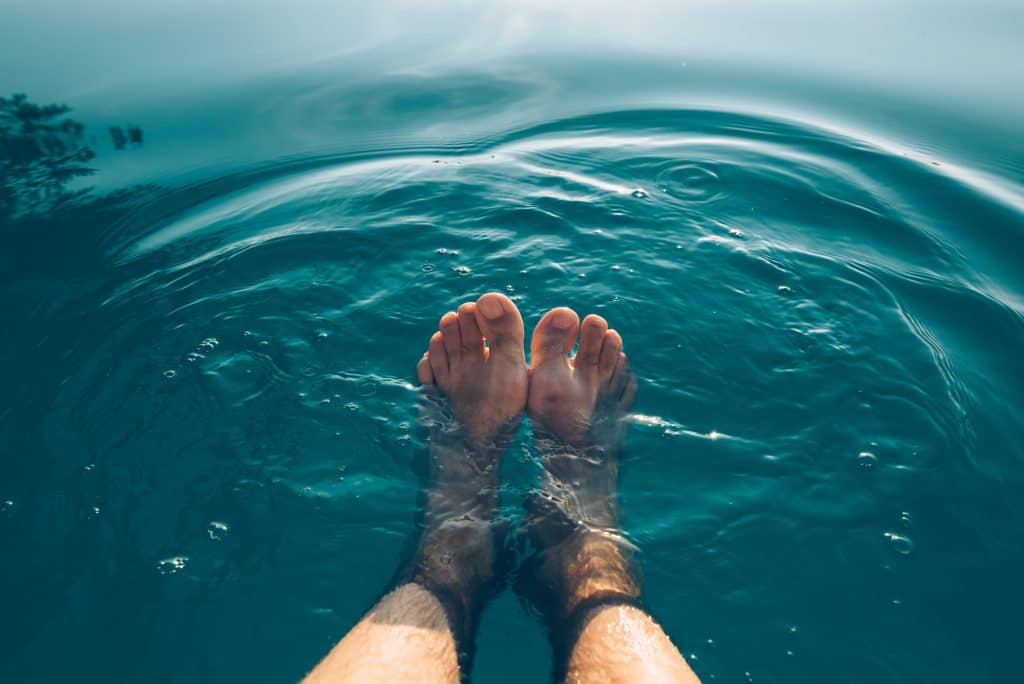 Nobody wants to pay for low-quality images. We all walk around with full HD screens in our pockets these days, and a low-quality photo looks even worse on these screens. Pixelation, lousy lighting, and even horrible backgrounds all affect your photos' quality and earning potential. It's worth investing in good equipment and taking the time to get the absolute best shot you can.
Different Foot Poses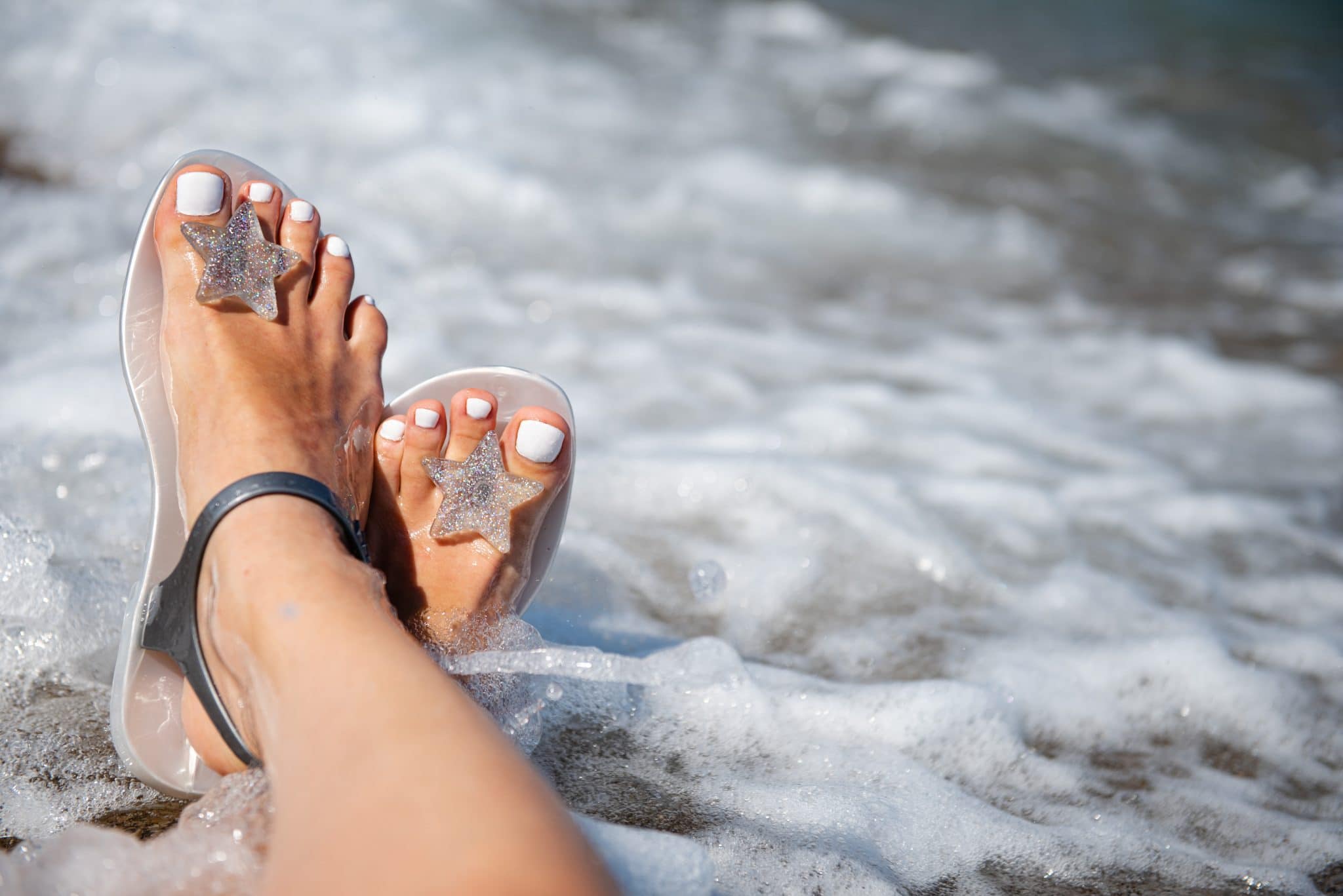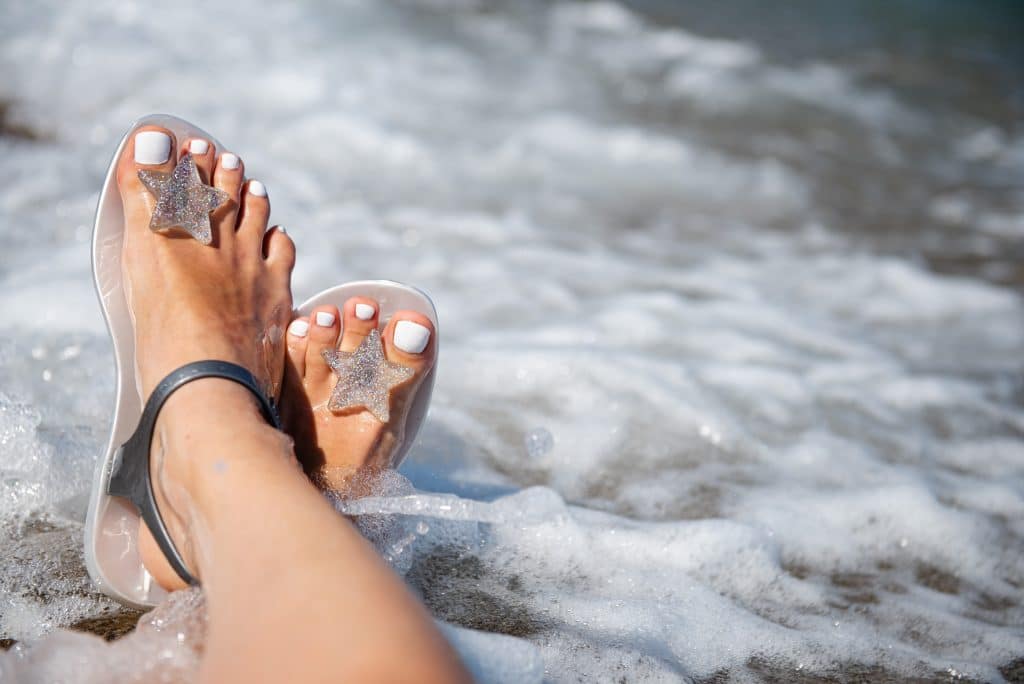 One thing that does really bad in the market is "generic" foot photos. Something must set your photos apart from all the others out there. You sometimes have to try different foot poses and play around with some themes to accomplish this.
For example, just a photo of your foot against a plain white background may be great for an ad, but your pedicured feet resting on a beach with a slight dusting of sand and some seashells around them creates an entirely different picture. Set the scene. Try your feet in different positions. All of these factors make your photos different and unique, which increases the value of the photo.
Where You Sell Your Photos
Understandably, you will charge less for your photos when you're just starting out. You are still unknown in the market, and you have to build up a fan base and a reputation. As these aspects grow, you will be able to start charging more and more for your photos and have the option to sell to more "elite" customers like big-ticket media agencies.
Starting out usually involves social media. Though there is a wide range of people on social media platforms, some of whom are willing to pay a lot of money, you need to get to the point where you can reach them first. So your first few weeks or months may be slow, and you won't be able to charge much, but as your following grows, so can your prices.
How Much Money Can You Make Selling Foot Photos?
As we mentioned, your earning ability will increase as your reputation in the marketplace improves. This happens as your social media following grows or as more and more people or agencies know about you.
As a beginner, it's normal to start off by charging around $5 to $10 per photo. If your photos have a high quality standard, for example, if they are taken by a professional photographer or studio, your price can increase slightly.
Sometimes a customer may have custom requests. It's not unheard of, for example, that someone might want a photo of you spreading peanut butter or something similar on your feet. This is obviously up to you to agree with or decline, but be sure to charge more for custom photos if you agree.
Once you've reached this point where you've built up a sizeable following, and you get custom requests, you can easily start charging more for your photos. Going rates at this point are around $15 to $20 per standard photo and range up to about $100 per custom photo.
If you want to aim for the top, you can do so with an established portfolio and a large clientele base. Some professionals at this point may charge up to $1,000 per photo. But it's crucial to note that these are not simply photos taken on a smartphone. At this point, a lot of special attention goes into both how they treat their feet and how the photos are captured and edited.
This professional level is close to the full-time foot model stage. Once you've arrived there, where agencies will specifically ask you to pose to take photos of your feet, you can easily charge from $1,500 up to $15,000 per hour.
So the simple answer to "how much money can you make" is, it depends on how serious you take it. If you just want to sell some occasional photos for some extra cash, you should be able to easily earn an additional $100 to $1,000 per month.
But if you take it as seriously as any other career choice, your earning ability grows considerably. There are examples of both housewives and full-time career women earning up to $100,000 per month just from selling photos of their feet. But they all started in the same place: charging around $5 per photo on social media. After all, even the pros have to start somewhere.
Guide To Selling Your Feet Photos
If you want to start selling your feet photos, it's crucial to remember that this is a legit business, and as such, it requires just as much planning and preparation as any other business. There are a number of items you have to get in place before you take your first picture. We will now examine each of these preliminary items in detail.
Make Sure You Can Get Paid
It's pointless selling anything if you don't have a way to get paid reliably. Along with this, it's crucial to note that there are always scammers around that will try to trick you into giving them your photos without payment. We will talk more about managing the risks later, but you can start out by getting a reliable payment platform. Here are some of the best options: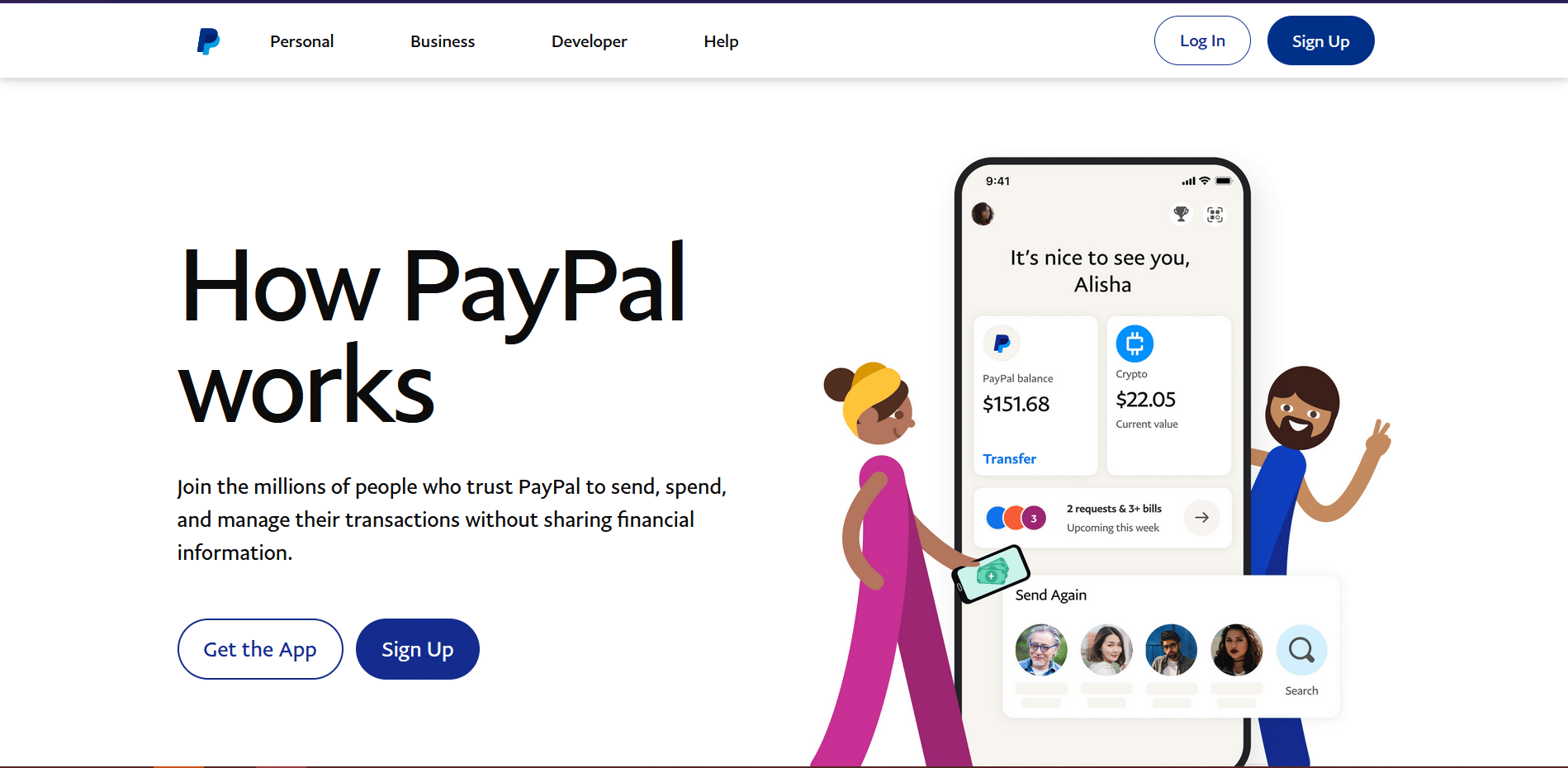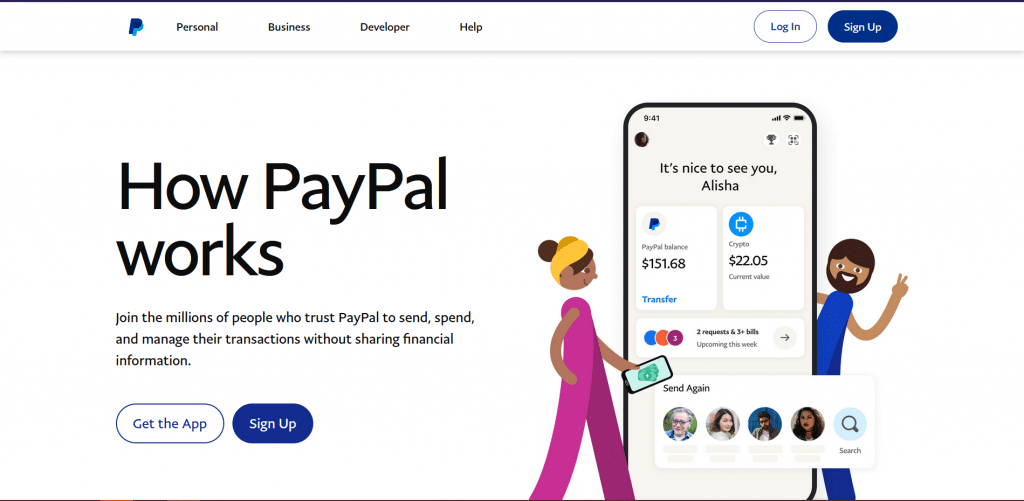 Paypal is perhaps one of the most reliable and straightforward methods to get paid for your feet photos. It's an established name in the online payment sphere that's supported in most countries around the world. You can easily create an account and receive your first payment, and all a person needs in order to pay you is the email address that's linked to your Paypal account.
Paypal allows you to receive payment via credit card as well since your customers can easily link a credit card with their Paypal accounts and pay you that way. You can use the Paypal Business app to create invoices and send them to your prospective customers, and you will receive an email once the payment has been received into your account.
The main downside to Paypal is that it can be pretty expensive compared to other options. They charge standard payment fees and an additional fee if you use their invoicing platform. The costs can also get more costly if you receive money from overseas. Some countries also make things difficult when you want to pay out money from Paypal.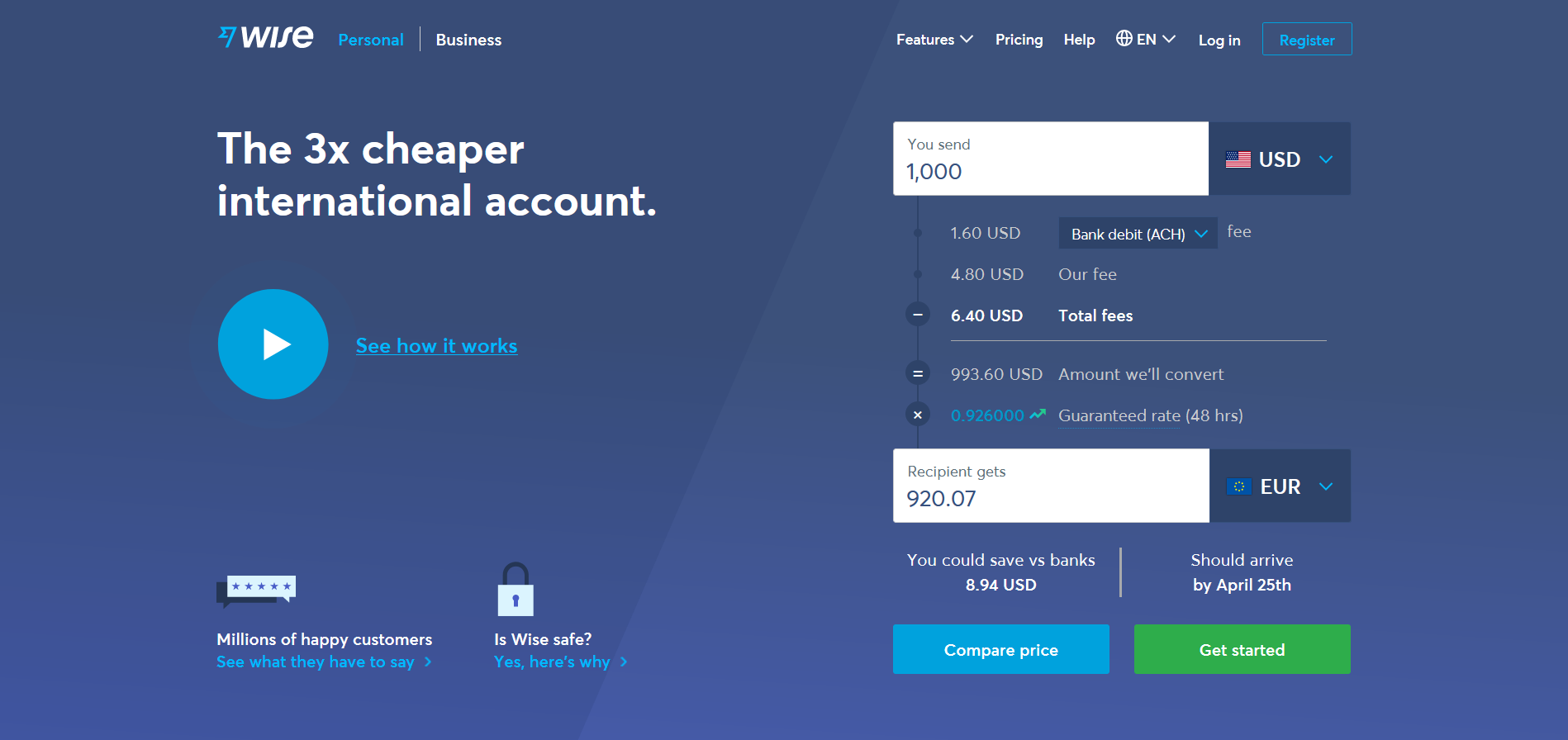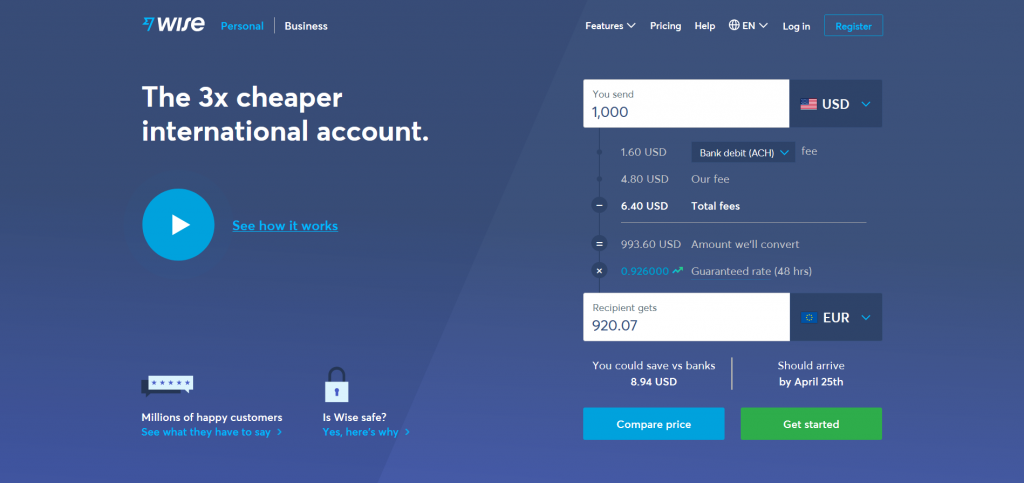 This company was formerly known as Transferwise, and though it's a bit more complicated to set up than Paypal, it's a much cheaper option in most countries. Wise operates and handles itself much more like a bank than Paypal does, adding to its credibility, while at the same time charging less for payments. Wise might be the ideal payment option for most people.
The main downside to Wise is that it isn't as widely used as Paypal. This means that anyone wanting to buy your photos may have to create and link an account before making payment, while many people already have a Paypal account.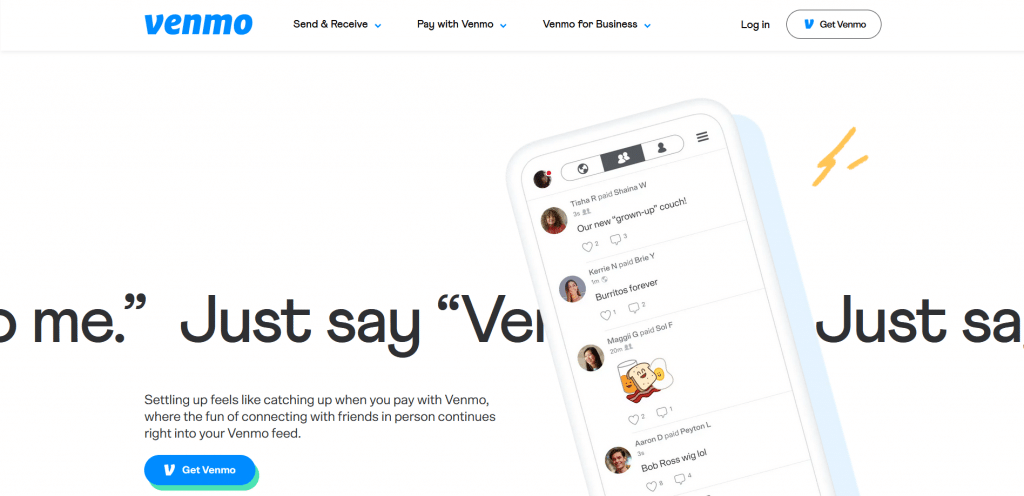 Venmo is a bit simpler than Paypal, even though the company also belongs to Paypal. The fees are a bit lower, and it's easier to make and receive payments, but the caveat is that Venmo is only available in the United States. Both you and the paying party have to reside in the US in order to use Venmo.
Bank Transfer / EFT / Swift
This is a bit more old-school and not entirely ideal in many cases, but it still works. You can just as easily get customers to pay money directly into your bank account, and you send them the photos once the money's cleared and available in your account (not when they send a proof of payment, since that can be forged or faked).
There are two primary problems with this option. First is the fact that money can often take time to clear, especially international payments. The second, and perhaps most important, is the matter of anonymity. If you're sharing your bank details, you are sacrificing anonymity, and hiding your identity is quite important, especially for beginners who sell mainly to fetishists.
Get The Right Equipment
Remember that one of the things that affect your prices is the quality of your photos. Nobody wants to pay a lot for low-quality, low-resolution photos. For this, the ideal would be to have a professional photographer take the photos and edit them in a studio, but not everyone who's starting out can afford this, so let's look at what to get if you're going at it yourself.
High-Quality Camera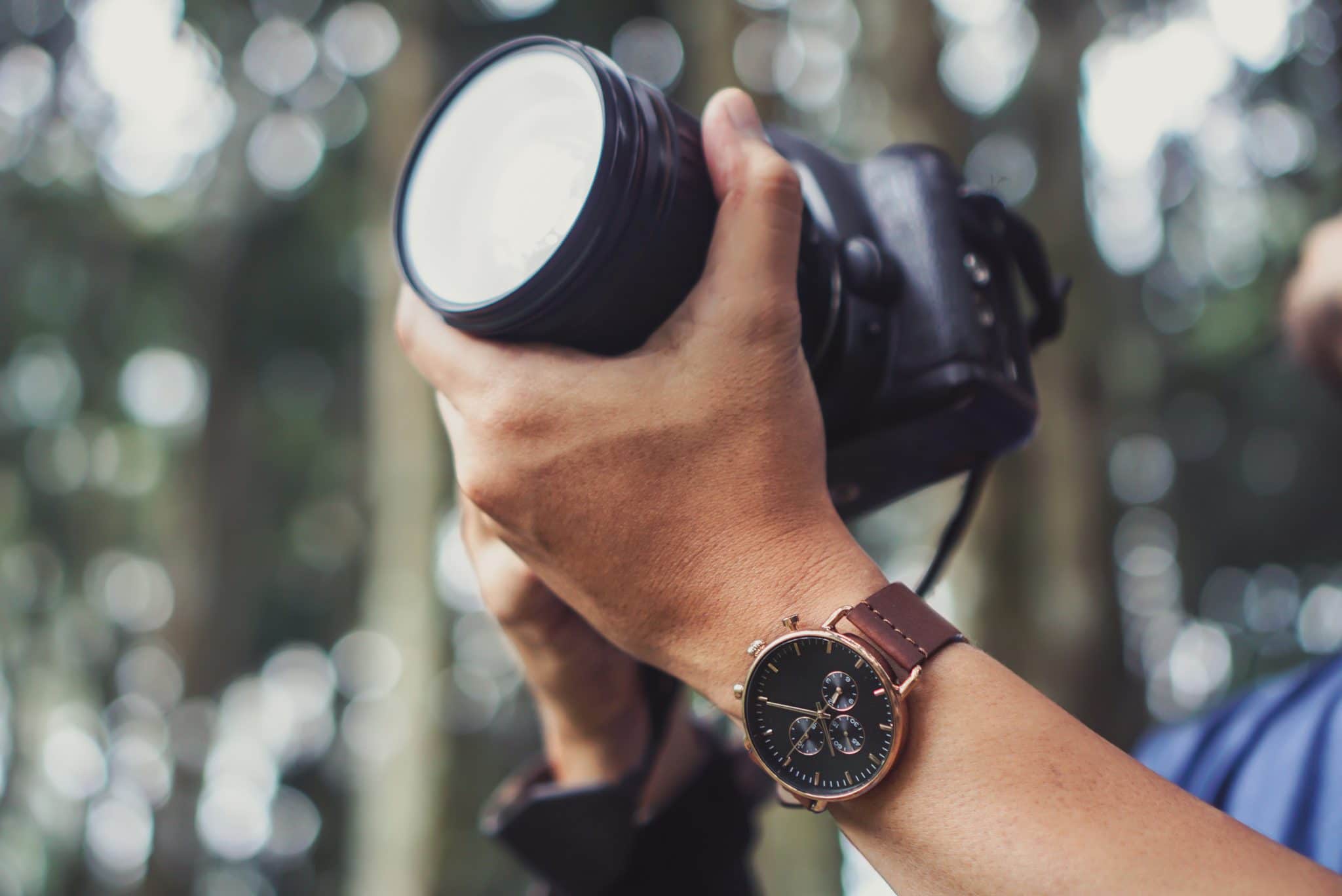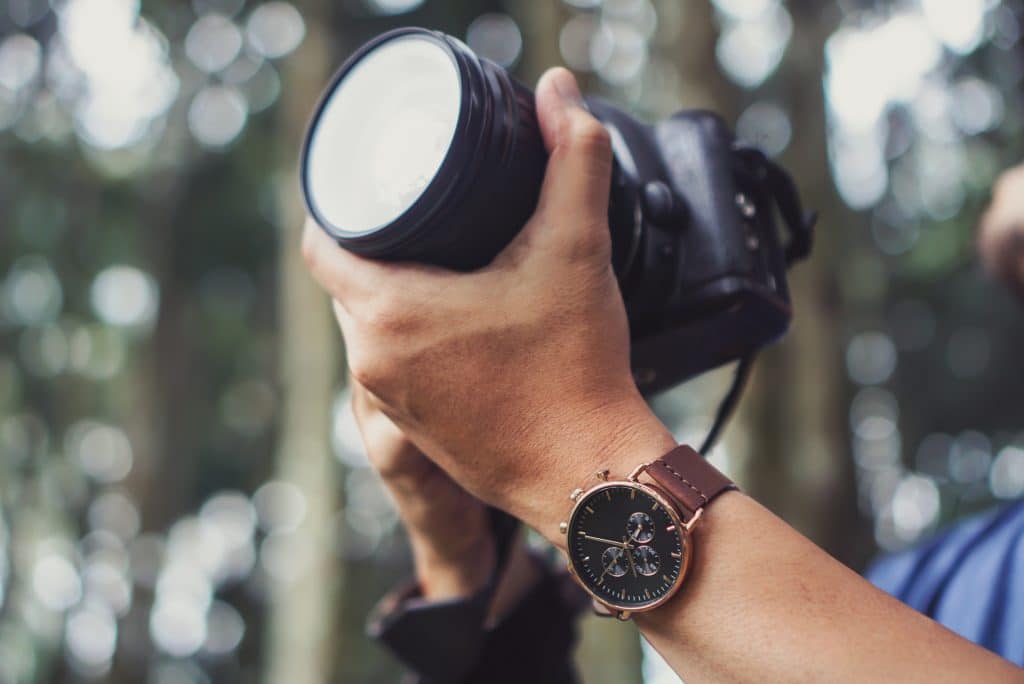 Most modern DSLR cameras are more than adequate to take high-megapixel photos, and most of them allow you to manually adjust the settings like shutter speed, ISO, and aperture size. You can play around with these settings to get the desired effect that you need in terms of brightness, contrast, and focus.
If you don't have a good DSLR, a smartphone camera will do almost just as good of a job if you have a phone with a good camera. Most modern phones have the same ability to adjust settings, and you can even apply filters to many of them. If you have a phone that's known for its camera, like a modern iPhone, you should be set using only that.
The critical step is to play around with the settings to see what they do. Alternatively, you can invest in a good photography course that will teach you all the basics to get started.
A Tripod Or Some Kind Of Stand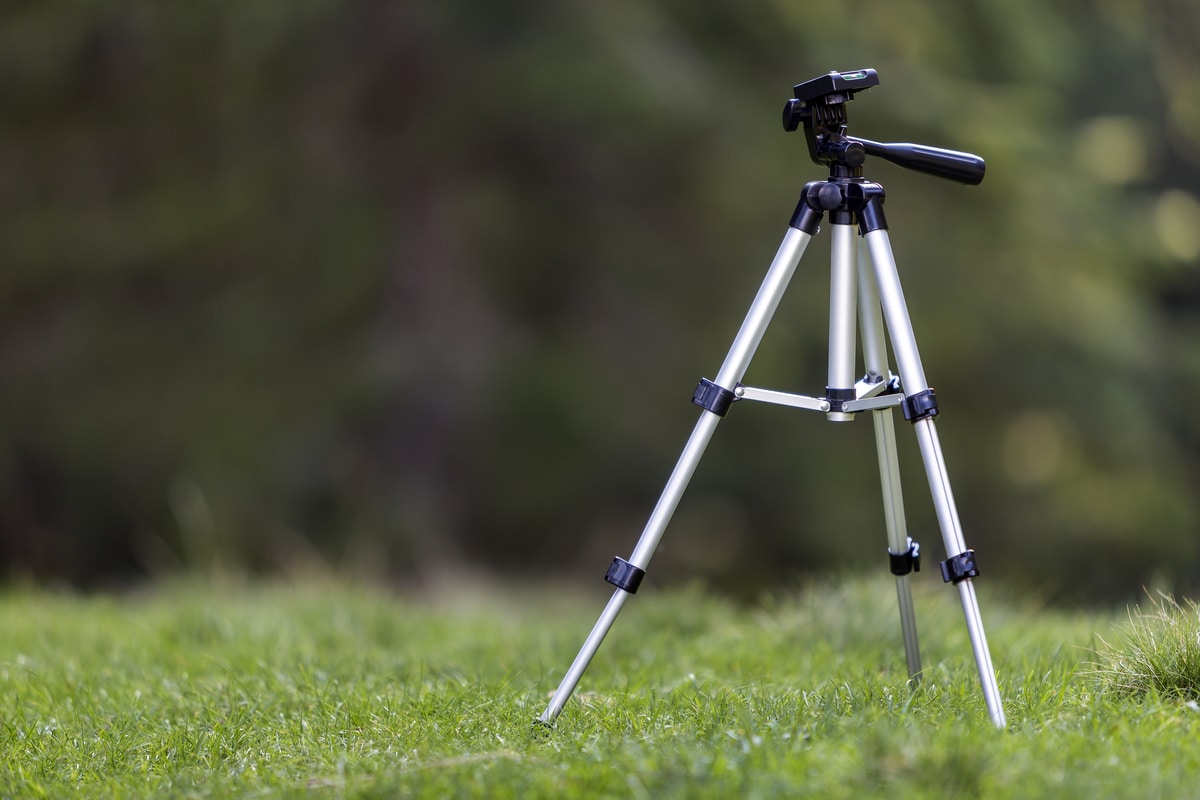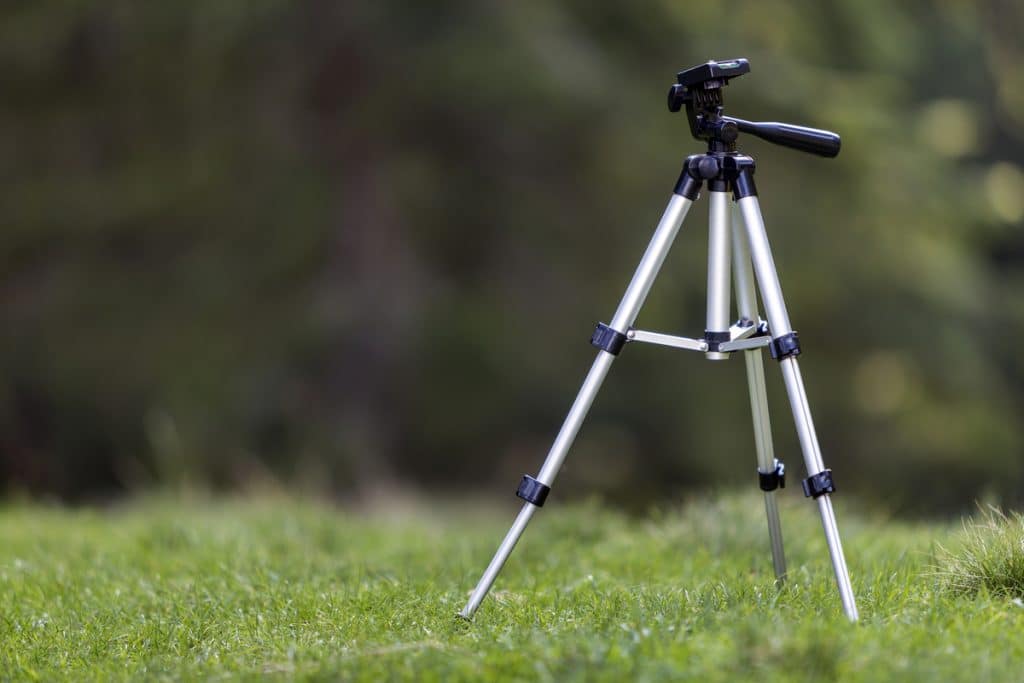 You need something to hold the camera at the right angle and in the proper position while you're posing for the photos. Some beginners have started out using selfie sticks that were modified to get the right angle. This is perfect if it's used correctly.
You may also invest in either a good tripod for your smartphone or camera or even an adjustable smartphone stand or holder that you can attach to a surface like a desk or a bedstand. Anything that can hold your camera or phone and move around or be adjusted for the right angle will be sufficient for a start.
As a side note to this topic, sometimes the angle of your pose may require a position that's too far away from the camera to press the shutter button and take the photo. If this is the case, it might prove beneficial to use the timer, or you may want to ask someone to assist you with taking the photos. An extra pair of eyes can be handy to judge which photos are the best, as well.
Lighting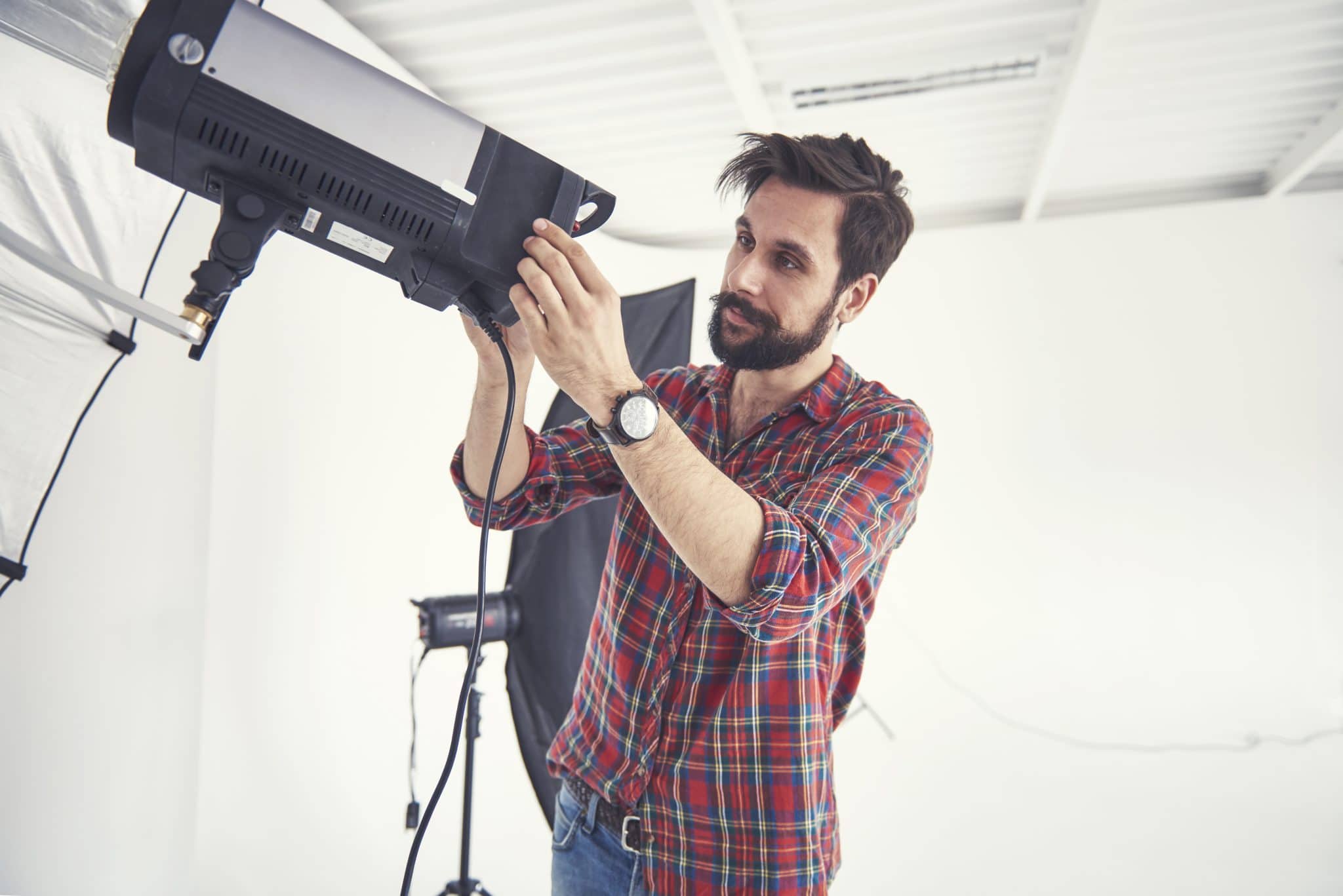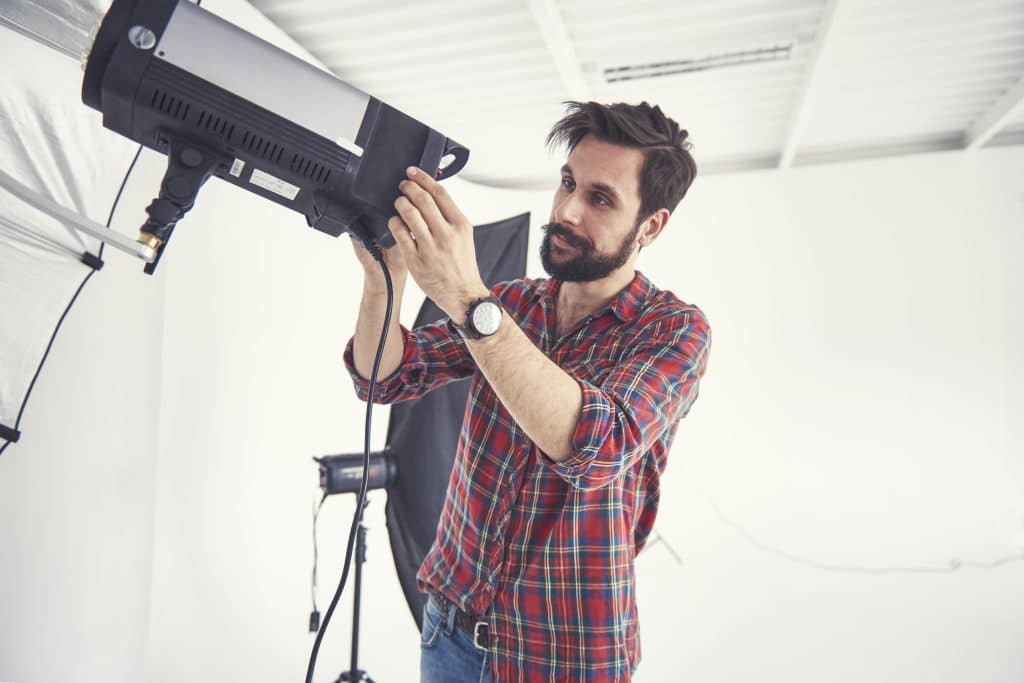 There are times when natural light is perfect for the photo you're taking; it all depends on your theme, background, and environment. But sometimes, you may need to throw some better light on the subject. Even modern selfie lights will work for this; you don't have to go out and buy expensive lighting equipment. Or you can play around with the lights you have available to get the right effect.
Photo Editing Software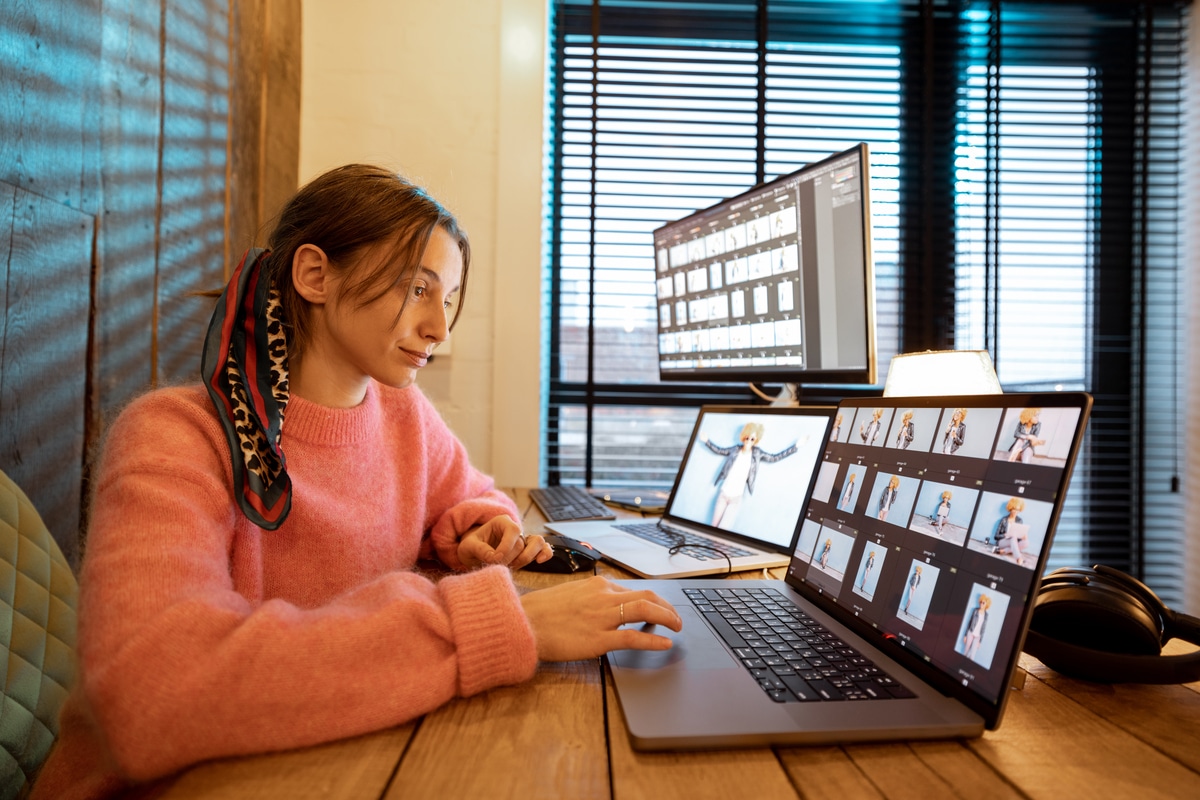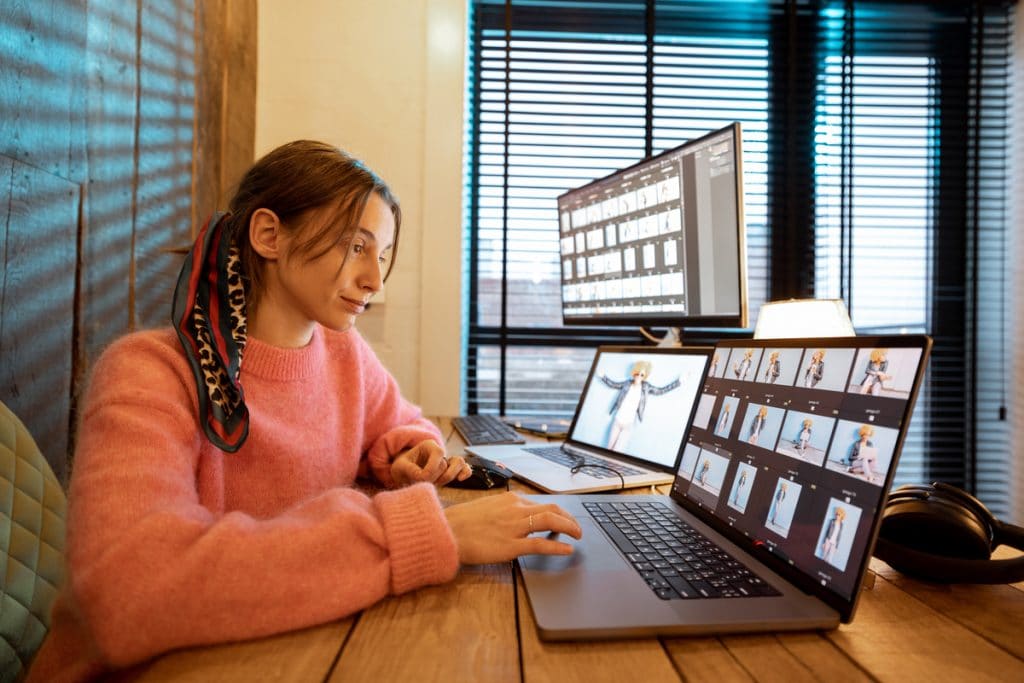 We're not saying your feet aren't perfect or that your photo is lacking in any way. But sometimes (more often than not, actually), a few after-effects can turn a good photo into a perfect shot. Photoshop or similar software can help you to do this. Even modern smartphone apps can apply many of the same effects in a few taps or clicks. We have a great list of free photo editing software here if you don't want to break your budget.
Note that this is not to remove so-called blemishes. Sometimes it's the slight imperfections on your feet that could make a photo absolutely perfect. It shows you're real, and that you're human. Don't try to hide your so-called imperfections. Photo editing software should be used to touch up, not make the photo fake.
Also, ensure that your software can add watermarks to photos. You want to share lower-quality, watermarked images until a photo is paid for to ensure that people actually pay.
Footcare Products And Services
This might be obvious, but it's essential to take proper care of your feet since they are the breadwinners. Get a home pedicure kit. Exfoliate and scrub your feet often. Try to avoid going barefoot or exposing your feet to too much sunlight. Moisturize your feet. Go for regular professional pedicures. All of this will improve the chances of your feet hitting the big time.
Find A Place To Sell Your Photos
There are quite a number of different options for you to sell your foot photos, depending on your target audience. Some of them are easier to get into than others, but they all have their pros and cons. Here are a few options:
Social Media Platforms
Platforms like Facebook, Twitter, Instagram, Reddit, and even Tinder, are perfectly set up for you to start selling your photos. All you have to do is create an account (separate from your personal account) where you can start adding photos so that people can find your account and start buying.
Note that you will have to find followers for these accounts, which can be the tricky part. But you can add hashtags to your posts that will help. Some popular hashtags include:
#feet #prettyfeet #barefeet #instafeet #cutefeet #happyfeet #beautifulfeet #feetworship #perfectfeet #hypefeet #feetlovers #teamprettyfeet #feetstagram #feetmodel #feetfetishworld #malefeet #feetlove #feets #nylonfeet #feetheat #feetpics #feetup #lovefeet #softfeet #instafeetlove #girlsfeet #bigfeet #feetlover #feetslave #feetlicking #pantyhosefeet #heatonfeetgang
People who are looking for feet photos will often search these and similar hashtags. If you use the ones that apply to you in your posts, people will find you, and your following will grow if you post regularly.
Also, make sure that you add details where people can contact you to buy. Most social media platforms include some kind of built-in instant messaging system to allow this. Importantly, keep your chats professional. You are a business owner, so professionalism is essential.
Online Marketplaces
Some online marketplaces, like Craigslist, allow you to advertise things like feet photos for sale. It's easy and straightforward to create an ad. Similar to social media, though, it's crucial to create a separate account from your primary one for this purpose so that you remain anonymous. Don't give out any details that can be traced back to you. More on the importance of anonymity later.
Specialist Foot Fetish Apps
There are several websites and apps that were specifically designed for people to share and buy foot photos. The convenience of these is that many of them already include their own payment processing system. On the negative side, though, there is a lot of competition. Still, it is possible for you to find a nice niche with a sizeable following.
Some examples of foot fetish apps and websites you could try are:
Importantly, you should check up on each platform's reviews to see if they are reliable and trustworthy. See what other users are saying and take that to heart. Every bad review has a sad story behind it, so read it carefully and learn what you can from that.
Stock Photography Websites
This is ideal if you're aiming more for the professional foot model market, though it can be more challenging for you to get up and running this way, and the quality of your photos is more important than ever if this is what you're going for.
Stock photography websites sell photos to be used on websites or in print. Advertising agencies, web design companies, and graphic designers all use stock photography sites to get the images they commonly use. Whenever someone buys your photo, you get a cut from that.
Some professional foot models were even discovered on stock photography websites. Since so many creative people hang out on those sites, it's easy for them to find you, and if they like what they see, they may try to get in contact with you for more photo opportunities. Whichever platform you choose, this is a good one to add to the bunch anyway since it comes with so many possibilities.
Essential Precautions When You're Selling Feet Photos
There is some risk involved in selling foot photos, but life is full of risks either way, and it's all about how you manage those risks. Here are a few things to watch out for and how you can avoid them.
Scammers Won't Want To Pay
There will always be someone who's trying to get away with a freebie. They may try to fool you into giving them your pics for free. They could do this by trying to charm you into sending them photos, or by pretending to be an agent for a big media agency, or even by sending fake proof of payment.
To avoid this, simply follow these three rules:
Watermark all your free photos. This includes the ones you load on social media. Your free photos should be lower quality, with a watermark, so that it's only a "preview" of what the customer will get after payment.
Never give out free photos. Your actual, high-quality photos should always be seen as premium products. The only freebies people can get are the watermarked, low-quality versions.
Always ensure that the money is available. Don't just trust a proof of payment. The funds have to be cleared and available in your account before sending the product to the customer.
Stalkers & Obsessive People
It's uncommon, but it does happen that people start to get obsessed with you or try stalking you. It's easy to avoid if you stick to some principles:
Always remain professional. This is a business transaction, a simple sale, not a dating service. Don't be overly friendly with your customers, specifically on the fetish side of the industry. Unfortunately, some people just don't understand the boundaries.
Remain anonymous. Don't use any information that could be linked back to you. Create an alias or a brand, then create an email address in that name that you can use for all of your accounts. Always keep your professional and personal lives separate. Maybe even consider using a VPN service.
If a potential customer gets too personal in a conversation, tell them to keep it professional. If they persist, take screenshots as evidence, and don't be afraid to hit the "block" button or even the platform's reporting function. It's not worth the frustration. There are thousands of other serious customers out there.
Get Your Business On Its Feet!
It's clear that it's not too difficult to start selling photos of your feet, but the income potential is huge. You can do it full-time or as a side-hustle. But honestly, the only thing that's stopping most people is a mental block. You may not find your feet attractive, or you might have a problem with the idea of selling photos of them. But if it is something you want, you'll be surprised how easy it is.