Important Note: When you buy through our links, we may earn a commission. As an Amazon Associate we earn from qualifying purchases. Content, pricing, offers and availability are subject to change at any time - more info.
Key Takeaways
There are several Amazon departments that stock items at steep discounts and with lucrative deals.
Some of the departments include the Outlet, Renewed, and Coupons sections.
There are many deals available exclusively for Prime members as well.
Promo codes are rarely site wide and are commonly focused on specific products. See our daily updated list here.
Do you know how to maximize your savings when you're shopping on Amazon? You might be surprised by how many tips and tricks there are. While Amazon doesn't make it easy to access the best deals, there are many opportunities available through the marketplace.
---
Advertisement
---
Secret deals can be found through a variety of ways. It helps to know which departments to search, how to sort your listings, and how to maximize the benefits of a Prime membership.
Shopping in the Right Departments
Finding the best deals is often a simple matter of looking in the right places. You might think that you've found everything there is to find on Amazon, but the marketplace has secret sections that are well hidden! Knowing what to look for is half the battle.
Here are some of the departments and sections of the site that you should absolutely use to find good deals.
Amazon Coupons
You're probably familiar with major shopping days like Black Friday and Prime Day. On these days, Amazon deeply discounts the prices of things in all sorts of different industries.
But that's not the only time that you can find good deals. When you learn to use the Amazon Coupons section, every day becomes Black Friday.
What is Amazon Coupons? It's a simple section of the site where you can browse coupons for items all over the market. You can "clip" each of the coupons in the section and add the item to your shopping cart. Once you're ready to check out, the discount will be applied.
Unlike some other Amazon features, the Coupons page is accessible by everybody. But there are certain deals that are exclusive to Prime members, so if you want to make the most of the potential savings, it's definitely worthwhile to have a Prime account!
If you have something specific that you're planning to purchase, make sure you search the Coupons page for it first. But if you're just browsing, there are hundreds or even thousands of deals to look at.
Coupons are sorted by category to make it easier to browse. At the top of the page, you'll find a section for the most popular coupons currently. These are often extreme discounts or very popular items.
Then you'll find sections sorted by categories such as:
Kitchen and Home
Health
Skincare and Beauty
Clothing and Jewelry
Grocery and Gourmet Foods
Electronics
Baby and Toys
Garden and Lawn
Like many traditional coupons, Amazon coupons do have an expiration date. But the expiration date isn't printed directly on the coupon. You'll know when a coupon is close to its expiration date because it will enter the Expiring Soon section of the page.
If you're not sure whether you'll use a coupon, you can always clip it and wait until it nears the expiration date to use it.
Amazon Renewed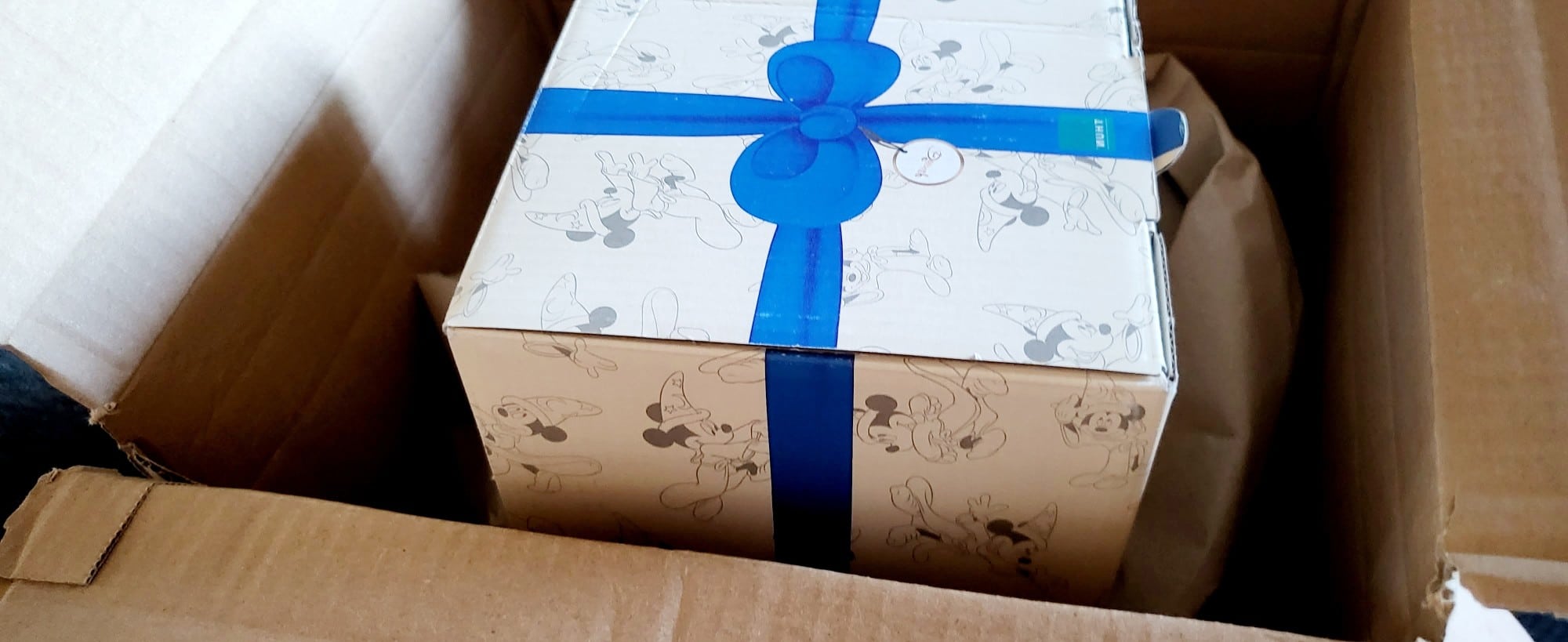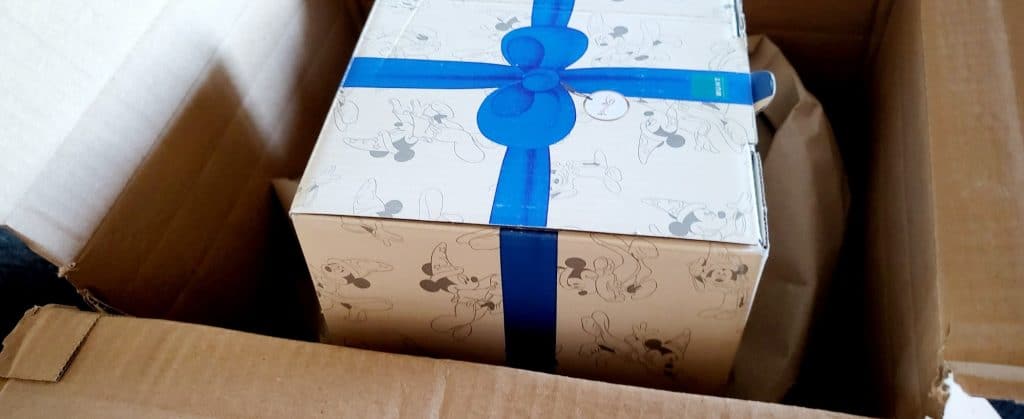 Have you ever heard of refurbished products? A refurbished item is often the best way to get a high-quality product at a steep discount. The Amazon Renewed section is where Amazon lists their refurbished items.
Refurbished items have previously been owned and then returned. Amazon inspects and tests them to make sure that they function like new, and then they resell them at a lower price.
Every Renewed product comes with Amazon's guarantee that it will function the same way a model would new-in-box. It also guarantees that there won't be any visible imperfections on the product when it's held 12 inches away from your face.
Renewed products also have a warranty that lasts for a minimum of 90 days. If you run into any issues with the product's performance, you can get it repaired or replaced for free.
Some Renewed items are better to purchase than others. For example, Apple's laptops and other products have a good reputation when bought refurbished. Most customers say that there's no way to tell that the product is pre-owned. But items like hard drives aren't a good purchase, since these are impossible to restore to their factory condition.
To look at the refurbished products on the marketplace, all you need to do is type Amazon Renewed in the search bar.
Almost all of the items available through the program are electronics. Some options include:
Kitchen appliances
Computers
Smartphones
Smart watches
Power tools
Cameras
Other smart devices
Since the products are tested for defects and protected against damage prior to resale, they mitigate a lot of the risk that comes with buying secondhand.
Amazon Outlet
Outlet stores aren't just the bastion of brick-and-mortar retail. Now you can find them online as well. Many people don't know about Amazon Outlet, but this is an entire section where you can look for discounts. All of the items are on clearance or have been overstocked.
One thing to keep in mind is that it's rare for the available items to be expensive and popular. If you're looking for pricier items like electronics, the Renewed section will serve you better. But if you're looking for practical items that don't need a recognizable brand name, you'll appreciate the available deals.
Amazon Outlet's deals vary depending on the season and the market. For example, it's a great place to find deeply discounted holiday items right after the holidays. It's also a great place for finding overstocked items like sports memorabilia.
Using the Right Search Tools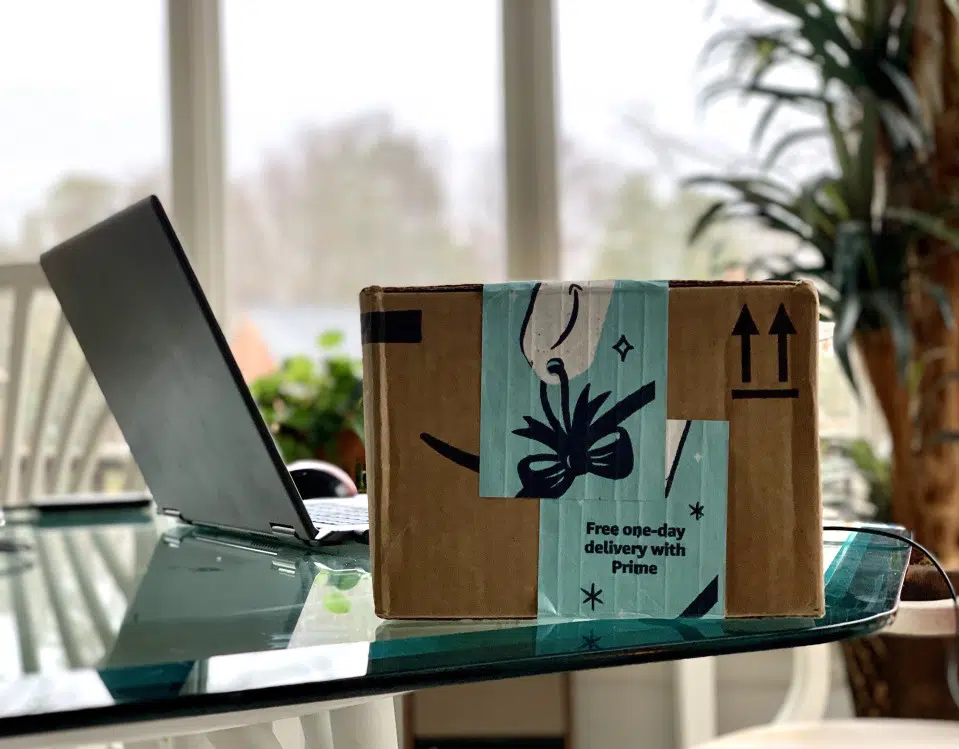 Finding secret Amazon deals is also a matter of using the right search tools. There are ways to refine your search based on your categories, keywords, and the sections you shop in. Third party tools can also help you to narrow down the best deals.
Amazon Promotions
There are multiple Amazon promotions that you can access without needing any sort of code.
One promotion is called a spend threshold. These deals let you save money when you make a purchase of a certain dollar amount. For example, you might have $10 deducted from any order over $50. Or you might get 15% off your total order when you buy more than $80 worth of products.
Another promotion is a purchase threshold. Instead of being based on a dollar amount, this promotion is based on the number of items you buy. For example, maybe you'll get an item at 40% off if you purchase a second one at full price. Or maybe you'll save $5 on your total order if you purchase three of one item.
There are also Buy X, Get X Free deals. Buy two items and get a third one free. Buy one item and get a second one for free. These deals are super popular because of how they let you acquire multiple products for a much lower price.
You can stumble upon secret promotions by scrolling down to the "Special offers and product promotions" on any product page you are interested in. Sometimes there are hidden and secret deals in this section that aren't visible near the top of the product page.
Lastly, there are promotions that involve a promotional code that you can use while checking out. These are usually limited to specific products or certain brands. Many coupon sites will advertise "site wide" coupon codes, but these are generally very rare.
Discount Sorting
Are you making the most of Amazon's page sorting tools?
Maybe you click on "Price – Low to High" automatically. While that will show you the cheapest items on the marketplace, it's not guaranteed to show you high quality products. Sometimes the cheapest items are cheap for a reason.
But there's another trick that you can use instead. Try sorting with the "Discount – High to Low" option instead. This will show you the items that have the steepest price discounts, either by percentage or by dollar amount. That immediately shows you the best deals in your search category.
Not every page will let you sort by discount. But pages like Today's Deals will. Sometimes you'll find items that are discounted 95% or more!
Subscribe & Save
Do you have a purchase that you need to make regularly? If that's the case, then Amazon's Subscribe & Save tool might save you a lot of hassle. With this deal, you set up an automated purchase every month. You then get a discount on the products that are shipped to you.
One important note is that not all of the Subscribe & Save deals are… well, good. Some of them are simply not worth the investment.
But if you take a look at the Popular section of the page, you're more likely to find worthwhile purchases. Why are these deals popular? Because they're convenient, fill a need, and are worth the money spent!
Category Sorting
When you look at the Amazon search page, you'll find two key tools: Movers and Shakers, and Best Sellers.
The Best Sellers page updates every hour with new information about what people are purchasing. You can often pay attention to this page to grab limited edition items before they sell out.
The Movers and Shakers category applies to items that have increased in sale volume over the last 24 hours. These products have seen a sudden spike in demand on the marketplace. Pre-ordered books are often available at discounted rates here.
Maximizing Your Prime Membership
Many people purchase an Amazon Prime membership because they want access to the free shipping, or because they're interested in watching certain TV series on Prime Video. But there are also secret deals that apply exclusively to Prime members. You can find out about all of the potential benefits in the Just for Prime section.
Grocery Delivery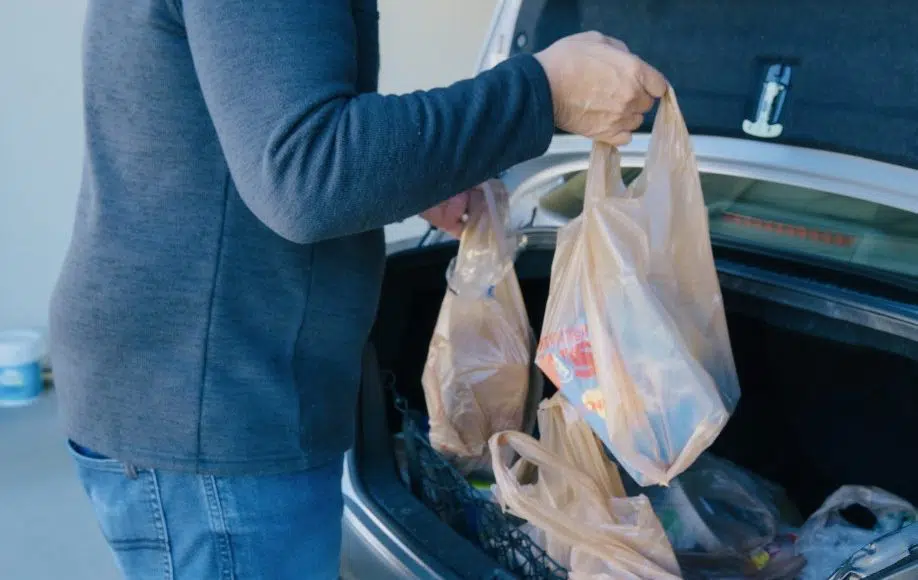 Did you know that a Prime membership can be used to deliver your groceries within two hours? You can shop using Amazon Fresh, Whole Foods Delivery, or Prime Now. The right one for you will mostly depend on what area you're in.
This is super convenient if you often have groceries delivered to your house. You don't need to pay extra for an annual membership from a different third party app — Amazon Prime already has you covered!
Lightning Deals Access
Everyone on Amazon can shop using Lightning Deals. But Prime members get access to those deals a full 30 minutes before anyone else does.
That's a pretty major benefit, since Lightning Deals tend to be limited. These sales only last for a few hours and may end early if the manufacturer runs out of items. If you want to make sure that you get full access to these items, you'll want the early deal that Prime offers.
Woot and Zappos Shipping
Amazon owns tons of smaller subsidiaries. Whole Foods is far from their only investment. When you shop at the online retailers Woot or Zappos, you can use your Prime membership to get free expedited shipping.
Free Kindle Books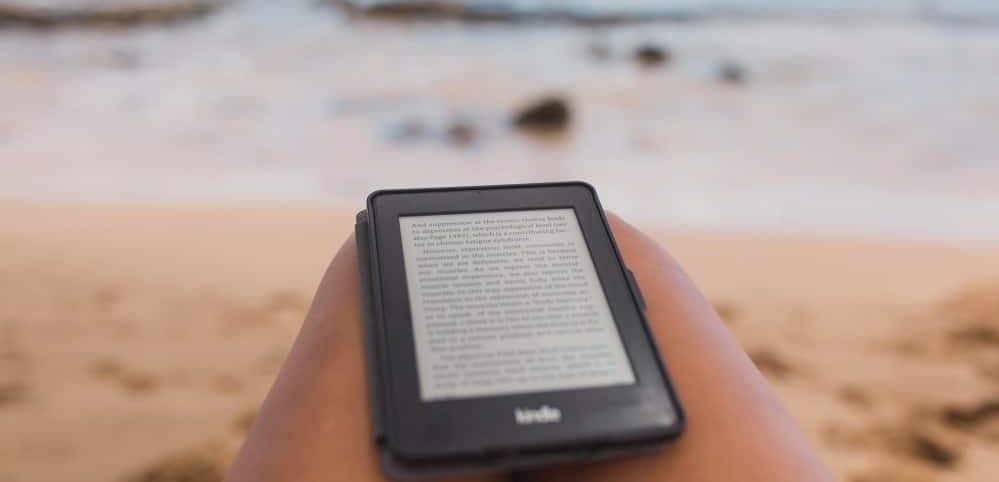 As a Prime member, you'll find eBooks and audiobooks available for free. In addition to reading on your Kindle, you can also read on your laptop or smartphone.
The Amazon First Reads program is also great for avid readers. This gives you early access to new books once a month, completely for free.
Frequently Asked Questions
Which sections of Amazon's site have deals?
You can find deep discounts by looking at the Renewed, Coupons, and Outlet sections. There is also a Warehouse section that sells unboxed items, along with a Device Deals page that shows you deals on Amazon brand products.
There are some pages that are easier to find, too. You can browse Today's Deals (also known as Gold Box deals), Just for Prime deals, and other sales. There are also highly visible deals pages during select holiday periods.
Generally on the homepage at Amazon.com you can find the latest deal sections or whatever sub-section you are browsing may have deal filtering options as well. You can also search "Kitchen deals" in the search bar on Amazon.com as well to discover more deals although this is not as reliable but you can find some hidden gems sometimes doing this.
How do Amazon's refurbished items compare to other sellers?
Refurbished items can be found in the Renewed section of the site. This is similar to the Refurbished section you'll find with other retailers.
How Amazon compares to the competition will depend on the product. The price of smartphones and laptops tends to be competitive when compared with places like Best Buy.
You'll often find that eBay has the cheapest deals on refurbished items. But there's a downside to that. Sellers on eBay are usually third parties who might not have given the item the testing and repair that it needs. All of Amazon's refurbished items have gone through a quality check process by a knowledgeable professional.
In addition, all of Amazon's refurbished items come with at least 90 days as a warranty. You want to make sure that refurbished purchases have a warranty, just in case something was missed during the quality check.
What are some Amazon Prime deals besides the free shipping?
Free shipping is the most popular benefit of Amazon Prime. But there are a variety of other benefits. Deals on items will vary by the day, but Prime members can access popular and high-quality products at much lower prices.
Some of the other benefits include:
Special discounts when you shop at Whole Foods
Special discounts when you buy medication from any of 60,000 participating pharmacies
7-day free wardrobe trial when you purchase clothes online
You can also use the Just for Prime page to browse discounts on items across all of the marketplace categories.