Important Note: When you buy through our links, we may earn a commission. As an Amazon Associate we earn from qualifying purchases. Content, pricing, offers and availability are subject to change at any time - more info.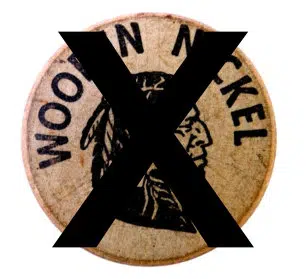 We'll admit it. We like to Google ourselves now and then to see how the search engines view us. This last time, we were surprised to see that the keywords yofreesamples legit were in the list of related searches! Did it mean we'd received some bad reviews or that people thought we were a scam site? Of course we looked at every one of the results on the first few pages. We were relieved to see that there was nothing really bad out there.
---
Advertisement
---
Still, it had us concerned to think that anyone thought we were fake. We work hard on this site to bring your all the freebies we can find and want to make sure you know we're real people just trying to make a living (and snag some free samples). So while we post information on our site about how things work and what we do, we thought we'd go through a common checklist to determine if a site is a scam and provide the answers.
Is the site poorly designed or are links broken? We think yofreesamples looks and works pretty well but if you have suggestions or find something that doesn't work, let us know.
How old is the site? We've been online serving up freebies since 2009. Here is a link to our "WHOIS" record. http://www.whois.com/whois/yofreesamples.com. We use our registrar's (Godaddy) contact info so we don't get a lot of spam sent to us by people who collect WHOIS info.
Is there a way to contact the site owner? All our contact info is on our Contact Us page.
Check the privacy policy. What do they do with your data? – Our privacy policy is here. The only information we collect is the email address that you provide to get our Daily Freebies email. And we don't sell it or give it to anyone! Plus, once you remove your email, it's gone. (note that if you have subscribed multiple times you have to unsubscribe for each…sorry, but our email program is not that sophisticated…).
Search for the site and use the word "scam" to see what comes up – Looked pretty good when we did this. I just have to say that some of those site checker sites are a bit "iffy". Check out a typical small business site and you'll see what I mean. One I checked got a "warning" rating because it wasn't on any social networks!
Are there any "secret" pop-ups? We think they're talking about those ads that pop up when you click on something on a website. We don't use those at yoFreeSamples but we, as do all kinds of websites, have a "sign up" pop-up that appears when you visit. Once you click "off" (or sign up we hope!), it goes away.
Trust Your Gut – Always a good idea. If something seems fishy or looks too good to be true, it probably is.
Image from the morgueFile