Is Free Stuff Finder Legit?
Important Note: When you buy through our links, we may earn a commission. As an Amazon Associate we earn from qualifying purchases. Content, pricing, offers and availability are subject to change at any time - more info.
With the rise of online shopping, companies have evolved with the times and look to offer consumers free or discounted products to spread awareness, award brand loyalty, or as a method of market research. As one of the more established websites for deals, let's see if Free Stuff Finder is a legitimate company to use for discounts.
---
Advertisement
---
Reviews for Free Stuff Finder are mixed depending on which avenues you choose to engage with the company. The Free Stuff Finder Website has mixed reviews while the App generally has positive reviews. Free Stuff Finder as a business has mostly negative reviews. As a freebie finder myself, I would avoid it due to the fakes and scams that they refuse to take down.
Although Free Stuff Finder is one of the more established online companies that consumers may be familiar with, it is worth exploring each avenue of its business model in-depth to determine if they are a legitimate company to use:
Is The Free Stuff Finder Website Legitimate?
Scamadvisor.com gave the Free Stuff Finder a positive review, stating that it has a 100/100 Trustscore as per scamadvisor.com's automated algorithm.
However, while the Trustscore is a good indicator of a website's legitimacy, Scamadvisor makes it clear that this is an AI-generated result and that it should not trump independent research and reviews about a website.
Positive Highlights
Alexa ranks the website's popularity favorably, as well as the number of other websites that list Free Stuff Finder for deals.
The website domain has been registered and operational for several years without being taken down or flagged for harmful content.
Negative Highlights
Mixed/negative reviews are abundant online about Free Stuff Finder, suggesting that while it may not be a fraudulent website, there may be unappealing or concerning practices to customers.
Some of these negative reviews and comments include allegations of:
Slow website and app browsing due to numerous advertisements,
Copying or reposting deals from other blogs without giving credit or reference,
Illegitimate or misleading free subscriptions,
Providing information to third parties,
Purchasing social media followers to artificially boost the site's popularity.
Some examples of negative reviews I have found on popular sites such as Blogger are as follows (note: the identity of the users has been omitted for privacy reasons):
"FSF [Free Stuff Finder] is VERY unethical, and I am glad you posted this for others to see the truth… She literally copies deals from other sites and then publishes them to an 'earlier' time to make it seem like she found the deal first."
"One of the rudest bloggers ever."
"Horrible spammy website."
"Free Stuff Finder should be banned from the internet."
These are a bit extreme and many deal or freebies websites all share the same content, it's not a big secret or anything. These seem unjustified and many of the responses to comments on the blog from the official website seem fairly polite overall.
There have also been instances of fake freebies appearing on the Free Stuff Finder Website, such as:
Smokin' Dave's FREE Smoked Jalapeno Hot Sauce Sample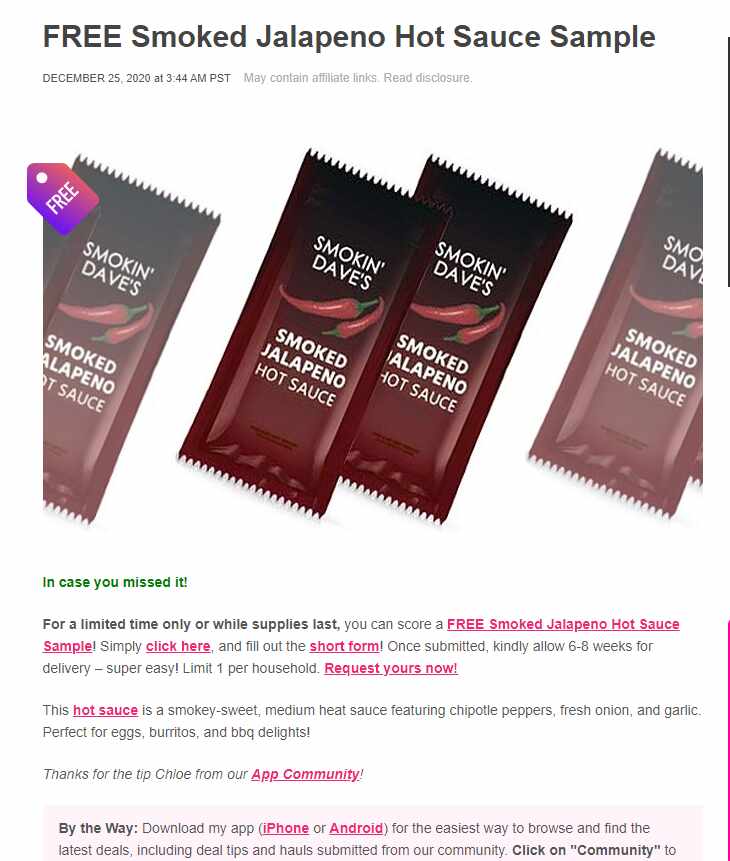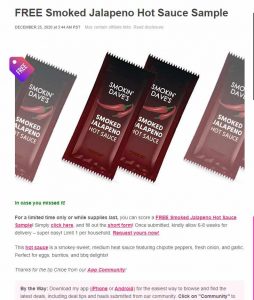 FREE Jala! Jalapenos T-Shirt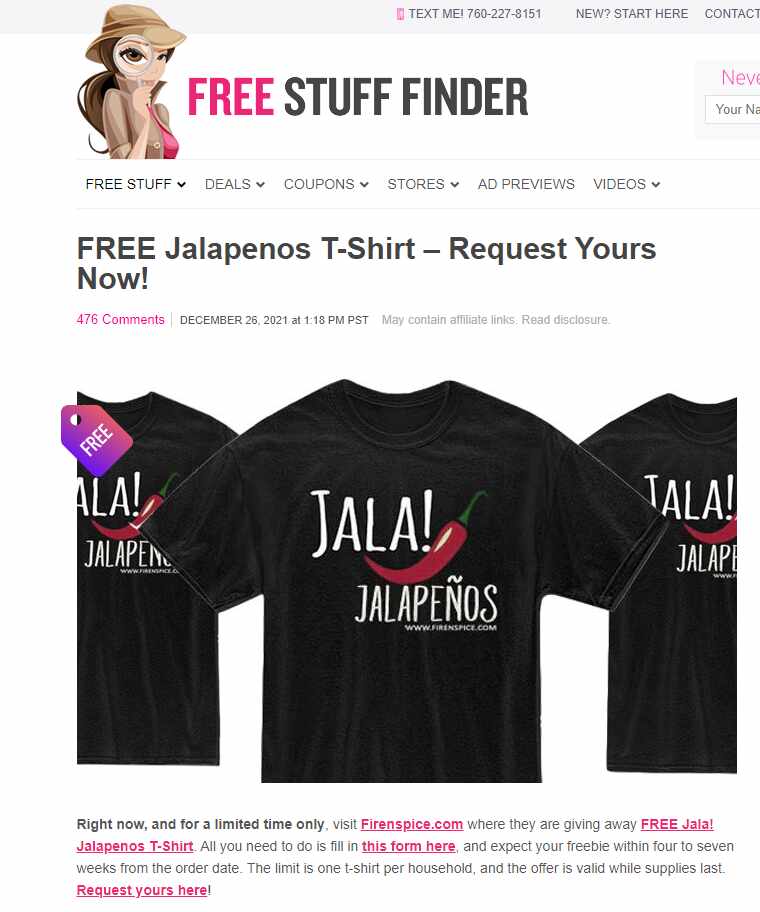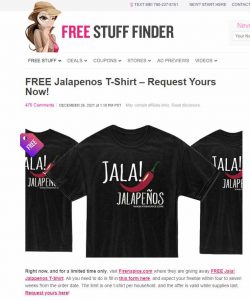 Not only have these fake freebies been confirmed by comments which suggest that user has waited over two years for their free products, but it has also been confirmed by independent research which suggests these freebies are a result of Russian scammers or bots. There were also comments where the fakes were pointed out and the website team still continued to keep the post live potentially risking the website readers personal information.
In addition to fake offers, they also include known scams that take you down endless "Yes" / "No" surveys – these result in your information being shared to many third parties. An example is below. In short, these types of scams result in MANY phone calls and MANY emails spamming you with unrelated offers. Why would anyone want to send you there? Not cool.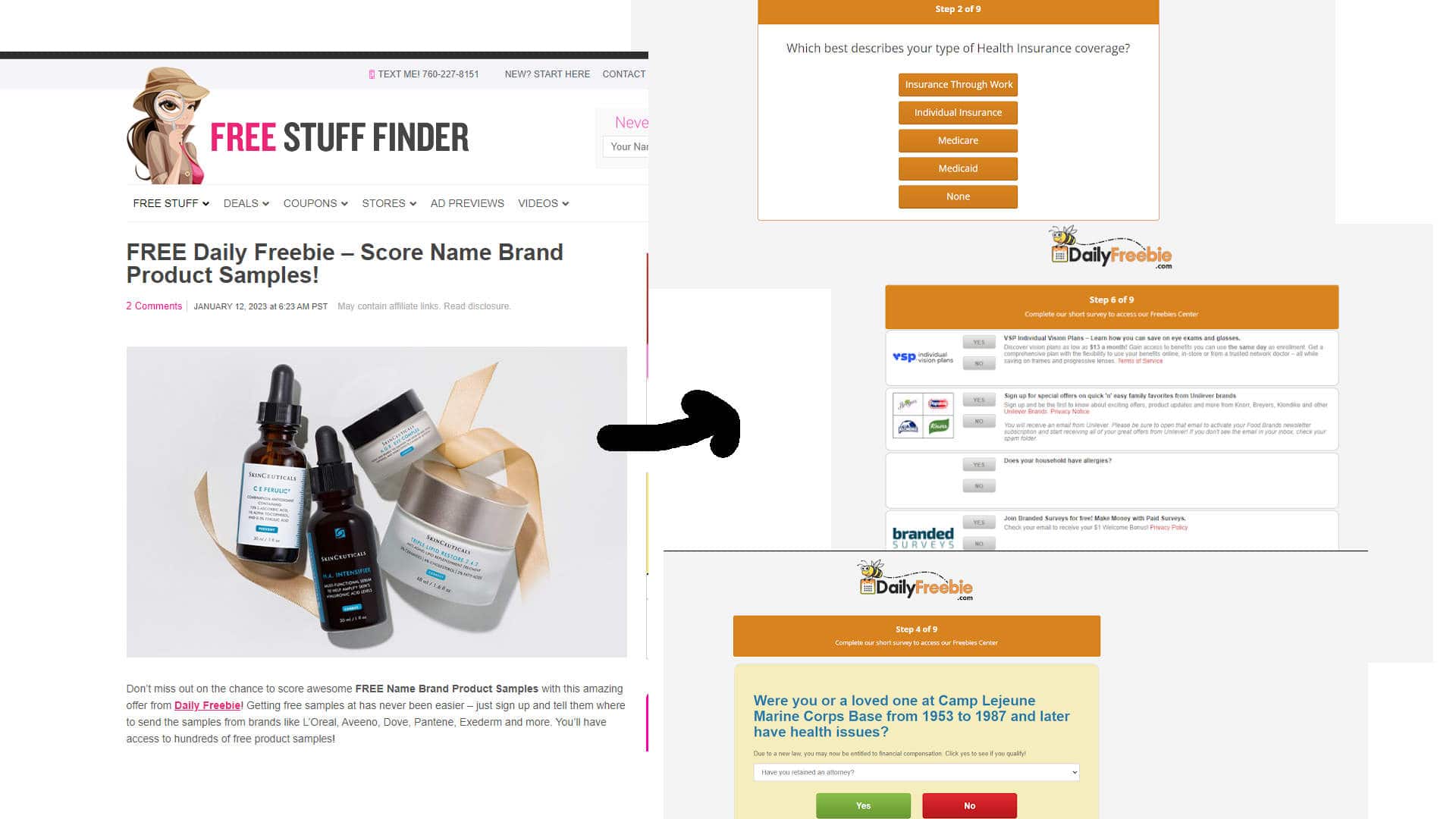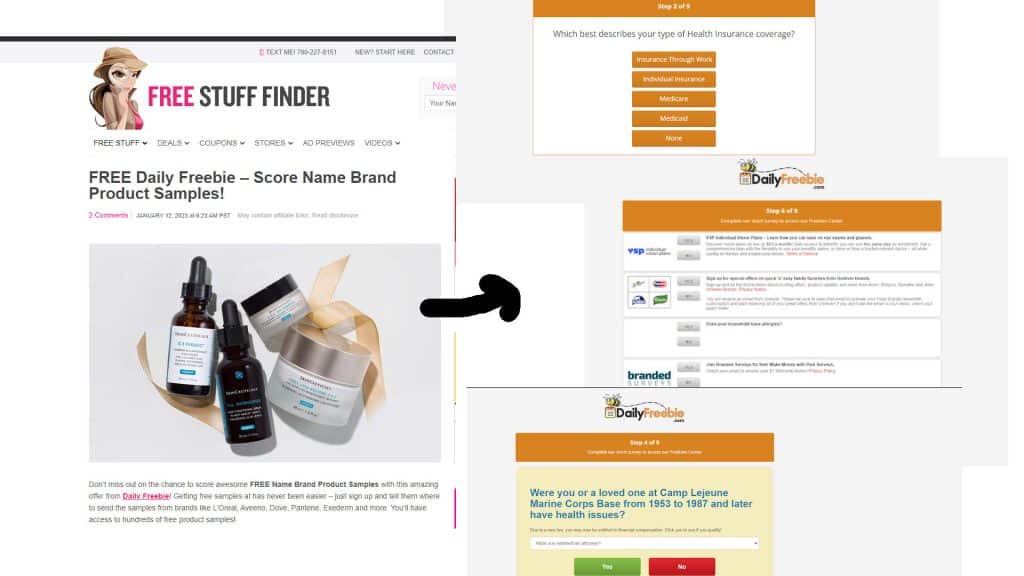 In conclusion, it is debatable whether Free Stuff Finder verifies or tests the legitimacy of all their details before uploading them to the website.
Is The Free Stuff Finder App Legitimate?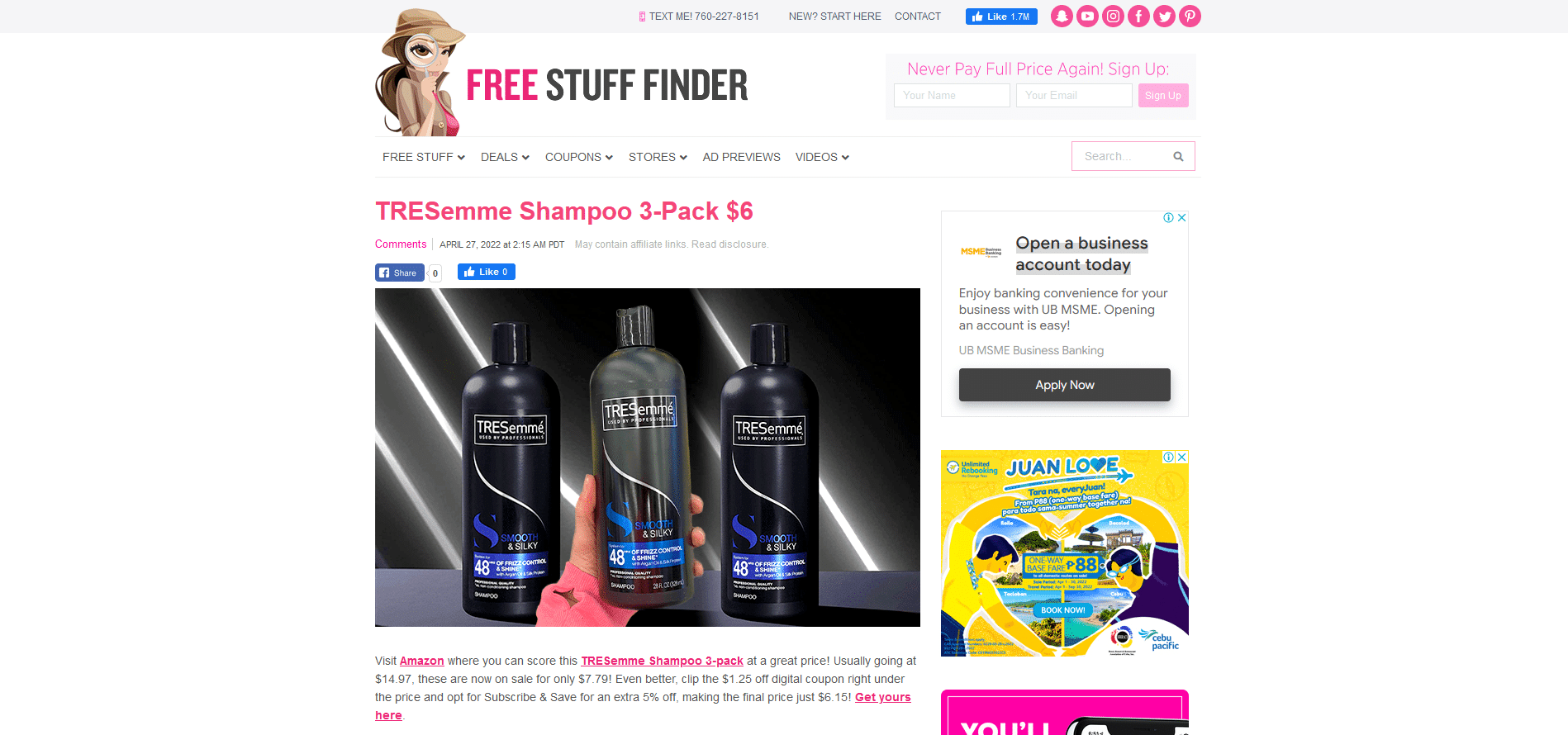 The Free Stuff Finder App is a free-to-use app that users can download via the Google Play and Apple App Store. The Free Stuff Finder app claims to have over 1 million users while boasting the following features:
Savings of up to 50% on various items,
Between 50 and 100 new deals are posted daily,
The option to like deals so you can return to them at a later date,
An active community to help share information on deals between users,
Tutorials on how to secure discounts and coupons.
At the time of writing, the Free Stuff Finder App on the Apple App Store has a 4.7 out of 5-star rating from over 2 200 users, with optimization for iPhones and iPads.
Meanwhile, the Free Stuff Finder App on the Google Play store has a similar rating with 4.5 out of 5 stars from over 2 300 users.
Is Free Stuff Finder An Ethical Business?
According to Glassdoor.com, Free Stuff Finder has a 1.1-star rating out of 5 from nine reviews. These negative reviews are from past Free Stuff Finder employees who cite stressful conditions, poor pay, lack of management oversight, and/or toxic company culture for their low reviews.
Alternatives To Free Stuff Finder
Because of Free Stuff Finder's mixed reviews, it may be worth exploring alternatives when looking for deals and/or free coupons. The following three websites are highly recommended:
Swagbucks
Yo! Free Samples
PINCHme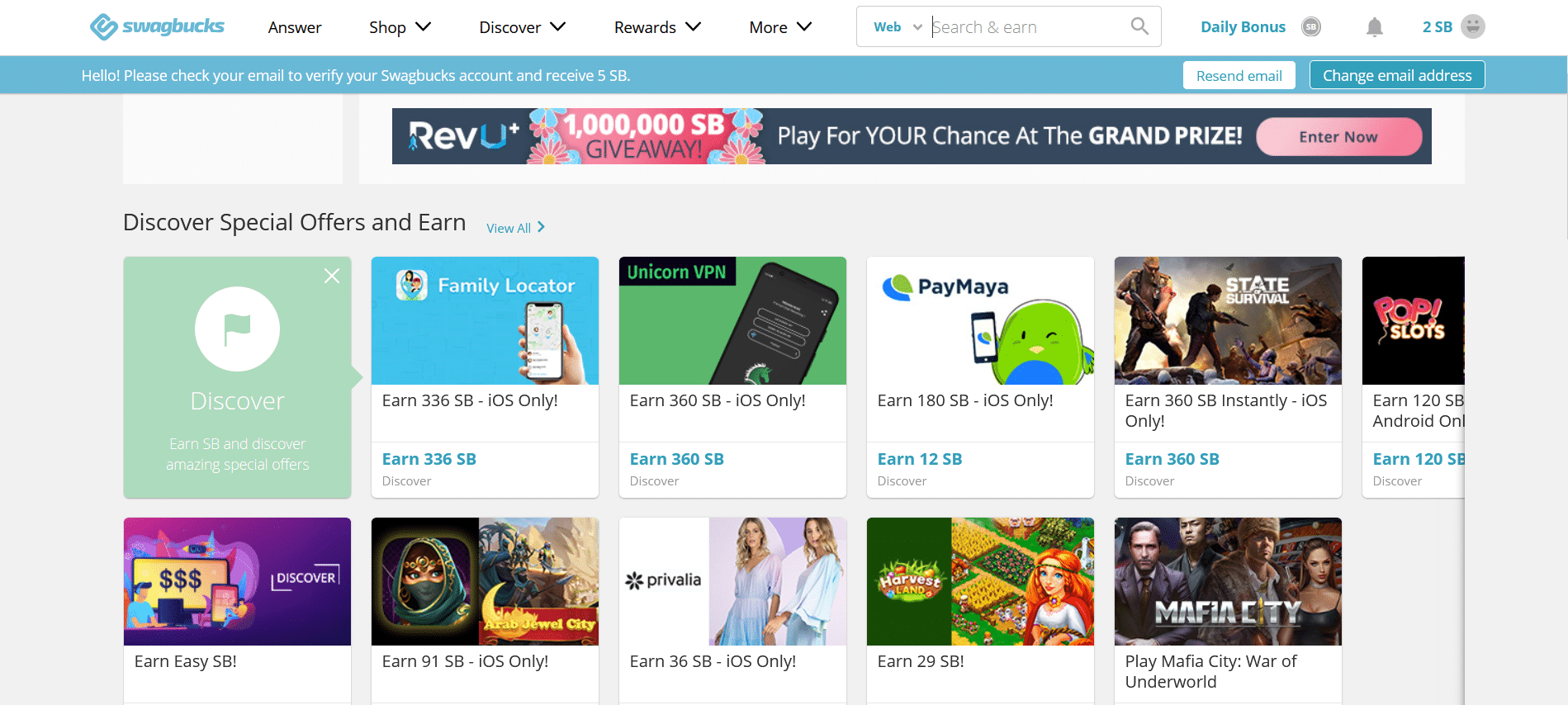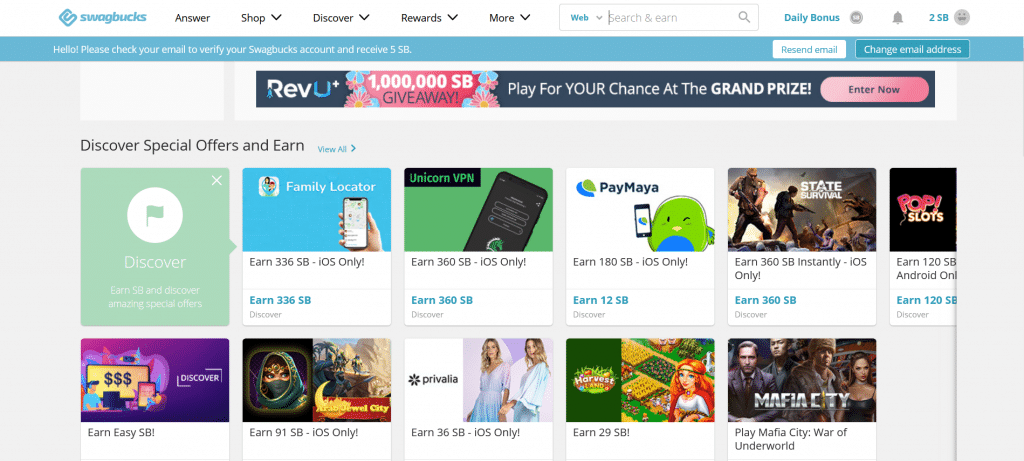 Swagbucks is a unique method of securing points toward deals and coupons. Namely that you earn points as you use the mobile app, earning more points for shopping online, taking surveys, or watching videos.
These points can be used to get coupons at top retailers such as Amazon, Target, and Starbucks. Alternatively, the points can be exchanged for cash through websites like PayPal.
The app is free for download on both the Google Play and Apple App stores, whereby new users are awarded a complimentary $10 for setting up their Swagbucks account.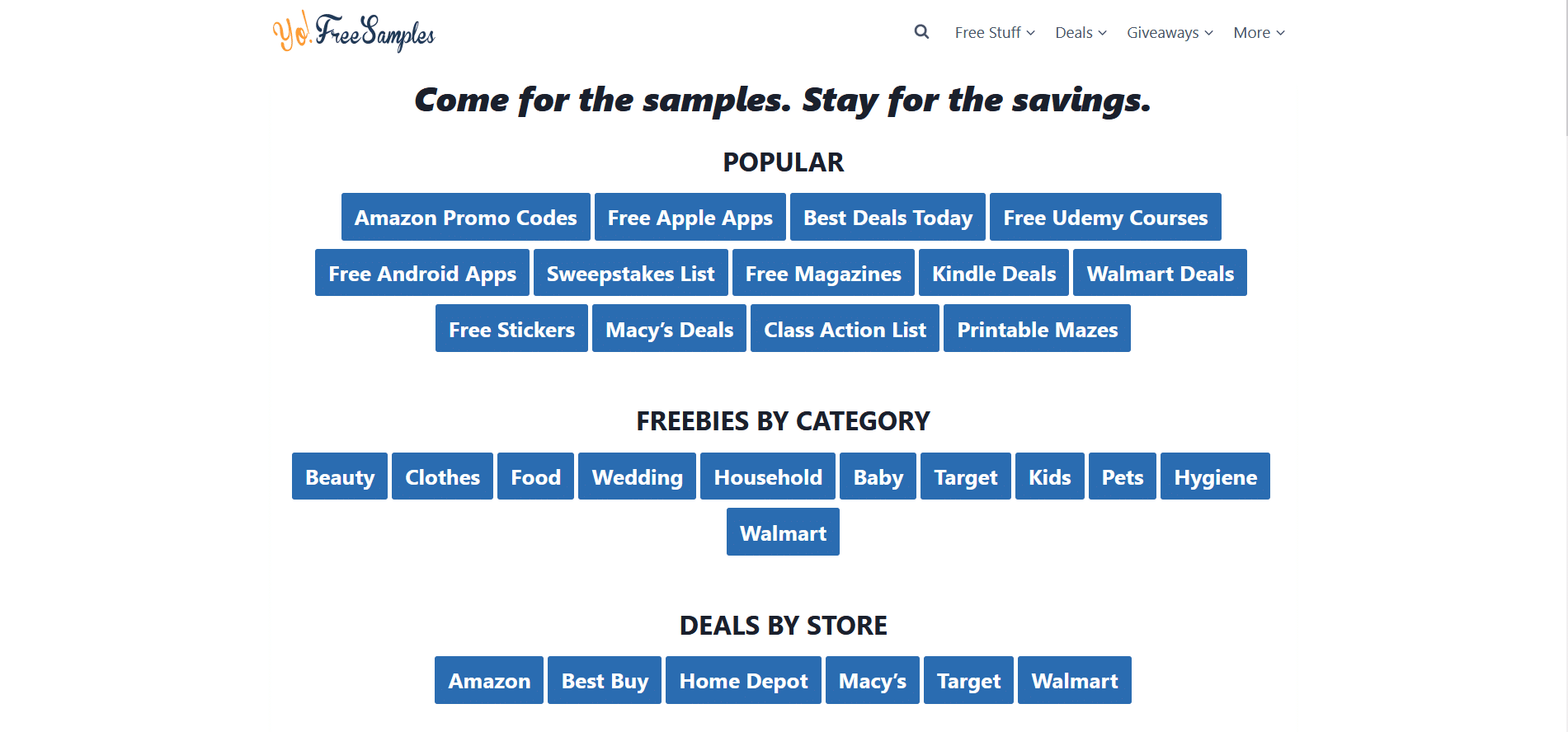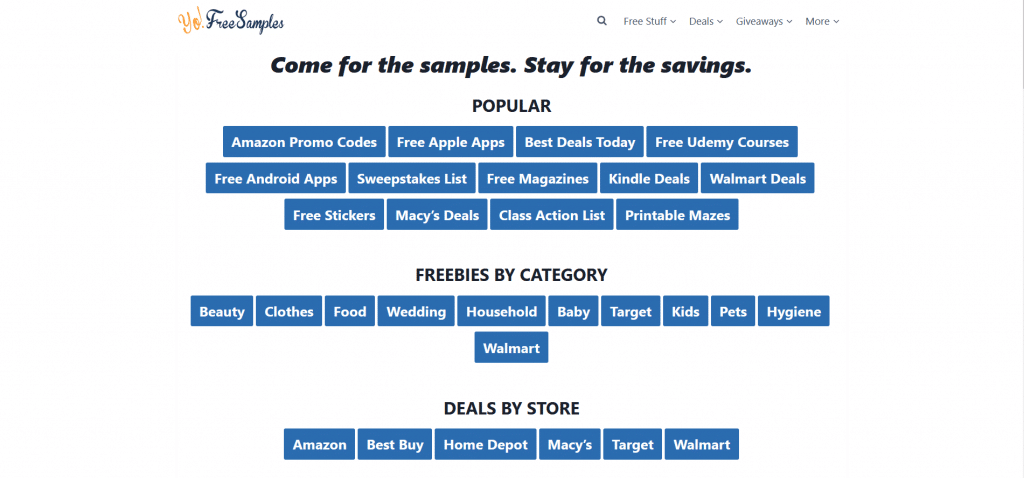 Yo! Free Samples helps users save money by offering amazing deals and free products from well-known brands.
Further to deals, the website is personally managed by John' Samples' Clark, who does his utmost best to verify all holistic money-saving information on the website, including but not limited to: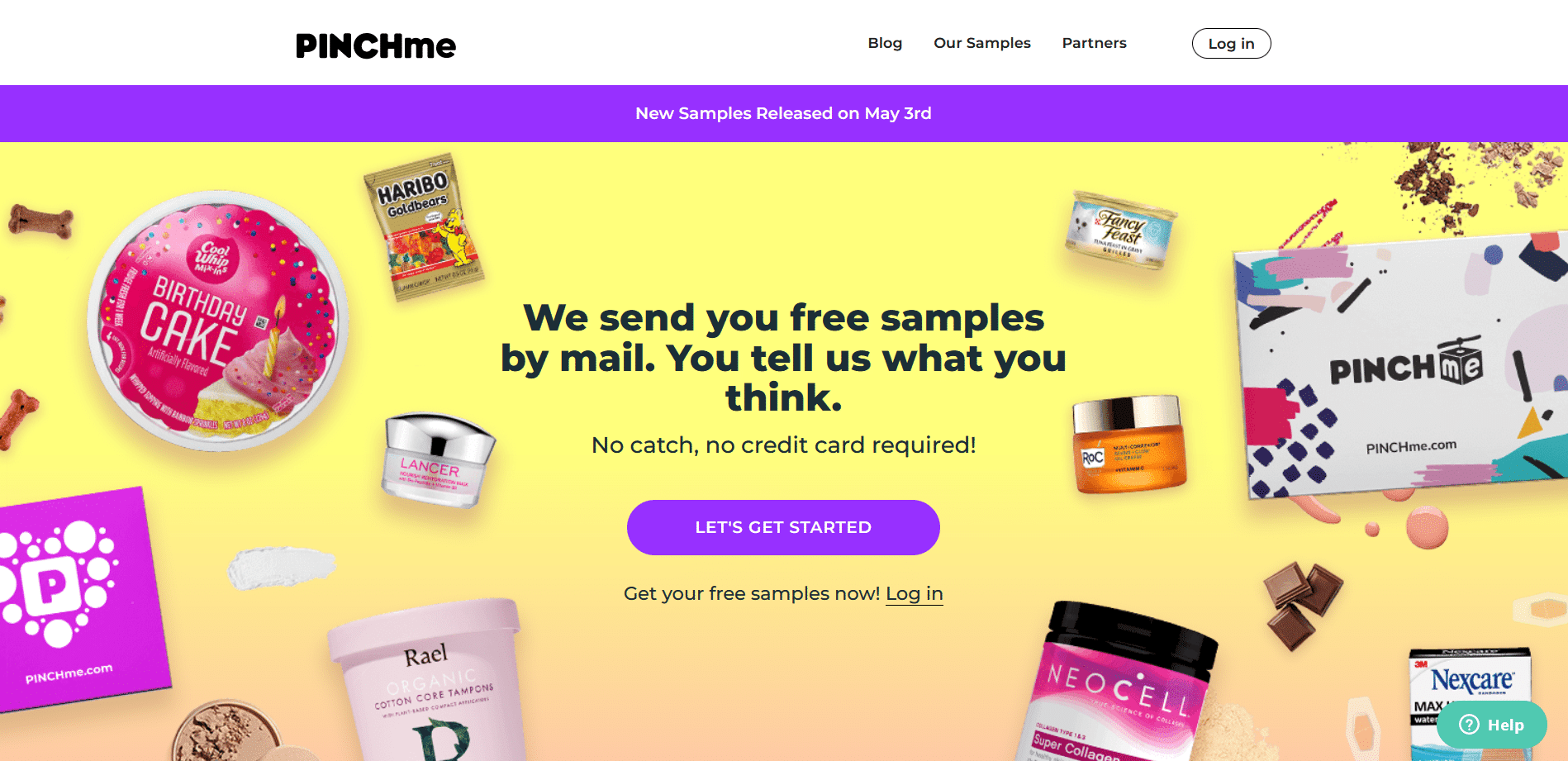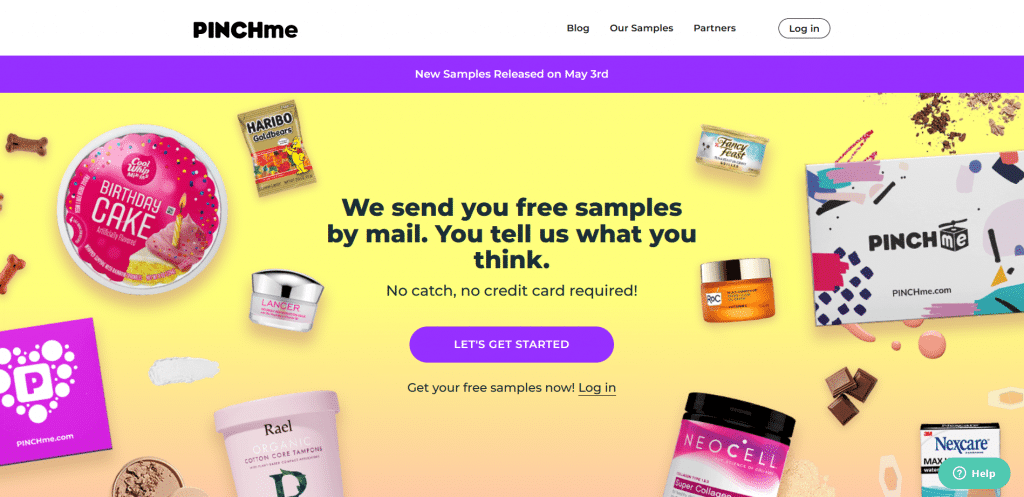 PINCHme is a product testing website that gives users free products and, more importantly, allows users to get their hands-on brand-new products for testing purposes. All users need to do is provide open and honest reviews about the products they receive in exchange for complimentary products.
PINCHme partners with numerous leading companies across multiple industries, including but not limited to Starbucks, Nestle, L'Oreal, and Unilever.
In conclusion, PINCHme is guaranteed to have new, quality products for free that will appeal to the vast majority of their users, regardless of their wants and needs.
Is Free Stuff Finder Really Legit?
Although Free Stuff Finder has mixed reviews overall, it cannot be said to be an illegitimate company or company that intends to scam its customers. They intend to do well by saving people money.
However, it may be worth exploring alternative freebie websites in favor of using Free Stuff Finder.