How To Get Free Address Labels
Important Note: When you buy through our links, we may earn a commission. As an Amazon Associate we earn from qualifying purchases. Content, pricing, offers and availability are subject to change at any time - more info.
Key Takeaways
Various charity organizations mail through free address labels once you initially donate through post mail. Essentially, you will need to provide your information upon your mail, and this helps them have an address to return with gifts which often include free address labels for more possible donations in the future.
Printing companies like Shutterfly offer occasional address label freebies, coupon codes with various purchases, or insane discounts on address labels. Furthermore, signing up for newsletters with printing companies or other companies that offer free address labels is another way to get your hands on some free giveaways and coupons.
If you are looking for free address templates with a creative design, look no further than websites like Online Labels, Avery, Kori Clark, and World Label. Furthermore, you could even create your very own address templates to print from home with your own personal touch to it, and it is quickly done by using Microsoft Word.
Free address labels are personalized labels that include your name and address and a beautiful photo. No matter what year it is, free address labels are always convenient. They're one of the oldest Internet freebies, but they've become increasingly tough to obtain. That being said, how can we acquire free address labels these days?
---
Advertisement
---
5 Ways To Get Free Address Labels
Keep address labels at your workplace, vehicle, or foyer to easily add your return address to anything you're preparing to mail. After a while, you won't be able to recall the last time you had to put your address on a letter or bill.
However, free address labels might be a lifesaver if you're relocating, and you can have them personalized with your new address. You may also require free moving boxes, change of address cards, or other moving-related freebies. They're also fantastic for wedding invites and holiday cards. So, starting with donating to charities, here are five ways to get your hands on free address labels.
Donating To Charity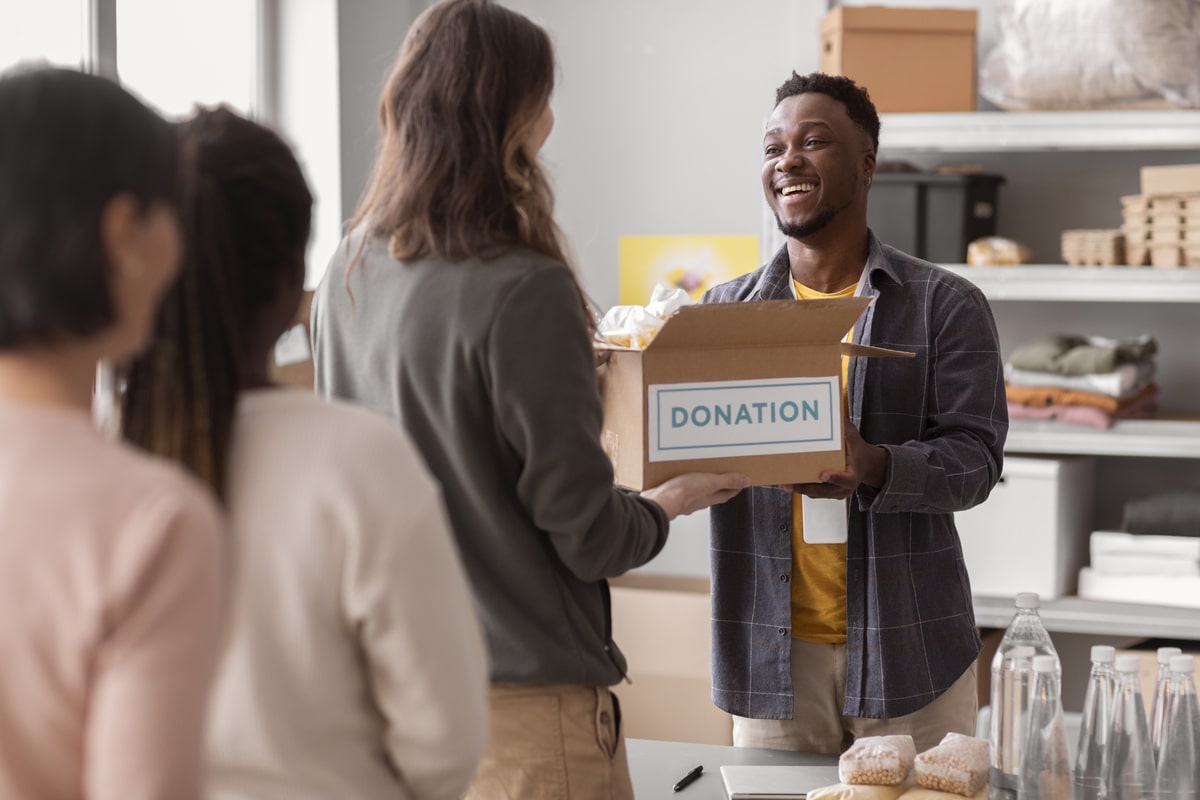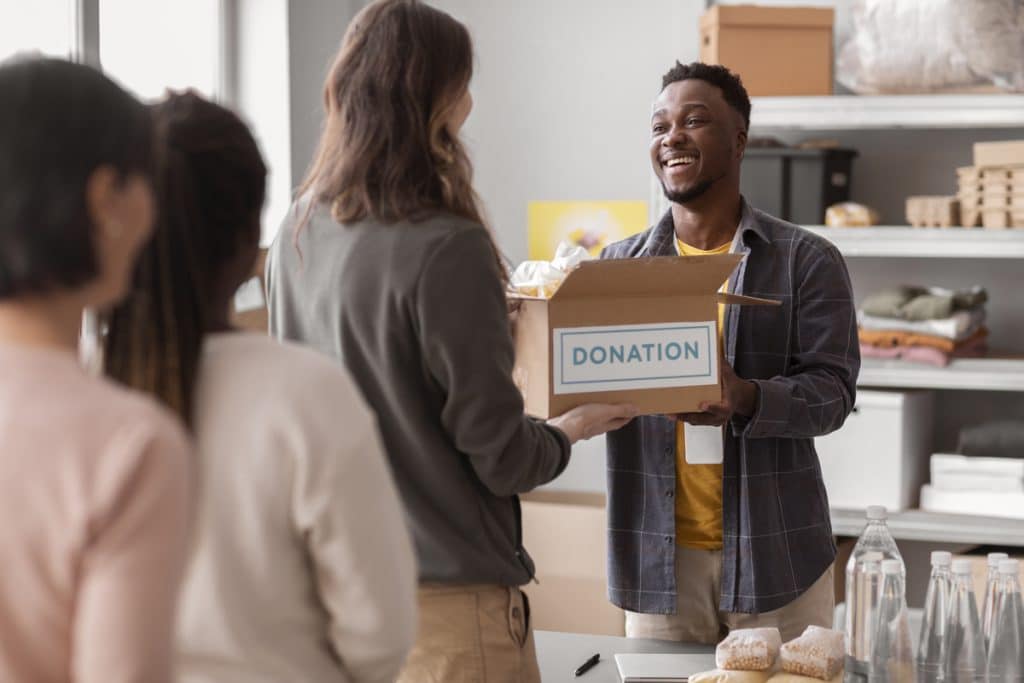 Getting on the mailing list of an organization that gives out address labels regularly is the most typical approach to receiving free address labels. It is a simple approach for organizations, particularly non-profits, to remind people of their existence.
Non-profits and Charities rely on donations to stay afloat, so these quarterly mailings serve as a way to thank individuals for being on their mailing list while also allowing them to donate.
However, keep in mind that they mail you free address labels at random and not on a schedule. You may have previously gotten a charity mailer with a tiny donation, such as a pack of address labels or even a nickel. In addition, more than 60% of non-profits are claimed to provide an incentive for donating.
Before I mention the organizations that provide free address labels, you should know that you will need to submit your name to a mailing list to obtain these labels in the future. Based on my experience, there's no assurance you'll always get them, but a typical turnaround is roughly every six months or quarterly. First, however, keep in mind that you must intend to donate!
That said, if you're looking for charities that provide address labels, here's a list of five charities and organizations that practice the same kindness:
The National Foundation for Cancer Research (NFCR) offers free address labels. By filling out the form at the link above, the NFCR provides address labels with free shipping and mailing labels. At this time, no gift is necessary. You may sign up for free address labels from NFCR by filling out the form.
The National Foundation for Cancer Research (NFCR) is a non-profit organization that funds scientists in the lab to create game-changing discoveries in cancer treatments, diagnostics, prevention, and, ideally, a cure.
The American Legion offers free address labels to donators. By making a donation online and applying for free address labels after that, The American Legion will add you to their free mailing list for address labels. What is remarkable is that The American Legion does not ask for a minimum fee when donating online and will still add you to their mailing list.
The American Legion, also known as the Legion, is a non-profit organization based in Indianapolis, Indiana, serving US combat veterans. State, US territory, and abroad agencies, which are made up of local posts, make up the federal government.
The American Heart Association mails through free address labels. Although the American Heart Association does not clearly mention that they give out free address labels, you may receive them in the mail if you make a gift. In addition, after signing up for their contribution list, many folks have received free address labels in their mailbox.
The American Heart Association is a non-profit organization based in the United States that sponsors cardiovascular medical research, instructs consumers about healthy living, and promotes adequate cardiac treatment to prevent disability and fatalities caused by cardiovascular disease and stroke.
The National Wildlife Federation (NWF) offers free address labels to donators. If you donate $5 or more online, you may sign up for free address labels or receive a free field bag if you donate around $30 or more. If you give at least $15, you'll get a National Wildlife magazine membership, a discount on catalog products, and other goodies throughout the year.
The purpose of the National Wildlife Federation is to motivate Americans to safeguard wildlife for the sake of our children's future. The National Wildlife Federation has been a pioneer in conservation and environmental education for over 80 years, helping shape the future of environmental stewardship in the United States.
The Disabled American Veterans (DAV) charity provides free address labels to their donators. Although DAV has been using free address labels for donations since the 1970s, you may also make an initial gift and be included in their mailing list. In addition, the DAV sends out more than 41 million contribution letters with free labels every year. So, to enroll on their donor list, a donation may be necessary at first.
DAV is a non-profit organization that provides lifelong assistance to veterans of all generations and their families, assisting more than 1 million soldiers and their families each year in positive, life-changing ways.
Get Free Address Labels From News Letters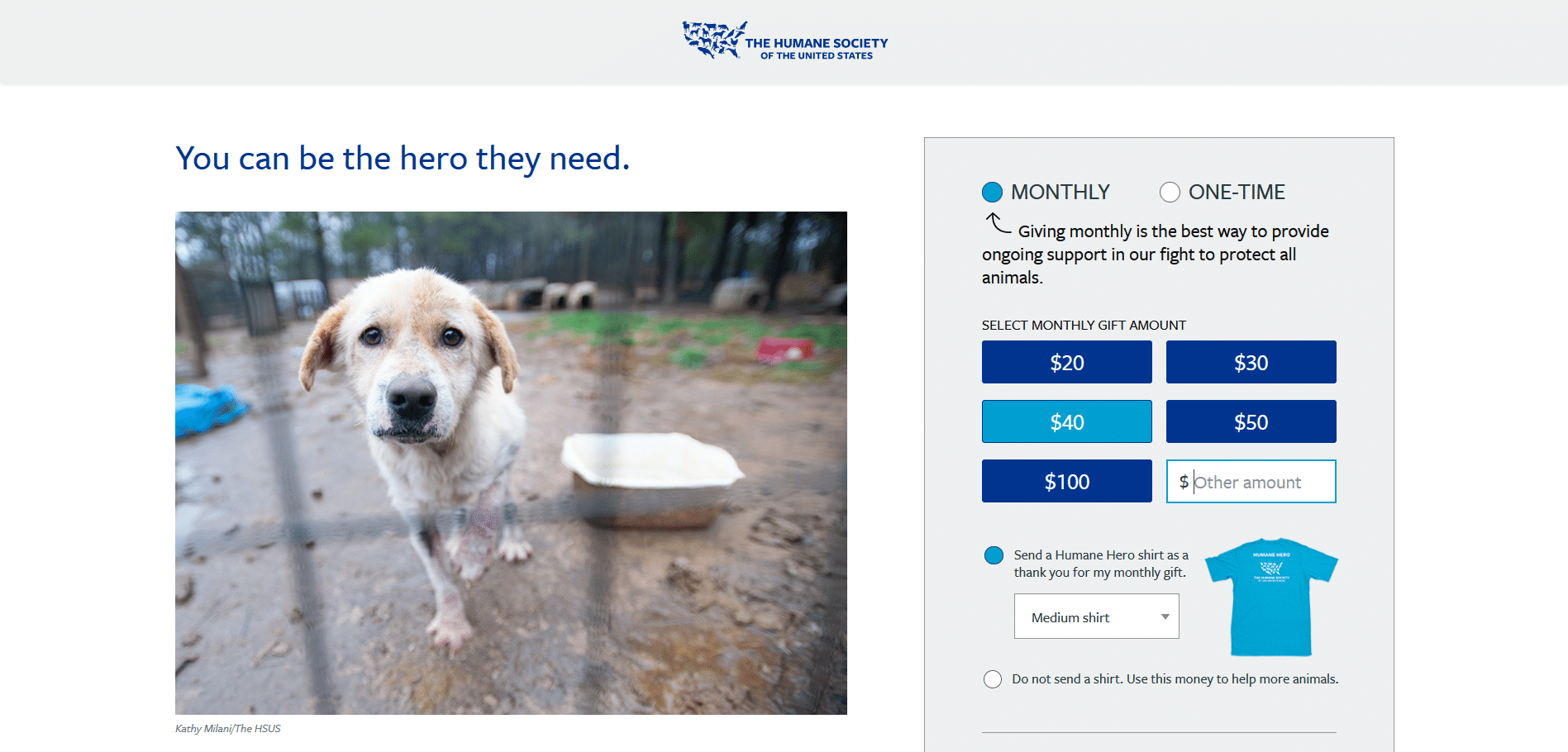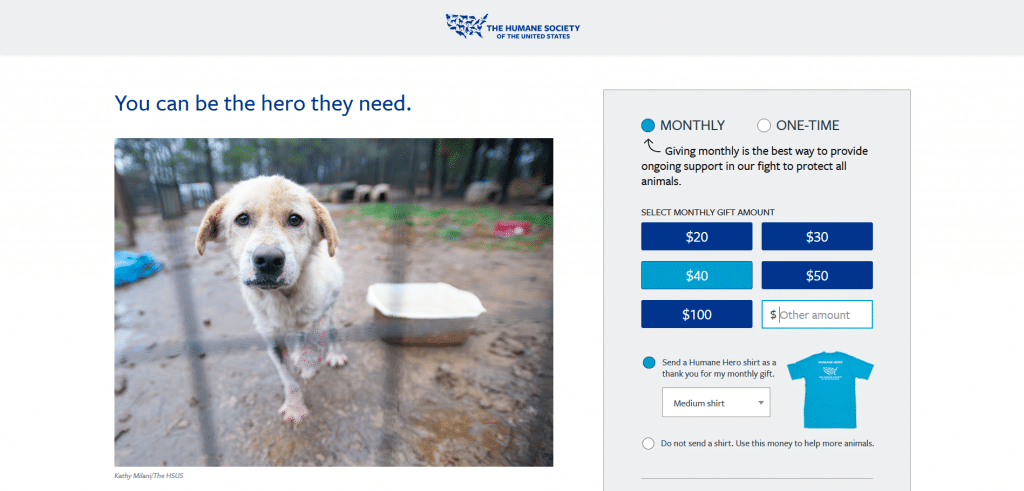 Companies occasionally provide free address labels to those on their mailing lists. But, do you make it a point to sign up for official websites of businesses you admire regularly? Then, you might be able to identify a company that uses free address labels to convince customers to become real, paying customers.
A perfect example of this is The Humane Society of the United States. Simply fill out the form and wait up to 10 weeks for delivery. But, again, just available in the United States, and only one set per home is allowed.
Overall, If you're on a company's mailing list, you'll receive their newsletters whenever they update. You should make registration on the websites of the brands you want to visit a habit. Furthermore, keep in mind that the bulk of these businesses entices potential consumers with free address labels to convert them into paying clients.
Signup With Printing Companies
Many printing providers offer limited-time discount codes and promotions that might get you free address labels regularly. What's the catch? In most cases, you'll have to pay for delivery or pick up your freebie in person.
Still, instead of settling for whatever a charity provides you in the mail, you'll most likely be able to create your own address labels. You'll also save money compared to paying the total price. Also, look outside the box: perhaps a firm is giving $10 off any purchase of a $10 or more discount code. As a result, you may even apply the coupon to your address labels.
Subscribe to a company's email list to receive coupon codes or follow them on social media to see if they have any limited-time deals. Mailing labels are done professionally by printing firms. Because it's part of their profession, there's no one better to print your mailing labels than them.
Because these businesses are aware of this, they may occasionally send out free address labels as part of a direct-mail campaign. You could also try requesting mailing label samples from local printing companies.
Follow brands like SnapFish and Shutterfly on social media. Free mail labels may be sent as samples or as part of campaigns.
Shutterfly is a company that specializes in many types of marketing. They sell picture books, cards, stationery, wall art, home décor, weddings, and prints. You are eligible for freebies and other deals when you join them. You will receive address labels for free, but you will be responsible for shipping costs.
The only issue you may have is a lack of labels sent as samples since they are still a business that relies on your orders (for the next batch of labels) to stay afloat. On the other hand, Charities mail roughly 30–40 labels at a time.
Evermine is another startup that provides free address labels. For a Facebook share and around a $3 shipping cost, they'll send you 60 free labels in the style of your choice. Other printing companies that offer coupon codes for free address labels include:
Download Free Address Labels Templates Online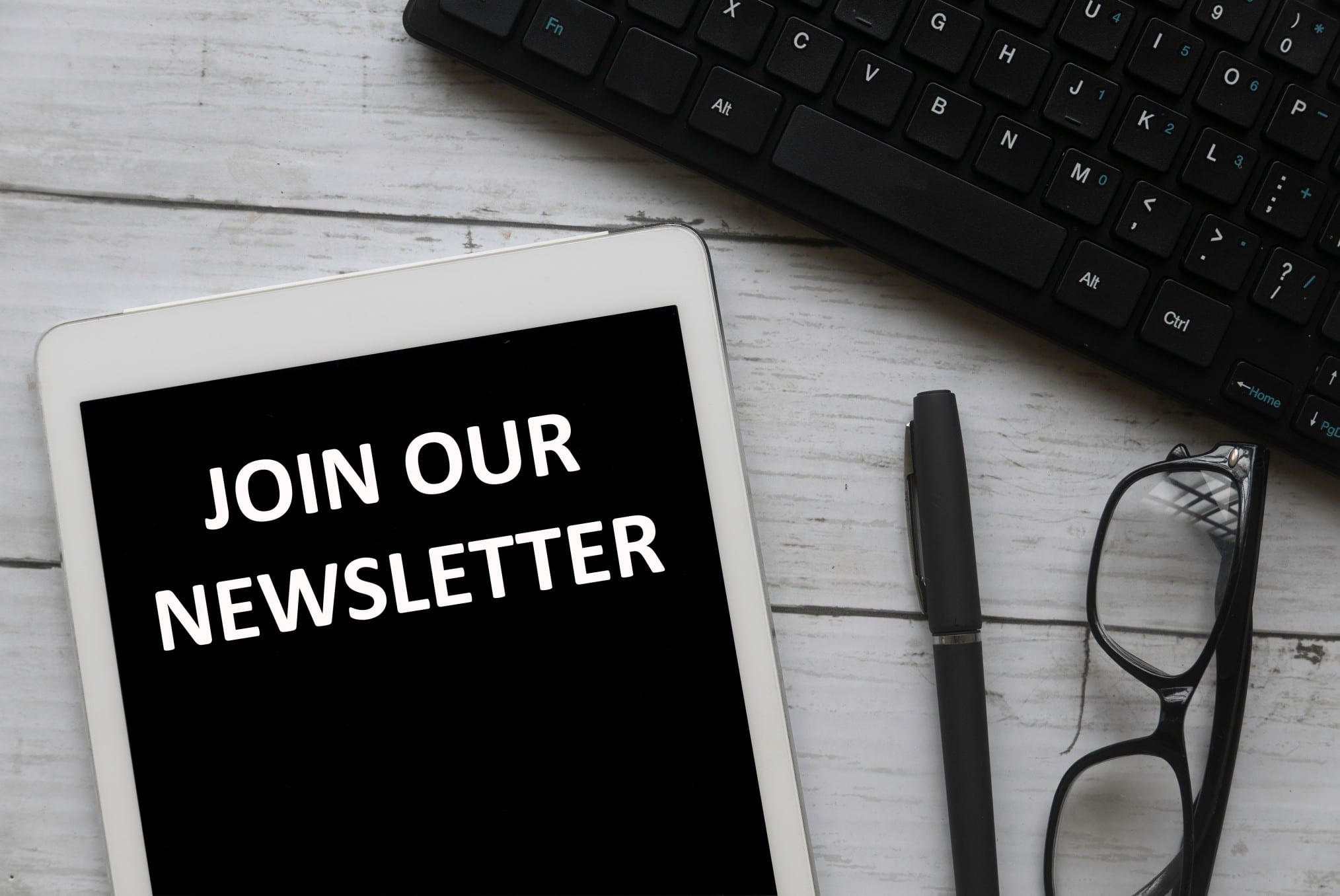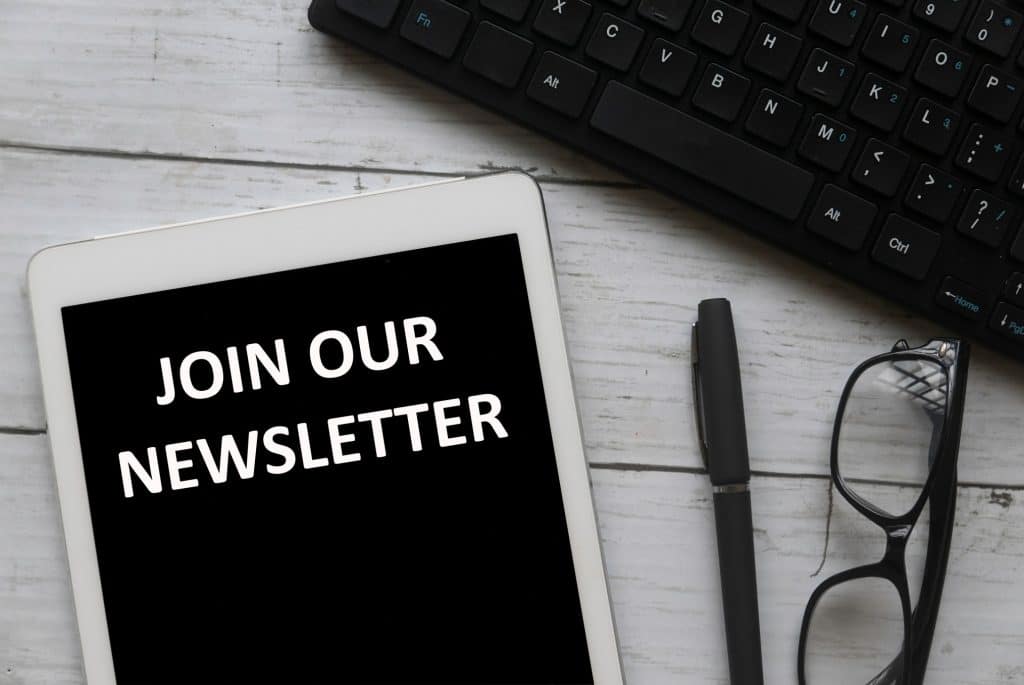 Browsing and visiting websites that offer free address label templates is one of the fastest ways to obtain thousands of free designs. Using these free address templates will save you a lot of time by allowing you to type in your address and print out labels that can be inserted into an envelope.
These free address templates aren't only useful; they're also attractive and available in various designs and styles. There are also recipient address and wraparound templates available and return address templates.
These free address templates will look wonderful on wedding invites, party invitations, Christmas cards, and other mass mailings and regular mailings. Some outstanding examples are as follows:
Get free address templates from Online Labels. Online Labels offers more than 200 free address label layouts for graduation announcements, Christmas greetings, and other labels. For your label, provide your name and address and, if available, a different color. Then you may print them off on label paper or computer paper.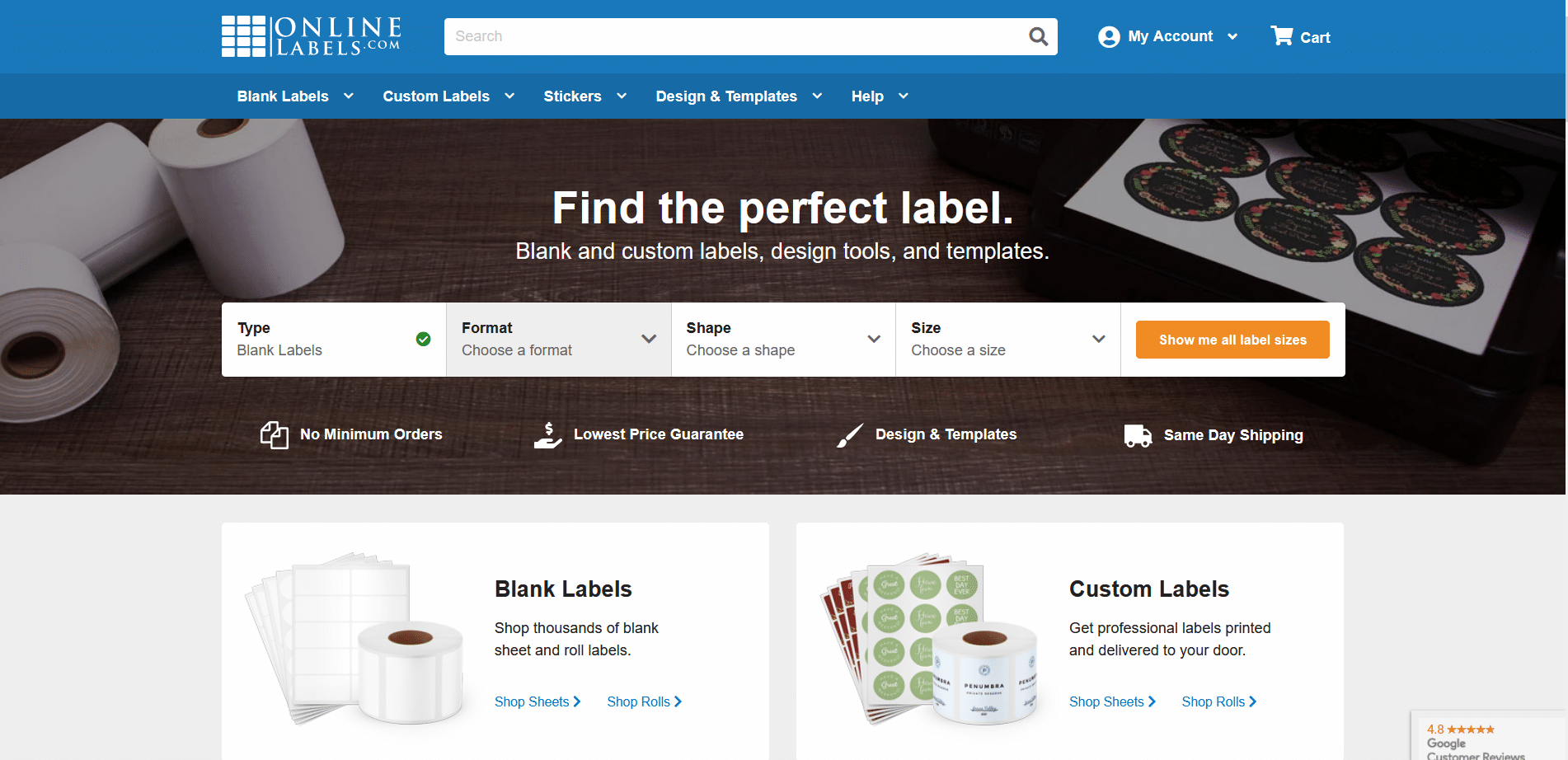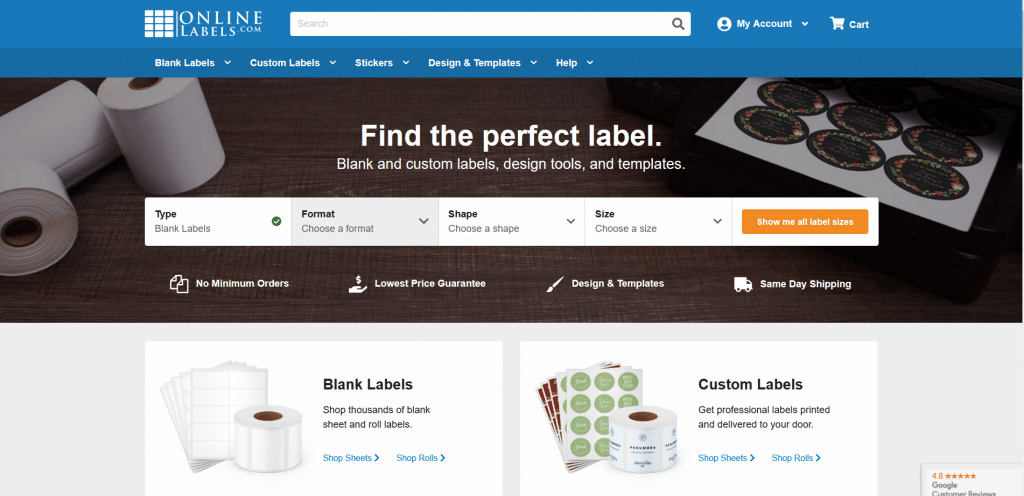 Avery offers tons of free address templates. Avery offers over 1,500 free address label designs in categories such as blank, animals and nature, business and occupation, holidays, home and school, non-profit and religion, and styles.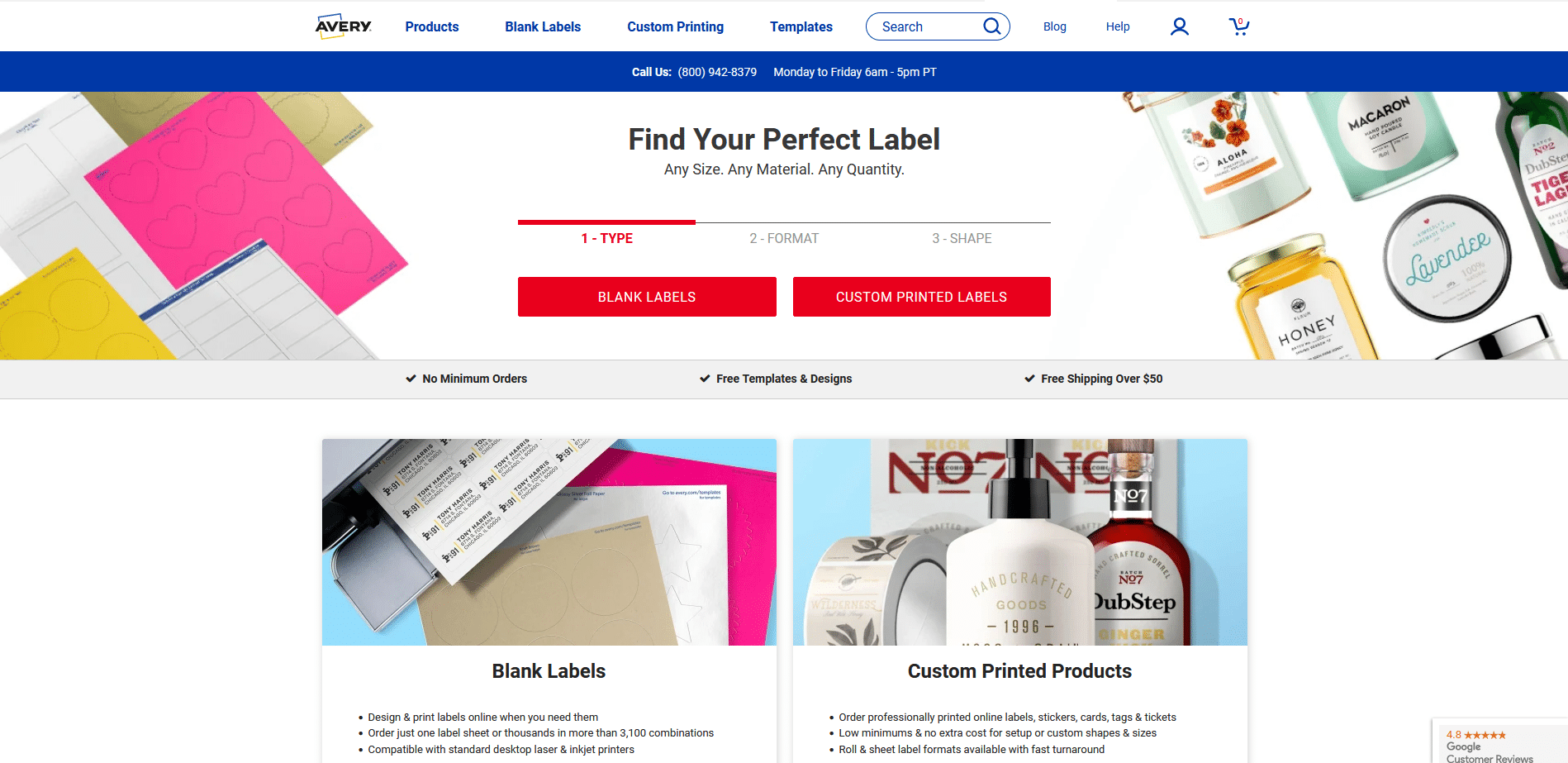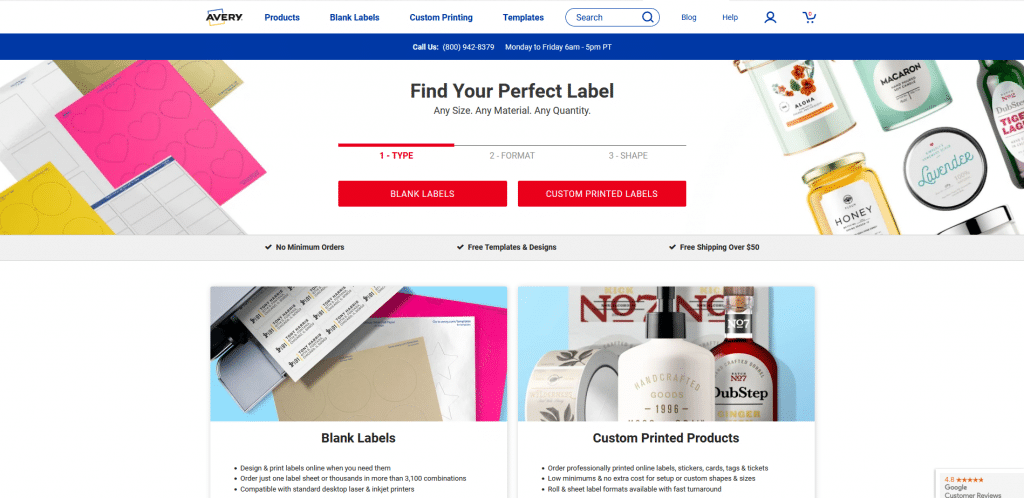 All of the address label templates can be customized by changing the image, size, and color and inserting your own address. You'll need to create an Avery account for free before printing your labels on label paper or copy paper. Finally, you may also save them as a PDF file to conveniently view them later.
Sites like Kori Clark offer free sets of address templates. For example, Kori Clark provides a set of address templates available for download in three different styles: two wraparound and one square. To design your own stationery, invitations, or cards, you can use one type of these free address templates for different shapes and sizes.
World Label offers a collection of free creative address labels. In addition, World Label has many designers uploading templated for various occasions, from vintage designs to holiday themes, including valentines day designs.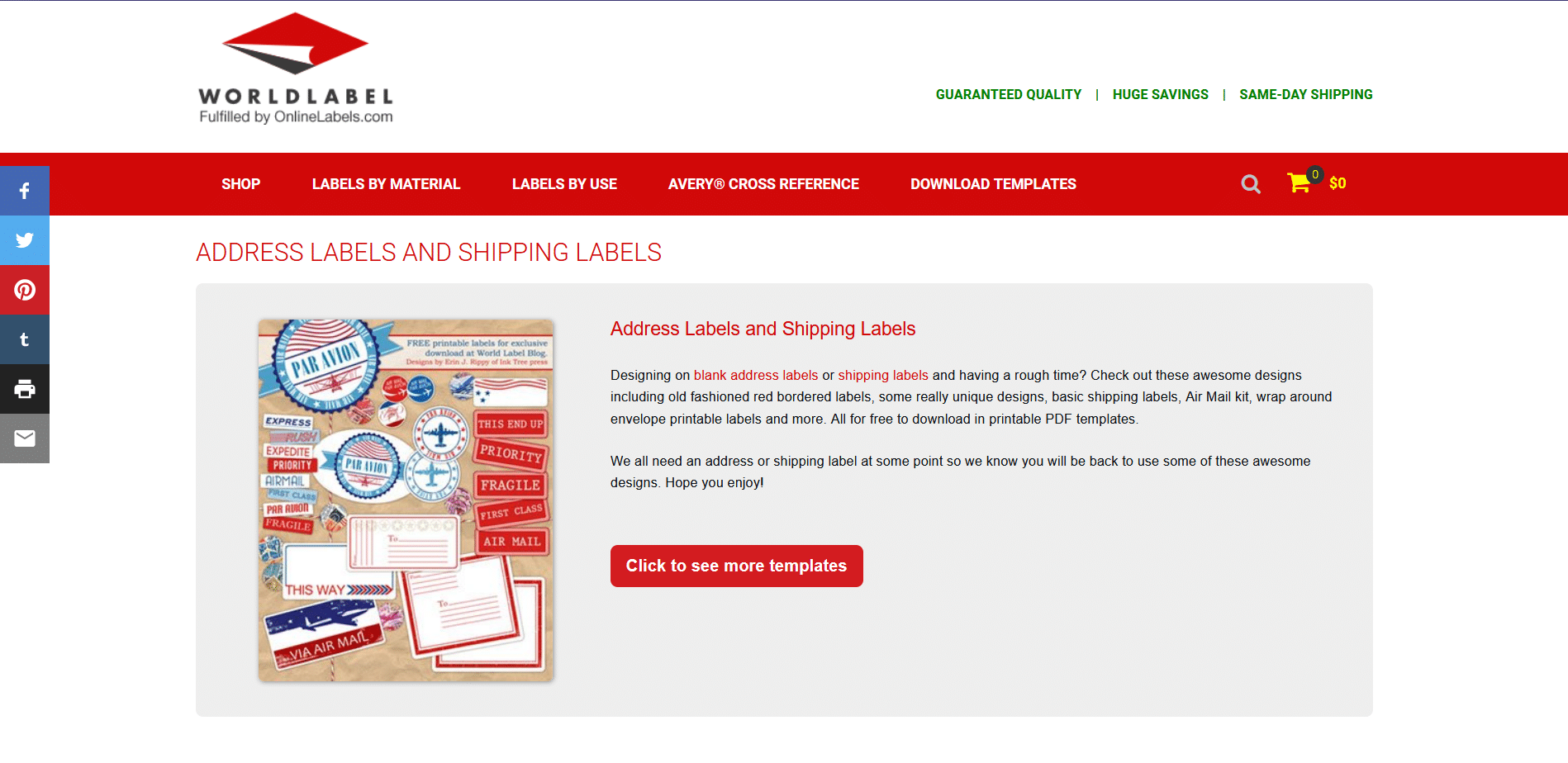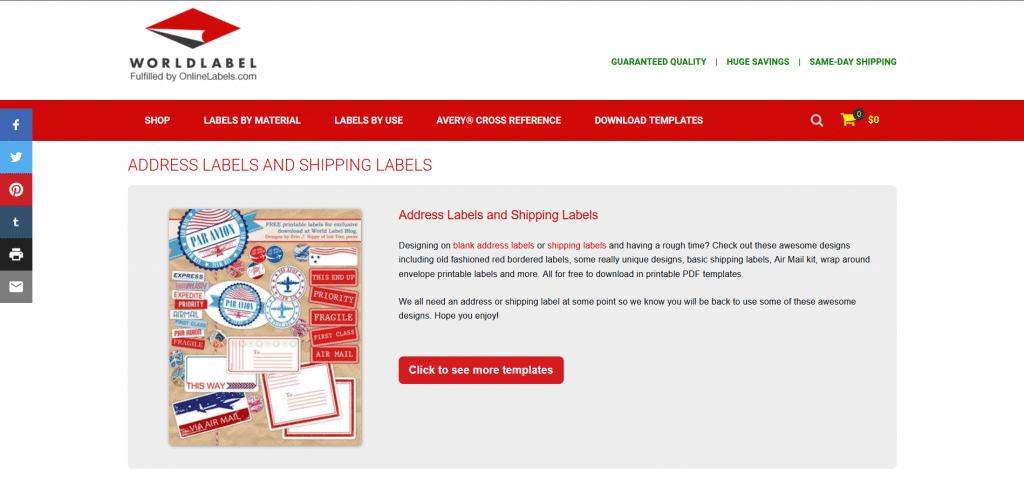 Furthermore, there are also sizeable flowery wraparound address labels, and narrower wraparound and standard address labels are available in two typefaces and come in pinks, peaches, blues, and greens.
Create Your Own Address Labels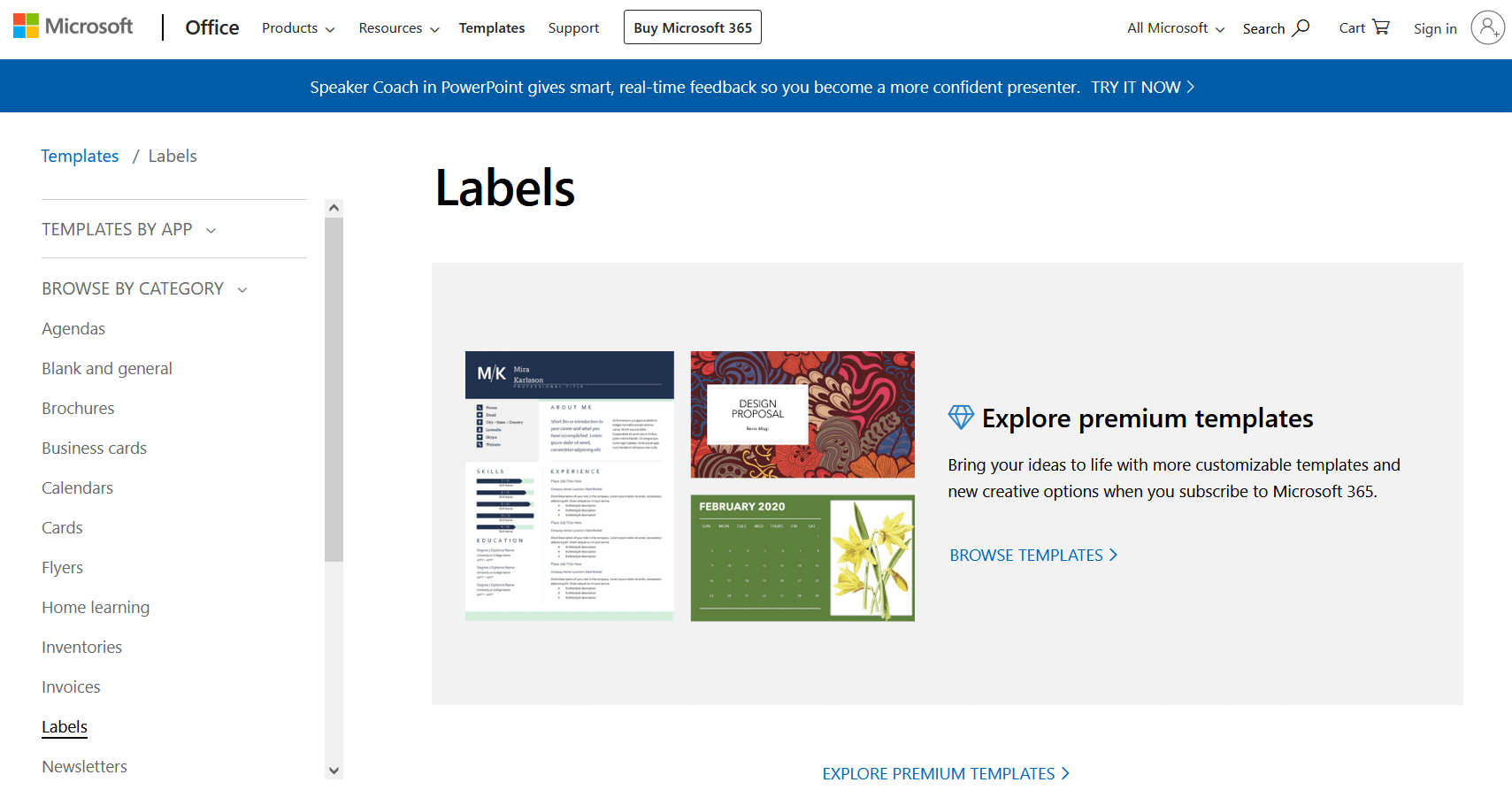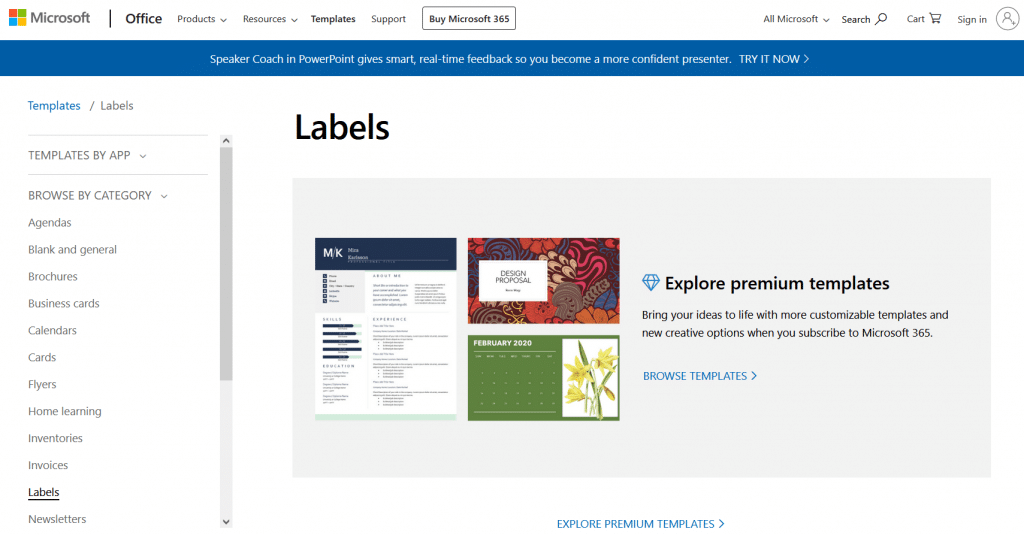 Like getting your hands on free label templates, why not create your own? Of course, it isn't relatively free, but it's a step up from handwritten your return address on every envelope, which is the free choice. So instead, print your own!
The excellent news is that making your own address labels is absurdly simple. You'll need to locate a suitable template, enter your information, and edit the design before printing with compatible mailing labels. You can create and print labels at home with Microsoft Office! If you don't own Microsoft 365, rest assured that you can access it free online.
Furthermore, Microsoft Office provides a variety of free mailing labels in various designs, and they can be downloaded from their templates site. Once you download them, all you have to do is fill in the blanks on the template and print with suitable labels in Microsoft Word.
Related Questions
Are Getting Free Address Labels Worth It?
Even though the process of getting free address labels may not be for everyone, you may find that are still various reasons to get your hands on these freebies. Maybe address labels are becoming less common in the digital age. That said, receiving hand-made greeting cards, invitations, holiday cards, and other snail mail may still feel more personal to most people, even in this digital age.

Still, they always come in handy in various situations, like old school invitations, post mailing friends and family, or even when relocating to a new home. As a result, if you find a local printing company near you, it won't hurt to run in and find out if they supply occasional coupons, even when purchasing printing paper.
Finally, if you find goods around the house that you are willing to donate to a charity, it grants you access to investing in some freebie address labels over the years. That sounds like a worthwhile deal to me. 
What Are Cheap Alternatives To Free Address Labels?
You may believe that these "freebie" offers to entail too many hoops to jump through or that you'll spend a few dollars anyhow for a contribution, shipping charges, or printing materials.
A few inexpensive alternatives to free address labels do not cost a fortune or need you to join any mailing lists. For example, Amazon and Walmart offer bulk sales on address labels that can be as little as around $6 for more than 100 labels. 
In addition, a merchant like 500Labels, as their name implies, offers 500 address labels for around $10 and will even send in a seasoned designer for free to add a design of your choice.
How Can I Get Free Address Labels With Free Shipping?
Charities are the best way to have free address labels mailed to you with no shipping costs. In addition, these charity organizations would ship free address labels to you in hopes of donations in return. Furthermore, some charities don't have a minimum donation fee requirement; thus, any small donation is accepted.

Finally, some charity organizations continuously mail through free address labels every three months or six months. However, remember that you would need to fill in your address information to have your freebies sent to you, and where applicable, you would need to opt in to receive them.