How To Do USPS Hold Mail Request
Important Note: When you buy through our links, we may earn a commission. As an Amazon Associate we earn from qualifying purchases. Content, pricing, offers and availability are subject to change at any time - more info.
Highlights
To make an online USPS Hold Mail request, you must sign up for a USPS account and provide identity verification. Then pick your dates and you're all set.
It's also called "Stop mail delivery" but a "hold mail" request can be placed online or in person.  
Via your USPS account online, you can view your held mail remotely, as well as check any incoming packages for delivery status. 4. There is no charge for holding your mail and you can do it for up to 30 days.
If you want your home-delivered mail stopped for a while, for whatever reason, do you know how to ask the USPS (United States Postal Service) to hold it? It's a useful technique that anyone can do, but you need to follow a few specific steps.
---
Advertisement
---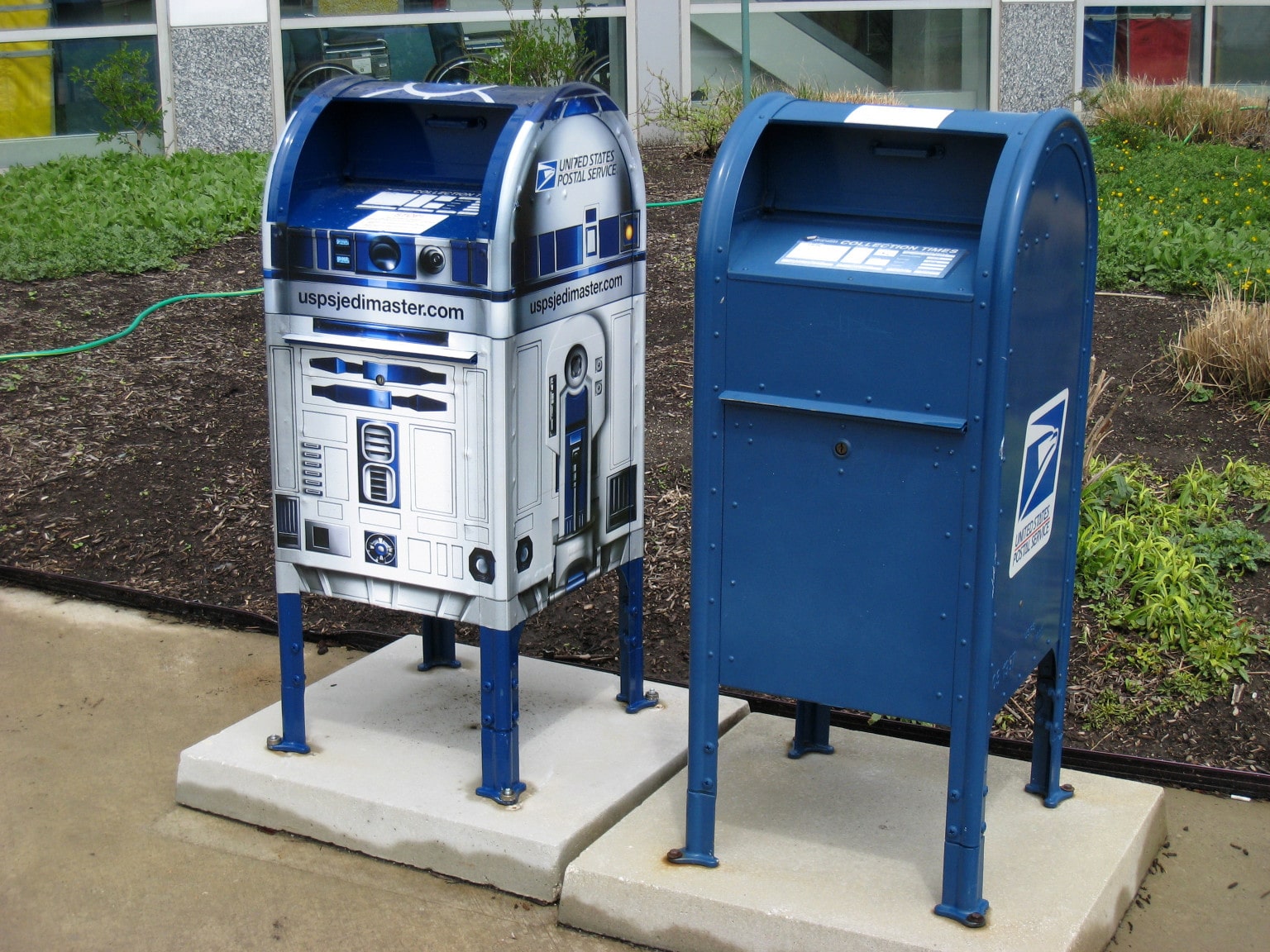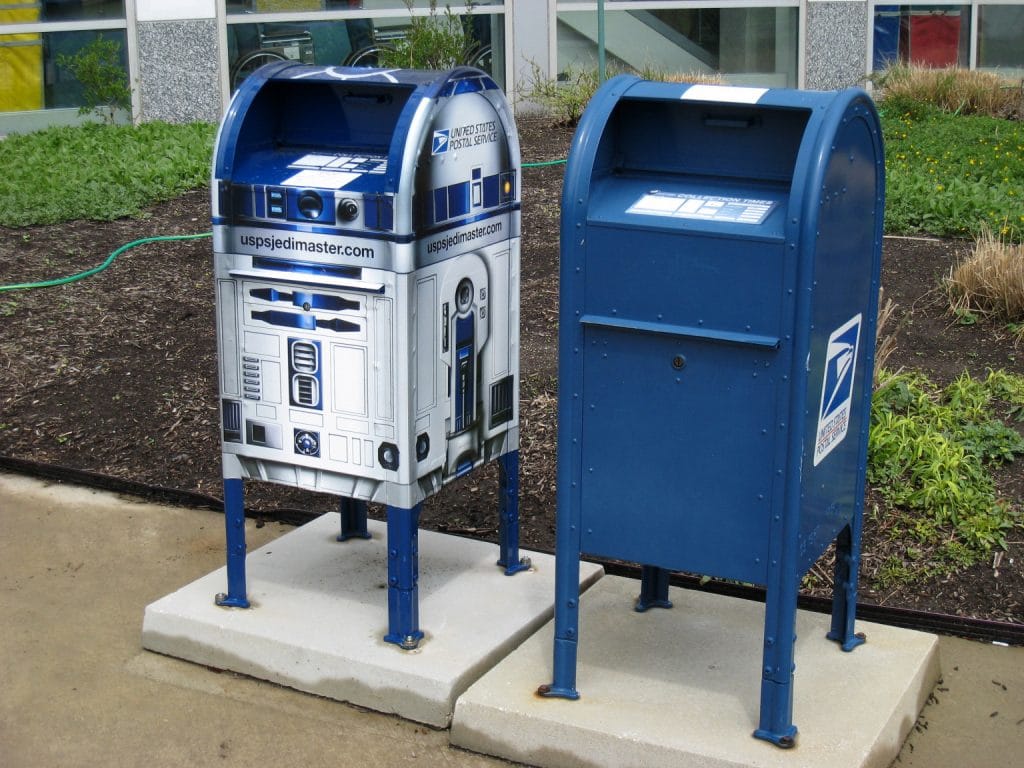 Here are the main points to keep in mind, along with essential FAQs about the process.
Making Online Requests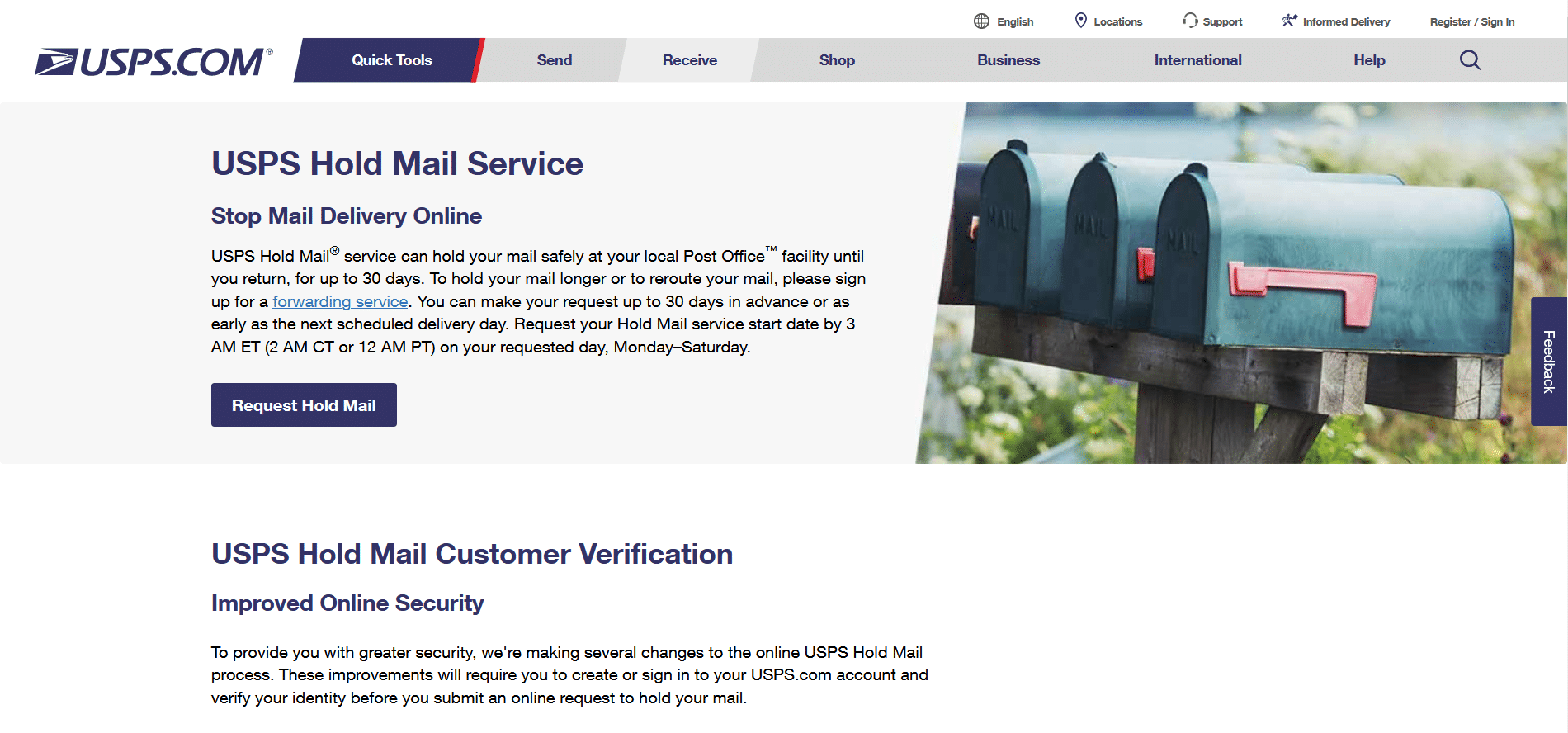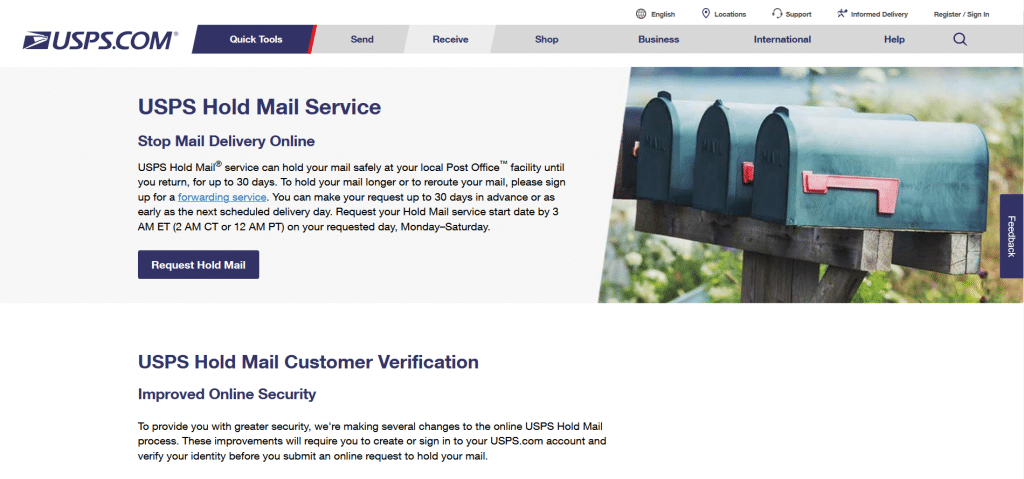 Go the USPS official Hold Mail page. From there, you can sign up online after creating a USPS account if you don't already have one. 
Keep in mind that the Postal Service does not offer Hold Mail service everywhere, so don't be surprised if you can't place a hold online. If that happens, you must visit a post office branch in person to place a hold.
Who Can Place a Hold Request?
You or your authorized agent can make an official request to hold mail. Even a third party can do as if the person has all your identifying information. By far, the simplest way is to sign up for a USPS account online. Be ready to provide information to verify your identity.
After you have an account, you can do all sorts of official business from the comfort of home or on a mobile device from anywhere. That includes placing a Hold Mail request. Note that anyone who lives at your address, over the age of 18, can place a request to hold mail. Additionally, your authorized agents can also place holds.
Steps for Placing an Official Request
You can place a request online, in person, or over the phone. See below for in-person and phone request methods. See "Making Online Requests" above for requesting a hold via a computer connection.
The Advantage of Signing Up for "Informed Delivery"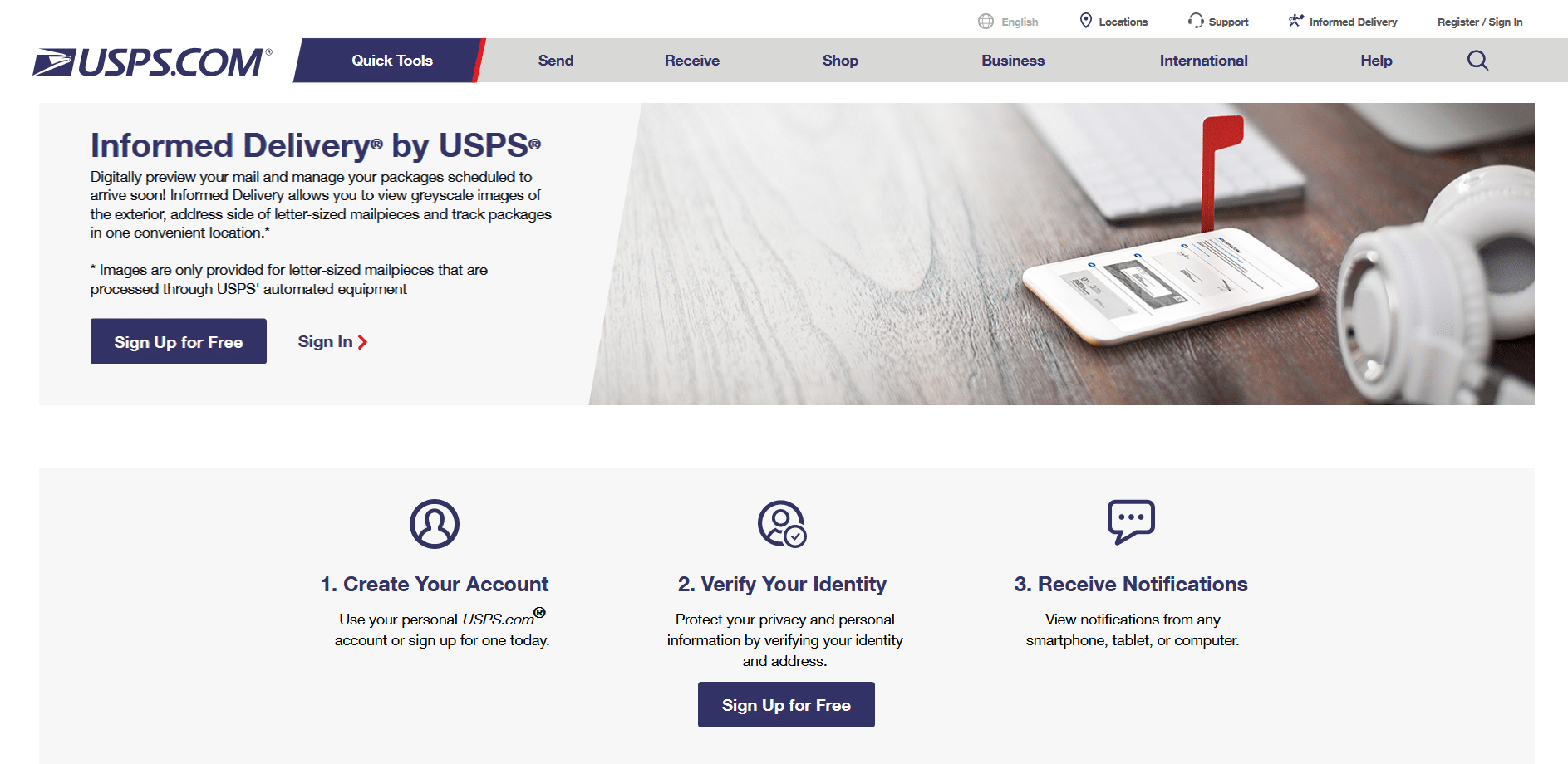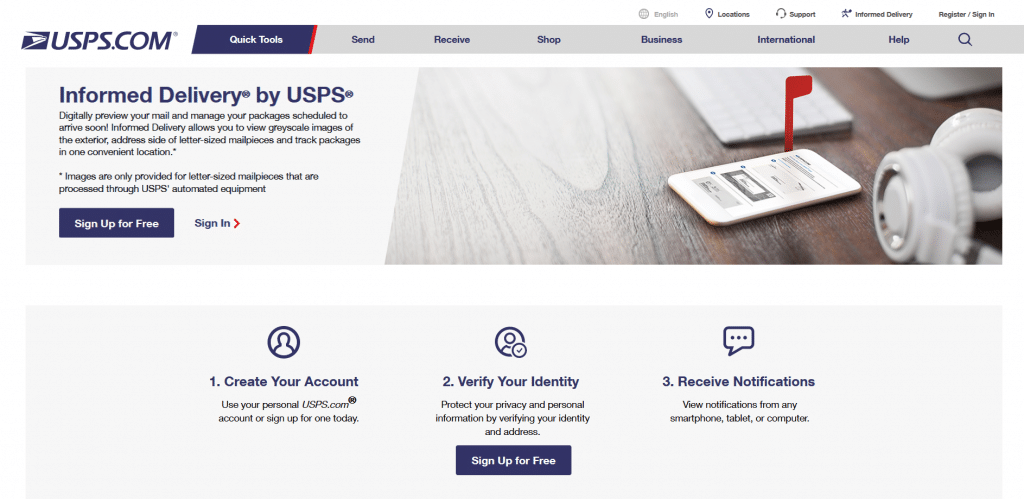 Signing up for Informed Delivery separately from placing a Hold Mail request is a good idea. It allows you to log in to your USPS account from anywhere and visually inspect letters that are being held. You can also get package return address information. 
How to Make In-Person or Phone Request to Hold Mail
Visit a post office branch and fill out Form 8076. Note that you can only place one hold per address at a time. If you have a PO Box, there's no need to use Hold Mail requests because the Postal Service already holds mail and packages for up to 30 days for PO Boxes. 
By phone, call 1-800-ASK-USPS, and you can do the entire process without visiting or using online signup for the service. There's no cost for holding mail. Holds run between three and 30 days. 
FAQs
How long of a hold can you place on mail?
Three days minimum, and 30 days maximum. Note that if you want mail held for more than 30 days, you need to place a request for forwarding via the USPS Forward Mail Service online or in person at a post office branch.
What if you want someone else to retrieve your accumulated mail?
You can authorize anyone you wish to pick up your held mail after the time period elapses or before it elapses. However, you must provide the USPS with written authorization for the person you choose to get your accumulated mail. Then, when that person arrives at the post office to retrieve your mail, they will be asked to present at least one valid form of identification.
Can you pick mail up before the hold date ends?
You or your agent can pick up accumulated mail anytime after placing the hold. Keep in mind that if you do so, the hold will automatically expire. If you want to continue to hold your mail after picking some of it up, you must formally place another hold.
What's the best way to pick up held mail?
There are two ways. The first is to go and retrieve it yourself or have someone do it for you at the branch that held it. The second, more accessible option is to let your postal delivery agent bring it to your regular address after the hold expires.If your accumulated mail is too bulky to fit into your mailbox, the letter carrier will leave a form in your mailbox saying so. It's Form 3849. If that happens, your held items will be returned to the local post office branch and remain there until you pick them up in person.
What to do if a hold does not start when it should?
If your hold does not begin on the day your requested, contact USPS immediately. You can email them from their official website, USPS.com, call 1-800-ASK-USPS, or visit any post office. For best results, visit the local branch where your mail is supposed to be held. If you are away from your home city, visit any USPS office or branch to find out why your hold did not begin on time.
Placing a USPS "Hold Mail" request is pretty easy, but you have to follow the strict rules about filling out the initial request, picking up mail with proper ID, etc.
When in doubt, you can always check the USPS website or visit your local post office to get questions answered or resolve a problem. Or, you can call 1-800-ASK-USPS with any concerns you have about placing Hold Mail requests or any other post-office-related question.