Important Note: When you buy through our links, we may earn a commission. As an Amazon Associate we earn from qualifying purchases. Content, pricing, offers and availability are subject to change at any time - more info.
Key Takeaways
As cable has become an expensive exercise, many individuals have cut the cord and moved over to free streaming sites or purchased HDTV antennas.
Free streaming sites like Pluto TV and IMBdtv offer views free access to many TV series, while Roku and Peacock are best known for being a blend of both, mixing in originals and movies.
Xumo is a popular free streaming service that allows viewers to access news and sports channels for free. Furthermore, network sites like FOX, ANC, CBS, and more have opened sites for free viewing access.
You're not alone if you want to cut the cord and watch TV for free. In reality, the cable business in the United States lost 410,000 customers in the first quarter of 2017. The time to cut the cord has never been better, with so many streaming options available. That said, here are several creative methods to watch TV episodes and movies without paying for expensive cable subscriptions.
---
Advertisement
---
The Best Ways To Get Free TV
Cutting the cord is a popular method to save money, but it doesn't mean you have to give up TV completely — as long as you have an internet connection.
Getting free television is not as tough as you would believe. If you spend more than $199 each month on television, there are alternative possibilities. Many individuals feel that cable providers provide the best deal. That isn't the case at all.
With the rise of streaming services, you may now watch live TV online for free or for a portion of the cost of a monthly cable bill.
With a little imagination, you can still watch TV episodes online for free (and maybe with the help of a generous neighbor). There are seven alternatives to watch the big game or the trendiest new series without paying for cable.
Get Your Hands On An HDTV Antenna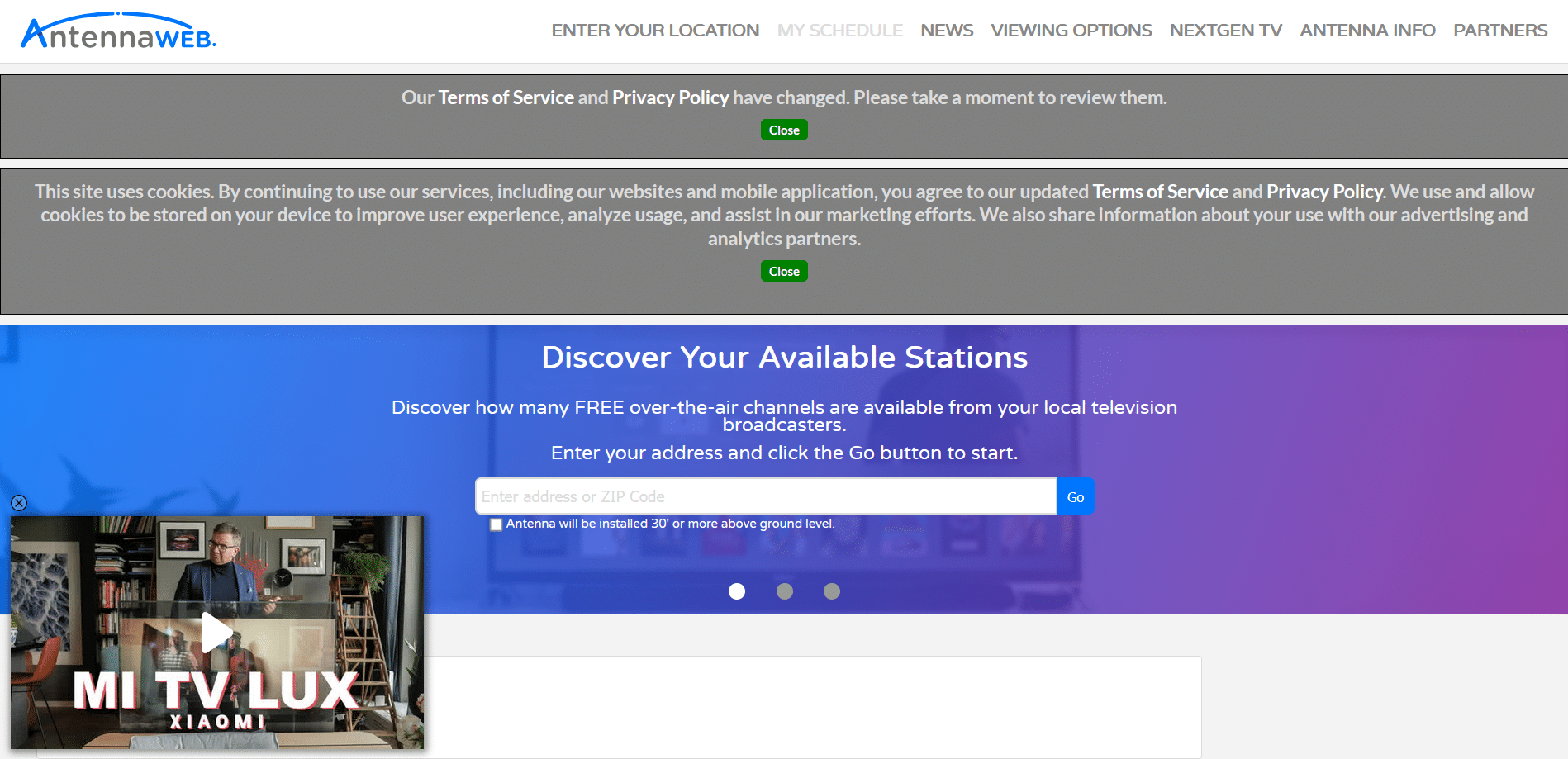 To receive free local channels, all you need is an over-the-air antenna. Fortunately, the days of having a clumsy antenna on top of your roof are over. Furthermore, there are no rabbit ear antennae just waiting to fall off the TV.
Antennas today are slim and simple to install. You can install an antenna in a few minutes, even if you're not a technical genius. These aren't the same TV antennas we used to put near a window to obtain good reception.
These are HDTV antennas, which means better broadcast signals and a slew of new local channels. An HDTV antenna can catch signals from up to 109 channels if you reside near a metropolis. Sites like Antenna Web can tell you how many channels you can get from your location and which antenna will offer you the best reception.
Antennas are classified as either directional or omnidirectional. The ideal solution is determined by your location and other aspects of your house setup.
What Is There To Know About Directional Antennas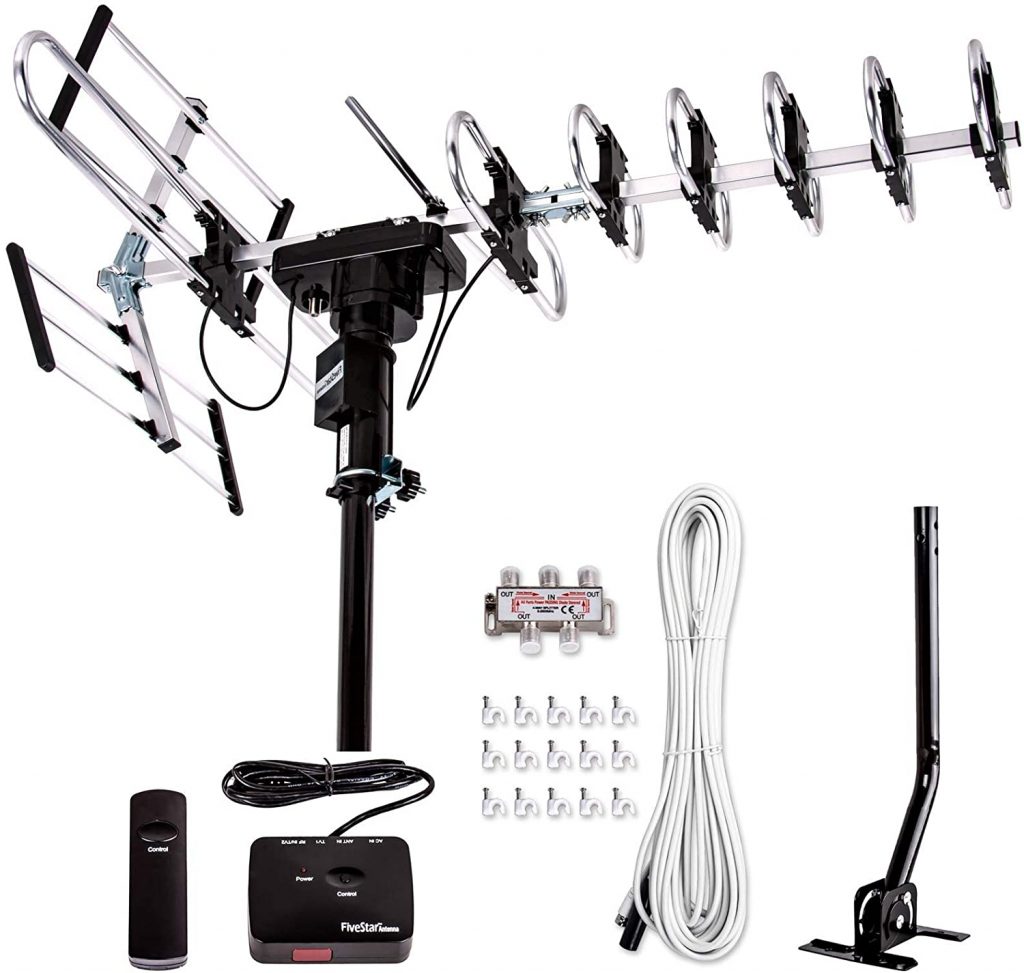 As the name suggests, Directional antennas are meant to point in a single direction. It's recommended to use a directional antenna when:
There is a clear line of sight between the antenna and the cell tower.
When a multi-directional antenna can't manage the distance to the cell tower.
When all of the available cell towers are pointing in the same direction.
The Five Star Outdoor Directional HDTV antenna found on Amazon is a perfect example of an HDTV directional antenna.
What Is There To Know About Omnidirectional Antennas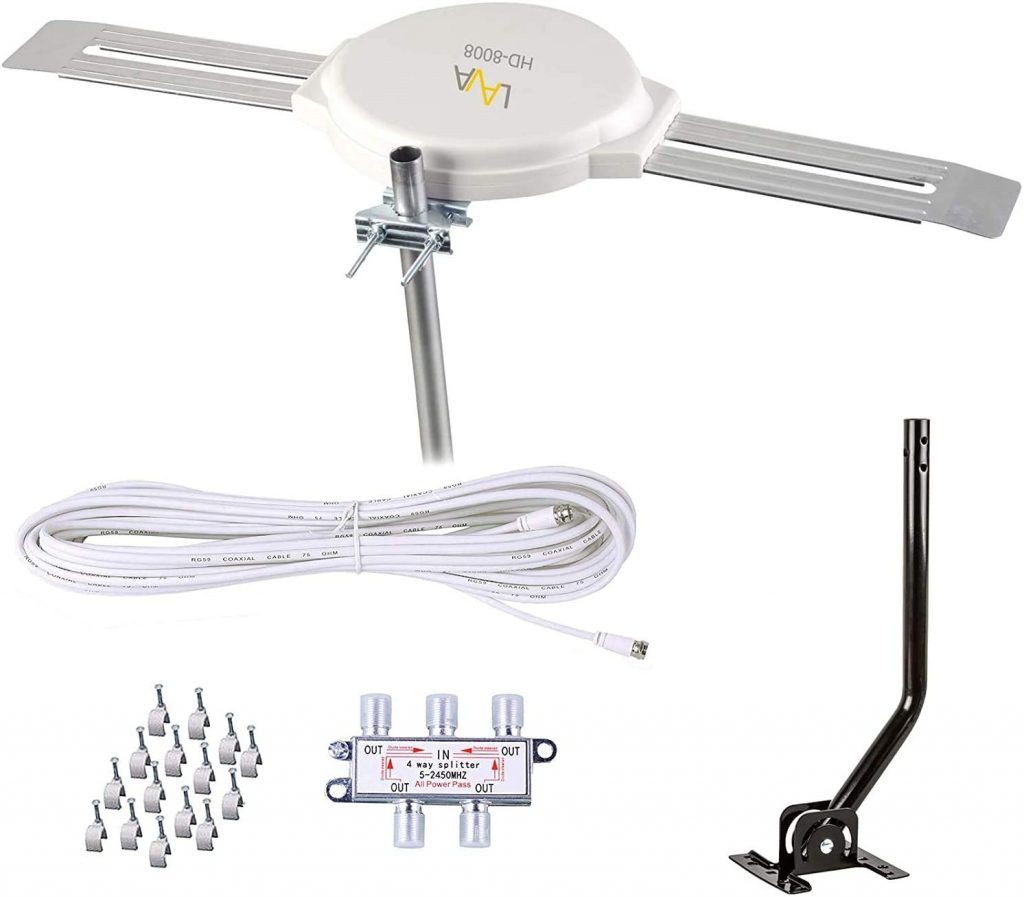 On the other hand, omnidirectional antennas are intended to intercept signals in all horizontal directions equally well. Multi-directional antennas are your best chance when you don't know where the TV signal is coming from in your neighborhood.
These antennas can sustain satellite connectivity even when signals bounce off buildings and other objects because they intercept signals in a two-dimensional geometric plane. They're a little more expensive than directional antennas, but they're still a good deal compared to cable. In addition, the Lava Omnidirectional HDTV Antenna available on Amazon is a perfect example.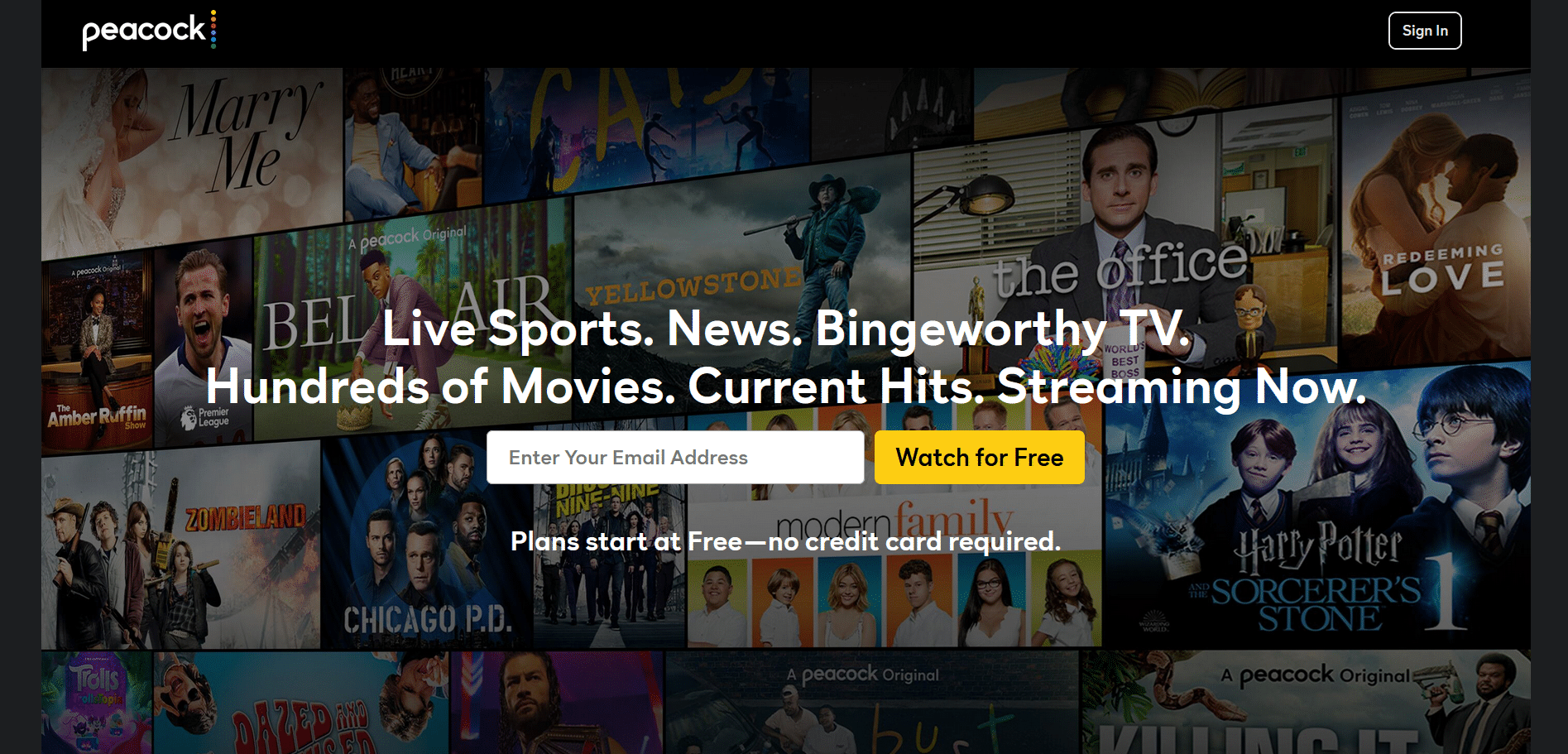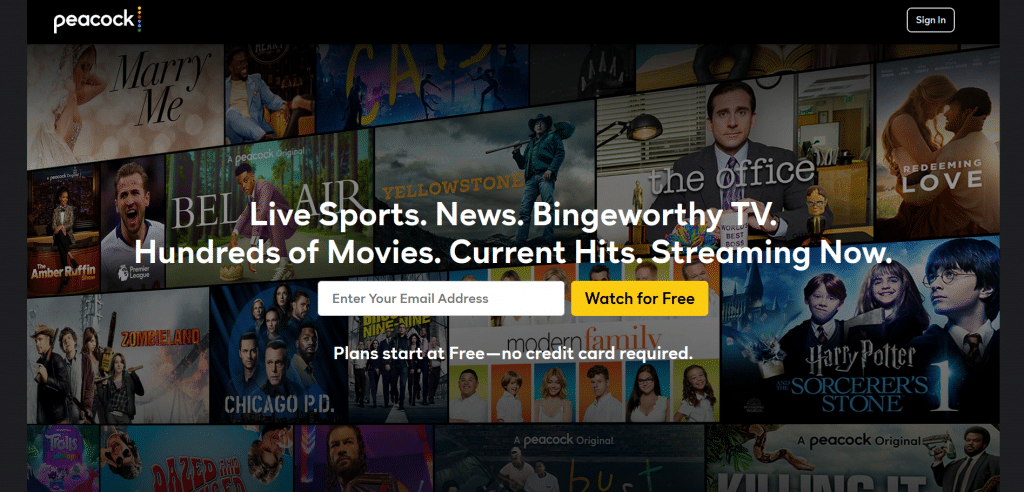 The Peacock Free tier of NBC's Peacock TV has more than 13,000 hours of content. This is also excellent content. Shows like The Office, 30 Rock, Battlestar Galactica, Cheers, Friday Night Lights, Parenthood, and Parks and Recreation are available. There are also a plethora of films to choose from, ranging from Harry Potter to Jurassic Park.
Peacock Free does not require credit card information, but you will see advertisements, including those for Peacock Premium, a tier with even extra programs and original content. You can watch Peacock Free originals, including Saved By The Bell reboot, like a Peacock Free subscriber.
In addition, there are "live" networks like Saturday Night Live and the Today Show. Go through the channels if you're looking for something to watch. Overall, I would consider Peacock Free a bargain!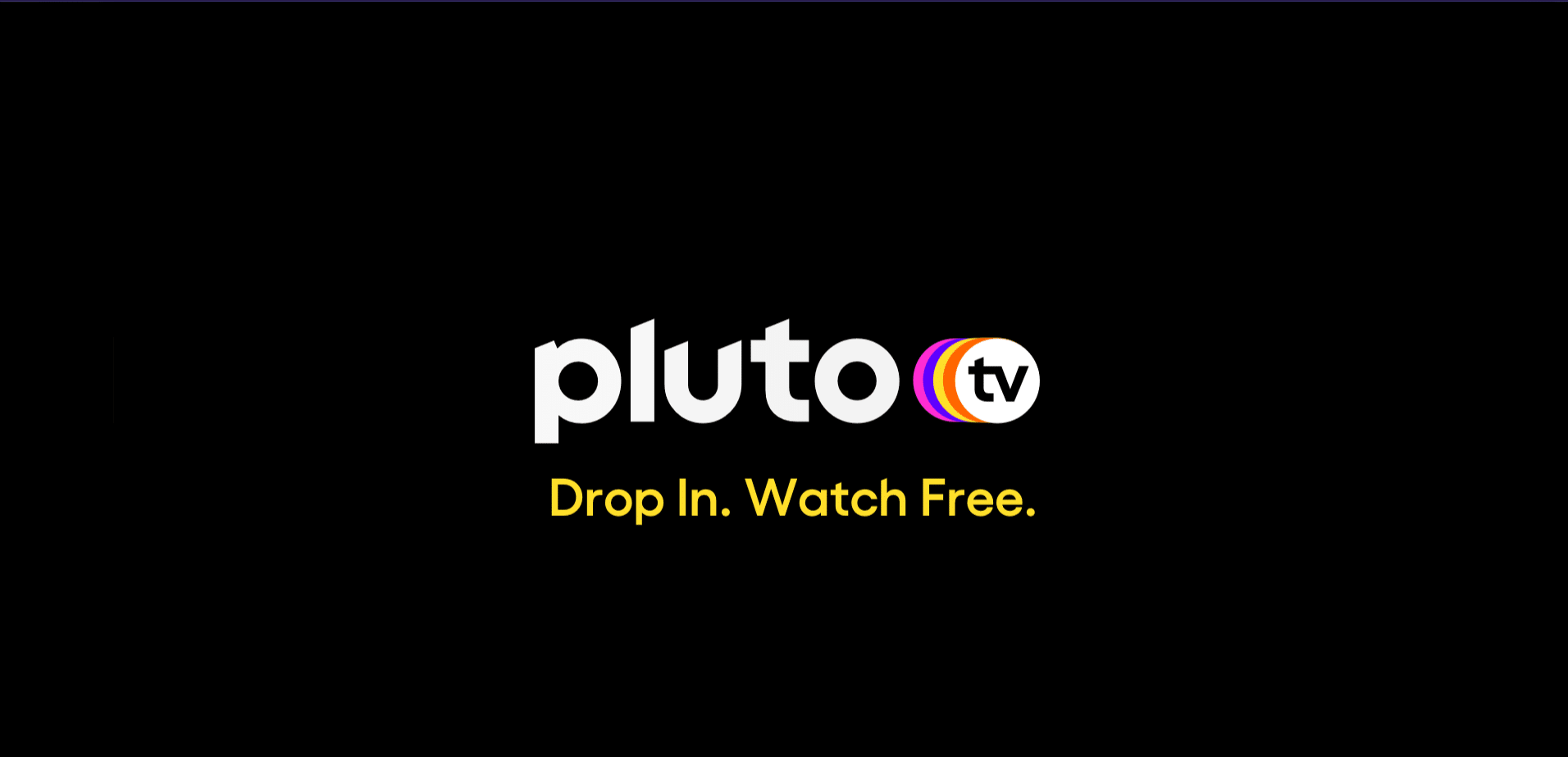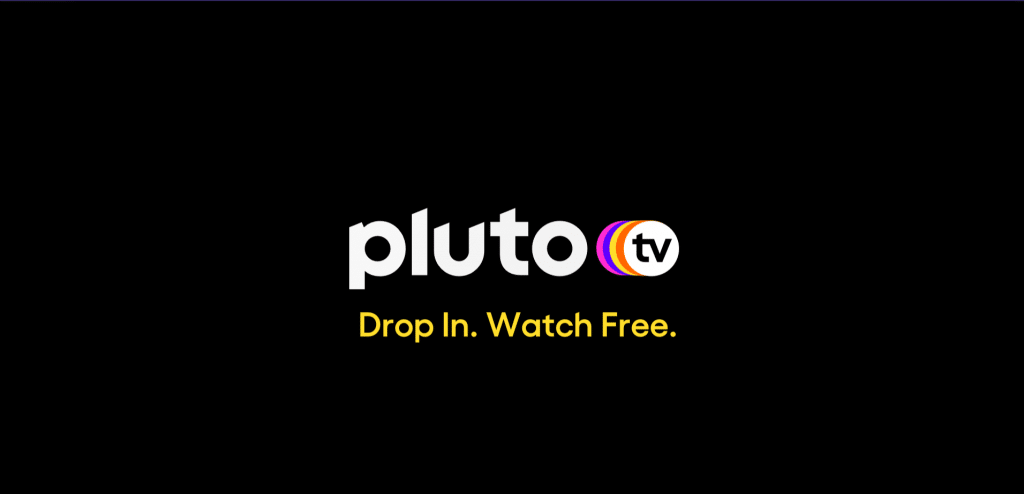 Pluto TV, which Viacom owns, offers a good collection of on-demand movies and episodes, but it truly excels in live-TV streaming. Viewers may browse live channels in a grid, similar to reading a cable TV guide.
You may watch TV Land Drama, BET Her, MTV's Jersey Shore, and VH1's I Love Reality since Viacom's other assets highly influence the roster. They also have other well-known companies like CNN and Fox Sports; however, those only show handpicked excerpts rather than the live broadcast you'd see on cable.
Pluto's UI is straightforward to use; flick between live and on-demand content. Both are divided into categories, making it simple to discover the type of material you're looking for while browsing. Yes, there are advertisements, but they aren't much more than what you'd see on cable.
Pluto TV doesn't even need registration; however, customers who sign up for an account have access to additional features, including the option to mark favorite channels and restart viewing a show on another device.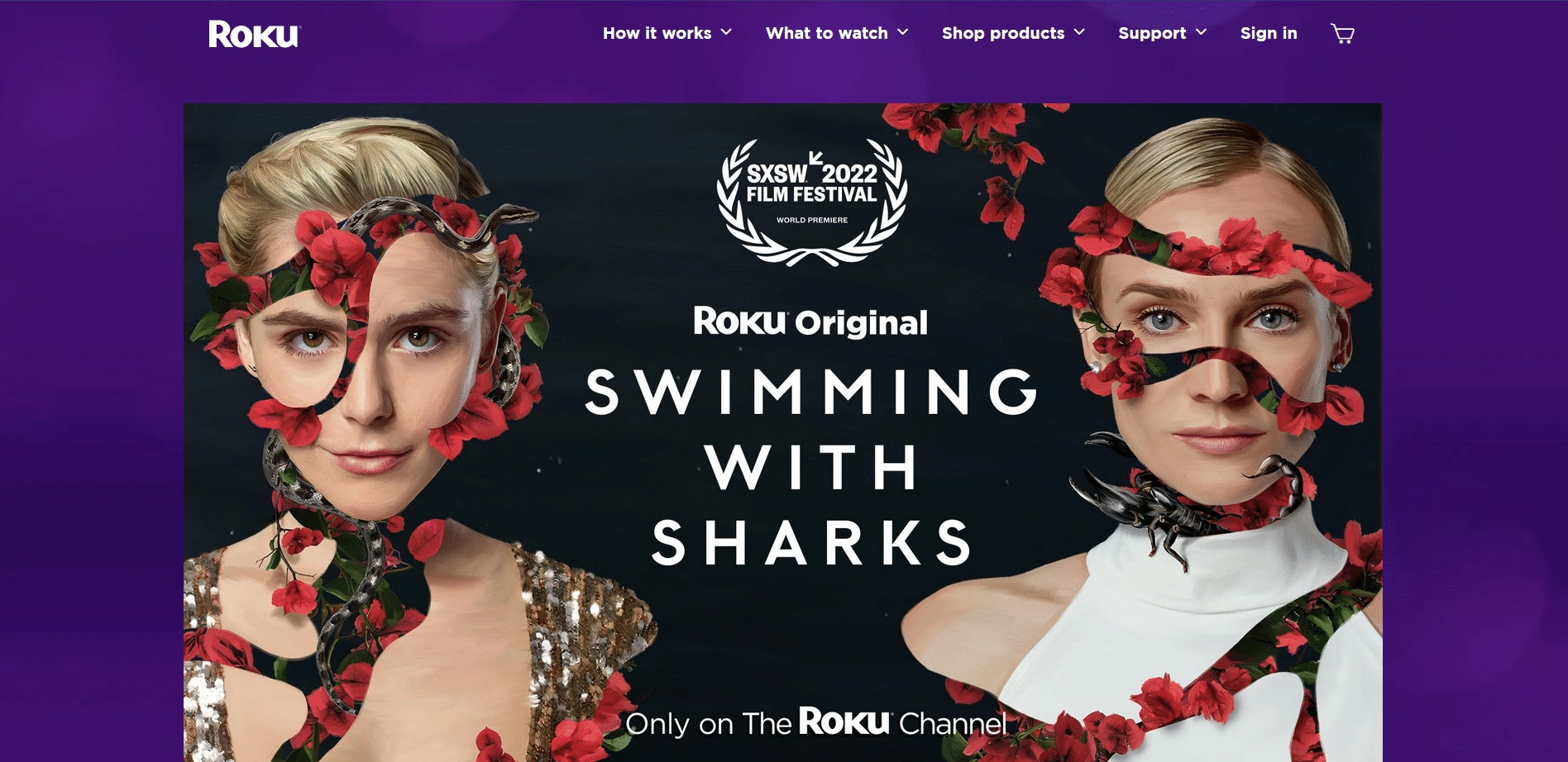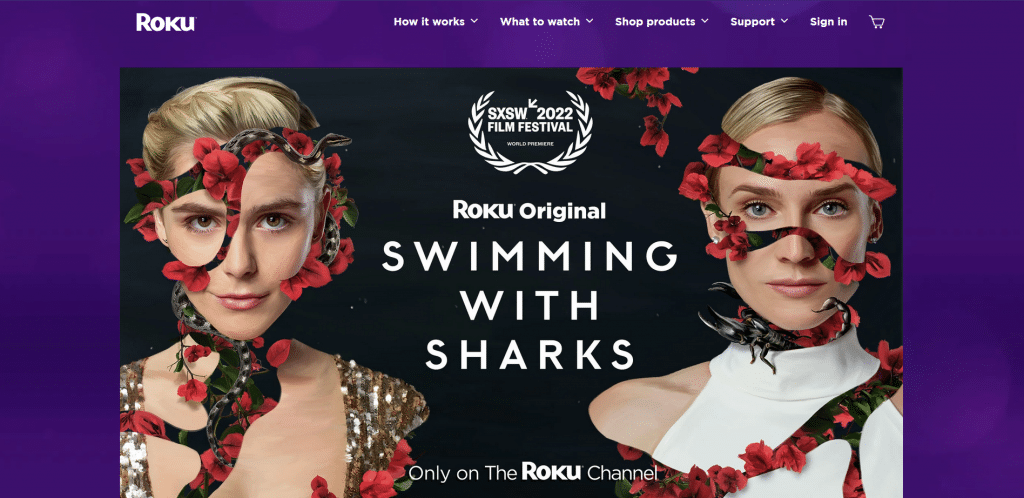 Each Roku TV or device comes with the Roku Channel app preinstalled, but it can also be downloaded to be used on smartphones and tablets. You can also access it online. Roku Channel can be viewed without an account (as a guest), but registering for an account will allow you to continue watching content on another device.
Like the other services, it offers on-demand movies and TV shows. Viewers can navigate between Roku Live TV Guide channels, which are also available on the Roku Channel. Its best feature is that it frequently broadcasts premiere episodes of major cable series, including Game of Thrones, Billions, Outlander, and Watchmen.
After acquiring all of the original content from now-defunct Quibi, the Roku Channel has risen in our ranking of free streaming services. Among its shows are House and Misfits. In addition, they deserve our gratitude for rescuing the NBC sitcom Zoey's Extraordinary Playlist with a Christmas special.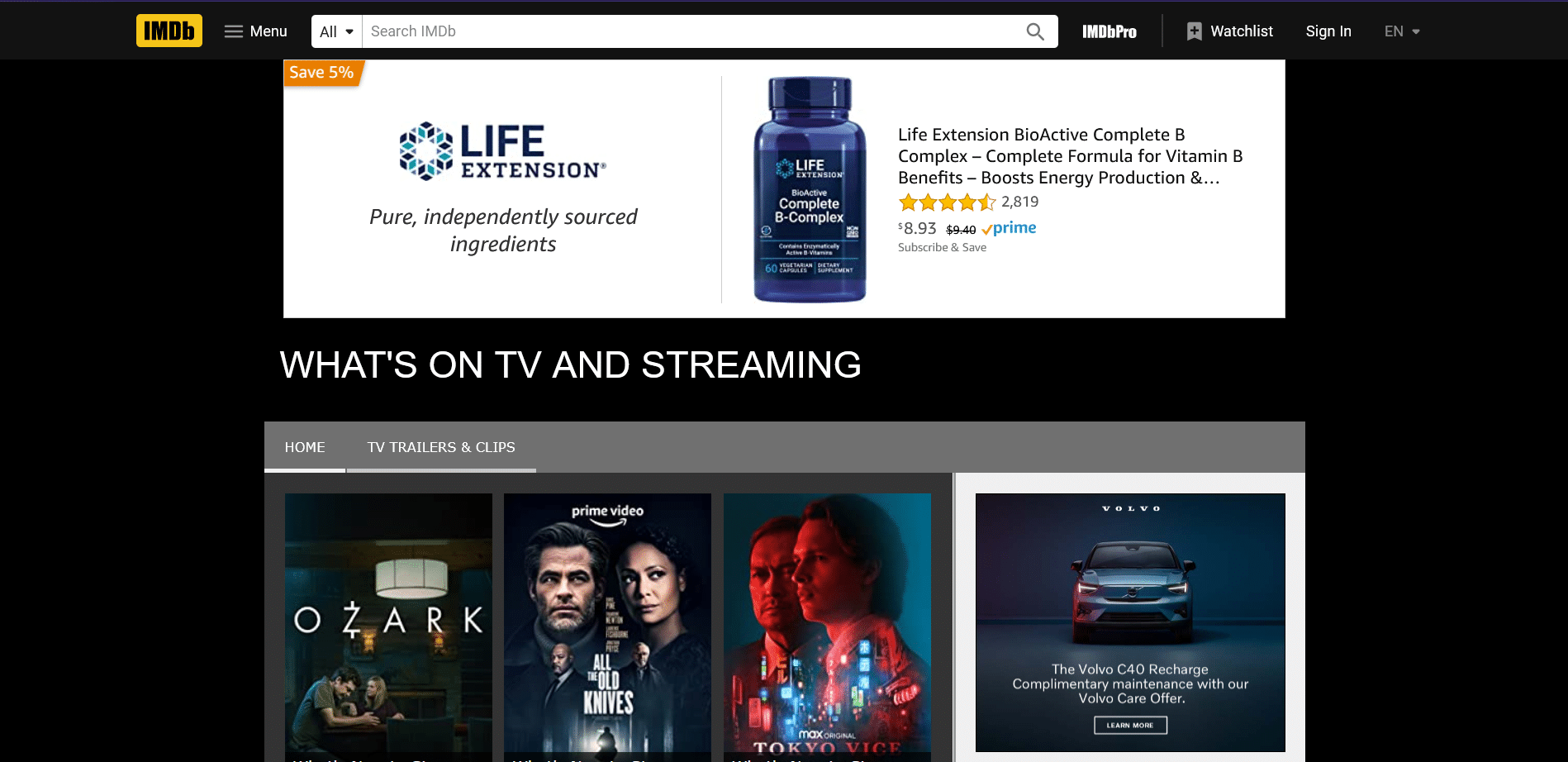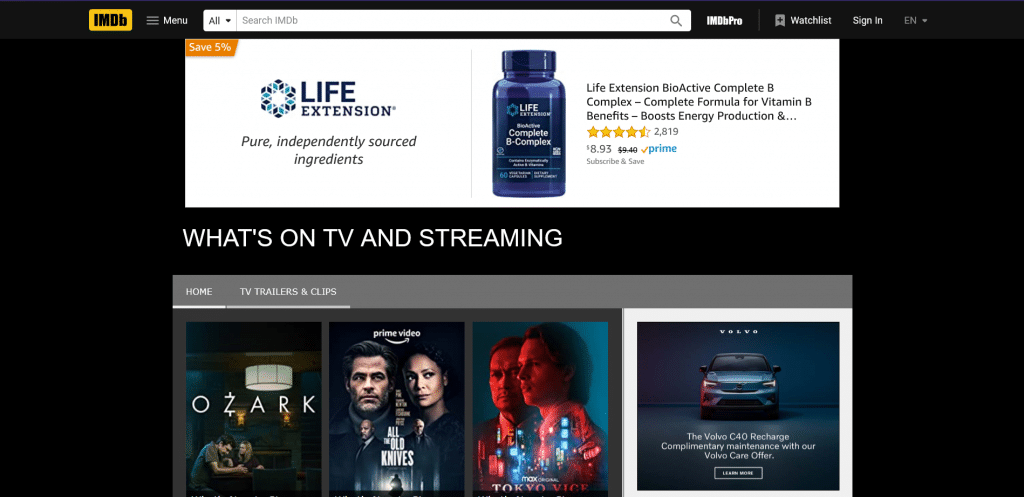 IMDb (Internet Movie Database) has been a fantastic resource for filmographies. It has expanded into streaming now that Amazon owns it. The IMDb TV channel is available by default on Fire TVs and Fire TV Sticks. If you have a different device, you may use the Amazon Prime Video app to view IMDb TV.
IMDb TV boasts an outstanding collection of free on-demand programming, thanks to Amazon's backing. The First 48 and I Dream of Jeannie are among the free shows available, as are numerous episodes of prior successes such as Lost, Schitt's Creek, Desperate Housewives, and Heroes. IMDb TV also produces original programming, such as the revived Leverage: Redemption and Judy Justice.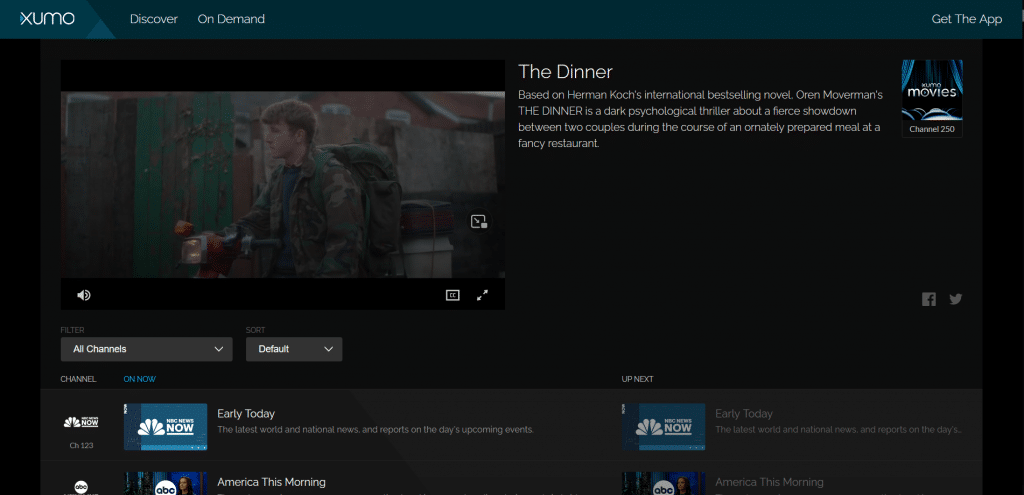 On Xumo, you can watch live and on-demand television. Numerous smart TV models and Roku, iOS, and Android devices are compatible with the app. You do not have to register. Among the 190+ channels available on Xumo are NBC News, Fox Sports, Funny or Die, and TMZ.
Xumo's main feature is a grid-style guide similar to what you find on cable TV. Live channels may be watched while channel surfing. On-demand channels are organized by genre. In contrast, the user interface makes it hard to see what TV series are available.
On Xumo, there appears to be the typical free fare: Forensic Files, 21 Jump Street, Unsolved Mysteries, and Family Feud. If you need to browse the movie tab, the mobile app will help you out with that, and you could easily screen mirror it to a Smart TV.
Take Advantage Of Free Trials
The majority of big streaming providers offer free trials to new customers. Netflix and Hulu, for example, are free for a month, while HBO Now, Sling TV, and DirecTV Now are free for seven days.
Sure, a trial period is only brief, but it's a good method to see which services you enjoy if you decide to switch from cable to another subscription. Remember to terminate your account after the trial time to prevent any costs. In addition, what individuals often practice at, is creating different accounts to take advantage of the free trials. Whos judging?
Network Sites Have Opened Up Free Sites To Stream From
Almost every major network now allows you to watch episodes through a website or mobile app, which appears to be wonderful news for cord-cutters. What if you couldn't see the most recent episode of Bob's Burgers, for example? Simply open the Fox Now app and watch it on demand. That is, at least, the plan.
If a program is presently airing, there's a strong possibility you can watch it on a network website. However, there is a Catch-22 in some cases: Many networks demand that you have a working service provider (like cable or satellite). You won't stream the video unless you have valid sign-in credentials.
It is true for networks like AMC and Syfy, which means you won't be able to watch The Walking Dead or Deadly Class episodes. However, CBS, TBS, The CW, and a few more networks will allow you to view at least some episodes of some series without requiring you to sign in. As a result, you'll have to look around a little.
You may view it at: This varies by network, but you may often view episodes via a browser, on a mobile device, or through a media-streamer app. However, download choices are limited, so don't expect to view episodes offline unless you pay for them. The following is a list of major network locations.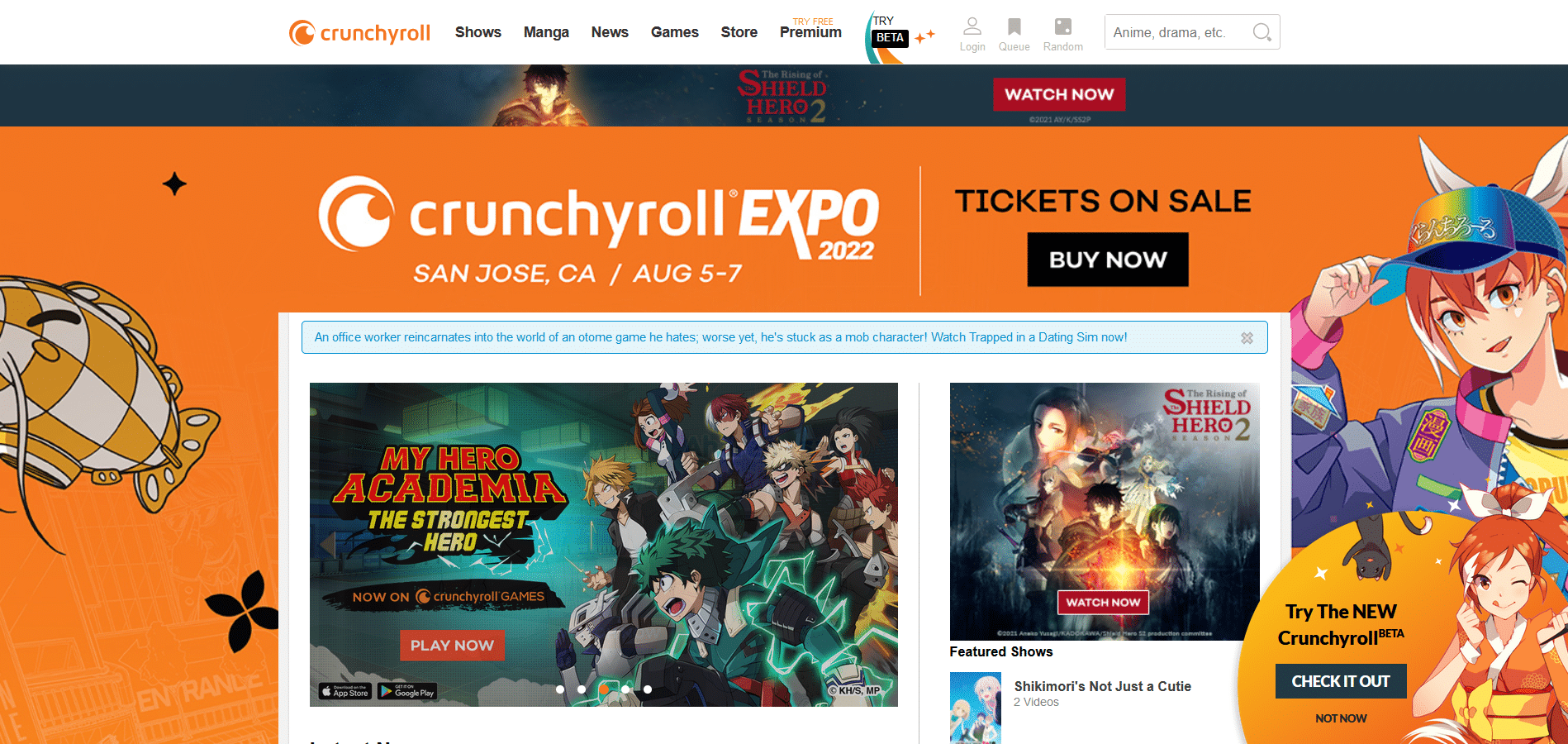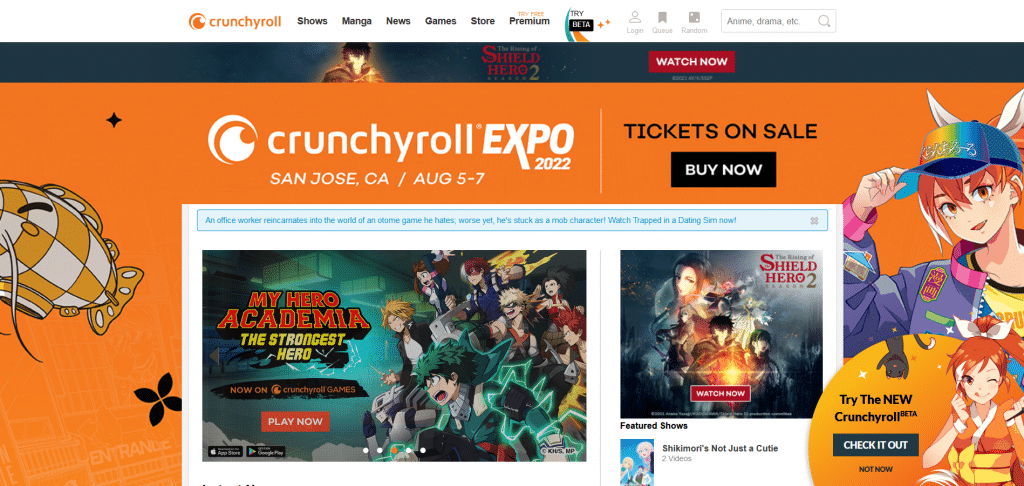 If you think the mainstream streaming landscape has been difficult to keep up with in recent years, wait until you see what's been going on in the anime space, which has been a growing source of concern since Crunchyroll launched in 2006—a full year before Netflix and Hulu launched their own streaming services.
Over the course of those 15 years, new streamers have risen and gone, rival libraries have purposefully uncoupled and ambitiously partnered, and the pendulum has swung back and forth between a preference for subs and a desire for dubs.
Crunchyroll, on the other hand, has maintained its cornerstone status throughout, so it's only fitting that, as of anime's latest brand merger in March 2022, the plates have shifted back to where they began: with Crunchyroll.com serving as the go-to streaming destination for anime fans all over the world.
In addition, with this move, Funimation, one of the three companies "united" under the Crunchyroll banner, now has subscribers from 52 countries and ten languages.
Crunchyroll is the place to be for anybody with even a passing interest in anime, with over 1,000 anime series and movies in its library—not to mention games, comics, and the opportunity to communicate with other fans in each episode's comment area.
Finally, Crunchyroll is free for use, and in return, episodes play adverts similar to cable. Crunchyroll also provides a 14-day free trial for premium features, including early access to newly released anime episodes.
And if you love anime, we have a whole post for ways to watch anime for free beyond just Crunchyroll.
Related Questions
Do App Stores Offer Free TV?
Free TV sections are available in digital retailers like iTunes and Google Play, and they're worth checking out. You may browse and download full-length episodes of certain series on your phone, tablet, or computer. However, it would be best not to anticipate a large selection. Pilots and episodes from older or lesser-known programs are frequently included in collections.
Can I Access Free TV In America?
There are now over fifty national free-to-air networks. The traditional Big Three television networks are the major terrestrial television networks, except for the non-commercial educational (NCE) PBS, which comprises member stations (ABC, CBS, and NBC).
Are The Free Streaming Services Truly Free?
There is no such thing as 100% free for free streaming services. While free video streaming services may appear free, you are almost likely paying with your personal information. Your ad views are what is important with most free video streaming providers.