Best Places To Watch Free Anime Online
Important Note: When you buy through our links, we may earn a commission. As an Amazon Associate we earn from qualifying purchases. Content, pricing, offers and availability are subject to change at any time - more info.
Key Takeaways
All the listed anime websites are free without restrictions and HD videos, except Crunchyroll, limiting free users to standard quality videos.
None of the websites require you to create an account or download the videos before you can watch them.
Every anime website has subbed and dubbed options.
Animeheaven has the most ads, followed by Crunchyroll and Wcostream.
Anime, Gogo Anime, MyAnimeList, AnimeDao, Anime-Planet, and Anime Bee have very few ads.
Finding the best place to binge on your favorite anime is often easier said than done. Fortunately for you, we've scoured the depths of the internet so that you don't have to. Here's a list of the best places to watch anime online for free.
---
Advertisement
---
Watching Anime Online For Free Is Easier Than You Think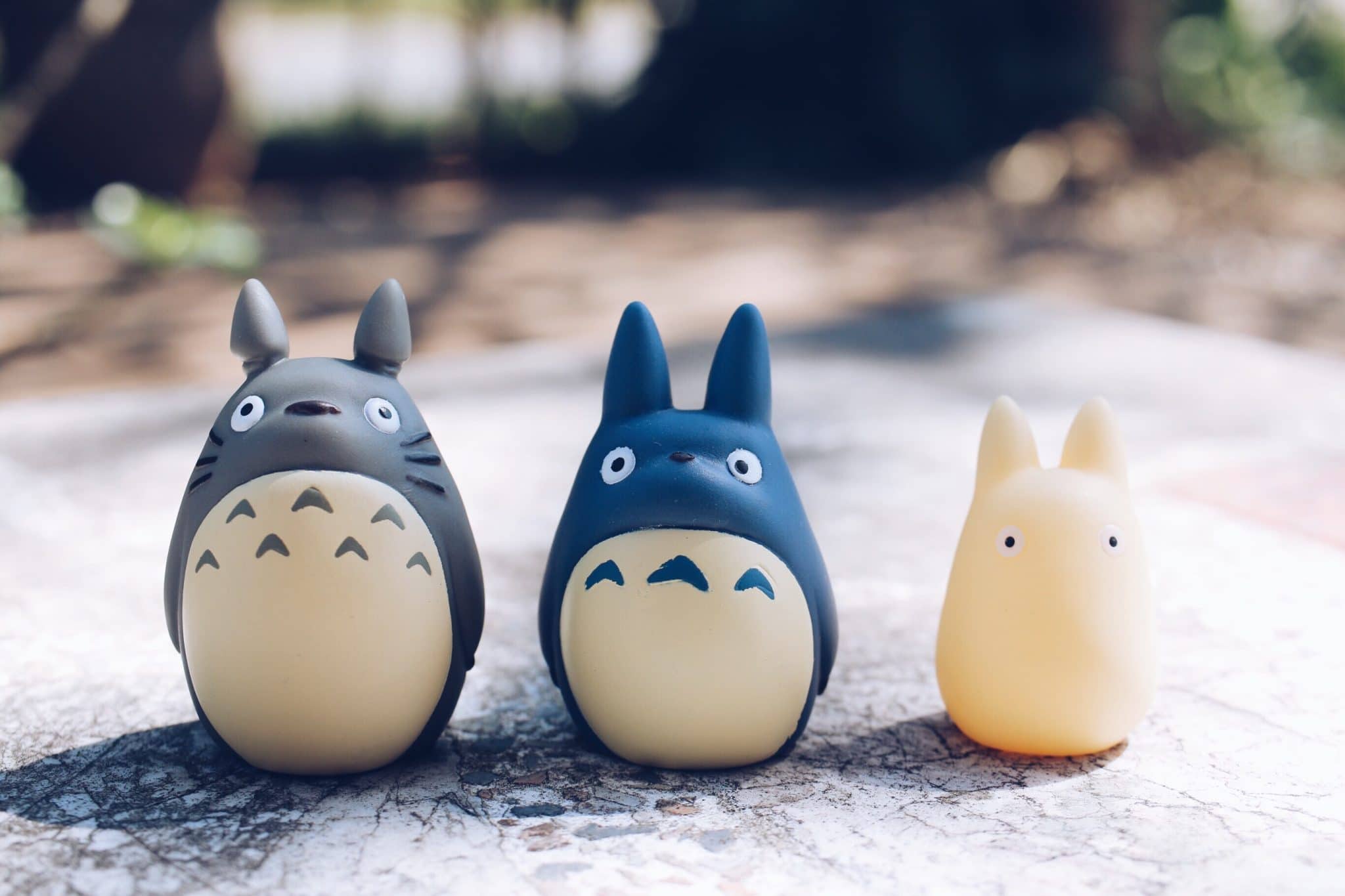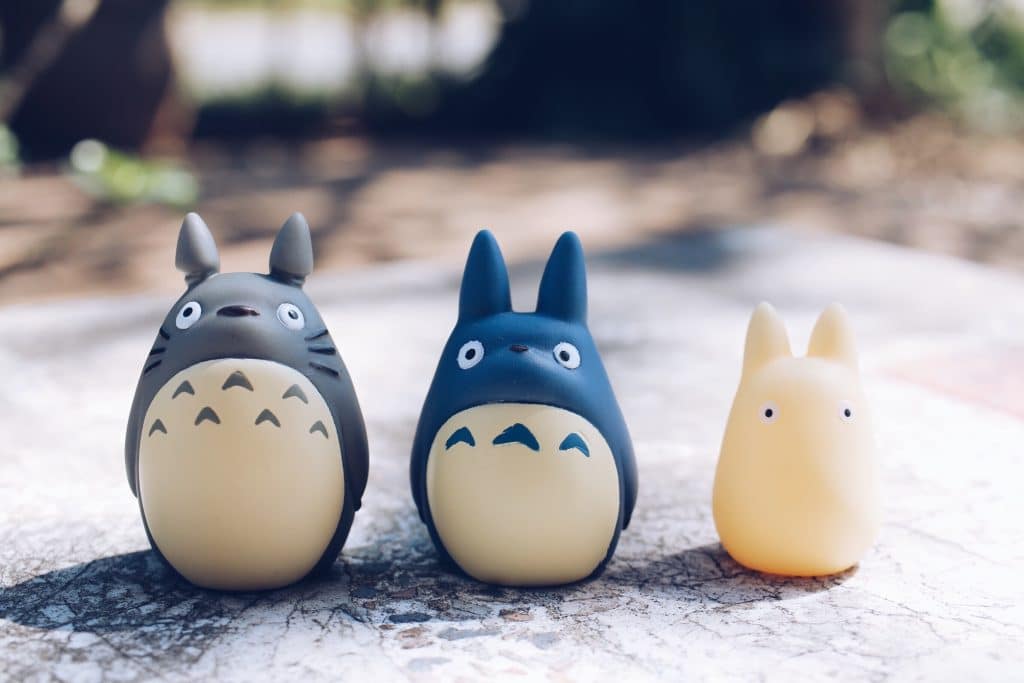 While it's certainly nice to purchase an original copy of the anime that strikes your fancy, you might be short on cash and hopeful of indulging sooner rather than later and picking up an original copy further down the road.
You'll be pleased to know some great sites offer you the possibility to enjoy your favorite anime without spending a penny. Their translations are top-notch, and most don't break the mood with annoying ads during a vital fight scene or turning point in the story.
Some of these sites also offer memberships for a zero-tolerance policy on ads, although it's optional and does not interfere with your screen time. Let's explore some of the best places to watch anime online without spending a dime!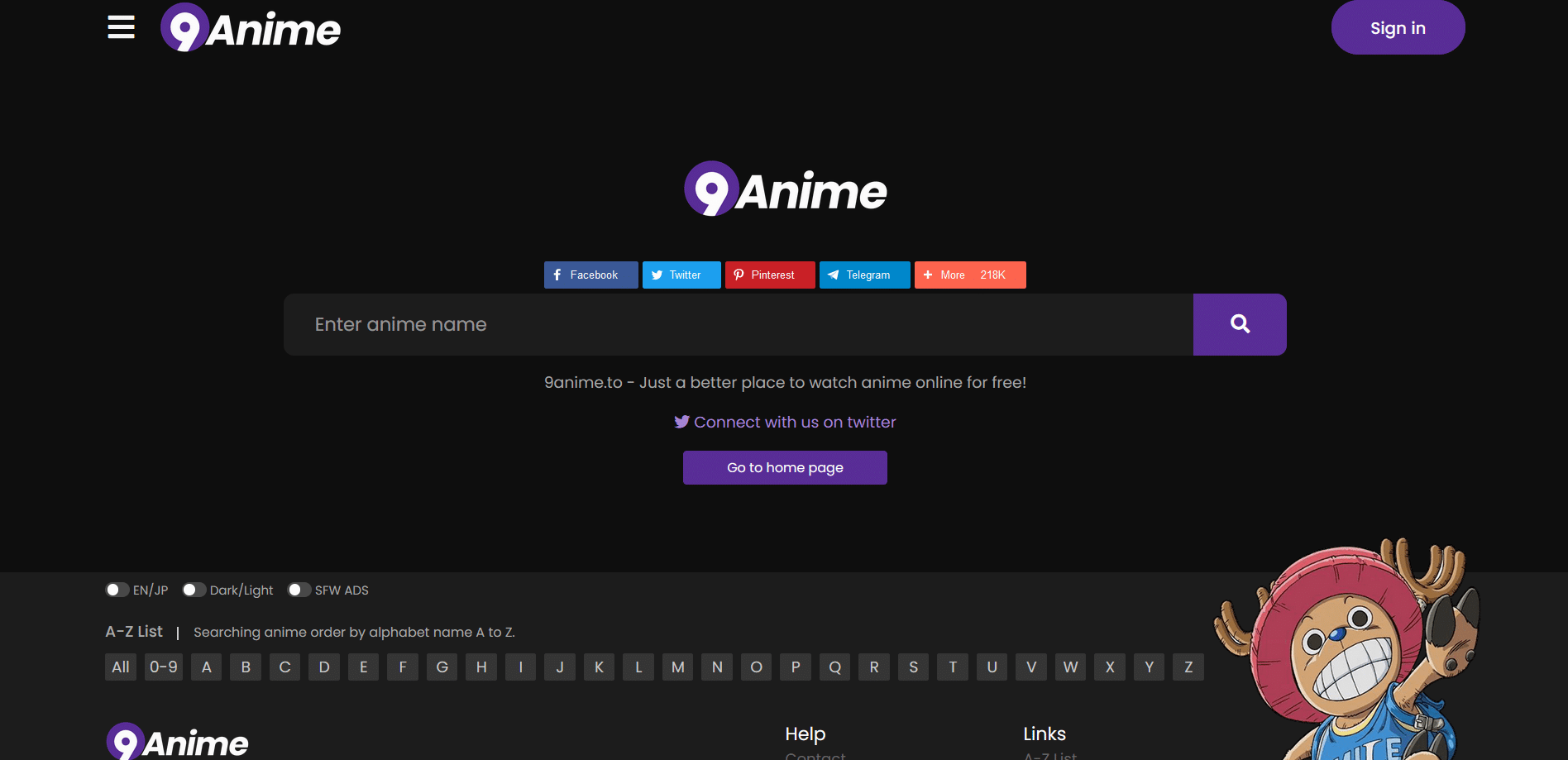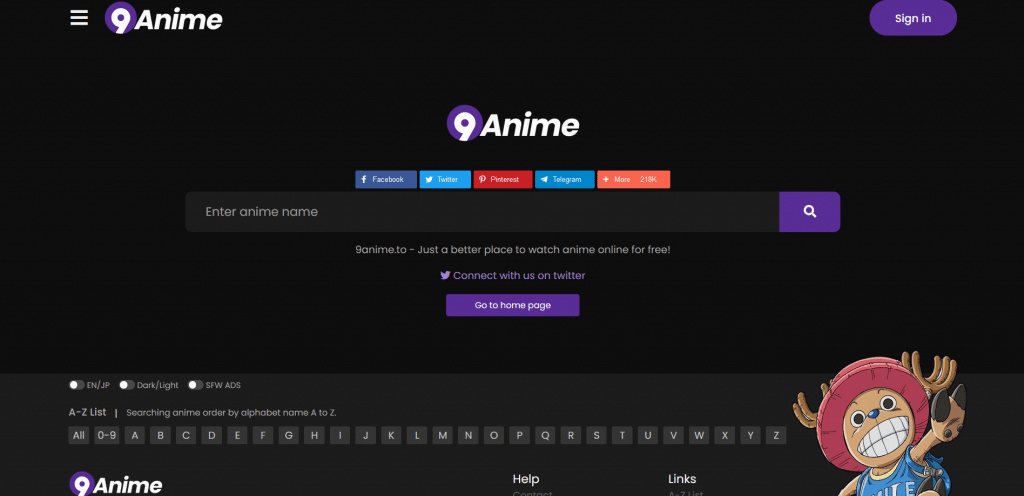 Ad Frequency: 1/5
Requires Registration: No
HD Streaming: Yes
Subbed & Dubbed: Yes
Link: https://9anime.me/
9Anime is arguably one of the best alternatives to satisfying your anime craving. It lets you enjoy high-definition anime absolutely free and even works flawlessly on your phone, tablet, or desktop computer.
They have a Twitter page to post the latest updates to their website and any news related to their anime library. Some parties have tried to spoof the 9Anime domain name to redirect their traffic, so ensure that you use only the links provided by 9Anime.
They offer subbed & dubbed versions of their anime and up to five different streams per video if you have trouble buffering a particular stream. You can set the stream to auto-play and darken the screen by using the Light option if you want to watch at night.
You can expect to see popular anime like Bleach, One Piece, Naruto, Gintama, and My Hero Academia. There are seldom pop-up ads; one may appear when you click on something.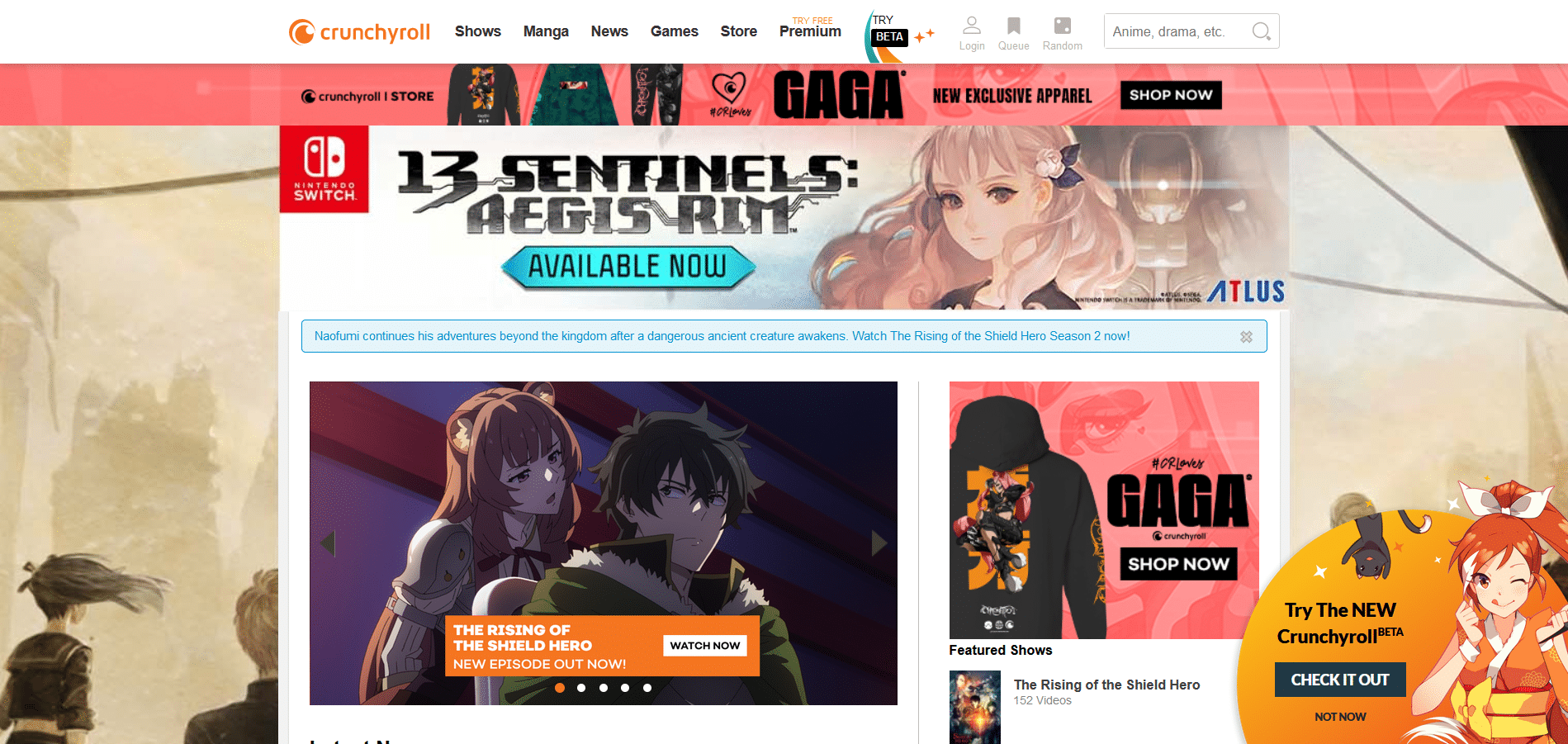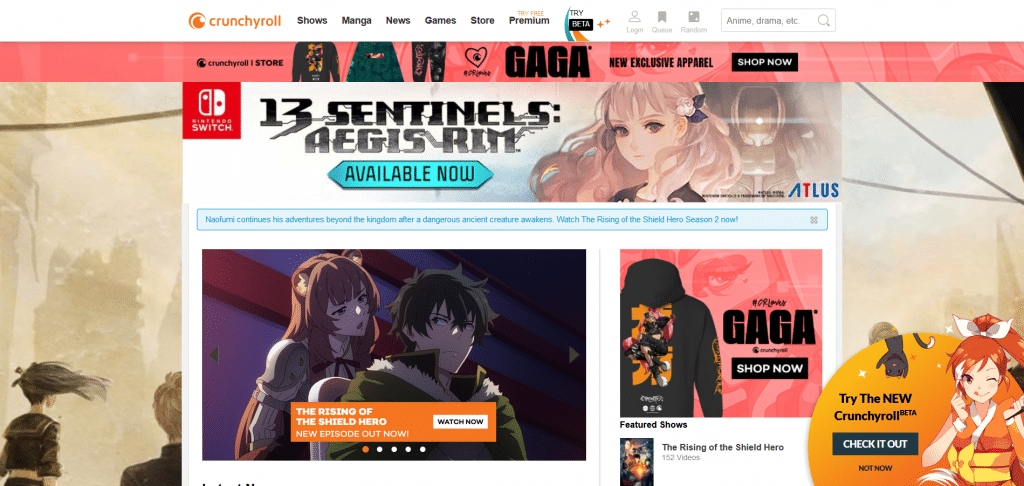 Ad Frequency: 3/5
Requires Registration: No
HD Streaming: Yes/No
Subbed & Dubbed: Yes
Crunchyroll is perhaps the most well-known anime site for watching anime. They offer high-definition, popular anime like Attack on Titan, One Piece, and Demon Slayer: Kimetsu no Yaiba, available in subbed and dubbed translations.
Crunchyroll has a free and a paid option, with each option offering different levels of anime library access. Their anime series can have an orange crown symbol next to its title that indicates you need a paid subscription to access it.
Anime series without the orange crown symbols are free to watch, although you won't have access to high-definition videos, and you can expect a good number of ads, especially at the start of a video. Furthermore, free users wait seven days before they can view the next episode of an anime once it releases in Japan. There are no pop-ups while browsing the website.
Premium users don't experience any ads, have unlimited access to the entire anime library, can watch a new episode an hour after it releases in Japan, and can stream up to four devices simultaneously.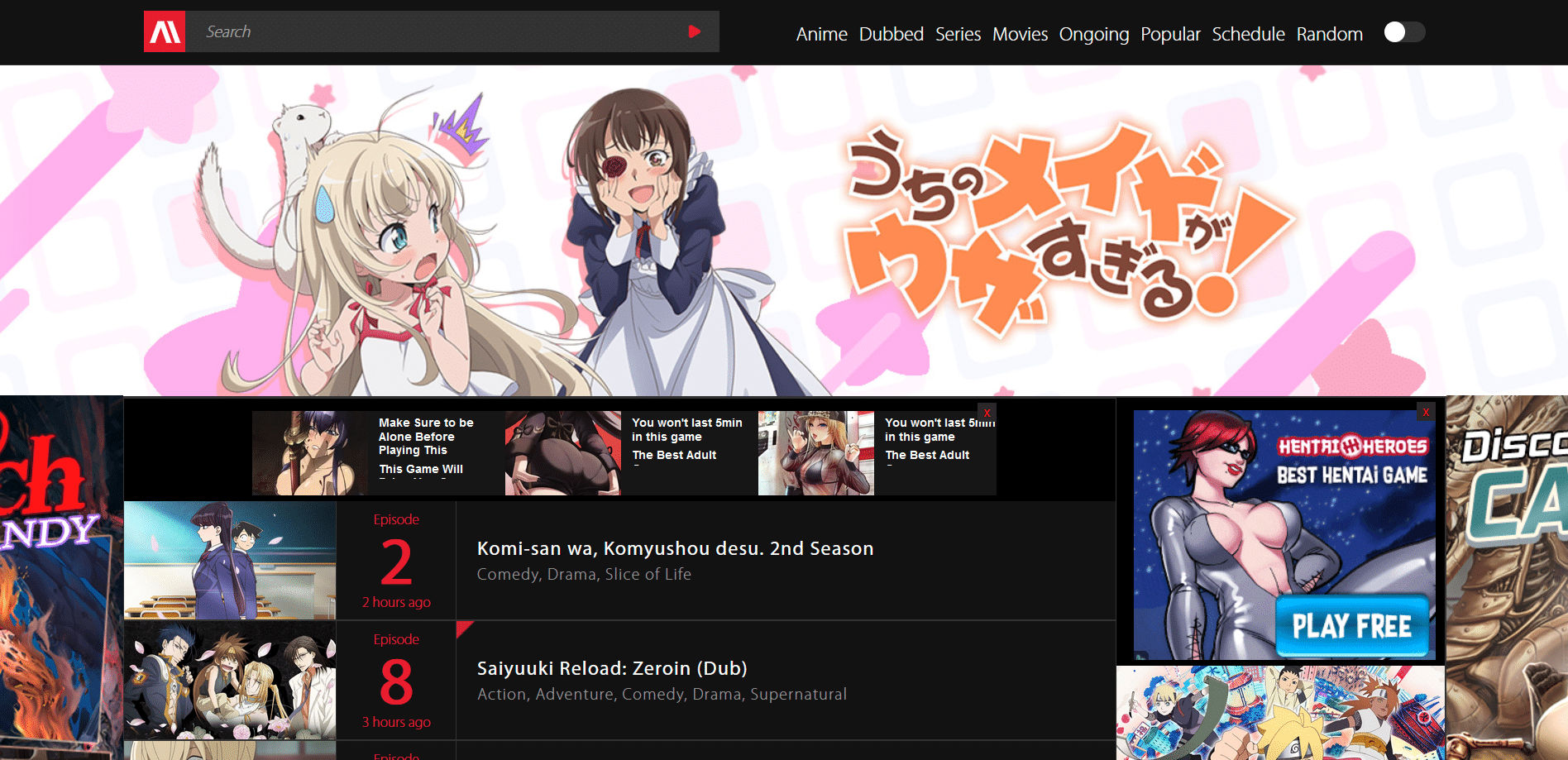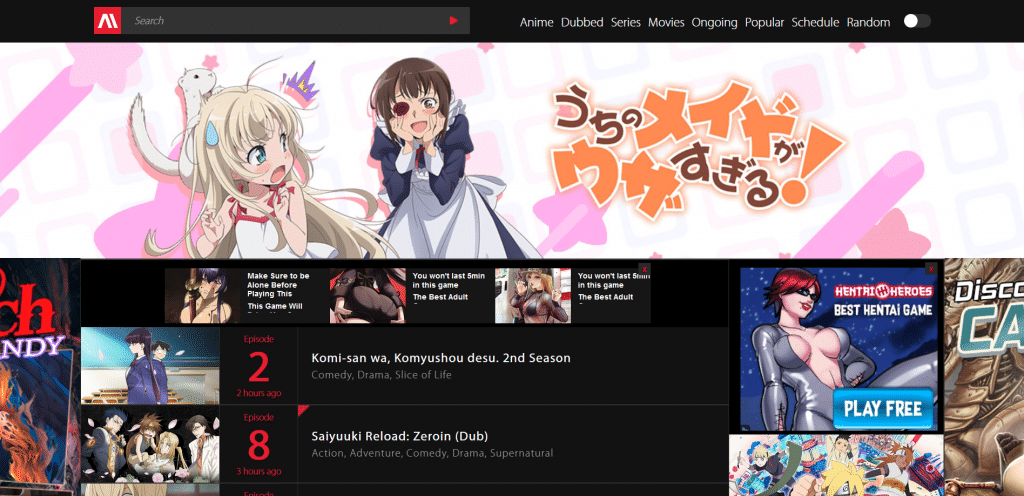 Ad Frequency: 5/5
Requires Registration: No
HD Streaming: Yes
Subbed & Dubbed: Yes
Animeheaven is one of the better-known sites for watching anime online for free. Watching does not require you to download anything, although you can choose to download anything on the website if you want to bring it along while traveling or plan to enter an area without reception.
There's no need to complete surveys, and Animeheaven also offers high-definition streaming for the best image quality. Furthermore, you can watch as much as you want without restrictions, and you don't need an account to do so, either.
Animeheaven also has an integrated mobile-friendly interface that makes it convenient for watching anime on your phone and while on the go.
You can expect to find popular animes like One Piece, Hunter X Hunter, and Naruto in its library, and most anime series are available in subbed and dubbed translations. There is a high volume of pop-up ads when you click or try and type anything; although, if you can get past the ad bombardment, the site is an excellent choice for watching anime free online.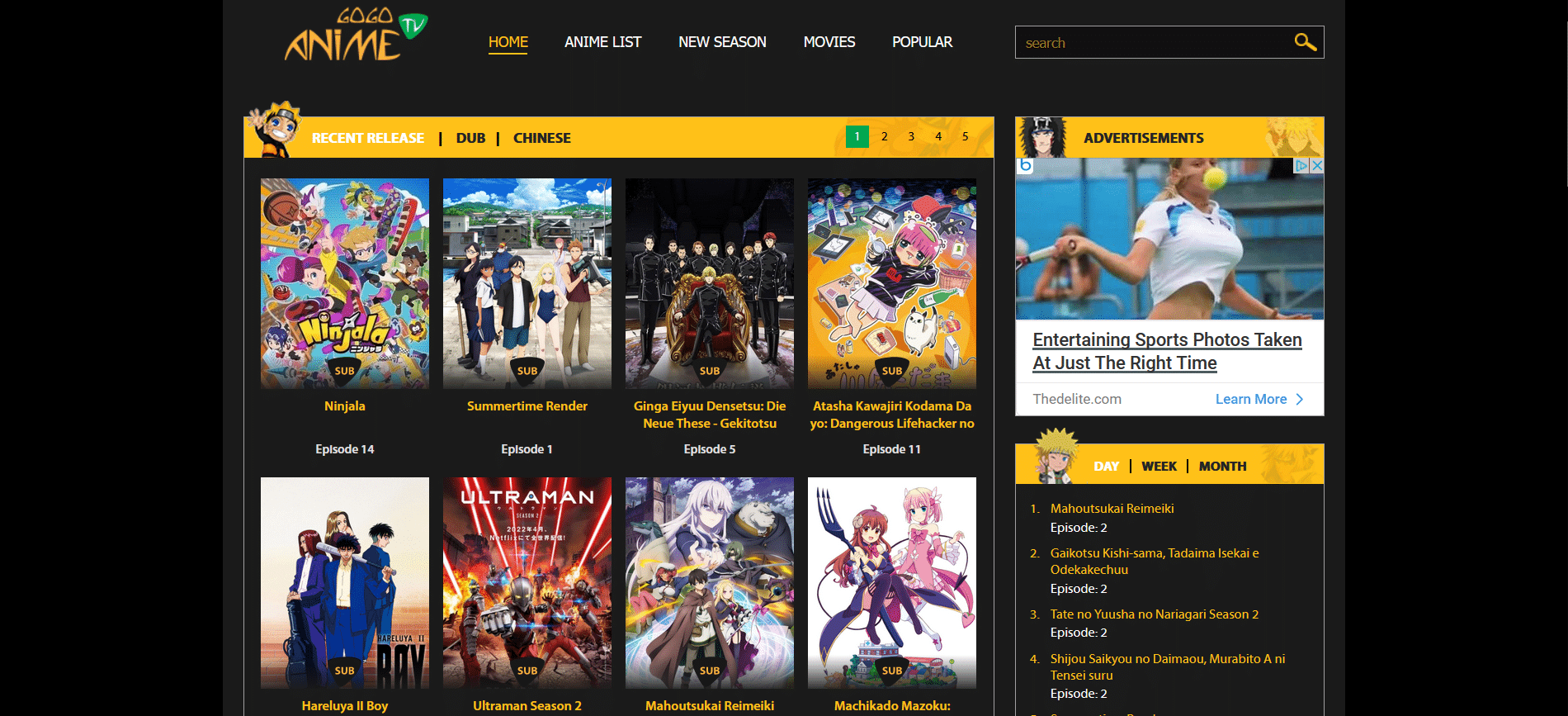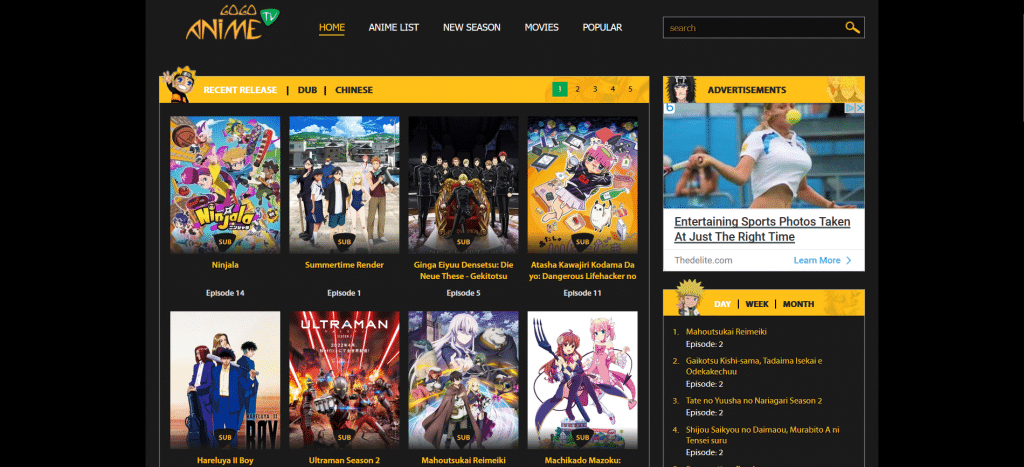 Ad Frequency: 1/5
Requires Registration: No
HD Streaming: Yes
Subbed & Dubbed: Yes
Link: https://gogoanime.fi/
Gogo Anime is a reliable site for enjoying your favorite anime for free and with very few ads. Their videos offer up to six different streams if you're having trouble buffering, and their videos have a high-definition option.
Signing up is optional, although doing so will enable you to adjust your account settings so that your videos always default to HD and notify you the minute a new episode releases. Additionally, you can set up auto-play and other valuable options to prevent disruptions while you binge.
You can expect to see Black Lagoon, Fairy Tail, One Punch Man, and Naruto, among other popular anime, with subbed and dubbed editions. Gogo Anime also has a Facebook page and Discord server (accessible on their website) if you want to connect with their community.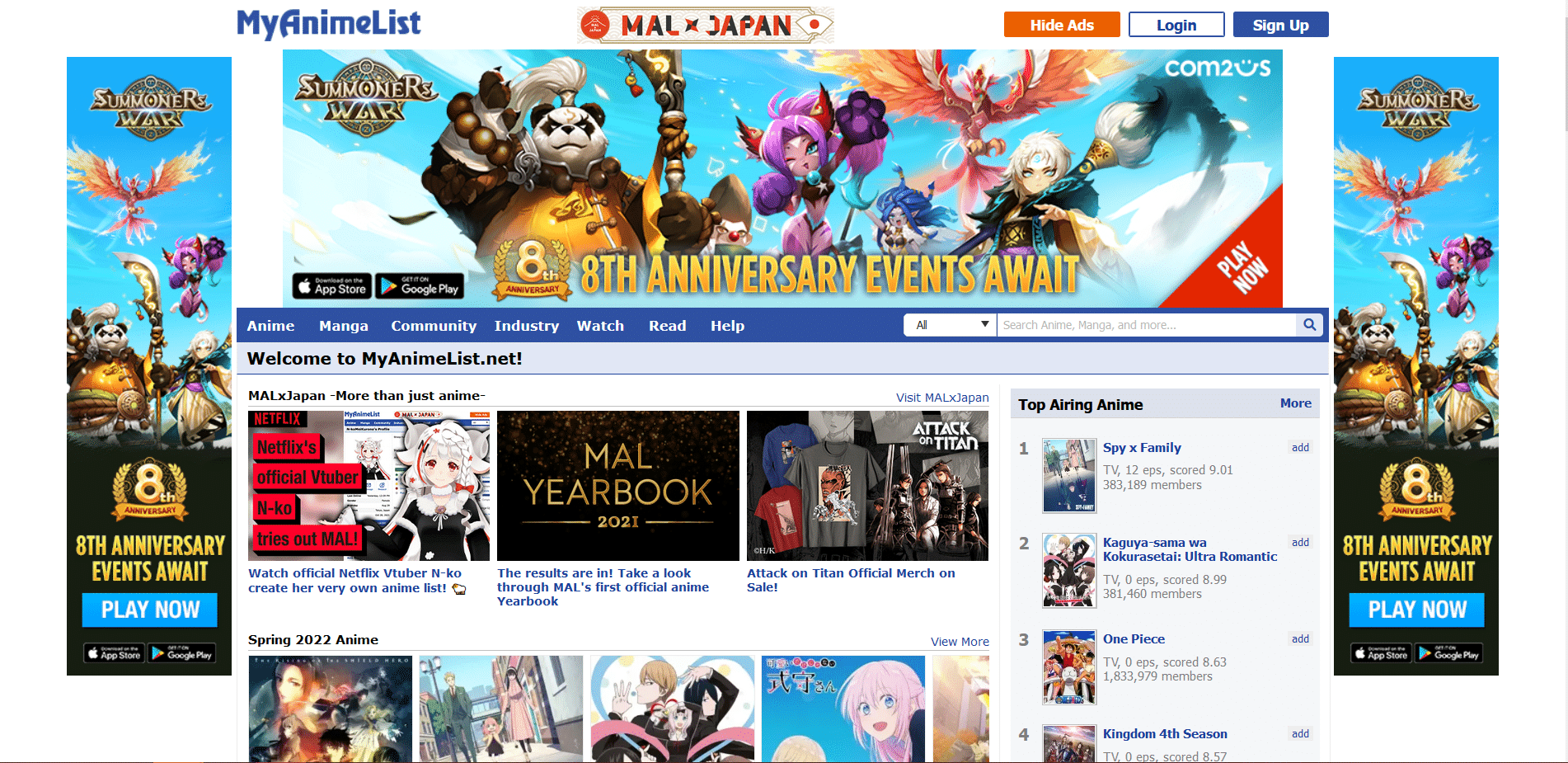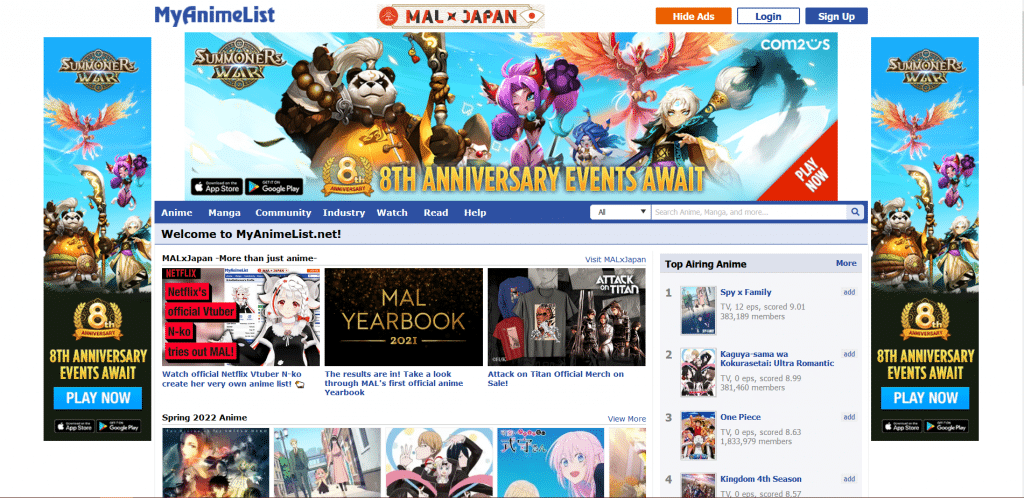 MyAnimeList has a reliable history as one of the best free anime sites. You can expect to watch popular titles like Bleach, Demon Slayer: Kimetsu no Yaiba, One Piece, Naruto, and Attack on Titan — all with dubbed and subbed translations.
It's not necessary to register for an account or download anything to enjoy your favorite anime. Surprisingly, there are few ads on the site, with no pop-ups when you try to type or click on something. Additionally, there are no ads before or during a video.
The website is clean, well-maintained, and easy to navigate. MyAnimeList also has manga on their website if you are ever in the mood for an exciting read, plus they have merchandise for sale.
Videos don't have more than one available stream, although they have a bunch of information below the video detailing the characters and their voice actors — It's all fascinating! There are no paid options, and all the anime series on the website are free to consume for your viewing pleasure without limitations.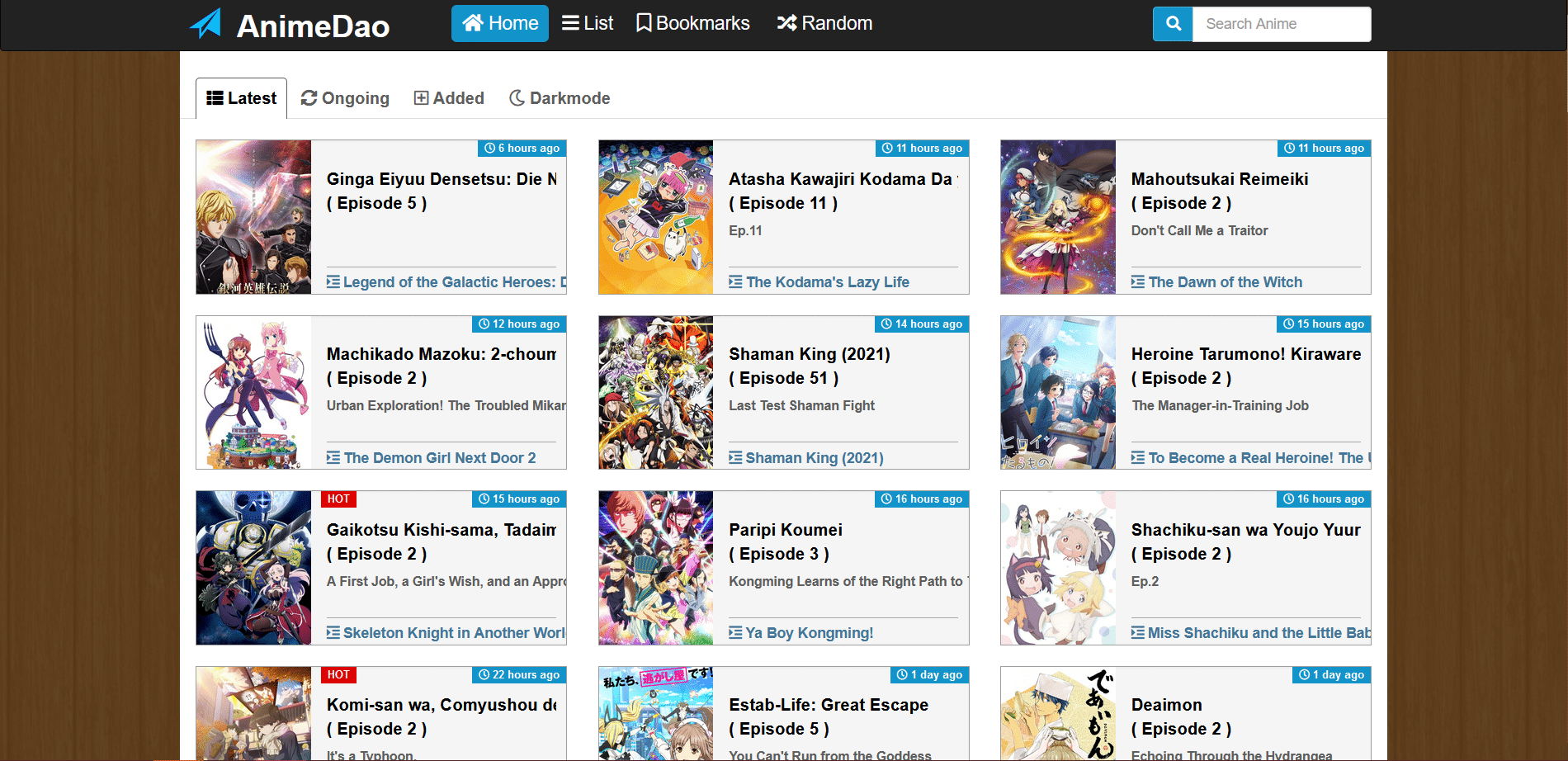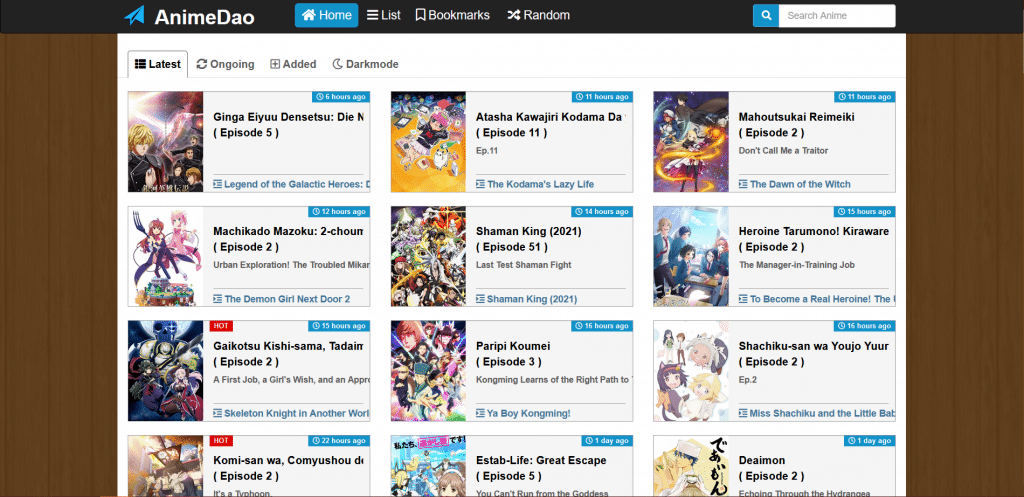 Ad Frequency: 1/5
Requires Registration: No
HD Streaming: Yes
Subbed & Dubbed: Yes
Link: https://animedao.to/
AnimeDao is another excellent site that offers high-definition anime videos with a simple click. You can watch Naruto, Dragon Quest, Ao Ashi, Attack on Titan, and other great anime in both subbed and dubbed translations.
You do not have to register or complete any surveys — everything is straightforward without fuss. The website has a nifty night mode that darkens the webpage for when you want to enjoy your anime at night.
AnimeDao has a massive anime library to enjoy, and all its videos come with six different streaming options. There are minimal pop-ups as you navigate the website, and you may also find some when you play a video, although you can close them.
All the anime series are entirely free, and there are no paid services that offer perks. The anime series has tags such as horror, action, comedy, and slice of life that make it simple to find something new to watch or something similar to a previous anime you enjoyed.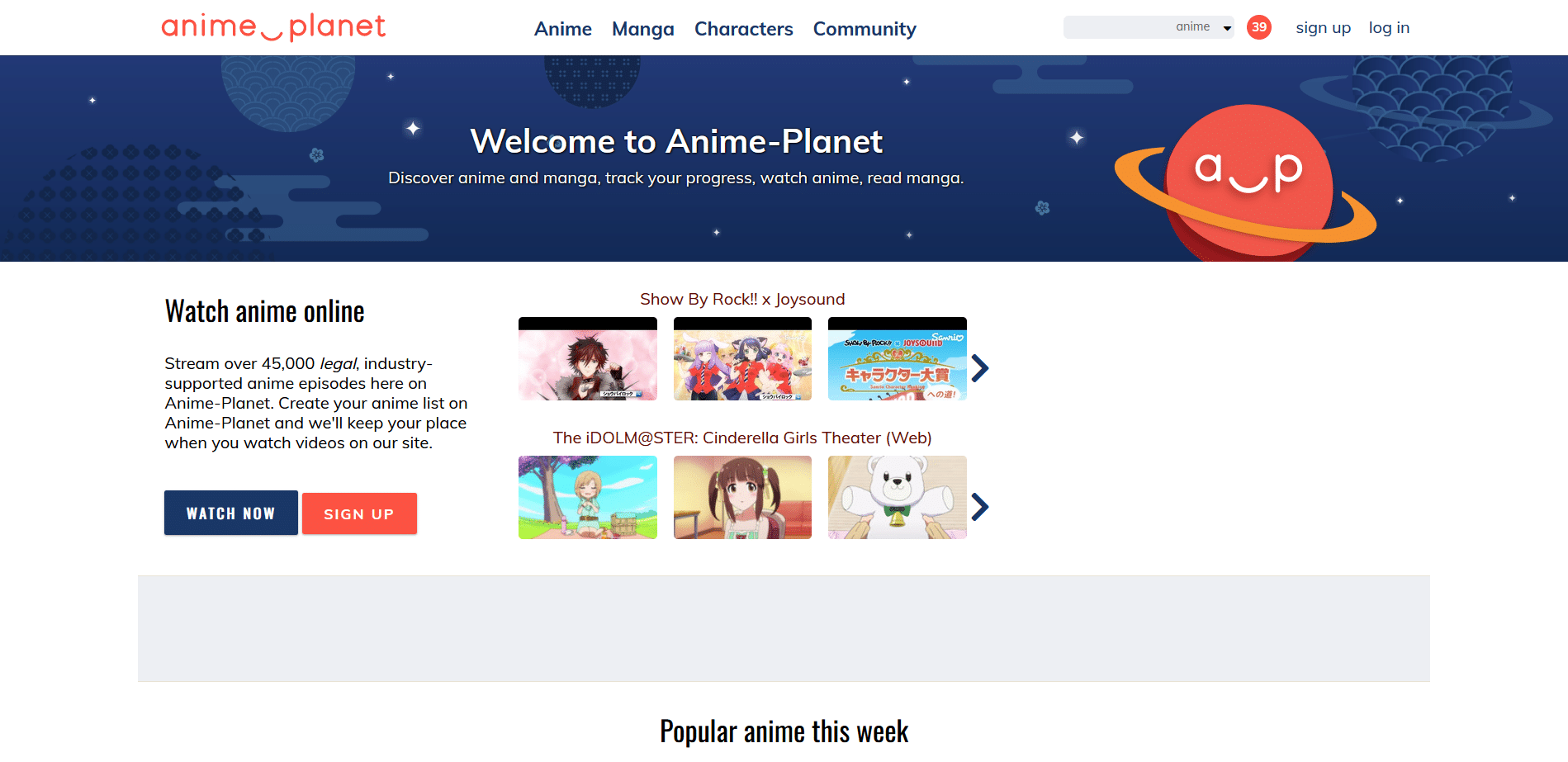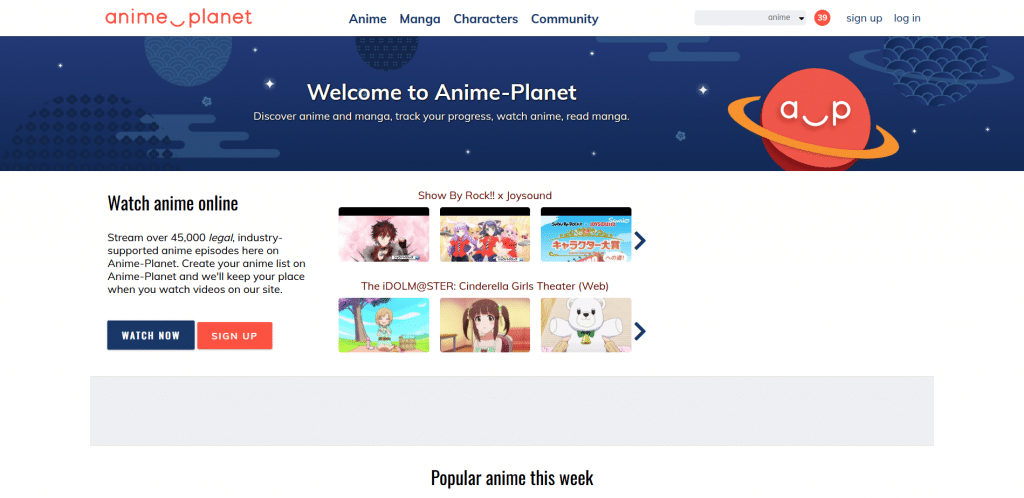 Ad Frequency: 1/5
Requires Registration: No
HD Streaming: Yes
Subbed & Dubbed: Yes
As the name suggests, Anime-Planet is an excellent place for all things anime — watching anime, reading manga, and connecting with others via their community to share in your favorite anime universe.
Their massive library of anime is available in subbed and dubbed versions, with popular anime like The Executioner and Her Way of Life, Boruto, Attack on Titan, Sabikui Bisco, and Lucky Star.
All videos are streamable in high-definition, and you can choose to turn off the subtitles on subbed translations if you want to practice your Japanese or brush up on vocabulary. Videos don't have additional options for different streams, although every video worked without any buffering issues.
Creating an account is optional, and it allows you to customize your anime preferences and have the site recommend new anime that you might enjoy. You can also choose which genres you dislike if you don't want to see more of the same type.
There are no paid subscriptions with Anime-Planet — everything is accessible to the user without restrictions. Almost no ads can interrupt your viewing experience as all the ads are present on the website.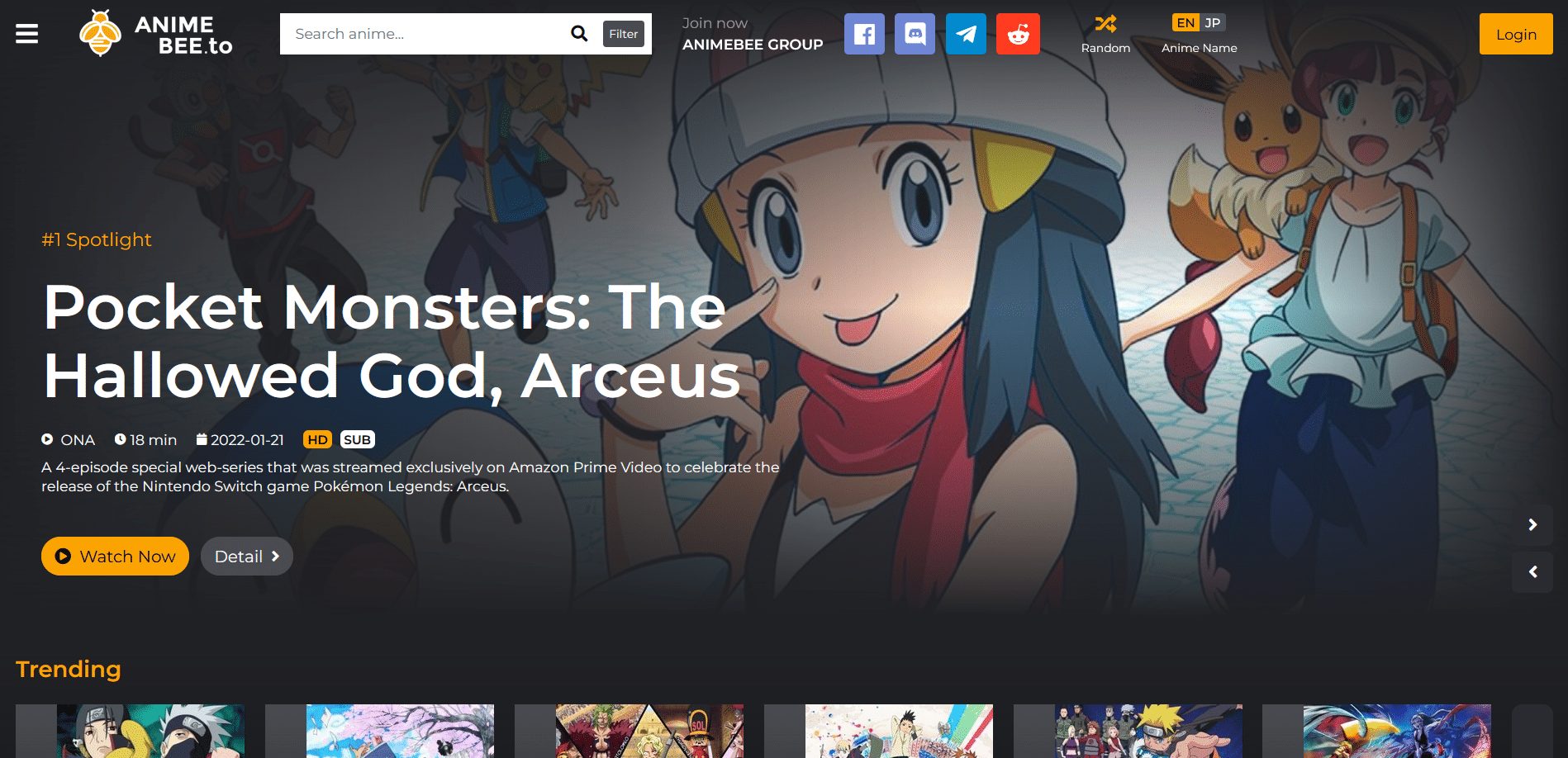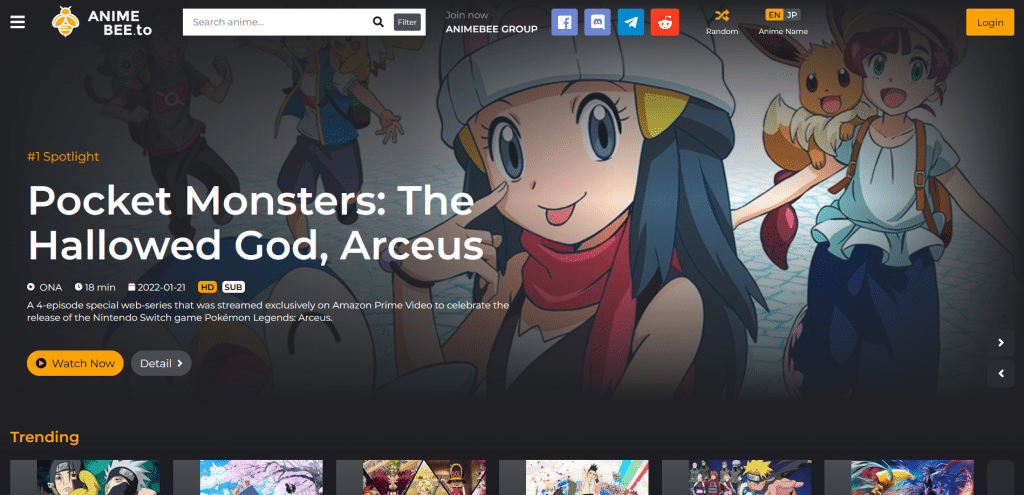 Anime Bee is a fantastic site for free watching your favorite anime online. It has all the latest anime seasons, including Attack on Titan Season 2. You can also expect to see Hunter X Hunter, Boruto, One Piece, and The Strongest Sage with the Weakest Crest.
They have a community Discord server and their own Facebook page, both accessible from their website. Their massive anime library is available in subbed and dubbed translations, and none of the anime is behind a paid subscription. Account registration is optional, and you can sort anime according to their genre tags if you want to find something specific.
You may experience a pop-up when you first click to play a video, but otherwise, ads are non-existent. All videos have two streaming options available if you find that the default one gives you buffering issues.
You can set auto-play features and darken the website for when you want to enjoy a few episodes before bedtime or into the early hours of the morning! They have a presence on Facebook, Twitter, Reddit, and a few more social media platforms where they deliver updates on their anime.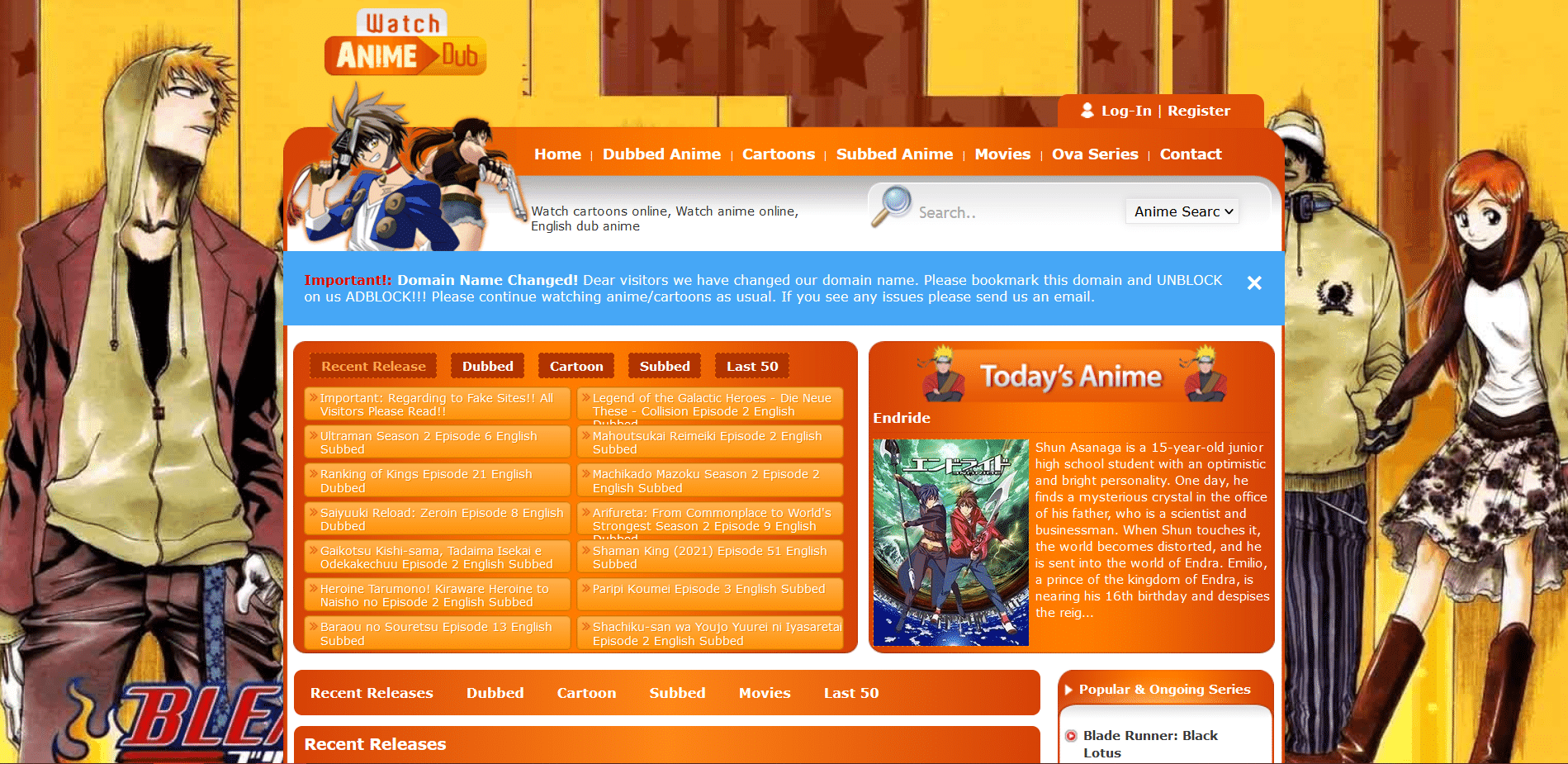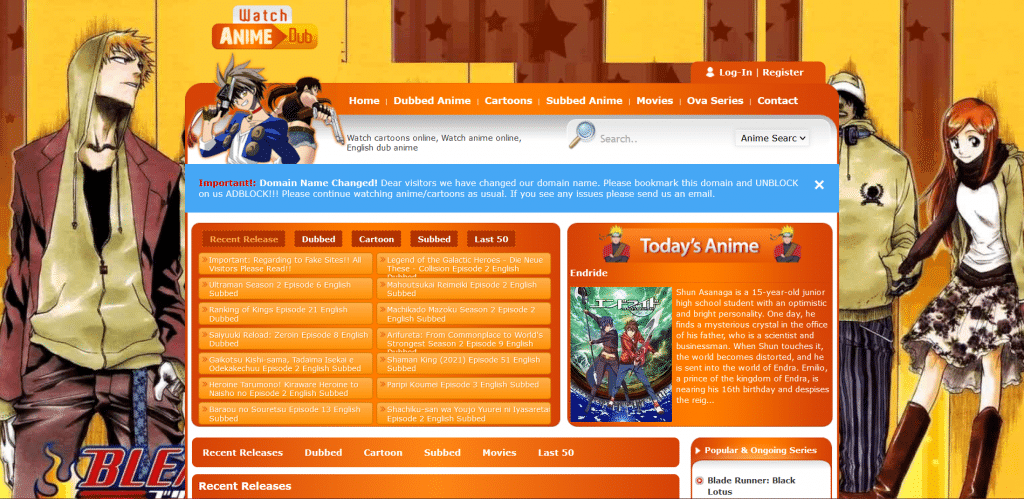 Ad Frequency: 2/5
Requires Registration: No
HD Streaming: Yes
Subbed & Dubbed: Yes
Wcostream may not be among the popular crowd, but they provide an excellent anime service. They have an impressive anime library available in subbed and dubbed translations, and their auto-play feature allows you to set up a playlist so that your episodes run without any intervention.
There are no paid subscriptions with Wcostream, and account registration is not a strict requirement. You can expect to find Bleach, Hunter X Hunter, One Piece, Attack on Titan, Gintama, and much more entertaining anime to watch.
The website also has an option for OVA series if you want a little more out of your favorite anime series. Most of the ads are on the webpage as you browse, and you will only discover pop-ups when you hit play on a video. Otherwise, there are no disruptive ads during a video.
Related Questions
Why Won't My Videos Buffer When I Click Play?
When your videos don't buffer, and you're absolutely sure your internet is working, look to see if you're getting any specific error messages. Error messages can tell you the exact cause of the issue. That said, the probable culprit is likely your Adblockers.

Adblockers can prevent a disconnect between your browser and the website that causes data to be lost; essentially, it skips a step in the process. As a result, the video doesn't buffer because it wants to wait for the previous step to complete. Thus, you must disable your adblocker or pause it on the anime website if you have issues watching videos.
Is It Illegal To Watch Anime Online For Free?
Some websites have a license to stream and host their massive anime libraries, such as Crunchyroll. However, websites that do not possess such a license are most likely operating illegally. Consequently, watching anime on one of these websites is illegal. So, what do you do?

The chances are that anime websites that have existed for long periods are legitimate, so there's no need to concern yourself. If you want to be completely bulletproof, you can consider using a VPN service to mask your IP and location, permitting you to binge away safely.
Why Won't The Anime Website Load Up?
Some anime websites are only permissible in certain countries, while others are for worldwide audiences. For example, Funimation is only accessible to people from New Zealand and Australia, while the anime at MyAnimeList is available for anyone worldwide.