How To Get Free Ice Cream
Important Note: When you buy through our links, we may earn a commission. As an Amazon Associate we earn from qualifying purchases. Content, pricing, offers and availability are subject to change at any time - more info.
When you think of ice cream, especially on those warm summer days, your first thought might be how to get more and maybe for less or for free. With the abundance of ice cream selling stores out there, how can you get free ice cream, and where?
---
Advertisement
---
Key Takeaways
Baskin Robbins is one of the ice cream companies that give you quite a few options to receive free ice cream.
National Ice Cream Day gives you as a customer the opportunity to get free ice cream from various stores.
Some companies give free ice cream on your birthday.
Be sure to subscribe to all your favorite ice cream companies' newsletters and follow their social media accounts to stay in the loop of any discounts and upcoming events that might score you a freebie.
7 Places To Get Free Ice Cream
Time to get your notepad ready to plan your way to free ice cream this year. There are a lot of places, but these seven will definitely keep you busy and get your cravings under control. Let's see what they offer:
Baskin Robbins For Free Ice Cream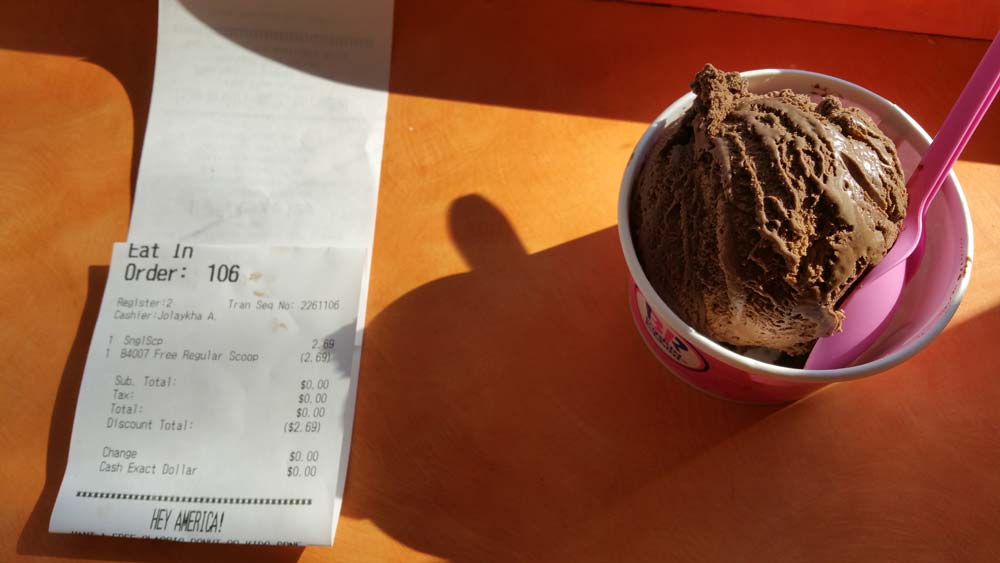 With all the ways to get free ice cream from Baskin Robbins, you will have to follow specific instructions and timelines to walk away with a free scoop. As with any promotion or special deal, there are terms and conditions. Let's have a look at what they are.
Sign Up For Baskin Robbins' Newsletter For Free Ice Cream
Baskin Robbins is passionate about its ice cream and even more so about its clientele. By signing up via email on their website and ticking the box to receive future offers, you set yourself up for success.
You will receive all the news of promotions of the month, discounts, and even coupons to be redeemed. Keeping you in the loop will earn you a free scoop of ice cream along the line.
Get Free Ice Cream With Baskin Robbins' Birthday Club
When you sign up on the website and enter your birthday, you will receive a coupon for a 2.5 oz free scoop for your birthday. You don't have to redeem it on your birthday but within the 30-day expiration time.
Take note that there are terms to this deal. Only participating stores in the U.S cover this deal and includes no toppings or waffle cones. It still is a great deal and gets the excitement up for your birthday.
Download The Baskin Robbins' Mobile App For Free Ice Cream
They added a great initiative to automatically receive a coupon within 24-hours for your free scoop of ice cream when downloading their app. There are a few steps to follow:
Download the BR app via your participating Play Store.
Sign in with your current website registration details via Facebook, or add a new account.
When the app is open, you will see three headings: shops, deals, and pay. When you click on "deals," you will see available coupons.
Choose the regular scoop coupon, and give it 24 hours to send it to your email address. The expiration date will also be visible on the voucher.
If you wish to use the coupon immediately in the store, choose the option "redeem-in-store," but make sure you are ready to order, as the coupon will expire in store if you decide not to use it.
There are also other discounted coupons available on the app for you to use.
Complete A Survey And Get Free Baskin Robbins Ice Cream
Baskin Robbins is one of the most loved ice cream stores in the U.S. with its wide range of ice cream and other dessert treats. They take their client's opinions very seriously to keep their standards high. By completing surveys, you can get coupons for free ice cream.
Follow the link to the website.
Use the survey code on your purchase slip.
Suppose you do not have your slip anymore; click on the area below the survey code. It will prompt you to enter more details about your visit, like the date and the store you visited.
Answer all the questions in the survey. It takes about 3 minutes if you have your store receipt; otherwise, it might take longer.
You will receive your coupon in your mailbox (remember to check your spam folder) within 48 hours. If you do not receive it by this time, ask Baskin Robbins customer care if they received your review.
This process can take up to days to eventually get your coupon for free ice cream.
Haagen Dasz Free Ice Cream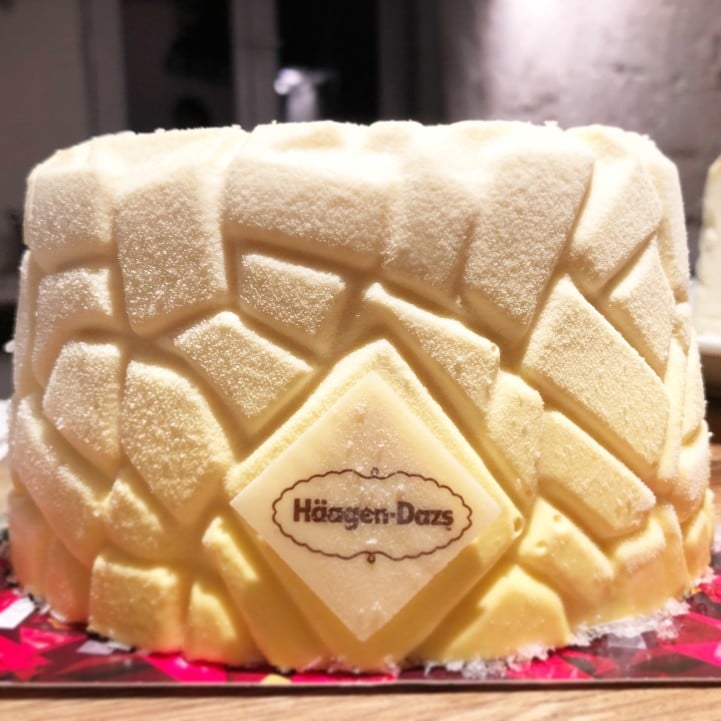 By downloading Haagen Dasz's mobile app, you immediately qualify for free ice cream after your first purchase in-store. By being part of their loyalty program, you are promised a free treat on your birthday. The rewards are also never-ending. Scan your mobile app in-store with each purchase, and earn loyalty points that can lead to free ice cream in the future.
Carvel Offers For Free Ice Cream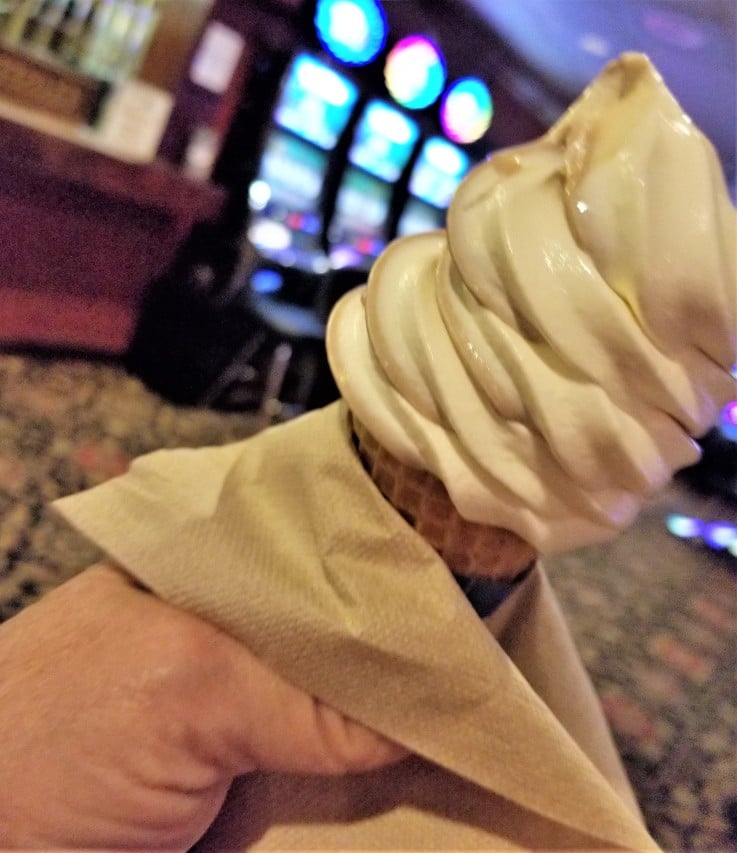 Carvel is the place to be, especially on Wednesdays, if you are looking for free ice cream because when you buy a classic cone, you get one free.
Join their reward system called "Fudgie Fanatics" and get a free cone from them, and they keep you in the loop for fantastic savings and freebies in your area.
Dairy Queen Offers For Free Ice Cream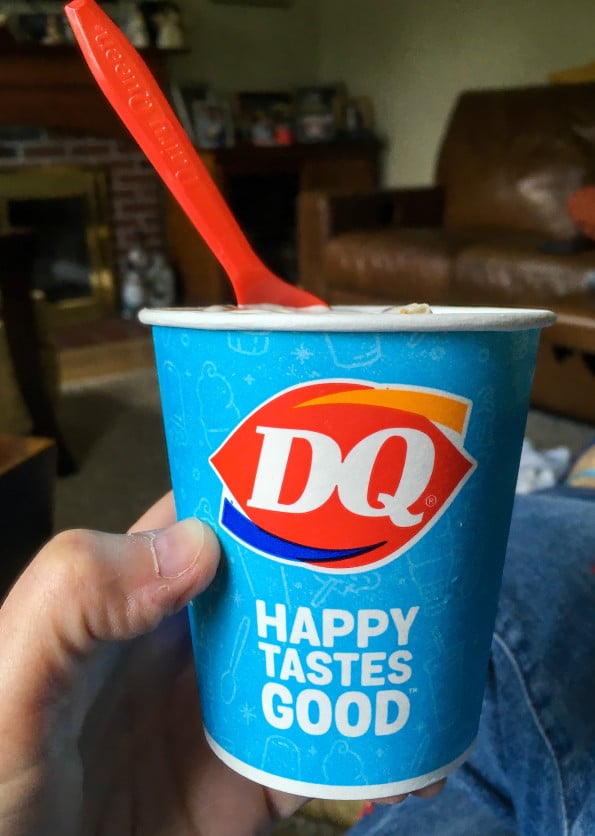 Sign up for the "Blizzard fan club," and you qualify for a free Blizzard treat on your birthday. You can also download the Dairy Queen mobile app to receive the latest news and updates and score points with every order.
Rita's Italian Ice For Free Ice Cream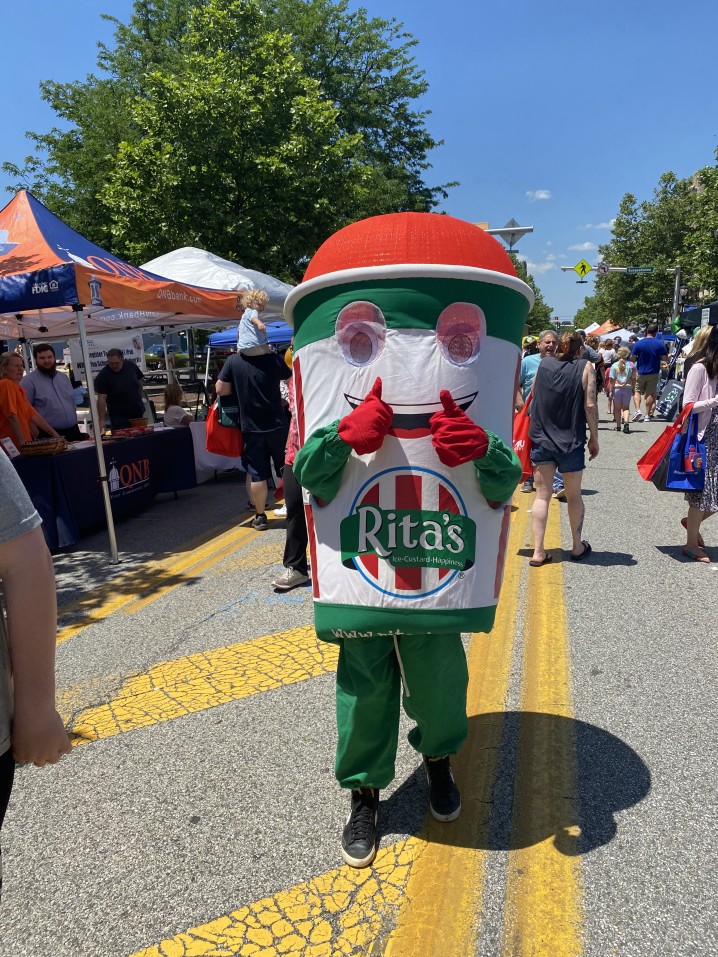 Rita's Italian Ice has an initiative that you will receive a free ice cream after your 8th visit when you download their mobile app. You can also ensure you receive free ice cream on your birthday if you sign up with their eClub.
Something special they do is to send you a half-birthday message if your birthday is in the winter months when some stores are closed, meaning that you can claim your birthday reward in summer.
Cold Stone Creamery For Free Ice Cream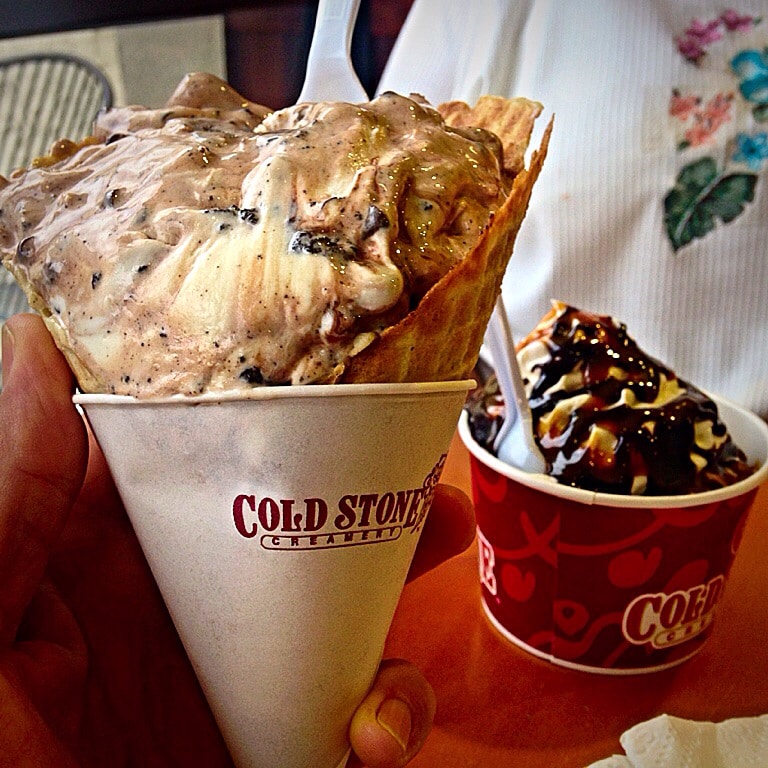 Join the Cold Stone Club and receive special offers and coupons for members only. You get a "buy-one-get-one" coupon by joining, and the same voucher is loaded to use on your birthday.
Dippin' Dots For Free Ice Cream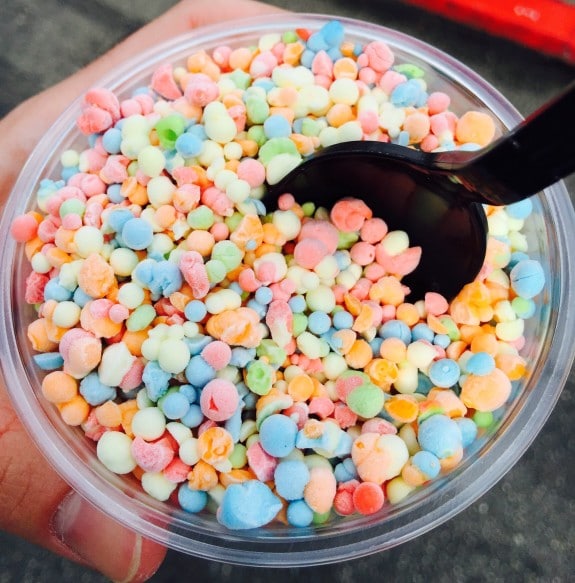 Dippin' Dots are all about pleasing their customers and signing up for their Dot Crazy! Email club, you will automatically receive exclusive deals and the very best – dippin' dots on your birthday.
Related Questions
Now that we covered some places where you can get free ice cream, you might wonder if there are special occasions where companies are giving away free ice cream. Maybe there is a specific time during the year you can expect to get free ice cream from different stores.
Are There Free Cone Days?
Ben and Jerry's, Dairy Queen, and Haagen Dazs are just a few that have "free cone days" during the year. Some have canceled their free cone days because of COVID, but it looks like 2022 is the year everyone is bringing it back.
Dairy Queen had theirs on the 21st of March 2022. However, they only gave away mini vanilla cones on this day. Overall, their prices are not bad, where a small cone has a price tag of $2, so going back for ice cream is a great idea even if you have to buy it.
Is National Ice Cream Day Happening?
National Ice Cream Day tends to bring about a lot of free ice cream. Keep a look at all social media platforms; most companies give away freebies on this day every year. Here are the upcoming dates, so you don't miss this special day in the future:
Sunday, the 17th of July 2022
Sunday, the 16th of July 2023
Sunday, the 21st of July 2024
Sunday, the 20th of July 2025
There were a few companies that participated in 2021, each with special deals and discounts:
Ice Cream Company and Delivery Apps
National Ice Cream Day Specials
Baskin Robbins
$5 discount on delivery over $20 when using Uber Eats, DoorDash, and Postmates. In-store purchase of $10 or more got you a free ice cream-scented Kinetic Sand (toy for children).
Carvel Ice Cream
Suppose you tried their new ice cream flavors on this day, and you got a discount for your next visit. They had a competition to win ice cream for a year.
Coconut Bliss
$20 off most of their products
Dairy Queen
$1 discount on any dipped cone, including kids' cones.
DoorDash
Gave away free pints of ice cream with every order over $20
Monkey Joe's
Free kiddies ice cream cup for every paid order Special giveaways throughout the day
My/Mo Mochi Ice Cream
A fun giveaway where clients needed to post a picture of their purchase on social media and could win a box of ice cream.
Wahlburgers
Kids got a free mini ice cream sandwich
Whole Foods Market
They offered a discount of 35% on all ice-cream products for July.