How To Get Free Dog Food Samples
Important Note: When you buy through our links, we may earn a commission. As an Amazon Associate we earn from qualifying purchases. Content, pricing, offers and availability are subject to change at any time - more info.
Key Takeaways
Some manufacturers offer free mail sample packs of dog food, but you should also ask your vet to let you know when dog food reps drop off samples that may be suitable for your dog.
If your dog requires a special diet, check that the dog food sample will be suitable for your dog before ordering it.
Many large dog food companies no longer offer free sample packs but have made small trial-size bags available to purchase, so you don't have to buy a big bag of dog food until your dog has tried it.
Dog food sample packs are small and only intended so you can check if it is suitable or that your dog will find it palatable.
Choosing a dog food that they will enjoy can be tricky. Pet owners all know the feeling of standing in the pet section and trying to decide if your pup would prefer lamb, beef, or chicken flavored food, only to get home and discover you've made the wrong decision. Put the power back into your dog's paws by getting a few free dog food samples to try. That way, you can let your hound decide for itself what it likes before buying a large bag of food that may end up wasted.
---
Advertisement
---
9 Places You Can Get Free Dog Food Samples
If you want to change your pup's food and aren't sure what to get, trying free samples is an excellent way to find a suitable alternative that you can switch your dog to.
When trying samples, keep in mind that they should only be used in conjunction with your dog's regular food while you are trying it out. The sample will not be enough to feed your dog for any length of time, and chopping and changing foods while you try out samples may mess with your dog's digestive system.
When dogs enter new life phases or need a special diet, samples can be an excellent way to find a product that will be perfect for your pet's dietary requirements without potentially wasting money on food your dog refuses to eat. Most websites that offer free dog food samples require you to sign up, answer some questions or take a survey to qualify.
Many large companies no longer offer free samples of popular brands, but there are quite a few smaller companies that will send you a sample, and who knows, one of them may be perfect for your pampered pooch.
Let's take a look where you can order some free dog food tasters so your pet can try before you buy!
The samples in this post can expire or run of stock at any time and it's totally up to the companies actually offering the samples. We constantly update samples that companies are offering for dogs, see the latest dog freebies below.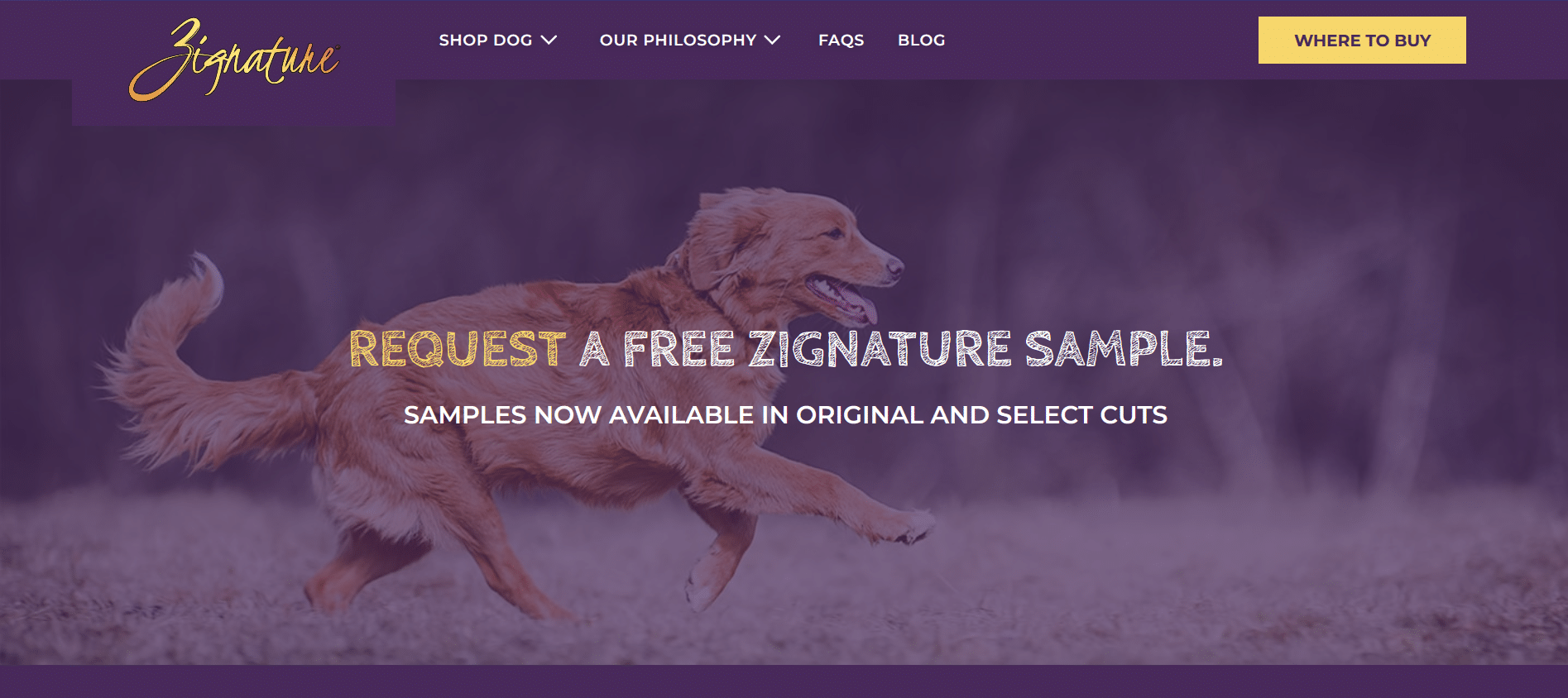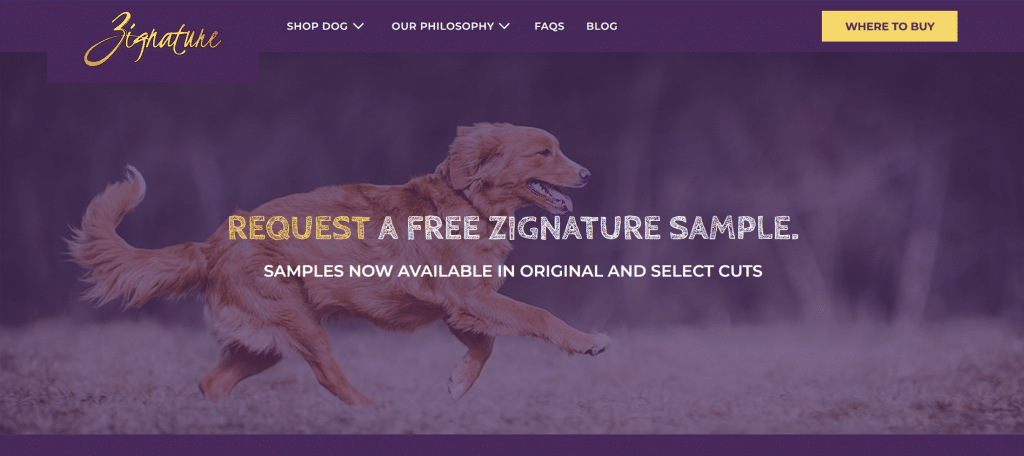 Zignature boasts nutrient-rich, quality pet products, and their range includes dry pellets, wet food, and treats. Fill in a pet quiz to get a 4lb sample package of dog food that is available in either Original or Select Cuts flavor.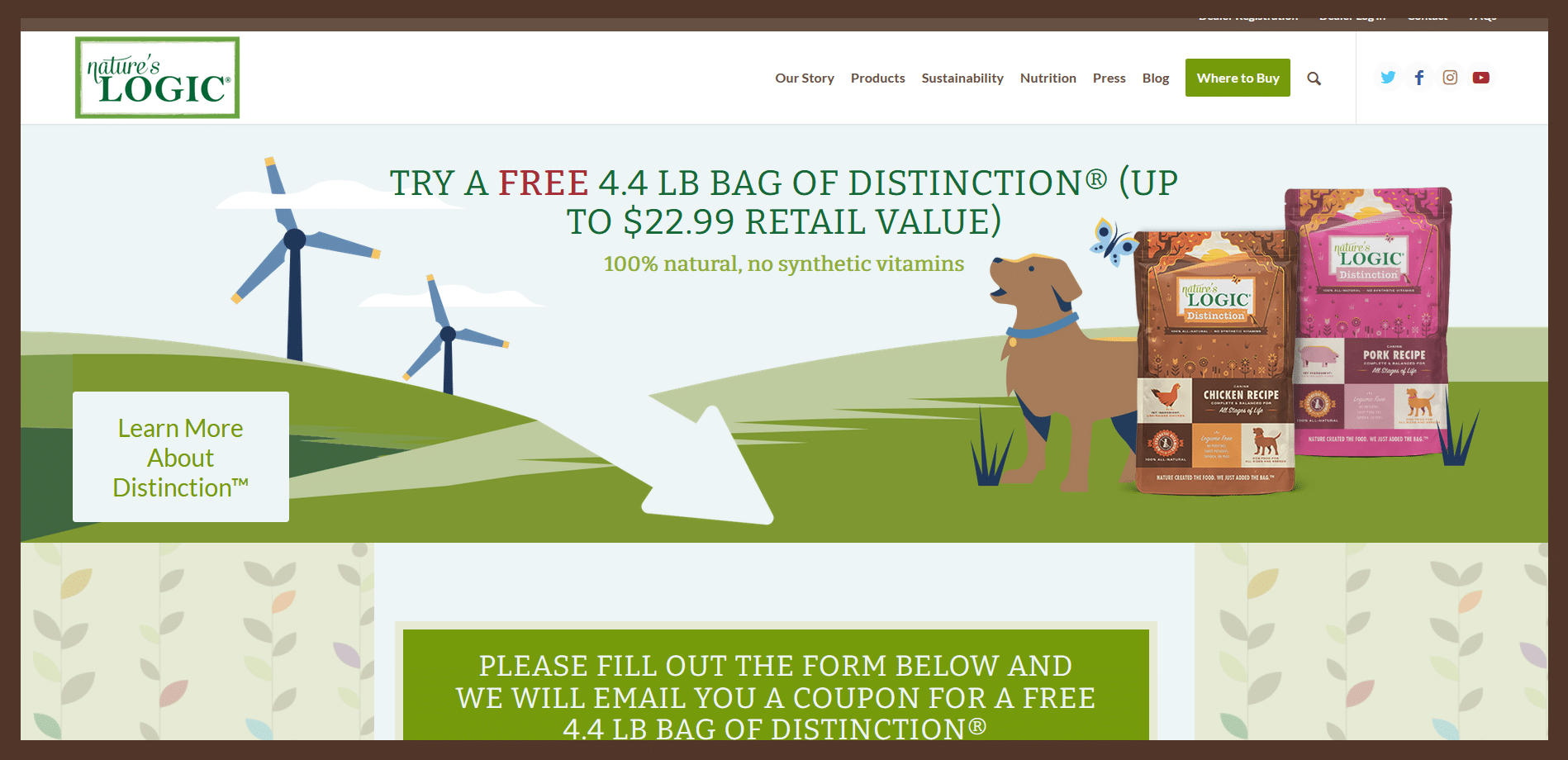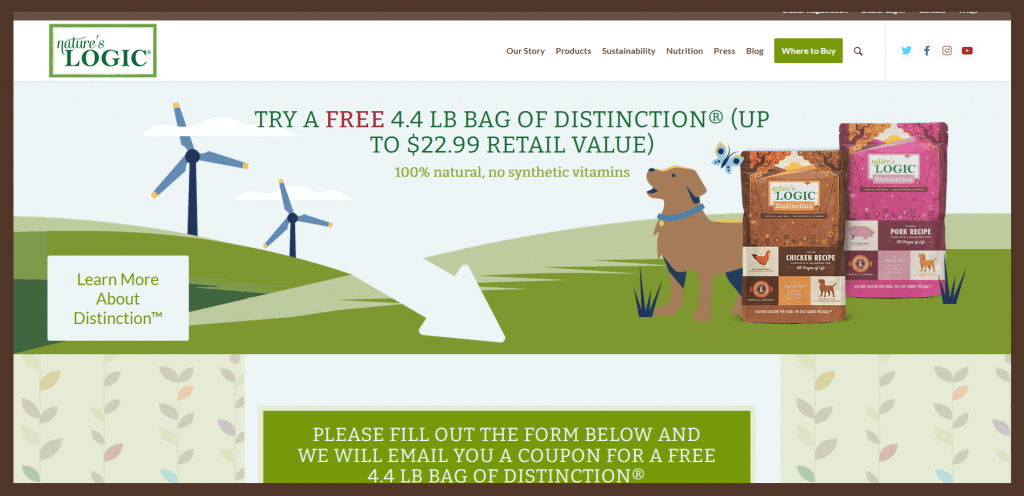 Nature's Logic is a company that believes in creating pet food without synthetic fillers. Its whole food, sustainably sourced ingredient approach has yielded a safe and nutritious pet food that will have even the pickiest dog licking its lips for more.
The free sample is a generous offer. Simply fill in the online form from Natures Logic to receive a coupon that you can redeem at your independent pet retailer for a 4.4lb bag of their Distinction recipe dog food.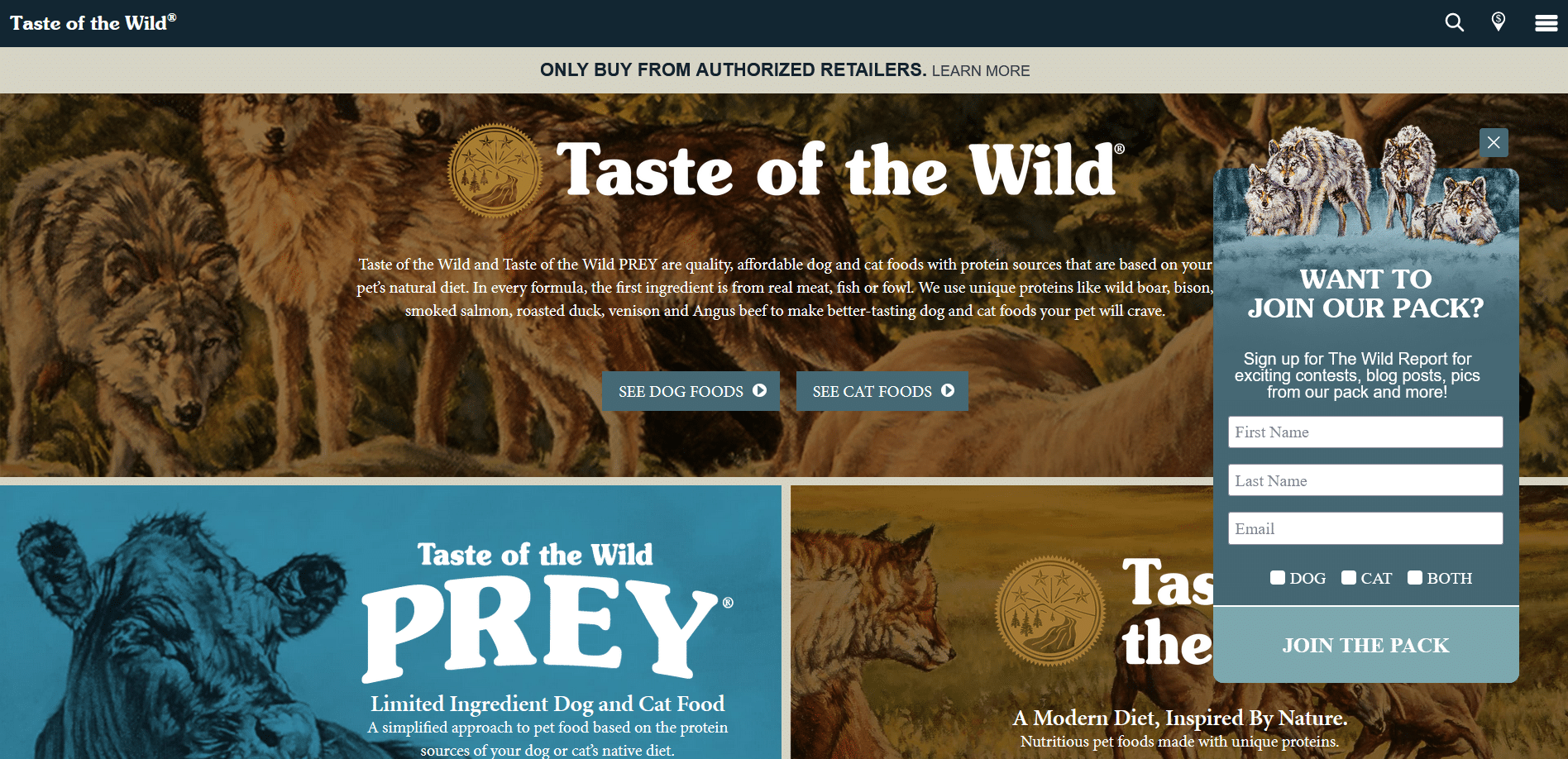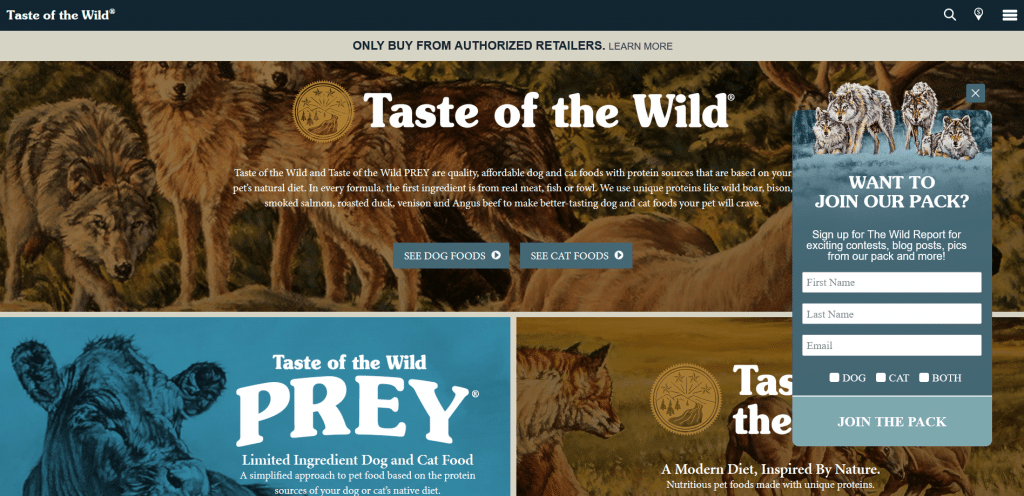 Taste of the Wild offers a range of quality dog and cat food that uses a unique range of protein obtained from sources like boar, bison, salmon, and venison. They offer a wide variety of wild recipes that might be perfect for your dog's palette.
Check out the available foods and recipe flavors. Then give them a call on 1-800-342-4808 and let them know which dog food sample you would like to try for your pet. Shipping costs may apply.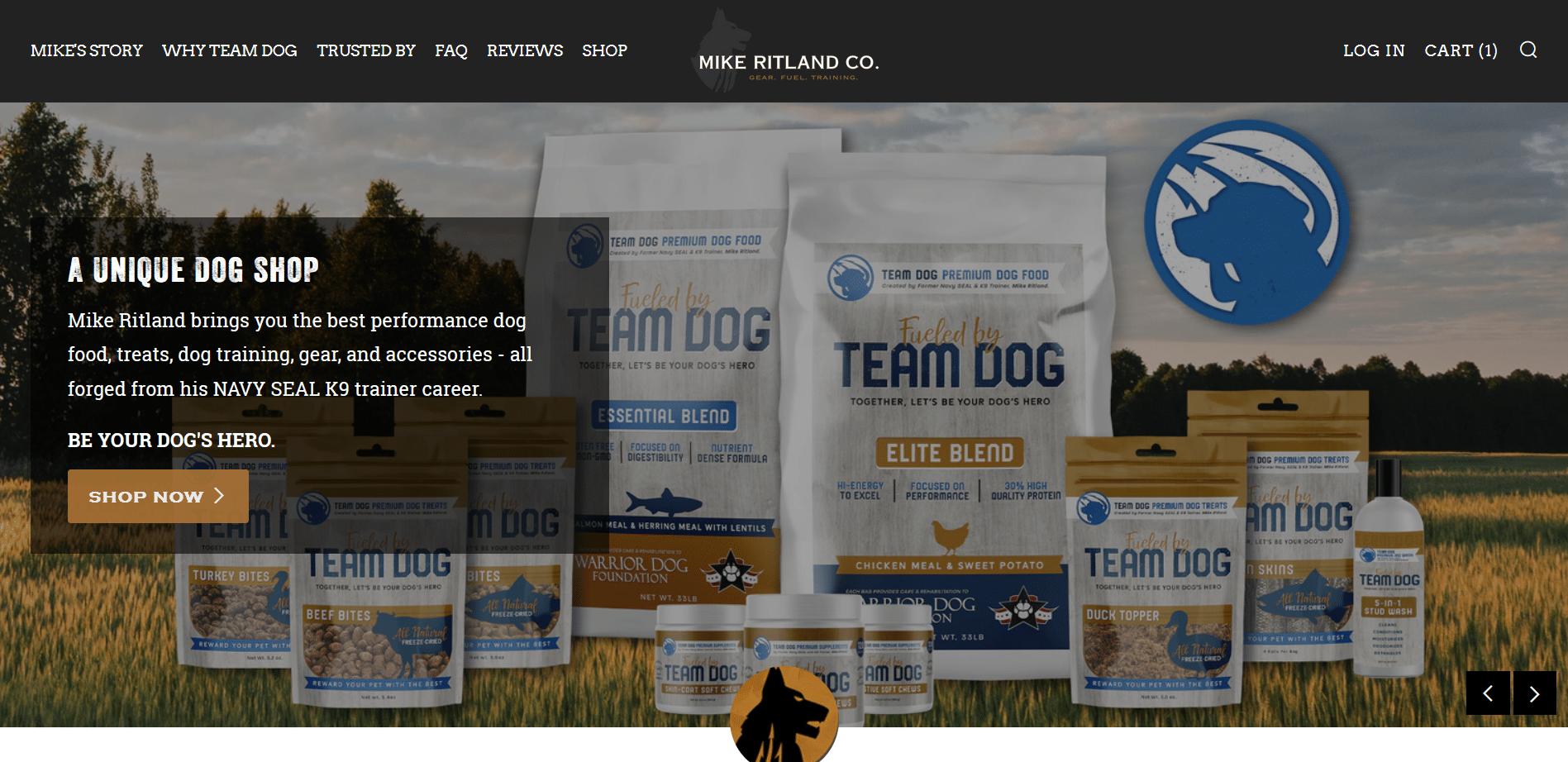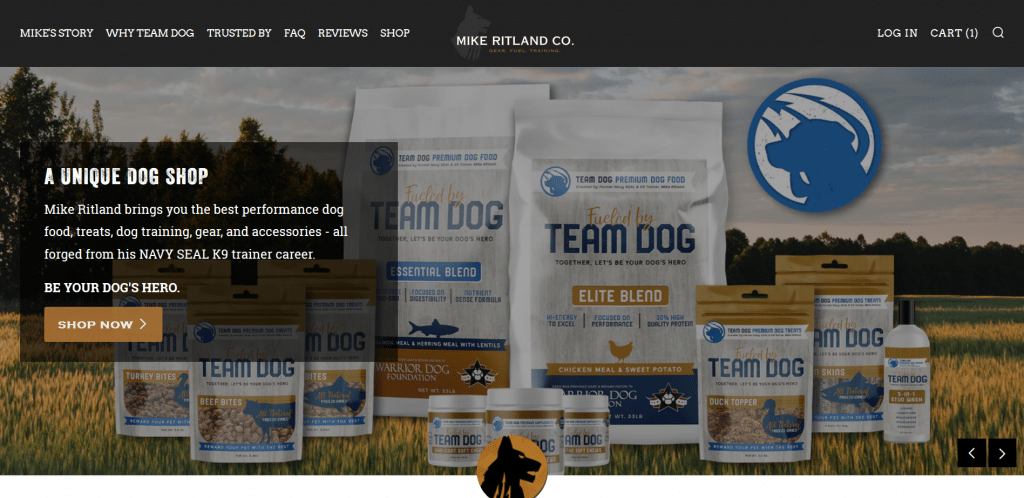 Mike Ritland Co offers exceptional quality dog food aimed at owners who need to get the best from their dogs. The food is both palatable and highly nutritious and aimed at keeping your dog active and living its best life.
Even better is that you can order a free sample that comes with a small pack of treats that will definitely make you your dog's hero. $5 shipping costs do apply so it's not totally free but it may vary by zip code.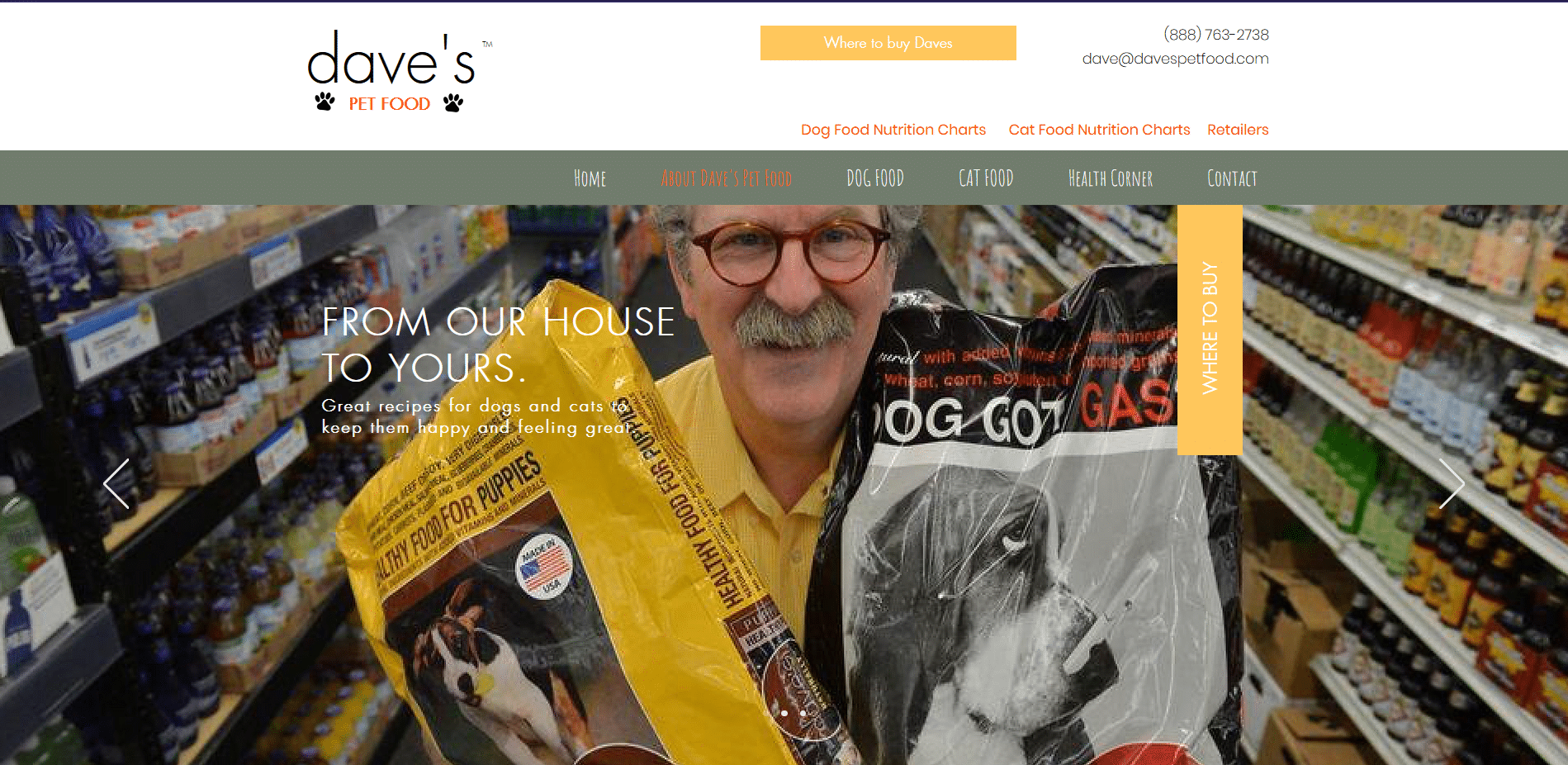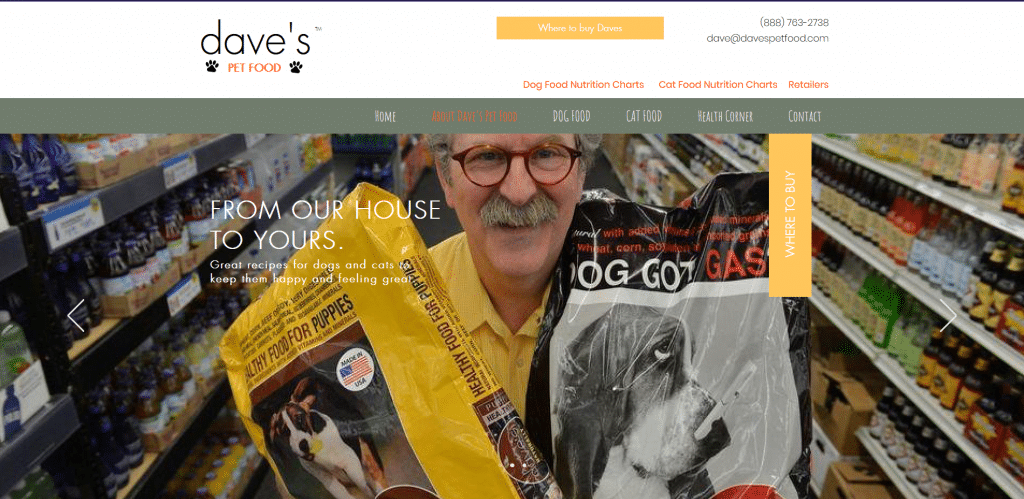 Dave's Pet Food offers a quality range of affordable dog and cat food, so if you are a two different species household, this brand has you covered. They also have special recipes for animals that have various health conditions.
Sign up to Dave's Pet Food website and receive news about recipe changes and free samples. They don't have samples at the moment but have offered them before.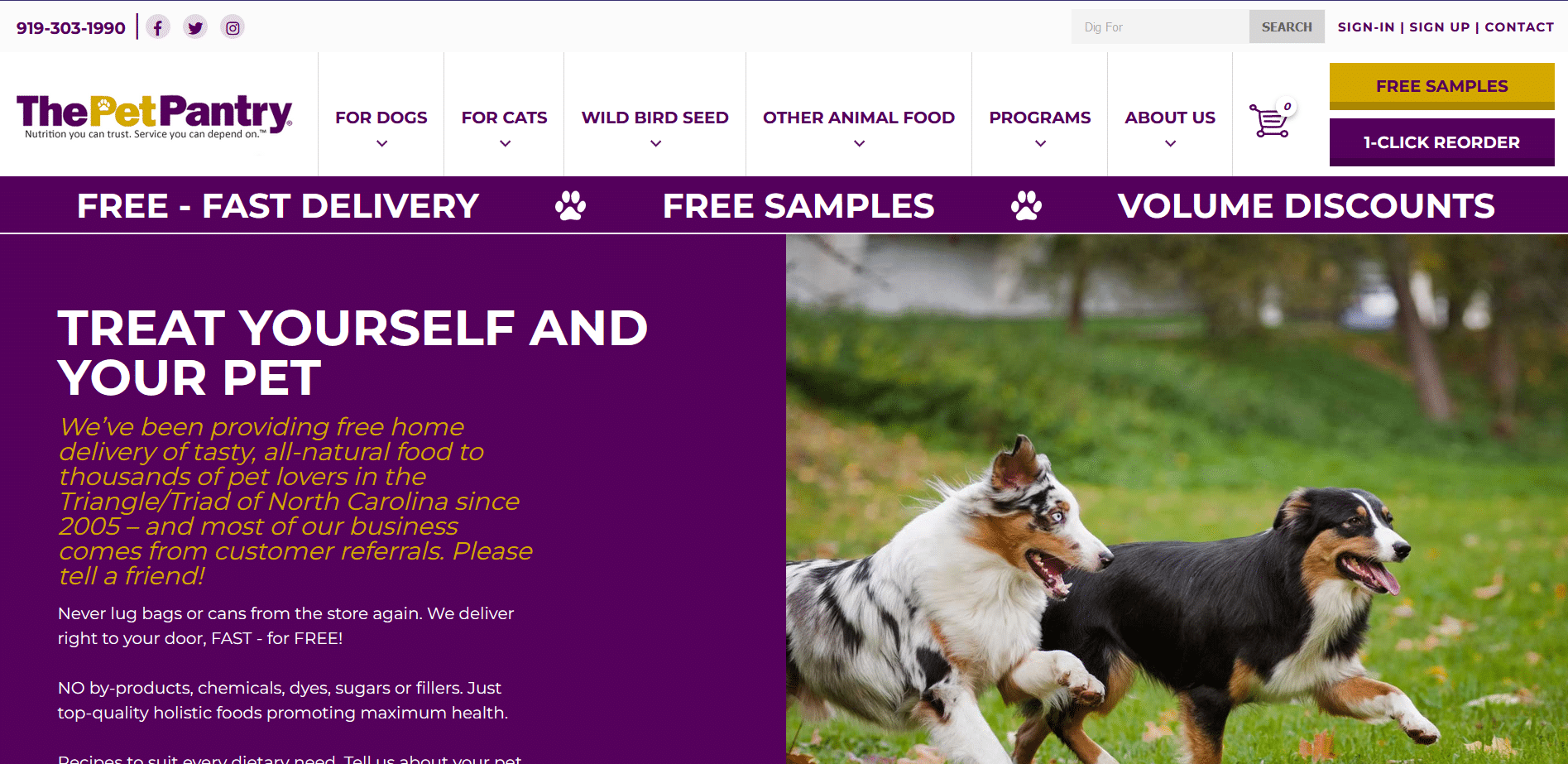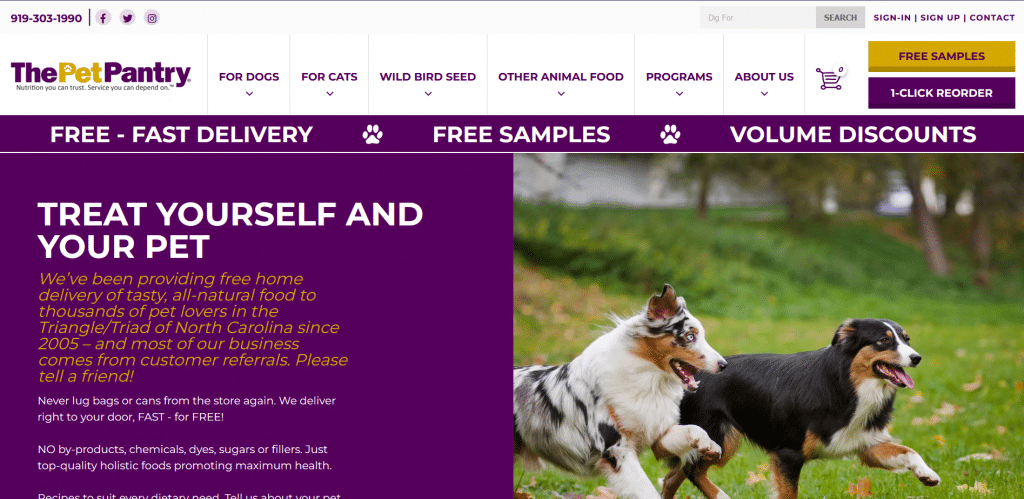 The Pet Pantry offers a pet food delivery service and free samples. This pet food boasts the highest quality natural ingredients that are sure to keep your best friend's tail wagging.
This deal is only available if you live in North Carolina and surrounds. Delivery of your sample is free if you fall within the delivery zone. If you live outside their area, they will still send you a free sample pack, but you will have to pay $7 for the shipping. You can check on their website before ordering to see if you need to pay the postage.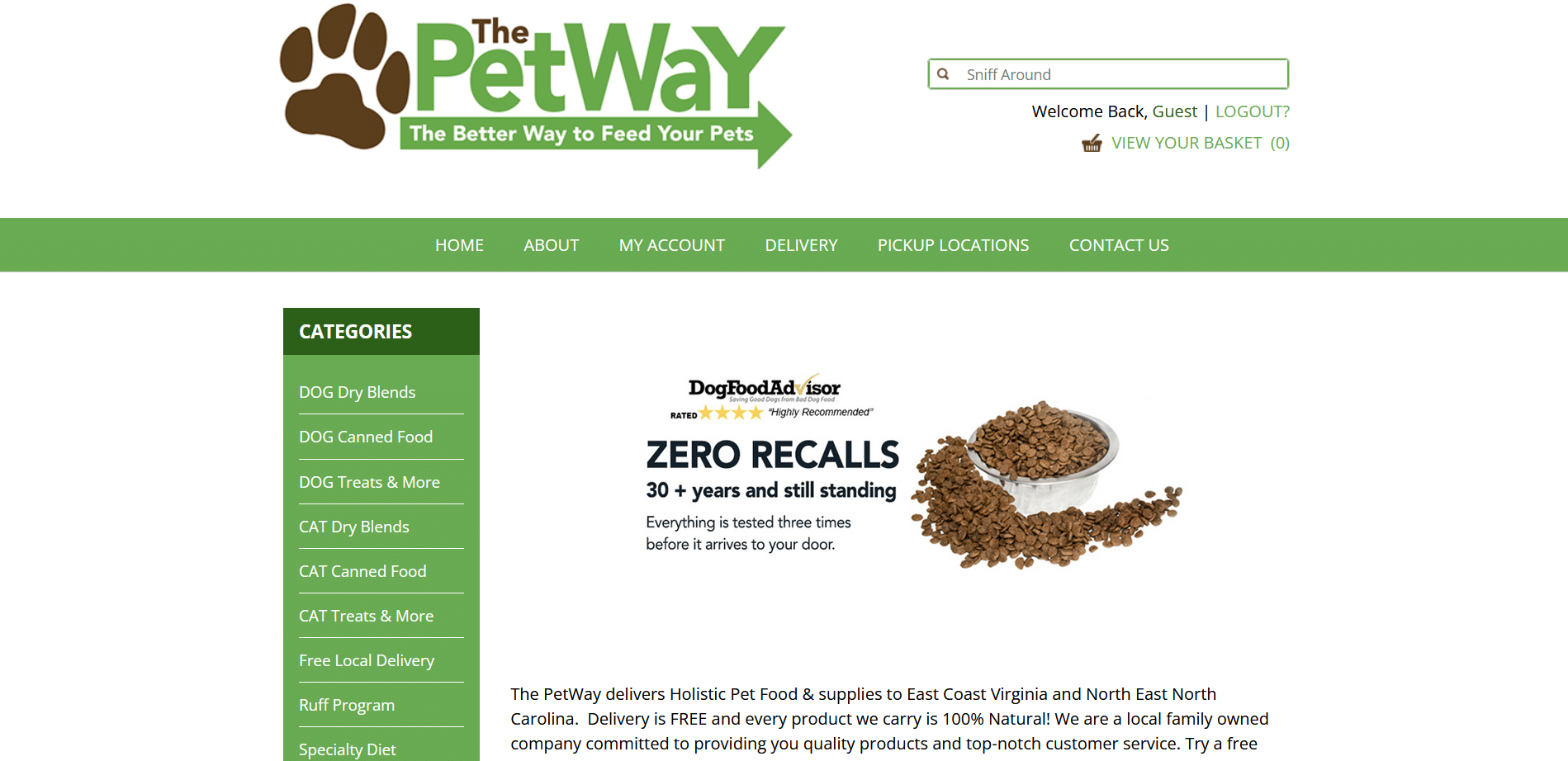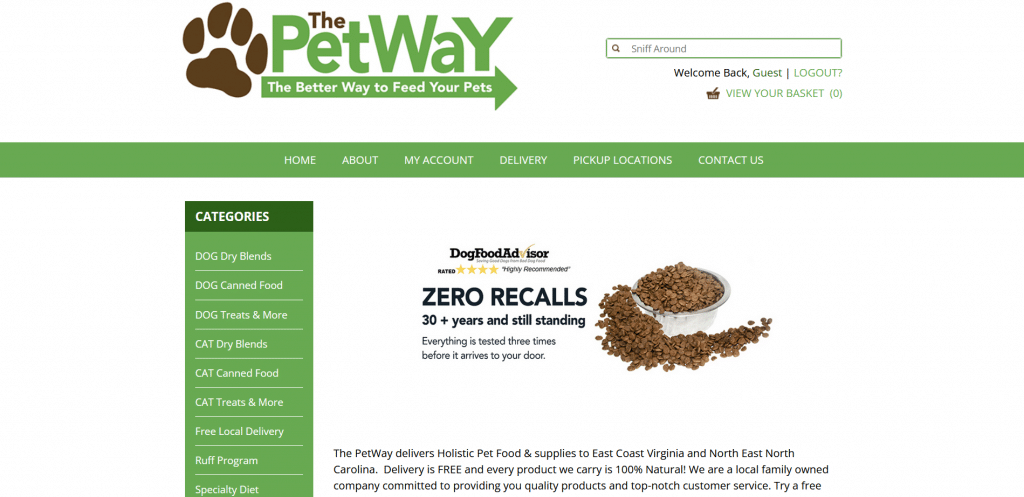 The Petway is a family-owned pet food company that offers free delivery in East Coast Virginia and NE North Carolina. All their dog food is 100% natural, and they offer a variety of blends that address specific needs like weight control and sensitive tummies.
If you live in the delivery area, you can request a free sample of a specific product by filling in the online request form.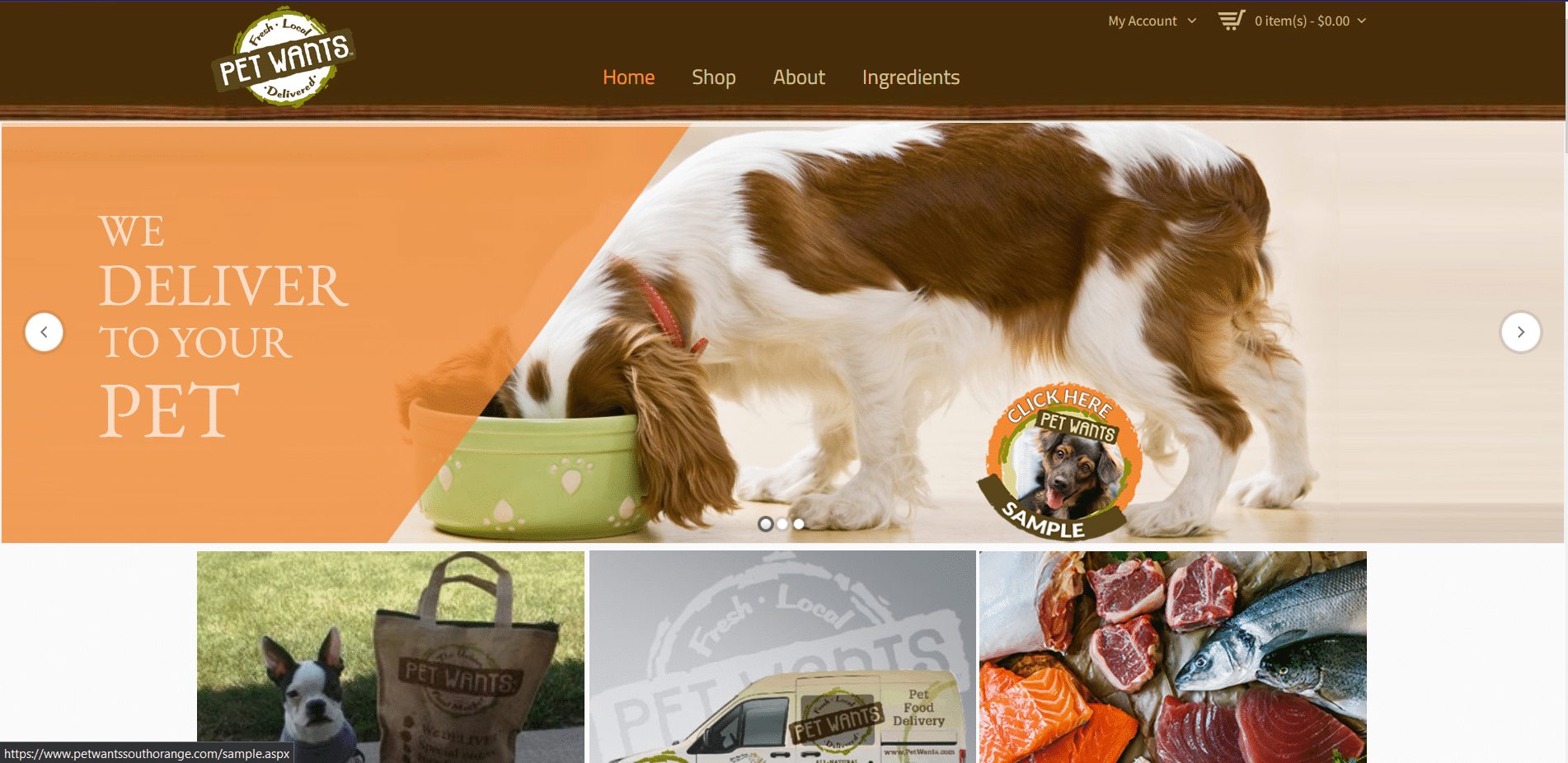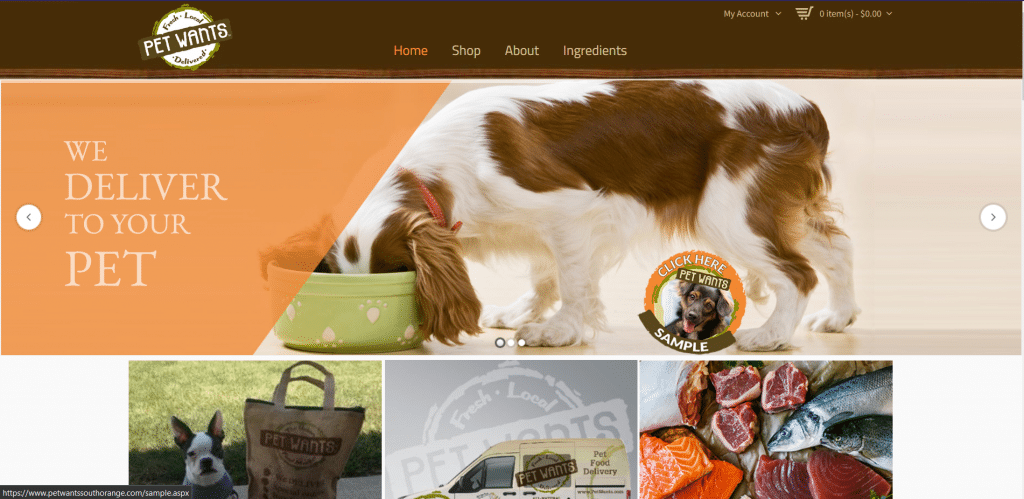 This all-natural, slow-cooked dog food recipe is ideal for people with a busy schedule. The food is made fresh and delivered to your door, so you will no longer have to worry about carrying heavy bags of dog food home from the store.
Pet Wants are so confident that your dog will love their food that they will send a sample to your door. Simply complete the online request form and wait for your dog to start barking in excitement when it gets delivered. This is limited to select locations, so check before you order.
Related Questions
Where Can I Find Sample Bags Of Dog Food?
Small sample bags of dog food are sometimes available from your vet's office and large pet supply stores like Petco and Tractor Supply. You can also search online and request samples from manufacturers' websites.
Why Don't Big Brands Give Out Free Dog Food Samples? 
Most dog food companies used to give out free samples, but the demand simply became too great for them to meet demand over time. Almost all major dog food brands have low-priced, trial-sized packages available so customers can purchase a small sample size to see if their dog eats it before buying a larger bag.
How Long Does It Take For Dogs To Adjust To New Food?
According to the American Kennel Club, changing your dog's food should take place gradually over a period of 5 to 7 days. New food should be slowly mixed with their regular food to avoid sudden symptoms like vomiting, diarrhea, and decreased appetite.