How To Get Free Books Online By Mail
Important Note: When you buy through our links, we may earn a commission. As an Amazon Associate we earn from qualifying purchases. Content, pricing, offers and availability are subject to change at any time - more info.
Key Takeaways
Some sites might ask you to review books or complete an application form. 
There are various great sites where you can access free niche children's and adult books.
Other free options include Craigslist, Freecycle, or Facebook Marketplace, although you might have to collect them.
You can spread your joy by donating read books via the innovative BookCrossing or gifting them to charities like The Habitat for Humanity, Goodwill, or The Salvation Army.
Most avid readers can attest to the fact that new books are usually costly. So, it's great to know that you can get books for free online by mail with a simple 'click of a mouse and a small amount of effort.
---
Advertisement
---
Where To Get Free Books Online By Mail
There's nothing more exciting than receiving your favorite author's brand-new book in the mail; the mere prospect is thrilling! The following carefully curated list of sites will make that dream a reality.
While certain publishing houses will ask you to review new releases in exchange for free books, it is not always required, and besides, it might be fun to share your views with others.
All you need is to complete a brief registration process or fill in an easy application form in some instances.
GoodReads: Discover New Authors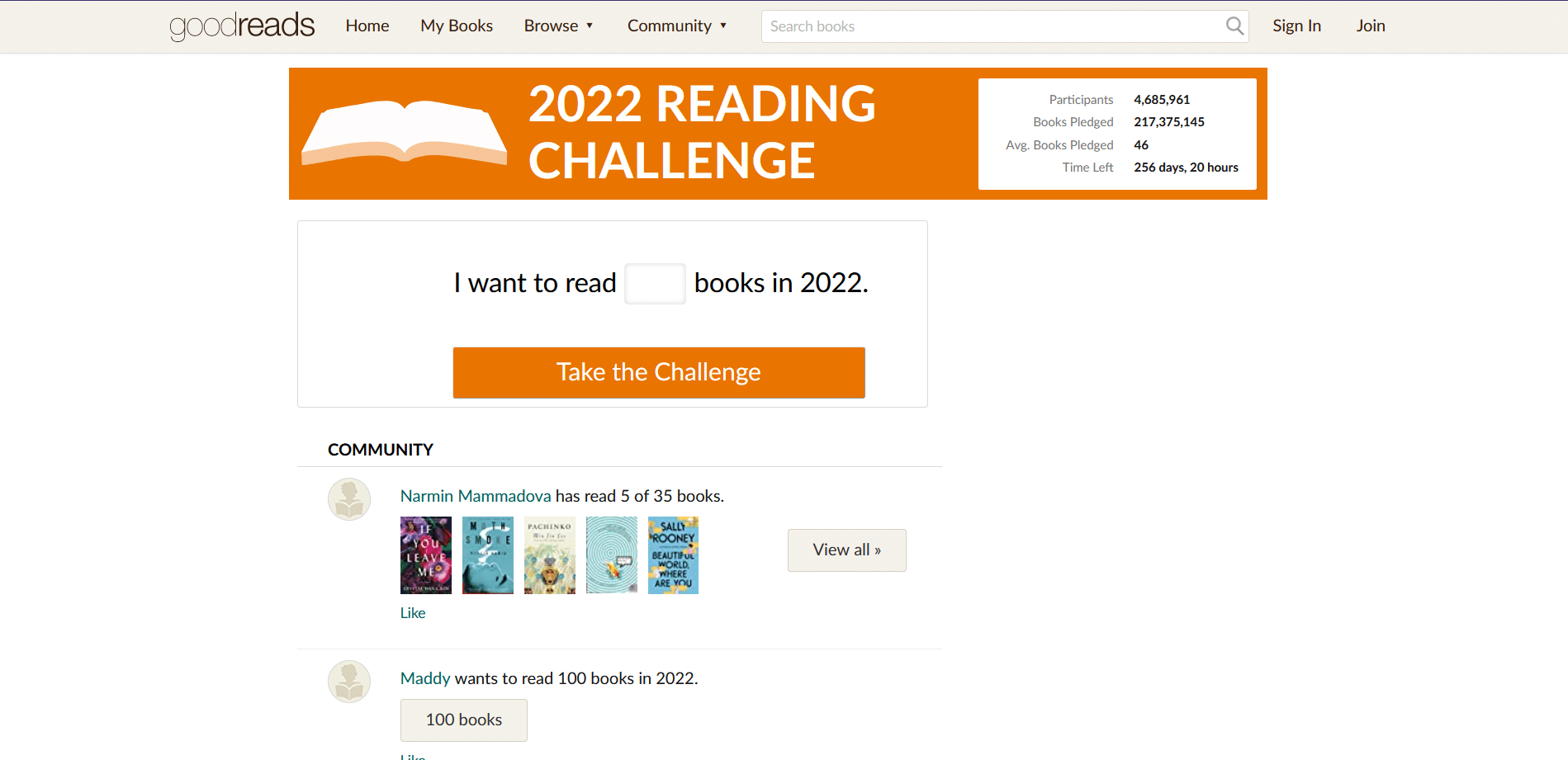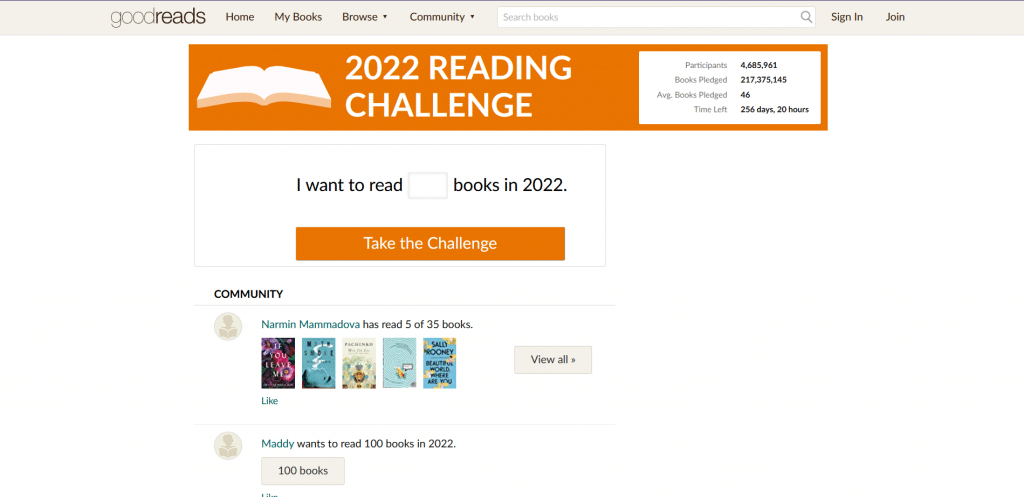 With millions of classic and newly released books, this is an ideal site for avid readers who love to share their insights with a vast online community. Thus, it's worth opening a free account.
GoodReads is a great place to find free books as authors often give away books. While you don't have to submit a review in exchange, it's still a great site if you want to be part of a broader literary community.
But the best part is that you could potentially read your favorite author's books before they are published and released, which is a thrilling prospect!
Another benefit of registering on this site is that you will receive personalized recommendations, which is a great way to discover new authors, including candid reviews from other members.
The Harlequin Reader Service: For Women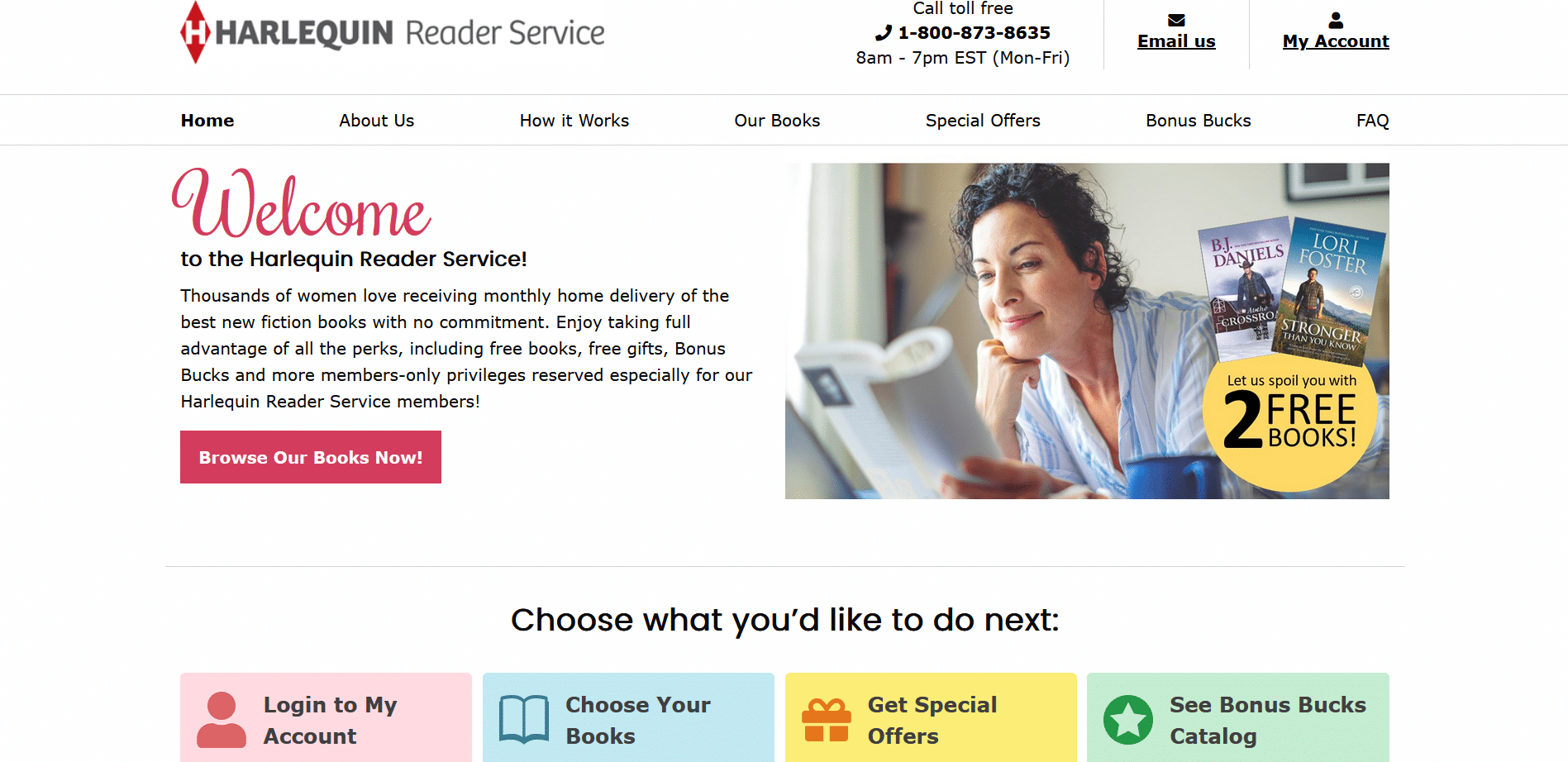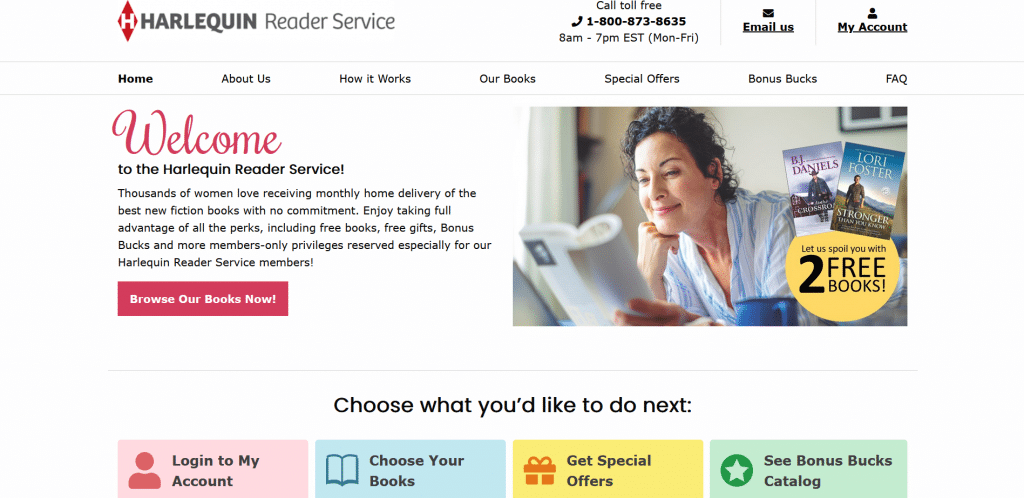 The Harlequin Reader Service is a great site for women who want to read critically acclaimed books that are hot off the presses.
Once you have signed up, you will receive two free books in the mail that are currently the highest rated USA Today and New York Times books, giving you some time to decide whether you want to be a patron.
Most of the books cater to women, and the genres range between motivational and suspenseful, including romance novels that you can enjoy at discounted prices upon joining as a paid member. Who knows, you might love it!
Imagination Library: Dolly Parton's Free Kids Books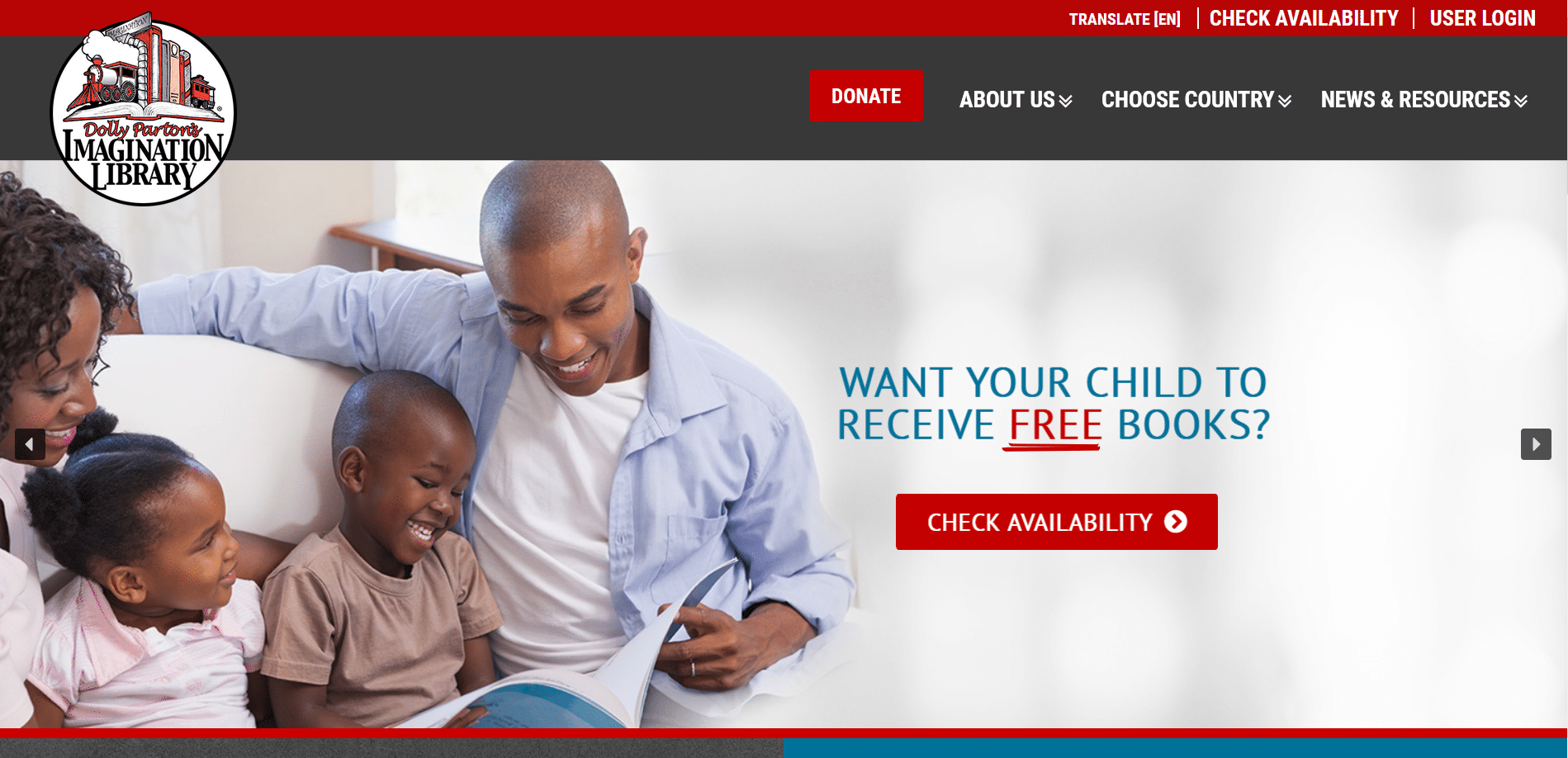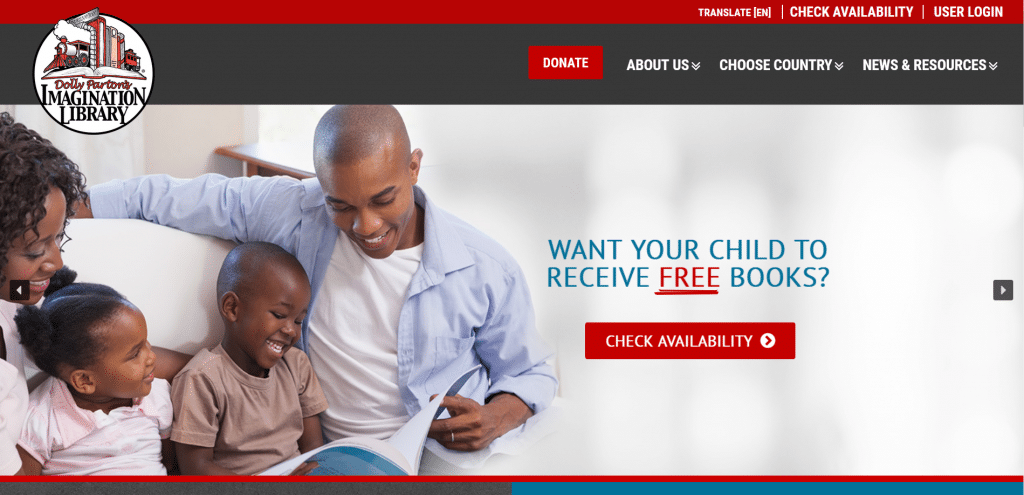 Dolly Parton established the Imagination Library in 1995. Since then, the library has sent more than 133 million books to kids globally for free.
More than 1.5 million registered children across the US, Canada, UK, the Republic of Ireland, and Australia have received free books in the mail.
These books cater for kids from birth until school-going age, and all you need to do is register on the site. It's that easy!
It's great to know that Dolly Parton's selfless initiative has been recognized with several Literacy Awards by the Library of Congress, including The Good Housekeeping accolade.
The LibraryThing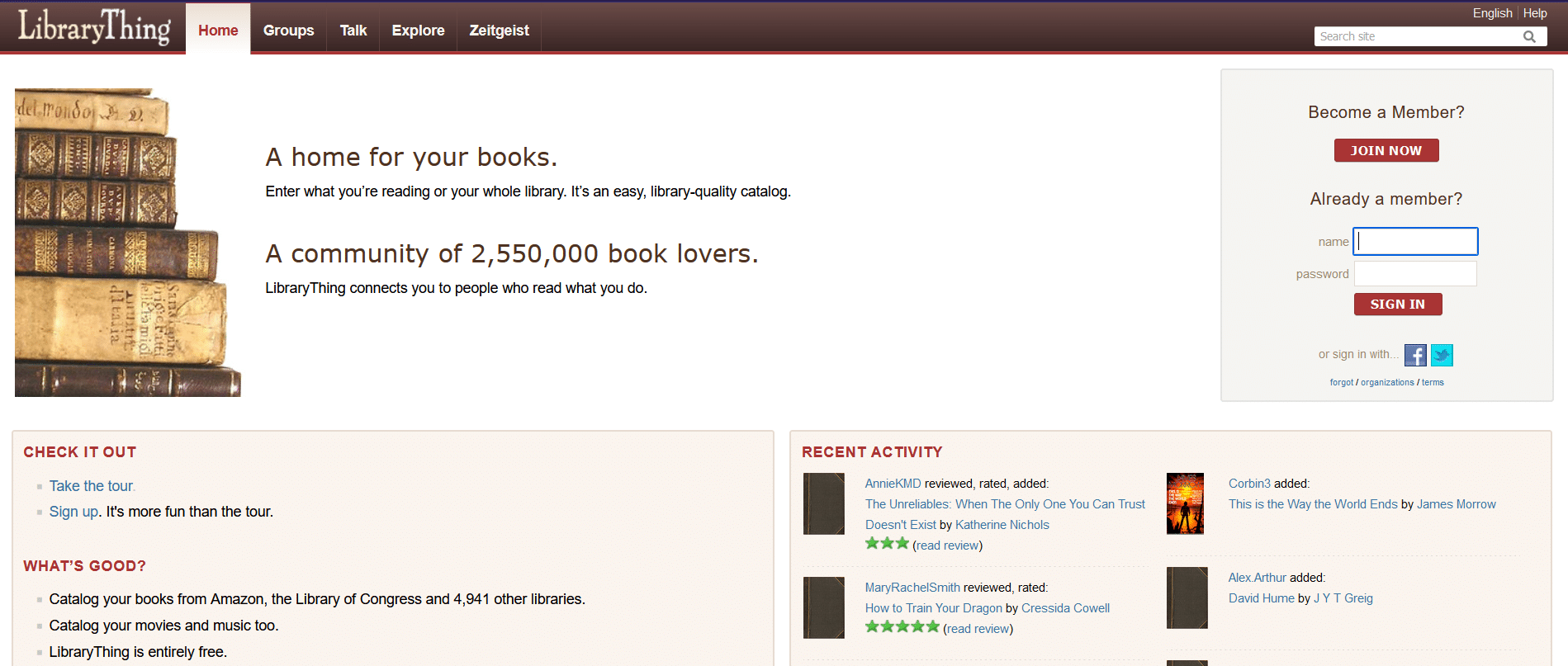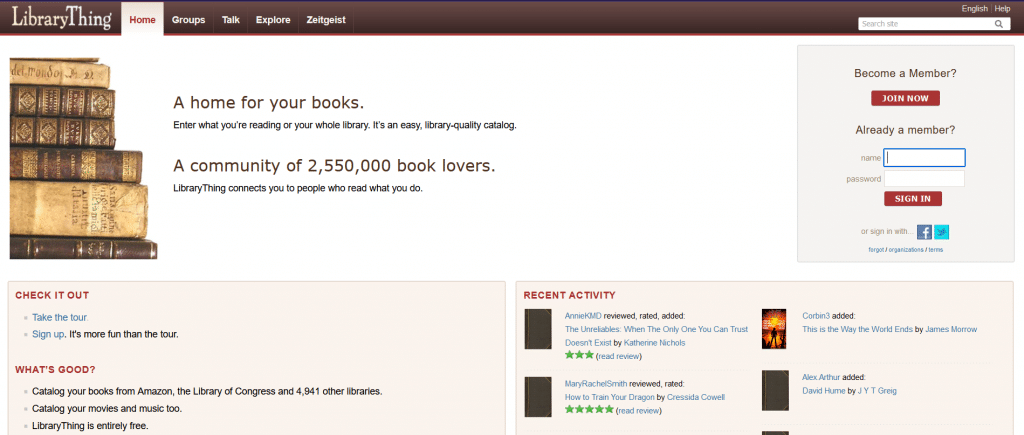 Another hidden gem is The LibraryThing, as renowned authors hand out free books for online reviews.
While there are a limited number of free copies, you will be able to gauge your chances as the website lists how many registered members have requested free copies, including how many reviews the author requested.
But the best part is that they also have a lot of free eBooks giveaways in a wide variety of genres, so even if competition is tight for a free book, you will have ample reading in store.
Although numerous readers are vying for free books, you will improve your chances of receiving your dream author's book with every free book request. So, keep on going!
NetGalley: New Books In Multiple Languages
Unlike NetGalley's previously mentioned websites, you will need to supply an online book review to receive a free, unpublished book or an eBook for your efforts.
Although, NetGalley distinguishes itself from other sites by offering the free book in multiple languages ranging from German, French, Japanese, and English versions of your favorite authors.
So, polyglots will love this site as it's a great way to familiarize themselves with a new language.
Enchanted Book Reviews: Bloggers & Amazon Account Holders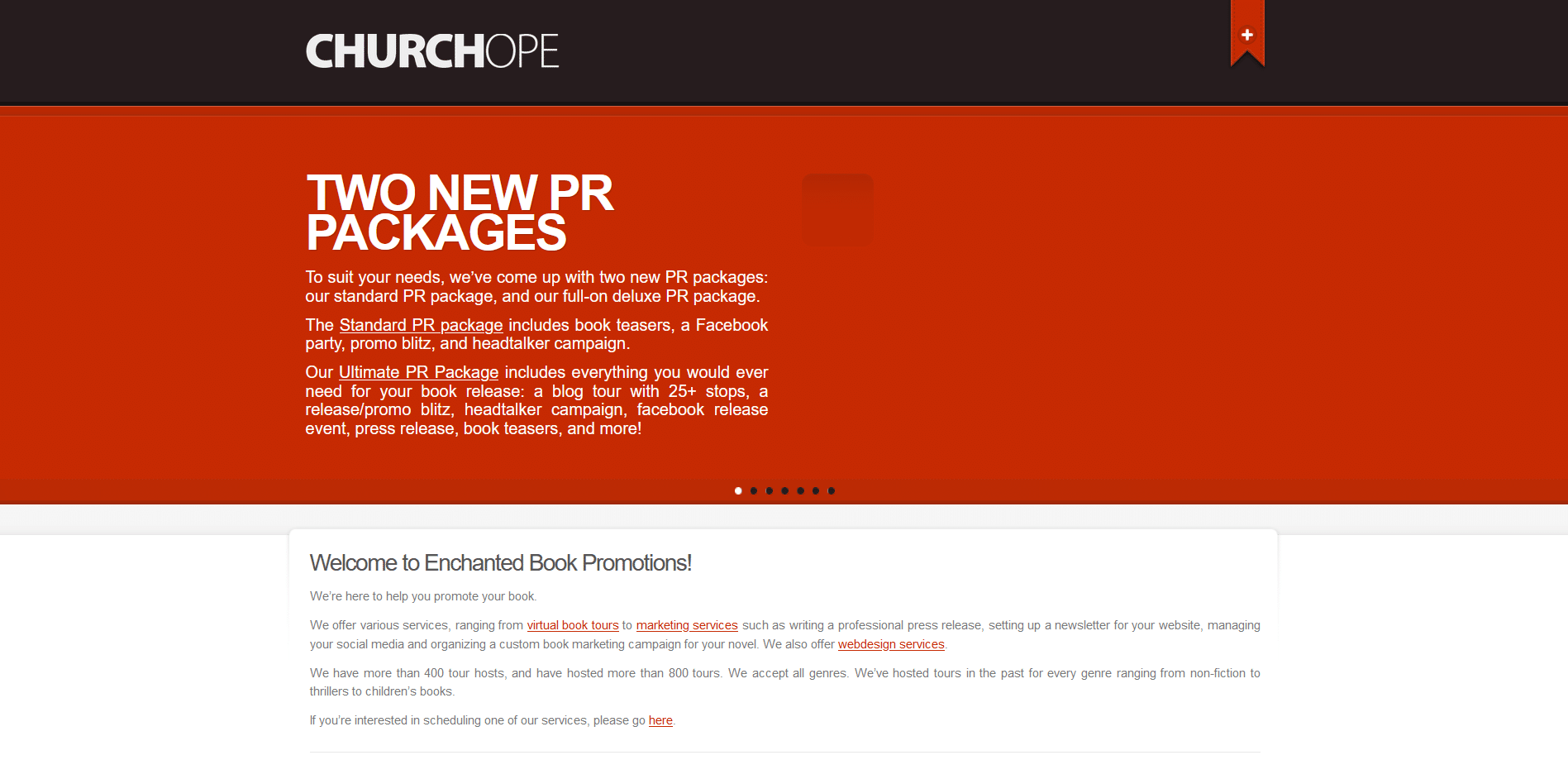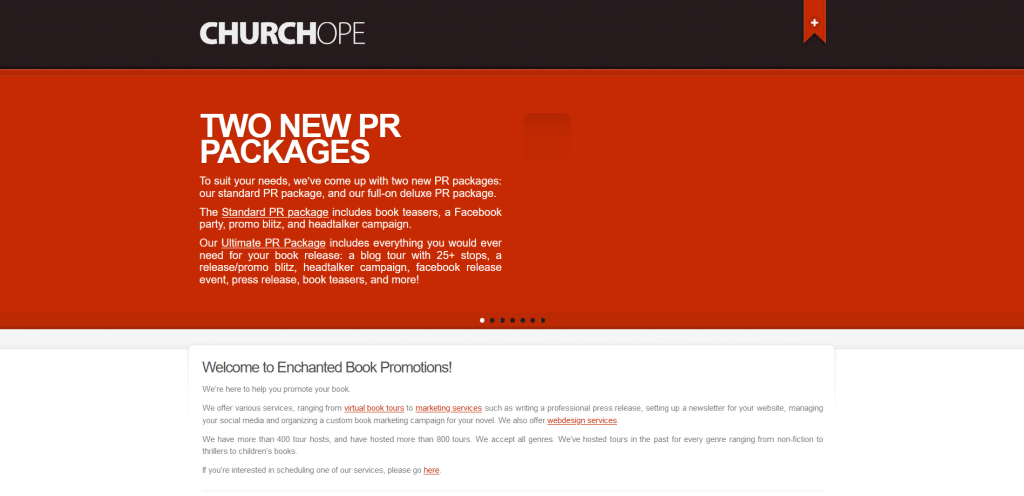 While Enchanted Book Reviews are like the previously mentioned websites and require reviews in exchange for free, unreleased books, you will need an Amazon account or a blog to review these books.
Moreover, you will have to keep a constant eye on the site for new releases due to the limited amount of book giveaways, and you will need to fill in a form for each free book.
If you are fortunate enough to receive a free copy, you will have 30 days to submit a review, and readers who renege on their promises to review the books will only have three chances before they are expelled from the book review program.
Sun-Maid Recipe Booklet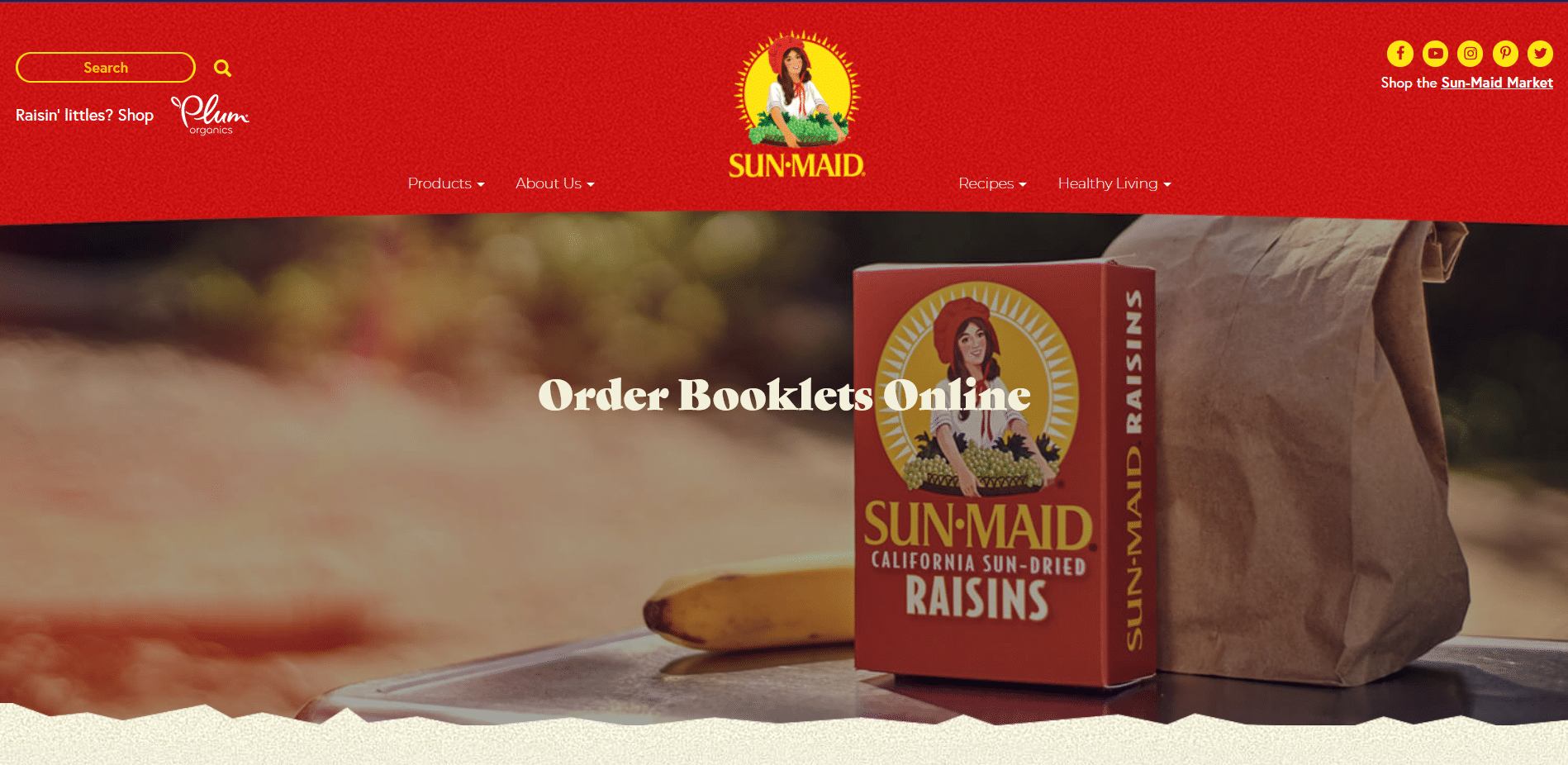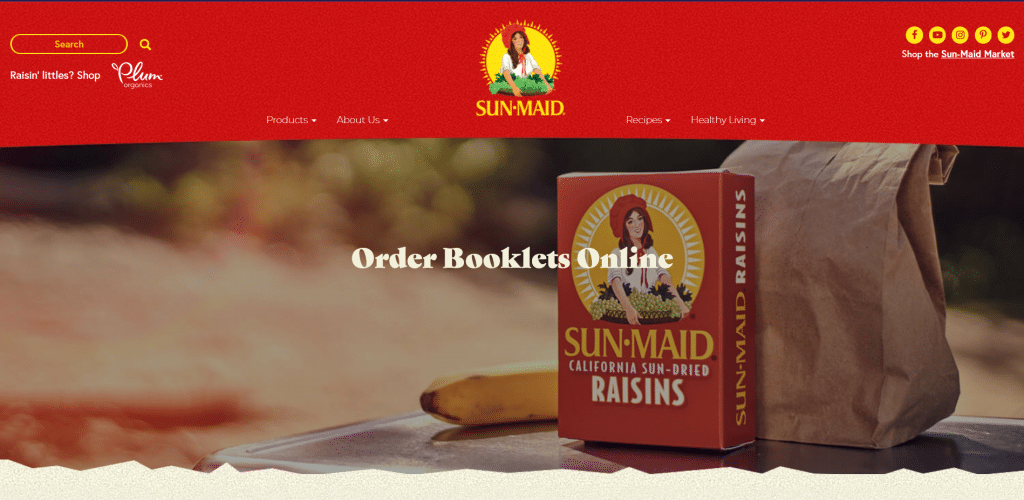 Sun-Maid is renowned for its organic product line ranging from delicious yogurts and nutritious raisins.
Since then, the company has released an excellent booklet that will path your way to healthy cooking and crafting your moreish treats.
All you need to do is register on their website, automatically granting you free access to a printed copy or an online PDF version. Who knows, it might just kick-start your new healthy living regime!
EPA Kids Books About Protecting The Planet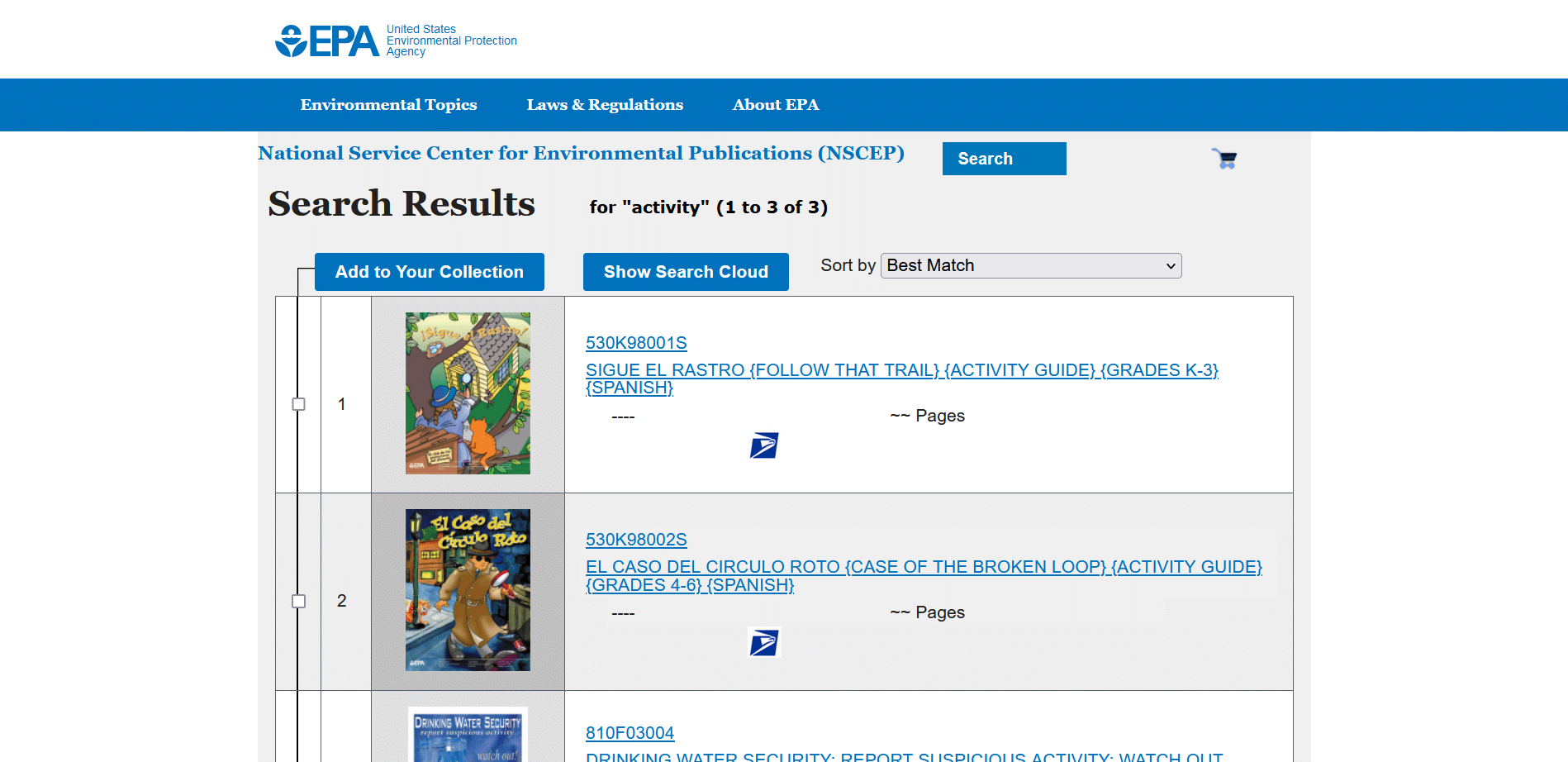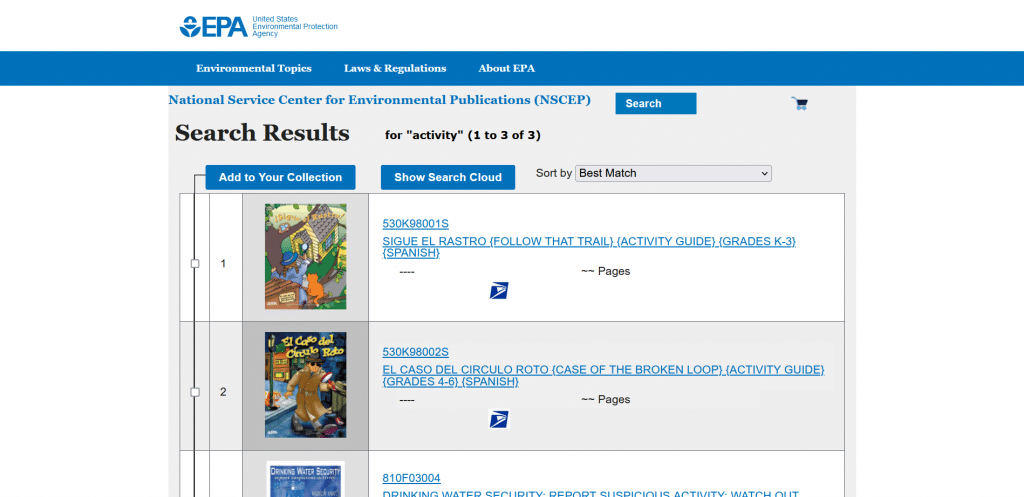 The US Environmental Protection Agency (EPA) kids' books are a perfect bedtime read if you want to inspire them and future generations to take care of our fragile planet.
All you need to do is register on their website for some of their free books, which are available in multiple languages, and they will mail it to you free of charge.
While their book range is limited to protecting water sources and other environmental issues, they are informative, and your kids might even end up being environmental activists – perish the thought!
Fresh Fiction: For Select Readers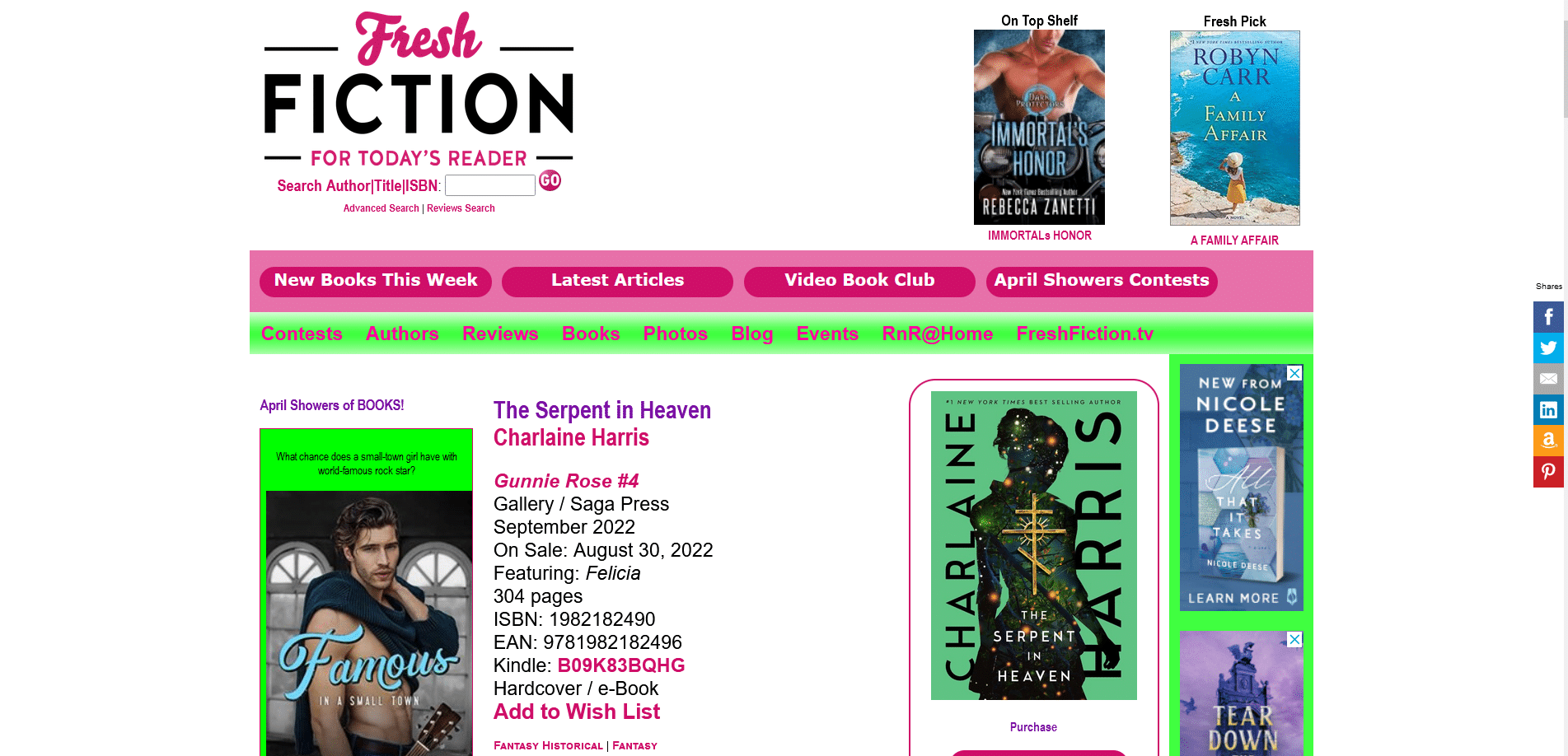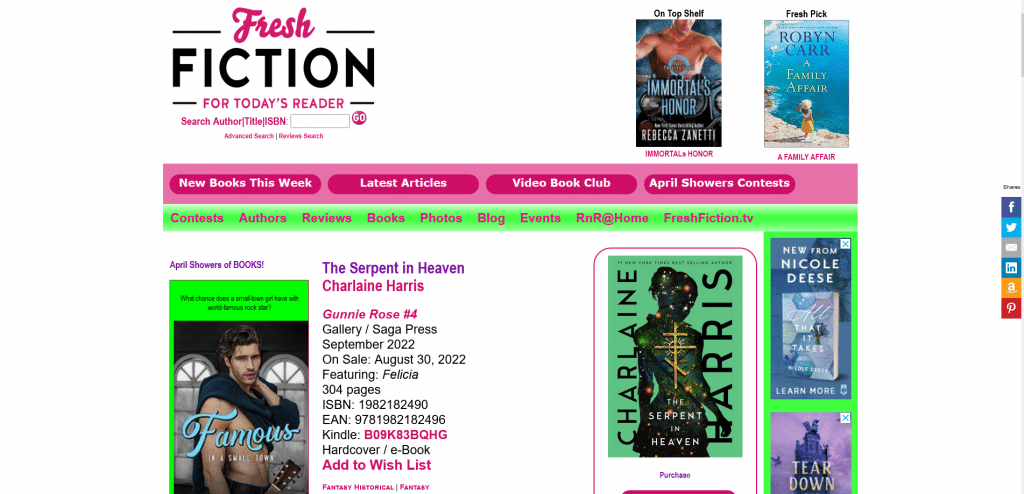 With 250 new books for review, Fresh Fiction offers far more free books than all the other websites.
The only caveat is that you will need to submit a completed application form, and their vetting process is very stringent, so you might not be accepted as a reviewer. However, it's certainly worth trying as Fresh Fiction has a mindboggling array of incredible free books.
Related Questions
If you still have an insatiable need to expand your book collection, here are some alternative sites you can try for a free copy in your area without having to venture out too far. Or you can always try our Kindle freebies & deals list which are not physical books but are still great for frugal minded readers.
What Other Online Resources Can I Use To Access Free Books?
If you are willing to collect free books, have a look at free regional sites like Craigslist, Freecycle, or at Facebook Marketplace where you could even find rare, first-editions when people need to declutter their homes.
How Can I Share My Books With Other Readers?
BookCrossing is a fun site where you can label and leave your books for others to find who will do the same thing by default. It's a great way to spread a little joy and get free books in exchange that you might otherwise not have read.