How To Get A Free Bike Or Bike Ride
Important Note: When you buy through our links, we may earn a commission. As an Amazon Associate we earn from qualifying purchases. Content, pricing, offers and availability are subject to change at any time - more info.
Key Takeaways
There are many online platforms which advertise/list free bikes.
The quality of these bikes is not always guaranteed. Most of them are second-hand and might be in various stages of disrepair.
Numerous charity organizations use cycling as an upliftment tool, but they often have particular criteria to meet.
Competitions, promotional events, and sponsors are other potential methods for getting a free new bike; however, none are guaranteed, but they are options.
To ride a bike for free, sites like Spinlister connect local cyclists to those interested in renting/borrowing a bicycle.
Free bikes and rides are not restricted to bicycles; there are also motorcycles and gear that you could pick up for free.
Most of us love free stuff. We generally would not say no, whether it's deodorant samples or calendars. But what about more "valuable" items like bikes? Could we also get those for free? And if we can't get a free bike, could we at least get a free ride? Well, the great news is, you can! Below we'll explore how to get a free bike or bike ride.
---
Advertisement
---
Online Platforms That Offer Free Bikes
As with many thighs, the internet is often a great source for free stuff, provided you know where to look. Below are some places that may advertise free bikes.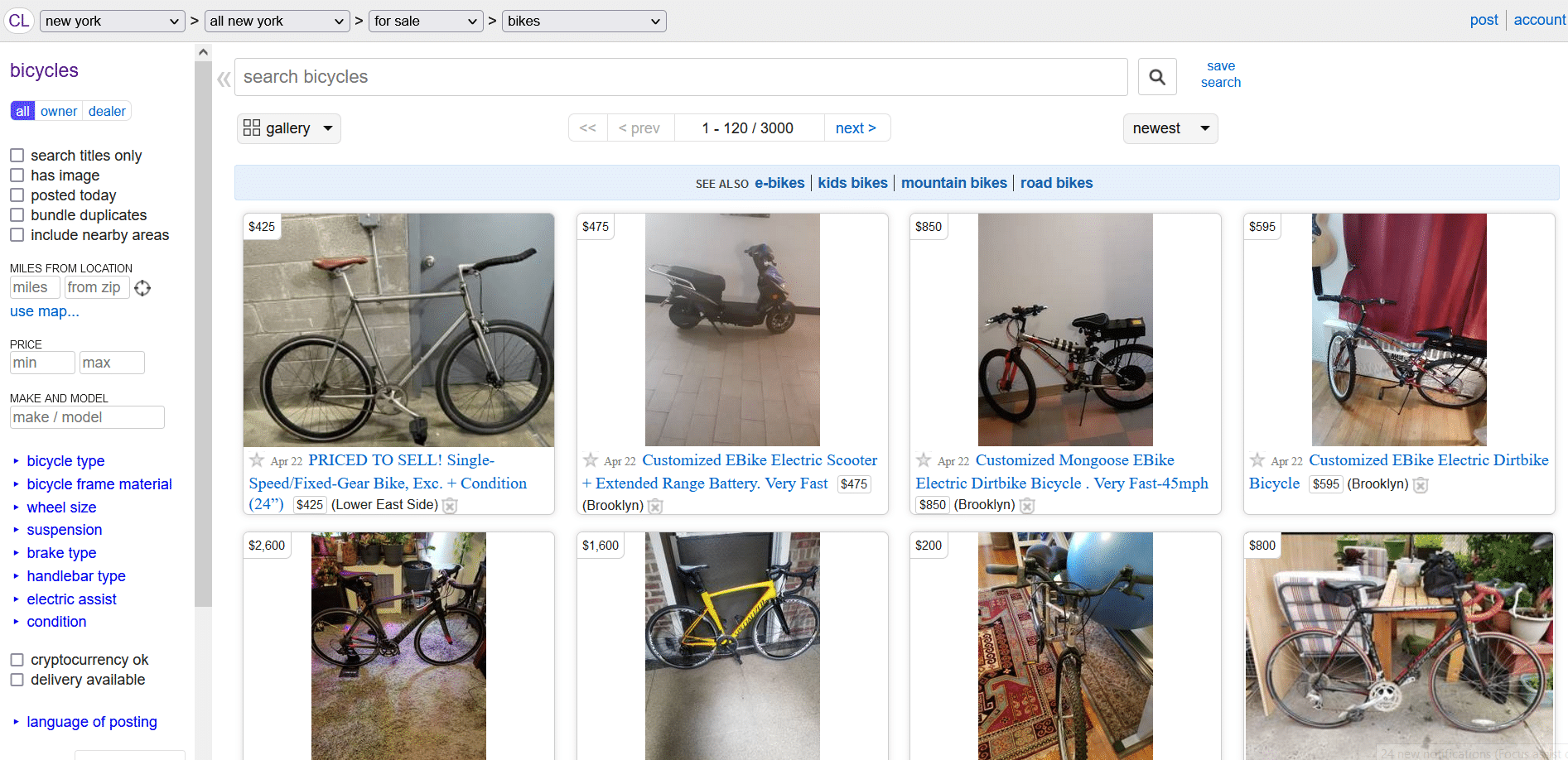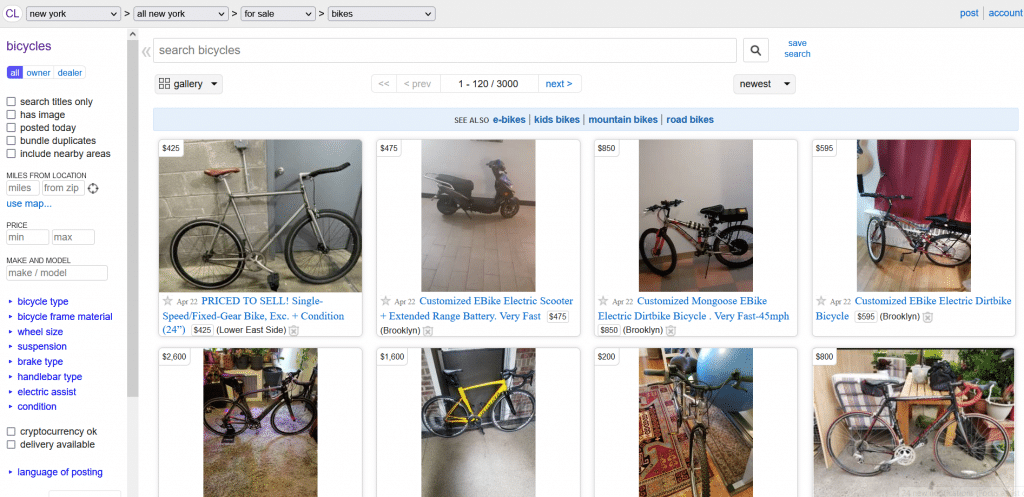 Craigslist is a treasure trove for many items, and free items are often advertised.
Although free bicycles are not uncommon on this website, they are not always in ample supply, so haste is essential when you find one.
The other issue is the state/condition the bicycle might be in. There is generally a reason for giving things away, so you might have more scrap than anything else.
You may also need to drive a fair distance to collect your bicycle.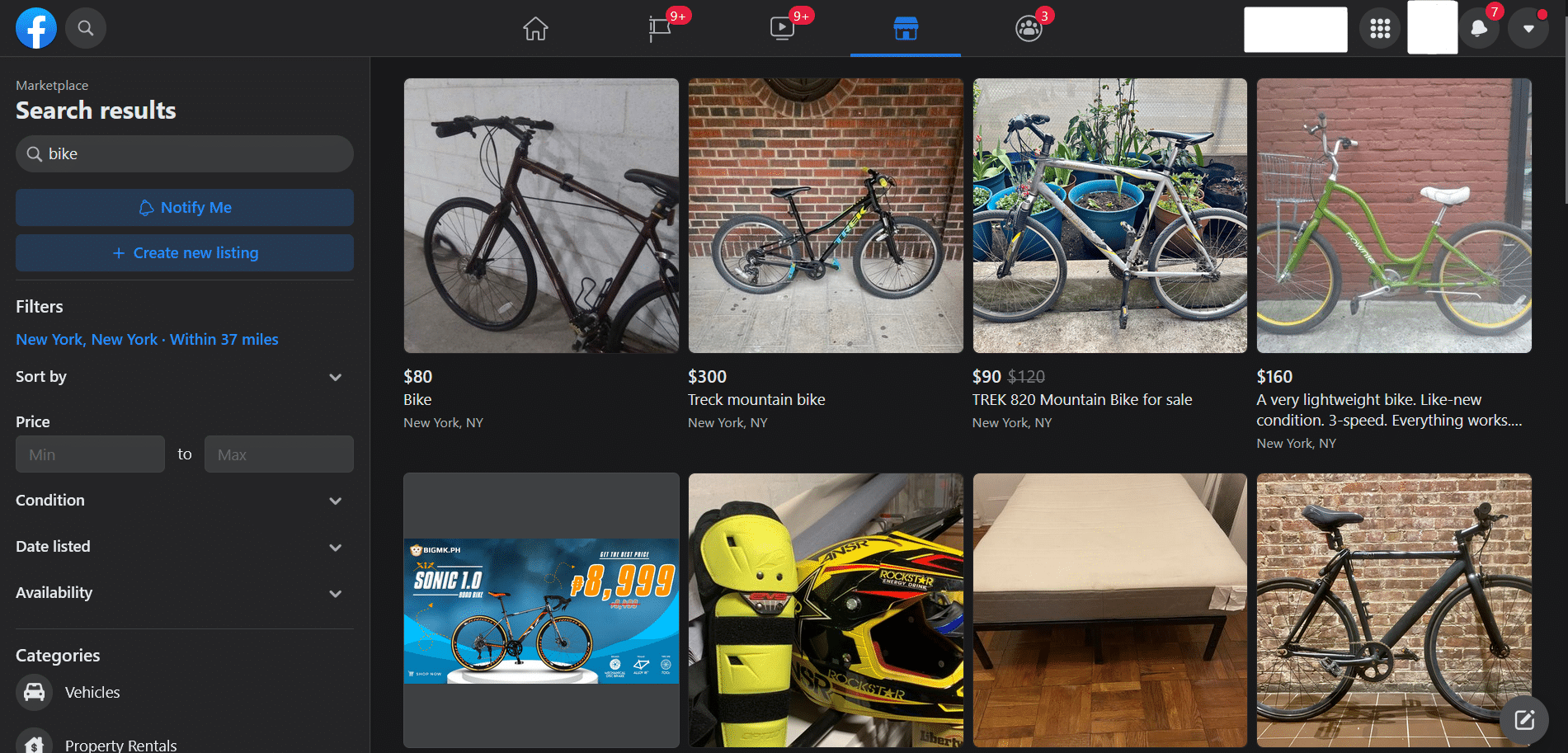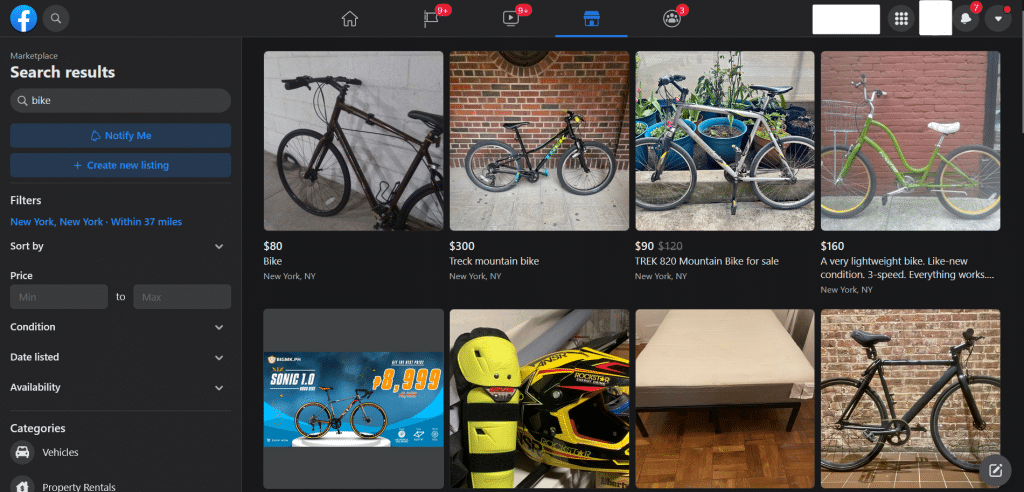 Facebook marketplace is another site where people advertise free stuff they no longer want.
Facebook interest groups may also help those who want to get into cycling but don't have the means of doing so.
Although quality is not always guaranteed, there are usually photos that go with adverts.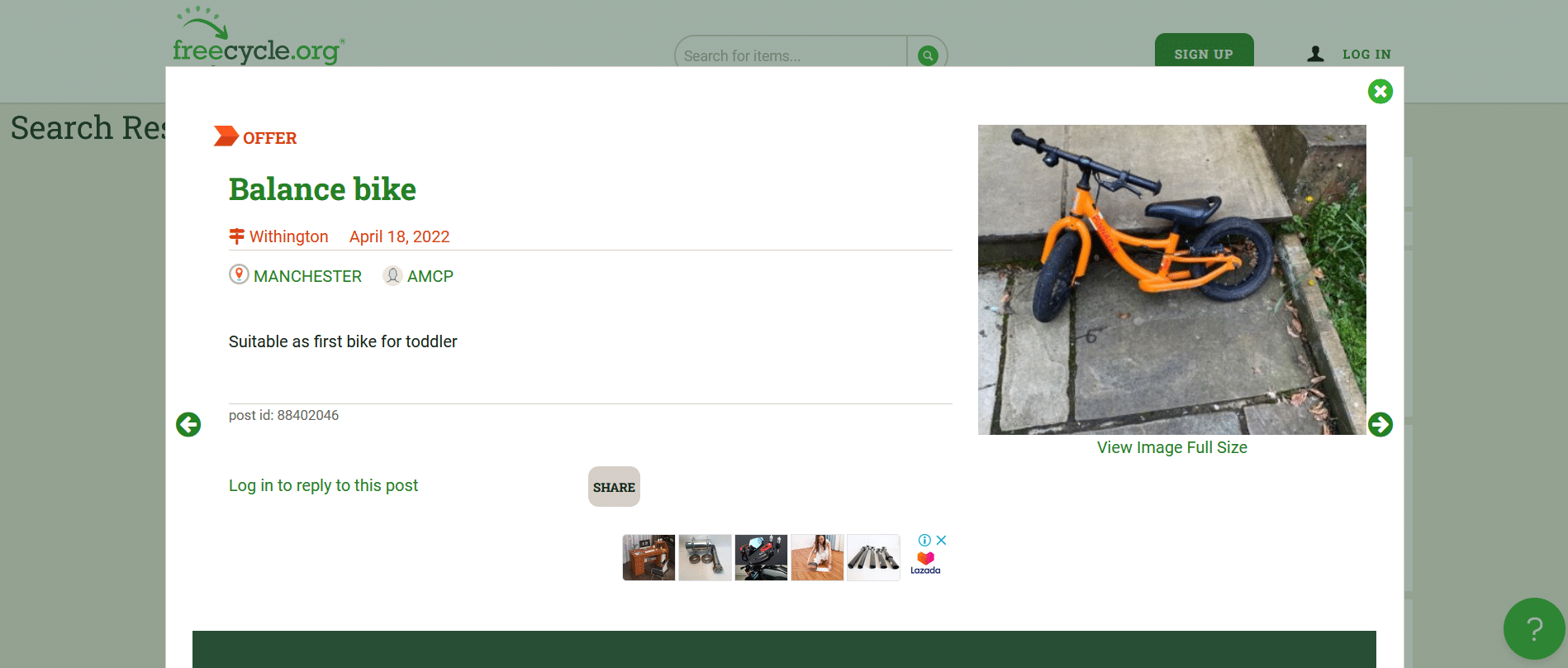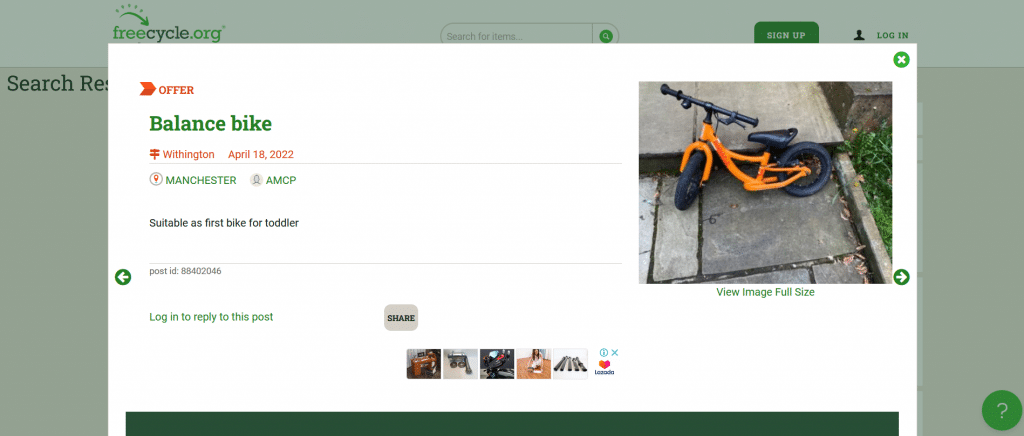 Freecycle is not only on this list due to the irony of its name. This website is another great place to find "pre-loved" goods.
While the quality is often far from ideal, there is the occasional gold nugget. You could probably collect many old parts and build your bicycle at the worst.
The benefit of Freecycle is that if you're looking for something free, you can also post an ad stating what you're interested in, making the process more streamlined.
Charity Organizations That Giveaway Free Bikes
Fitness and bike riding are a huge focus for many charity organizations. These organizations usually have specific criteria which you'd need to meet to qualify for a free bike.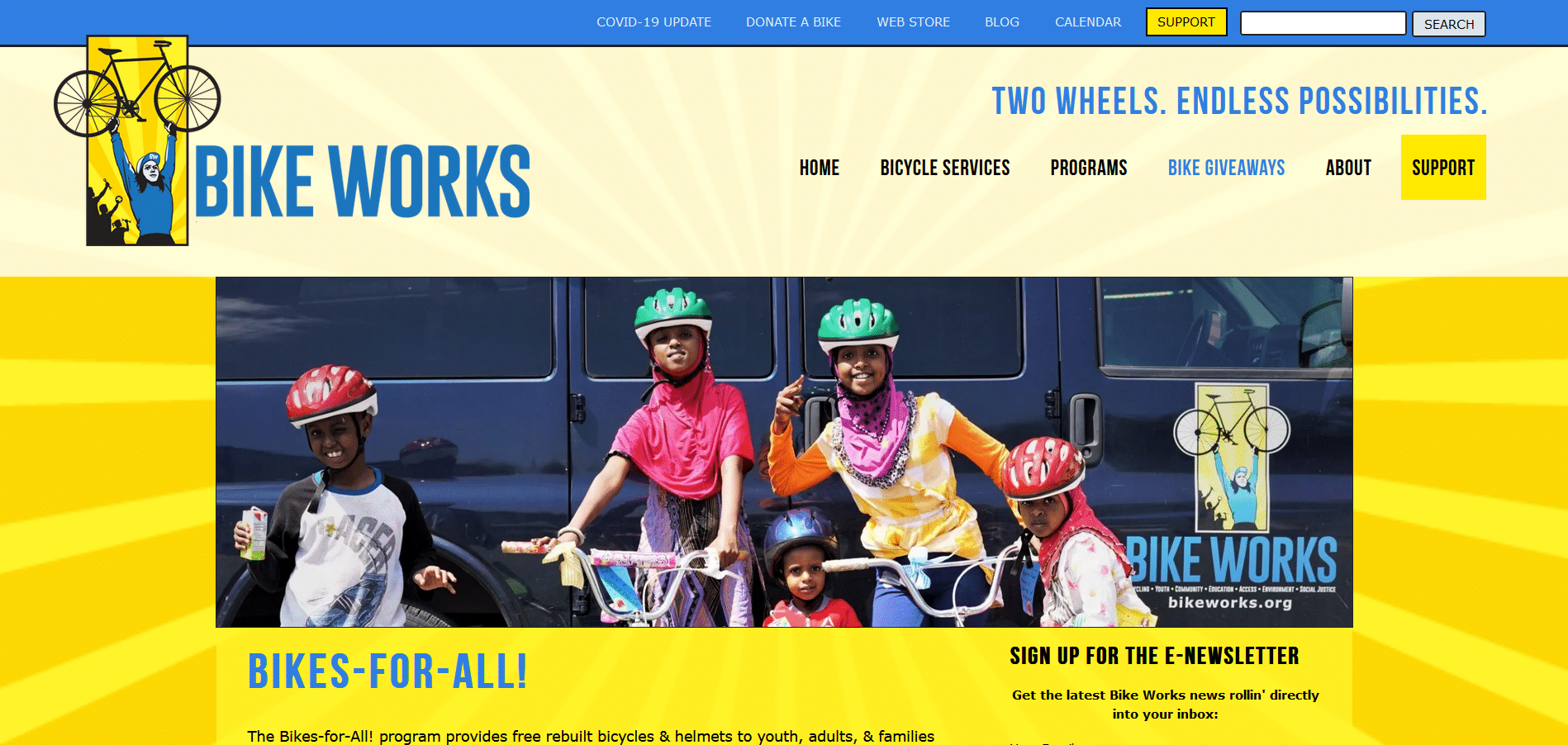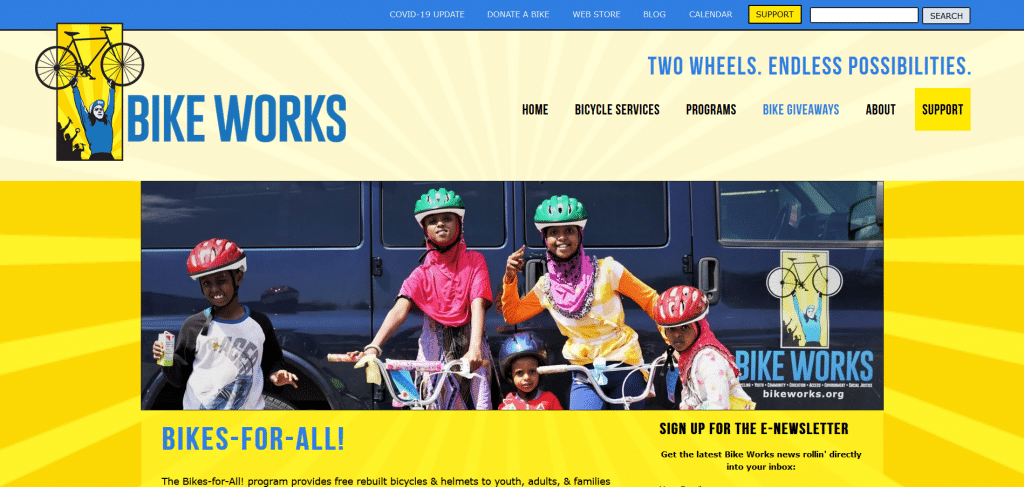 This program rebuilds old bicycles and then distributes them and bike helmets to youth, adults, and families unable to acquire bicycles.
The demographics that qualify for these free bikes include:
Black, indigenous, or people of color
Those with disabilities
Homeless people
Immigrants and refugees
Low-income households
Women, trans, non-binary individuals
Youth
The catch is that they only operate within the Southeastern Seattle area, and it's on a first-come, first-serve basis.
Other Places To Get A Free Bike
There are other ways and means of acquiring a free bike for those who are willing to put the effort in. These include:
Entering Into Competitions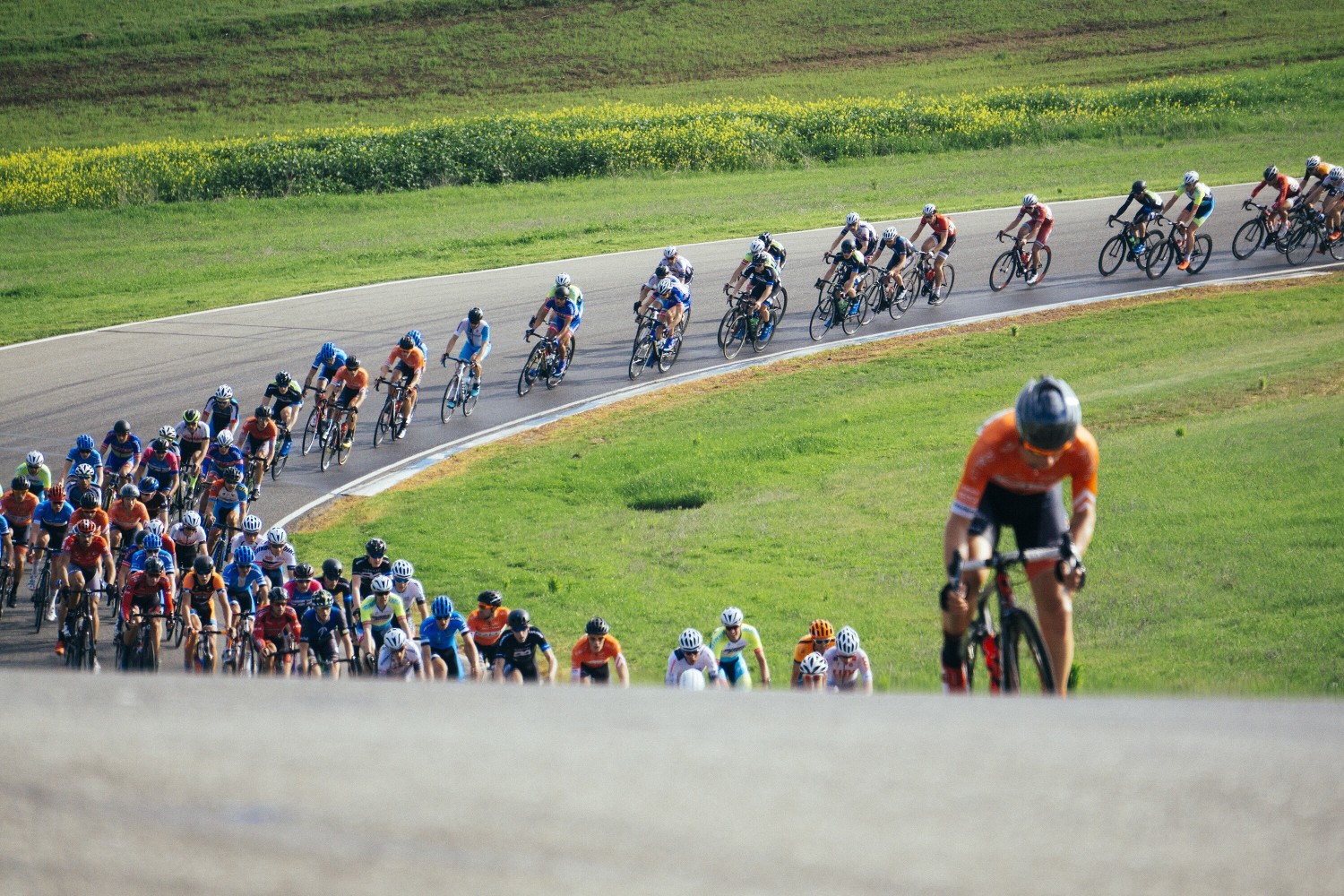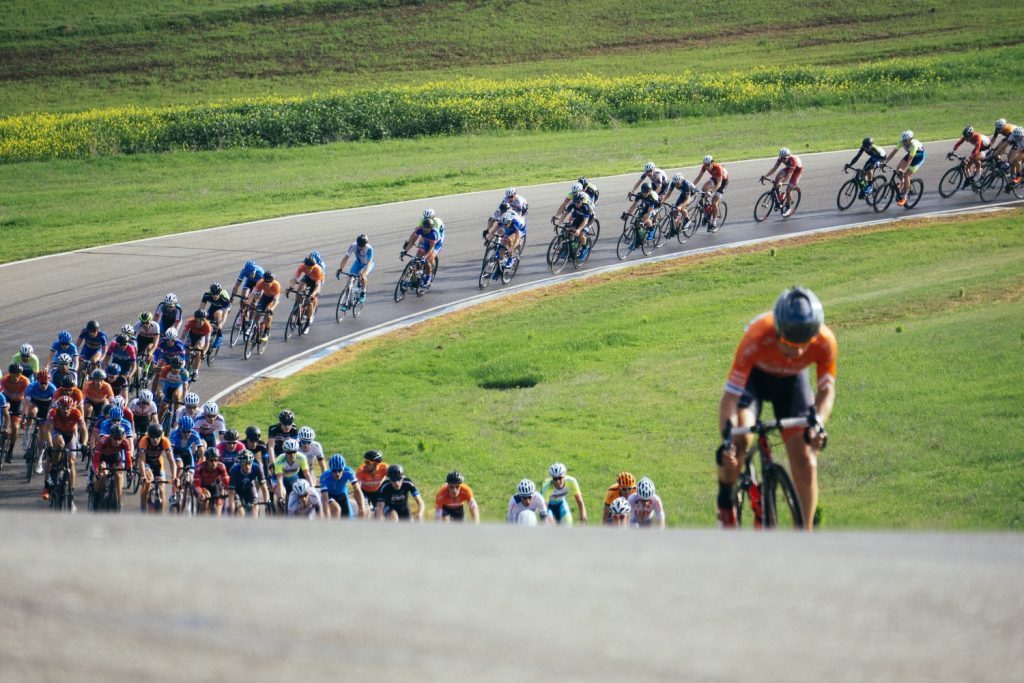 Getting a new bike for free is as easy as entering a competition. Although your chances are not guaranteed, you'll never win if you don't enter.
Asking family or friends to enter the competition on your behalf is another way to improve your chances. However, this assistance could lead to fights between your family/friends, or you might need to share the bike.
Some sites that advertise competitions include:
Bikeride does monthly giveaways, which are usually gear, but they advertise the chance of potentially winning an electric bicycle.
Road Bike Action Magazine – their website currently advertises a free road bike up for grabs for those who enter the competition. Provided you complete their survey online to enter into the runnings. This may expire soon but they seem to run it often.
Liv Cycling and Giant Bicycles – these companies take a combined different approach. When you enter this competition, you're attempting to win a bicycle for the person who got you hooked on cycling in the first place, but fortunately, if you win, you'll also receive a prize.
Attending Promotional Events
Bike stores and cycling events often have giveaways when promoting their goods to try and attract new customers.
Although getting a free bike has no guarantee, you may receive vouchers/coupons at the events.
Occasionally a bicycle giveaway happens where you least expect it. According to Chicago Sun-Times, the city is giving away 5000 bikes, locks, and helmets to promote "sustainable modes of transportation."
They are, however, not clear on who, where, or how it will all come to pass.
Getting A Sponsorship
A sure way to get free bikes is to get yourself a sponsorship. You'll generally need to compete (and most of the time be pretty good at it) in a type of cycling event to qualify for a sponsorship, but if that's your line of interest, then approaching a cycling store and building a network around yourself are key elements.
Even if they don't give you one, they may point you in the right direction. Attending bike events is a great way to see which companies are willing to sponsor, then approach them.
How Do I Get A Free Bike Ride?
Sometimes you don't want the bike but want to go for a ride. In these instances, there are several ways to get a free ride, including: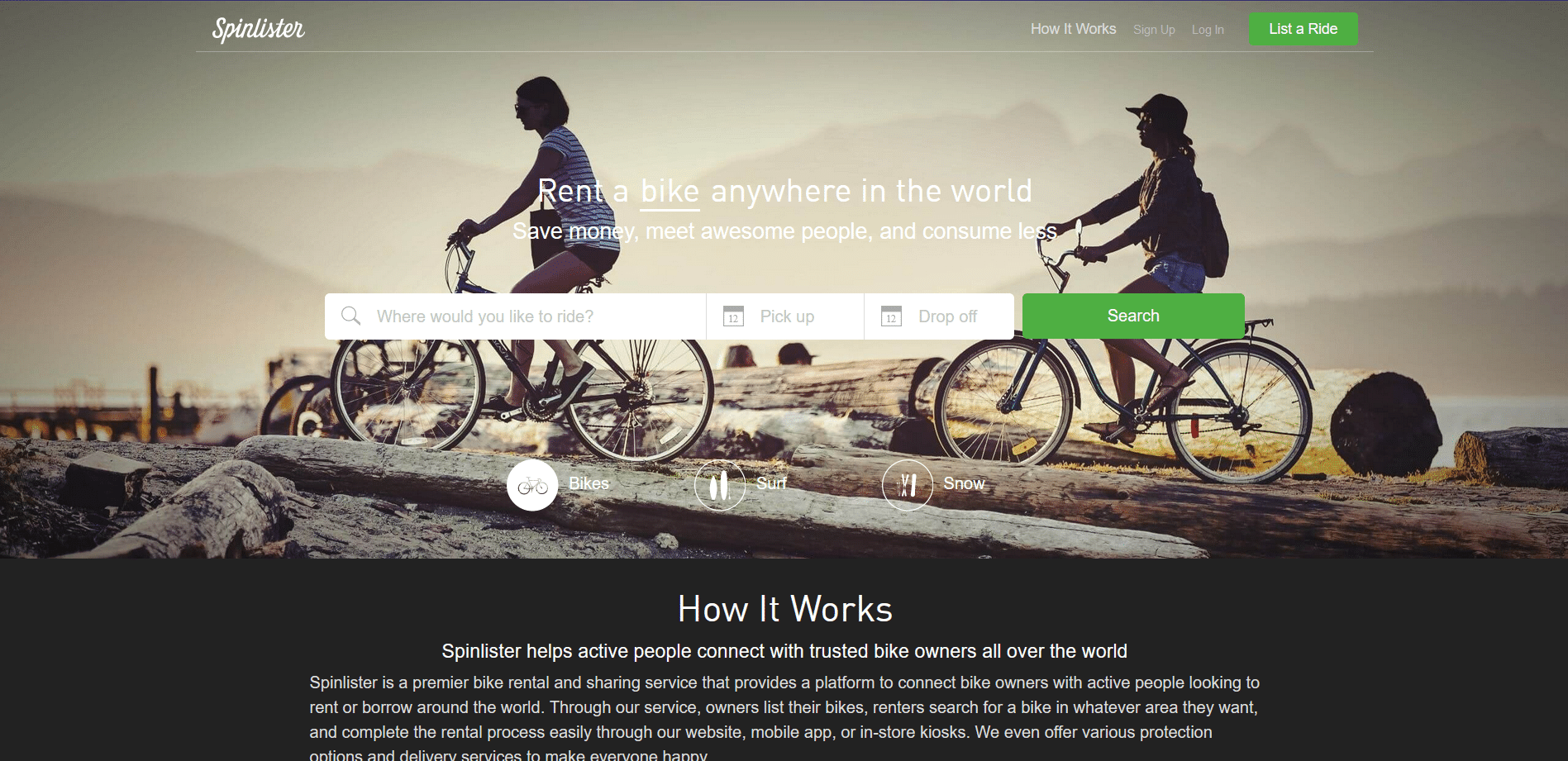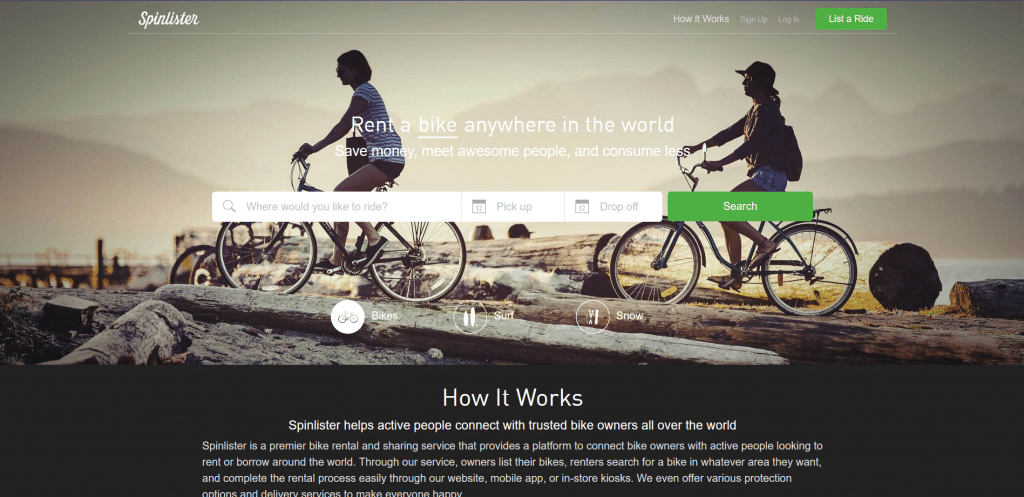 Spinlister is a website where cyclists and those who would like to rent or borrow bicycles connect and organize the deal.
Although many people rent their bikes, some lend them out at no cost.
The site offers protection and delivery services on top of the listing and transaction services.
This site (and others like it) aim to assist those on holiday who'd like to stay active/go for a ride but could not bring their bikes.
Similar sites include:
Liftopia
oBike
CycleHop
Yellow
Test Riding A Bicycle
When you want to purchase a bicycle, or if you don't but want to ride, you could book a test ride at your local store.
You'd need to phone ahead and make a booking, plus the store uses their discretion, but you could potentially get one ride out of the deal.
If you don't purchase a bike (or plan to purchase one), we don't recommend abusing this "service," as people quickly catch on.
Related Questions
How Do I Get A Motorcycle For Free?
Free motorcycles (also sometimes referred to as "bikes") are available on the same online platforms as bicycles (e.g., Craigslist, Gumtree, Freecycle). They are generally scarcer. Plus, the bikes are usually in desperate need of work.
However, if you are a DIY type, collecting a few old bikes and bike parts allows you to build yourself a "new" bike from scratch.
How Do I Get A Free Motorcycle Ride?
Sometimes companies offer summer/part-time jobs to interns to promote their motorcycles. For example, in 2018, Harley Davidson took on 8 candidates for 12 months to ride around on their bikes advertising them.
The best part was that these candidates were paid to ride on the bikes!
Although there are not too many more of those deals around, there are still some ways to get a free bike ride, including:
"Riders share" is a motorcycle site like Spinlister. However, you are unlikely to get a free bike ride unless you take out a monthly subscription, which gives you a free rental option in certain areas.
Can I Get Biking Gear For Free?
The great news is that many places also give away free biking gear. Getting gear is much easier than a bike.
These avenues include:
Promotions
Competitions
Charity
The same online platforms
Sponsorships
Competitive cyclist and Strava. You earn "credit" while riding competitively, which you can use in-store to purchase gear. You earn $1 credit per hour of riding, and there is a maximum of $40 per month.