Everything About UPS My Choice Premium
Important Note: When you buy through our links, we may earn a commission. As an Amazon Associate we earn from qualifying purchases. Content, pricing, offers and availability are subject to change at any time - more info.
Key Takeaways
Sign up for a free UPS My Choice Subscription to gain access to coupon codes for discounts on a Premium subscription.
Both the free and paid UPS My Choice subscriptions come with great features, but you'll pay a lot of fees if you don't opt for UPS My Choice Premium.
A UPS My Choice Premium account provides outstanding power and versatility for consumers.
If you are like a lot of people, then you probably do a considerable amount of online shopping. If you happen to own a business, then you probably need to ship numerous packages on a daily basis too.
---
Advertisement
---
UPS My Choice Premium can make your life a great deal easier by providing more flexible options and greater access to information.
What Is UPS My Choice Premium?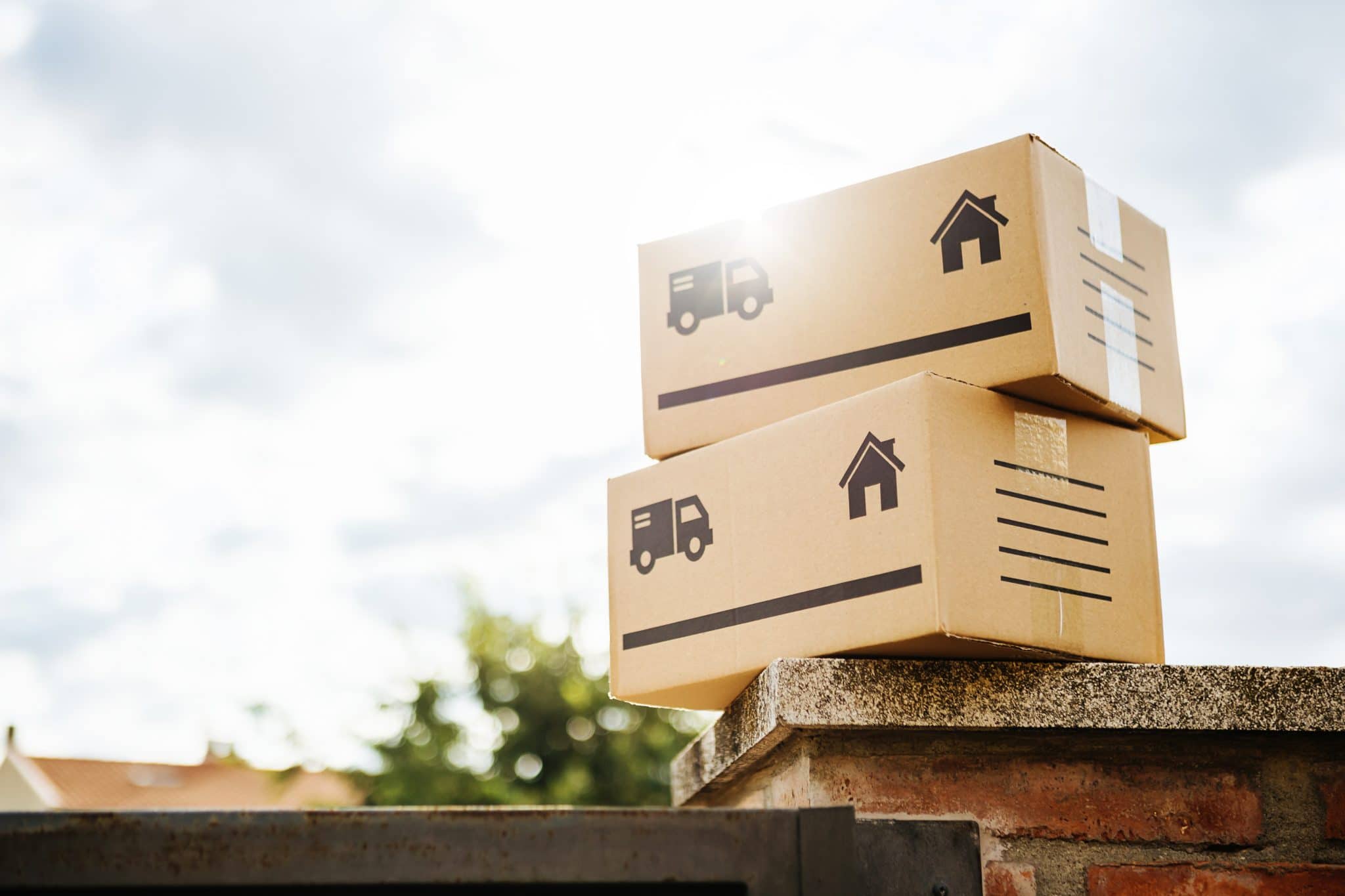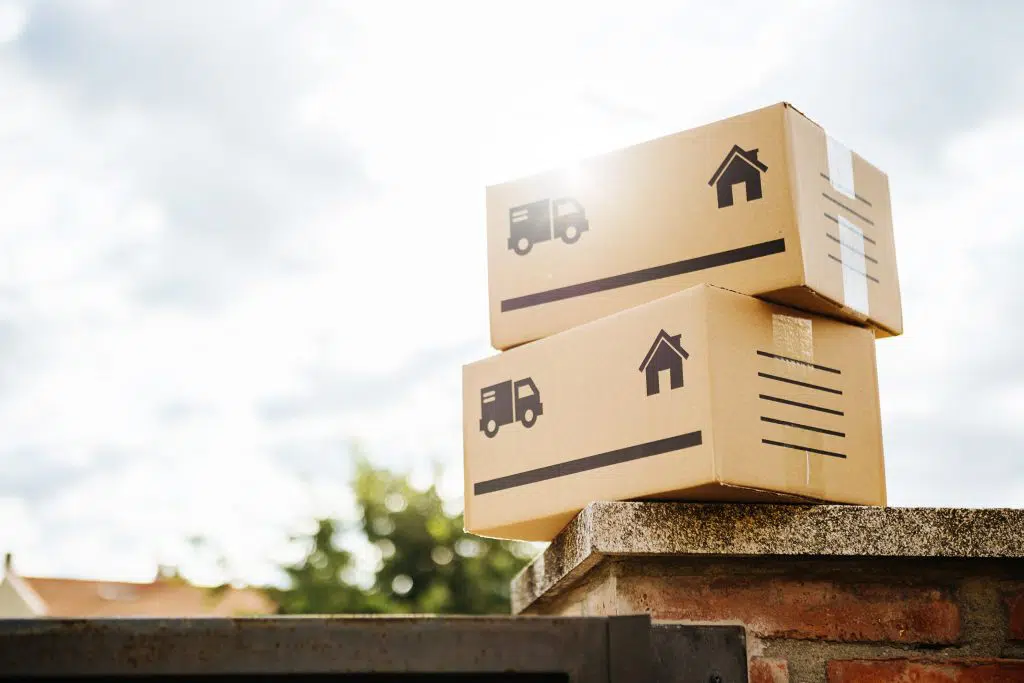 If you receive many packages at your home or business address, then UPS may be a fixture in your life. You know your delivery person by name, and the sound of the UPS truck driving up your street is a reason for celebration and excitement.
As much as you love getting packages, it's not always convenient. Maybe there are days when it would be easier to have your package delivered to a different address. Or, perhaps you know you won't be available to accept a delivery that requires a signature. It may be that one package requires special delivery instructions. Wouldn't it be wonderful if you could let UPS know?
With a My Choice Premium membership, you can have access to all sorts of perks that could make the hassle of being available to receive packages a thing of the past.
In the days of porch pirates, this is a valuable service that you can't afford to overlook.
Think about how difficult it is to have a package being delivered to your home while you are at the office. Does the package require a signature? If so, you won't get your order but a slip of paper from UPS instead. Will you be available to sign for your package the next time UPS knocks on your door?
Other packages do not require a signature upon delivery. This means that the UPS driver may just leave your precious item sitting on your front step, perhaps for hours. If you have ever had a package stolen by porch pirates, you know what a maddening situation this can be.
If you have ever wished that you could ask for your UPS packages to be dropped off at a UPS store or at an alternative address, then UPS My Choice Premium is for you.
Some of the perks you will receive with your membership include:
Unlimited free delivery changes
Unlimited free SurePost upgrades
Two complimentary confirmed delivery windows each year
Delivery planning
The ability to sign for packages online
The opportunity to provide additional delivery instructions to the driver.
Let's take a closer look at UPS My Choice Premium and its free alternative, UPS My Choice.
UPS My Choice is a free service that makes it easy for you to manage all of your inbound and outbound packages from a single dashboard. This service takes those long, complicated tracking numbers out of the equation.
After logging onto the dashboard, you can quickly and conveniently view all of the details for your shipments whether they are incoming or outgoing. You also can sign up to get text and email updates for each package.
This handy dashboard also is the place at which you can make alterations to the location or date of deliveries.
Your UPS My Choice dashboard further enables you to provide the driver with detailed instructions about where the package should be left. This may make it possible for you to outsmart the porch pirates.
On your dashboard, you'll see time delivery estimates for each package. You can even follow the packages step-by-step as they are transported to their ultimate delivery point.
So far, we've been describing UPS My Choice to you. This is a free program that anyone can sign up for without cost.
UPS My Choice Premium is a paid membership that provides you with many more options as far as managing your deliveries.
As you're about to learn, this is critical. Although the free UPS My Choice membership gives you some great options, many of the more valuable features must be paid for on a per-package basis. If you get a lot of packages via UPS, the costs for the "free" membership can add up fast.
Comparing Features
While UPS My Choice is a free membership, the price for a UPS My Choice Premium membership typically costs $19.99 per year. However, UPS frequently offers specials that allow you to get a Premium membership for as little as ten dollars per year.
Certain My Choice features are available at both levels of membership. These include:
Delivery alerts
Outbound and inbound package visibility
Estimates for delivery times
The ability to authorize the release of packages
The option to specify where the package is left at the delivery address
The option to leave packages with a neighbor
So far, you have many options available to you even if you opt for the free membership, but it's worthwhile to understand the additional features that you get with a UPS My Choice Premium paid membership.
Your Premium membership comes with additional features such as:
Scheduling packages to be delivered on an alternative day;
Having packages delivered to a different address;
Changing the delivery address to a UPS Access Point location;
Upgrading your package to a UPS SurePost package; and
Accessing confirmed delivery windows.
All of these items are provided as part of your paid UPS My Choice Premium membership.
If you choose the free UPS My Choice membership, you still have access to all of these features, but you have to pay for them.
For instance, if you want a package to be delivered on a different day, you'll pay $9.99 for it. Having a package delivered to an alternative address will cost you $14.99, but if you want it delivered to a UPS Access Point, the extra charge is only $5.99.
Upgrading to UPS SurePost will cost you $7.99, and asking for confirmed delivery windows will cost $14.99. UPS My Choice Premium members get two confirmed delivery windows each year without paying anything additional. If more than two confirmed delivery windows are requested within the same year, then the Premium member will be charged a fee.
As you can see, the various charges that allow UPS My Choice customers to access some of the most versatile services can add up fast. Make just one or two of these requests each year, and you will quickly spend the equivalent of a UPS My Choice Premium membership.
How Can I Get a Deal on UPS My Choice Premium?
Paying about $20 per year isn't too much of a hardship to get all of the data and flexibility that are offered by a paid UPS My Choice Premium membership.
However, every penny counts, and who doesn't love to get a deal?
The good news is that UPS frequently offers special discount codes that will let you get a UPS My Choice Premium membership at bargain-basement prices.
As an example, a coupon code might enable you to score a UPS My Choice Premium subscription for just $10.
If you're interested in getting a deal on a Premium membership, perhaps the best strategy you can use is to sign up for a free UPS My Choice account. Make sure that you sign up to receive email updates about special offers from UPS. Chances are good that you will soon see an offer in your inbox that will get you Premium features for a super-cheap price.
FAQs
What's the difference between UPS My Choice and UPS My Choice Premium?
Both memberships share valuable features, but some of the program's most powerful tools can only be accessed through paying fees if you are a free My Choice member. Those fees can stack up fast, especially in households that receive many deliveries and aren't always around to receive packages. People who opt for a paid Premium membership will find that using features like having packages delivered on an alternative day or having a package delivered to another address are available to them at no extra cost. Although you have to pay up front for a Premium membership, you'll probably find that it pays for itself in just a few weeks.
Can I select a certain time of day for my deliveries?
Yes, this service is available to all members of the UPS My Choice program. Those with a paid Premium subscription have two opportunities each year to choose a two-hour confirmed delivery window within the initial four-hour delivery estimate without incurring extra costs. Additional confirmed delivery windows are available to Premium members if they pay a fee. UPS My Choice members are charged a fee each time they use this service.
Can my packages be held when I'm out of town?
Members of UPS My Choice can have their deliveries left at The UPS Store or an alternative UPS Access Point location. Packages can be held for up to seven calendar days. It also is possible to request to have a package left with a neighbor or at another address. UPS My Choice customers must pay additional fees to access these services, but Premium subscriptions include these features without extra expense.