All About Your Amazon EBT Options
Important Note: When you buy through our links, we may earn a commission. As an Amazon Associate we earn from qualifying purchases. Content, pricing, offers and availability are subject to change at any time - more info.
Many people in the United States have become reliant on the government's assistance in the form of the SNAP/EBT card. This system enables qualifying individuals to have access to healthy, nutritious food that they might not otherwise have access to. Amazon is not necessarily the first option we think of when it comes to nutritious foods, but it offers some excellent EBT options.
---
Advertisement
---
Though not all Amazon products can be bought using EBT cards, Amazon makes many nutritious food brands available to users who qualify to purchase using the SNAP/EBT system. Orders over $350 also qualify for free delivery from Amazon in states that support EBT cards. Must EBT users must apply first.
Several factors determine what options EBT cardholders have available to them on Amazon. One of these factors is that your EBT card must be added to Amazon after an approval process. Let's go through the necessary steps and the options that you will then have access to.
Table of Contents
Qualifying For Amazon EBT
Getting access to all of Amazon's EBT options requires applying and getting approval. This approval depends on two things:
You must reside in a state that participates in the EBT program. However, even if you don't live in one of these states, you may still use your EBT benefits; you just won't be able to qualify for them through Amazon.
You must have successfully applied for and received your SNAP / EBT card from the US government.
Once you know that you will qualify for Amazon's EBT options, you can add your SNAP / EBT card to your Amazon account. To do so, simply go to https://www.amazon.com/snap-ebt/ and add it. Once your card has been added and approved by Amazon, you can shop and make payment with your EBT card by entering its PIN.
Shopping For Amazon EBT Products
While you're shopping on Amazon, you can keep an eye out for any products that have the "SNAP EBT Eligible" label somewhere near the product's name. When you add any of these products to your cart, you can pay for them using the EBT card that you loaded onto your Amazon account.
Note that products that do not have the "SNAP EBT Eligible" label must be paid for using an alternative payment method, like credit cards, debit cards, or Amazon cards. Shipping must also be paid for through alternative means. However, Amazon offers free shipping on any orders over $350 for EBT card holders in qualifying states (at the moment, all states except Alaska and Hawaii).
Amazon EBT Product Options
According to Amazon, approved EBT cardholders qualify for discounted Amazon Prime membership, Amazon.com groceries, Amazon Fresh groceries, and products from Whole Foods Market, as long as the products are marked with the "SNAP EBT Eligible" label.
The grocery options available to you as an EBT card holder are not determined directly by Amazon. The US federal government determines which food products are eligible based on what is nutritious and considered to be essential products for survival and healthy living. A complete list of these foods can be found on the USDA's Food And Nutrition Service website.
We will now examine each of these Amazon EBT options in some more detail.
Discounted Amazon Prime Membership
Amazon offers its Amazon Prime membership at a special discounted rate for valid EBT card holders. This is a significant discount of more than 50% since you can get an Amazon Prime membership at ±$7 instead of ±$15. The discounted price still gives you all of the benefits of full Amazon Prime membership, including:
Fast and free delivery and shipping (to eligible addresses)
Special deals and discounts that are only available to Prime members
Rewards in the form of the Amazon Prime Rewards Card
Streaming and entertainment services
Access to Amazon Pharmacy and Amazon Elements, which offer essential products such as vitamins and baby wipes
This is excellent value for anyone who shops extensively at Amazon, even at the regular price, and so much more worthwhile with the special discounted rate available to valid EBT card holders.
Groceries At Amazon.com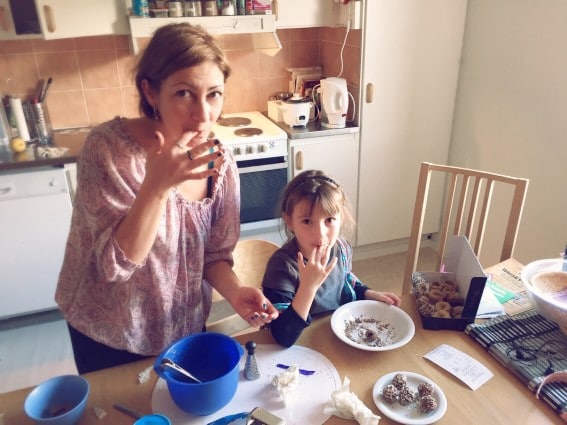 Amazon's own grocery department offers a wide range of different essential products that can be ordered and paid for using your EBT card, most from Amazon Featured brands. There are almost 3,000 grocery products listed as "EBT Eligible" directly on Amazon, so you're sure to find the product that you're looking for.
Here are a few of the essentials that are on that list:
The Original Donut Shop Keurig Coffee Pods
This box of Original Donut Shop coffee includes 72 k-cup pods of regular medium roast coffee. Original Donut Shop is a highly-rated coffee brand that's very popular on Amazon. Those who have bought it before often call it the perfect breakfast coffee, and though it isn't a gourmet coffee, it is smooth with a full taste.
NIDO Fortificada Powdered Drink Mix
Nestle's NIDA Fortificada is a dry whole milk powder that contains nine vitamins and minerals, making it a perfectly healthy drink and liquid snack. This 56.4 Oz can will make 53 glasses of healthy, milky drink for the whole family to enjoy.
Quest Nutrition Double Chocolate Bars
Speaking of snacks, Quest Nutrition Double Chocolate Chunk Protein Bars are the perfect healthy snacks to fill that gap between meals. They are low in carbs, keto-friendly, high in protein, and gluten-free. This pack of twelve bars is one of Amazon's top-selling products in the grocery range.
Green Mountain Dark Magic Coffee
For those people who prefer their coffee a bit darker and more robust, Green Mountain Coffee Roasters' Dark Magic Dark Roast Keurig Coffee Pods are a perfect way to start the day. This is a dark roast coffee, guaranteeing strong coffee taste to be enjoyed any time of the day. This pack contains 72 Keurig pods, has a perfect 5-star rating and carries the cherished "Amazon's Choice" label.
Maldon Sea Salt Flakes
Moving on to something a bit more essential, Amazon also offers Maldon Sea Salt Flakes to EBT card holders. This 8.5-ounce pack also has a 5-star rating and is on the "Amazon's Choice" products list, so you know you're getting quality.
Twinings Of London English Breakfast Black Tea
We've seen two coffee brands so far, but what about those who prefer tea over coffee? Amazon has you covered as well, with Twinings English Breakfast Tea. This 7.05-ounce pack contains 100 black tea bags. It has a perfect rating and is a number one best-selling product on Amazon's grocery catalog.
Post Honey Bunches Of Oats
Amazon offers one of the most popular breakfast cereals to its EBT customers. Honey Bunches of Oats has a tasty combination of flakes, oat clusters, and honey to make any breakfast taste great. Additionally, it contains nine essential vitamins and minerals, zero trans fats, 0g saturated fat, and 0mg cholesterol.
Groceries At Amazon Fresh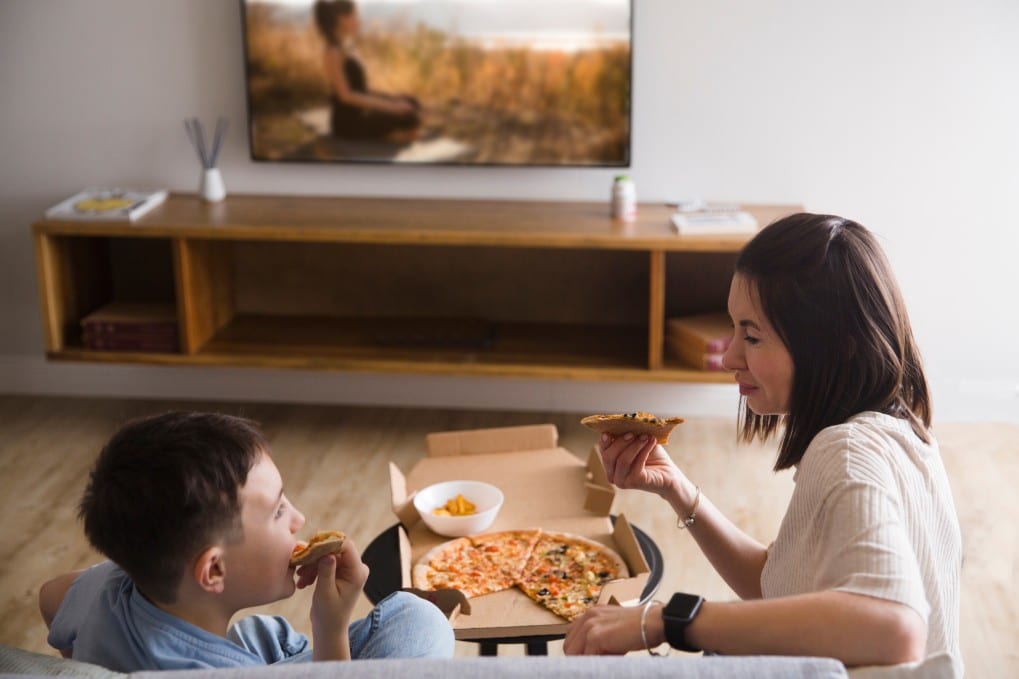 Amazon Fresh is regarded by many as the next logical step for Amazon to take. It is difficult to sell fresh produce on the Amazon.com website, and people hardly ever think of checking there for any fresh foods. With Amazon Fresh, all that has changed, and Amazon now even offers in-store grocery shopping if you have an Amazon Fresh store near you.
Additionally, Amazon Fresh also accepts your SNAP EBT card for both online or in-store purchases, but only on EBT eligible products. The same rule applies as for standard amazon.com groceries: any products that are not on the EBT approved list must be paid for using an alternative payment method, like a debit or credit card, or cash if you're shopping in-store at Amazon Fresh.
Looking at Amazon Fresh's online store, here are some of the best and most popular deals on there that can be purchased with an EBT card:
Organic Valley Large Brown Free Range Eggs
Organic Valley Free Range Eggs are USDA Certified Organic, meaning that there are no GMOs, antibiotics, toxic pesticides, or synthetic hormones present in these eggs. There is even a discount coupon on one carton with a dozen large eggs, making this the perfect breakfast egg at an extra-low price, and you can pay for it using your EBT card.
Sargento Four Cheese Mexican
Sargento is known for its range of tasty shredded cheeses that add an extra touch to any meal. Amazon Fresh has the whole range, including Four Cheese Mexican, available to EBT card users, both online and in-store. The 8 oz package contains two cups of fine-cut cheese to accompany any Mexican meal or anything else that you can spice up with some added cheesiness.
Califia Farms Almond Milk
Amazon Fresh also caters to vegans, though many people love the taste of Califia Farms' Almond Milk, both vegan and non-vegan alike. This high-calcium, unsweetened dairy alternative comes with a 30+ Day Freshness Guarantee, adding even more value to Califia Farms' Almond Milk.
Sargento Pepper Jack Cheese Sticks
Made from all-natural cheese, Sargento Pepper Jack Cheese Sticks are seen by many as a choice snack. It's even relatively healthy with lots of protein, making it ideal for active children. The 9 oz packet contains twelve cheese sticks, and it is 100% EBT approved.
Fresh Brand Mini Cucumbers
Amazon's own Fresh Brand products are known as specially selected and approved fresh products that you can purchase directly from Amazon Fresh. These mini cucumbers are no exception, with Amazon's freshness guarantee and a near-perfect customer rating. These packages contain 16 ounces of greenhouse-grown mini cucumbers.
Fresh Brand Ground Beef
Amazon Fresh caters to everyone, even non-vegetarians. Fresh Brand Ground Beef is a 1-pound pack of 80% lean, 20% fat ground beef that's USDA approved, packed in a leak-proof casing, and comes with a 3+ day freshness guarantee. It is perfect for burgers or any other ground beef recipes and is 100% EBT approved.
Whole Foods Market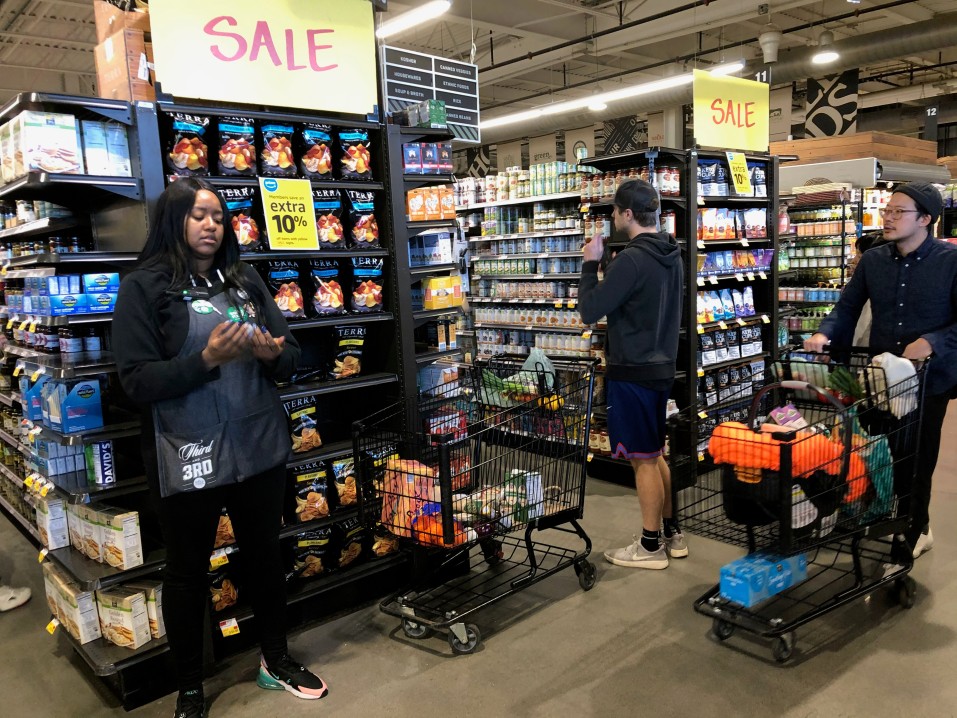 Being part of Amazon, Whole Foods Market also accepts EBT for payment on any of the EBT approved products that it sells.
Like Amazon Fresh, Whole Foods Market has both online and in-person shopping options, in addition to selling its products on the Amazon and Amazon Fresh websites. Learn more about the differences between the two here. However, before we explore Whole Foods Market as an EBT option, it's crucial to note that EBT payment is accepted at the walk-in stores but not on the Whole Foods Market online store.
When you purchase from Whole Foods Market in-store, your payments will automatically be sorted into EBT and non-EBT. You can just pay for the non-EBT products separately using an alternative payment method.
Here are some of the Whole Foods Market product options for EBT cardholders:
Hass Avocados (365 By Whole Foods Market)
365 is a Whole Foods Market brand that's based on the highest quality standards for fresh produce. These Hass avocados are highly rated by more than 18,000 of the people who have bought them before, indicating that Whole Foods Market's quality standards are not exaggerated in this case.
Organic Petite Green Peas
This 365-brand 16-ounce pack of organic petite green peas is USDA certified organic, GMO-free, and 100% vegetarian- and vegan friendly. As with the Hass avocados, these peas come with the 365 brand's guarantee of freshness and quality, and the buyer reviews agree that these are some of the best peas an EBT cardholder can buy.
Farm-Raised Atlantic Salmon Fillets
Another product in the 365 Whole Foods Market range, this 2 lbs value pack of farm-raised Atlantic salmon fillets is unbelievable value for money that you can also pay for with your EBT card. Each pack contains eight servings of very high-quality salmon.
Primal Kitchen Mayo
Primal Kitchen is another brand that sells well at Whole Foods Market, with many products that are EBT approved. One of these is the Primal Kitchen Mayo, made with Avocado Oil. It is available in six different flavors and six different sizes. The avocado oil makes it a far healthier option than regular mayonnaise, which is made from sunflower oil.
Final Thoughts On Using EBT With Amazon
Amazon tries to incorporate EBT into its business plan as much as possible. There are limitations, of course, but none of these are imposed by Amazon. The fact that some states don't support EBT and that the government approves only certain products as EBT products limit the possibilities a bit. But the fact remains that EBT customers have a wide range of options with Amazon.