EveryDollar vs Mint Money Management: Which Free Budgeting App is Better?
Important Note: When you buy through our links, we may earn a commission. As an Amazon Associate we earn from qualifying purchases. Content, pricing, offers and availability are subject to change at any time - more info.
EveryDollar vs Mint is an interesting comparison since both apps offer something a bit different. EveryDollar will take users through how to become debt-free by incorporating methods that many of us don't consider. Meanwhile, Mint provides an overall snapshot into your financial health and where your spending resides.
---
Advertisement
---
What is EveryDollar?
EveryDollar is a budgeting app designed by Dave Ramsey. Dave Ramsey is a popular talk-show host and personal finance author. He has helped millions of people regain control over their finances by incorporating a few simple, easy steps.
While the advice in some of Dave Ramsey's books may be deemed as a bit unconventional, they do work. He has helped many people get out of debt in a short amount of time simply by changing their habits.
EveryDollar is available for your desktop and smartphone. It also comes in a free and paid version.
How Does it Work?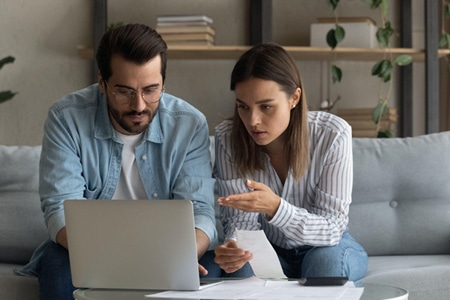 To begin budgeting, users will be asked to create an account. The process only takes a minute or two to set up. All that is needed is your name, to create a password and your email address. Users will also need to provide their residential addresses as well.
EveryDollar works because it incorporates a zero-sum tactic to budgeting. It operates on the premise that every dollar has a purpose. People begin by inputting their income and end with allocating each fund to an expense category.
While there are eight preset categories, you can add additional categories. The first amount placed in each individual category is called the "planned" amount.
Categories don't need to be for traditional expenses. A savings fund and simply be labeled as "Funds" which allows you to create your savings objectives and account for every dollar spent.
Once each category is funded, users can switch between spent and remaining categories. Spent tells you how much money has been used while remaining informs you of what is left.
Features
While there are two versions of the app, the paid version can only be purchased in the United States. It includes EveryDollar Plus, Financial Peace, and Baby Steps.
The features include:
Links to Baby Steps Book
Easy to use mobile app
Generating unlimited budgets
Connecting bank accounts (paid version)
Email support with phone support with paid version
Automatic sync between credit cards and debit (paid version)
EveryDollar incorporates the principles outlined in Ramsey's book, "Seven Baby Steps." It contains simple instructions on getting out of debt and into financial freedom. The app notifies users of their progress with the first three steps. The steps are:
Save $1,000 as an emergency fund
Pay off debt (other than mortgage) with debt snowball method
Increase initial emergency fund to include three to six months of expenses (just in case)
Place 15% of household income to retirement fund
Save for children's education
Pay off home early
Provide charitable donations and accumulate wealth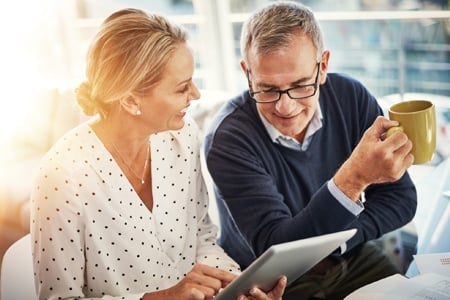 Instructions are easy to implement, and users are often amazed at how much they accomplish in a short amount of time. The results are encouraging and empowering.
Pros:
Interface is easy to use
No ads
Budgeting tactics are tied to Baby Steps
No added features- just incorporates budgeting
Cons:
Free version tracks balances and transactions manually. Users will need to input them.
Paid version unavailable outside of the United States.
What Is Mint?
Mint is a popular app used for budgeting. In fact, it is the most widely recognized app available. Mint was created in 2006 and purchased by Intuit in 2009.
Mint tends to outweigh its competitors regarding the user experience. It automates budgeting and allows you to discover ways to set aside money and save towards future objectives.
How Does It Work?
Mint (free app) allows customers to connect their accounts in one space. Users receive a high-level overview of their financial status. It allows people to track savings and spending along with established budgeting goals.
Mint allows customers to sync bank accounts, retirement/investment accounts, money management accounts, other financial accounts, and credit cards. Mint helps you track monthly bills and incorporates reminders to pay bills on time.
After connecting accounts, it tracks transactions then categorizes them via budget categories. This simplifies the process. Default categories are provided by the app and users can customize their own.
Mint is designed for individuals- not joint. Two individuals with joint accounts can create their own account through Mint and sync to the same account. This permits the sharing of information.
Mint also prizes security. Therefore, it incorporates the latest security measures into it's app. Added security can be done by adding a four-digit security code to your device.
Mobile access can be controlled via a user's account. In the event your device is lost or stolen, mobile access can be turned off or the account can be remotely deleted to ensure information is safe.
Mint is free to use, and users receive full access. However, Mint generates money based on banner advertising. While some people may find it intrusive, there is no option to remove the ads.
Features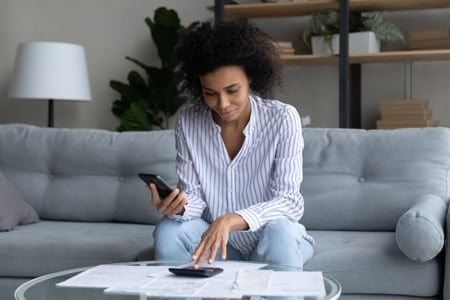 Mint allows individuals to track and view their investments. The tracking tool will permit you to compare your portfolio to market benchmarks and you can monitor unnecessary charges.
Other features of Mint include:
Access to credit monitoring tools and credit score. Checking will not negatively affect credit.
Includes steps to improve credit score.
Real-time alerts when TransUnion has updated information from creditors.
Mint has many desirable features incorporated into its app. In some ways, it takes users further and provides an overall snapshot of your financial health. However, it doesn't necessarily provide you with the steps to get there.
Pros:
Free app
Financials are all linked in one location
Establish alerts and notifications
Free credit score
Cons:
May be connectivity issues
Banner advertising
Absence of joint accounts
EveryDollar vs Mint: Which One Should I Use?
EveryDollar is great if you need help with your finances. It will guide you in the right direction by providing you with the tools and tips necessary for financial freedom. However, since transactions need to be manually updated, some customers find EveryDollar time-consuming.
Yet, adding it every few days or once a week can generate consciousness in the individual regarding their spending habits.
Mint is a more all-inclusive app when it comes to finances. It provides you with a customizable, fully-featured look at your finances and investments. It updates easily, and information can be shared across users.
If you want a fuller picture of your financial spending habits, Mint is the app to choose. For help in getting out of debt, EveryDollar makes more sense.