Does CVS Take Expired Coupons?
Important Note: When you buy through our links, we may earn a commission. As an Amazon Associate we earn from qualifying purchases. Content, pricing, offers and availability are subject to change at any time - more info.
Key Takeaways
In general, CVS' coupon policy prohibits the use of expired coupons.
The company or self-checkout machine may make occasional exceptions for some coupons that have only been expired for one or two days. The same goes for ExtraBucks.
With many options for saving money at CVS, you don't always need a coupon to keep your budget in check.
The people who tend to save the most money at CVS are those who shop the store regularly. This means that they are clued in as far as how to take the most advantage of the savings offered at the store.
CVS is a favorite stop for people who need to pick up a snack or some ordinary household goods. Of course, it's also a pharmacy, making it a convenient choice when you need to pick up some medications as well.
---
Advertisement
---
If you routinely shop at CVS, then you're probably interested in finding ways of saving money there. One of these ways is to use the store's coupons, but can you use them after they expire?
The store's current coupon policy notes that it does not accept coupons that "are copied, scanned, altered, expired, or prohibited by law." Nonetheless, many consumer websites suggest that CVS occasionally will accept some coupons up to two days past their expiration.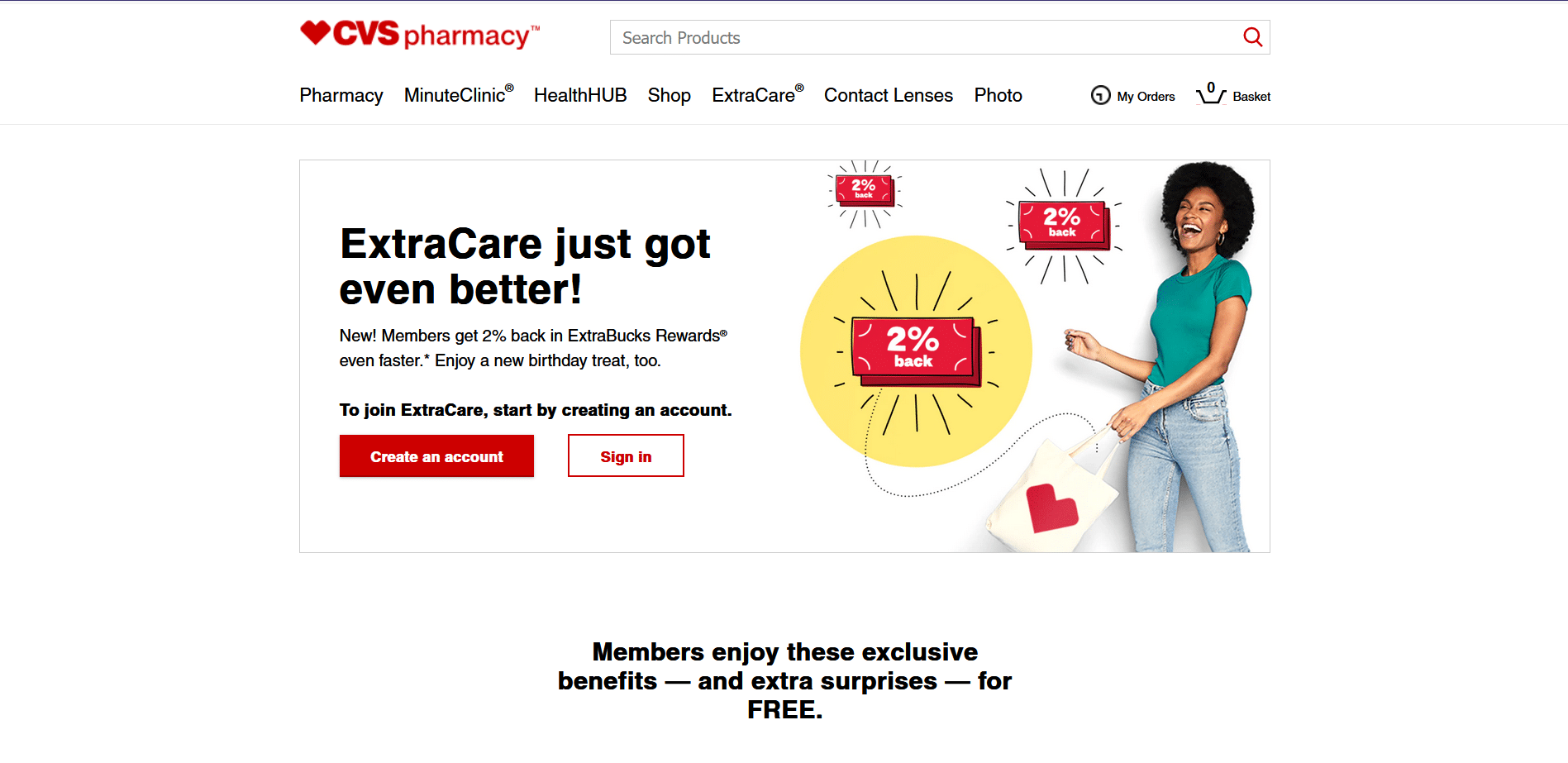 The ExtraCare Card is your membership in an exclusive CVS rewards program. It doesn't cost you a penny, yet it gives you access to all sorts of perks. These could include $3 ExtraBucks Rewards for your birthday, in-store discounts and a range of members-only coupons with each use of your CVS ExtraCare Card.
Luckily for you, your membership entitles you to additional perks. For instance, you'll earn two-percent back in ExtraBucks Rewards for every eligible purchase when you use your membership card.
If you ever want to see how many CVS Rewards you have earned, simply navigate to the member portal on the website. This also is the place to load even more deals onto your card.
Once you are a member and have your ExtraCare card, make sure that you sign up for the store's additional program that's known as CVS ExtraCare Pharmacy & Health Rewards. It's the best benefit to have if you want to save money on prescription drugs. You are eligible for these rewards if you have filled at least one prescription at the store's pharmacy.
Basically, this additional membership lets you accumulate rewards based on purchases of prescriptions, and these can add up with incredible speed. Each year, you have the opportunity to earn as much as $50 in Pharmacy & Health ExtraBucks Rewards. These rewards are good toward the purchase of virtually anything in the store or on its website. Exceptions include prescriptions, lottery tickets, postage stamps and alcohol.
As you earn your rewards in these membership programs, it's sensible to bear in mind that rewards balances generally expire within a period of 30 days. It's also wise to be strategic in the use of these rewards as they must be redeemed in a single transaction.
As an example, if you are holding five dollars in ExtraBucks rewards, but are considering only spending three of those dollars, the remaining two dollars will be forfeited.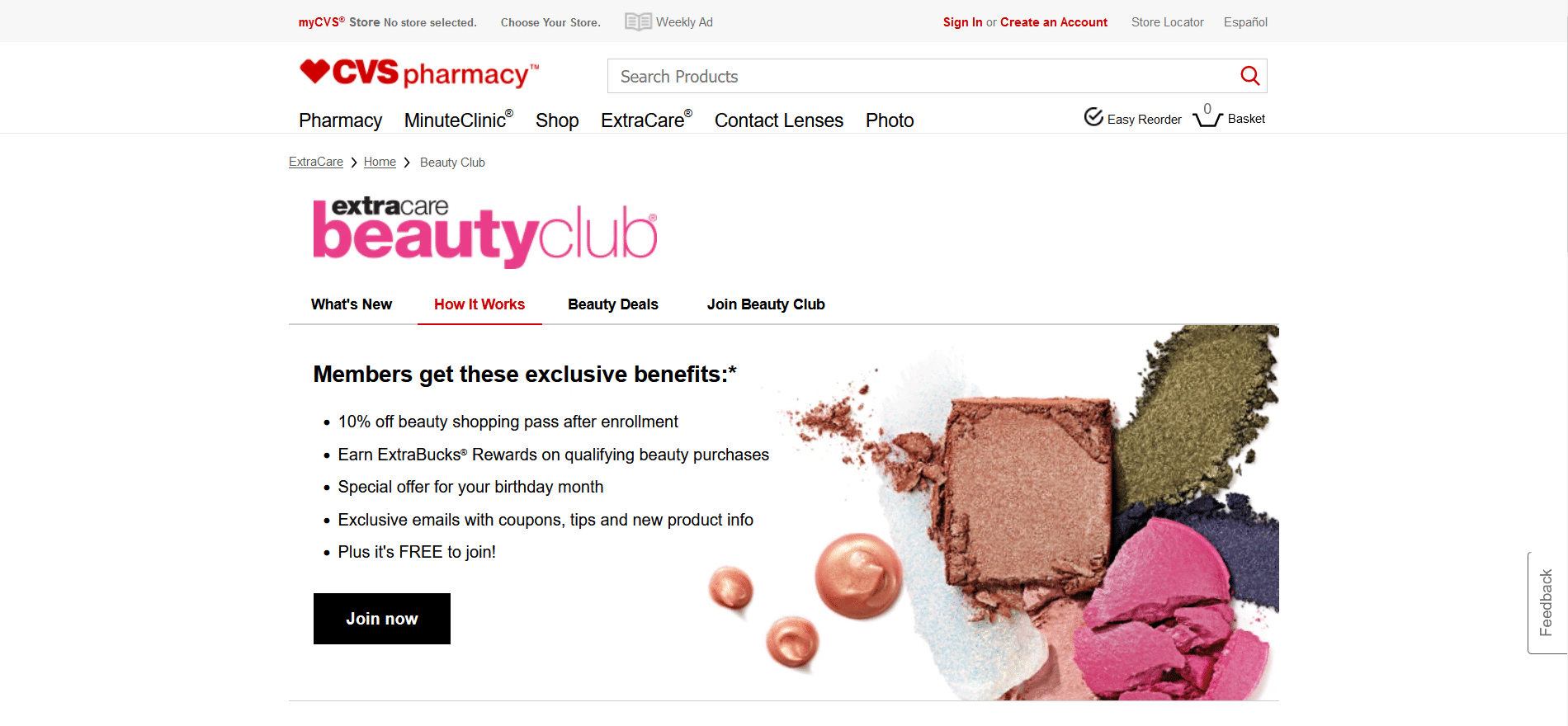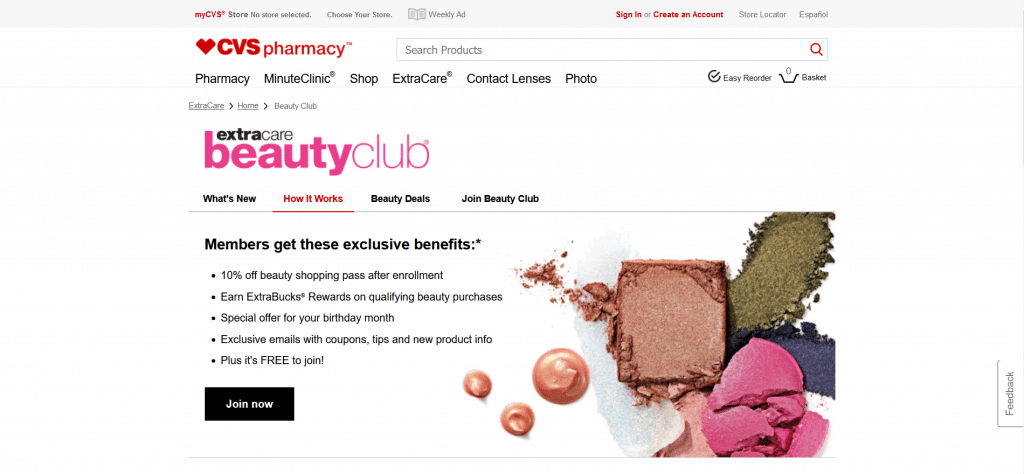 Do you love finding the latest and greatest drugstore beauty products? If so, then CVS is definitely the place for you. You'll want to become a member of the complimentary CVS ExtraCare Beauty Club.
With plenty of perks and benefits, membership is always fun in this club.
Early access to the newest beauty products on the market is just the beginning of the enticements. You'll receive a welcome gift when you join as well as a gift on your birthday. Thanks to access to members-only store coupons and exclusive deals, you'll save money on beauty products like never before.
Perhaps the best perk of all is earning three dollars in ExtraBucks Rewards for every $30 you spend on makeup, skin care products, perfumes, hair color and more.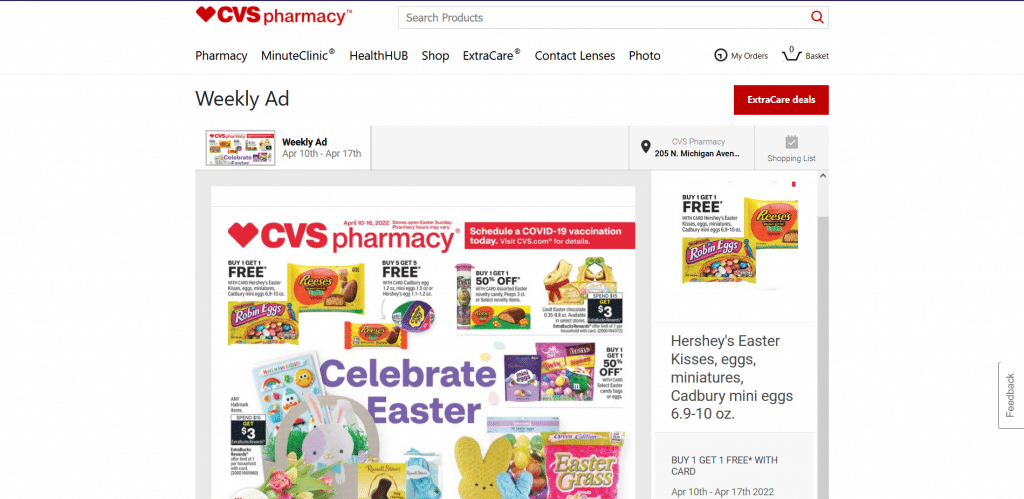 Make sure that you review the CVS advertisement that the store puts out each week. It's loaded with discounts, many of which are only valid for the current week. Coupons and limited-time offers usually round out the options in the ad. These are published on Sunday and run through the following Saturday. However, insiders say that CVS frequently honors the specials in a weekly advertisement through the following Sunday. Don't forget to ask when you're checking out on Sunday and are afraid that you missed a deal that expired on the prior day.
Of course, if you want to take advantage of all of the special savings in the weekly ad, you'll need to be a CVS ExtraCare member.
Look for the CVS ad online at the website and in the CVS app. Paper versions of the advertisement are found in the store and in your local Sunday newspaper.
Get Connected in the Digital World
Make sure that you sign up for emails from the CVS website and that you are following CVS on the various social media channels. CVS sends tons of coupons and special deals to its email subscribers, so don't miss out on this step. Many subscriber-only offers are made available each week, and these could be valid on everything from hair care products to household necessities.
When you provide your ExtraCare member number at the time you sign up for emails, CVS will even tailor your emails toward your needs and interests.
Don't forget that CVS can be found on Twitter, Instagram and Facebook. Connect to them to receive even more advertisements and deals on your phone.
The CVS App Promises More Savings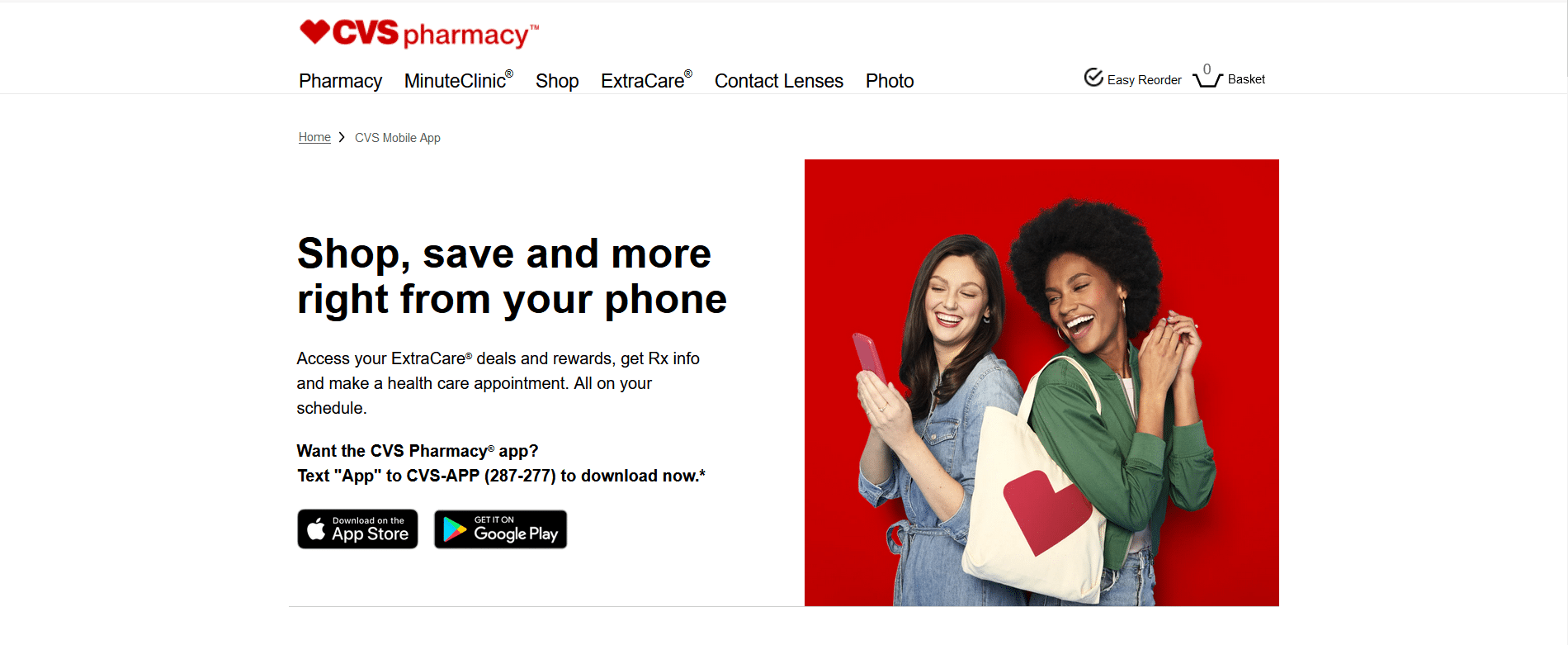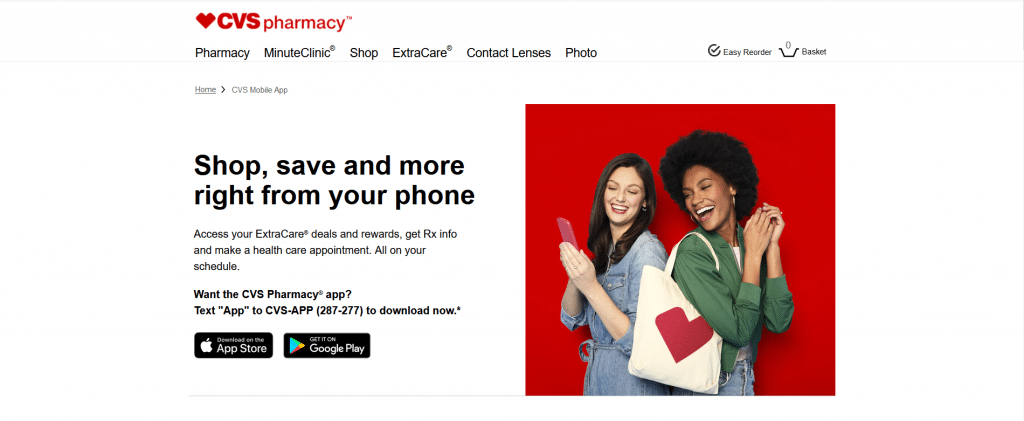 If you want to make shopping at CVS more convenient and easier than ever, make sure that you download the app. The app will automatically alert you to new offers from ExtraCare as well as make it simple for you to see deals on your smartphone. You can scan your digital coupons and ExtraCare card at the cash register, which makes it even easier to save. It's possible that you'll even earn ExtraBucks just for downloading the app.
Use the CVS ExtraCare Coupon Center in Store
Will you be shopping in a brick-and-mortar CVS location? If so, then you may have additional opportunities for saving. Small red kiosks are located in each store. Scan your ExtraCare card or your CVS app or enter your phone number at the kiosk. Scanning you card stores coupons in your phone or on the card that can be bundled with manufacturer coupons and store promotions. Many of these offers are tailored to your preferences based on your earlier shopping trips.
Be sure to scan the app or your card multiple times at the kiosk as more than one coupon may be available. The machine will tell you when no further coupons are available.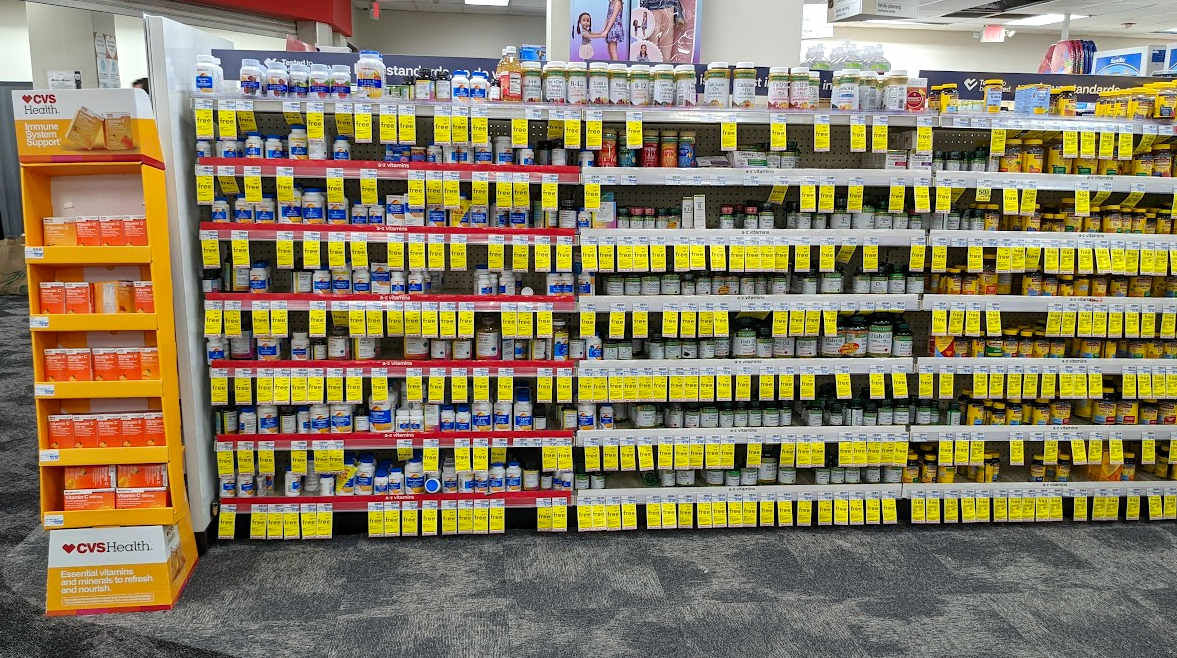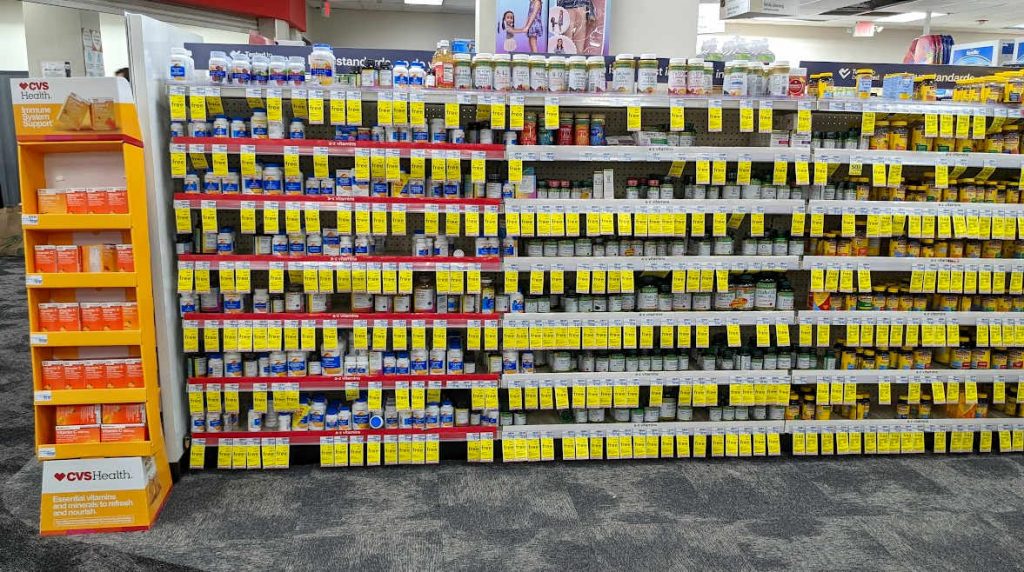 What Kinds of Coupons Does CVS Take?
Fortunately for the budget-conscious, CVS accepts most coupons. Both digital and paper coupons from manufacturers are accepted as well as CVS app-only store coupons and CVS email coupons. Of course, CVS ExtraCare Coupon Center coupons also are accepted.
Make sure to check your CVS receipt for additional coupons that you can use on your next visit.
FAQs
Does CVS Take Expired Coupons?
The latest version of CVS' coupon policy suggests that they do not accept expired coupons. Nonetheless, many consumers have had coupons honored as long as they have not been expired for more than two days. Additionally, CVS frequently honors the deals presented in the weekly ad the day after they expire.
How can I save the most money at CVS?
Make sure that you are a member of the free CVS rewards program known as CVS ExtraCare. This gives you a card that entitles you to many offers and discounts as well as making you eligible to earn all sorts of rewards. Sign up for emails from CVS, download the app and make sure that you get access to the weekly ad either online or in your local Sunday paper. Finally, visit the red kiosk in store and scan your ExtraCare card to score even more coupons.
What perks are available with a CVS ExtraCare card?
Membership provides you with members-only CVS coupons, $3 ExtraBucks Rewards on your birthday and valuable in-store discounts. You also earn two-percent back in ExtraBucks Rewards for every eligible purchase when you present your CVS ExtraCare card.