Does Burger King Accept Expired Coupons?
Important Note: When you buy through our links, we may earn a commission. As an Amazon Associate we earn from qualifying purchases. Content, pricing, offers and availability are subject to change at any time - more info.
Key Takeaways
The majority of Burger King locations will accept an expired coupon.
Though there's no guarantee, the policy is left up to the manager. The unofficial corporate policy is to accept every coupon, so the employee might not even notice that the coupon is expired to begin with.
You should let the employees know about your coupons when you're placing the order. If you do so ahead of time, you'll increase your chances of having the coupon accepted.
Coupons are a great way to save money, especially when you're eating out. Burger King is one of many fast food restaurants known for having inexpensive meals. Their coupons and deals make it even easier to feed a family on a budget. But what if your coupon is expired?
---
Advertisement
---
Burger King Deals & Offers
One of the most helpful aspects of Burger King is that the company often runs the same promotions several times in a row.
Because they run so many promotions at once, you're less likely to be noticed if you have an expired coupon.
You can also go to the BK website and find out whether any of your coupon deals are being run again in a current time frame. Sometimes the final price will be slightly different, depending on your location and fluctuating costs. But many of the deals are extremely similar.
You can keep track of your digital coupons by signing up for a BK account. It's also possible to check individual Burger Kings to see whether they have available items. So if you want to make sure that you can use a special discount, the online tools are super helpful.
As of writing this, there are nine active offers on the BK website.
New Users
If you're new to the BK app, there's a promotion for you. With one purchase of at least three dollars, you can get a free croissanwich or whopper.
The deal only applies to people who have just downloaded the app or signed up online. You do need to meet the three dollar threshold to qualify.
Another note is that this coupon is also valid for delivered orders. So if you want to have some Burger King brought to your house, it's a great chance to get free food.
Burgers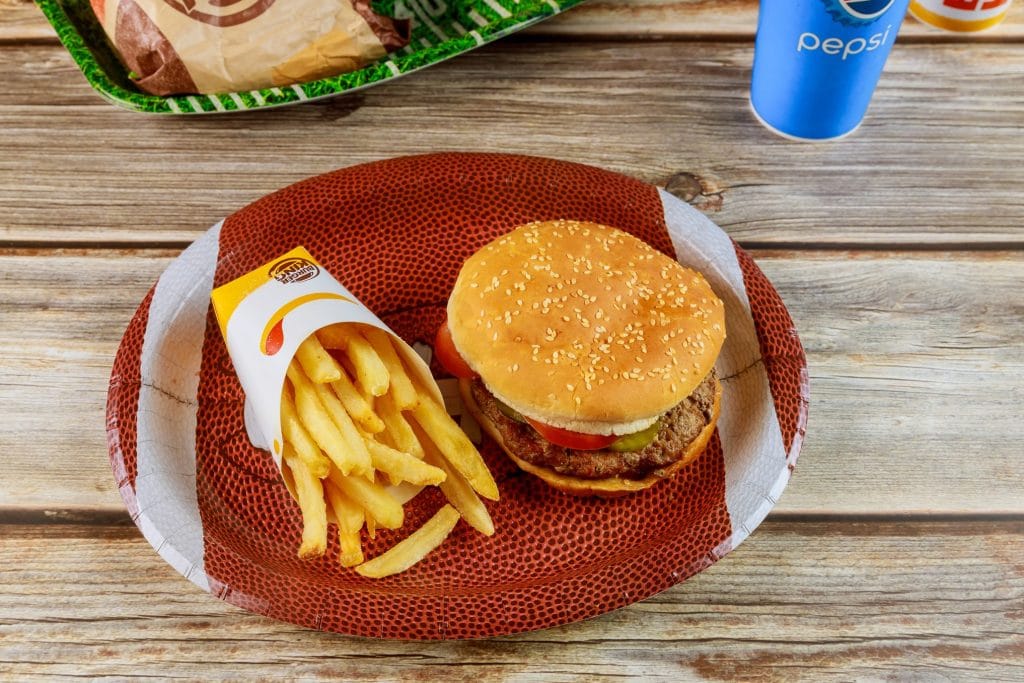 There are a few burger deals that are active right now.
One is to buy a whopper and get one free. This is one of the most common promotions that Burger King runs. If you have an expired BOGO Whopper coupon, it's always worth checking the website to see whether a current coupon is available.
Another deal is buying a stacker king and getting one free. This massive sandwich combines bacon, cheese, and multiple hamburger patties. It's favored by people who love protein and All-American cuisine.
Drinks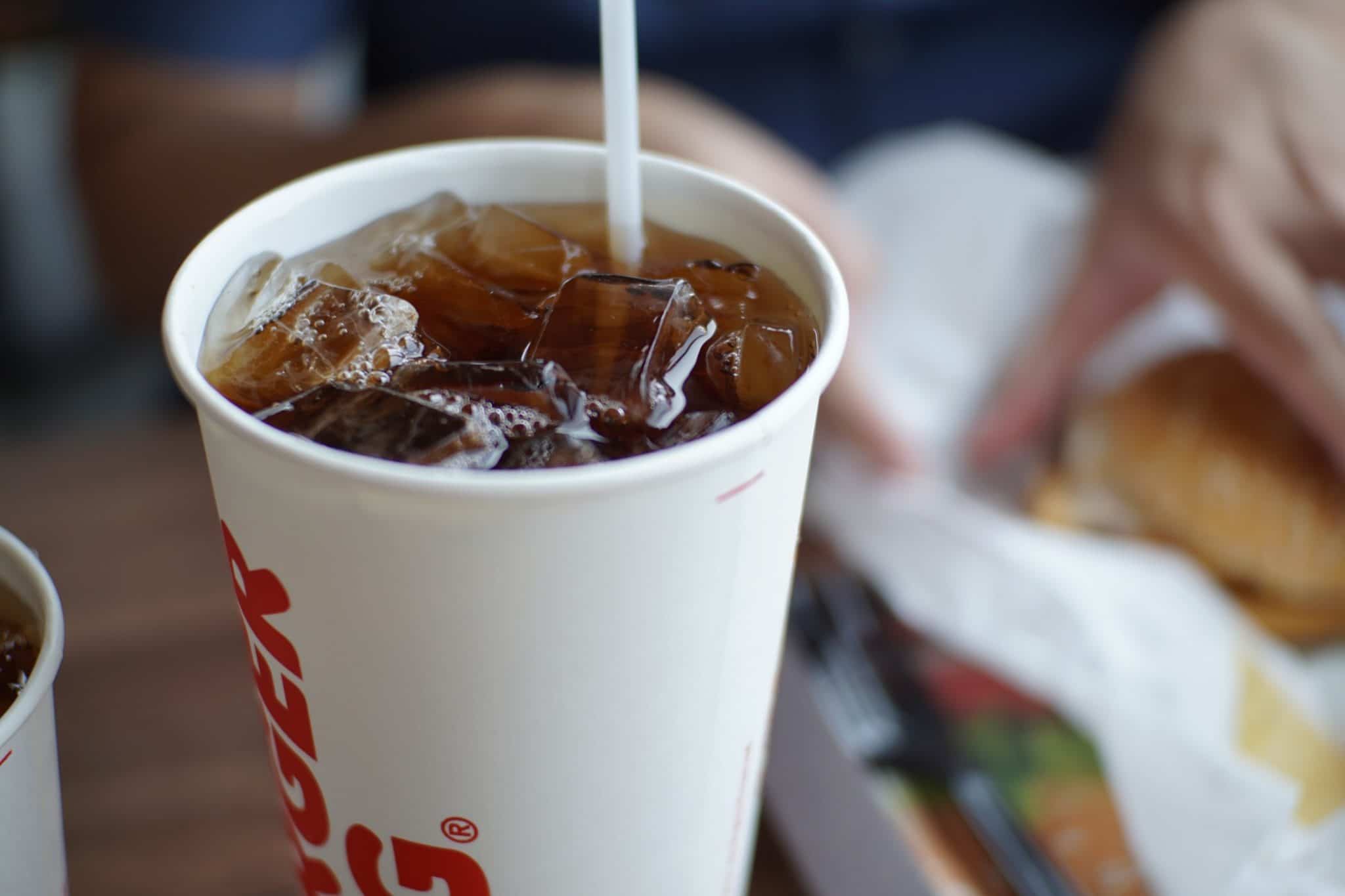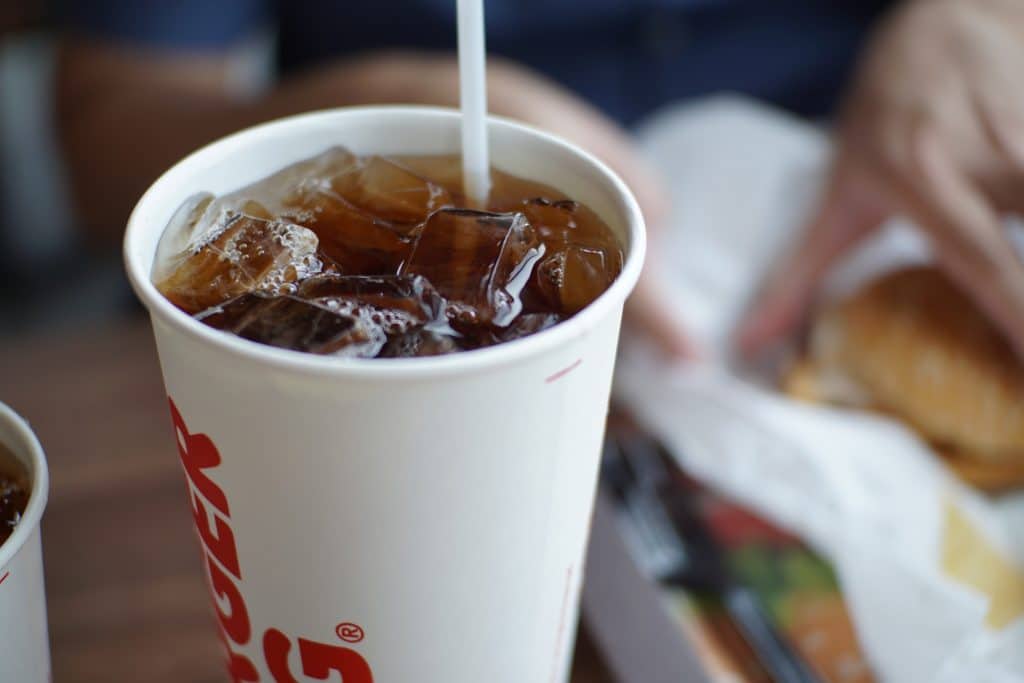 There are a few drink deals as well.
You can use one coupon to purchase a soft drink of any size for just one dollar. This might be Burger King's way of competing with the one-dollar large sodas offered by McDonalds.
A more specific offer involves their vanilla shakes. You can buy one medium vanilla shake and get a second one free. This coupon appears to apply only to medium vanilla shakes, rather than any other flavors or sizes.
You might have expired coupons that let you buy a chocolate shake and get one free, or other BOGO drink offers. These tend to fluctuate. If you don't see your specific coupon on the website, you'll probably need to use your expired one.
Sides
Burger King loves to offer coupons and promotions for sides like fries, onion rings, and salads.
Currently, you can get a free order of medium french fries with a purchase of at least one dollar.
You can also buy an order of large french fries for one dollar. The same goes for large onion rings.
If your family loves sides like fries and onion rings, these purchases add up. They can save you a significant amount on your total and keep everyone fed and happy.
Multi-Person Meals
The final current offer on the BK website is a six dollar meal for two. For the price of just $6, you get:
Two small coffees
Two small hash browns
Two croissanwich sandwiches
Burger King's croissanwich sandwiches are prized for being delicious breakfast and lunch food. If you don't have someone to share the meal with, you get breakfast and lunch for the price of just one combo!
According to the BK website, you can also access more exclusive coupons by downloading the app. You might be eligible for some coupons depending on your location, how often you use the app, and other factors.
Frequently Asked Questions
Is the Burger King app worth downloading?
If you want to use digital coupons, you can either download the Burger King app to your smartphone or make an account on their website.

The app is definitely worth downloading if you want to maximize your BK savings. You're able to view different deals and promotions, apply current coupons to your order, and place orders for pickup at the store. That's great for people who want to skip the line.

If you want to use an expired coupon, though, it's better to have a paper copy. You should print it out and bring it to the drive thru window or counter. Make sure you mention the coupon at the window so they can input it into their system before you pay.
Can I use Burger King coupons on delivery orders?
Some Burger King coupons can be used for delivery, while others can't.
The digital coupons on the app can be used for basically any pickup order. You can also mention them at the window before you pull up.

If you're using expired coupons, you probably won't be able to input them into the app or the delivery system. You'll need to take them to the store in person and place an order.

If a coupon is valid to use on delivery orders, generally it will be mentioned in the description. For the most part, you should save coupons for times when you're picking up your food yourself.
What is the Burger King Crown Card?
The Crown Card might sound fancy, but it's basically the restaurant's nickname for a gift card. You purchase the card and load funds onto it, then you spend those funds at Burger King.

Crown Cards can also be used to place mobile orders. You simply need to input the information at the checkout screen. When you order in person, the card can be used exactly like your credit or debit card.

You can also load more funds onto a Crown Card when you're running low.
Burger King notes that unless your state requires it by law, you won't be able to trade your Crown Card back in for cash. So you should only load the funds that you know you'll be spending at BK. Most often, the cards are used as stocking stuffers or birthday gifts for others.