DIY Totes & Bags – with Pockets!
Important Note: When you buy through our links, we may earn a commission. As an Amazon Associate we earn from qualifying purchases. Content, pricing, offers and availability are subject to change at any time - more info.
I've got to have a tote or handbag with lots of pockets. Yup, I like to keep my stuff organized and rarely find a bag that has all the compartments I need. Thank goodness, there are patterns for that. Here are a few fairly simple – and free – patterns if you want to give one a try.
---
Advertisement
---
Tote Bag with Outside Pocket
I have to have an outside pocket, so this mid-sized tote works well for every day.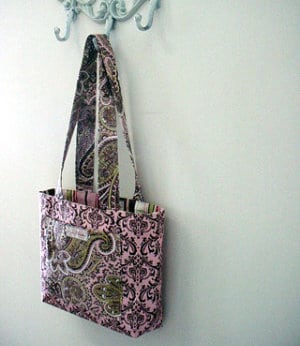 Source: mamaspocketbook.com
Duffle with Inside/Outside Slip Pockets
Great for the beach or to carry kid stuff around.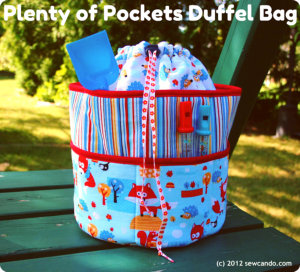 Source: www.sewcando.com
Tote with 6 Outside Pockets
You can easily add 6 pockets inside with this pattern to have 12. Pocket heaven!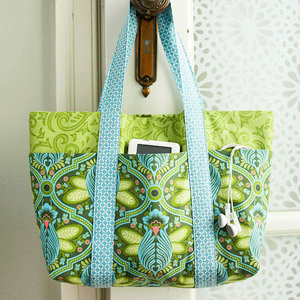 Source: www.bhg.com
Tote with Outside/Inside Pockets
This pattern has slip pockets inside and out.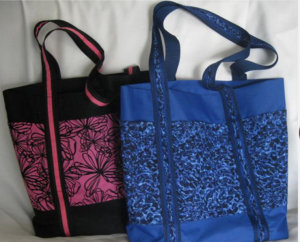 Source: sewing.about.com
Handbag with Inside Pockets
This one is more difficult, but if you're looking for something less tote like, try this beauty.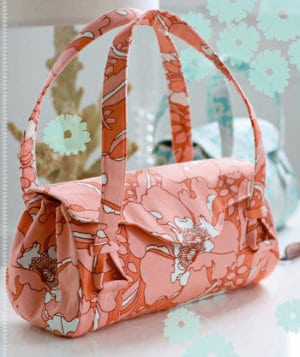 Source: sewmamasew.com
Pocket Insert
For no-pocket/not enough pocket totes or bags, an insert like this works well. Plus you can move it easily to different bags.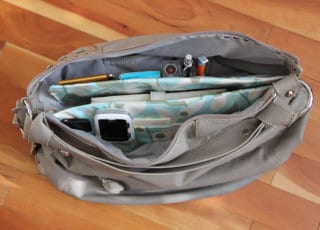 Source: freshcrush.com