Free or Cheap Gym Memberships Guide
Important Note: When you buy through our links, we may earn a commission. As an Amazon Associate we earn from qualifying purchases. Content, pricing, offers and availability are subject to change at any time - more info.
Key Takeaways
There is no way to gym entirely free for the most part, although most gyms offer a period where you can test the waters for free and see whether it is the right fit for you. You could hop from one gym to the next, but eventually, you will likely need to sign up.
Various gyms offer you all the basics that you will need for your overall training, and some of them come in at remarkably low prices.
If you are looking for a gym with all the bells and whistles, you will pay more, and even those that offer cheaper plans give you limitations with such memberships.
Depending on what you need from a gym, there is going to be one that suits your exact needs; however, whether that is going to be near you is something which might not be the case – so you will need to consider how far you are willing to travel to get to the gym.
Gyming On A Budget: How To Gym At A Cheap Rate
There are plenty of gyms nowadays; in the past, people had limited options, and there were no packages offered at reasonable costs and gyms tailored to specific market niches. Now there are so many to choose from that the sifting through of where to gym has actually become a challenge.
---
Advertisement
---
One thing you will need to consider is which gyms are in your area; it is all well and good to find a gym that offers cheap membership fees, but you have to travel a far distance to reach it. You do not want to be saving on the costs of the gym but then having to put those extra dollars into your car's fuel tank.
We have compiled a list of some great gyms that offer good quality services at reasonable rates, and thankfully there are these and even more of them out there. Take a gander at our suggestions and find out if there is one close to where you reside, and you may be sculpting your physique at a low fee in no time.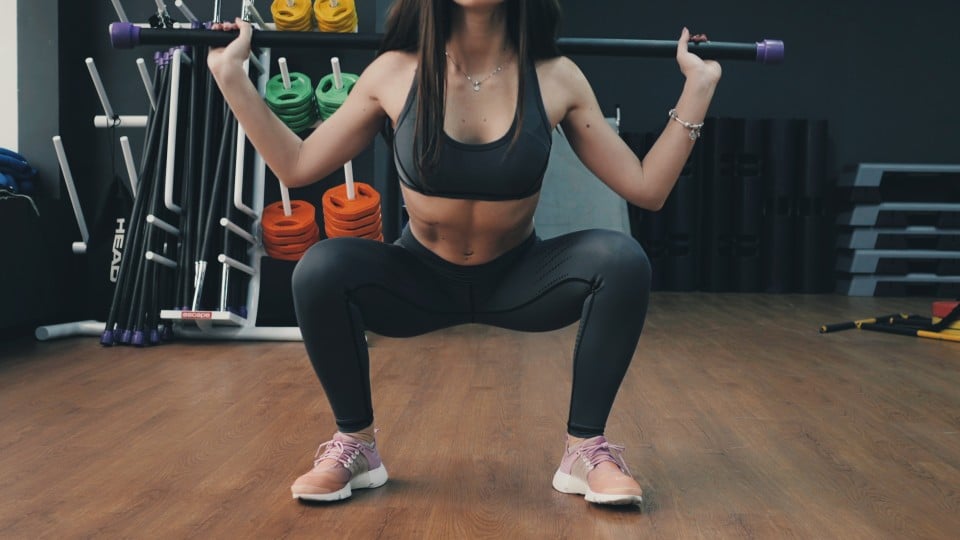 Best Gyms Which Are Either Cheap or Entirely Free
Planet Fitness
Located in more than 2,000 places, Planet Fitness prides itself on offering its patrons a judgment-free space to work out. Their fees are highly competitive and sit at just $10 per month. At this price, you will be able to use your home club with unlimited access to keep up with your training. There is also access to complimentary Wi-Fi and more.
There is also the Planet Fitness Black Card which costs a bit extra at $23 per month; however, with this option, you receive additional perks, one of which is highly tempting for those who travel a lot, and that is that you can have access to any of the Planet Fitness clubs. One thing that is great about even the basic membership is that you gain access to a personal trainer.
However, if you wish to use the tanning beds and hydromassage and want to bring along a buddy with you, you will need to hold the Planet Fitness Black Card.
Anytime Fitness
With over 4,500 locations worldwide, this gym franchise is a great candidate and may be searchable on Google; looking for a gym near you may bring this one up in your search. One of the most tantalising aspects of this gym is that members hold key fobs that allow them access to workout 24 hours a day, every day of the year.
With Anytime Fitness, you have access to the workout facilities, even when it is not during staffed hours. So, depending on your schedule, you have a highly flexible gym that allows you to utilize your time as you see fit and are not restricted to times that might not suit your needs.
The prices vary depending on location, but on average, the monthly fee for your membership will sit at $36,50, and this follows after a seven-day free trial period, where you can access their services and decide if it is the right fit for you. Additionally, you have access to personal trainers, group sessions, and team workouts.
Upon signing up, you receive a free and personalized fitness plan tailored to your specific needs and requirements. If you are concerned about safety during certain hours of the day or night, you can rest assured that there is 24-hour security at each of their clubs to ensure their members' safety and peace of mind.
24 Hour Fitness
This franchise offers more than 280 gyms in 11 states across America and even has facilities available in Hawaii. The membership rates do vary depending on where you are located; so, for instance, if you are based in Los Angeles, you can expect to pay roughly $30 per month, whereas other gyms cost $40 per month, and if you want to use any gym, you are looking at close to $50.
There are some nifty features regarding 24 Hour Fitness, such as their gym app, known as the 24GO app, which allows you to track your activity and even find and join classes and challenges and more. Ask about the other facilities that the gym you're looking at offers, as some even have pools and basketball courts. Personal training will, unfortunately, cost you extra.
Charter Fitness
Like Planet Fitness, Charter Fitness has an array of gym equipment for your use, but also at a surprisingly low monthly rate of only $25 per month. It is also significant that they offer you membership without an annual fee, and you have access to all of their 16 locations.
Along with that and their low fees, they also offer another type of benefit that not many other gyms provide. You can cancel anytime with a 30-day notification that must be submitted in writing. Their structure also works according to a pay-as-you gym, and there is no official signing of a membership contract.
This is great if you know that you will not be able to afford their services for some months. Sometimes, the bank can be tight, and you may not have the means to train; other gyms will penalize you for this, but not them, as long as you give them notice. It is also beneficial if you are someone who has periods or months where training is not going to be consistent.
YMCA
The YMCA has 2,700 locations, and it services over 9 million youth nationwide and aids in supporting over 13 million adults with their fitness and training goals. The only issue with YMCA is that depending on your location, the fees will vary; for instance, in Indiana, you are likely to pay around $20 if you are a youth (student) and about $50 if you are an adult.
You can also get family plans, and these usually sit at around $75 per month. So be sure to contact your local YMCA to learn more about their rates and benefits. Also, depending on where you live, the YMCA may actually offer financial support to pay for your membership.
On top of all this, most YMCAs offer swimming pools, fitness classes, and even sports teams that you can join. Other enmities are available, but you will need to find out whether they are covered or not, such as swimming lessons and pickleball and summer camps.
Another reason to look into joining a YMCA gym is that they only request a 15-day notice to cancel your membership, so, like some others, they understand that people may have months where money is tight, and they will be unable to pay. Additionally, many gyms do not cater to children; however, the YMCA has activities dedicated to the younger youth.
Crunch Fitness
Crunch Fitness is another gym franchise that notes the need for health and fitness without having to break a person's bank. They boast over 300 health clubs in various locations from the US to Canada and even Australia. Their cheapest memberships start at roughly $10, putting them in the same league as Planet Fitness when it comes to affordability.
They have a fantastic array of equipment and services for you to use, including fitness equipment and weights and fitness classes, personal trainers, diet coaching, tanning, and hydromassage. This and more can be experienced with their one-day free trial, where you can get a feel for the gym and try out what they have on offer.
LA Fitness
LA Fitness should not fool you, as they are based in more than 600 locations across America and can even be found in Canada. The fees for this club are somewhat more expensive than we have seen in some other examples, and you are looking at paying a monthly fee of $35 for standard membership and the same fee, with an additional $49 (once-off fee) to make use of multiple clubs.
One of the primary reasons that the fees for these gyms are higher is that they offer you more than many other gyms. For example, their equipment is state-of-the-art, and they also have the likes of heated swimming pools, racquetball courts, and basketball courts. There are also various group classes, and if you wish, you can seek the services of a personal trainer.
Gold's Gym
Gold's Gym is a highly well-known gym franchise that has been popular since its inception, and they have over 400 gyms in America. Their prices are also quite competitive, even though they are renowned for tailoring to the more serious gym-goer. You are looking at an enrollment fee of $99, and then their plans start at$30 per month.
They offer all you could need from a gym, including state-of-the-art cardio equipment, personal training, and even group fitness classes. If you feel that Gold's Gym could be for you, they offer a free trial membership, and the trial includes all you could want, from the use of all amenities, a Gold's app, and on-demand personal training.
Other Gym Membership Savings Tips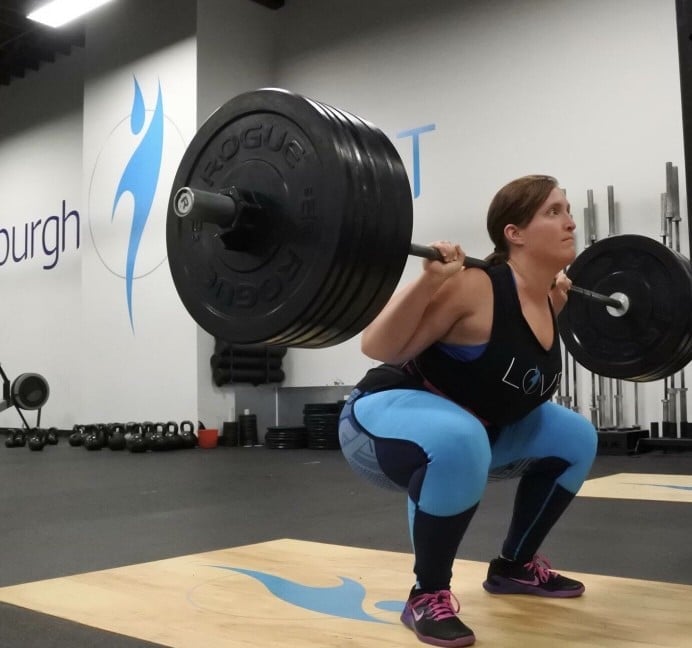 If you live near the college or university you graduated from, there's a chance that you can get a free or discounted rate on a gym membership. Many top colleges and community colleges have their own gyms and routinely offer significant price reductions to alumni.
When you speak with gym sales staff, ask if they offer discounts for military members, law enforcement workers, teachers, or people being treated for cancer. They'll often have a list of occupations and special categories for which they offer discounts or special benefits.
Large hospitals often have on-site gyms open to the public for a fee. These institutions regularly give lower rates to anyone with a debilitating condition like cancer or diabetes, as long as you can document the illness. Likewise, some major medical institutions offer cheap gym memberships to anyone who resides in the nearby community. Call and ask what the policies are for getting discounts.
Play the timing game. There are two ways to do it.

Sign up for a membership in January when nearly every gym offers seasonal discounts. People make New Year's resolutions about getting in shape, and the fitness industry knows this.
Wait until early February. That's when many of the trial members from early January drop out and don't renew their month-to-month memberships. Some gyms become desperate to win new customers to replace those who leave in early February.

Be assertive during the gym tour with salespeople. Flatly refuse to pay an annual fee. Let them know you are okay with a standard membership but don't believe in paying extra money in the form of yearly or sign-up fees. Nearly every gym will give in if you are firm in your refusal.
Call your health insurance provider and ask if your policy reimburses gym membership costs. Many do. Some offer a monthly voucher or flat dollar amount if you can prove that you signed up for a gym membership. Typically, the voucher or payment is enough to cover a monthly gym membership fee.
Use the "price matching" technique. Shop around and make a list of prices for the gyms you're interested in. Tell the salespeople you want a price match if your favorite one costs more than others. They'll often mark down the rate just to get your business.
Avoid frills, perks, and extras. Some gyms offer reasonably low rates for standard membership but make huge commissions on extras, like personal training packages, elite fitness classes, medical testing services, access to massage beds, and more. To get the cheapest gym memberships, stick with the basics.
If you are over 55, most gyms will give you a senior discount if you ask for it. They do this for two reasons. Older folks tend to be more committed to workout routines. Also, people over 55 usually become long-term members because their lives are more settled, and they don't move away as often as younger people do. Gym owners love older folks and are usually glad to give senior discounts.
The cheapest gym memberships are set up for direct withdrawal from either a credit card or bank account. Gyms save time and money when members pay this way, which is why they routinely offer lower rates to auto-pay customers.
Don't assume annual contracts are bad. If you are committed to working out regularly, the cost of an annual contract is typically much lower than a month-to-month membership.
If you are in the low-income bracket, let the gym know that you need a lower rate in order to afford to join. Most gyms will take you at your word, but some might ask you to document your income level with a tax return. However, this is a reliable way to get a lower rate on membership costs.
Shop around and compare prices. In larger cities, it's common for membership prices to vary by a lot, even when the gyms are almost identical in what they have to offer. Check the prices of all the gyms in your geographic area, and then compare rates for basic memberships. There's no reason to pay 20 or 30 percent more for the same services.
Most gym salespeople earn monthly commissions in addition to a base hourly wage. Commissions are calculated on the last day of each month. If you take a gym tour on the 28th or 29th of any month, most salespeople will be exceptionally eager to score commission points before the month closes out. At this time, your negotiating power is significantly stronger than any other time.
Always check the gym's social media pages for special and seasonal discounts. Sometimes, the large, corporate-owned facilities offer exclusive discounts and deals only on social media pages.
Take a gym tour and tell the salesperson that you are still on the fence about joining. Leave your phone and email address with them. Don't be surprised if you receive a "special offer" within a few days. No competent salesperson wants to let an undecided person walk out the door, never to return.
Ask your employer if you can get a reimbursement for a gym membership. Like the major banks and insurance companies, some larger corporations will pay for some or all of a standard gym membership. This is particularly true for companies that insure their employees' health.
If you can afford to pay for an entire year of membership fees at once, make a lump-sum cash offer that is lower than the regular rate. Nearly every gym owner will accept a reasonable offer like this. It's to their advantage to do so because they get the entire year's fee, or most of it, in advance. Cash speaks loudly to gym owners.
Consider taking a tour with a friend and asking for a discount if you both sign up for a membership. Clubs love this situation because they get two members at once. Plus, when friends join simultaneously, they tend to stick around and join again next year. Long-term customers are like solid gold bars to gym owners, so they're often happy to give significant discounts to people who join in pairs.
Common Questions
We have discussed the various gyms that offer you excellent service at affordable rates, but there may still be some nagging questions in your mind.
What Should You Look For When You Are Searching For A Gym?
Affordability is one of the first things that comes to mind, and that is what this whole post is about; however, there are other aspects of a gym that one needs to consider before signing up with a gym. One of the big things is any additional costs or fine print information that you may overlook before signing up.

Make sure there are no unexpected costs that you may incur. Also, check the cancellation window for that particular gym because if you find yourself in a challenging financial space, you may want to opt for a gym that makes allowance for short notices.

You also want to check out the equipment and its quality; some gyms offer very cheap rates, but a lower standard of equipment comes with this. This means that specific machines will often be out of order or will not allow you to reap the benefits of higher-end equipment. Also, bear in mind that many individuals use the equipment, so wear and tear are things to consider.
Are There Alternatives To Working Out At A Gym?
There are various ways to exercise apart from going the conventional route of signing up for a gym membership. You could get yourself a good pair of running shoes and take up walking, jogging or running. Another means of instructed exercise is to workout at home and look for video tutorials on YouTube, where there are mounds of how-to videos.

One of the methods that you can use, which we have discussed, is opting for the trial periods at gyms, and this is where you can get a feel for the gym before opting to join. What you can do, is go to various gyms and try the free trial at each one. Eventually, you will likely need to sign up finally, but you will know which gym best suits you.

Unfortunately, another option, which will still cost you money, is to go back to school and continue your studies. Not only will you be growing your knowledge and skills, but most universities either offer free gym access or at least for a very cheap rate

Finally, suppose you have insurance, especially health insurance. In that case, it is an excellent idea to contact your insurance and find out whether you are eligible to gain discounts or free access to nearby gyms. You may not be aware that you have these benefits, so be sure to find out and use them.
Are There Alternatives To Working Out At A Gym?
One of the methods that you can use, which we have discussed, is opting for the trial periods at gyms, and this is where you can get a feel for the gym before opting to join. What you can do, is go to various gyms and try the free trial at each one. Eventually, you will likely need to sign up finally, but you will know which gym best suits you.

Unfortunately, another option, which will still cost you money, is to go back to school and continue your studies. Not only will you be growing your knowledge and skills, but most universities either offer free gym access or at least for a very cheap rate.

Finally, suppose you have insurance, especially health insurance. In that case, it is an excellent idea to contact your insurance and find out whether you are eligible to gain discounts or free access to nearby gyms. You may not be aware that you have these benefits, so be sure to find out and use them.
What Are Common Cancellation Policies For Gyms?
Policies vary, but most of the larger establishments require you to give advance written notice that you want to end your membership. Read the fine print of any document you sign, even if it's not a formal contract.

Check gym websites to see if they have a posted cancellation policy. Never rely on a staff member's verbal explanation of how to cancel. Get the policy in writing before you join the gym. If you have a problem with a gym that continues to charge your credit card or bank account, contact the financial institution to stop payment.
How Can People Avoid The "Unused Membership" Dilemma?
This is a huge problem and is partly based on human nature. People begin with good intentions but often stop exercising. If they signed up for a six-month or one-year contract, they're stuck paying for all the unused months.

A solution is to go on a month-to-month or trial membership for a while before committing to a longer contract. If you're a regular exerciser and have belonged to gyms before, the unused dilemma might not be an issue. But, for people who are new to working out on a regular basis, it's important to avoid making a long-term financial commitment.