The 10 Best Free Yoga Apps & Online Workouts For All
Important Note: When you buy through our links, we may earn a commission. As an Amazon Associate we earn from qualifying purchases. Content, pricing, offers and availability are subject to change at any time - more info.
Yoga is an exciting form of exercise that can improve your flexibility and posture, tone your muscles, strengthen your core, and calm your mind. The beauty of yoga is that you can do it from the comfort of your own home or in a yoga studio, gym, park, or garden.
---
Advertisement
---
No matter your age, shape, gender, or fitness level, yoga is something everyone can enjoy.
The 10 Best free yoga apps and online workouts are below, scroll down to see them!
Key Takeaways
There are many free yoga apps and online workouts; some require you to sign up to access the classes, while others have unrestricted access. For many, you will need to pay a subscription fee to access all the app's content and features (usually with a free trial period).
The various classes offered on these apps include Ashtanga, Hatha, kundalini, tao yin, vinyasa flow, meditation, flexibility, sun salutations, and many more! Most apps also offer 1 to 6-week challenges or programs with specific goals.
Yoga is a form of exercise that anyone can do, no matter their shape, size, age, or gender.
Some of the benefits of yoga are weight loss, toned muscles, increased flexibility, improved posture, better mood, and reduced joint pain.
Table of Contents
Yoga Apps That Offer Free Classes
There are many great yoga apps that all have varying classes on offer. Quite a few apps are free, while others are subscription-based and offer a free trial period for one or two weeks.
These apps are designed to be user-friendly so that any user can navigate around and find a class that suits their level.
1. Do Yoga With Me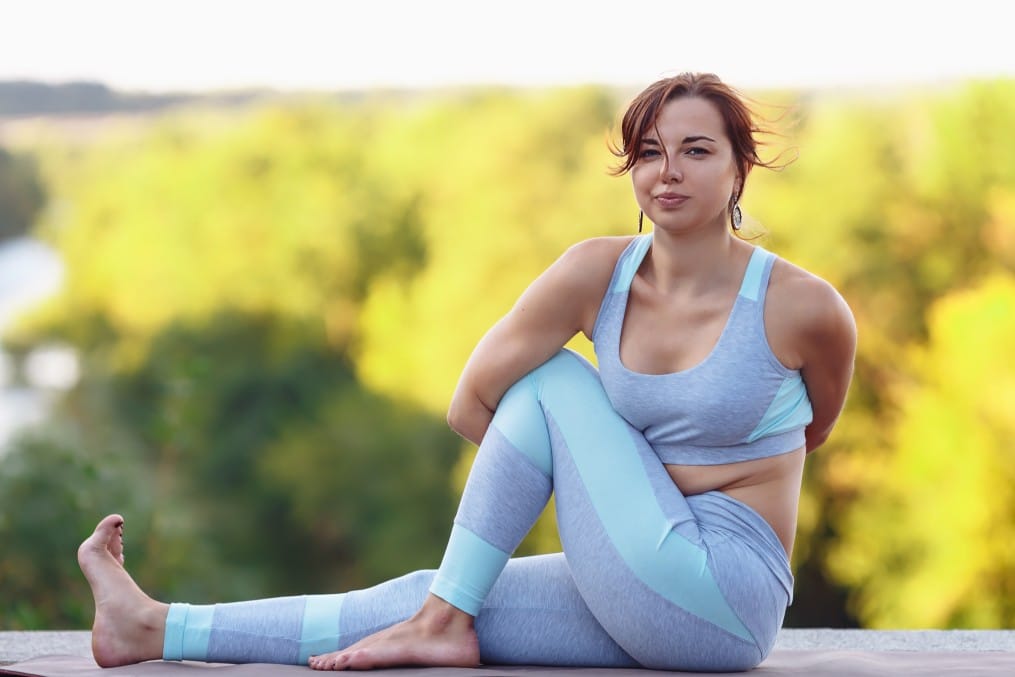 This yoga app has over 500 classes with different veteran yoga instructors. There are various classes with different levels, areas of focus, and styles. Do Yoga with Me is a highly rated app due to its diversity.
You can even complete a 250-hour training course on the app to become a yoga instructor. One hundred eighty hours are completed online, while the remaining 70 are in person.
To get free access to the yoga classes, you need to create your account by providing your email address and creating a username and password.
The virtual classes are available on the app or website, and the videos are of high quality.
Consistency is key in the motto of Do Yoga with Me, which is why they have designed various programs and challenges that range from 7 days to 30 days (and more), with a 10-to-60-minute routine each day.
2. Simply Yoga
Simply yoga is an app that provides you with your personal yoga instructor wherever you are. There are different levels and routines that range from 20 to 60 minutes, making it suitable for beginners and professionals.
Each workout is accompanied by video and audio instructions to guide you through each pose. Users can also participate in streaming yoga classes.
For beginners, visual tutorials are available to teach you certain poses. You can keep looking back at these until you are comfortable practicing that movement.
What's great is that you can do all the workouts on the app from home with little space, and typically no equipment is required.
3. Yoga For Beginners Mind & Body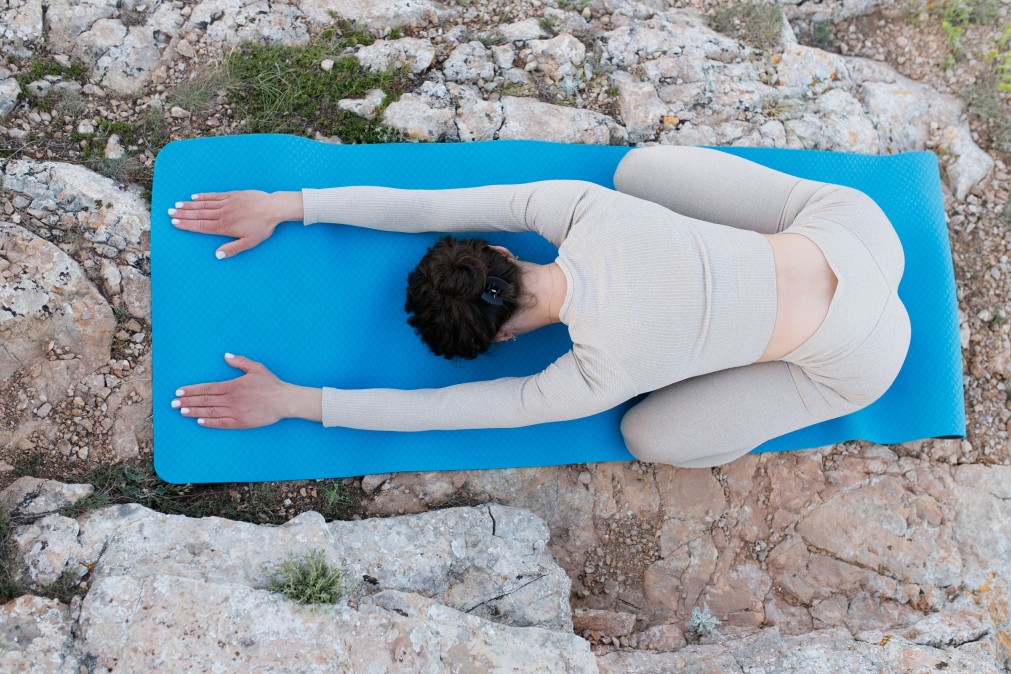 The Yoga for Beginners Mind & Body app is probably one of the most user-friendly apps that offer a range of free yoga workouts. The app features handcrafted workouts for users of any level to help you begin your yoga journey.
Users can customize their yoga workouts, and if using an Apple device, track their workouts on the health app to see how many calories they've burnt.
The music and voice guidance are very soothing, which will leave you feeling relaxed and rejuvenated.
If you want access to all the app's features and content, you will have to pay a subscription fee, but there are many classes for free. You can participate in a yoga program or plan to achieve your long-term goals and improve your yoga poses.
4. The Underbelly
Jessamyn Stanley, a yoga expert, based in North Carolina, has an inspiring app called The Underbelly. This highly-rated app spreads body positivity by catering to all body shapes and sizes.
The classes are engaging and relaxing as they are not just a set of workouts but also offer mindfulness through yoga. She emphasizes the importance of carving out time to quiet your mind and listen to your body.
You can stream videos or even download them onto your device to watch at a later stage. To access all features and content on offer, you can subscribe to the app either monthly or annually.
If you are more interested in Stanley's relationship with yoga, you should read her first book, Yoke: My Yoga of Self-Acceptance, released in June 2021.
5. Yoga For Weight Loss & More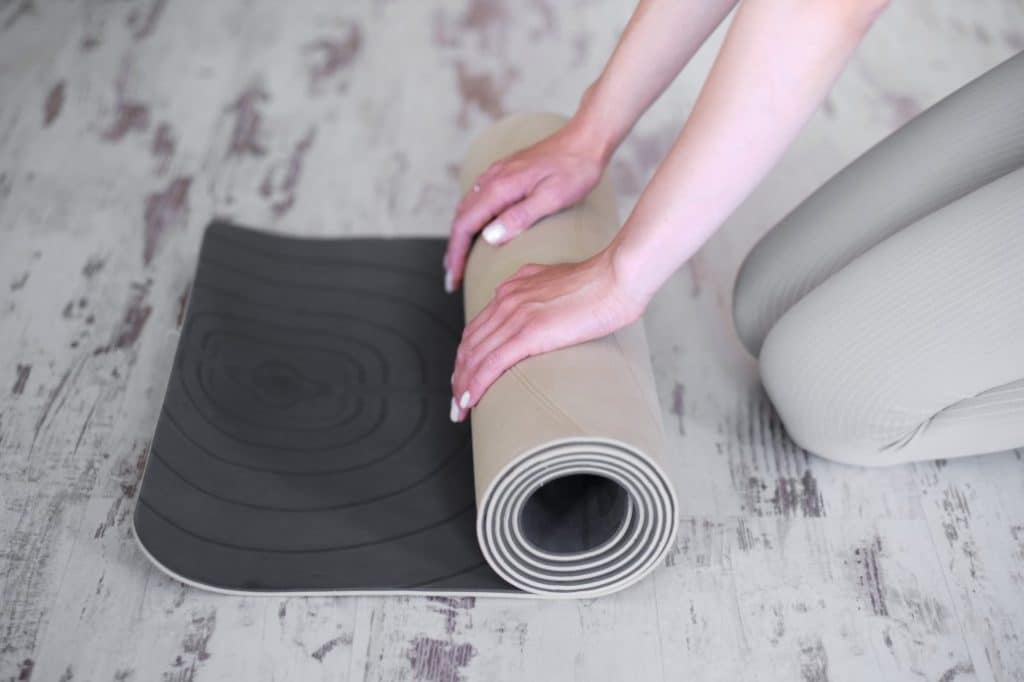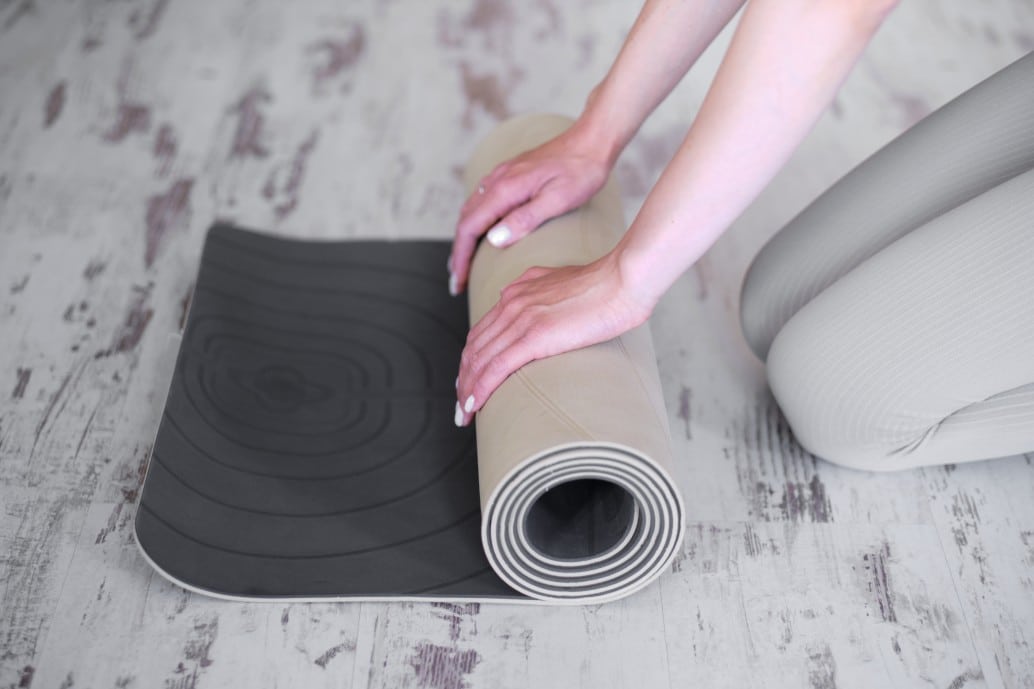 The Yoga for Weight Loss & More app aims to help users slim down, gain strength and clear their minds. The app offers introductory classes for beginners to ease their way into yoga and more advanced programs that help users improve their balance, flexibility, and strength.
Users can build a personalized yoga routine to suit their level and can track their progress along the way.
Each yoga class is guided step-by-step by world-class teachers that will help you maximize your learning experience. The classes combine over 500 yoga poses and range from a short 5-minute session to as long as 60 minutes.
A few of the programs offered include ease into yoga, flexibility and balance, strength studio, cardio boost, and relaxation retreat. Some go through basic sequences, some high-intensity aerobic movements, and others focus on breathing and meditation.
6. Down Dog
Another great free yoga app is Down Dog. When downloading the app, the first thing you need to do is sign up.
When signing up, you will need to go through 7 different steps for the app to personalize its workouts for you. First, you will need to select how experienced you are with yoga, from beginner 1 to advanced.
Secondly, you will choose the voice of one of the 12 trainers you like the most. The voice chosen will guide you through your workouts and sessions. Next is your preferred style of music, ranging from acoustic to piano and strings.
The next step is deciding on the style of yoga you would like to practice. Styles options include vinyasa flow, cardio flow, Hatha, ashtanga, sun salutations, or hot 26 (to name a few). Pace (from slowest to fastest – 5 options)
You will need to select a boost – i.e., focusing on a particular area or body part, such as backbends, standing balances, or flexibility. There is an option for no boost if you prefer. Lastly, you will decide on the length of your savasana (from 0 to 15 minutes).
After signing up, you will be able to access all the content for free for three weeks. After then, your "membership" will end unless you pay for the monthly subscription.
7. Grokker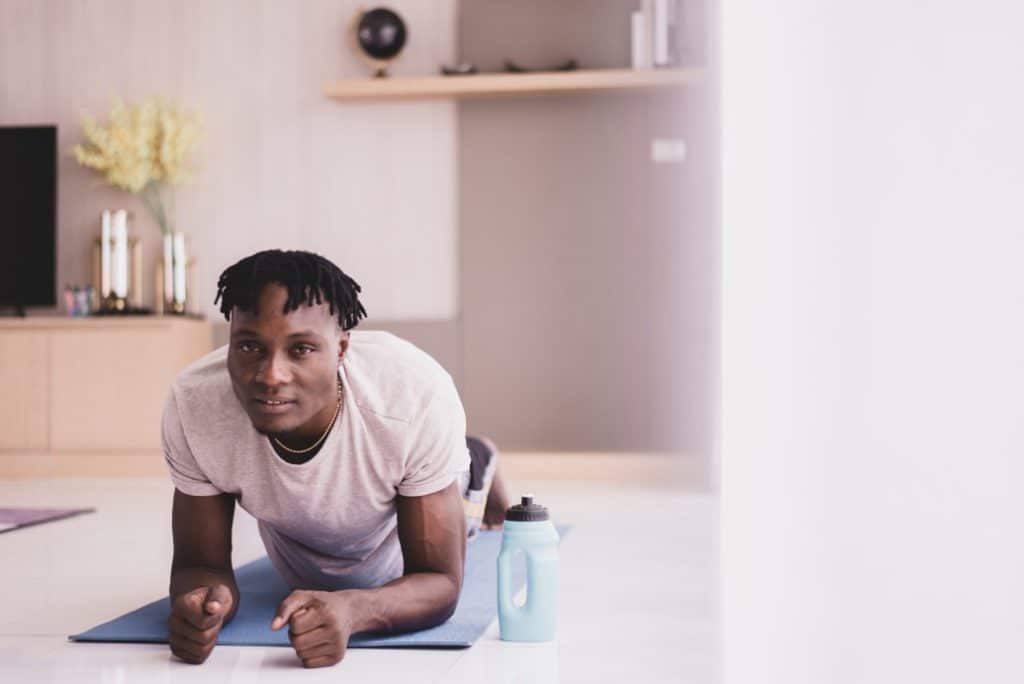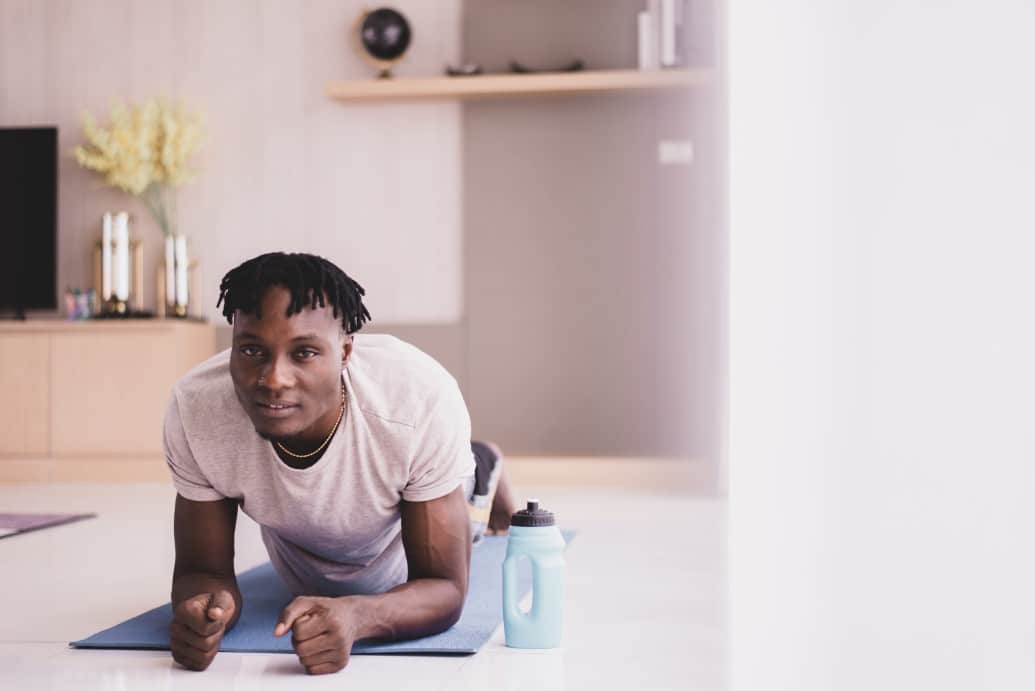 Grokker is a multifaceted fitness and workout app with thousands of yoga, meditation, fitness, and healthy cooking videos. The videos are excellent quality, and you can track your progress with the in-app calendar.
The app offers various goal-oriented programs, such as the 21-day happy yoga challenge, yoga for beginners, or yoga for stress reduction, ranging from one to six weeks long. You can choose from over 70 programs, so there is something for everyone.
It is an easy app to use, and its "save for later" feature is a game-changer!
For those wanting access to an unlimited number of premium videos, there is a subscription option that renews each month automatically.
8. Glo Yoga And Meditation
With the Glo Yoga and Meditation App, certain classes have free access (without needing to create a profile), but you can pay a subscription fee for unlimited access. You will have unlimited access to all the yoga, Pilates, and meditation classes your heart desires.
The app has 14 different styles of yoga, including ashtanga, Hatha, kundalini, tao yin, vinyasa flow, meditation, pre, and post-natal, Iyengar yoga, and partner yoga.
All the instructors are extremely supportive and will help you reach your goals, whether to improve your balance or relax after a long week.
9. Yoga With Adriene
Adriene Mishler created this yoga platform, hence the name Yoga with Adriene. She aims to provide high-quality yoga practices to inspire people worldwide of all shapes, sizes, and ages.
You can watch her workouts on YouTube at no cost, where she has over 8 million subscribers! The other option is to subscribe to her "Find What Feels Good Membership," which gives you access to all her YouTube classes but without the ads. You can also access all the premium courses and members-only videos and series.
This membership has a seven-day trial period if you would like to test out the features before subscribing.
Adriene also has a concept called "pay what feels good." All of her 30-day yoga series are available for download, but there is no set fee, so you need to make a donation that you think is suitable. Your donation can be anything from $1 to $99999.
10. Jessica Yoga App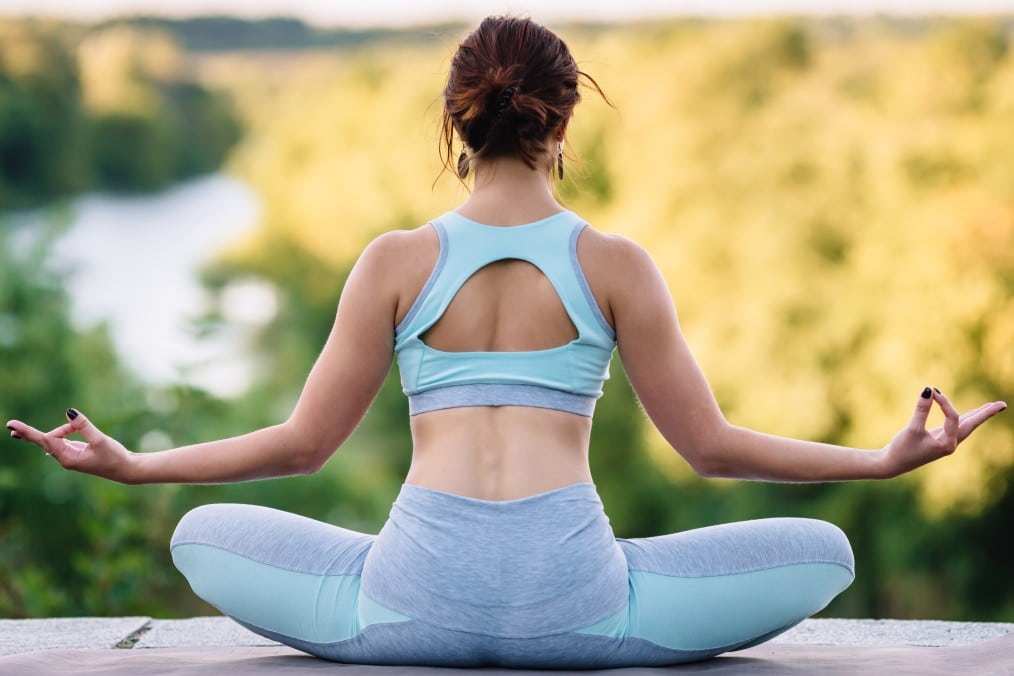 Jessica Richburg is a 500-hour certified yoga instructor who helps people live a more balanced and mindful living through yoga. She has free classes available on YouTube, but you can also download her app.
The app is free to download and has many different yoga classes, meditations, and playlists – all of which can be downloaded for offline use. There are eight free classes, but a subscription is required to access a total of 100+ classes.
There are classes suitable for beginners and professionals, with clear instructions and modifications if needed.
Classes range from 5 minutes to 60 minutes, so you can fit in a short session even if you have a busy schedule.
Related Questions
Hopefully, you now have a better idea of what yoga apps and online workouts offer free classes. You may have some other yoga-related questions, so here are some questions related to the best free yoga apps:
How Many Days A Week Should I Be Doing Yoga?
Yoga can be practiced as many times a week as you feel comfortable and that your body will allow. Generally, beginners might find practicing between 1 and 3 sessions a week suitable, while more experienced yogis might practice every day.

As you get more comfortable with the yoga positions, you can increase the length of your sessions or the number of sessions a week.

Just don't forget to include recovery in your schedule!
Can You Lose Weight With Yoga?
Yoga can be a good form of exercise to lose or maintain weight. Research shows that yoga can reduce your stress, improve your mood, and restrain emotional eating, which can assist with weight loss and management.

Other benefits of doing yoga are reducing joint pain, toning muscles, improving flexibility, and helping with various conditions such as poor blood circulation, arthritis, headaches, and high blood pressure.
What Are Key Things To Remember When Doing Yoga?
When practicing yoga, it is important to stay focused. Yoga is a form of meditative exercise, which means that your mind and body need to work simultaneously for maximum benefit. If you are not concentrating during your session, you could hurt yourself.

It is also important to be comfortable and listen to your body. Hold a pose for as long as your body will allow. If your body is giving you any discomfort, you should come out of the pose.