Can You Use Expired Kohl's Cash?
Important Note: When you buy through our links, we may earn a commission. As an Amazon Associate we earn from qualifying purchases. Content, pricing, offers and availability are subject to change at any time - more info.
Key Takeaways
Kohl's Cash is an incentive program that's designed to get you back in the store or on the website.
You spend Kohl's Cash just like you would cash when making a subsequent purchase.
If you bring expired Kohl's Cash into the store, you still may be able to use it, with a few limitations. Using expired Kohl's Cash online? Not likely ever.
Are you a dedicated Kohl's shopper? If so, then you're probably familiar with the feeling of alarm that comes over you when you discover that you have expired Kohl's Cash.
---
Advertisement
---
Can you ever use expired Kohl's Cash? The answer is probably "yes," but you have to know how to do it.
Let's Learn About Kohl's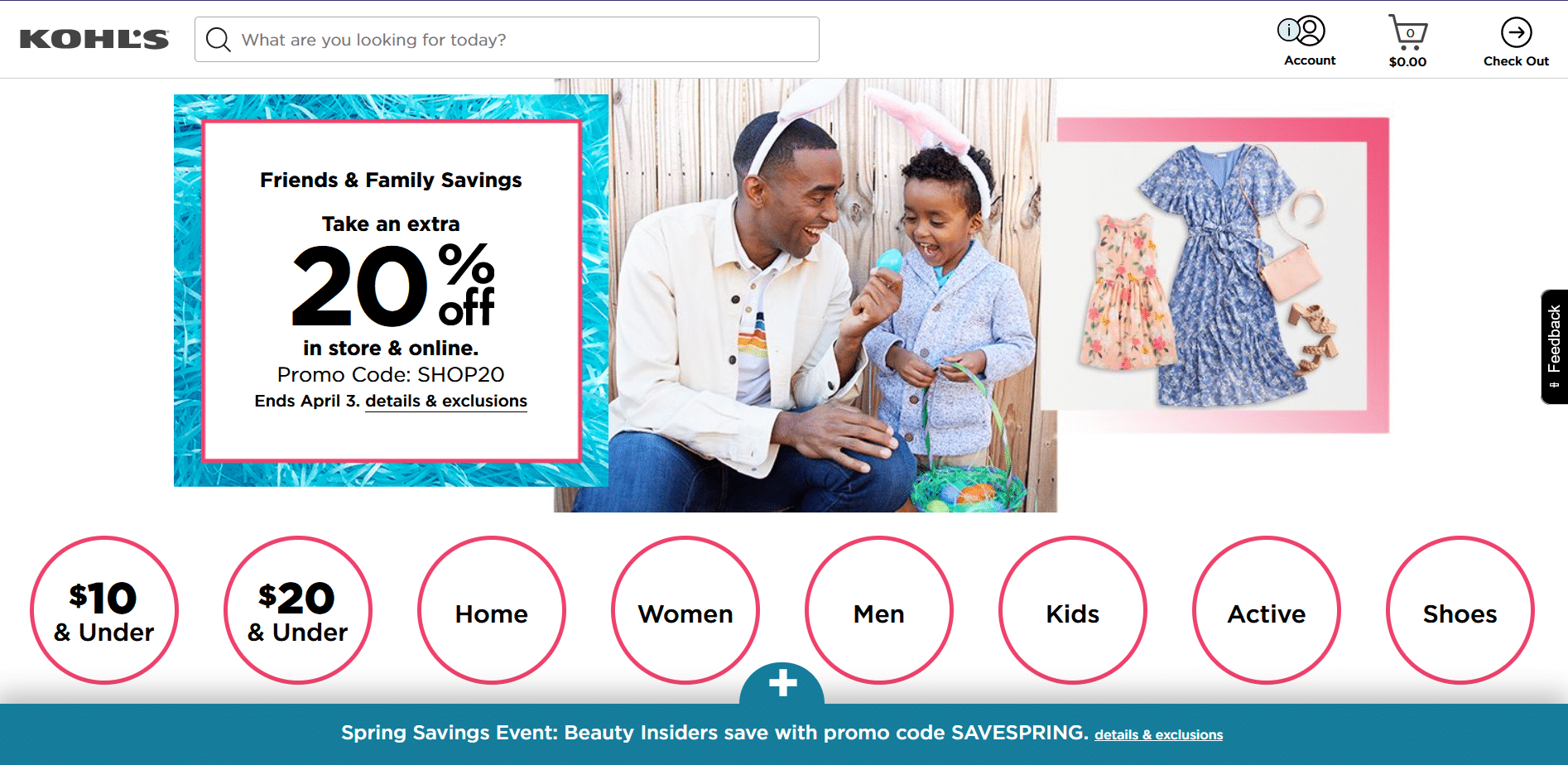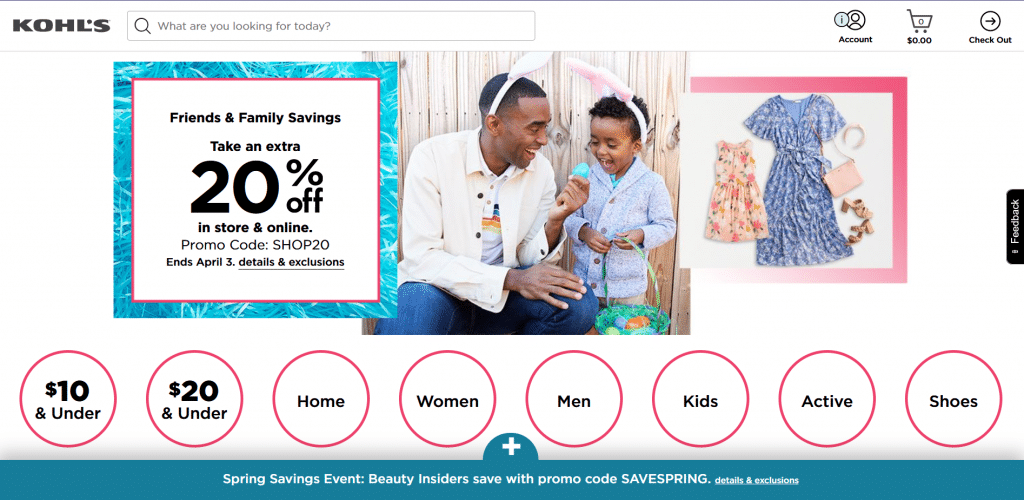 Maybe you've never shopped at Kohl's, or perhaps you have only done so on a limited basis. If so, then it's possible that you don't know what Kohl's Cash is.
On the other hand, you may have received some Kohl's Cash during a recent shopping spree but weren't quite sure how to use it.
Of course, if you do your Kohl's shopping on the regular, then you're very familiar with the Kohl's Cash program. You make sure that you know when Kohl's Cash is being offered, and you try to be really disciplined about spending it at the right time.
Nonetheless, you've probably still experienced the disappointment that comes from discovering that you have expired Kohl's Cash in your wallet.
For those of you who don't know, Kohl's is basically a department store that carries everything from apparel for the whole family to small appliances for the kitchen. It's a great place to pick up holiday home décor as well as a new purse or pair of shoes. Do you need clothes to wear to the gym? Kohl's has what you need. With electronics, greeting cards and dishes, Kohl's is a one-stop-shop for many consumers.
What About Kohl's Cash?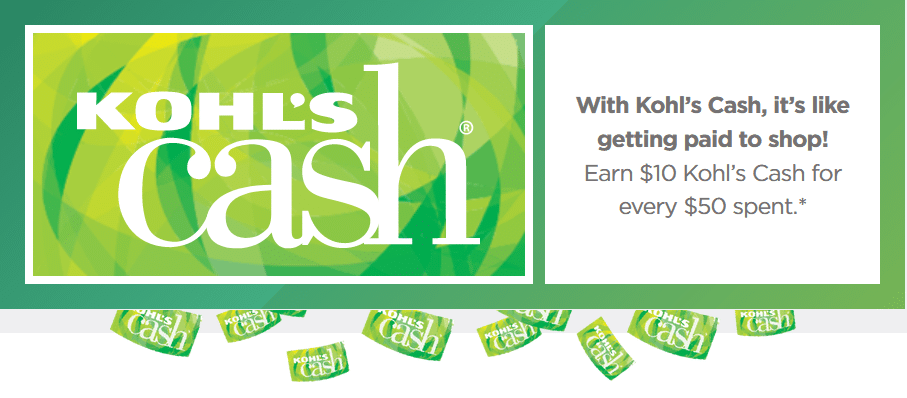 Kohl's Cash effectively is a coupon that also functions as a rewards program. That is, Kohl's frequently also offers coupons for percentages or dollar-off amounts. You can use these to receive discounted items, but you use Kohl's Cash to pay for goods at the cash register.
Kohl's Cash is earned when you make purchases at Kohl's, but these rewards are not always available. Instead, there are periodic Kohl's Cash promotions. All Kohl's Cash is applied to future purchases at Kohl's, and there are specific dates on which it is valid. It's not possible to exchange a Kohl's Cash coupon for actual cash, nor can you pay a Kohl's credit card balance using one of these vouchers. It's also not possible to buy gift cards using Kohl's Cash.
Earning Kohl's Cash
Keep your eyes peeled for Kohl's Cash promotion dates. These may be announced in television and online advertisements. You might even see them in mailers that you receive at your home address.
Go to the store or the website during the promotion period and buy things like apparel, shoes, furniture, beauty products, housewares, bedding, jewelry, toys and more. For each increment of $50 that you spend, you will receive $10 worth of Kohl's Cash to use on a later shopping spree.
At the register, Kohl's will deduct tax, coupons and discounts from the total amount. It is the actual cost of your purchases that will count toward how much Kohl's Cash you receive.
Remember, the more you spend, the more you earn, but there is a limit. Kohl's has set a maximum of $1,500 in Kohl's Cash that can be earned with one transaction.
Earn More Kohl's Cash with Kohl's Rewards
In 2020, Kohl's announced a free loyalty program called Kohl's Rewards. Members of the loyalty program earn five-percent back on each purchase at the Kohl's website or a brick-and-mortar location. The five percent that you earn back is issued as Kohl's Cash.
Once again, you will receive $10 of Kohl's Cash for every $50 you spend on purchases.
Spending Kohl's Cash
In a Kohl's store or on the website, you can spend Kohl's Cash just like you would cash. The only thing which is not eligible for purchase with Kohl's Cash is products from Sephora. Otherwise, you can go crazy in any of Kohl's departments buying everything your family needs.
Other than Sephora, there are no brand exclusions on Kohl's Cash. This is in stark contrast to Kohl's coupons for a percentage or dollar amount off of the ticketed price. Read the fine print on these coupons and you will discover that the discounts cannot be applied to brands such as KitchenAid, Columbia, Levi's, Dyson and numerous brands known for sporting goods like Nike and Under Armour.
Accordingly, it's really refreshing to be able to use your Kohl's Cash on some of these highly desirable items, giving you a steep discount on things that don't often go on sale.
Still, it's wise to keep in mind that you can't use your Kohl's Cash on absolutely anything. You can't use it to buy gift cards or to make purchases of charitable items such as those from the Kohl's Cares merchandise line. Your Kohl's Cash does not entitle you to a price adjustment, and it cannot be applied to earlier purchases. Don't expect to use it to pay down the balance on your Kohl's charge card. Moreover, Kohl's Cash can't be used for shipping, taxes or services.
Redeeming Kohl's Cash
You have several options when it comes to using your hard-earned Kohl's Cash. The first is to simply bring the paper coupon with you to the store. When you make a purchase, hand the coupon to the cashier.
If you have the Kohl's app, you can scan your Kohl's cash into your wallet. This means that you can use the app to make purchases with your Kohl's Cash or show the app at the in-store checkout to use the coupon.
If you are making a purchase online and want to use your Kohl's Cash, just enter the coupon number and PIN during the checkout process.
Keep in mind that Kohl's Cash is applied prior to any percent-off purchase coupons and that a maximum of six Kohl's Cash coupons can be used in a single transaction.
What About Using Expired Kohl's Cash?
It's happened to many Kohl's shoppers. No matter how hard you try, it seems like you miss the Kohl's Cash redemption period at some point.
This may make you wonder if you can use that Kohl's Cash after it has officially expired.
The answer is "maybe." Kohl's used to be far more flexible on this topic. It wasn't unusual for stores to honor expired Kohl's Cash as long as it was presented within about a 10-day grace period.
That remains true on a case-by-case basis. In other words, if you find that you have expired Kohl's Cash, but it just expired a couple of days ago, you can try to take it in to your local store. The manager on duty may be willing to let you use that expired Kohl's Cash.
Unfortunately, this does not work with online purchases, and there is no guarantee that the manager will agree to give you a Kohl's Cash grace period.
Kohl's tends to have really good customer service policies, but it's always best to use your Kohl's Cash during the official redemption period. Try marking it on your calendar so that you don't miss it.
Otherwise, it's probably best to wait for the next Kohl's Cash promotion and redemption periods to roll around again.
FAQs
Can I use expired Kohl's Cash?
This is usually decided on a case-by-case basis. Expired Kohl's Cash is never accepted online or in the app, but you can try your luck in the store. A sympathetic manager just might grant you a grace period.
How much Kohl's Cash will I earn with a purchase?
Typically, you will receive $10 in Kohl's Cash for every $50 you spend during the promotion period. The amount you earn is calculated after taxes, shipping and discounts are removed from the total.
How can I maximize the amount of Kohl's Cash I earn?
The best way is to be a regular Kohl's shopper. Pay attention to when Kohl's Cash promotional periods are upcoming. To earn even more, make sure that you are a Kohl's Rewards member.