Can You Use Expired Coupons at Kroger?
Important Note: When you buy through our links, we may earn a commission. As an Amazon Associate we earn from qualifying purchases. Content, pricing, offers and availability are subject to change at any time - more info.
Key Takeaways
Kroger stores do not accept expired coupons.
Kroger includes in excess of 24 store brands, making it easy to save money for your family.
With memberships and Kroger coupons, you can save a ton of money without putting in a lot of work.
Do you love shopping at Kroger? Actually, you might regularly shop at a Kroger-owned store even without realizing it.
---
Advertisement
---
That's because in addition to the Kroger brand, the company also owns Ralph's, QFC, Smith's, Fry's, Fred Meyer and King Soopers.
One of the reasons why people love shopping with Kroger is that there are so many ways to save when shopping there.
One of these is to use coupons. One really important question that many people want to know the answer to is whether or not it is possible to use expired coupons at Kroger.
The answer is no, so make sure that you're using your coupons well before they expire.
Although you may not be able to use expired coupons at Kroger, you'll still find a ton of ways to save money.
Get Your Store Loyalty Card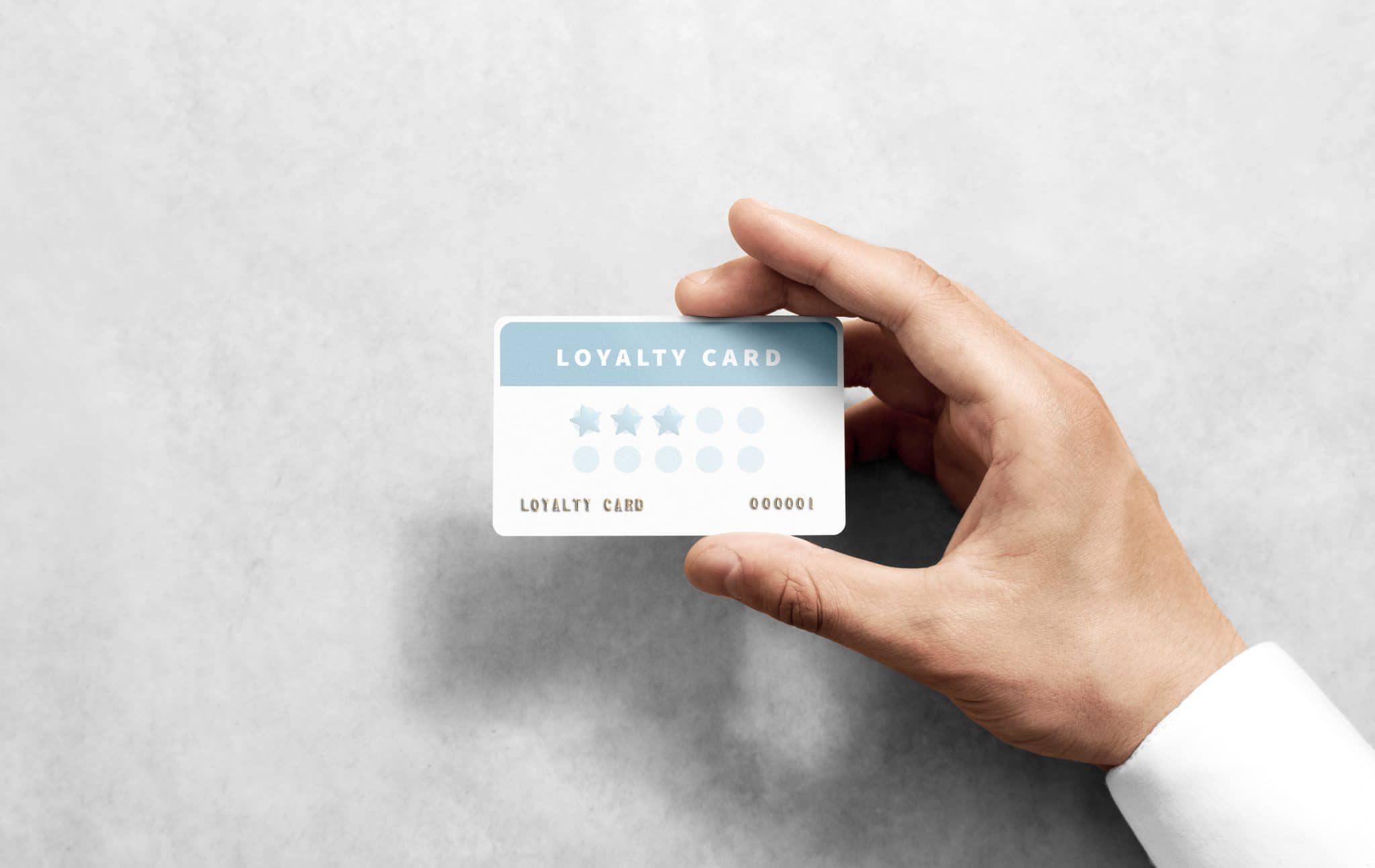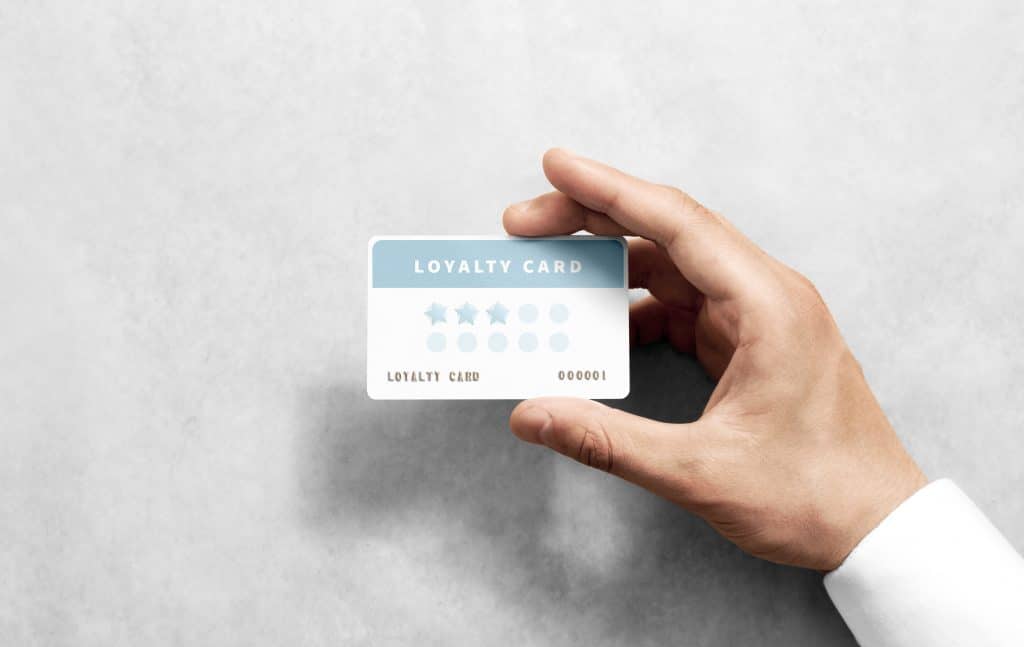 Whether your local store is a Kroger, Fred Meyer or something else, you definitely have access to a loyalty card program. Sign up for your card in store, on the app or on the store's website. Having this account enables you to put digital manufacturer coupons from the store's website directly into your account. This means that you no longer have to clip paper coupons, which can mean that you save a lot of time.
Just keep in mind that if you have also clipped some paper manufacturer coupons, they cannot be combined with the digital manufacturer coupons for the same product.
When you swipe your loyalty card at the checkout stand or provide your phone number, all of the manufacturer coupons on your account are automatically applied to your purchase.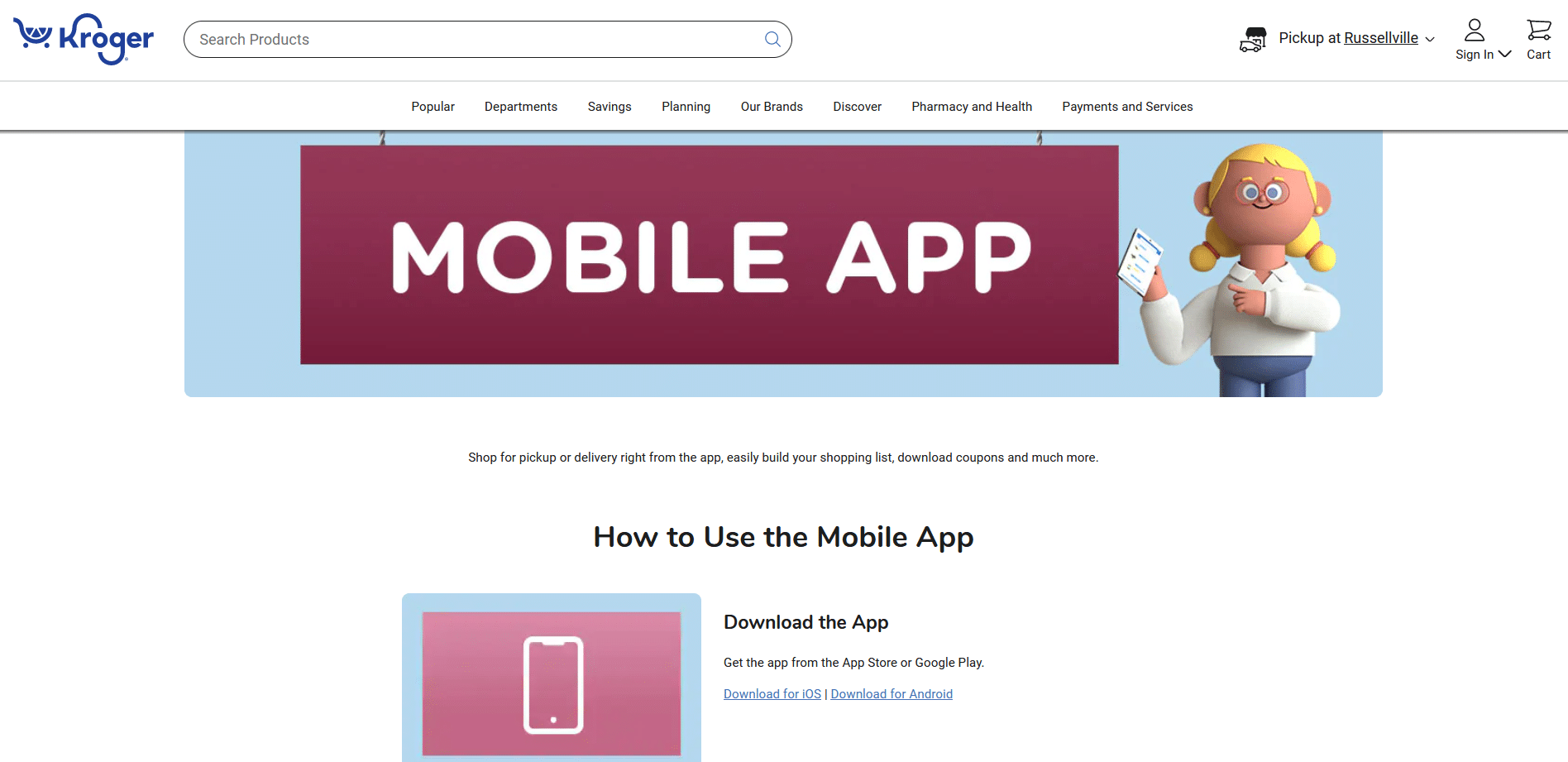 If you shop regularly at any of the Kroger-brand stores, then make certain that you have downloaded the app onto your smart phone. This means that you may not have the Kroger app, but an alternative such as QFC, Ralph's, Fred Meyer or another of the family of brands.
These apps are critical for making it easy to manage things like rewards and fuel points. Plus, they allow you to make shopping lists, view weekly ads, order groceries for convenient pickup, manage prescriptions and even load coupons onto your loyalty card.
If you really want to be connected to your Kroger store and have the ultimate in flexibility, then the app is essential.
Save Money on Grocery Deliver & Pickup Orders
Don't you love the convenience of being able to order your groceries online and then having them delivered right to your front door? Or, maybe you like to order in advance, and then pick the groceries up from the store when you are running other errands.
Either way, it's a major time saver. Many Kroger stores make it possible for shoppers to add digital coupons to an online order in the app. Each of these digital coupons is automatically applied to your delivery or pickup order. It may even be possible to stack coupons if that strategy would be eligible in the store.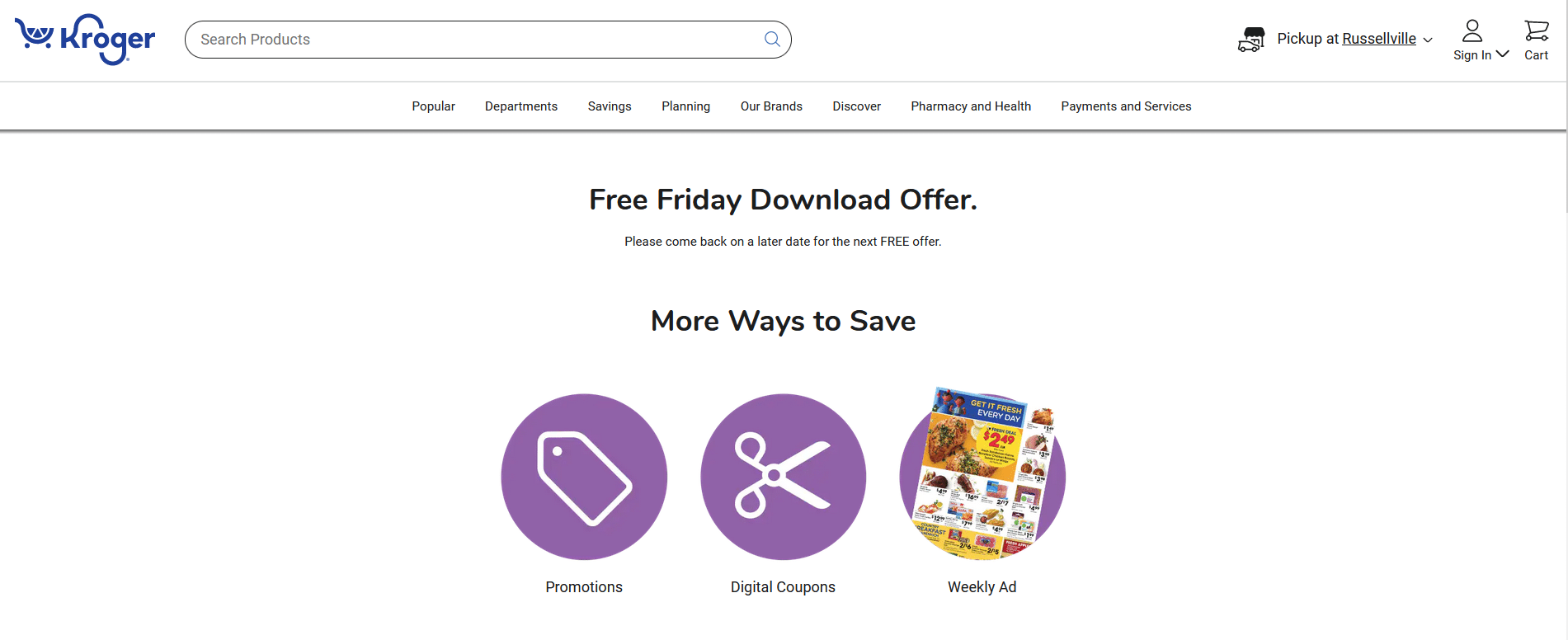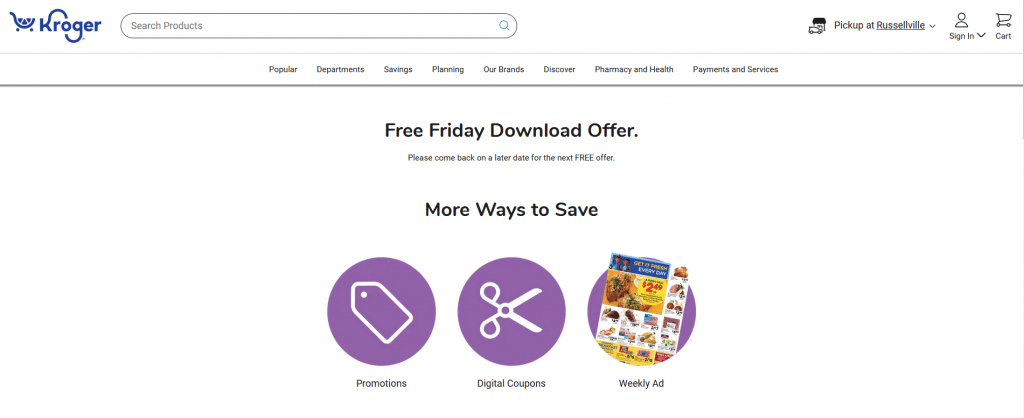 Here is another reason why you want to be certain to have the Kroger app. Each week, there is a Free Friday Download!
Typically, these coupons are good for a free product such as candy, pet food, yogurt, bread and many other common household items.
Make certain that you're checking the app on Friday to see if anything is available for free. Some stores even have signs each week telling you what you can get for free.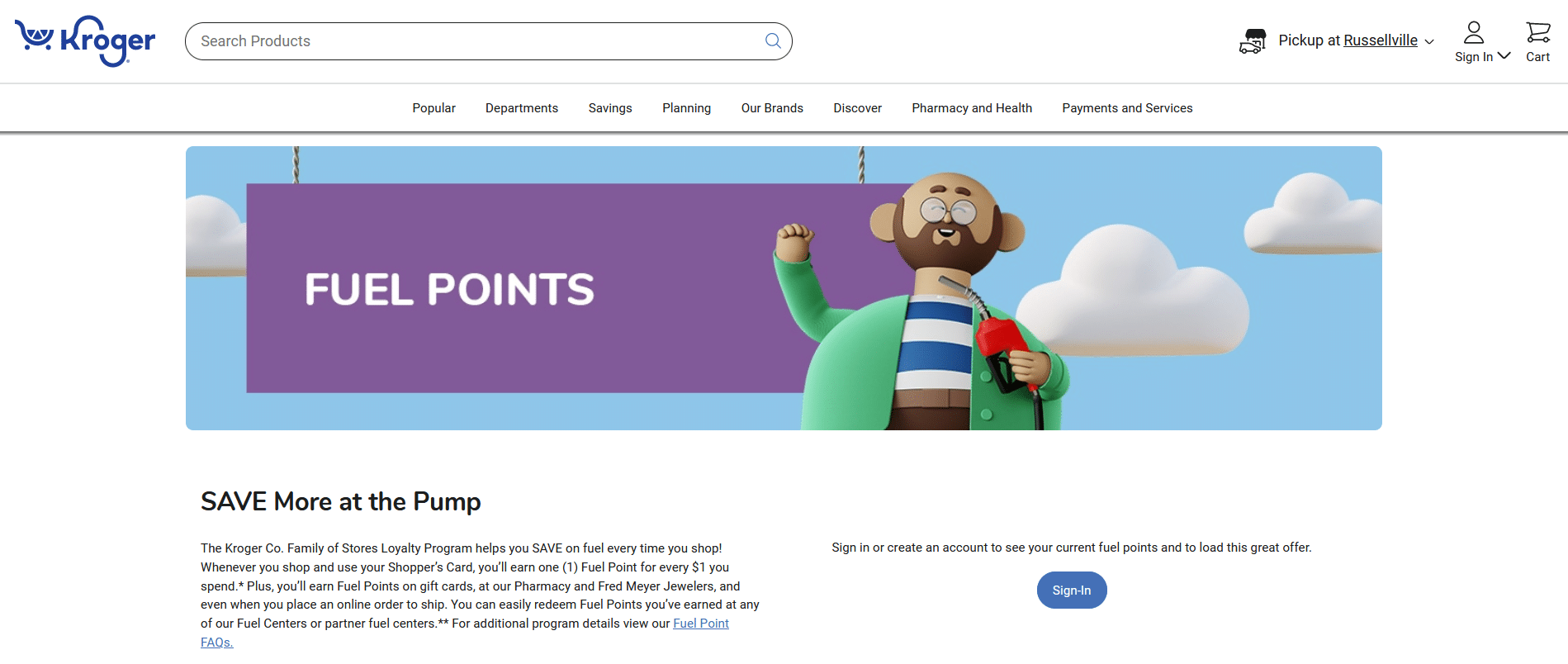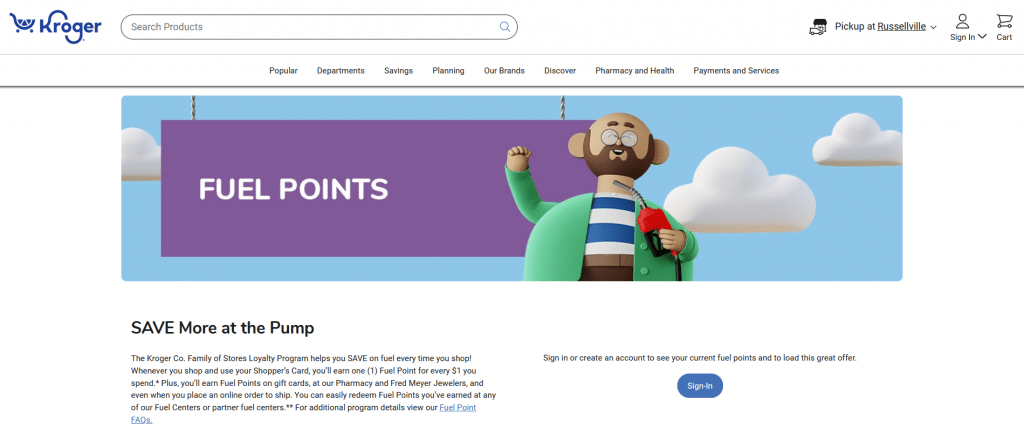 The price of gas can be pretty unpredictable. When gas costs go up, it doesn't mean that you can just stay home. You still have to fill up that tank so you can make necessary trips to work, school and elsewhere.
Fortunately for Kroger shoppers, the store provides some money-saving options. Fuel rewards help you to save money when you're doing something that you would have to do anyway, namely, filling up your gas tank.
In general, every dollar spent at a Kroger store translates to one fuel point. However, if you purchase a gift card that can be used on entertainment, retail, dining or travel, you could earn two, three or even four times the fuel points. Just keep in mind that this offer does not work on Kroger gift cards, only gift cards for other companies.
Kroger places no limits on how many fuel points you can earn. Nonetheless, the points do reset each month, and it is only possible to use points on up to 35 gallons of gas. If you need to know how many fuel points you have, just sign into your account or check the tally at the bottom of your store receipt.
If you earn 100 fuel points, you'll receive $0.10 off per gallon of fuel. Accumulate 200 fuel points, and you'll be eligible for $0.20 off per gallon of fuel. Those who accrue 1,000 fuel points are given a one-dollar discount per gallon for one fill-up.
Get National-Brand Items for Free if You Don't Like Kroger
Have you noticed Kroger-brand products on the shelves at your store? Some of these have names like Value Brands, Simple Truth Organic or Private Selection. Some of them simply bear the Kroger label.
Many of these products are meant to be lower cost duplicates of well-known brand-name items. Kroger promises that if you try one of these store-branded products and are not pleased, then you can exchange any unused portion of that product for the equivalent national brand. Just make sure that you keep your receipt to take advantage of the program.
Out of Stock Is Never a Problem
Did you try to order an out of stock item? It's no problem! When a Kroger associate makes up your order, that out of stock item will be replaced with an equivalent item in a larger quantity. If that brand is not available, then Kroger will replace it with a similar or higher quality product at the lower price.
Customers who are doing grocery pickup have the opportunity to approve the exchange before paying for the order.
Win $5,000 in Free Groceries
Have you ever taken a close look at your Kroger store receipt? If you have, then you may have noticed an invitation to participate in a short customer satisfaction survey. Doing so provides you with a chance to win $5,000. Only one person will win the $5,000 each month, but other survey participants may get $100 Kroger gift cards. In fact, 100 of these are given away every month. Even if you don't win anything, you still get 50 fuel points just for completing the survey. That alone is worth it.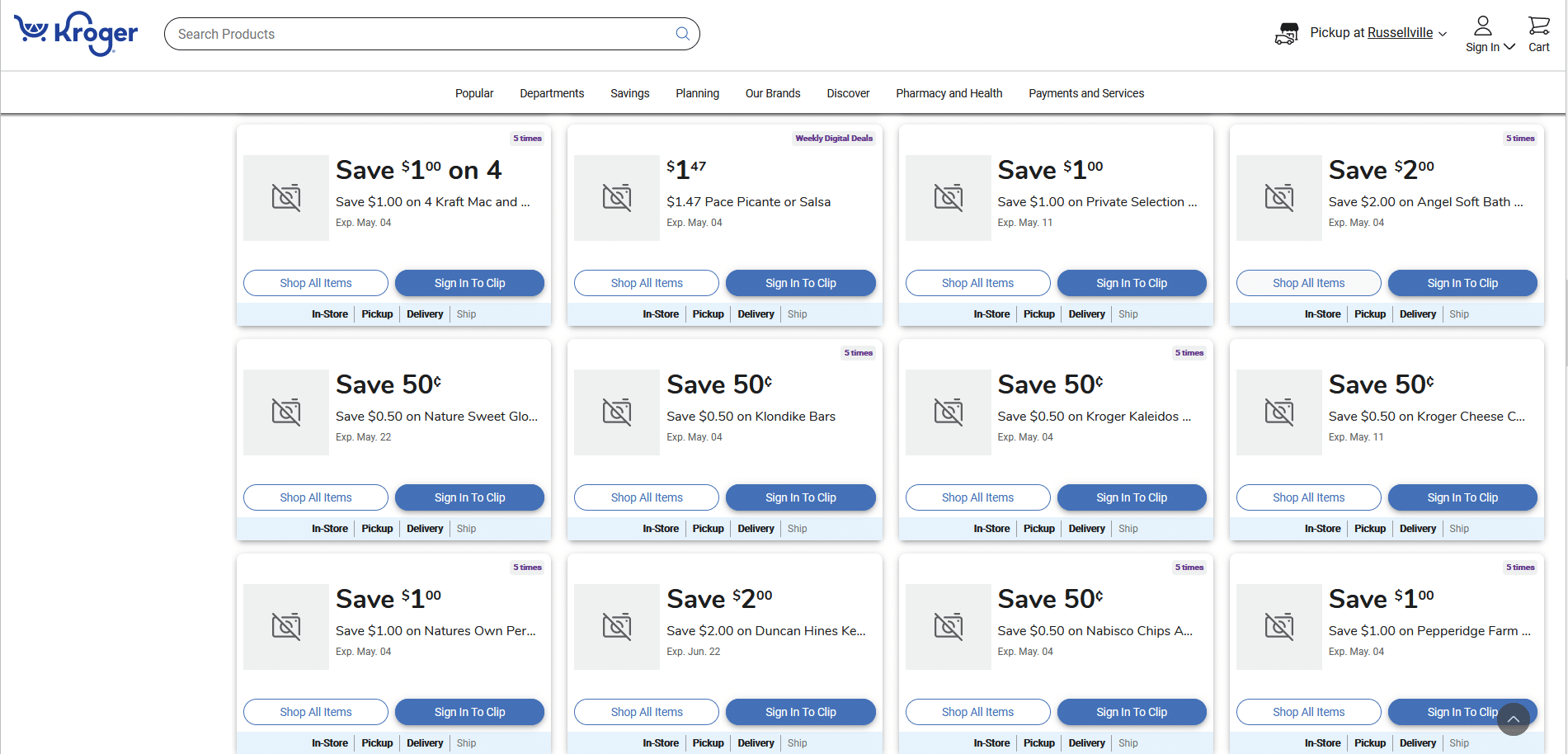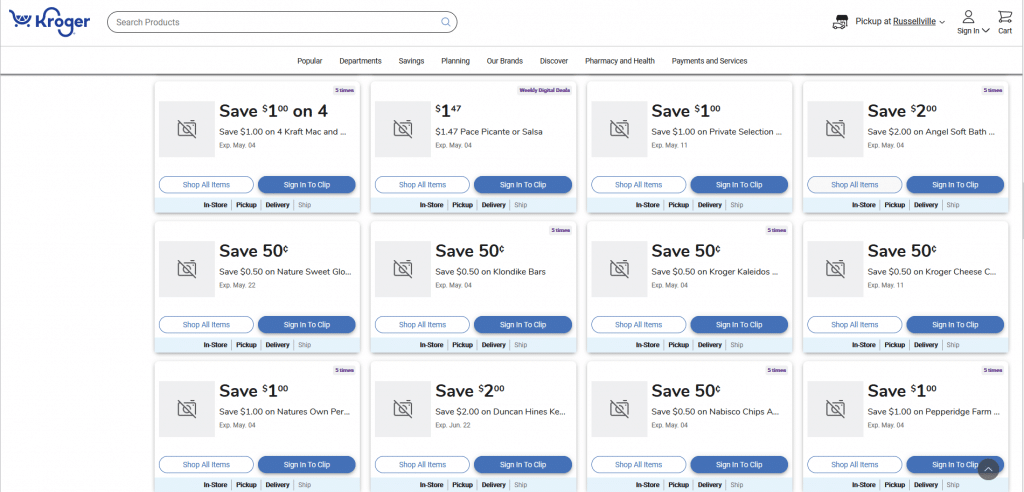 Kroger stores give you numerous ways to score coupons. You'll find weekly ads at least in the Sunday paper, and many people in the local area also receive regular fliers in the mail with numerous coupons. If you download the app, this will definitely give you access to even more potential coupons.
When you are shopping in store, make certain that you are paying attention to the Catalina coupons. Those are the machines at the checkout register that spit out long coupons that look a great deal like receipts. These Catalina coupons may be either manufacturer or store coupons. They could give you a dollar amount off of any purchase, but most often they give you a discount on a certain product.
Whether you use Catalina coupons, other paper coupons or digital coupons, make certain that you pay attention to the expiration date. Kroger's most recent coupon policy states strictly that expired coupons will not be accepted.
FAQs
Does Kroger take expired coupons?
Currently, Kroger does not accept any coupons past their stated expiration date. Try to use digital coupons with your store loyalty card and the app as much as possible to make certain that you are using your coupons before they expire.
How can I save more money at Kroger stores?
In addition to coupons, make certain that you are looking for yellow and red tags on shelves around the store. These typically are manager's specials. Reduced because they are approaching "best by" dates, expiration or are seasonal products, the tags on these products can give you a substantial discount. Look for them in the middle of aisles, near the door of the stock room, on end caps or even in carts placed around the store.
Does Kroger offer senior discounts?
People who are 55 or older may be eligible for even more savings at Kroger stores. Usually, such sales are offered on a certain day every month, like the first Tuesday. The discount frequently provides 10-percent off of the total grocery bill on that day. To remind you, the store will send you text alerts in advance so that you never miss your opportunity to save money.