Barnes & Noble Return Policy Guide
Important Note: When you buy through our links, we may earn a commission. As an Amazon Associate we earn from qualifying purchases. Content, pricing, offers and availability are subject to change at any time - more info.
Barnes and Noble is a popular American bookseller with the largest number of retail outlets in the U. S. You can purchase books, e-books, audiobooks, games, music, movies, and toys. If you purchased an item from Barnes and Noble and you're unhappy with it, you might be wondering what their return policy looks like.
---
Advertisement
---
You can return an item purchased in-store at Barnes and Noble within 30 days if you have the receipt. If you order online, you can return the item and the packing slip within 30 days of the delivery date. All purchased items must be in the condition you bought them.
Let's look at Barnes & Noble's return policy. This guide will inform you of the details and instructions on how to return any item purchased from this store properly.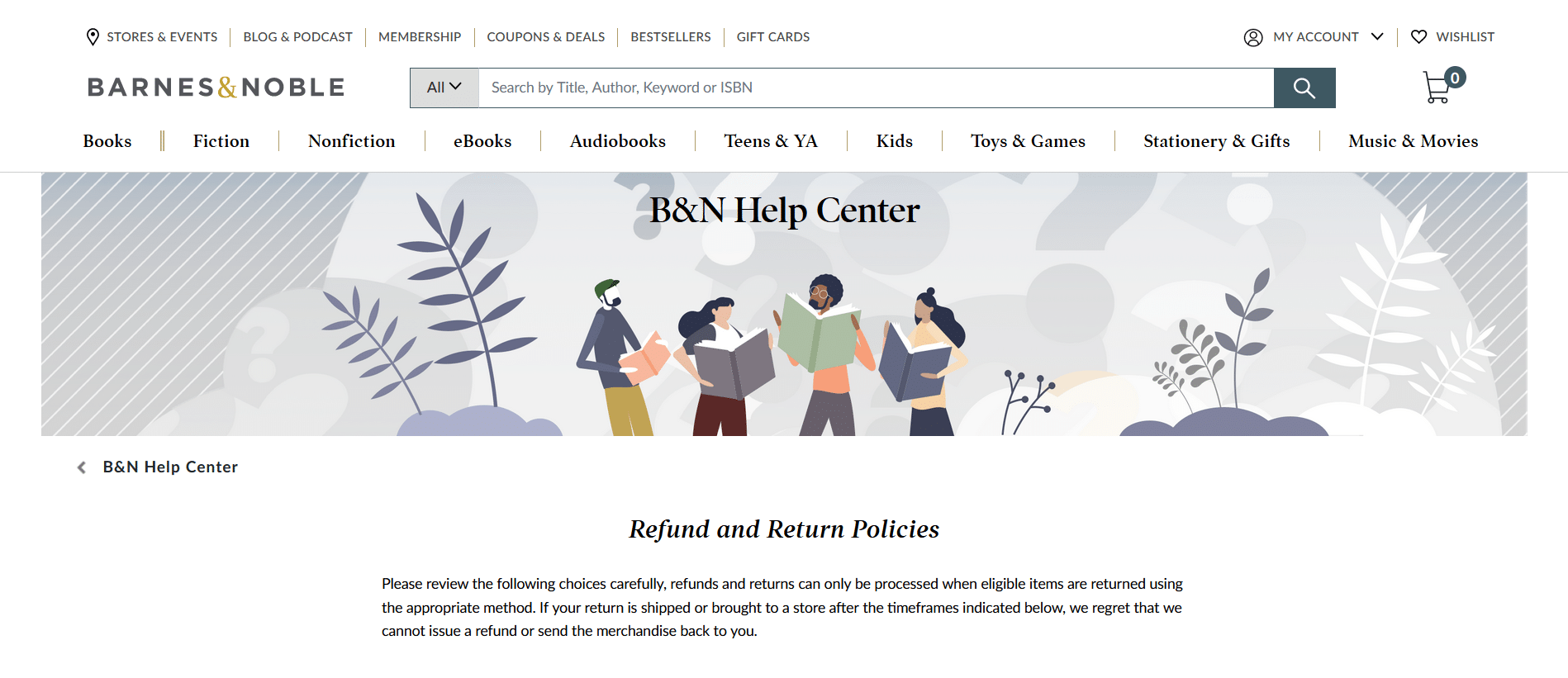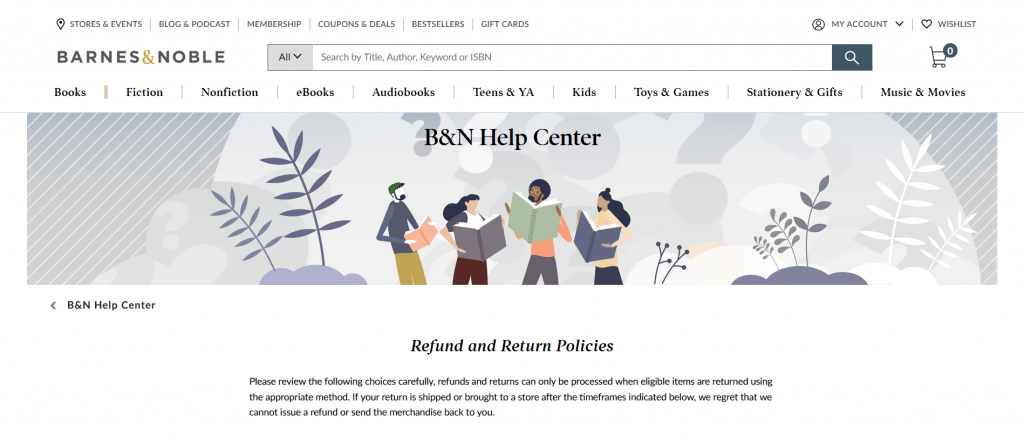 Sometimes we buy items we are not happy with or won't use. If by any chance, you're not happy with your purchase, you can get a refund from Barnes & Noble within 30 days of your purchase date. But only if the item is in its original condition. If you paid for the item via PayPal, the store will provide you with a gift card or in-store credit.
You will receive a full refund. The return policy only applies to new and unread books, unopened and undamaged vinyl records, CDs, toys, games, electronics, audiobooks, and movies.
If you ordered the item online, you could get a full refund if you return it within 30 days from the date of delivery. Barnes & Noble will not refund shipping fees. You can either return the item via mail or take it to any local Barnes & Noble store.
Some items have different periods for returns. Nook devices can be returned within 14 days if you have a sales receipt. If you want to return an item after 14 days, but within 60 days, Barnes and Noble will provide you with a gift voucher in the item's place.
You can also return a gift within 60 days of purchase if you have the gift receipt. You will not get a refund. Instead, store credit or Barnes & Noble Gift Card will be issued for the purchase price.
You cannot return NOOK audiobooks. If there are compatibility or quality issues, you can contact customer service at 1-800-843-2665.
Instead of a refund, Barnes and Noble will issue store credit for all textbook returns or items purchased at Barnes and Noble College.
If you bought an item that's part of a "buy one, get one" or "buy two, get the third free" promotion, you would only be able to exchange it. You will only get a refund if you return all the items that formed part of the sale to the store within 30 days.
Opened CDs, DVDs, toys, games, electronics, vinyl records, and audiobooks are only available for return if defective. You cannot exchange gift cards for cash.
| | |
| --- | --- |
| Can You Request a Refund Via | Yes/No |
| Email | No |
| Phone | Yes |
| Do Not Pay | Yes |
| Online | Yes |
| In-Person | Yes |
How To Return An Item At Barnes & Noble
Follow these easy steps to get a refund in-store:
Pack up the item properly.
Take the item with your cash register receipt or gift receipt to any local Barnes and Noble store.
You will be refunded via your original payment method.
That's all you need to do for a successful return. If you want to return online by delivering the item via mail, follow these steps:
Your item is delivered with a packing slip containing all return and refund instructions.
Pack up the item and paste the return label provided by Barnes and Noble on the box.
All items should be delivered to:
Barnes & Noble
Returns Department
Barnes and Noble Way
Monroe Township, NJ 08831
If you don't have a packing slip, you need to print the shipping confirmation document you should have received after placing the order. This document should be included in the box, and you should write the order number on the outside of the box.
You can also use DoNotPay, a company that will forward your return request to Barnes and Noble.
Items From Barnes & Noble You Can Return
Certain items are eligible for a return while others are not. The return policy applies to the following items:
The following items are not eligible for a return or exchange:
NOOK digital content and downloaded purchases, including ebooks, PDFs for SparkNotes and Quamut products
Access codes
Gift cards
Magazines and newspapers
Opened shrink-wrapped items
Used books
Returning An Item To Barnes & Noble Without A Receipt
Unfortunately, Barnes & Noble requires proof that you bought the item from them. You need a receipt or gift receipt proving you bought the item from the store before they will refund you.
Abusing Barnes & Noble's Returns Policy
To return an item successfully, you need to satisfy the following conditions first:
It is required that the item be in its original condition.
If the item has a shrink wrap, it must be intact.
Technically, you can read a book and return it if it's not damaged and you've managed to keep it in its original condition. If you buy a book in-store, Barnes & Noble will probably not track your return history, meaning you can abuse their policy by buying books to read and then returning it as long as it's within the 30-day period.
Unfortunately, many people abuse return policies on books causing authors to lose a lot of money. However, books will not be refunded if the book looks used. It would be difficult to read a book while still maintaining its original condition.
Regarding other items, it would be quite difficult to abuse the policy since 30 to 60 days is not a long time to use a product and then return it. Items in shrink wrap will not be accepted back if it has been opened. Other items like e-books are not returnable unless there is an issue with your device's compatibility.
Return Your Items With No Hassle!
Barnes & Noble has a fair return policy of 30 days if your item is in its original condition and with shrink-wrap intact if it was received so. However, you need a receipt to prove you bought the item from the store; otherwise, you won't receive a refund, exchange, or store credit. And there you have it! A complete guide to Barnes and Noble's return policy.