Are Gel Manicures Worth The Money?
Important Note: When you buy through our links, we may earn a commission. As an Amazon Associate we earn from qualifying purchases. Content, pricing, offers and availability are subject to change at any time - more info.
A gel manicure is a form of nail cure that utilizes a gel-based polish and needs UV light to harden the polish, locking it onto your nails. It's more durable than a regular manicure and can last for over two weeks instead of a regular manicure that lasts 2-3 days.
---
Advertisement
---
Every woman has a unique way of taking care of their nails — some go for weekly manicures, some periodically get nail manicures for an event, and others hardly visit a salon.
Irrespective of your liking, gel manicures are the perfect way to take care of your nails. They last longer, dry within minutes and don't chip easily. The uniquely formulated gel is applied onto your nails in coats and dry-roasted to harden under a UV light. However, gel manicures don't come cheap — you can incur double or even triple the amount you spend on regular manicures.
Are Gel Manicures Worth Your Money?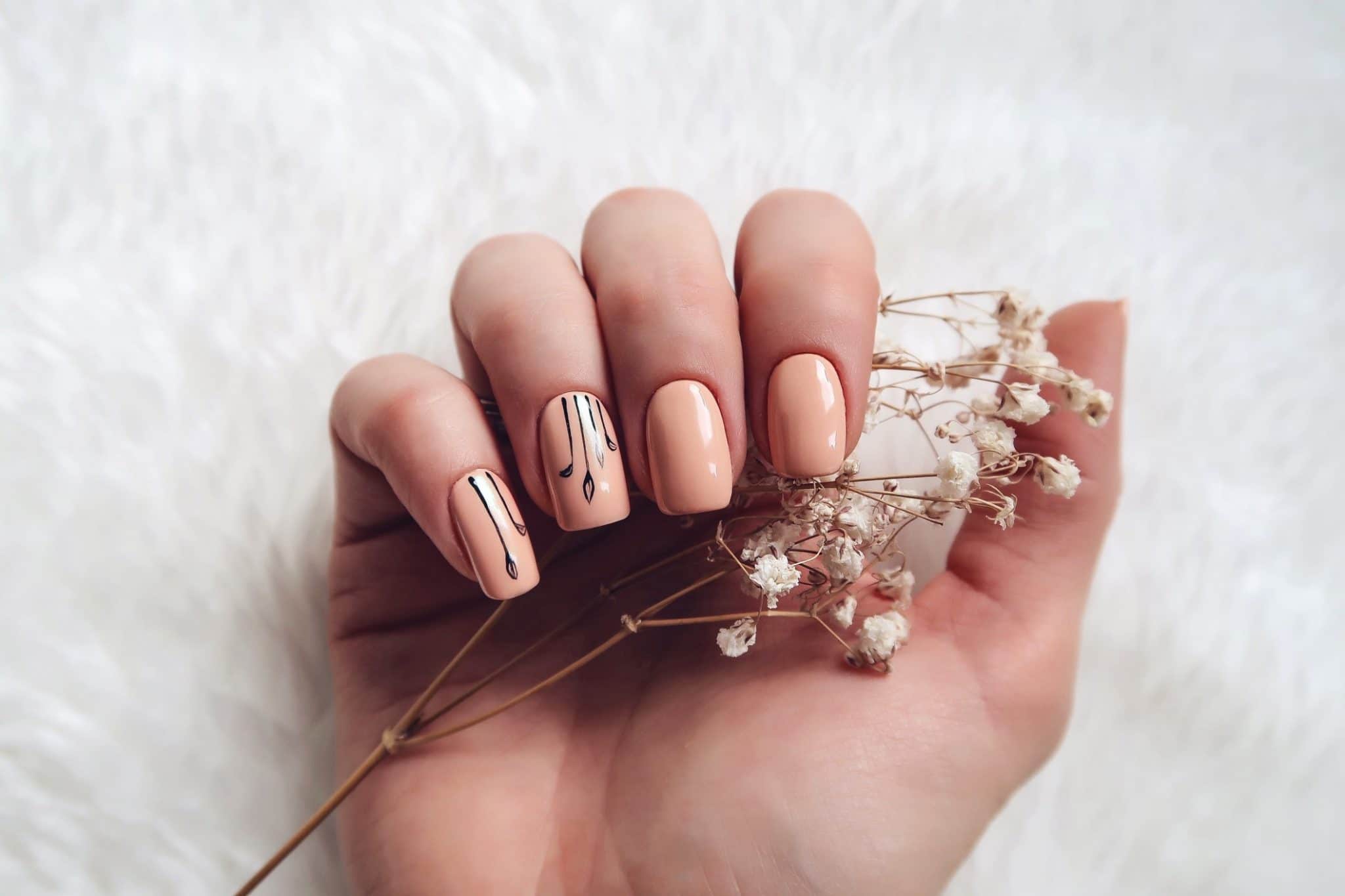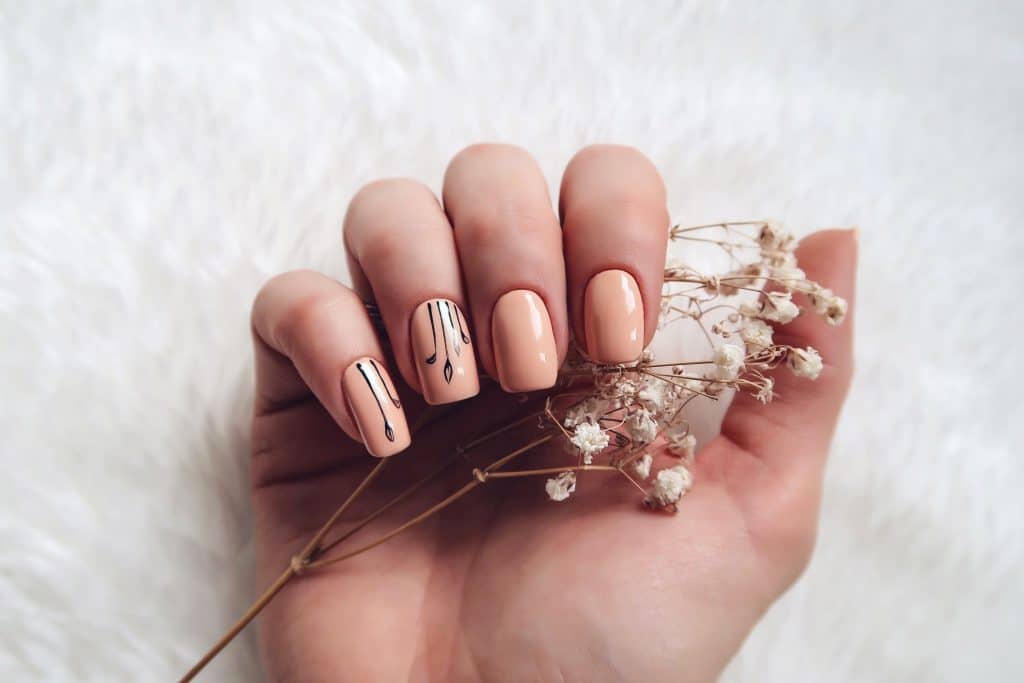 So, are gel manicures worth your money? Yes! Gel manicures are particularly worth your money if you prefer to get weekly manicures whereby you spend $70 or more each month on your nails. When comparing the cost of gel manicures in several cities in the U.S., it averages at around $35. The maximum and minimum prices are $50 and $25, respectively. On the contrary, on average, a regular manicure costs $15 across the U.S. Therefore, getting gel manicures is worth it as it can save you two monthly salon visits and some cash!
How Much Does It Cost at the Salon?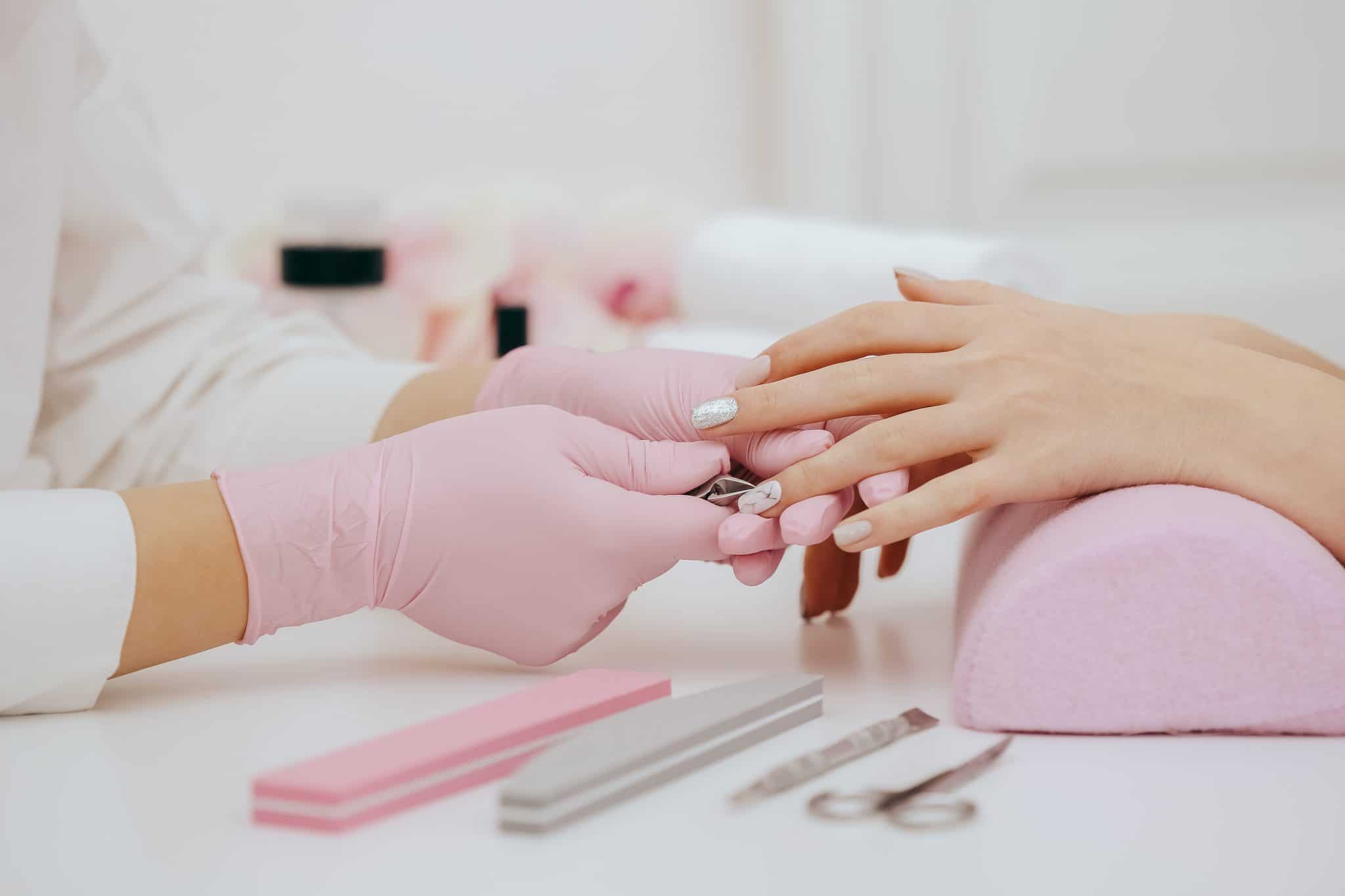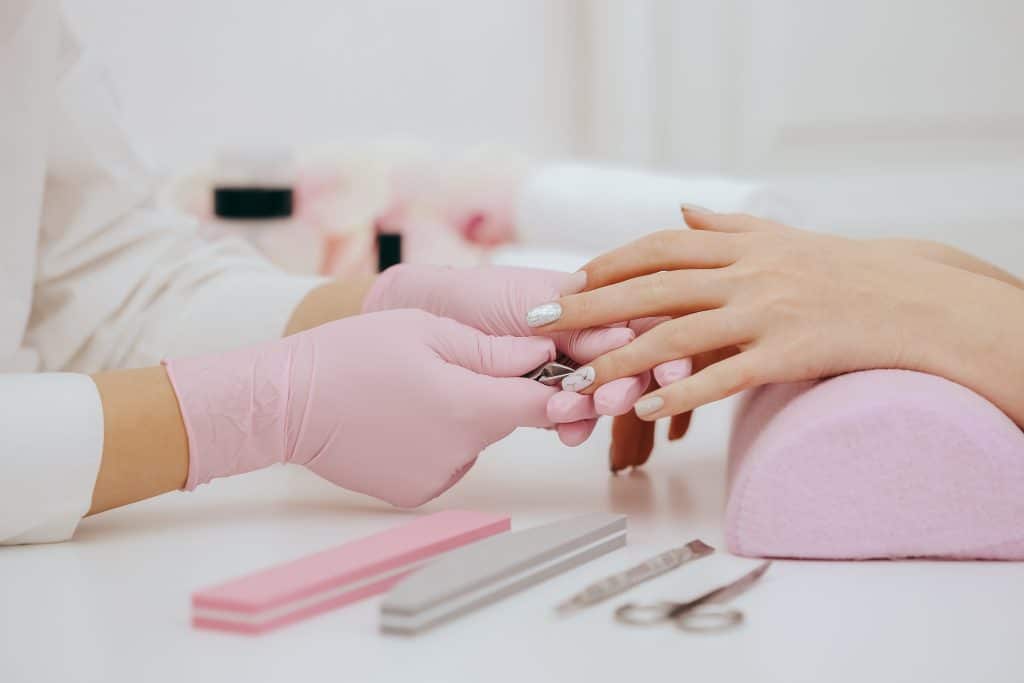 Generally, the cost of getting a gel manicure primarily depends on the brand and where you stay. In addition, the cost depends on the design, pattern, the quality of the gel product, the skill level of the nail technician or the style you prefer.
For instance, if you opt for the basic single-color gel manicure, the cost ranges between $35 and $40. However, if you opt for insane superstar-level nail art, the cost could go as high as $100 without including a 20% tip!
Therefore, a gel manicure can be a costly option if you're on a budget or need it for a single night event. In such circumstances, you can opt for a regular manicure. Nevertheless, if you're planning a long holiday trip and you need a chip-free nail art, then a gel manicure is the perfect alternative for you.
How Much Do Additional Gel Manicure Designs Cost at the Salon?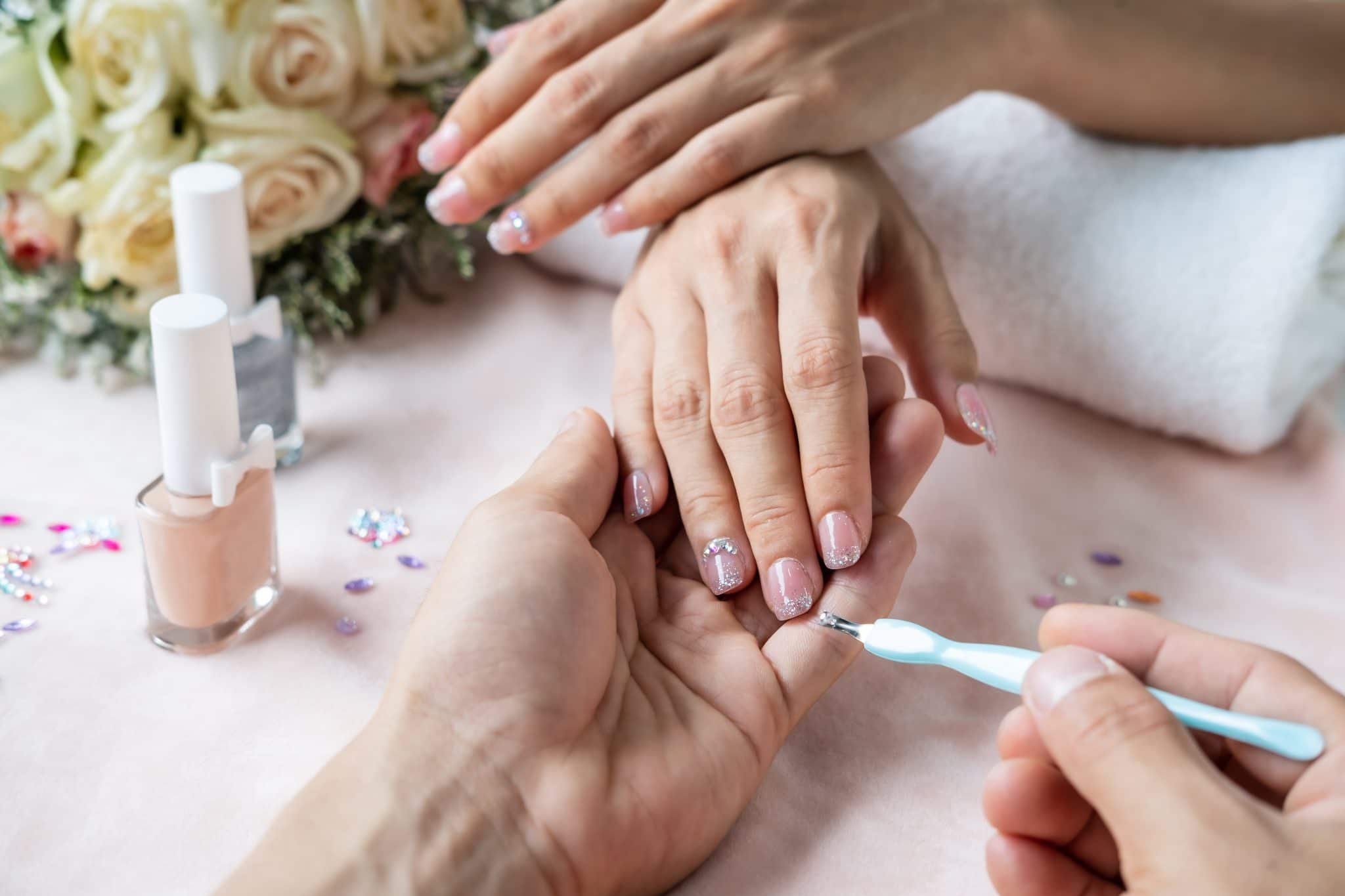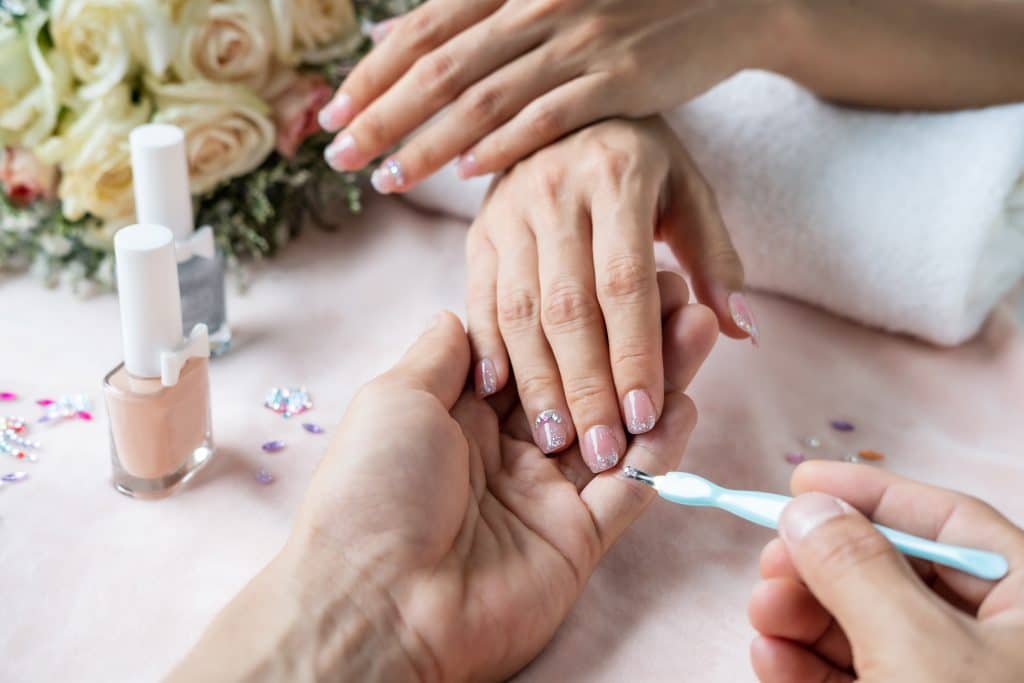 Gel manicure designs are often added onto the base nail polish in the form of nail stickers, paint, stamps, and rhinestones. Usually, the hand-painted gel nail designs are highly-priced, starting from $5-$15 per nail. This is because hand-painted designs take longer and extra effort to apply. At times, your nail technician can add a small design for free. However, even simple designs will often attract an additional $5 for every nail. Therefore, it's upon you to decide if the additional glitter is worth it or not.
How Much Does It Cost at Home?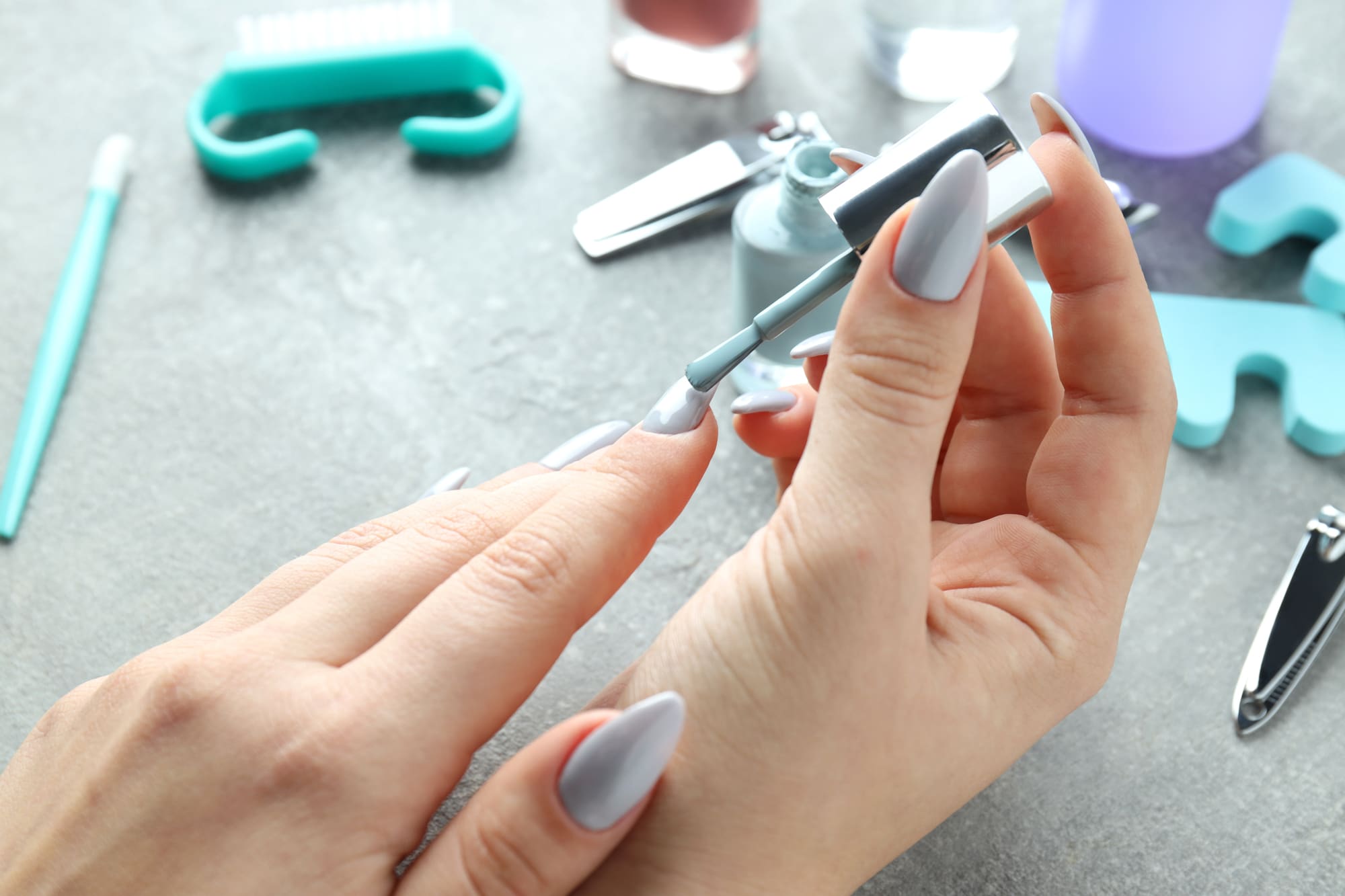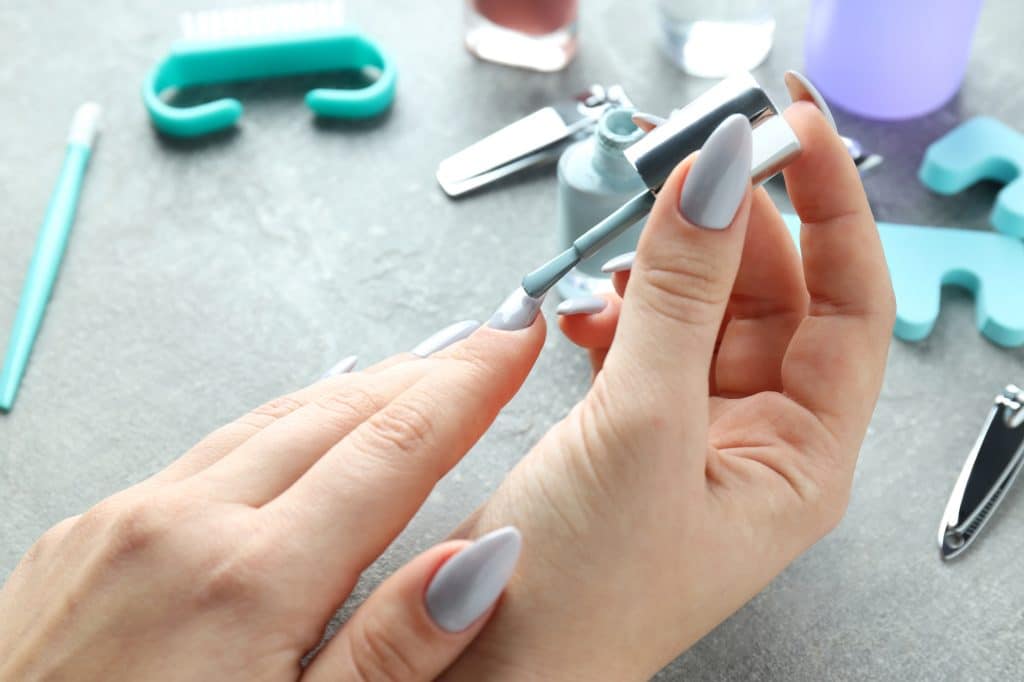 If you intend to gel your nails at home, the cost will definitely be relatively less. Depending on the brand you're purchasing, you can get gel nail polishes from $8 to $20.
Nevertheless, your initial costs will be relatively higher than you may have conceptualized. First, you'll have to buy a UV/LED light (which goes for $20-$60) for curing the gel. Second, you'll need a gel top coat (which goes for $8-$20) to use on top.
Additionally, you'll have to cater to other expenses for non-essentials, including hand lotion, vitamin oil, and gel removal tools. Ultimately, it can cost you between $70 and $300 to get gel manicures at home.
How Long Can It Last?
If you're new to gel manicures, you might be wondering how durable they are! Well, a gel manicure can generally stay intact on your nails for up to 14 days. Additionally, if you give them proper care by regularly applying lotion and cuticle oil, they can last up to four weeks!
Gel manicures are worthwhile and advantageous, particularly if you're having consecutive events, including a job interview, wedding, vacation, or a formal gathering. They are durable and don't chip out easily.
How Can I Lengthen the Lifespan of My Gel Nails?
Several aspects can influence your gel nails' lifespan, glitter and freshness. These factors differ from one individual to another. However, lifestyle customs and deeds are the most prevalent reason your gel nails may not be as durable as they should be.
For instance, if you use your hands more often at your workplace or during personal chores at home, they're likely to get damaged. For instance, water is a major culprit for gel nails, impacting everyone.
Thus, if you intend to keep your gel nails for 2 to 3 weeks, avoid touching the water as much as possible. Warm water is especially harmful since the temperatures can cause lifting and get rid of the glitter. To avoid water from damaging your gel manicure, you can wear gloves when handling water.
How Can You Remove Your Gel Manicures?
You should be careful while getting rid of your gel manicures, especially if you're doing it yourself. If you do it the wrong way, you can weaken your nail beds, causing long-term damage.
Because your nail beds and cuticles are living, indeed, they require some care to thrive. As a result, you'll have to be more careful during the application and removal of the gel. That's why you should avoid home removal and instead visit your salon for professional services.
Are UV Lights Safe?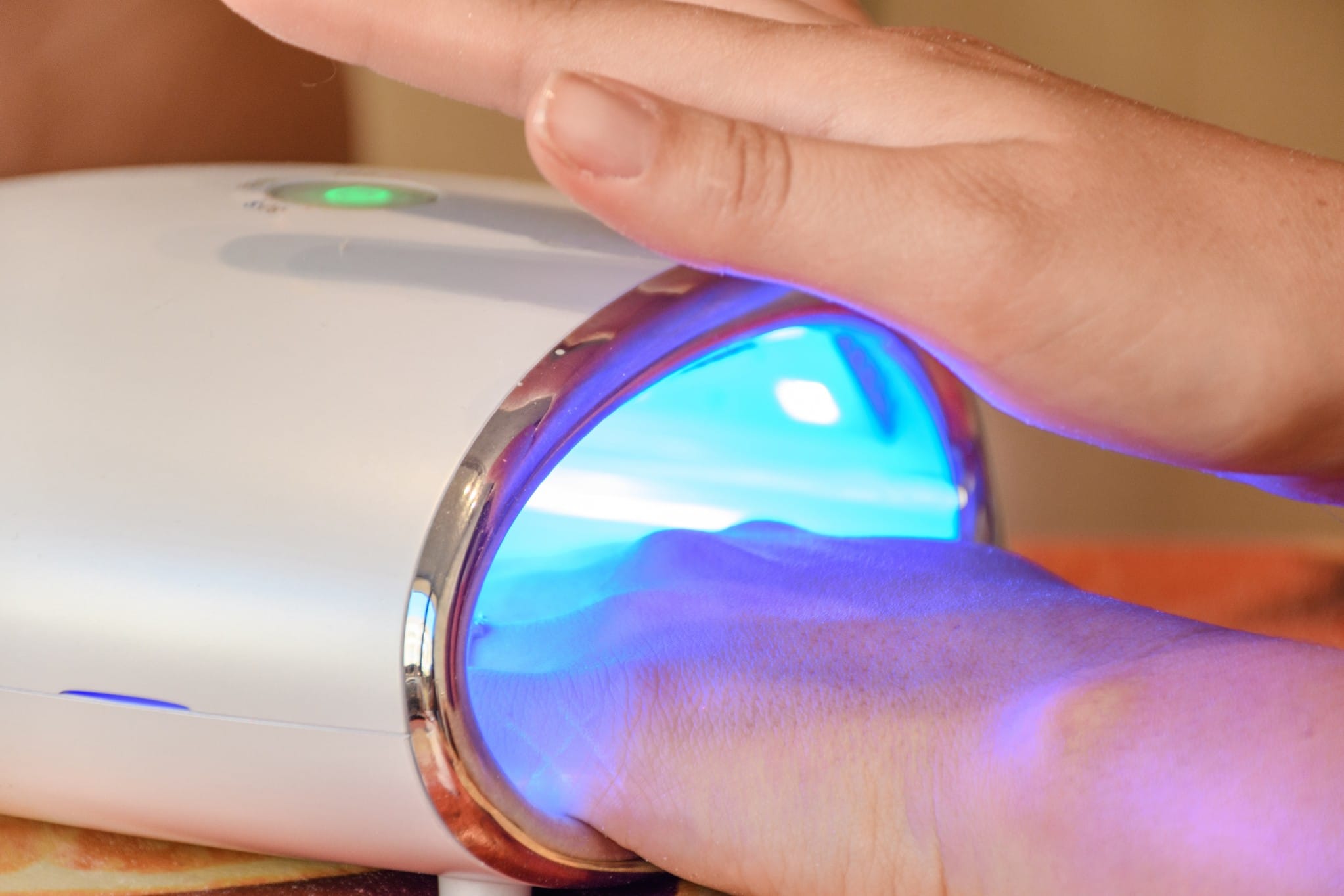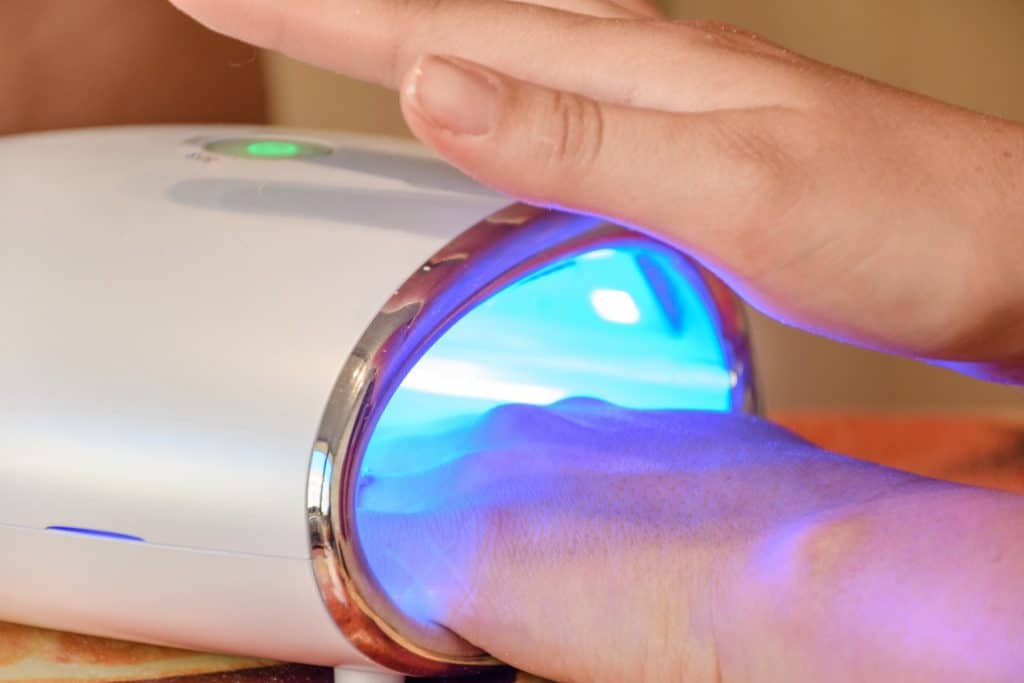 The main condemnation of gel manicures is the UV lights used to cure the gel polish, as they can lead to premature aging. In addition, the UV lights you expose your hands to puts you at a greater risk of getting skin cancer. Therefore, it's advisable to apply sunscreen to your hands before getting gel manicures to protect your hands against skin cancer risks.
How Can You Remove a Gel Manicure?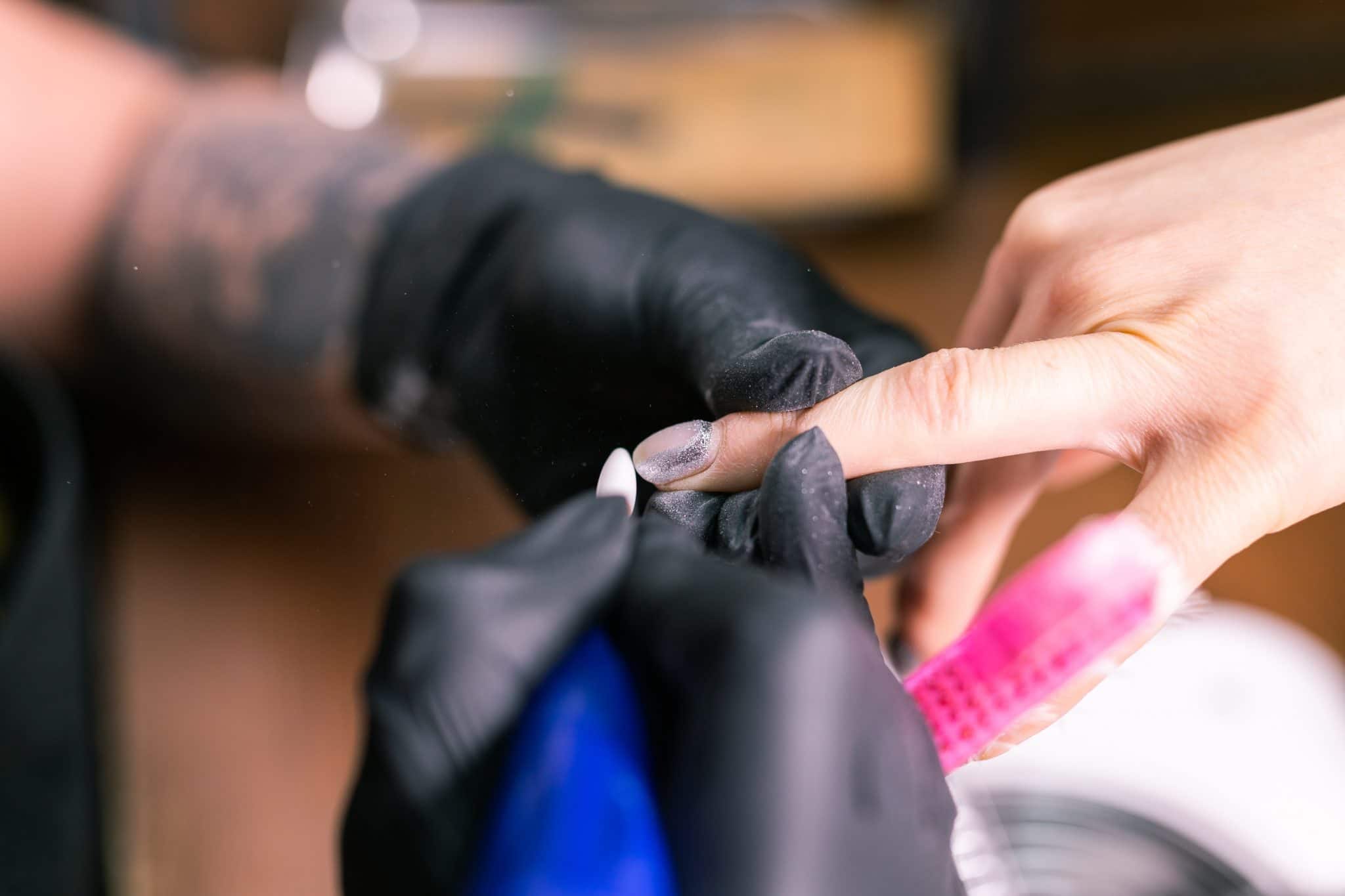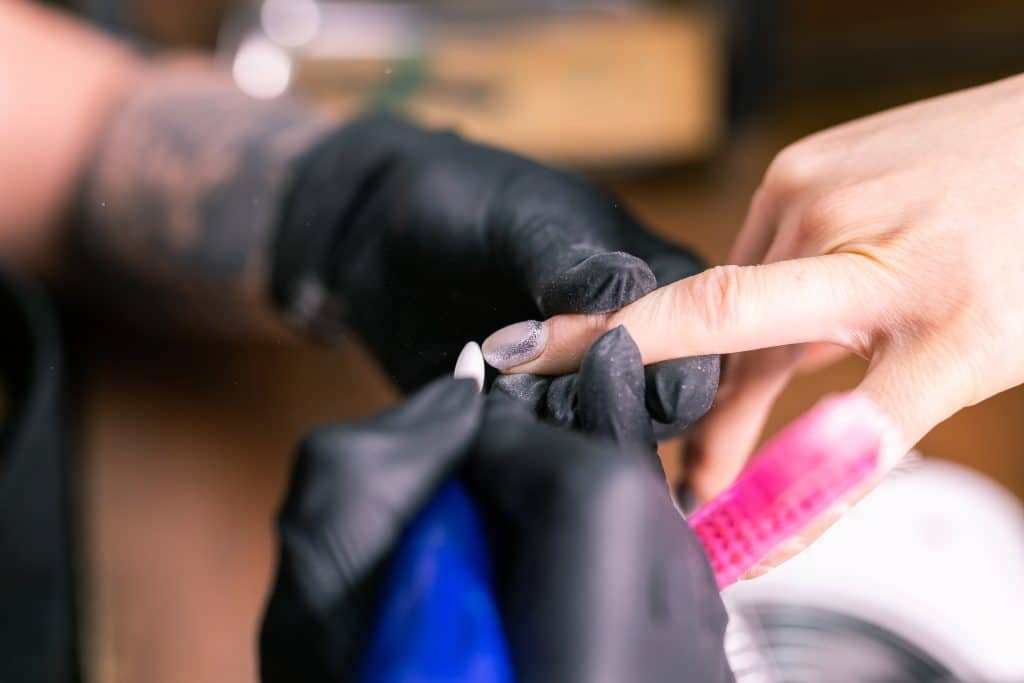 Getting rid of your gel manicure requires patience. Whether you intend to remove your gel at the salon or home, there are steps to follow. First, you'll need to cover each of your nails using an acetone-immersed cotton ball. Second, you'll have to fold aluminum foil on each finger to grasp the cotton in position. Finally, you can allow between 10 and 15 minutes, and the gel pol sh should peel off your nails without having to scrap or file.