Amazon Lightning Deals Guide
Important Note: When you buy through our links, we may earn a commission. As an Amazon Associate we earn from qualifying purchases. Content, pricing, offers and availability are subject to change at any time - more info.
Key Takeaways
Amazon lightning deals are fundamentally promotional discounted prices on certain objects with a limited duration. A lightning deal is only available to a predetermined number of people within the duration, so shoppers must be quick to purchase the item as it is a first-come, first-serve scenario.
Throughout the day, Amazon offers thousands of similar bargains via the Today's Deals section. Buyers have responded positively to its unique flash sale model, as proven not just by sales figures but also by the fact that the Today's Deals section is one of the most frequented sections worldwide on Amazon's website.
Amazon Lightning Deals are not always easy to get since they include quantity restrictions, time constraints, and a waiting list. However, it is constantly updated with new sales introduced almost every 5 minutes if you do miss something you really want.
Have you ever stopped to consider just how much of our lives are spent online? From entertainment to shopping, we live in an unprecedented age of convenience. Amazon sits on top of this vast empire; with a range of products, discounts, and specials, there is something for everyone on Amazon. But what are Amazon lightning deals, and how do they work?
---
Advertisement
---
We all love specials, but lightning deals require lightning reflexes! Amazon frequently posts these daily deals; the catch is that you need to be quicker than almost everyone else. But how exactly do these deals work? Are there particular items that go on special more frequently? And why does Amazon have lightning deals?
What You Need To Know About Amazon Lightning Deals
Amazon's lightning deals are fantastic opportunities for shoppers to grab superb items at discounted rates. But you'll need to be quick to the draw as these deals only last for a couple of hours.
While Prime day is limited to two days, new lightning deals are generally available every day (except during Prime day specials). Products that come off a lightning deal may circulate back on again, but there is no guarantee that they will do so.
How Do These Lightning Deals Work?
Amazon usually advertises these deals on their "Today's Deals" and "Prime Day" webpages. The possibility to "stumble" onto a lightning deal while shopping also exists, so while you shop, keep your eyes open for spectacular deals.
Lightning deals are strictly one of the particular items per customer, provided they purchase the item within the time limit and before other shoppers claim all the deals.
On the Prime Day special, lightning deals are only accessible by Amazon Prime members, adding a level of exclusivity.
The Amazon website displays the following information for each Lightning deal:
The products/items that are relevant to the lightning deal.
Color, size, and other variations applicable to the item.
The discount for the promotion and the new price (with the discount subtracted) excluding tax.
The percentage of claimed deals as a status bar.
The remaining duration for purchasing the item on the promotional discount is a countdown timer.
If items are available, an "add to cart" button will also be present.
If all the promotional discounts are claimed (but not yet purchased), you should see a "join waitlist" button instead of the add to cart button.
Once you've claimed the lightning deal, you must ensure that the promotional discounts checkbox is ticked.
Once the item is in your cart, you'll have 15 minutes to purchase the item before the discounted price expires and reverts to the original price (undiscounted).
Does Amazon Give You Fair Warning About Lightning Deals?
Although you might be anxious about finding a deal before everyone else, Amazon is pretty open about it.
You can enable notifications to allow Amazon.com to alter you to the latest deals when using the Amazon app. You can even view what items will be on special in the future.
Why Does Amazon Run Lightning Deals?
Amazon's primary motivation for running lightning deals is to get more people onto their pages.
Specials, promotions, and deals are all tactics to appeal to us, the consumer, in the hopes that we'll come back again and maybe even purchase other items that are not on special (we've all been there, we start buying that one item we needed/came for, and suddenly our cart is full of many other items).
Amazon's lightning deals also benefit companies selling on Amazon because their discounted item pops up on the feed, alerting consumers that that company exists and hopefully attracting customers back again.
As a vendor/seller on Amazon, you're not compelled to put your products on promotional discounts, like lightning deals, but your product will receive greater exposure if you can afford the discounts.
When Is The Most Popular Time For Lightning Deals?
The great news is that lightning deals run every day.
Lightning deals usually run for between 4 and 12 hours, Amazon dependent. There are usually deals running 24 hours a day (with a great deal of overlap), and new deals may start as often as every 5 minutes.
What Items Are Usually On Amazon Lightning Deals?
Most of Amazon's wide selection of products are eligible for lightning deals. However, Amazon has certain criteria a particular product needs to fulfill before it's considered "deal-worthy."
These criteria include:
The vendor/seller needs to be a "Professional Seller," with an overall rating of at least 3.5 stars, and they need at least 5 Seller Feedback Ratings per month.
The product/item needs to be rated at least 3 stars, with a sales history on Amazon.
A variety of variations improves the chances of approval.
The product needs to be appropriate, non-offensive, restricted, or embarrassing.
The product needs to conform to Prime standards.
Only "New" products are eligible.
The item needs to comply with customer product review policies.
The product needs a valid reference price, and it should comply with Amazon's pricing policies and deal frequency policies.
How Good Are Lightning Deals?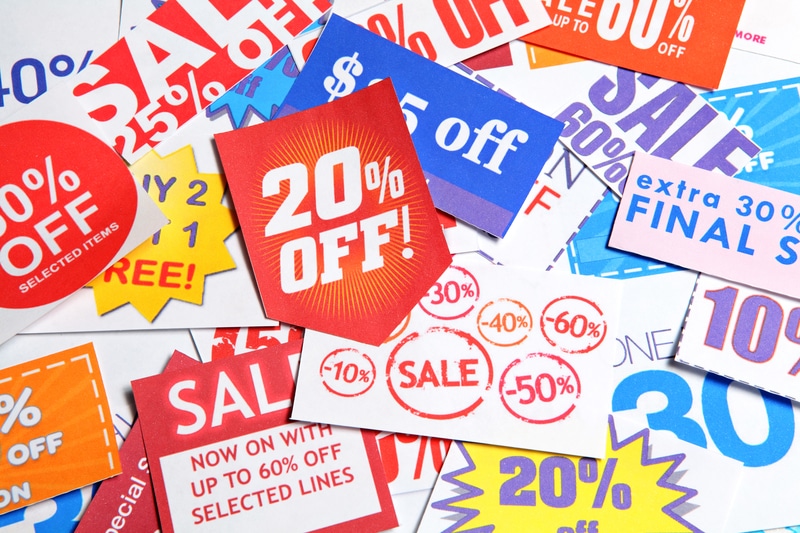 As a consumer, not all lightning deals are gold mines, and often you might be caught up in the buying frenzy (especially around the holiday season, aptly named the "silly season"). You can usually score a bargain if there is a specific item that you're waiting for to go on special (or a similar product comes on a lightning deal).
But caution is always warranted when spending. Shipping costs (for non-Prime members) and tax are also something you'll need to factor in.
With the Amazon app, the Today's Deals page, and an Amazon Prime membership, the consumer stands to benefit from lightning deals. You are afforded time to plan ahead of purchases, and if you're savvy enough, you could do all your holiday and birthday shopping months in advance.
As a seller/vendor, Amazon deals may seem costly initially; however, the payoff in consumer interest in your wares generally makes up for the discounted prices.
As a seller, you'll need to be wise in not sacrificing your finances, i.e., making a loss that cripples you financially, to bring more customers to your products.
Amazon, Lightning Deals, And Life Online
Amazon is often our port of departure for many items/products with the convenience of shopping online, which is a small wonder with the vast product range. Amazon's lightning deals are a fantastic way to find brilliant, cost-effective, quality products. Haste is, however, required as these deals are limited in duration and numbers available. You'll also need to avoid getting into a spending frenzy while surfing the Today's Deals and Prime pages.
Additional Shopping Tips
Consider Adding Items To The Cart Ahead Of Time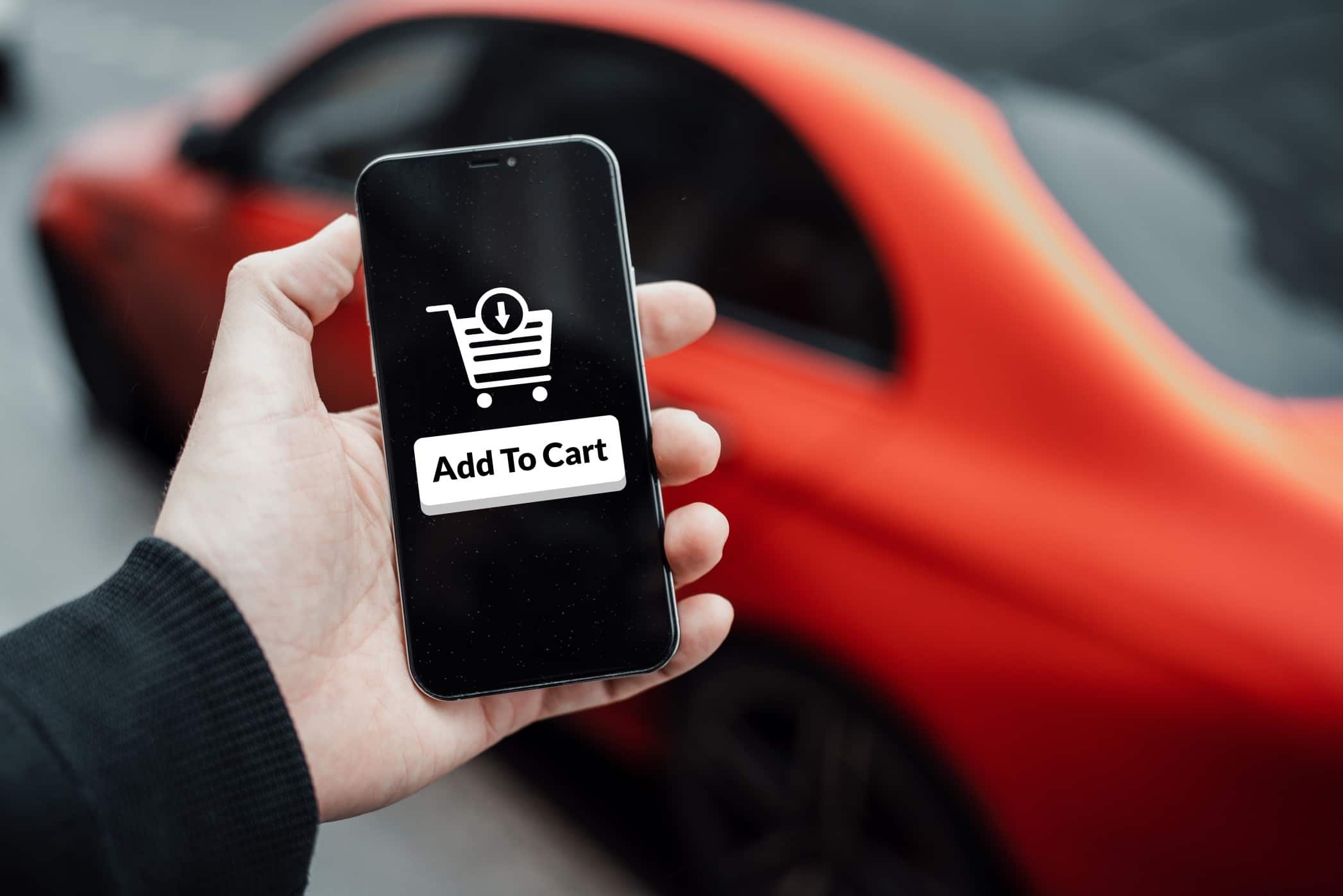 It's a good idea to look around before the Lightning Deal goes live if you intend to buy many things and don't want to place more than one Amazon order. Make sure you're keeping an eye on the goods you want to buy, and then add other items to your basket ahead of time. When a Lightning Deal that you desire becomes online, you'll be able to add it to your basket and check out quickly.
Also, if you're a Prime member, you may schedule a free shipping delivery on what's known as your Amazon Day. This benefit allows members to select up to two favorite delivery days per week. And sometimes you can get additional bonuses like $1 or higher in digital credits for choosing this day.
Avoiding FOMO
The Lightning Deal is designed to play on the customer's fear of missing out (FOMO) by imposing both a time and a quantity limitation. There are constant updates on Lightning Deals and some only last for minutes; as a result, a FOMO often occurs with some buyers. If you keep yourself updated by clicking on the 'watch' option on items you are interested in, you can have more confidence in being updated as soon as a deal becomes available.
This way, updating your cart may provide you with a sense of security since the items you are mainly interested in are being watched, preventing you from indulging in the sense of FOMO and potentially buying an item not really worth the money.
Related Questions
How Does Amazon Lightning Deals Work?
Lightning Deals start at a certain time and are only accessible to one client until the offer period finishes or the item is sold out. They usually last approximately six hours. 

You have 15 minutes from when you add one to your cart to finish your transaction and receive the discount. If you don't check out within that time frame, the discount will expire, and another customer will be able to take on the opportunity.
Are There Any Advantages Of Becoming An Amazon Prime Member?
If you want to take advantage of Lightning Deals, you might be wondering if you need to be an Amazon Prime member. Fortunately, that isn't the case; just remember that Prime members get access to benefits that non-Prime members don't.

Prime members, for example, have first access to some forthcoming Lightning Deals. It usually takes roughly 30 minutes for the offer to become available to all customers, so getting a head start boosts your chances of getting a deal before it sells out. In addition, every year, Prime members are the only ones who may shop the Prime Day bargains.
How To "Watch" An Amazon Lightning Deal?
You can browse all discounts 24 hours before they go live in the Upcoming Deals area on your PC or in the free Amazon app to keep on top of deal availability. When a bargain begins, click "Watch this Deal" to receive push alerts on your phone.

By clicking the "Watching" column, you can view the items you've added to your watch list. To stop watching a deal, simply click the "Watching" tab again, and the software will stop watching it.
When Are the Best Amazon Lightning Deals?
Black Friday and Prime Day are shopping events when sellers compete fiercely with each other. As a result, they need to offer a higher discount to boost product exposure and encourage shoppers on Amazon. As a buyer, these two events are fantastic days to shop to capitalize on this intense competition to save money using Lightning Deals and other deals. That being said there are other events throughout the year like July 4th sales, Valentine's Day, Labor Day and many others.