Here is my mailbox of free stuff from March 17th 2019 through April 18th 2019. None of these are still active anymore except the for a few free stickers, the Makeup Eraser, possibly the OJAS / Sampler snacks (or at least new ones), the freebate Forto shot, any Loacker rewards are still good, Breathe Right is a long going on and the Culturelle Kids might still be active.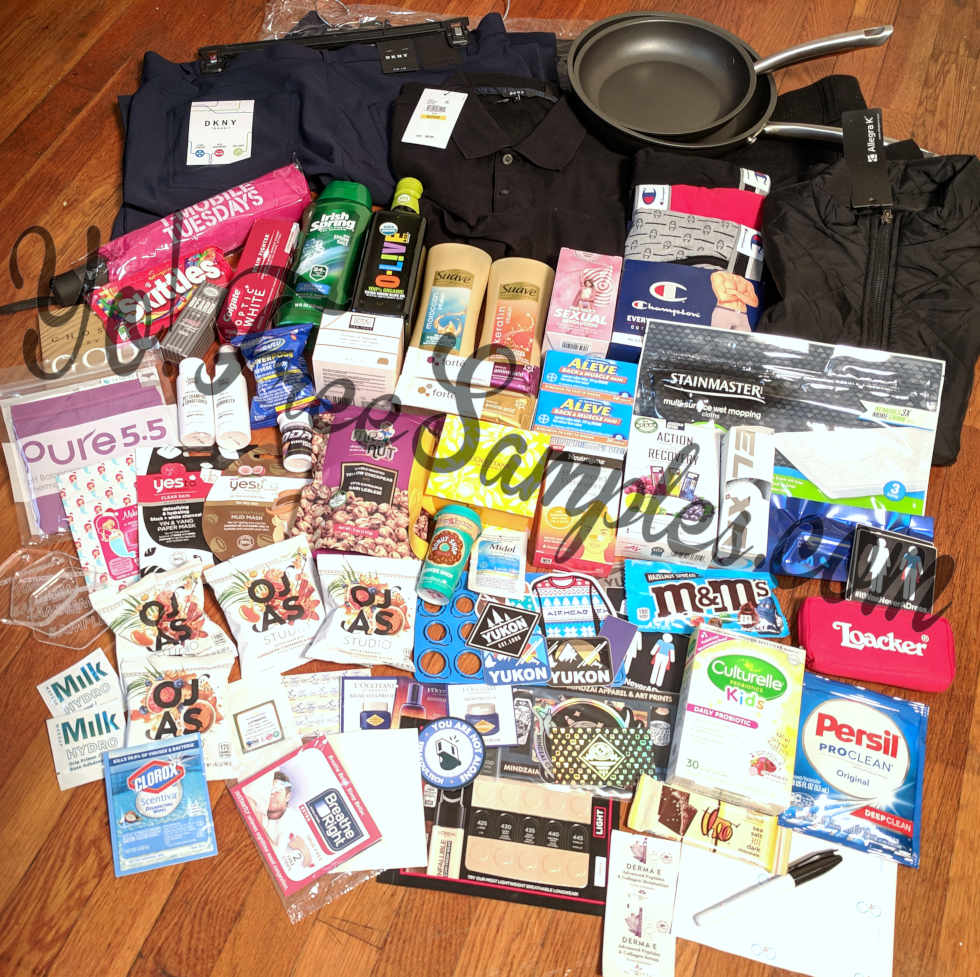 You can click the image to view a larger version too!
You can get these too! All I did to get these was sign up for and apply for everything I qualified for posted here on Yo! Free Samples. Follow along via the daily email or if you are finding only expired offers, try faster SMS alerts or Telegram alerts.
Got your own freebie photos to share? Share in our Facebook group!