FREE Healthy Essentials Beauty, Baby or Wellness Sample Pack
Important Note: When you buy through our links, we may earn a commission. As an Amazon Associate we earn from qualifying purchases. Content, pricing, offers and availability are subject to change at any time - more info.
Get a beauty, baby or wellness sample pack from Johnson and Johnson's Healthy Essentials. You can also choose to get notified for brand updates from Aveeno, Band-aid, Benadryl, Bengay, Clean & Clear, Desitin, Imodium, Johnson's, Lactaid, Listerine, Lubriderm, Motrin, Mylicon, Neosporin, Neutrogena, Pepcid, Roc, Rogaine, Sudafed, Tylenol, Visine and Zyrtec. Pick your sample pack fast while supplies last!
---
Advertisement
---
There is an email issue! Seems lots of people are having issues with the email field, keep trying different emails that you may have. You can try all caps. Or try signing up here first then logging in. Or if you have gmail you can try using an "alias". For an "alias" example, if you have janedoe@gmail.com, you can add a plus sign like so: janedoe+school@gmail.com or janedoe+freebies@gmail.com or janedoe+pleaseworkwhyisntitworking@gmail.com and they will all go to janedoe@gmail.com – something to try but not guaranteed to work. Just keep trying different emails seems to be the only solution around it or trying again later. This only works with gmail.com addresses.
How to get free sample pack:
Visit the companies website by clicking "Get This Offer (External Website)"
Create an account, you may need to enter a different email if you run into issues.
Once you create your account, choose which brands and what sample pack you want.
After you pick your sample pack, just wait 8-10 weeks for the free sample pack!
For those concerned about it not saying anything about a sample box on the first page, it shows the sample box text after you sign up (as of 6/13/17 11:31 AM EST) as shown below. If you don't see this page perhaps try another email or browser like Chrome or Firefox? Not sure why some people don't see this page below: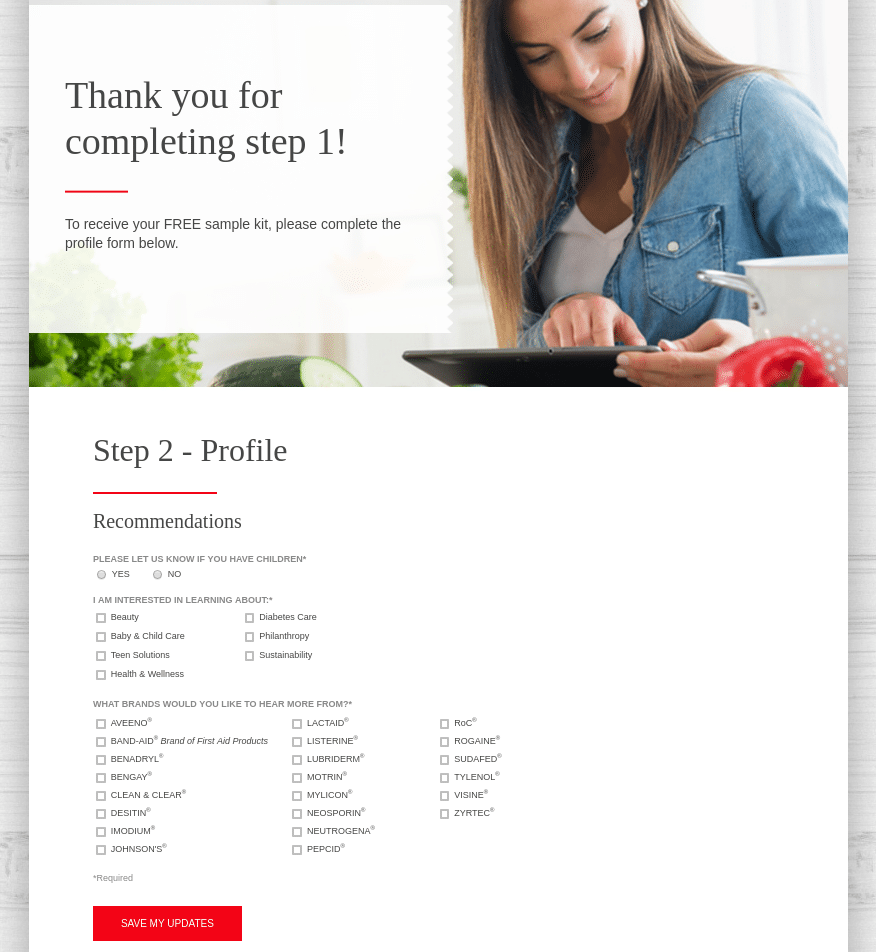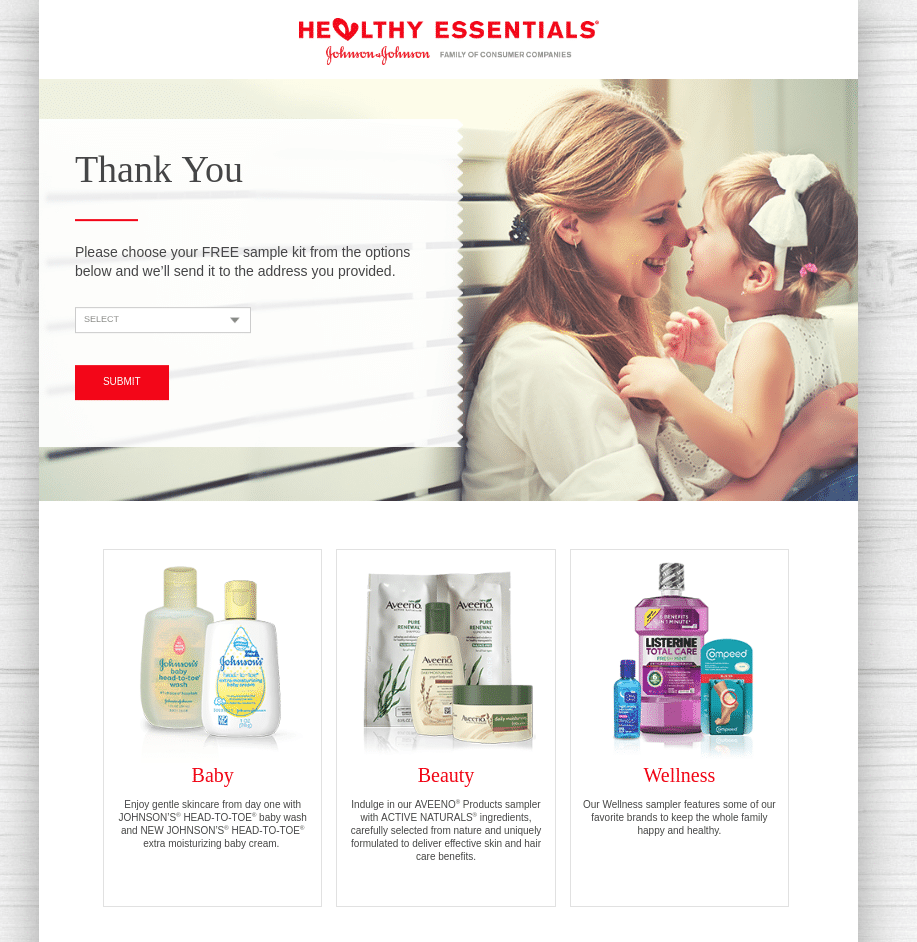 * US Only. Limit one set per household. While supplies last. Originally found on Vonbeau. Please allow up to 10 weeks or more for delivery & processing. Samples may or may not come depending on if the company can fulfill the samples or any reason up to their discretion at all.