Here is the latest sample update. I hope you all had a packed mailbox since the last update. As usual I'm sticking with the "The Good, the Bad and the Ugly" theme for this update. Let's start with the good news.
The Good: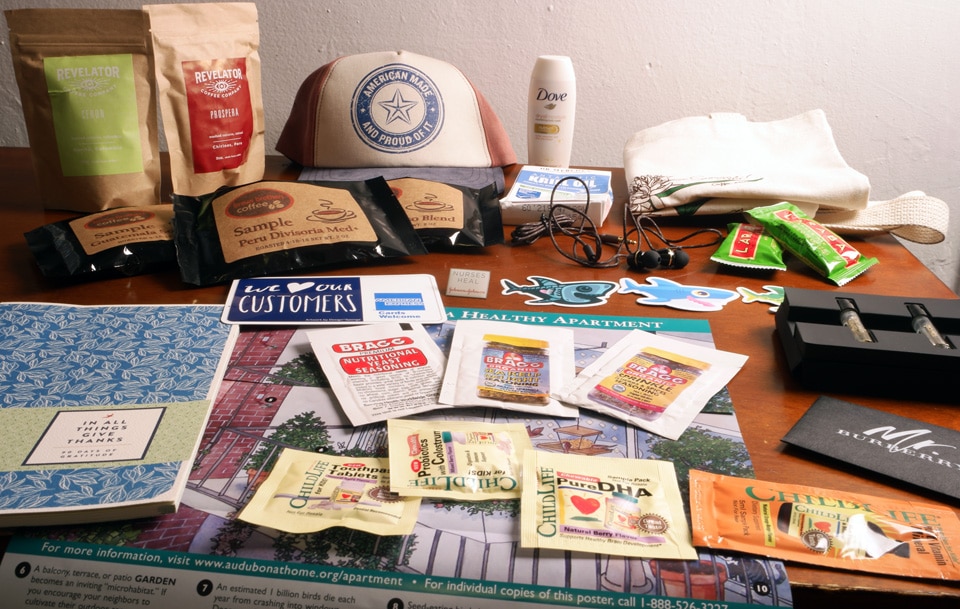 Freebies received: Another great week and a good amount of them are still active (reposted in today's freebie list). The samples that came were from Revelator Coffee, Brew Brothers Coffee, Digital Ocean, Johnson & Johnson, Bragg Spices, Child Life, Mr. Burberry, Black Orchid Tom Ford Fragrance, Larabar, Krill Oil, Dove Body Wash, America Made Hat From Red Seal, Gratitude Journal, A healthy apartment poster, American Express sticker, and the Skoal headphones gift.
Brew Brothers / Revelator Coffee: I know I keep bringing these up but they are still working through the orders if you didn't receive it and obviously I finally got it but be patient if you haven't yet!
BrightDay Hangover Cure: They sent an email that they had issues with their form not saving data. Head over here if you still want the sample.

Betsy's Best: According this email from them they are out of samples and offered a coupon. Nothing was mentioned about fufilling the sample requests but it is a good sign they acknowledged the sample offer than just ignoring it. I reached out to them to confirm fulfillment too, will follow up if I hear anything.

Napz Sleep Aid: I got a shipping confirmation notice here, you should be expecting one soon if you ordered one!
Flyte Socks: They are fulfilling the Flyte socks if you earned some free ones. And they are kind enough to do it before their Kickstarter, I was dubious towards this one last update but it looks like it ended positively now, yay! See their email here as proof! Excited to tell my friends about these socks.
The Bad (Not Coming):
None this week, thank the free sample Gods!
The Ugly (Fakes):
Egoiste Instant Coffee: While this company had a legitimate free offer earlier this year, a fake one popped up at this URL (egoistecaff.com). Avoid it! I also confirmed with the company that is is fake as you can see from this photo of our conversation.
Flushable Dog Waste Bags: This has been reported to never come and has been flagged as fake. Not a ton of evidence as it looks like a real company but I ordered this 2-3 years ago and have yet to get it so marking it as fake / not real. URL to avoid it: http://www.flushdoggy.com/sample.html
Chicago Fabric Yarn & Button Sales "Freebies": Whether you saw the Le Blanc Linen Wash sample, Mitt & Potholder Set, Towel or Fingertip Towel, they are all scams and will not come. They all send you down the endless "Can You Help Us?" path (see GIF of the scam path here). This time, I want to see these page gone, let's do some good for the internet and report this page off Facebook. I called the actual shop and confirmed that the page "Chicago Fabric Yarn & Button Sales" is a fake page. So this time I'm going to share a link to the page…

Let's do some good for the actual shop, internet users and ruin this scammers day by removing their fake Facebook page. Report it as a scam please! Click here to visit the page or the image below.



PS: I found this offer on Spoofee and for the second time they didn't approve the proof I provided to show it was a scam. I reached out to their company for comment have not heard back.
That is all I have for the sample update today! Do you have any updates to contribute, send me an email at freebie-updates@yofreesamples.com