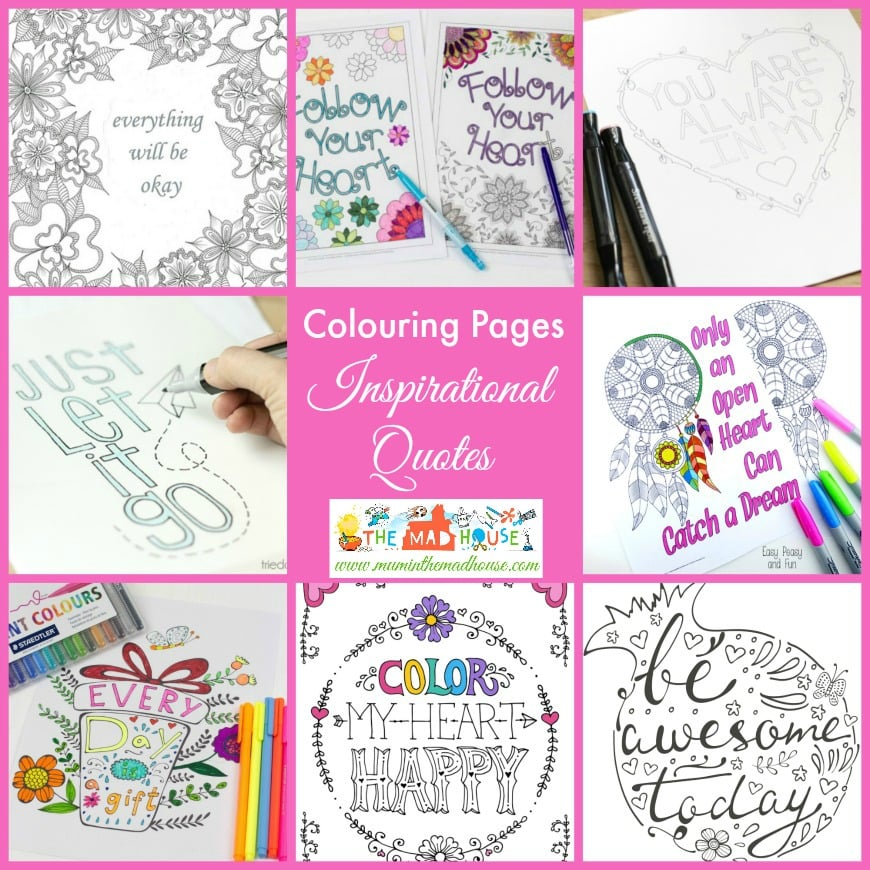 I love coloring as an adult. And I think reinforcing positive messages through them is a great idea for adults & kids together.
So here are 2 free inspirational coloring printables:
Then there are the Minions. Who doesn't love those little things?
Here is an entire printable minion coloring book:
And now a few printable coloring pages for 'Mommy and Me' which also have positive panda messages for everyone involved.
Here are the two free printables for mommies and their kids:
And finally a few printables just for adults:
Download free adult printable coloring pages:
* These printable coloring pages were all found at The Made House