Important Note: When you buy through our links, we may earn a commission. As an Amazon Associate we earn from qualifying purchases. Content, pricing, offers and availability are subject to change at any time - more info.
Are you looking for an on-demand streaming service that's really easy on the budget?
---
Advertisement
---
If so, then Vudu may be right for you. It's an ad-supported streaming service for which you don't need a subscription. This allows avid cord-cutters to watch television shows and movies for free, although you do have to watch some commercials.
Currently, Vudu boasts that viewers can watch more than 200,000 television shows and movies. The service is incredibly flexible and versatile as you can watch anytime, anywhere without signing up for a subscription.
Of course, Vudu's programming also includes selections that you can opt to rent or buy, so if there's something you're dying to see, you might be able to shell out some dough to get access.
If the idea of a no commitments, no strings attached streaming service sounds too good to be true, then it's time to learn more about Vudu.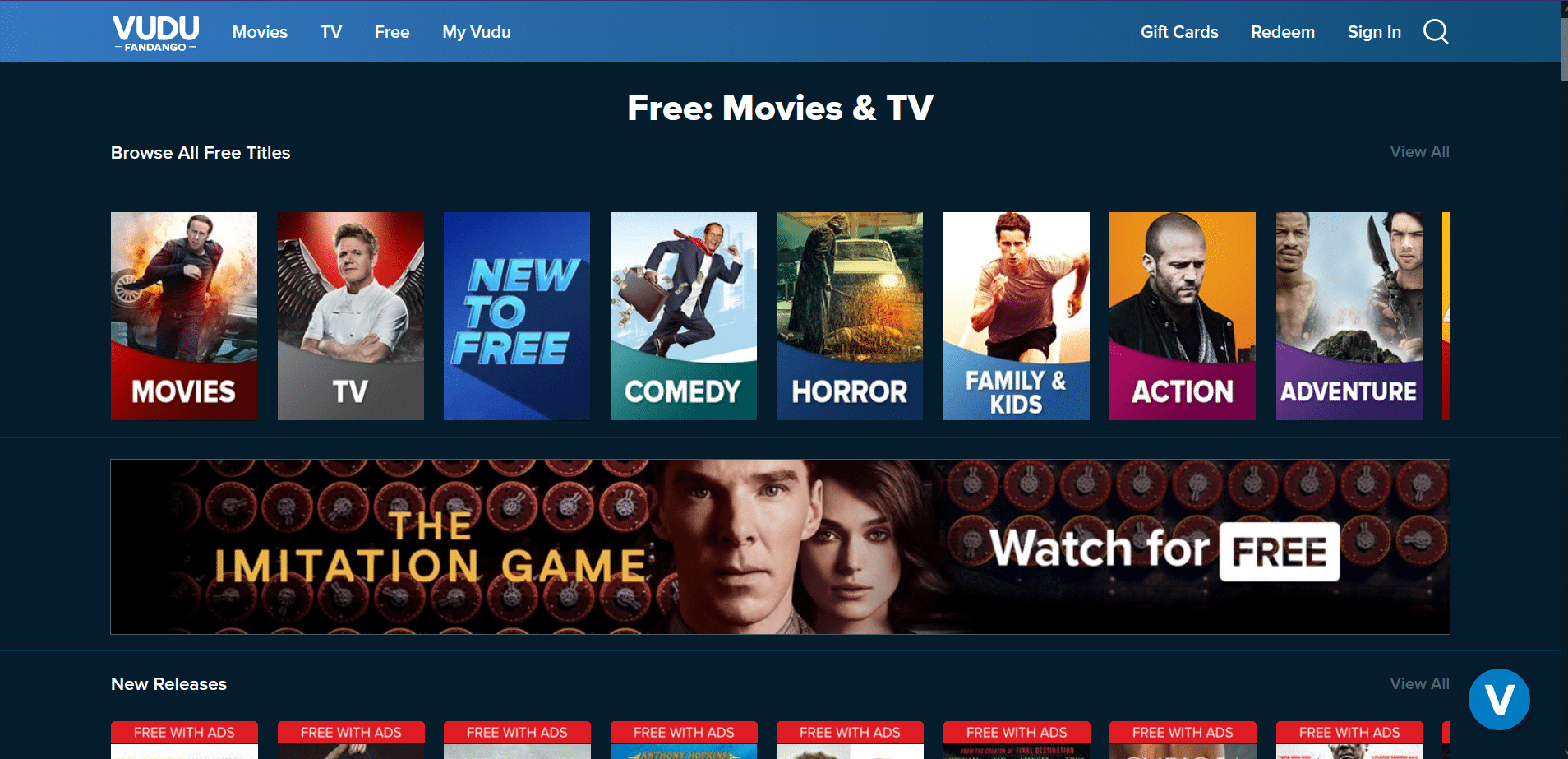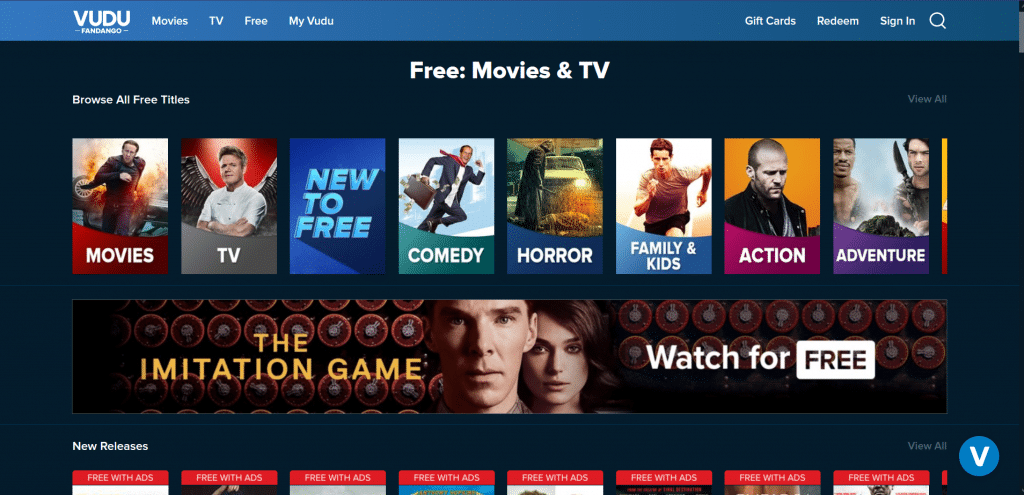 This streaming service launched in 2007 with a set-top box known as the Vudu box. It was the first platform to provide digital movies in HD on demand. As a company, Vudu was eager to innovate. They brought 4K UHD to customers with the quality of Dolby Vision and Atmos. They were a founding partner of Movies Anywhere and were the first platform that allowed people to convert physical discs to digital format.
Eventually, Vudu was purchased by Walmart before being acquired by Fandango. The service is Roku's official movie and television store, and it seems likely that Vudu will continue to bring new services to the public in the coming years.
An Overview of Vudu
Although Vudu is free, you have to be prepared to put up with plenty of commercials. Also, the 4K quality generally is only available for content that you rent rather than what is available for free. That means that Vudu's large library is mainly built around content that tends to be older or lesser known. If you want to watch the latest new releases, you'll need to pay for them.
If you were to compare Vudu to a heavy hitter like Netflix, it would quickly become apparent that Vudu has the more rudimentary setup. However, people who are really looking to cut costs, even for a few months, might appreciate being able to stream so much content for free.
Vudu has many of the elements that you might expect in a streaming service. For instance, there is a customizable parent filter and you can watch Vudu on the majority of streaming devices. However, you may discover that other features that could be considered basic are missing.
Among these missing features is the ability to create profiles for various users. This can be problematic when family members have incredibly different viewing tastes. Another thing that's missing is the ability for the service to "learn" your preferences. In other words, Vudu isn't going to suggest additional content to you as it becomes more familiar with what you like.
If you're all right with 1080p high definition, then the free content will be fine for you. Those looking for 4K video quality will need to rent television shows and movies. This is a pay-per-title service that is a bit reminiscent of iTunes.
Because Vudu is free, you will have to put up with a lot of commercials. Viewers may see as many as four blocks of ads in one 20-minute sitcom episode. Moreover, although Vudu's library is pretty large, you will likely discover that it covers a lot of unfamiliar ground. For instance, you'll find many lesser known, low budget B movies, which might be totally acceptable for some viewers.
It's also worth knowing that Vudu does not have any original productions, so if you're really into lavish, well-produced originals, you'll have to look elsewhere.
Vudu Pricing
Most of the Vudu catalog is available for free, but they do have pay-per-title options as well. Typically, it is the latest and most popular options for which you'll have to pay a fee. The paid selections also provide you with higher resolution, which is critical to some viewers.
Vudu doesn't set absolute prices for rentals and purchases. That gives them the flexibility to occasionally offer certain content for free or at a reduced price. First-time users may find that they have free movie credits to use.
Prices to buy content generally range between $4.99 and $24.99. If you prefer to rent, you can expect to spend anywhere from $.99 to $5.99. It is sometimes possible to buy full seasons of television series, the most expensive of which is about $40.
Devices that Support Vudu
Many devices are capable of streaming Vudu. These include smart televisions, streaming platforms, smart phones and game consoles. If you are not certain that Vudu is compatible with your device, just navigate to the apps section to search for Vudu.
Some of the devices that can be used to stream Vudu include:
Smart televisions such as those from Vizio, Sony, Samsung and LG
Roku
TiVo
Playstation 3 and 4
Xbox 360 and One
Web browsers
Apple TV
Android devices
Google Chromecast
Windows 10 devices
iOS devices
What Can You Watch on Vudu?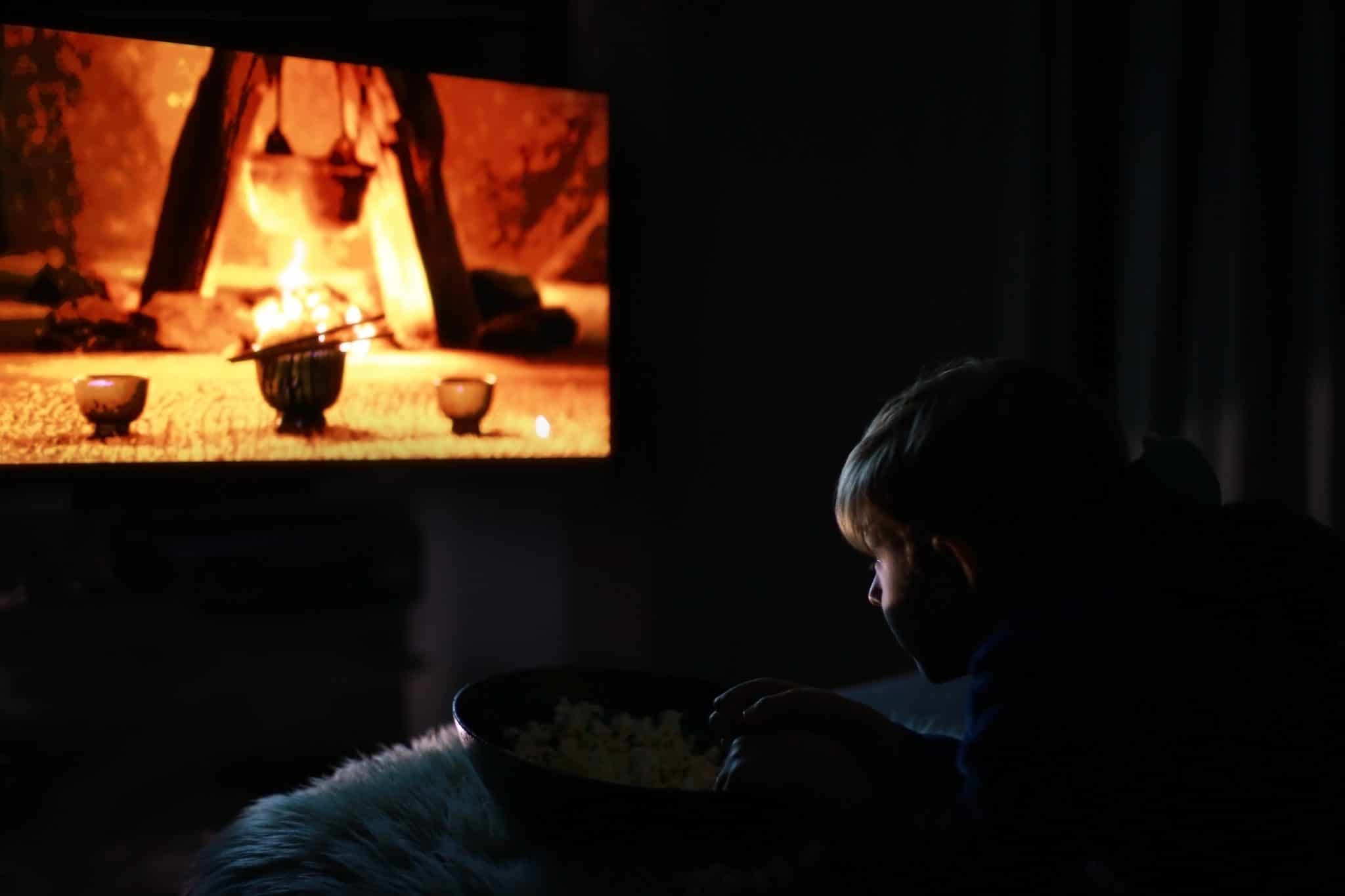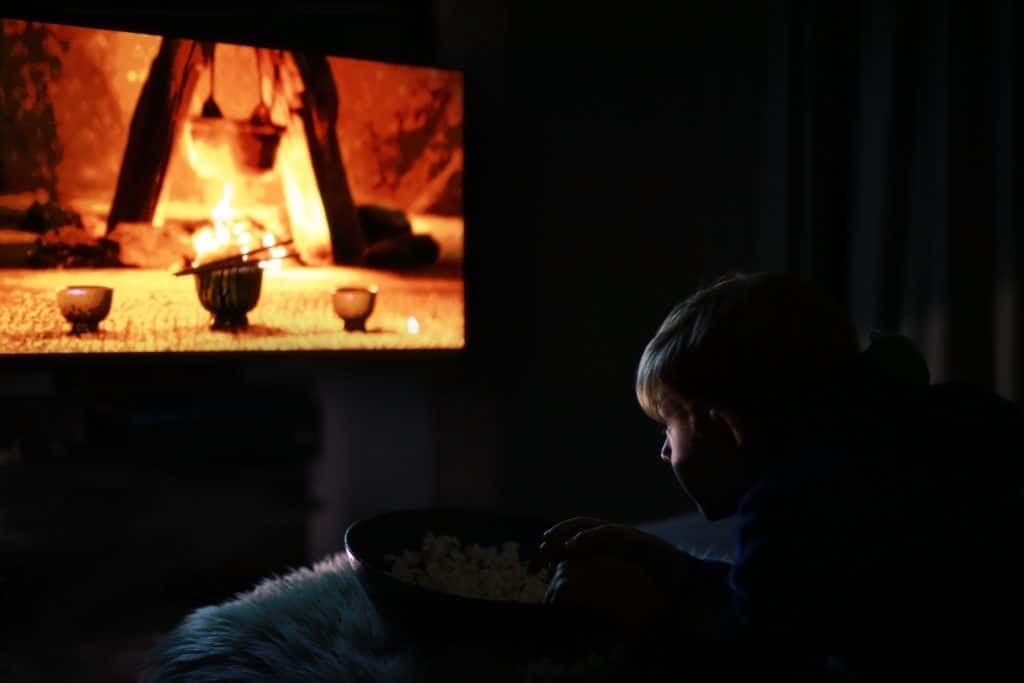 Thrillers, comedies, dramas, horror and family films all are readily available on Vudu. In general, the free titles are not recent hits, but you can get new releases if you're willing to pay.
Vudu has a main menu that is divided into three categories: Movies, TV and Free Content.
Depending upon the device you are using, you also may see tabs for Deals and Collections. These make it possible to quickly browse for discounts or to locate titles grouped under themes such as "Still in Theaters."
Available child-friendly choices include Hook and Frozen 2 while adults might gravitate toward several James Bond films or fare such as Once Upon a Time in Hollywood, 1917, Joker and Parasite.
For television series, viewers will find familiar favorites like Breaking Bad, Better Call Saul, Seinfeld, 30 Rock, Modern Family and Killing Eve among many others.
If you decide to rent a movie, then you will be given 30 days in which to view it. However, once you have begun watching, you will only have 24 hours to finish it. A handful of titles may incur an extra fee if you want to watch in 4K Ultra HD or HD.
Features
Although it is possible for as many as eight people to log into a single Vudu account, it is only possible to view three streams simultaneously. The parental controls are fairly robust. Family Play, which became a part of the service in 2019, makes it possible for parents to mute or skip scenes that may be inappropriate for the age of the viewers. All offerings have ratings and reviews so that parents can make informed choices with regard to what they let their children see.
FAQs
How do I convert discs to digital with Vudu?
Vudu is probably the only streaming service that lets people convert their physical media to digital form. You can scan the barcode on any DVD or Blu-ray that you own, and Vudu will convert the disc into a digital movie. The average cost per movie for this service is two dollars, but you'll have to pay five dollars to convert a DVD to HDX. All you have to do is download the Vudu app from your chosen app store, complete the free sign up process and then start scanning and converting.
Can I make lists in Vudu?
With so much content already available on Vudu and the option to add your own personal library to Vudu, it can be hard to keep track of everything. Fortunately, Vudu now has a feature that lets you make lists. It's possible to add multiple television series and movies at once, and you name your own lists so that you can categorize any way that makes sense to you. Maybe you have a "Brad Pitt" list and a "Superhero Movies" list. Whether you have a dozen titles or 3,000, Lists is the perfect way to keep track of it all.
Is Vudu right for me?
Vudu is not everyone's cup of tea. The basic service is free, but you'll have to sit through plenty of commercials. Plus, if you want to watch the latest releases and top titles, you'll have to pay for them. For the cash-strapped or those who don't necessarily watch a lot of TV and movies, it could be a smart and economical choice. It's also a good place to store digital copies of the favorites from your collection.