What is Credit Card Refinancing & 5 Ways to Consolidate Your Debt
Important Note: When you buy through our links, we may earn a commission. As an Amazon Associate we earn from qualifying purchases. Content, pricing, offers and availability are subject to change at any time - more info.
Are you looking to consolidate your outstanding debt into one, low-interest monthly payment? In some cases, debt consolidation is a smart idea as it provides room to breathe. However, what is credit card refinancing? What is involved? Is this a good option for me?
---
Advertisement
---
What Is Credit Card Refinancing?
Credit card refinancing involves lowering monthly interest payments. You consolidate all your debts into one monthly payment, thereby saving you money to either have more financial freedom or to pay off debt quicker.
In assessing whether credit card debt consolidation is a viable plan, you need to first have a plan. You need to know how you are going to pay off your credit card debt every month without fail. If you are prone to miss payments, or you have a low credit score, some of these options may only lead you down the wrong path.
To truly tackle your existing debt, you need to know how to budget, refrain from overspending, and make wiser financial decisions. You also must have a great deal of determination for it to work. However, the rewards can be well worth it.
What Are Your Options?
There are several options available to you. Before proceeding, you need to assess the pros and cons of each. Then, you need to decide based on your best interest. This involves being truthful with yourself because you don't want to end up in trouble.
Use Equity in Your Home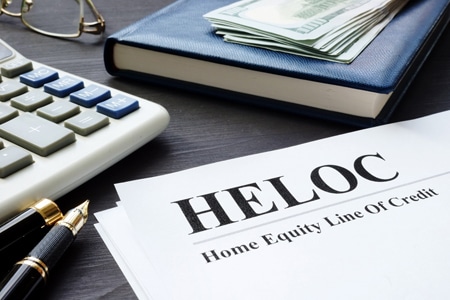 In consolidating debt, you can use the equity in your home. The funds can then be used to pay off credit with a high-interest rate. This can significantly reduce what you pay every month and can potentially free up cash to tackle other debt or to obtain some financial freedom.
This is a smart decision, as the interest rates for home equity are low in comparison to credit card interest. Most home equity lines of credit at 3.74% and home equity loans at 3.75%-4.49% for a 10-year term. However, credit card interest can be between 18%-15%.
With credit card debt, you can try to pay it off for as long as you live. Also, should you pass away, if there is money in the estate, your children may potentially inherit it.
With home equity loans, there tends to be a 10-year repayment plan. So, if your home's value is $300,000 and your outstanding mortgage balance is $160,000 for a $75,000 loan, you will be paying $779.10 for a home equity loan. For a home equity line of credit, the monthly payment is $278.12 in interest only.
It should be noted the monthly payments decrease with the term.
Meanwhile, the average credit card payment is (if we were to compare apples to apples), $1,875.00 monthly at an interest rate of 18%. By going to a home equity line, you save over $1,000. That is pretty significant.
Since lines of credit and home equity loans are secured against your house's value, lenders potentially offer lower rates over other personal loans, like a debt consolidation loan or a student loan. Plus, the equity in your home increases over time.
The only downfall is that if you default on your payments, the lender may begin the foreclosure process.
Consolidate Using a Personal Loan
Personal loans are unsecured loans and have a fixed monthly rate. The objective is to obtain a lower interest rate than the one currently on your credit card. Personal loans can begin as low as 5.99% APR.
The good news is that with a fixed rate the amount you pay per month doesn't change. It makes it easy to budget for. Credit cards have variable interest rates which fluctuate over time. While you may be paying less one month, this can increase over the next making budgeting for payments more difficult.
To qualify, you need to check your credit history, as a good-to-excellent credit score is required. Many lenders will allow you to apply online.
Meet With a Nonprofit Credit Counseling Company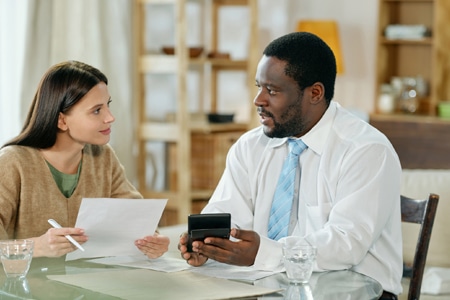 These organizations review your financial circumstances and provide you with a plan to tackle your financial obligations. They provide advice on budgeting, credit problems, money management, and how to manage debt. They set you up with the tools to succeed over the long term.
Credit counselors work with creditors to establish a debt-management plan for you. All you do is give a monthly payment to the organization. They use the money to pay the creditors. Sometimes, they also negotiate lower interest rates, or they can waive some fees.
The cons are that some charge a fee for their services. You may need to agree to not apply for new credit or utilize existing credit. This is good if you are serious about eradicating debt, but it doesn't allow for emergencies.
Using Your Retirement Funds
If you have funds invested in a retirement account, you can withdraw money early or take out a loan depending on the account type. This tends to be more of a last resort as it may throw your plan off-track, leave you vulnerable, and result in occurring penalties for withdrawal. However, the money in your retirement accounts will be protected from bankruptcy.
Credit card consolidation should be used when you have high-interest rates and you want to lower monthly payments. Combining payments decreases your monthly payment and can free up cash, or allow you to pay off your credit card debt quicker.
Juggling multiple debts has the potential for missed payments. Consolidation is one monthly payment. It is also advisable for those with a sustainable budget and payoff plan.
It's not worth it if you can't obtain a lower interest rate. If it equals out, then it is just convenient. Incorporating new loans or doing a balance transfer involves fees. If you can't get a competitive rate, then you will lose savings from the fees alone.
It will also not benefit you if you don't have a plan to pay it off. Payments need to be made in a timely manner and completely. If you don't, your credit score may be damaged, and you can, in some situations, risk foreclosure.