How Do Starbucks Rewards Work & Is It Worth It?
Important Note: When you buy through our links, we may earn a commission. As an Amazon Associate we earn from qualifying purchases. Content, pricing, offers and availability are subject to change at any time - more info.
Starbucks has long been regarded as having one of the best customer loyalty programs and a devoted following. With that in mind, you may wonder what makes their rewards program stand out, how it works, and whether it has been over-hyped or the real deal? That said, how do Starbucks rewards work, and is it really worth it?
---
Advertisement
---
Participating in the Starbucks rewards programs makes your Starbucks experience worthwhile if you frequent Starbucks, and your rewards points expire only after six months. Furthermore, members earn "Stars Rewards" to exchange for free items, and Starbucks Rewards include various benefits and perks.
Starbucks Rewards is free to join, and members get a free beverage on their birthdays. Additionally, it advertises members' events and unique bargains, offers free in-store refills of regular coffee and tea, and allows users to earn "Stars" towards free drinks; however, some of its rewards systems are better than others. So, Let's see if the Starbucks rewards program is worth its syrup and how it works.
Table of Contents
Is Starbucks Rewards Worth It? Here's How It Works
The typical American spends $1,100 on coffee every year or approximately $3 per day. So, Starbucks, which makes $22 billion every year by feeding our collective addiction to coffee and sugary, frothy beverages, is sure to receive a large portion of that money.
One of the most obvious things to eliminate for people wanting to cut their expenses is the daily coffee habit. However, if you don't want to give up your daily Starbucks run totally, there are alternative options for saving money on your coffee.
Loyalty programs are an exceptional way to save money, and one option is to join the Starbucks Rewards program, which rewards repeat customers with discounts. With that in mind, here's how the Starbucks Rewards program works, how you may get a free Starbucks beverage, and to see if it is ultimately worth it. So, starting with what Starbucks Rewards offers, here's what to consider.
How Do Starbucks Rewards Work?
The Starbucks Rewards program has evolved over time. Regrettably, it has gotten less gratifying as time has passed. Nonetheless, it is worthwhile to participate, mainly if you are a frequent coffee drinker at Starbucks.
Starbucks Stars are earned by using your Starbucks card. It is as easy as signing up for a Starbucks Card, scanning it, or placing a mobile order immediately through the app to begin earning. For example, you may earn Starbucks Stars by doing the following:
For every $1 bought at Starbucks with cash, debit, or credit card, you will receive one Star.
You'll get two stars for every $1 spent at Starbucks if you preload funds into your Starbucks online account and pay with your Starbucks card.
You can earn up to three stars per 1$ if you purchase goods at Starbucks with a Starbucks Rewards Visa Card. When you digitally preload your Starbucks Card with your Starbuck Rewards Visa Card, you'll get 1 Star for every $1 spent and 2 Stars for every $1 spent when you pay using that prepaid Starbucks Card.
Every $1 purchased earns you four stars on Double-Star Days, valid only for Gold Status members.
Earn additional stars by participating in promos and games and purchasing certain things.
Earn stars by purchasing Starbucks goods at your local supermarket.
Starbucks Rewards Stars expire after six months, so keep redeeming them as you earn them to avoid losing them! In addition, load money onto your Starbucks app with your credit card before placing your order to earn double the number of Stars. You can accomplish this from your Starbucks app in two or three taps.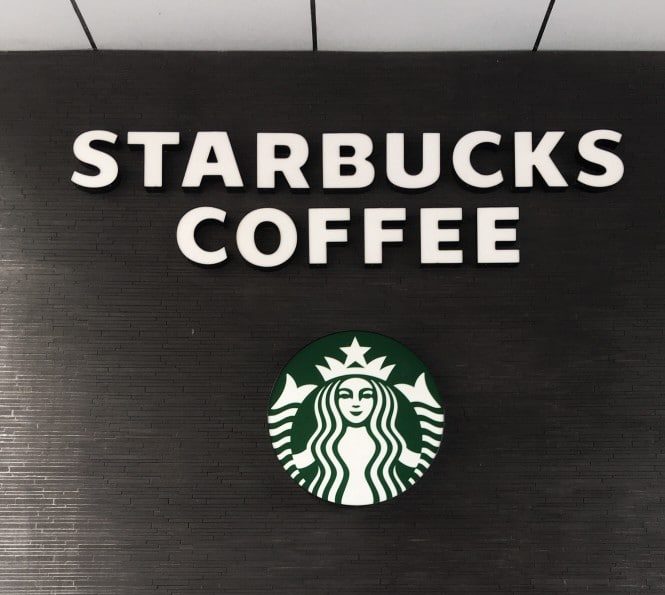 Pro Tip: The Best Cards To Reload Your Starbucks Account
The most rewarded credit card for dining charges is arguably the best one to use to top up your Starbucks account. When you dine out, the Citi Prestige Card gives you 5x Citi Thank-You points per dollar, the American Express Gold Card gives you 4x Amex Membership Rewards points, and the Chase Sapphire Reserve gives you 3x Chase Ultimate Rewards points per dollar.
You'll get credit card rewards while simultaneously earning Starbucks Stars this way. In addition, I've seen Chase Offers and Amex Offers at Starbucks in recent months, which might get you a better deal on these reloads.
Another option is the Starbucks Rewards-Visa Card. While it may appear to be a wise pick for the venti-obsessed, one of the previously suggested (and far more versatile) rewards credit cards can actually earn you more credits on your Starbucks purchases.
How Do The Starbucks Stars Work, And What Can You Get?
As soon as you meet the requirements for a Reward tier as a Starbucks Rewards member, you can redeem Stars at a participating store. You can start exchanging points once you have reached 25, 50, 150, 200, or 400 Stars.
Furthermore, you can use them to get free beverage customization, drink, food, merchandise (under $20), or a coffee package before they expire—either use them in the Starbucks app when ordering ahead or ask your barista when paying a participating Starbucks store. The equivalent amount of Stars is deducted from your Star balance when you redeem your Stars.
As a result, the following are some of the options you can exchange for your star rewards:
25 Stars: Swap in any milk substitutions, syrups, or an extra shot of espresso free of charge.
100 Stars: Enjoy a free coffee, iced coffee or tea, packaged snacks, bakery item (such as a cake pop or cookie), Siren Logo Plastic To-Go Cold Cup 24oz, or a Siren Logo Plastic Hot Cup 16oz
200 Stars: Grab a free handcrafted drink (including Cold Brew, Lattes, and more) or a hot breakfast item.
300 Stars: Indulge in a free protein box, salad, sandwich, or take home a bag of coffee.
400 Stars: Signature mug, drink tumbler or select coffee merch (you'll pay the difference if the cost is over $20).
You can redeem any products costing more than $20 by paying the difference in price and the $20 Reward credit. When you achieve a certain star level, you may use it to order ahead of time via the mobile app or show it to a cashier at your local Starbucks. After redemption, Starbucks will erase the stars from your account.
Finally, you may spend your stars in any way you like; for example, if you have 50 stars, you can exchange them for one 50-value prize, two 25-value rewards, or continue to earn more stars to acquire a higher-value compensation.
How Can I Get Starbucks Rewards' Gold Status?
Unless you aim to spend a lot of money at Starbucks, getting to the Gold level is difficult. There are, however, methods to gain more stars, bringing you closer to those delectable prizes. A member achieves gold status after collecting 300 stars in a calendar year.
For 125 stars, gold members may get any size drink or a single croissant. In addition, on certain days of the month, they can earn double stars. A customized membership card is also included with the status.
You may earn extra stars by purchasing Starbucks-branded items in the grocery store, such as ground coffee and K-cups. Starbucks also sends out emails regularly informing you of extra star chances. If you have a Starbucks credit card, you can also earn points.
Again, once you hit the Gold level, you'll get $4 stars for every $1 purchased on Double-Star days once a month. Finally, Starbucks also conducts rapid Gold level deals from time to time. You may earn Gold status with a single purchase on certain days.
Lower Level Starbucks Reward Perks
Joining Starbucks Rewards comes with several benefits in addition to earning stars for free beverages. You'll get a free drink on your birthday, free in-store refills, and the chance to order ahead and pay through the app if you're on the Green level. You get all the perks of the Green level plus a free drink for every 125 stars, monthly Double-Star days, and a customized gold card after you reach the Gold level.
Starbucks Rewards Visa Card: Is it Worth It?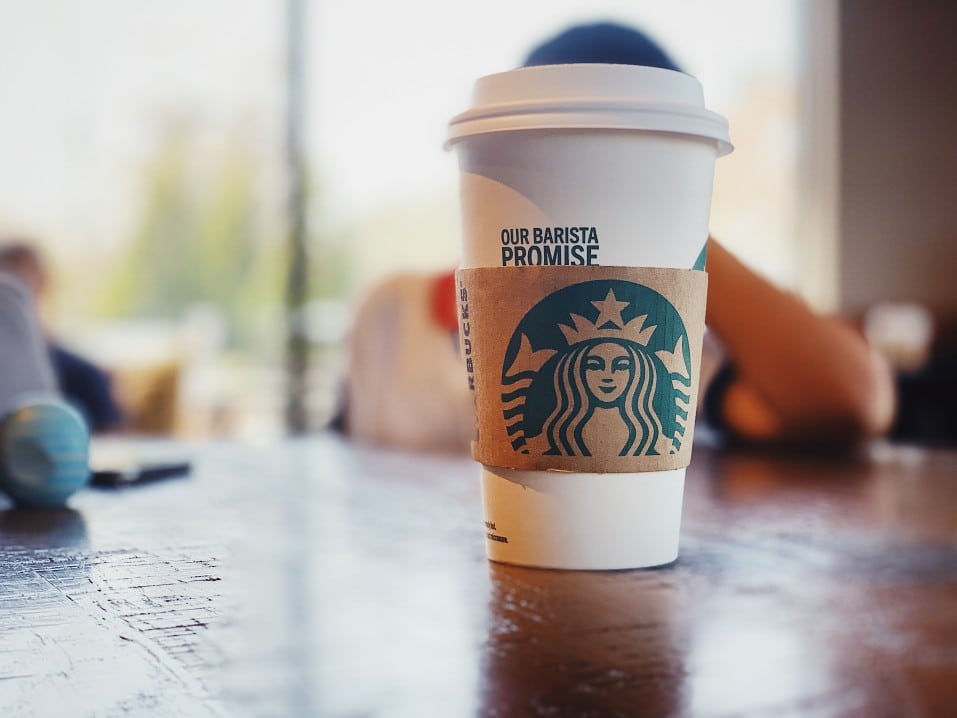 The Starbucks Rewards Visa Card's complicated rewards and menu-only redemptions aren't worth the venti-sized annual fee unless you make Starbucks trips numerous times a day. As a result, many believe that this new rewards brew is best to avoid.
Do you consider your Starbucks visits to be more than simply a one-time treat but a way of life? If that's the case, you could be among the select group of people for whom the Chase-issued Starbucks Visa card is a suitable fit.
Although the rewards on this Visa card can be profitable, they're only beneficial to those who intend to use them to eat more Starbucks menu items. In addition, the card has a $0 introductory annual charge, which increases to $49 after the first year, making it difficult to find enough value in the card to justify using it long-term.
In general, loyalty programs are a win-win situation. You get rewarded for the areas where you spend the most money without incurring additional out-of-pocket expenses. For example, the Starbucks Rewards reward program, which awards "Stars," is simple enough on its own.
Signing up for a membership account is free, and you can then load funds onto a physical or digital membership card. That said, you'll automatically earn two Stars for every dollar spent using your loyalty card to make an eligible transaction.
The Starbucks Visa card, on the other hand, is a credit card rewards program that works in conjunction with your Starbucks Rewards membership. At this point, assessing the Worth of possessing this card might make you nervous.
Because of the high earnings rate as a Starbucks member, the complicated redemption procedure, and the $0 first-year annual charge, which increases to $49 after the first year, you'd have to earn a galaxy's Worth of Stars to cover the yearly price. Therefore, it would be best to keep to the traditional Starbucks rewards without using their Visa Card.
What Makes The Starbucks Rewards Program Successful?
Members receive the impression that they are receiving a little extra with each purchase at Starbucks since they are given stars for each transaction. In addition, customers perceive that Starbucks is improving their specific customer experience by tailoring bonus star offerings rather than watching their every action.
For example, members may get a free coffee or tea refill, which offers them an incentive to stroll past local and national restaurant chain competitors that don't offer free refills.
The Starbucks Rewards program, like many customer loyalty programs offered in the United States restaurant business, is designed to keep consumers actively engaged with one of the most valuable brands among all U.S. restaurant chains.
Given the visible number of Starbucks Rewards members who frequent the locations and make purchases regularly, it's clear that the program successfully achieves its aim of consumer engagement and return visits.
Who Shouldn't Join Starbucks Rewards?
Casual customers who would not go out of their way to get a free birthday drink or who never stay long enough to get a free refill are unlikely to need to join. That's especially true if you don't want to spend $150 a year to upgrade to Gold level and start earning stars toward free beverages.
Customers that visit that location seldom are unlikely to want to go through the hassle of enrolling merely to use mobile ordering and payment. Users who come more frequently but do not use any Green level privileges should register if they are willing to spend the $150 required to gain Green status and the additional $62.50 needed to get at least one free drink or food item.
After consumers reach the Green level, their stars reset; thus, the free gift requires $212.50 in spending. It's more complex because Stars are only valid for six months. To earn a year of Gold, you must spend $150 within 12 months and then at least $62.50 every six months to receive a free drink.
To add to the confusion, sustaining a Gold-rank necessitates earning 300 stars every year. As a result, this indicates that membership makes sense for someone who spends at least $150 at Starbucks each year, spaced out reasonably evenly such that you may win at least two free beverages each year.
One Order To Go With Extra Final Words
If you already devote a lot of money to Starbucks, joining the rewards program is probably a good idea. But, unfortunately, if you go to the shop once in a while, you may not spend enough to reach the Gold level or even earn free beverages.
However, if anything were not worth it, many would agree that the Starbucks Rewards Visa Card is not the best long-term rewards solution. With that in mind, in terms of the regular rewards program, you'll still get a free birthday drink and free in-store refills, which may be enough to justify joining the program, especially considering it's free.